It can be a minor discomfort across your shoulders, a twinge in the neck or soreness in the lower back that never leaves you due to hours spent working under a car. At the end of the day due to assuming awkward positions, you feel like a punching bag. Additionally, most people would agree they don't feel confident or safe when working under cars supported by traditional jack-lifts especially when operating in home garages.
If you are serious Do It Yourself (DIY) or a mechanic, consider investing in a car lift for easier inspections and modifications. Don't fall under the category of people who tend to assume car lifts are only used in workshops only. Due to increased models and manufacturers, the installation procedure of some lifts has been greatly simplified. Prior to any purchase, consider several factors like the size of your garage or heaviness of your car or cars you will be servicing in order to make appropriate decisions. Nowadays, the prices of some lifts are quite low, meaning anyone can literally afford one.
Triumph NSS-8 4 Posts 8000 Pounds lift
It is smooth, efficient and reliable thanks to the four post support structure. Its width is 93 inches (2.36 m) and maximum height reached is 84 inches (2.13 m) allowing you to park another vehicle underneath. The lift can be dismantled and assembled wherever you want. The quality castor fitted in this car lift enables you to move it around whenever or wherever you want. Drip trays collect dripping oil or any fluid, keeping your garage clean.
Auto Lift Car-park/storage 8000 pounds (3.63 ton) 4 post lift
This car lift is structurally stable and its weight limit means it can raise any car imaginable without straining. The adjustable heights make it easier to set at a height you find comfortable. In case the supporting cables fail, the redundant ladder will still hold the car making this one of the safest car lifts to work with. It too has trays to collect any fluid escaping from your car making garage maintenance job quite easier. It takes 90 seconds to lower or raise the car to the required height, making it very convenient.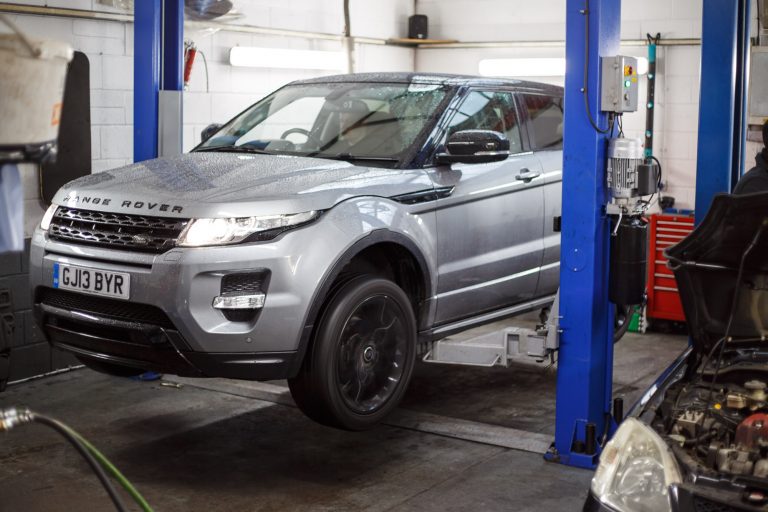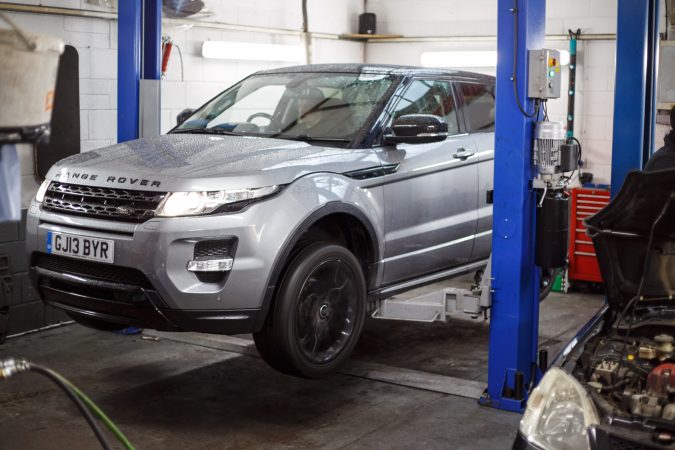 2-Post Triumph NT-9 Plate Lift
This 9000 pounds (4.08 t) can lift any car that crosses your mind. It is a great option if you happen to have limited space. It is stable and maximum height reached is 111 inches (2.82 m) and it takes only forty seconds to reach this limit. This car lift is suitable for fast-paced garages. You can, however adjust the lifting speed. This car lift is the easiest to assemble, it actually doesn't need you to have a manual. Keep it greased for it to operate appropriately.
10,000 Lbs BendPak-Asymmetric Lift
This car lift is supported by two columns designed for versatility and strength. It can lift a staggering 10,000 lbs. You can lift the car either symmetrically or asymmetrically in case you want to use the doors. The shutoff bars offer more protection, you can alter the width or length depending on the car and the maximum height of 69 inches (1.75 m) enables you to operate freely.
6000 Lbs Portable Bend Park Lift
It's simple yet valuable equipment to have. It is designed to occupy narrow space and can support a vehicle weighing up to 6000 pounds (2.72 ton). Additionally, it comes with options of 2-post or 4-post depending on the size of your garage. The lock bars offer additional safety measures and on top of that, it easily portable.
A car lift is arguably a useful tool to have around whether you are just a car enthusiast or a professional mechanic. Pay close details such as the height and width of your car and garage and use them to make appropriate purchases. If you happen to have a big garage, consider buying a lift that you can easily move around.