A vehicle's owner and history are just two of the many ways to identify it. One of the most popular is a vehicle tag number. But, what is the tag number on a car? Where can you locate it? An alphanumeric identifier is a car tag number. The format varies from state to state, but it is the same as the license plate number.
Most tag numbers in the US have between five and seven letters or numbers. This will provide accident reports, recall notices, and driving history. There are websites for both the state's Department of Motor Vehicle and independent third parties where you can look up the tag number.
Continue reading to find out more about what is the tag number on a car and how to search for it up on a car.
What Is The Tag Number On A Car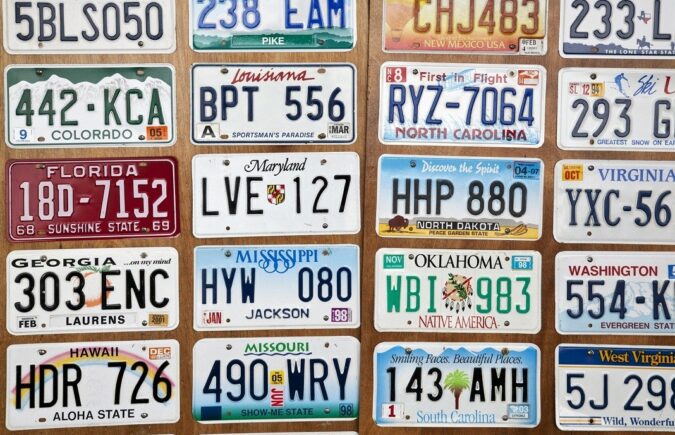 The term "tag number on a car" is frequently used to refer to the alphanumeric sequence that appears on a vehicle's license plate and serves as the vehicle registration tag number.
As the length of the number varies based on the area, these vehicle tag numbers can differ from state to state. The tag number will always be unique in any particular state, and no two vehicles in the state will have the same set of license plates.
Due to the fact that license plates are used to tag cars, identify them, and, in some cases, locate their owners, it is legally prohibited for two vehicles to have the same registration.
The tag number and license plates will always be distinctive because of this. The number of alphanumeric characters used to create car tags varies by state, with some using 6 and others using 7.
The characters in some states are divided into two groups, whereas in others, they are in order. In some places, the tag can also be randomized, and the license plate may begin with letters rather than digits. Depending on where the car is registered, these license plate numbers can also be arranged in either ascending or descending order.
In the simplest sense, the vehicle tag number is the alphanumeric sequence that appears on a vehicle's license plates. The length of the tag number can change depending on the region or state, and the sequences can be different in every state so that no two vehicles have the same set of license plates.
Is A Temporary Tag Required
A temporary license plate serves as proof that you are the owner of a vehicle for which a complete registration has been requested but has not yet been received. To operate a vehicle for which you do not yet have license plates, you need a working temporary tag. There are many circumstances in which you might require a temporary tag. You do not need a regular license plate or a temporary tag in order to ship your car.
What Is The Tag Number On A Car, Temp Tags #1: You Purchased A Brand-New Or Used Car
No matter where you purchased it, you will probably require a temporary license plate for your vehicle while your registration is finished. That procedure could take some time, depending on the state in which you reside.
What Is The Tag Number On A Car, Temp Tags #2: The Car Must Be Driven To The Inspection
You can require temporary registration if you own a vehicle that has been parked on your premises without being registered. Imagine you were working on a salvage rebuild or restoring an automobile that wasn't roadworthy.
Some states require that you have the automobile examined before you can register it, so if you intend to drive to the inspection location, you'll need a tag of some kind.
What Is The Tag Number On A Car, Temp Tags #3: Relocated From Another State
You must re-register any vehicles you bring to your new state of residency. You must obtain a transit registration during this time in order to operate your car while you wait for the new registration to arrive. This process is comparable to bringing an automobile into the country from abroad.
What Is The Tag Number On A Car, Temp Tags #4: You're Importing A Car Into The Country
You must obtain registration if you are bringing your car into the country from outside the country, just like when you relocate from another state.
Are Tags And License Plates Interchangeable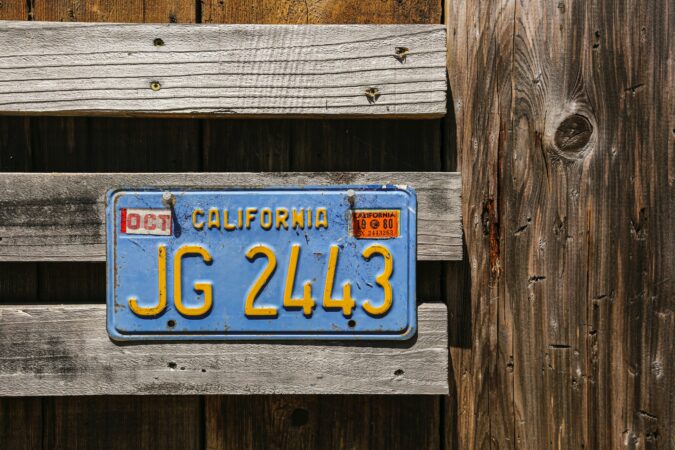 No, license plates and tags are not the same thing. When your car is first registered, the state's DMV assigns your license plate, which is state-specific as opposed to the VIN of your car. The license plates on a used car will be from the state where it was most recently registered. This is not a problem if you intend to register your new car in the same state.
If you intend to register your vehicle in a state other than the one in which it was previously registered, you must surrender the present license plates to the DMV and affix new, state-specific plates upon purchase.
Unless it is reregistered in a different state, your vehicle's license plate will remain with it year after year. However, you will need to renew your automobile tags every year. You need to put your new tags up as soon as possible in the proper spot, which is normally on the corner of your license plate.
How Do I Find The Tag Number On A Car
Option 1: See The Vehicle's License Plate Number
Examining your car's license plate number is the quickest technique to find a tag number. Depending on the laws of the state or country, it can be found in either the front or the back. In contrast, they are frequently only found at the back of motorcycles.
Option 2: Verify The Vehicle's Registration
The registration is another place to look for your vehicle's tag number. Frequently, it is on the glove box. Depending on where you are from, there will be a difference in the exact position and format. However, it is typically plain to see.
Option 3: Accessible Online
Alternatively, a car's tag number can be found online. The number can be used to provide additional details about the automobile and the vehicle, including the state in which it is registered. It can also reveal recall notices, accident reports, and DUI arrests.
Option 4: Visit The State Department's Website For Vehicle Registration
There are certain websites where you can look up the tag number online without paying a cost, but there are others where you must. Visit the state's division in charge of automobile registrations' website. There is typically a section that reads Vehicle Tag Registration. Hit enter after entering the tag number.
Option 5: Find Vehicle License Plate Numbers On External Websites
Vehicle plate numbers can also be found on a variety of third-party websites. Websites like FindByPlate.com and AutoCheck.com are examples of these.
How Can I Find Out When My Car Tags Expire
Both your vehicle's registration and your car's temporary tags will expire. It is crucial to be informed of when your registration is due because everyone's initial vehicle registration will arrive at a different time.
The year that is indicated on your vehicle's tags is an excellent place to start, but it does not necessarily mean that your automobile is registered for the entire year. Your vehicle's tags will read "21" if you register it, for instance, in March 2020. Your tags are only valid through the month of March in the next year of 2021, not the entire year of 2021.
Can Police Stop You For Expiring Tags
You can be stopped by the police if your car's tags are out of date. Depending on the state you are in, you may have to pay a certain amount in fines. If you registered the vehicle but just neglected to put the new tags on, you might be able to avoid paying a fee. The officer could occasionally grant you a grace period to finish the registration.
Additionally, it could be challenging to receive auto insurance if your car's registration is out of date. As more systems interconnect, insurance providers may be alerted when a policyholder's registration expires and causes problems.
Expired Car Tags: What To Do
What Is The Tag Number On A Car, Expired Tags #1: Plan Ahead
Your vehicle's tags are about to expire, and there are numerous warnings. You'll be able to see the month of expiration on the sticker in addition to receiving documentation in the mail beforehand. You should schedule a reminder as soon as you receive the documents. You are no longer justified in missing the renewal deadline.
What Is The Tag Number On A Car, Expired Tags #2: Submit Paperwork By Mail
Mailing the paperwork back in has always been the standard procedure for taking care of your vehicle's registration. You can fill out the form, make your payment, and then ship the envelope back.
Please make sure the registration is postmarked by the end of the month to avoid additional fines and costs. It's advisable to use this approach earlier in the month because you will need to wait a specific length of time before receiving the sticker back.
What Is The Tag Number On A Car, Expired Tags #3: Visit A DMV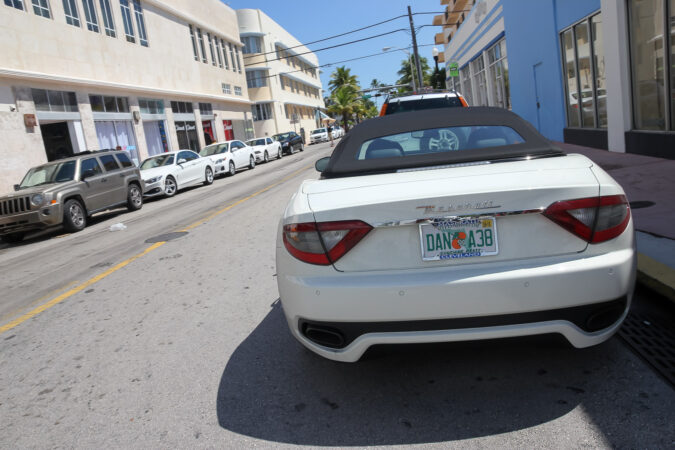 You can head straight to your nearby DMV to receive the registration and renewal sticker. To get your new sticker, fill out the form and pay the price. Due to the lengthy lines, most people avoid going to the DMV.
Other organizations, such as AAA, will, nevertheless, provide DMV services to their members. For self-service procedures like renewing a car, certain states may also have DMV kiosks. A new automobile registration and tags may be printed out at these locations for you to take with you.
Attempt to schedule an appointment in advance if you intend to visit a DMV. You might not have to wait as long for your renewal if you make an appointment. It's typical to wait a few weeks before scheduling an appointment.
You should schedule your appointment early and make a strategy in advance with this in mind. Additionally, you won't want to be late for the appointment because that would mean another week-long wait.
What Is The Tag Number On A Car, Expired Tags #4: Online Registration
Going online is, by far, the simplest method for renewing a car tag. There is no need to wait in line or mail anything in. It's the ideal method for finishing the task quickly. Visit the DMV website for your state online. To log in, you will require access to your vehicle's registration information.
Online payment for the renewal is also required. Even though it simply takes a few minutes, you will need to wait for the new car tags to be mailed, so plan to finish this a few weeks beforehand. Attempt to schedule an appointment in advance if you intend to visit a DMV.
Vehicle Tag Special Numbers
In addition to the conventional vehicle tag numbers mentioned above, the US additionally uses unusual varieties like:
1. Vanity Plates
For instance, several states permit automobile owners to get vanity plates, which let them select a tag number according to their preferences. It's a personalized license plate that is intended to give the same details as a typical license.
Each state has its own set of requirements for applying for a vanity plate. The decision to approve is up to the organization in charge of motor services. It should be noted that using a vanity plate number without the matching registration is prohibited.
2. Diplomatic License Plate
A diplomatic license plate is yet another unique category of vehicle identification number. As the name suggests, only diplomats are eligible to get this issuance. Type S is For neither but still falls under the diplomatic plate category, while Type A and D plates are for diplomats, and Type C is for consuls.
Furthermore, the legislation mandates that all government-owned and leased cars display a clear identification, such as their vehicle tag number. This is done to make it simple to identify the owner and to improve management, record-keeping, and security.
Application Procedures For Vehicle Tag Numbers
Your location and the particular requirements set forth by the department in charge of overseeing motor vehicles will determine how to apply for a car tag number:
Step 1: Via The Dealership
After buying a car in the US, you can do this through the dealership. The dealer will gather the documentation, fees, and information. You can save time and work by letting them manage the process.
Step 2: Visit A Department Of Motor Vehicles (DMV)
If, however, your car was purchased privately, you will need to register it yourself and obtain a vehicle identification number. Visiting the Department of Motor Vehicles is necessary.
You need a number of documents to process the request, including the vehicle title, the bill of sale, your driver's license, and proof of insurance. Whether you register at the dealership or DMV, you'll be given a sticker. This will serve as the vehicle's temporary identification while you wait for the permanent plate by displaying the tag number.
Step 3: Moving To Another State Necessitates A New Tag Number
According to most state rules, you must obtain a new registration for a vehicle plate number if you relocate to a new state. For instance, you would need to apply for a new tag number if you purchased and registered a car in California, then decided to move to New York with the same vehicle.
Exceptions To The Need For A Change Of Tag Number
Active Military Service
There are several exceptions, thus, even if you move inside the same state, you can't ask for a change of tag number. For example, people who are currently serving in the military do not need to do this because their legal residency does not change even when they are deployed to a new station.
Undergraduates
Graduate students may not need to update their tag numbers if they move to a new state where their university is also located.
FAQs On What Is The Tag Number On A Car
What Does Car Registration Look Like
A car registration certificate will be issued in a different way by each state. Some will mail out cards for vehicle registration, while others utilize paper paperwork. Despite these variations, the certificate is a legitimate record. The document will include details about the car, such as the vehicle identification number (VIN), the name(s) it is registered under, their addresses, the license plate number of the car, the car's type and model, a registration number, and the expiration date.
How To Look Up License Plate Number
If you want to find out information about another person's vehicle, you can execute a license plate search for your own car using the online vehicle record request tool or by going to a State Department of Motor Vehicles (DMV) facility.
Can You Look Up License Plates
You will need the complete license plate number and the state of registration in order to search for a plate number. The state is listed on the actual license plate. You may search and lookup vehicle details, vehicle specs, perhaps owner information, and VIN after you have the complete license plate number and state.
How Long Is A VIN Number
The 17-character vehicle identification number, or VIN, serves as the car's unique identifier. The manufacturer, special characteristics, and specs of the vehicle are shown on the VIN. Tracking recalls registrations, warranty claims, thefts, and insurance coverage are all possible using the VIN.
What Is A Vehicle Registration
Motor vehicle registration is the voluntary or required registration of a motor vehicle with a government agency. Establishing a connection between a vehicle and its owner or operator is the goal of motor vehicle registration. This link may be utilized for tax purposes or to deter crime.
Where To Get License Plates
You must register your car in the state where you currently reside in order to get a license plate. You'll need a copy of your vehicle's title as proof of ownership, along with a number of other state-specific paperwork, in order to register your car. Most states need you to present a combination of the vehicle's title in your name, your driver's license, evidence of insurance, and details about your car, including the VIN, make, and model, as well as the odometer reading.
How To Find Owner Of License Plate
Depending on your place of residency, you could be required to pay for the information you obtain from the DMV regarding a specific license plate. Open the DMV website for your state and click the Plate Inquiry or Request for Record Information option to obtain this information. Enter the license plate number in the search bar, and you will receive information about the plate number shortly.
Can A Civilian Run A License Plate
Unfortunately, it is not only difficult but also illegal to run a driver's license plate number for any reason or purpose. Avoid doing it. Even if you do find a website claiming to check license plate numbers, it is probably a scam and could serve as a tip to police officials.
Where Can I Find The VIN Number On My Car
The lower-left corner of the dashboard, in front of the steering wheel, is frequently where the VIN can be found. Looking through the glass on the car's driver's side will allow you to read the number. The VIN may also be visible in the engine block's front.
What Is Vehicle Title Number
Your car's title certificate and registration include your eight-digit car title number. Your documentation for registration renewal will also include a list of it. You might need to request a duplicate title from your local DMV if you can't find your car's title.
What Can Someone Do With Your License Plate Number
Most of the information you can learn about a person's car, including the make, model, and year can usually be obtained just by looking at their license plate. Some online databases promise to provide more information provided you submit a payment method.
Why Do People Cover License Plates
You may completely eliminate the possibility of someone being able to snoop by pixelating, blurring, or hiding your car number plate before sharing a picture online.
Final Verdict: What Is The Tag Number On A Car
You're not alone if you're uncertain of what is the tag number on a car, what a vehicle's registration is, or the distinction between license plates, tags, and registration. It can all seem a little intimidating, especially if you're filling out paperwork at the DMV, where you want to be sure everything is done correctly.
No two vehicles in a state will have the same set of license plates, and the tag number will always be unique. Since these registrations are intended to tag the automobile, identify the car, and track down the owner of the car when necessary, it is really illegal for two vehicles to have identical license plates. This explains why license plates and tag numbers will always be distinctive.