Your teen recently obtained their learner's permit, and it won't be long before you have another driver in the home. Although you have a vehicle already, once they receive their license, the urge to get behind the wheel will likely increase. Since you don't want the inconvenience of being without transportation, you've decided to purchase another car. While it's a practical solution, there are a few things you should know before you head to the dealership.
Decide On A Budget
Although having another car for your teen is convenient for your lifestyle, is it ideal for your budget? Unless they have a source of income, all the costs that come with owning a vehicle will fall on you. Review your household budget to see how much you have to pay for another car.
It's essential to go beyond the cost of the car when determining a budget. You should also consider factors like registration, finance payments, gas, maintenance, and repairs. Parents should also keep in mind that while their teens are currently covered under their car insurance or learners permit insurance; they'll have to pay more to add a new vehicle to the policy.
Ultimately, you'll need to have a large lump sum for the vehicle's initial purchase and an ongoing monthly amount to cover the expenses listed above.
New Vs. Used
Are you planning on buying a new or used car for your teen? There are pros and cons to each. A new car has more safety features, and better gas mileage and often comes with warranties and service contracts. Be that as it may, a new car has a higher upfront price tag and will cost more to insure.
Used cars are more affordable to purchase and insure. However, they can have problems early on that require expensive maintenance and repairs. If you buy from a reputable dealer, they may be willing to throw in a short-term warranty or service contract to help reduce costs.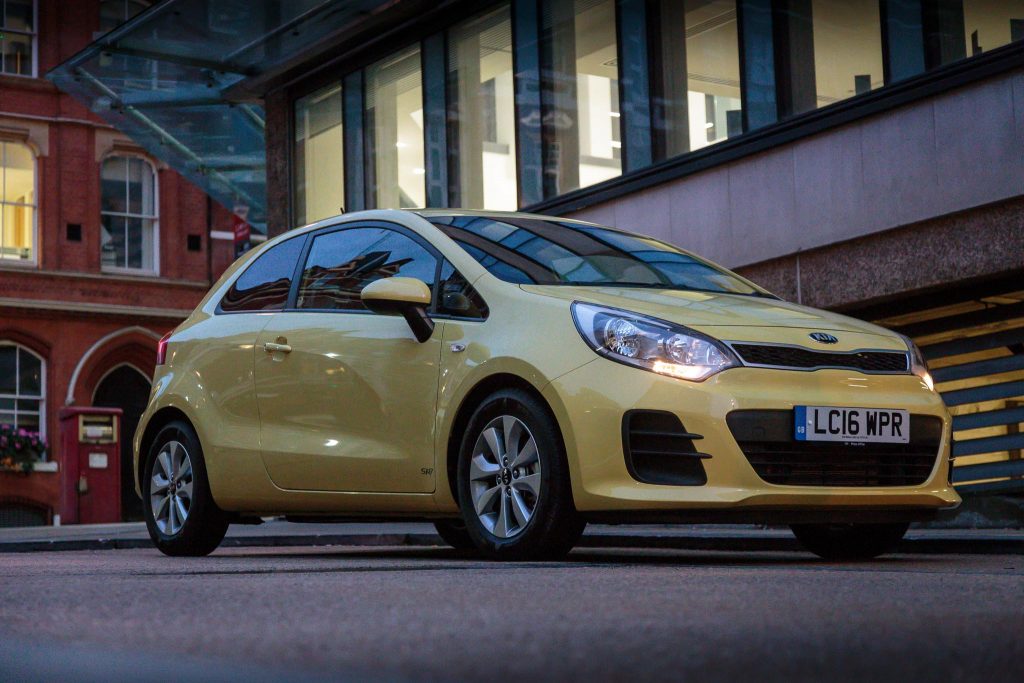 Safety Features
Whether you decide on buying a new or used car for your teen, safety should be a top priority. As new drivers, teens are at the highest risk of being involved in a severe and even fatal accident. One way you can keep them safe is by investing in a vehicle equipped with features to reduce driving hazards.
You can review the safety ratings and reviews for a particular make and model online to see how the car performs in accidents. You should also look for features like reverse or parking cameras and lane assist sensors. Other things to consider include airbag protection, traction and stability control, and roadside assistance services.
Finding The Right Car
You know what you can afford, you've decided whether you prefer new or used, and you've prioritized must-have safety features. The final step is shopping for the right car. You can start with an online search to determine which vehicles are available in your area that fit your needs and budget.
As you locate automobiles that fit the bill, put in an inquiry to see the car in person or schedule an appointment with the dealership. You should take your teen with you since they'll be the ones driving to ensure they're comfortable with the vehicle you purchase.
Inspect the car thoroughly, including under the hood, to ensure that everything is in working order. Finally, take the vehicle for a test drive to see how it operates. Pay attention to how it feels on the road, keep an ear out for weird sounds, and be aware if you notice smoke or smell foul odors.
Once you've tested a few cars and reviewed the offers, you can decide which car is the most suitable for your teen. Make an offer, complete the necessary paperwork, and you're good to go.
A learner's permit means your teen is one step closer to adulthood. Although a bittersweet moment, you want to ensure that the transition is smooth. For some households, that means purchasing a car for their teen. If a new car is something you're considering, be sure to use the advice above to make the most informed decision for you and your teen driver.