It's that time of year again, when F1 fans are sat on the edge of their seats waiting for the teams to launch their cars for the upcoming season. By the first week of March, we should have had first glimpses of the McLaren, AlphaTauri, Alfa Romeo, Ferrari, Mercedes, and Williams challengers. There's no news yet on when Haas, Aston Martin, Alpine or Red Bull will launch their 2021 machines, but it will need to be soon.
Upcoming rule changes that will radically alter the way cars are designed, specifically when it comes to aero-dynamic philosophy, have been postponed for a year to help with essential cost-cutting measures.
So what can we expect from the pinnacle of motorsport in 2021? Here's everything you need to know ahead of the 76th World Championship.
Testing Dates
F1 teams will need to launch their cars sharpish, as they have a very short period this season before the winter testing begins. In previous years, teams have been able to run their new cars over several separate tests, but the 2021 season has just one three-day period earmarked.
Testing will take place at the Bahrain International Circuit from Friday 12th March until Sunday 14th March. There will be no sessions at the Circuit de Barcelona-Catalunya, a track that has seen testing every year for decades. Bahrain is also where the first race will take place, so teams will keep much of their equipment there.
Calendar
Imola returns as the Round 2 track this year, while it is expected the Portuguese track, Portimao, will replace China as Round 3. Australia has been moved from its traditional March slot to 19th-21st November, so all in all the calendar will look quite a bit different this year.
Saudi Arabia appears for the first time, and the Dutch Grand Prix in Zandvoort will take place in September, a year after it was scheduled to return. There will be 23 races this season, making it the longest World Drivers Championship in the history of the sport, so plenty for fans to look forward to in 2021.
F1 Betting
Formula 1 hasn't always been a sport that was traditionally associated with betting, but it has become much more popular in recent years. This popularity has, in part, been driven by the improved access to bookmakers who give fans the ability to bet from their smartphone.
Given that Formula 1 is a data-driven sport and fans are used to using multiple screens to get live timing data, circuit tracker info, and watch on-board video feeds, looking at live odds for in-play betting during a race is something most fans will find very familiar.
For 2021, most bookmakers will continue to accept wagers on the outcome of races and qualifying sessions, the two championships as a whole, and proposition bets like whether there will be a safety car during the race. If you're planning to have a flutter or two, then you may want to take advantage of some of the free bet offers from companies like bet365 as this will allow you to make your deposits go further.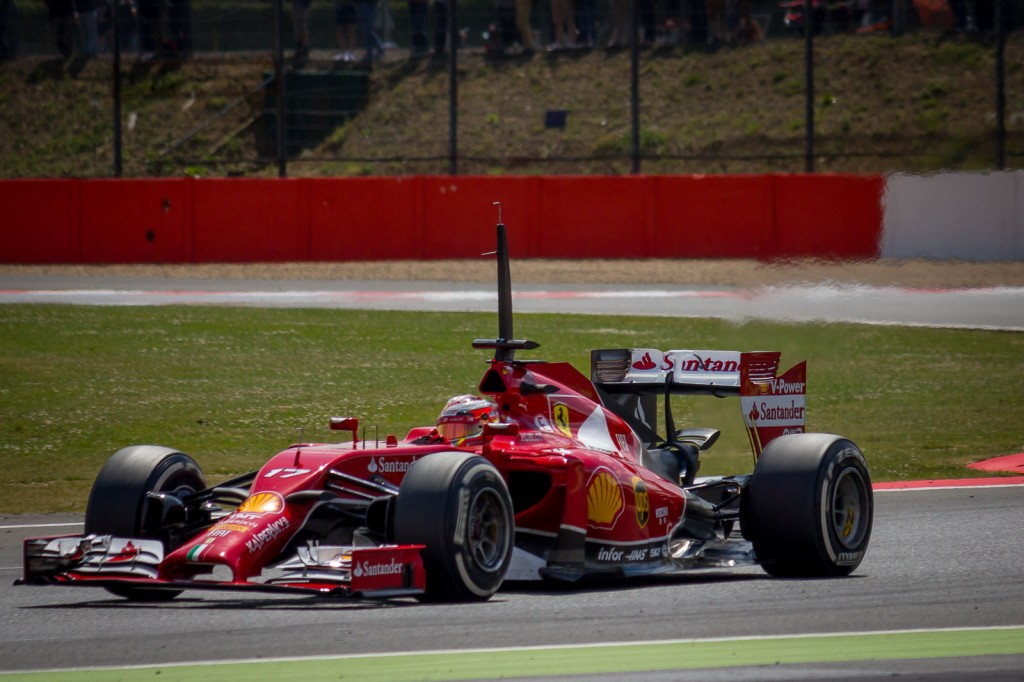 Rule Changes
Although the major rules around car design are being pushed back, there have still been plenty of alterations made to the rulebook ahead of this season. Teams have been forced to remove any slots from their cars' floors, reducing downforce. Diffuser fences and rear brake ducts have also been altered to offset aerodynamic gains made by designers elsewhere. This is on safety grounds.
The cost cap has been introduced for the 2021 season, with teams afforded $147.4 million to spend on most of their racing operations. Restrictions on how much aerodynamic testing they can do in the wind tunnels have also been introduced, creating a handicap system that gives less successful teams more time to improve their cars and reducing costs further.
The first and second practice sessions have been shortened to 60 minutes, with the hope that it'll lead to more on-track action.
To boost the sport's environmental credentials, teams are also now permitted to use bamboo, cotton, hemp, flax, and linen in the construction of their cars. Though it's not yet clear how they will exploit this.
All of this could mean that fans will already start to see dramatic differences in the design of cars from leading manufacturers this year, as they look to get ahead on the new and upcoming rule changes.
Sprint Races
Sprint races were mooted by F1 officials several times last year, though they were pooh-poohed by Mercedes and some other teams who borked at the idea of a reverse grid.
However, the reverse grid element has been canned and a provisional agreement has been reached to trial sprint races at several events this year. The details need to be ironed out, but it could mean qualifying is replaced by a shorter race on Saturday, with the result of that deciding the grid for Sunday. The starting positions for the sprint race could be decided by a qualifying or practice session on the Friday.
Drivers
2021 will see the return of the Schumacher name to the F1 paddock for the first time since Michael Schumacher retired (for the second time) in 2012. His son, Mick Jnr will be racing for Haas, alongside the Russian rookie Nikita Mazepin. Schumacher won the Formula 2 drivers championship last season, though he's not expected to be challenging for many wins or podiums this year.
Lewis Hamilton will also remain at Mercedes having signed a one-year contract with the Silver Arrows. However, it's not confirmed whether he intends to stay in the sport after this season.
Fernando Alonso was also due to return to F1 this year, though a biking accident in Switzerland in mid-February resulted in him breaking his jaw. He reportedly collided with a car that had been turning into a supermarket parking lot after passing a string of stationary vehicles. The collision has put his return with the Alpine team in jeopardy, and this may mean he'll have to sit out the first couple of races while his bone heals.