If you have experienced an auto accident that totaled your car or repairs far exceed the value of your car, it is a benefit to junk your vehicle to offset the cost of new transportation. After you weigh your options and find that junking it is best, you need to learn about the industry to ensure you protect financial interests since you are using an unorthodox way to dispose of your vehicle.
How Many Cars Are Junked Each Year?
In the United States, 17.6 million new cars sold and more than 15 million were junked at recycling centers in 2017. In the United Kingdom, 2.47 million cars sold and more than 1 one million of them are crushed annually.
Why Do People Junk Their Vehicles?
There are a number of reasons that people junk vehicles. Primarily among these are:
To purchase a new car
To remove old vehicles from property
The vehicle broke down and cannot be repaired affordably
Access to quick cash through reputable experts like Junk Car Systems
To donate to a local charity for a tax deduction
The Primary Benefits of Junking Vehicles
Vehicles are recycled more than any other element. Recycling contributes 12 million tons of recycled steel to industrial production. Junking old cars also significantly reduces consumer pollution and energy consumption.
What to Know Before Taking a Car to a Recycling Center
1. Remove All Content from Your Vehicle
Make sure that you first start by removing your personal belongings from your car. Check the glove box, seat pockets and trunk for anything that may be in hidden compartments. You should also remove your paperwork as those documents contain personal identification that could damage your financial or legal reputations.
2. Remove Valuable Accessories or Parts
Most car owners add stereos, rims or other parts and accessories that still have great resale value. Remove anything that you can sell as recycling centers will typically junk anything other than the precious metals the body is made with. You will make a bit extra by selling the battery, radio, tires or rims. If you recently put on a new alternator or starter, they can be resold. If you need the rims, you can replace them with old ones. You will also be required to remove the catalytic converter per the scrapper's requirements.
3. Take Care of All Title Issues Before and After Transaction
The United States Environmental Protection Agency and local laws oversee the scrap metal industry heavily, which is why recycling centers first verify the paperwork is in order. A scrapped car cannot be undone, so there is a large financial burden on recyclers who fail to ask for a title or registration. As local and state law differ, you should research your municipality to ensure you follow the rules.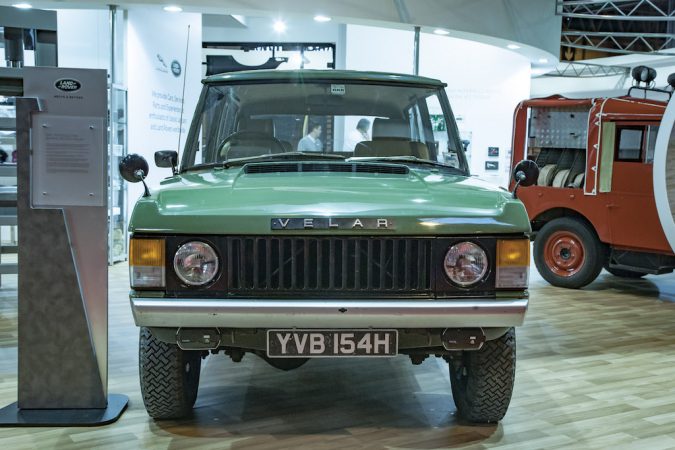 4. Put a Cancellation Order in for Your Insurance
Do not cancel your insurance on the day you plan to take the car to a junkyard as accidents can happen. Until you notify the transfer of this property, you are liable for any issues that occur. Insurance agencies normally cancel your policy at midnight, so make sure that you give yourself the time to drop off the car and notify the local department of motor vehicles (DMV).
5. Research Recycling Centers for One with a Certified Scale
You will find that not every person who buys junk cars has a license or is legitimate. It can make a big difference in pricing and legalities after the fact. If your state offers e-license verifications, you can check your dealer's business license online. You must also keep in mind to never agree to a partial up-front payment as the law will not protect your interests since junk sales do not show any details. Some states also penalize owners with hefty fines and jail time when not done according to the statues.
6. Find Out About Metal Scrapping Rates
With the latest steel and aluminum tariffs, prices are fluctuating almost daily depending on market interests. To get the best rate possible, you should monitor precious metal prices as you will have a good indicator of what day is best to junk your vehicle. You must also learn to negotiate as scrappers try to offer lower prices. Knowing your car's weight (on your driver side door) and the scrap metals will ensure you get the best deal.
7. Use the Gas and Remove Oils
Most junkyards have policies that require owners to remove the gas or gas tank before purchase. Fluids are flammable, but they can also damage the property if leaks occur. If you do not remove the transmission, oil, or gas fluids, the recycling center will have to do it which generally reduces the maximum value that you will receive. A tank of gas will change the weight of a car so the final sale price must be offset based on local rules.
8. Research Other Scrap Resources for Your Car
Most people tend to junk their vehicles because of the financial need, but if you merely want to clean up your property, you can donate it to a local charity that will use the scrapping fees for their social programs. As you can claim the actual value of the car as a tax donation, it benefits taxpayers more than the lower receipt of income would.
9. Remove and Return Your License Plate to DMV
Removing your license plate is important for a few reasons. First, your local DMV may require you to return your tags. It gives you peace of mind that you are no longer the registered owner of the property. As you are still considered the registered owner until you do, it is the best option for you to submit them and end your ownership in case any damage occurs with the vehicle. You also do not have to continue to pay state taxes or insurance. It also protects you from others who steal license plates to commit crimes.
If you would like more information on junk car prices or would like to sell your vehicle in the Los Angeles area, you can call our office at 213-223-6136. We also contract with tow truck companies nationwide who will help you transport your vehicle faster and more efficiently.