Subaru is one of Japan's largest carmakers known for making fast rally cars, road-going versions of said rally cars, and reliable offroaders. This is something that most of us know already, but where are Subarus made? We'll be answering that question, along with providing you with some interesting facts about Subaru.
Also, if you're thinking of buying one, we'll help you answer some common questions as well. Hopefully, we'll help you learn something new and help you make an informed decision before buying a Subaru!
Where Is Subaru Made
So, the big question: where are Subarus made? Well, Subaru now has a total of five manufacturing facilities, four of which are located in Japan. While the other one is located in Lafayette, Indiana. Because of the high demand for Subarus in the United States, Subaru started a joint-venture with Isuzu motors.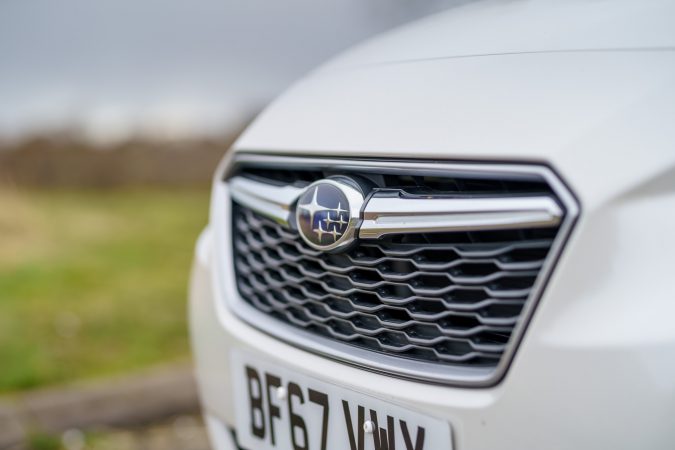 The plant officially began making Subaru Legacy on September 11, 1989. The factory now has a little over 6,000 employees and has since made 4 million Subarus. The factory currently makes the Impreza, the Legacy, the Outback, and the Ascent models for the Northern American market.
Meanwhile, Subaru's factories in Japan are located in Ōta, Gunma Prefecture, consisting of four locations. The Subaru-chō factory is where they build the Subaru BRZ. Then there's the Yajima plant where all other current Subaru cars are being built. Meanwhile, the Otakita plant builds the Subaru Kei trucks (small commercial pickup trucks). While the Oizumi plant handles the engines and transmission.
So, the next time someone asks you where Subarus are made, you can tell them that they are made at two locations. There are four factories in Japan and another one in Indiana for the Northern American market.
What Is Subaru
As we'll learn more about who and what is Subaru, here are some facts that are so interesting that we just need to share them with you. Here are five interesting facts about Subaru:
Where Are Subarus Made & Other Fun Facts #1: The Boxer Engine
Almost all Subarus come with a "boxer" engine, sometimes also known as an opposed engine. This type of engine has opposing cylinders on each side of a central rotating crankshaft. Meanwhile, an inline engine (which is what you typically find in most cars) has its cylinders lined up upwards instead.
The opposing pistons move outward and inward rather than downwards and upwards like in most engines. This makes the pistons look like a boxer cycling their arm between left and right punches, hence the "boxer" name.
A boxer engine has better balance than an inline engine, making them smoother to operate. Additionally, because of its flat design, the boxer engine can be mounted lower down. This lowers the center of gravity of the car which improves handling. However, due to their design, boxer engines can be more difficult to maintain.
For example, something as simple as changing the spark plugs will require more effort. This is because the spark plugs are located at the side of the engine which makes them more difficult to reach.
You can learn more about the differences between a boxer and an inline engine by watching the video below:
Where Are Subarus Made & Other Fun Facts #2: Symmetrical All Wheel Drive
Like the boxer engine, most Subarus come with an all-wheel drive system. While most carmakers treat all-wheel drive and four-wheel drive systems as a luxury, Subaru makes this essential for their cars. The all-wheel drive system gives Subaru cars better traction and control, especially in slippery conditions.
While it doesn't really make a difference in day-to-day driving, it does mean Subarus have better offroading capabilities. It also helps if you live somewhere that snows or rains a lot. This is part of the reason Subaru can market their cars as being safer since the all-wheel drive helps to reduce the possibility of you losing control of the car.
Where Are Subarus Made & Other Fun Facts #3: World Rally Championship And Colin McRae
Subaru is probably best known for its success in the World Rally Championship (WRC) in the 1990s. The team actually started rallying in the 1980s but didn't see much success then. They debuted the Impreza in the now distinctive blue and yellow colors in 1993 with the title sponsor State Express. The team had Colin McRae and Carlos Sainz as their main driver in 1995. Colin McRae won the title fight, claiming his first and only championship title, and the first as well for Subaru.
You might know Colin McRae from Codemaster's rally racing game series. This has since evolved into the DiRT rally game franchise we still see today. He has 25 rally wins under his name and stayed with Subaru until 1998. Afterward, he moved on to Ford, and then later to Citroen 2003. Sadly, he died in a helicopter accident in 2007. But he lives on as one of rallying's greatest names.
After 1995, Subaru went on to win two more consecutive titles until 1997. Additionally, they also won the driver's championship three times in 1995, 2001, and 2003. Their success in rallying made their name synonymous with rallying. And to this day they are still often associated with the blue and yellow livery.
Where Are Subarus Made & Other Fun Facts #4: The WRX STI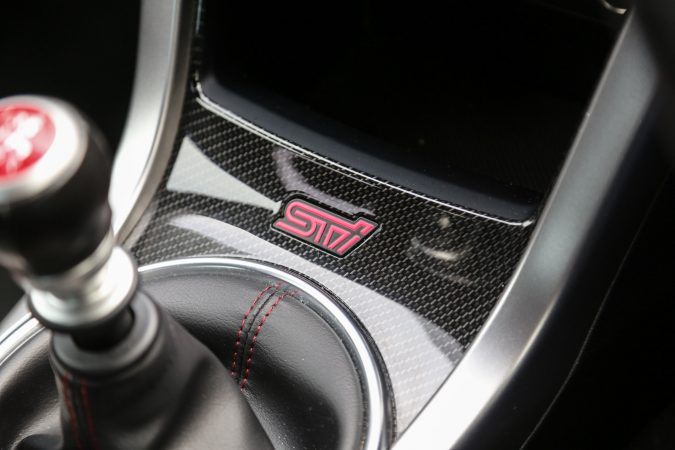 Manufacturers need to make and sell a road-going version of their rally cars if they want to compete. The Impreza went on sale in Japan in 1992. Customers had the option to get a turbocharged performance version called the WRX which stands for World Rally Experimental. They then introduced the even more performance-oriented WRX STi model in 1994. The WRX STi had forged pistons, a better intercooler, and more power.
Despite its success, it wasn't until 2002 that Subaru started selling the WRX in the United States. Although it took a while to get to the US, the Impreza became an instant hit. American consumers love its formula: a fun turbocharged car with all-wheel drive but still has four doors for better practicality. The rallying pedigree also helped greatly in giving the Impreza some "street-cred".
Car enthusiasts all over the world love the Impreza. It's the stuff of dreams for the young gearheads aspiring to drive a fast car. As for the adults, the Impreza is a way to reconnect with their youth. But thanks to the four-door design, the Impreza is still very practical and they can still fit their family just fine.
You can learn more about the WRX brand and Subaru's history in rallying by watching the video below:
Where Are Subarus Made & Other Fun Facts #5: Subaru's Humble Origins
So far, Subaru seems like a glamorous car maker with lots of performance cars and racing success. However, they actually started out by making airplanes. And it wasn't until 1954 that Subaru made its first car, and it was hardly exciting. The Subaru 1500 was Subaru's first-ever car, a small people's car with a 1.5L engine. It had four doors, and four seats and the most powerful version makes a rather underwhelming 55 horsepower.
While it isn't exciting, it was a car for the time. Japan was still feeling the after-effects of the war. Rather than big, glamorous, and thirsty cars, they needed something small, efficient, and reliable. And the Subaru 1500 fits their needs perfectly. Fun fact, the 1500 was Subaru's first and only front-engine/rear-wheel drive car up until 2012. The Subaru BRZ is only their second car to use the FR layout.
Most Popular Subaru Models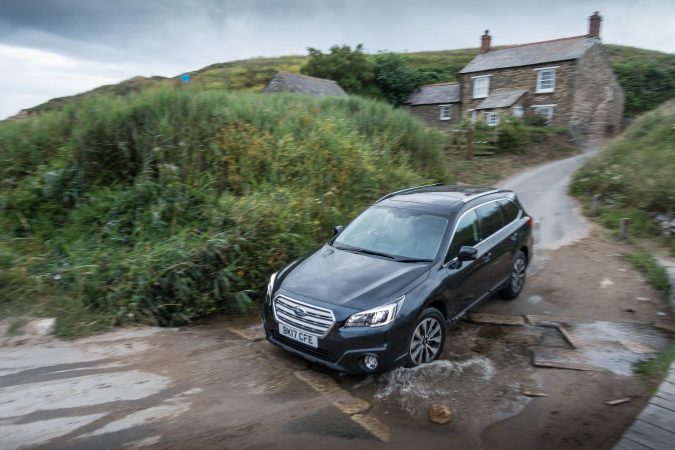 Thinking of buying a Subaru? Here are some popular models from Subaru that you can consider:
Subaru Impreza
Let's start with the most well-known model: the Subaru Impreza. It's a quality compact sedan that offers comfort and space. It also comes equipped with Subaru's all-wheel drive system, so driving in slippery conditions is easier. And of course, if you're feeling naughty, the WRX STi is available as well. Although they are no longer being sold under the "Impreza" name.
While some enthusiasts will argue that the STi is no longer what it used to be, the STi is still an impressive car. It's also much more refined and well-built than it used to be, there's something about older STi models that makes them feel a bit cheap. Also, since the Mitsubishi Lance Evo is now out of production, the STi is pretty much your only choice if you want an affordable four-door sports car.
Subaru Legacy
If you want a sedan but the Impreza is too small, look no further than the Legacy. This is Subaru's mid-size sedan, so you get more space inside than you do with the Impreza. It's also well-equipped with adaptive headlights and driver-assist features fitted as standard in the 2021 car. Of course, you also get Subaru's all-wheel drive for wet-weather traction.
Over the years, the Subaru Legacy has been available with several different engines. The less powerful version usually has around 170 horsepower. While the most powerful ones usually have a 260-horsepower engine. Whichever engine you choose, both are boxer layout engines.
Subaru Outback
The Outback is one of Subaru's best-selling models. While the Impreza is sought after by enthusiasts, the Outback is loved by the average consumer as well. The Outback is actually a Legacy-based station wagon, but the relatively large size makes it comparable to mid-size SUVs.
It offers five seats and large headroom for even the tallest passengers. The taller ride height paired with the all-wheel drive system also means that the Outback can go offroading with relative ease. Subaru offers the Outback in six different trims to fit your budget and needs. And of course, there's a turbocharged 2.4L version with 260 horsepower should you be in a hurry to get to places.
Subaru Forester
The Forester is Subaru's answer for the growing compact SUV market. If the Outback is too large for your liking, then the Forester is for you. It's slightly smaller than the Outback but it still has all-wheel drive and Subaru's 2.5L engine.
There's no turbocharged option though, so you will have to make do with 182 horsepower across all five trims. However, the base model Forester is around $2,000 cheaper than a base model Outback, so you will be saving some money. According to Tools Bible automotive blog in the last 5 years, the Subaru Forester has sold on average 178,000 units per year.
Subaru Crosstrek
Subaru's lineup is full of SUVs that you can choose from. If you still feel the Forester is too big, then the Crosstrek is probably for you. It's around $2,000 cheaper than the Forester, but it still has all-wheel drive. It's available in five different trims, with power ranging from 152 to 182 horsepower. There's also a hybrid version available if you're into that.
Other Subaru Models
There are two more Subaru models that are not quite as popular, but we do feel it's worth mentioning. There's the Subaru Ascent which is their largest SUV and currently the only Subaru that can fit seven people. It's a bit more expensive with prices starting at around $32,000. But if you have a big family, then the Ascent is for you.
On the other end of the spectrum, there's the Subaru BRZ. A two-door sports coupe co-built with Toyota for the bachelors out there who don't need to drive a family around. It's also Subaru's only car in production with a front-engine/rear-wheel drive layout. With 197 horsepower it isn't very fast, but it's still good fun to drive.
Are Subarus Good Cars
Buying a car is often an emotional process, so even when we tell you that a certain car is good, you might still not want to buy it because it isn't what you want in the first place. Whether it's because of the car's design, the brand image, or maybe you just don't like the dealership. However, if you're still neutral, or you're already thinking of buying a Subaru but you need a little more convincing, here are some compelling reasons for you to buy a Subaru:
1. All-Wheel Drive System
If you live somewhere that rains or snows a lot, or you like to go offroading from time to time, then we recommend Subarus. Yes, other carmakers also offer all-wheel drive vehicles and in some cars they're optional, but Subaru offers this as standard across their range. Except of course for the BRZ.
If you know you will benefit from an all-wheel drive system, then Subaru is a very good option. Their cars are relatively cheap considering they come with an all-wheel drive system as standard.
2. Subarus Are Affordable
Speaking of cheap, Subarus are relatively affordable. Most of their cars are in the $20,000 price bracket, with only the Ascent and the WRX STI that has an MSRP of above $30,000. The base-model Impreza actually starts at around $18,000, but we don't really recommend that.
Anyway, even with the base model versions you already get their all-wheel drive, a decent engine, and a lot of other equipment as standard. In 2019 Consumer Reports even ranked Subaru as their #1 car brand in terms of overall performance and value.
3. Subarus Are Reliable
While not exactly bulletproof, Subarus are relatively reliable. In fact, consumers perceive Subaru as one of those car brands that make reliable cars that last for generations. Consumer Reports says that Subaru fares relatively well on its reliability survey, except for the Ascent and the WRX lineup.
Common Subaru Problems
There are several common problems with Subarus, such as front suspension, inner joint boots, and air-conditioning. But to be fair, a lot of other carmakers have similar if not more significant issues. Subaru cars do seem to keep their problem to a minimum, unlike the Nissan Rogue for example. However, one common problem with Subaru that we'd like to highlight is the head gasket.
A head gasket is a component that connects the engine block to the cylinder head. It acts as a seal so that oil and coolant can run through the engine and prevents them from leaking into the cylinders. Which, we don't need to tell you, is bad news. This is a common problem for Subaru, but it mostly plagues their cars from 2003 to 2009. Since 2011, their head gasket has been far more reliable and you should be fine.
In most cars, head gaskets are designed to run for around 200,000 miles if maintained properly. But Subaru's head gaskets can break as early as 75,000 miles, which isn't normal. The reason behind this is that the gaskets are made of thin metal sheets coated in graphite-like material, known as composite gaskets.
This type of head gasket is old and prone to failure. As to why Subaru uses them we're not quite sure. Another issue is that the boxer engine actually needs two head gaskets rather than just one like in most engines, making them not only difficult but expensive to repair as well.
Subaru Recalls
Yes, just like any carmaker, Subaru has made recalls for their vehicles. Subaru issued a recall for the Outback in early 2019 due to a loose bolt in the brake pedal area. This may cause the brake pedal to deform which reduces braking power and puts drivers at significant risk of a crash.
They also had to recall over 600,000 Subaru Impreza due to a couple of issues that leads to loss of power. The first was caused by the crankcase ventilation valve and an oil flow control device separating which lets valve components into the engine. The second was caused by improper programming on the engine control module. Subaru also recalled their Crosstrek crossover in 2020 due to a seatbelt issue.
Are Subarus Expensive To Maintain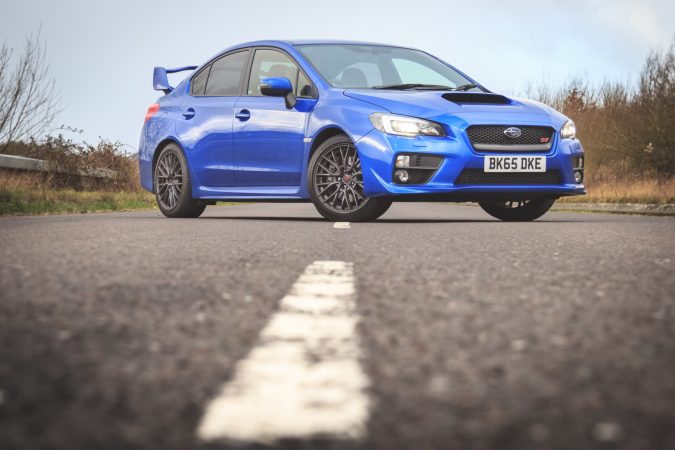 The answer to this depends on who you ask and what you are repairing. We did a quick search and it seems that the cost of the parts for Subaru isn't very different from other carmakers such as Toyota. For example, a catalytic converter costs around $850 for a 2015 Subaru Forester, which is about the same as a Toyota RAV4. In fact, some RAV4 model trims will require you to pay up to $1,500 for the catalytic converter, and that's not including labor.
However, some reports say that Subarus are slightly more expensive to maintain. Consumer Reports say that the average maintenance cost for a 5-year-old Subaru is around $200. This is about the same as most other Japanese carmakers. But 10 years down the line, then your Subaru will cost an average of $458 to maintain. This is slightly higher than other Japanese carmakers since Toyota, Nissan, Mazda, and even Honda average under $400.
While the cost of the parts is relatively similar, we can assume that the average cost is higher because they become less reliable after five years. Additionally, the boxer engine that they use makes engine service more difficult. This means your mechanic will take longer to finish a job, and you will have to pay more for labor.
Should You Buy A Subaru
For every reason you shouldn't buy a Subaru, there's a reason why you should. They are good cars with good equipment, and exciting engines and they come with all-wheel drive. If you live somewhere that rains or snows a lot, you will benefit greatly from their all-wheel drive system. Few carmakers offer this feature as standard on their cars, making Subarus a very good deal if you're looking for that all-wheel drive traction.
If you're buying secondhand, then we recommend that you buy Subarus made after 2011. As they have resolved the head gasket issue since then and your Subaru's engine will be more reliable. If you insist on buying a pre-2011 model, then make sure it has a complete service history. Even better, look for one that already has a new head gasket installed.
One final piece of advice we'd like to give is to do an inspection before you buy a secondhand car. A car may appear fine and shiny on the outside, but you never know if the previous owner has taken proper care of the car or not. You can ask a trusted mechanic to do this for you, or use a vehicle inspection service. Either way, it should cost you no more than $250 to inspect a Subaru.
Where Are Subarus Made Essential Facts
Subaru's sales have doubled in the United States since 2011 and its Forester SUV crossover is especially popular in the US market.
Subaru's manufacturing center is in Ota, Japan, where parts come from Subaru and its suppliers.
Subaru and its suppliers hire workers from the developing world who come to Japan to apply for asylum.
Workers come to Subaru through traineeship programs where trainees can't switch employers once they get to Japan, and the conditions for trainees can be like forced labor.
Up to a third of the workers' pay goes to the brokers used to hire them.
Some Chinese trainees at Subaru's suppliers earned about half what a Japanese temp worker would have earned for the same job.
Japan depends heavily on guest workers and trainees due to its need for workers and immigration limits.
Factories that make parts for Subaru also make parts for other Japanese automakers, including Honda, Toyota, and Nissan.
Subaru makes about 80% of its cars in Japan, and its increase in sales coincided with a change to the law that lets foreigners seeking asylum work on renewable six-month permits.
Subaru says that its suppliers must obey the law in their hiring and treatment of their workers, and the company isn't equipped to check the labor practices of all its suppliers.
Where Are Subarus Made – In Conclusion…
That's it, now you know where they make Subarus. Subaru makes their cars at five different factories: four in Japan for the international market, where they also make all the BRZ, Crosstrek, and WRX lineup. And one in Lafayette, Indiana for the Northern American market.
We hope you've had fun learning about Subaru's history, its popular models, as well as things that you should watch out for if you're planning to buy a secondhand Subaru.
FAQs On Where Are Subarus Made
If you're still curious to learn more about where are Subarus made, our FAQs here might help…
Who Owns Subaru
Unlike some carmakers that operate as a subsidiary of a larger megacorporation, Subaru still functions as an independent brand. Therefore, Subaru's car manufacturing business sits under the Subaru Corporation. Previously, they were known as Fuji Heavy Industries, until a recent name change. However, as of the past few years, Toyota now owns around 20% of the Subaru automotive brand – up from 16.83% in 2019. Toyota's involvement in Subaru's ownership has proven beneficial, as Subaru, a much smaller brand compared to the likes of Toyota, is able to share the latter's more extensive supply chains, dealership network, and research and development.
Is Subaru Japanese
As we've looked at when discussing where are Subarus made, they're very much a Japanese brand. Currently, their global headquarters is in the Ebisu district of Shibuya, Japan. Unlike most other Japanese brands, Subaru is unique in that even until recently, over 3/4 of the cars that they sold internationally were still assembled in Japan. It's a stark contrast to many other Japanese automakers, who have various other plants and factories worldwide. The majority of its cars sold worldwide are made in one of its four factories in Japan. Although, their sole overseas plant in Lafayette, Indiana is among their most productive in terms of output.
What Does Subaru Mean
Subaru's name comes from the Pleiades star cluster M45. It's otherwise known as the 'Seven Sisters', which when translated to Japanese, is pronounced as Subaru. According to local tradition, of the 7 stars in the M45 cluster, only 6 are visible – the other remaining invisible. Hence, why the Subaru logo only consists of 6 stars instead of 7. The reason why they chose this name was because of the 6 companies that merged to become Fuji Heavy Industries. This was the predecessor to the modern-day Subaru, which used to make a variety of machinery, from warplanes to scooters, before building its first car in the 1950s.
Is Subaru American Made
Unlike most other large Japanese brands such as Toyota, Honda, Nissan, and so on, Subaru's primary carmaking operations are still mostly based in Japan. In fact, around 3/4 of Subaru cars sold worldwide were made in one of four Subaru-operated factories in the land of the rising sun. Meanwhile, their sole non-Japanese factory was established in Lafayette, Indiana. It mostly supplies vehicles to the North American market, and as of late, they're building more than 1 million cars every year. A majority of its line-up, including the Outback, Ascent, Impreza, and Legacy that are sold here in the US were assembled in their Lafayette plant.
Are All Subaru AWD
One of the key selling points with any Subaru is its symmetrical all-wheel drive system, first unveiled back in 1972. This makes Subaru's cars incredibly versatile, with many owners happily taking their Subarus on outdoorsy adventures while trekking rugged terrain. It's become so popular in fact, that only the BRZ (which Subaru built as a joint venture with Toyota) isn't offered with all-wheel drive. This means that every other model in the Subaru line-up, regardless of trim, has AWD. However, the AWD systems are all tuned slightly differently from one model to the other.
AI Car Expert Thinking 

.

.

.