Car parts hold a high value in the market, used or new. But is it worth it? There are hundreds of parts in your car that people are willing to pay to buy. It takes a lot of skill to rip apart the car for parts. And even if you do succeed, you might wonder where can I sell car parts for cash near me?
A lot goes behind selling your car for parts. And some of these parts tend to be worth thousands of dollars. On occasions, ripping apart a working car can be totally worth it. And there are occasions where you would lose money trying to sell your car for parts.
So when exactly is selling a car for parts an option? How much money can you make? what are the pros and cons of selling car parts for cash? And if you are asking, where can I sell car parts for cash near me? This is a complete guide for selling car parts for cash.
Is it true? Can an old, damaged, or broken-down car be parted out for a profit greater than the price of the complete car? Yes, it is not that easy as most think and there are no guarantees.
Is It Profitable To Strip Your Car For Parts
Parting out your car is more profitable than selling it whole. This is one of those beliefs that has lived for decades. But is it true? The answer is yes and no. It is not always profitable. But if done correctly it can make much more money than selling your car as a whole.
Stripping a car for parts should always be your last option. If your car is wrecked or really old you may proceed with this. The chances that you make more money from stripping a working car are slim. Ultimately the decision comes down to a bit of common sense.
If you have a car that is not in working condition you have 3 options. First, you can try to invest some money and try to get repaired. After repairing it you can either use it or sell it. But this option doesn't make sense if the damage is extensive. It could cost more to repair than buy a new car.
Next, you could choose to sell your car as a wreck. There are people out there who are willing to pay money for a wrecked car. Or you could easily sell it to a junkyard.
Finally, you have the option of parting the car out. This has the potential to make the most amount of money. But it is a risk as there are no guarantees that everything goes smoothly. And you should also be willing to spend some time and effort.
What works for you depends on the state your car is in and the work and resources you are willing to spend. Weigh the options before you, compare the costs, and make a decision from that point.
Is It Hard Extracting Parts From A Car?
To make the decision, first, you should determine whether you have the required resources at hand. If you do decide to take your car apart for parts you should be ready to put some work into it. Also, you need the storage space and work area for the job as well. And unlike selling your car as a wreck, selling your car for parts will take a lot of time. So if you do not have the patience to go through it, this is not for you.
It will also require a lot of brute force. And you will also need to call in someone to lend a hand once in a while. Components such as the engine and transmission are not that easy to move around.
If you do not have the skillset, time, or resources to rip apart your car this might not be such a good option. Unless you have these resources, you would have to spend on them. In the end, you will end up with a loss rather than a profit. If this were the case, selling your car as a wreck is a better option.
If your car is in functioning condition, stripping it for parts would be a waste. But if you have a wrecked car or an old car that has no hope for a repair this is an option. The process would be tedious and labor extensive.
Which Parts Can You Strip? And How Much Are They Worth?
There are countless parts in the car that you can remove. First, you have to figure this out before asking "where can I sell car parts for cash near me?". Almost every part of your car is valuable. But if you cannot successfully retrieve them they are worthless. Here is the guide on the most valuable parts and ways to remove them.
Where Can I Sell Car Parts For Cash Near Me – Engine
This is the most valuable part that you can part out. But it is not that easy to remove either. The job would take hours. And a pair of extra hands would come in handy. If you decided to part out your car you agreed to go through the labor. This is probably the hardest task ahead of you.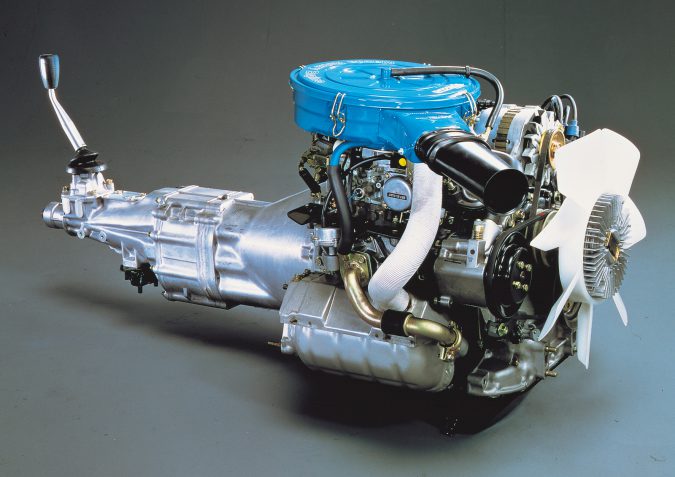 The easiest way to extract the engine out of the car is via a hoist. But most of us won't have one lying around. You can remove it without one but it is much more complicated. You would have to remove individual parts that make the engine. So take a lot of pictures before you start.
Another problem with starting the job without the hoist is the risk. You would have to lift the front end of the car with a jack and work under it. Which makes the job much more complicated. So if you can find a hoist or borrow it from someone, that is the best way to proceed.
When it comes to the price the engine will fetch a fair penny. But the amount you would get entirely depends on the mileage. Obviously, the lower the mileage the higher the price. If your engine is under 60,000 miles you can get upwards of $1000. You would be able to get more depending on the engine. If your engine is not damaged or seized you will have someone who needs it. So no matter the mileage you should be able to get more than $500.
Where Can I Sell Car Parts For Cash Near Me – Transmission
The next most valuable thing in your car is your transmission. And there are plenty of people out there who are looking for functioning transmissions to hit the market. This is because repairing or rebuilding a broken transmission will almost cost the same as buying a new one. Hence, buying a used transmission is a sought-after option.
So is it possible to remove a transmission yourself? The job could get messy, but yes it is possible. And you won't need any special equipment to get the job done. A car jack, jack stands, an oil pan, a ratchet set, and a wrench should be enough to get the job done.
Again this is one of those jobs that another pair of hands is almost a must-have. So if you can call in any favors this is your time.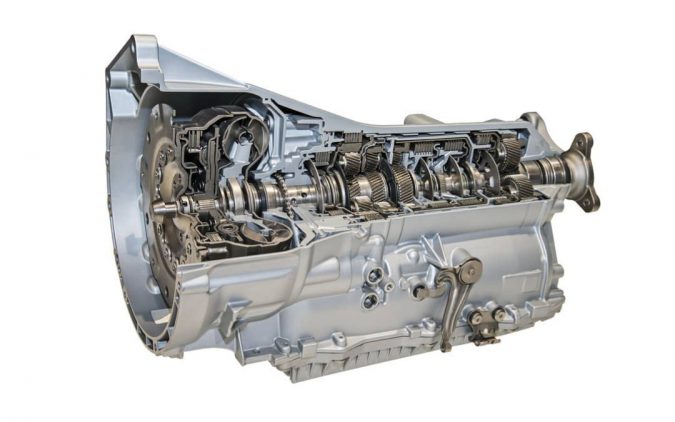 Automatic transmissions are more valuable than manual transmissions. This is because automatic transmissions are harder to repair. So if you have an automatic transmission that was removed without taking any damage you should be able to get $500+ easily. A manual transmission should be able to fetch over $250.
If you get the transmission removed along with the engine the process is easier.
Where Can I Sell Car Parts For Cash Near Me – Battery
A normal car battery is not worth much. But if you have a working hybrid battery that is worth a lot.  The hybrid battery is built out of a lot of high-tech materials. Thus they are not cheap. A brand new hybrid battery could cost up to a whopping $5000. This is because in a hybrid the battery does half the load to drive the car similar to an engine.
When a hybrid battery goes bad, it is often more sensible to replace it than repair it. This again builds a market for used hybrid batteries.
Extracting a hybrid battery is not that hard. You should be able to do it yourself. But the process is a bit risky. The hybrid is capable of producing up to 300 volts. This makes it really dangerous to handle. The smallest errors could end up in a catastrophe. With the right approach and by following the safety guides you should be able to extract it without being harmed.
The value of the hybrid battery depends on the mileage. An average hybrid battery should be functional up to 100,000 to 150,000 miles. So if your battery is younger than that, you have a potential customer for it.
You can easily get rid of your battery for $500. The value will increase if your mileage is lower. It can be worth up to $2000.
Where Can I Sell Car Parts For Cash Near Me – Airbag
Now that the major components are dealt with, we can go to the finer parts of your car. If you are salvaging parts from a wreck the chances that the airbags did not inflate is rare. But in this case, you have an airbag that did not inflate that can be sold.
The process of removing the airbags is fairly easy. It would take just more than an hour. And it is not a risky process. Normal everyday tools should be enough to remove the airbags. The method to get to the airbag and remove them differs from the location of the airbag. If you can figure out the way to access them removing them is easy.
Just make sure to disconnect the battery before starting the job. This will avoid accidental inflation of the airbag.
The value of the airbag depends on the location of the airbag. But the good news is the age of the car or the mileage will not affect the value. On average you should be able to get more than $150 for your airbags. This could climb up to $400.
Where Can I Sell Car Parts For Cash Near Me – Seats
The seats are another item that you can easily sell. If you think that removing a seat would be difficult, you are completely mistaken. The seats are one of the easiest things to remove.
It is just held up by 4 bolts. All it takes to remove the seat is removing those bolts. Accessing them might differ from car to car. While some have the bolt exposed, some cars have a plastic cover, over them. Removing the cover should not give you any trouble. The bolts lie in all four corners.
There is a risk that the airbags might inflate while removing the seat. Disconnecting the battery should take care of the problem. It is best to remove the seat after dealing with the airbags, just to be on the safe side.
A seat could get you over $80. For the time you put into it, the value is totally worth it. The price only depends on the condition of the seats. So if your seat is in pristine condition it will fetch more than $120. On the other hand, it might be worthless if it is not in decent condition.
Where Can I Sell Car Parts For Cash Near Me – Everything Else
Now that the most valuable parts are removed from the car, you will be left with a pile of scrap. Some parts of the body can be sold if they aren't damaged. This includes the lights, windshield and windows, suspension components, and other body parts.
They won't fetch a hefty sum, but there are people who will buy them. Therefore, they are sellable. Even if you salvaged to the best of your capabilities, you would be left with some parts. Which includes suspension parts, chassis, plastic, and electrical wirings. These aren't worth anything.
These have almost zero market value. Now that you know what parts can be extracted and the value of them, we can move forward to the next question. Where can I sell car parts for cash near me?
How To Sell Used Car Parts?
There are many places that you can sell used car parts. But the platforms that will give you the best prices and be worth all the trouble you went through, are online. There are a ton of e-commerce websites that allow you to sell your used car parts. Here are your best options.
eBay
eBay is one of the biggest e-commerce platforms in the world. And it has allocated a special place for auto parts. Try to sell your salvaged parts on eBay Motors. Listing on eBay is not that complicated so anyone can get to it easily.
There are about 90 million active auto parts listings, and three parts or accessories are sold each second. Thus there is a lot of potential for selling via eBay. Try to make sure to get a lot of photos from different angles. And add an honest description of your product. This will make you trustworthy and increase your chances of a sale.
The problem with selling on eBay is shipping. If you offer free shipping and pay for the shipping yourself, you won't be able to get much of a profit. Items like the engine or body parts are big and heavy. And shipping for these items will cause a hefty sum in the shipping department.
Try to choose the cheapest shipping option and add it as a shipping cost in the listing. That way the buyer will pay for the shipping. This will leave you enough profits from your venture.
The advantage of using eBay is the massive audience you could reach. Millions of potential customers will come across your listing. And if your price is fair, they would buy it off you immediately.
CraigsList
Selling auto parts on Craigslist may be an efficient way to make money. Especially if you are selling to a local. That way you would not have to worry about shipping costs.
When you sell auto parts on Craigslist, you must demonstrate honesty about the auto parts you are selling and include photographs of your auto parts in posts to attract the largest possible number of potential buyers.
There are many more e-commerce websites that are ideal for selling auto parts. Which one should you choose to sell your parts to? Try all of them. Add listings on as many websites as possible. That way will be increasing your chances of attracting a buyer.
Junkyard Or Salvage Yard
There should be at least a few local junkyards and salvage yards around your area. Not everyone will be willing to buy car parts. But if you find one you can sell all your parts at that place.
If you do sell to a junkyard or salvage yard, you won't be able to get high enough prices. The prices that they offer will be underwhelming. You might get more than the amount that you would get by selling your car as a whole. But all the effort and time you invested into parting out your car would be worthless.
You can find plenty of junkyards near you by searching on Google, Yellow Pages, Yelp, or another directory.
Selling To A Local Mechanic
Selling to a local mechanic is another option in front of you. But again it will not be the best option, money-wise.
You might not have to worry about shipping and save you the stress of selling parts individually, but again, not worth it. Yes, you can get the selling done easily, but the parting out process would not be credited enough.
The process that you sweated to get done is the bread and butter of mechanics. They would get those done in minutes. So they won't credit your work to the effort you put into it. Also, they need to leave some meat on the bone for themselves.
All things said the best option for selling auto parts comes down to e-commerce websites. There are tons of websites out there. Try to get a listing on as many of them as possible.
Find the least costly option for shipping. And have a fair price for your listing. That way, you would be able to sell your stuff in a heartbeat.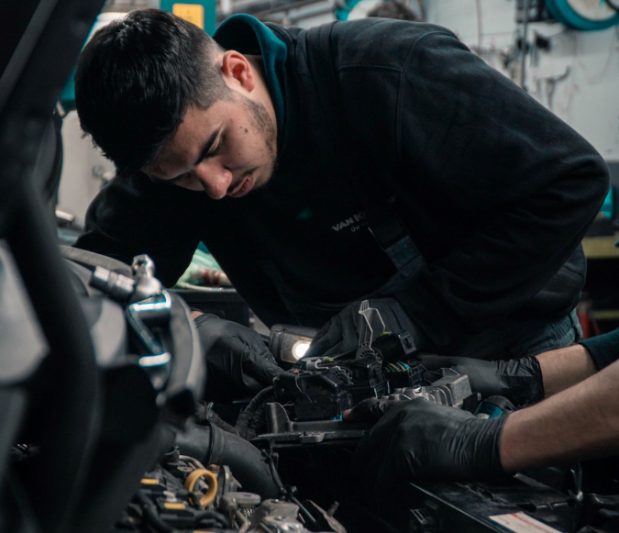 After spending all that time and effort on parting your car out, don't blow your profits on the sale. Be willing to spend the same amount of time for the sale, if not more. And make sure your hard work is rewarded.
Facts: 6 Places to Sell Car Parts for Cash
Peddle is a car buying platform that buys used, damaged, or junk cars nationwide and offers a free towing service within 48 hours of accepting the offer.
Wheelzy is a car-buying platform that offers instant cash offers, free towing, and instant payment via cash or check.
CarBrain is a US-based nationwide dealer that buys cars in over seven conditions and repurposes them for parts. They offer a three-stage process to sell your car parts for cash.
CashforCars is an online platform that provides an instant cash offer within 60 seconds of filling out a questionnaire. They buy your car no matter the condition and provide free towing services.
DamagedCars is an online platform that buys cars in any condition and pays you within 24 to 48 hours. They offer a free towing service, higher pay than any other local junkyard, and an instant offer within 90 seconds.
SellMax is a car buying platform that buys cars in any condition and pays you the same day. They offer an easy process and better deals than junkyards.
Junk and scrap yards are an alternative way to sell car parts in your local area, and Salvage-part.com can help you find the nearest one. However, the price of car parts depends on several factors, such as the year of manufacture and the model.
Selling car parts for cash by tearing down your car is an excellent way to make money, but it requires mechanical knowledge, a garage, and professional tools.
The car parts that sell easily include seats, engines, airbags, and transmissions, while parts such as plastic reservoirs, suspension parts, and vehicle chassis may take more time to sell.
Most car platforms, such as Wheelzy, Peddle, Carvana, and DamagedCar, offer towing services despite the car's location.
Conclusion
Parting out a car is a big decision to make. If it is in working condition, or if there is hope to get it back in working condition, that option should be considered. A working car can often fetch more than stripped parts. But if you have to spend more than the car is worth, it makes no sense. That is when parting out a car is a valid option.
Selling your car for parts has the potential to bring in more money than selling it as a whole. But whether it is worth it depends on you. For example, if you cannot separate the engine yourself, you would have to pay someone to do it. And he could charge up to $500 for it. Then you could be selling your engine at a loss. Instead, you could sell your dying car to a junkyard and maybe get up to $1000 and save a lot of hassle.
Similarly, if you do not have the storage to store the removed parts, or have the necessary equipment to remove them, in that case, selling your car to a junkyard or a salvage yard is better. To the typical consumer, this tends to be the more sensible option.
On the other hand, if you are skilled in the field and you want to get into a new hobby, or would like to spend your spare time on something useful this could be a fun project for you.
Approved Tools
These tools have been tried and tested by our team, they are ideal for fixing your car at home.
AI Car Expert Thinking 

.

.

.