The rumbling engines of the past are making way for the hum of the future: electric vehicles (EVs). This seismic shift in the auto industry isn't just a technological trend – it's fast becoming the preference for families. Electric cars blend sustainability, economy, and modern convenience, offering a safe and comfortable ride for eco-conscious families.
Let's navigate this growing landscape together, highlighting the best electric cars for families and how EV salary sacrifice can unlock savings to make affording an electric car easier than ever.
The Family Shift to Electric Cars
The past decade has seen a sharp turn in the road, leading families towards the electric route. Driving this shift is a growing environmental consciousness, financial foresight, and a fascination for the future. Today's families are increasingly concerned about their carbon footprint. Choosing an electric vehicle is a proactive step towards reducing greenhouse gas emissions and making a positive environmental impact.
But while families may be convinced of the environmental credentials of EVs, the affordability and family-friendly nature of going electric hold many back. While the initial investment can be higher, the long-term savings on fuel and maintenance are substantial. Indeed, as electric vehicles bypass the need for petrol or diesel and have fewer moving parts, families can save considerably over the vehicle's lifetime.
Then comes the appeal of being part of the future – a world of silent engines, zero tailpipe emissions, and cutting-edge in-car technology providing an incredibly safe and smooth ride. These attributes, combined with the assurance of equivalent performance and comfort levels as traditional cars, make the proposition hard to resist for forward-thinking families.
Best Electric Cars for Families
Selecting the ideal family car from the numerous electric vehicles available can be daunting. Some models stand out for their family-friendly attributes. Here are our top picks.
Kia EV6
The EV6 impresses with its design, well-designed interior, generous passenger space, and two boots for extra storage. It boasts easy-to-access shortcut buttons, steering wheel-mounted driver mode and driver assistance buttons, prioritising convenience. Combined with a robust range of up to 300 miles and rapid charging capability, it's an ideal choice for families on the go.
Audi Q4 e-tron
The Audi Q4 e-tron pairs luxury and practicality without compromising on technology. Its ample rear legroom with a flat floor and a good-sized 520-litre boot make it a spacious choice. Plus, with impressive driver-assistance systems and an intuitive infotainment setup, every journey is smooth and enjoyable.
BMW i4 eDrive40 Sport
The BMW i4 offers an enticing mix of luxury, performance, and practicality. Its spacious cabin features comfortable seats, a top-class interior, and a substantial 470-litre boot accessed through a practical large hatchback. Paired with BMW's signature driving dynamics and a generous range, it's a luxury electric vehicle that caters to family needs.
Of course, this is a concise overview of family-friendly options available, and many incredible cars will suit every budget, lifestyle, and family size. In general, looking for boot space and passenger comfort is a fantastic start, followed by ensuring the range and performance suit your lifestyle.
But what about the cost? It's no secret that electric cars are pricey – so let's dive into how you can make the transition affordable. Introducing EV salary sacrifice, your best find of 2023.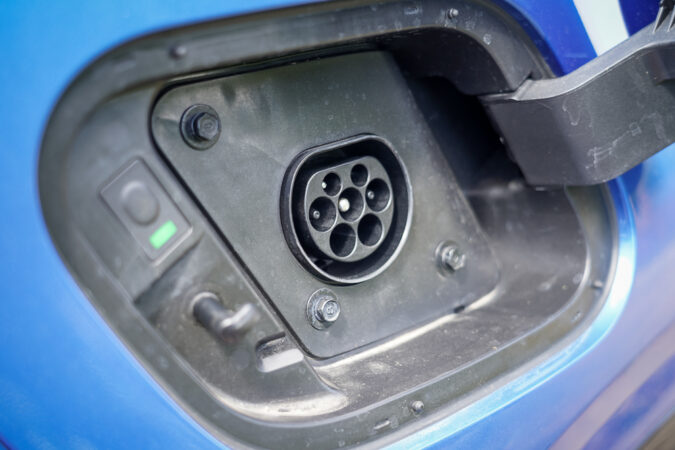 Making Electric Cars Affordable with EV Salary Sacrifice
While electric vehicles offer substantial long-term savings, the initial purchase cost can be a hurdle for many families. Luckily, there are many options available to reduce this financial load – and, with EV salary sacrifice, you could save up to 60% on your monthly lease.
Like the popular bike-to-work scheme, EV salary sacrifice is an employee benefit that helps teams save considerably on their new car. Employees dedicate a portion of their pre-tax salary to leasing an electric vehicle each month. Because this results in a small reduction in your take-home salary, drivers pay less income tax and National Insurance contributions, making the scheme financially advantageous.
These savings are boosted by the incredibly low Benefit in Kind (BiK) rate on electric cars. A BiK rate is a form of tax that employees pay on non-financial compensation. And for electric vehicles, employees pay just 2% on their new EV, compared to a minimum of 20% on a comparative petrol or diesel vehicle.
This method is not just a smart way to finance your family's switch to electric but also contributes to a larger cause – reducing carbon emissions and promoting sustainable mobility.
Benefits of EV Salary Sacrifice
While the immediate financial savings are attractive, EV Salary Sacrifice schemes offer a plethora of benefits that extend beyond your wallet. Here are some key advantages:
Reduced Carbon Footprint: By choosing an electric vehicle, you're actively reducing your family's carbon footprint and contributing to a more sustainable future.
No Upfront Costs: The scheme eliminates the need for a substantial upfront payment, making the switch to electric more accessible for many families.
Everything included: Most schemes often include maintenance and servicing within the lease cost, reducing hassle.
Flexibility: At the end of the lease period, you can choose to switch to a newer model, keeping your family's driving experience fresh and up to date.
Conclusion
The journey to choosing the right family car has always been about balancing practicality, comfort, and affordability. With the rise of electric vehicles, this equation now includes a new element – sustainability.
Choosing an electric car is no longer just a futuristic aspiration. With options like the Kia EV6, Audi Q4 e-tron, and BMW i4 eDrive40 Sport offering remarkable family-friendly features and EV salary sacrifice schemes making these choices more financially accessible, it's clear that the road ahead is electric.
So, buckle up and enjoy the journey towards a greener lifestyle. After all, we're not just driving families: we're driving the future.