Oh, how times have changed. I remember back in the day, not too long ago, when I mocked Kia (and Hyundai) cars endlessly. They were ugly, cheaply made, slow, poorly built, and had a rocky reputation for reliability. But fast forward just a few years later, Kia has become the aspirational brand that few of us thought it could be. One does wonder then, who makes Kia, the way we love them today?
Naturally, once you've adored a particular product, you soon start to become emotionally attached to the brand or manufacturer that builds them. In this case, car enthusiasts are known to be suckers and fanboys of certain marques. In recent times, Kia has garnered quite a strong following, even amongst ordinary car buyers. Thus, you'd probably be curious to know more about those who put it together.
Kia (not counting its sister brand and partner, Hyundai), is a sprawling conglomerate. In 2021, they've sold nearly 2.8-million cars worldwide, making them one of the globe's biggest automakers. This then coincides with Kia's attention to detail in regards to performance, luxury, design, build quality, while still providing excellent value. So, here's a guide on who makes Kia, and the people behind them.
Who Is Kia, And Why Do They Matter?
As a prelude to learning about who makes Kia, let's step back in time, and try to understand more about who Kia is. So, how could this once-scrappy company that made spare bicycle components and steel tubing become a major automaker? Kia was formerly known as Kyungsung Precision Industry, which was born in 1944. Some years later, in 1951, they made Korea's first domestically-produced bicycle.
However, they soon changed their name to 'Kia' in 1952, which has certainly been more memorable. Fun fact, "Kia" is a portmanteau of the Korean words "Ki" (起 – meaning 'to arise' or 'arising') and "A" (亞細亞 – meaning 'Asia'). Combined, 'Kia' means 'arising from Asia', or 'to arise from Asia'. But in any case, the Kia that we know and love today then evolved from bicycles to motorcycles in 1957.
First, Honda motorcycles were built under license. And later, in 1962, Kia began making trucks under license by Mazda. Finally, their bread and butter came in 1974, when Kia then manufactured a series of Mazda-branded cars. They began with the Brisa, based on a Mazda platform, until 1981. At the same time, Kia also made rebranded versions of Fiat's 132 and Peugeot's 604, all under license.
A new dictator soon took charge of (South) Korea, which forced Kia to switch back to making trucks. This ban was later lifted, and in 1986, Kia partnered with Ford to make cars once again. Remember that back then, Ford also had some controlling shares in Mazda. Most of these came from their plant in Sohari. This single assembly plant first opened in 1973 and could make up to 2-million cars a year.
How Did Kia Come To The US-Of-A?
Kia's partnership with Ford was essential in their export to the US market. The first to come out of this new duo was the Kia Pride. It derived from Kia's earlier Avella, as well as the Mazda 121. All three of which were sold as the Ford Festiva in North America. Or, as the Ford Aspire in Australasian markets (Australia, New Zealand, and some neighboring territories). This escalated further in 1992.
By now, Kia has its subsidiary in North America, Kia Motors America. They no longer had to wear the Ford badge anymore, as the first Kia-branded cars came to US shores. Kia's excursion started with just 4 dealerships based in Portland, Oregon in 1992. Rather than pursuing an aggressive expansion, Kia's growth in the US and North American markets was gradual. One dealership at a time.
By 1995 though, Kia had more than 100 dealerships in over 30 states. Thanks to popular models like the Sephia sedan and the Sportage SUV, Kia was selling nearly 25,000 cars. Yet, the good times were about to be tested by the time of the Asian Financial Crisis in 1997. Kia had to declare bankruptcy, as its future with Ford was on the verge of ending, too. Hyundai outbid Ford, taking 51% of Kia's shares.
An agreement was signed, forging shared ownership of each other's brands. For example, Hyundai owns a third (roughly 33%) of Kia Motors. Meanwhile, Kia also owned stakes of varying sizes (from a mere 5% to nearly 50% in some cases) in more than 20 different Hyundai subsidiaries. Hyundai and Kia have since been expanding rapidly in the US, Europe, Asia, and its home market, South Korea.
Who Makes Kia, Then… Hyundai?
A common question typically asked by a lot of people when wondering about who makes Kia, is their connection with Hyundai. Are they technically the same automaker, then? Well, not really. While the two are closely interconnected, they are still distinct brands. Only, they have similar goals in mind, as well as similar-ish cars. Think of them as close partners and allies, but not part of the same family.
Building cars is a massive undertaking. The time, money, energy, and resources needed to make even a single car are arduous. Hence, why most automakers have formed alliances these days, as they can share ideas, designs, components, or research with one another. Kia and Hyundai aren't any different, but they're certainly closer than most. Kia and Hyundai have the same shared platform.
Their engineers have also worked together on engines, transmissions, powertrains, and so on. So, you could look at a Hyundai or a Kia car, and most of the components are likely interchangeable, with few tweaks made here and there. This is especially true with more complex parts, such as the engine, as that's essentially the same between either Kia or Hyundai. But, with minor adjustments.
Nevertheless, it would be unfair (and untrue) to suggest that Kia or Hyundai makes the same cars. A notable example would be exterior and interior design. Both brands have their own take on what their cars are to look like. So, while you might see a Kia and Hyundai that share the same platform, engine, price range, and more… The appearances of both, inside and out, would definitely be very unique.
Who Designs And Tests Kia Cars?
But I digress, so let's go back to know more about who makes Kia. But as you do with all cars, you have to design them first. So, who are the people behind the looks of Kia's most recent crop of cars? Well, Kia has no less than 4 different design studios, which also double as research and development facilities. All Kia cars that you see today are sketched in these 4 studios, which can be found in: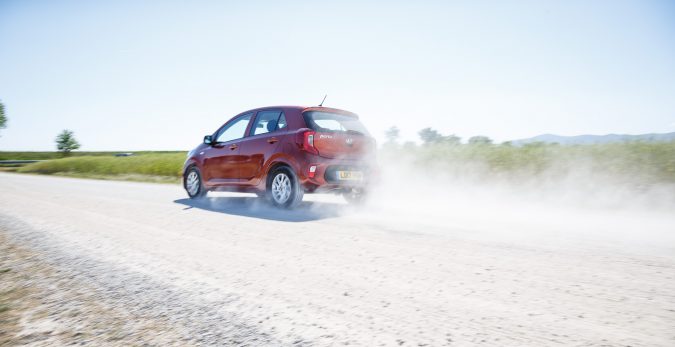 Namyang (Hwaseong, South Korea) – Shared with Hyundai, this is Kia's central design hub. It's a giant structure, taking up more than 35-million square feet, or around 815 acres of land. This is where their entire design process takes place. It includes studies, rough sketches, and prototypes. And, Namyang is also where Kia tests their cars on track, in the wind tunnel for aerodynamics, and crash testing.
Irvine, California – A more modestly-sized facility, the Kia Design Centre America is 22 acres large. It has a maze of offices and studios, where up to 8 vehicles can be modeled at once. You can always find the cutting edge of tech being applied here. For instance, a computerized milling machine for making full-size models. Not to mention, virtual reality darkrooms for designing in 3D space.
Frankfurt, Germany – The Kia Design Centre Europe was the successor to Kia's previous studio, also in Germany (Rüsselsheim am Main). The latter was shared with Hyundai. Now, Kia's Frankfurt studio is just around the corner from the vast exhibition space where the annual Frankfurt auto show is held.
Shanghai & Yantai – Kia's facilities in China, two of them, are both shared with Hyundai on occasions. These two primarily serve for studies, early designs, as well as research and development.
Who Makes Kia, And Where?
Finally, we're going to take a look at who makes Kia, and more specifically, when it comes to building and manufacturing their cars. Of course, getting the obvious out of the way, Kia is the one who makes Kia cars. They accomplish this through 11 manufacturing and assembly plants, in more than 8 countries. Each one can build cars for domestic markets, or alternatively, produce cars for export.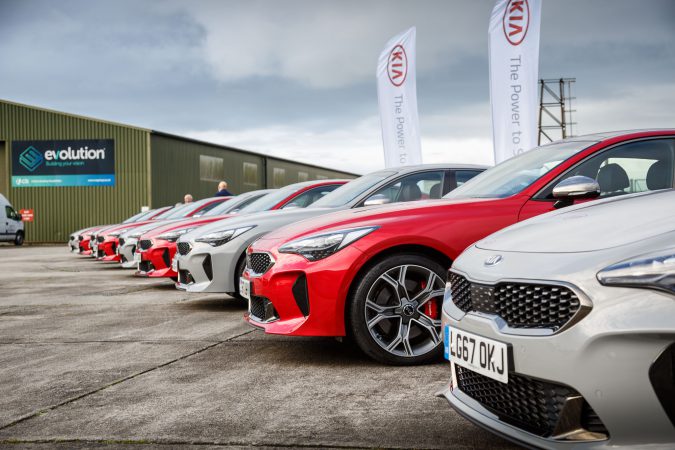 Most Kia cars are built in its backyard, South Korea. Nonetheless, the company also has a network of factories in the United States, China, Vietnam, Slovakia, Mexico, India, and Pakistan. As with all other automakers, each factory (in every country) specializes in building distinct models. In other words, Kia cars sold in US dealerships are mainly made in the USA, though others are imported from elsewhere.
In addition, some of those factories also make region-specific models that can only be found in those countries. So then, let's take a look at who makes Kia cars, and where they're based…
1. Autoland Gwangmyeong (Soha-dong, Gyeonggi Province, South Korea)
Annual Output – Roughly 340,000+ vehicles
Acreage – 5,370,200 square feet
Founded In – 1973
Models Made Here – Carnival (formerly the Sedona), Rio, Stonic, Stinger, and K900 (otherwise known as the K9 or Quoris, in other markets)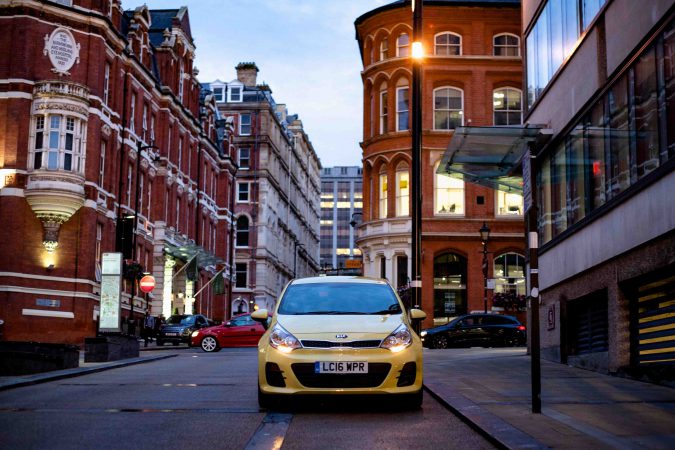 One of Kia's largest manufacturing sites, it was once known as the Sohari plant. As we noted earlier, this was Kia's first 'integrated' car assembly plant, established in 1973. Another noteworthy point is the close proximity between Kia's Autoland Gwangmyeong with South Korea's capital, Seoul.
It's near enough that commute should be pretty easy for those living in Seoul, even as far as those in the downtown metropolitan areas. Historically, Gwangmyeong (once Sohari) is significant in Kia's long history. This is where most of their first cars, engines, and components were built.
The initial exports of Kia's earlier models (such as the Brisa) were shipped from their Gwangmyeong plant. When Kia was forced to stop making cars, Sohari instead hosted truck production. When they were finally allowed to resume, rebranded Ford, Mazda, Fiat, and Peugeot cars all came from Sohari.
2. Autoland Hwasung (Woojeong-myeon, Gyeonggi Province, South Korea)
Annual Output – Roughly 560,000+ vehicles
Acreage – 34,440,600 square feet
Founded In – 1991
Models Made Here – Optima (aka the K5), Cadenza (aka the K7), K5 (otherwise known as the Cerato or Forte in other markets), Sorento, Mohave (or also known as the Borrego), and Niro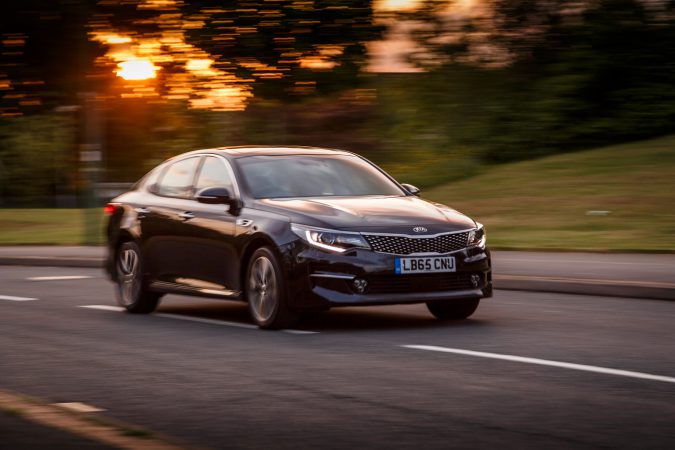 Depending on who you ask, it's sometimes spelled as "Hwaseong". One of Kia's largest manufacturing plants in the world, the Hwasung factory broke ground in 1991. Just 10 years later, in 2001, this lone plant had already cumulatively built over 3-million cars.
Besides that, it also features test tracks for dynamic and on-road testing of Kia's models. There's a high-speed oval, which makes up a core part of the Hwasung plant's proving grounds. In addition, you'll find 12 varying test tracks, covering up to 8.7 miles in total, with 32 unique road surfaces.
3. Autoland Gwangju (Gwangju, South Korea)
Annual Output – Roughly 600,000+ vehicles
Acreage – 11,003,340 square feet
Founded In – 1999 (taking over from Asia Motors)
Models Made Here – Soul, Seltos, Carens (aka the Rondo), Sportage, Bongo (also know as the K-series of light commercial trucks), and other Kia-branded buses and military vehicles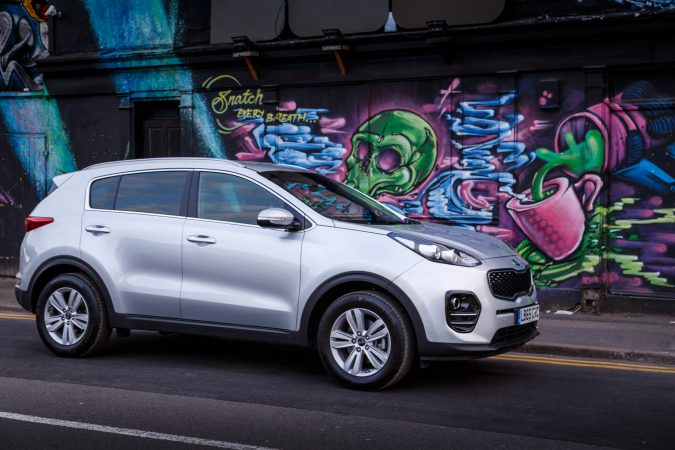 The Gwangju plant is by Kia's most productive in South Korea, by far. It was formerly owned by Asia Motors, another South Korean car brand. Unfortunately for them, Asia Motors closed down in 1999, before later becoming a subsidiary of Kia. They even have a similar logo as Kia.
Kia later moved in and ramped up production for a wide variety of vehicles. Most prominently, Kia makes a large portion of their non-passenger vehicles here. This includes the popular K-series trucks, which are very popular in South Korea. Plus, this is where Kia's military vehicles are made.
4. Seosan Plant (Seosan, South Chungcheong Province, South Korea)
Annual Output – Roughly 230,000+ vehicles
Acreage – Unknown
Founded In – 2004
Models Made Here – Picanto (also known as the Morning in other markets), and Ray (a new electric crossover-SUV)
In stark contrast, Seosan is Kia's smallest factory in South Korea. Predominantly, it was opened as a joint partnership between Kia, and Donghee. The latter is a manufacturer of automotive components. They include chassis, gas tanks, pedals, sunroofs, axles, and body panels.
5. Yancheng Plant (Yancheng, Jiangsu Province, China)
Annual Output – Roughly 890,000+ vehicles
Acreage – 3,900,000 square feet
Founded In – 2007
Models Made Here – K2, K3, K4, K5 (also known as the Cerato or Forte in select markets), Soul, and Sportage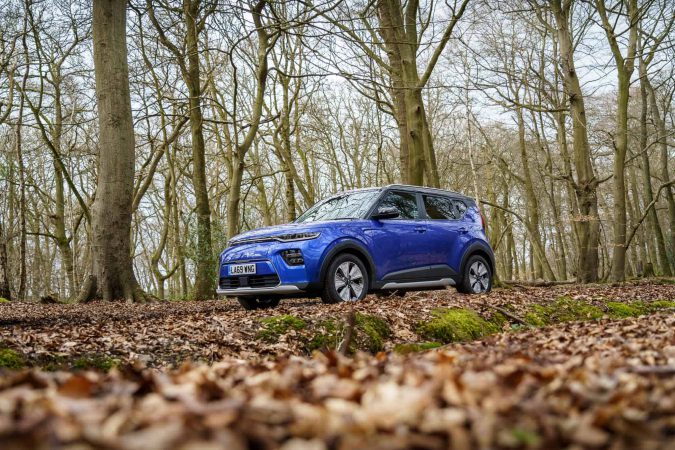 Yancheng became Kia's second manufacturing plant in China, although currently their only one. It was part of a joint venture between Kia, and Chinese automaker, Dongfeng Automotive Group. This partnership stretched back to 2002, officially called the Dongfeng Yueda Kia (DYK) venture.
Kia's Yancheng plant has the highest output of any one factory so far, even compared to its Korean-based sites. Their new and state-of-the-art Yancheng plant broke ground just over 2 miles away from DYK's existing factory at the time. Initially, it was only planned to make just 300,000 vehicles.
6. Anantapur Plant (Anantapur District, Andhra Pradesh, India)
Annual Output – Roughly 300,000+ vehicles
Acreage – 23,348,160 square feet
Founded In – 2018
Models Made Here – Seltos, and Carnival (it used to be called the Cadenza)
The Anantapur plant is a fairly new expansion for Kia, as part of their plans to further grow within the Indian market. It's a gargantuan facility, as large as 536 acres. Inside, you'll find dedicated stations for stamping body panels, welding them together, as well as painting and assembly lines.
Kia's suppliers also have offices and headquarters nearby, in the city of Amaravathi. Mostly, the Kia models made here, just two of them, will be specifically sold in the domestic market. That's except the Seltos, which Kia India occasionally exports to other, emerging markets.
7. Kia Lucky Motors (Karachi, Pakistan)
Annual Output – Unknown
Acreage – Unknown
Founded In – Unknown
Models Made Here – Picanto, Sportage, Sorento, Grand Carnival, Stonic, and Frontier
Now that's an interesting name, for sure. Kia Lucky Motors is another domestic joint venture between Kia, and Pakistan's Yunus Brothers Group. The latter is a large corporation dealing in everything from textiles to household goods, and now, cars. Most Kia models made here are for the Pakistan market.
8. Chu Lai Plant (Chu Lai, Quảng Nam Province, Vietnam)
Annual Output – Unknown
Acreage – 34,412,400 square feet
Founded In – 2001
Models Made Here – Unknown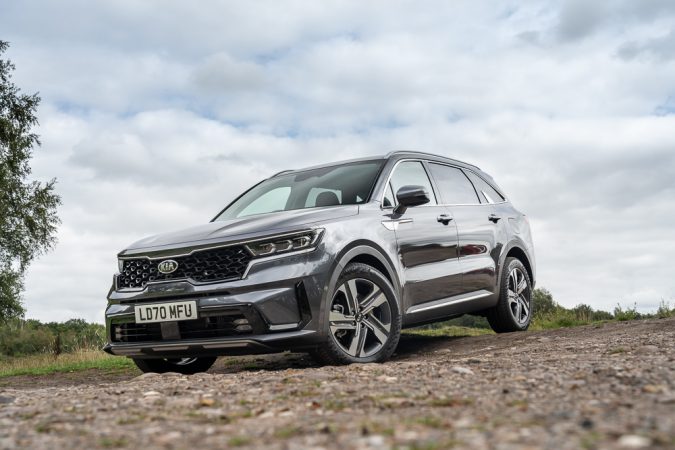 Not much is known about Kia's sole Vietnam-based assembly plant. However, we do know that it was formed as part of a local joint venture between Kia and the Truong Hai Auto Corporation. The latter is considered to be early pioneers of Vietnam's modern-day car industry.
We're also aware that Truong Hai is the first private company to build vehicles in Vietnam. Early on during its founding in 1997, it very quickly became the first Vietnamese automaker to build more than 5,000 cars a year. Their partnership with Kia has no doubt raised that figure substantially.
The original Chu Lai Plant was further expanded in 2003, adding another 38 hectares (4,090,286 square feet) to its total size. In 2007, Truong Hai was renamed to become the Truong Hai Automobile Joint Stock Company, or 'Thaco'. Since then, all cars built in Chu Lai are sold as 'Thaco-Kia'.
9. Žilina Plant (Žilina, Slovakia)
Annual Output – Roughly 350,000+ vehicles
Acreage – Unknown
Founded In – 2007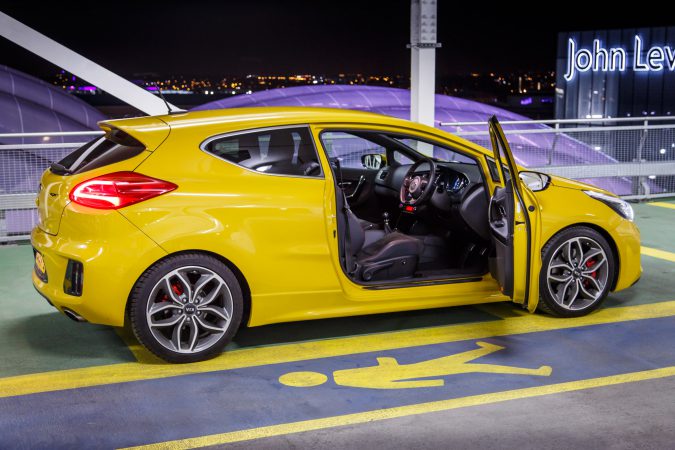 Kia's onslaught to dominate Europe began when they unveiled plans to build its first manufacturing plant on European soil. Specifically, in Slovakia, to the northeast of its capital. It was an expensive investment, costing Kia over a 1-billion euros, or around $1.1-billion.
Most of the Kia vehicles built here have been purpose-built to suit the needs of the European market. Additionally, Kia's Slovakian plant is distinct for its ability to manufacture up to 8 distinct models, all at once. It's one of the few car factories in the world that can manage this.
10. Monterrey Plant, KMMX (Monterrey, Nuevo León, Mexico)
Annual Output – Roughly 300,000+ vehicles
Acreage – Unknown
Founded In – 2016
Models Made Here – Forte (3rd-generation), Rio (4th-generation), and also for the Hyundai Accent (5th-generation, destined for the North American market)
Here's another recent addition to Kia's global production hub. Their Monterrey plant is located within the Pesquería municipality. Kia had spent over $1-billion on this factory, with most of its cars heading to South and North American markets. Notably, the Forte and Rio models here in the US.
11. Georgia Plant, KMMG (West Point, Georgia, USA)
Annual Output – Roughly 360,000+ vehicles
Acreage – 2,200,000 square feet
Founded In – 2006
Models Made Here – Sorento (4th-generation and earlier), Optima (5th-generation and earlier), and Telluride (1st-generation)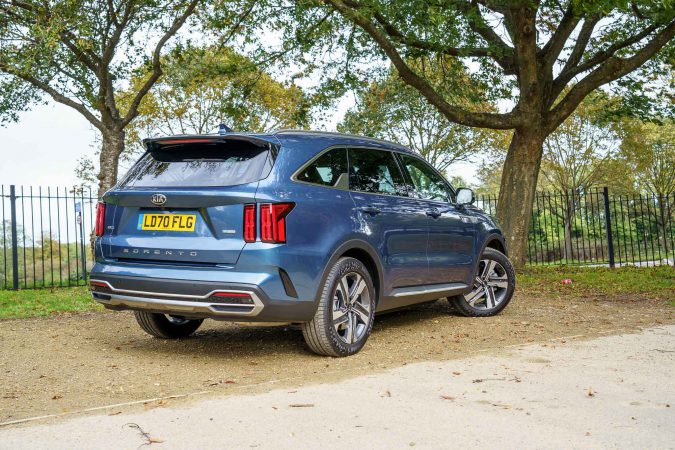 For 15 years, Kia saw consecutive increases in its market share in the US automotive market. Later, they finally broke ground on their first US factory, back in 2006. Thus, the Kia Motors Manufacturing Georgia, or KMMG, was established in West Point. Specifically, it's located near the I-85.
Most of the cars built here will be sold domestically, within the US or Canada. Hence, why models like the Telluride, which was designed to appeal to the American car buyer, are made there. Still, some cars do make it over to international markets.
It's a highly integrated production facility. There are wings dedicated to stamping body panels, welding it all together, painting, as well as assembly. On top of that, Kia's Georgia plant has its own gearbox and engine shops. Moreover, there are areas solely for putting together modules and electronics.
Walk around, and you'll find a 2-mile test track, for real-world testing of their cars. And, it's a pretty clever factory too, with more than half a mile's worth of height-adjustable conveyors. Currently, Kia's Georgia plant employs more than 14,000 people.
Kia Brand: Facts and History
Kia was founded in 1944 in South Korea as a manufacturer of steel tubing and bicycle parts.
The company adopted the name Kia in 1952 and started producing motorcycles.
In 1962, Kia produced its first commercial vehicle.
In 1973, Kia started manufacturing vehicles for the Korean market in the Yeongdeungpo-gu district of Seoul, South Korea.
Kia entered the United States market in 1992, resulting in 30 Kia dealerships in the USA.
Kia models and parts currently come from three manufacturing locations: the headquarters in Seoul, South Korea; the United States manufacturing plant in West Point, Georgia; and another manufacturing plant in Zilina, Slovakia.
Kia is now a global car manufacturer with a presence in many countries worldwide.
Kia offers a range of vehicles, including sedans, SUVs, and electric vehicles.
Kia has won numerous awards for design, quality, and safety.
Kia is committed to sustainability and reducing its environmental impact through initiatives such as eco-friendly production methods and developing more electric and hybrid vehicles.
Final Thoughts, And How To Know Who Makes Your Kia
If you're especially curious about where your particular Kia-branded car was built, you could always refer to the VIN. This is a neat way to ascertain as to how you can know right away who makes Kia. You can usually find your VIN by looking at your car's title, registration, or service records. Or, try to look around the car in question.
Usually, you can find the 'vehicle identification number' in these locations:
Near the bottom of the windshield, by the driver's side.
Around the door latch, on the driver's side doorjamb (it's sometimes placed on the passenger's side).
On the side of the rear doors, either driver's or passenger's side.
On the trunk lid of your car.
Under the hood, near the hydraulic struts by the passenger's side, or the rear firewall.
Underneath the steering column.
Once you've found your VIN, you can refer to our guide on VIN etching. Here, you can learn as to what part of the VIN inscribes the name of the manufacturing plant that built your Kia. In some cases, as is detailed in our guide on how to find license plate numbers, you could just use your registration plates, instead. In both cases, you can input them into a VIN decoder tool online (or among the best free VIN decoder) to see who makes Kia.
The VIN contains bountiful information about every car. From here, you could learn about who makes Kia, and whether or not your Kia is built in the USA. Or, perhaps in one of the many factories that are churning our Kia cars by the minute. In all, Kia makes some of the best cars on the market today. You should be especially proud to know that, just maybe, your Kia was built right in your backyard!