Whether you're an investor mapping out your plans for the next few months and you're thinking about putting money into the auto sector, or you're simply a consumer who wants to buy a new car, you probably realize there's a lot going on in this market.
Auto companies are heavily influenced by the global political climate. There has been significant unrest around the world in recent years, and those factors have impacted the automobile industry.
One of the most recent examples is the Russian-Ukraine conflict, which is impacting not only the accessibility of Russian oil and gas but both countries are major parts of producing car parts. Due to the conflict, the production of automobiles has slowed. In some places, it's come to a complete stop.
It's estimated that this conflict will decrease the production of new cars and trucks by millions.
This is just one of many factors converging to make cars incredibly expensive right now, and more about what's going on is discussed below.
Rising Monthly Payments
Before getting into the individual factors making both new and used cars so expensive right now, it's important to talk about how these things are affecting consumers. An increasing share of car buyers is seeing loan payments of $1,000 or more, with rising interest rates converging with high car prices.
Around 14.3% of consumers who financed a new car or truck in the third quarter of the year committed to payments that were at $1,000 a month or above. For electric vehicle buyers, it goes up to 26%, and it's 24% for hybrids.
The interest rate for loans on new cars has gone up to 5.7%, up from 4.3% a year ago. The Federal Reserve is anticipated to keep raising rates as part of a plan to combat inflation, so there's a high probability that the rates on car loans will go up even higher.
The average price paid for a new vehicle in the third quarter was nearly $46,000, according to J.D. Power and LMC Automotive.
Compared to the same period in 2021, the price is 10.3% higher.
There have historically been manufacturer sales incentives that bring down the total price of a vehicle, but those are minimal, if not nonexistent, right now.
Global Microchip Shortage
One of the factors that are severely limiting the production of new vehicles is a microchip shortage.
In 2019 before the start of COVID, Americans bought over 17 million vehicles, and that was the fifth year in a row that was the case. By the end of 2022, the projection is that Americans will have bought as few as 13.3 million vehicles. The drop comes even though there's a major demand for new cars.
Just a generation ago, only high-end, expensive vehicles contained microchips. Now, even an affordable and relatively low-tech basic vehicle has a lot of little microprocessors that control everything essentially. A high-end car can contain hundreds of microprocessors.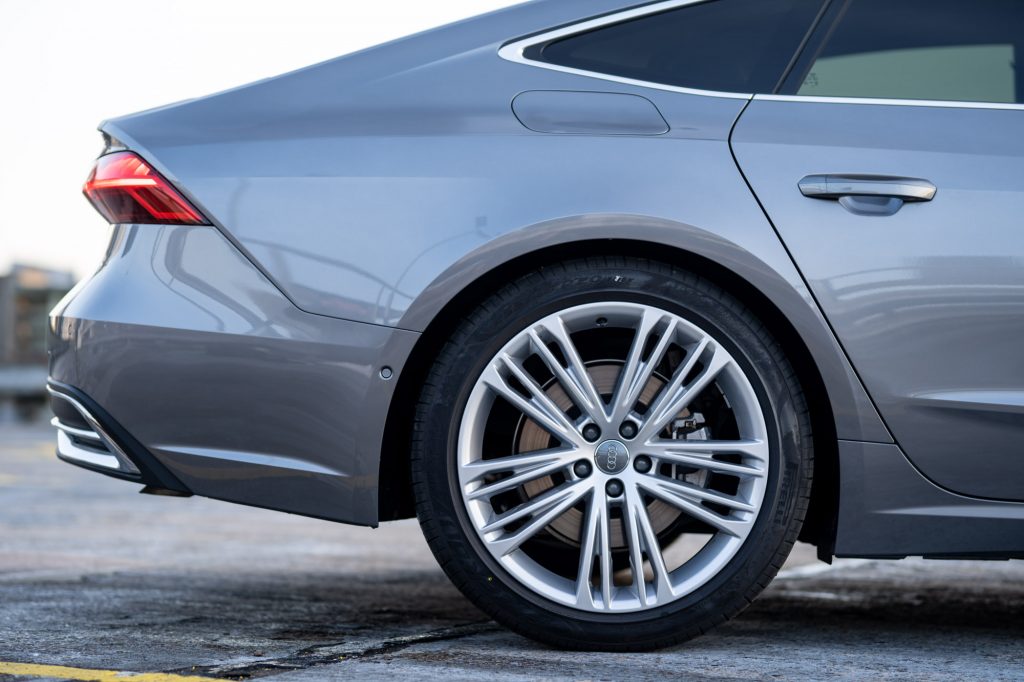 The chip shortage started in the earliest days of the pandemic. There was a major drop in the demand for new vehicles as people were facing imposed travel restrictions and shutdowns. In response, car makers limited their microchip orders because they were anticipating months of slowed production.
Chip factories didn't slow the way that car manufacturing facilities did. Consumers were ordering new electronics to meet the demands of working and learning from home.
Then, as the vaccines became available, there was pent-up demand for new cars. Automakers were trying to then increase their orders for microchips, but the chip factories were already busy trying to meet other demands.
The chip factories still haven't caught up.
Global chip manufacturing is just now starting to show signs of recovery.
Raw Materials
The cost of raw materials for vehicles has been increasing rapidly, and those costs are getting passed to buyers.
A new Bank of America Global Research report found that widespread inflation is contributing to the highest raw material cost per vehicle in the U.S. since 2011. The cost of raw materials has sharply gone up since the middle of 2020. The raw material cost for the average vehicle is up around 87% from a low point in April 2020.
The average vehicle is made up of around 39% steel and 11% aluminum. The increase in the costs of raw materials has been heavily concentrated in the prices of steel.
Supply Chain Issues
One of the most complex in the world, the auto supply chain significantly relies on third-party companies working together delivering the thousands of parts needed for manufacturing processes.
There have been big disruptions in these supply chains since the pandemic.
For example, one challenge is the lack of visibility. Inventories are also overstocked, and there are ongoing quality control issues. This is all in addition to the impact of COVID-19. Nearly 52% of auto industry respondents in a survey during the pandemic said supply chain disruptions were very significant. Among six industries, this was the highest percentage.
What About Used Cars?
Many of the same factors affecting new cars are at least indirectly impacting used cars. Used cars are at record-high prices right now too. This is because, first, the expense of a new car right now is leading more people to hang onto their cars, so the inventory is lower.
Private sellers and dealerships are looking for inventory, so the demand for used vehicles is outpacing the supply.
The hope is that used car prices will go down sooner than new cars.
New car inventory will have to start to stabilize before the value of used cars can start to go down to more normal levels. This may start to happen in late 2022 and into 2023.
Some experts in the auto industry think there will be a dramatic dip in the prices of used vehicles that will come before new vehicle inventory stabilization. Some have been indicating they see a drop in used car prices of anywhere from 20-30% later this year, providing some relief to buyers who have put off getting a new vehicle.