The Development History Of Sinotruk
China National Heavy Duty Truck Group Co., Ltd. has developed from its predecessor-Jinan Vehicle Manufacturing General Factory, established in 1930, which is the cradle of China heavy vehicle industry. In 1960, Huanghe JN150 8Ton truck marked the beginning of China's heavy truck manufacturing history. On May 4th, President Mao Zedong visited Jinan City and highly appraised the sample vehicle. On November 1st,1966, Chairman Zhude inscribed "Huanghe" for the vehicle in person. At the primary stage of socialism construction, Huanghe heavy duty truck was well-known across the country, greatly contributed to national economic development and defense construction, and became one of the most remarkable achievements of Chinese nation's independent and arduous development. In 1983, under the leadership of President Deng Xiaoping, Austria Steyr Heavy Duty Truck Project was successfully introduced to China, making it the first enterprise comprehensively introducing foreign vehicle manufacturing technology. "Steyr" was so popular that it became the synonym of China heavy duty truck.
Nowadays, Sinotruk mainly engages in research and development, production and wholesales of various heavy vehicles, special vehicles and engine, gearbox, axle assemblies and rest spare parts, with commercial vehicle brands like "Huanghe", "SITRAK", "HOWO" and etc, and it covers all driving types and power in heavy duty truck industry. Sinotruk products has been exported to more than 110 countries and regions, and has constantly taken the lead in heavy vehicle export industry by the proportion of over 50 percent for 16 years. Sinotruk owns 22 outbound KD assembly plants in 14 countries and regions, almost 300 all-level distributors and around 500 spare parts sites in over 90 countries and regions.
Sticking to its strategy on realizing a world-class commercial vehicle group, Sinotruk has transmitted from technology introduction to independent innovation,and has been increasing its finance to research and development and high-end elites recruitment, enhancing independent innovation capability in order to master key technology and achieve technology self-development and prosperity. Sinotruk has ranked among the first batch of state authorized enterprise technological center, state heavy vehicle supervision and inspection center, equipment for engine, vehicle, parts vibration and testing all reach global advanced standards. A series of vehicles, main assemblies and crucial technologies all reach national advanced standards, making up technology shortages and leading technology advancement throughout the whole industry. Sinotruk is awarded "China Excellent Innovation Enterprise", "China Quality Honesty Enterprise",Second Price in "Commercial Auto-Shift Hybrid System Assembly Key Technology and Industrialization" project. On September 16th, 2020, Sinotruk fully leveraged the most advanced technology to solemnly issue a brand-new "Huanghe" heavy duty truck, whose every property and standard meets the national and global requirements, especially in less than 0.4 wind resistance coefficient, as the lowest among world massive heavy vehicles.
Since 2018, Sinotruk has called on staff at all levels to practice President Xi jinping's instructions on " Intensively Develop Core Business" and further progressed market-oriented state-owned enterprise reform, therefore, creating a uplifting working environment, and steering towards a high quality and high speed development.
Advantages Of Sinotruk
Sinotruk's success derives from its successful strategy on national brand promotion. Dating back to 2005, at the background of economic depression, truck sales went downhill in the whole industry, suppliers were upset and suffered a long dark time. Only Sinotruk calmed itself down to analyze the current situation and held the principle to promote its invisible but valuable brand. Expanding market proportion, improving company image, striving for competition initiative, promoting "Sinotruk" brand were the main strategic conception. History has seen its development. In 2006, Sinotuk championed by over 2000 units export order. In 2010, it achieved 45 billion sales. With an aim to explore international market, Sinotuk has been pursuing to advance technology. In five years, Sinotruk has gained 600 patents. From Huanghe, Steyr, …to HOWO, HOVA, Sinotruk has caused a huge brand effect in the world.
Quality is the fundamental factor to earn the market and the security of company's development. Based on maximum interest business theory, seeking larger domestic and foreign dual markets, Sinotruk has set up an international standard quality guarantee system for itself and its supporting suppliers. Besides, key assembly suppliers all build a TS16949 quality guarantee system. Its vehicle assembly and adjustment is steadily under 480 by AUDIT standard, which is close to the same international products. In 2010, Sinotruk launched a new round of quality project to enable transmission in three aspects. First, to achieve its transition to main focus on improving reliability level of whole vehicles. Second, to achieve its transition to evaluation standard on quality factor. Third, to achieve its transition to project input target. Sinotruk has been making progress in its quality supervision and enhancement, in accelerating its global market expansion and sustainable development. In 2021 Commerce Submit, Sinotruk expressed its position on quality standard, which is " Zero Mile Breakdown Rate≤10PPM, After-sales Breakdown≤1000PPM, A Veto to Serious and Massive Quality Problem". As Sinotruk CEO mentioned, "If one is not responsible for product quality, our guns will point at him".
Sinotruk's "Family Service" is its telling after-sales service. There are more than 130 spare parts distributors and they are regarded as Sinotruk users' family members. Family are not only those who are biologically related to , but also are those who have a deep relationship and feelings with and those who can depend on and trust. Sinotruk treats clients as family members and make them enjoy family-like services. Good services helps to gain good return, which is the belief all Sinotruk staff cleaves to. Parts are the foundation of heavy truck industry, and it is also the necessary factor for maintaining the sustainable development of truck market. Sinotruk part community shoulders huge responsibility. Sinotruk has expressed its determination to the world for future service management and improvement. Clients from all over the world has seen Sinotruk's promise and performance. Professional and diligent staff, complete supply network, incisive technical guidance, high-quality spare parts make all clients feel like home and enjoy the best services.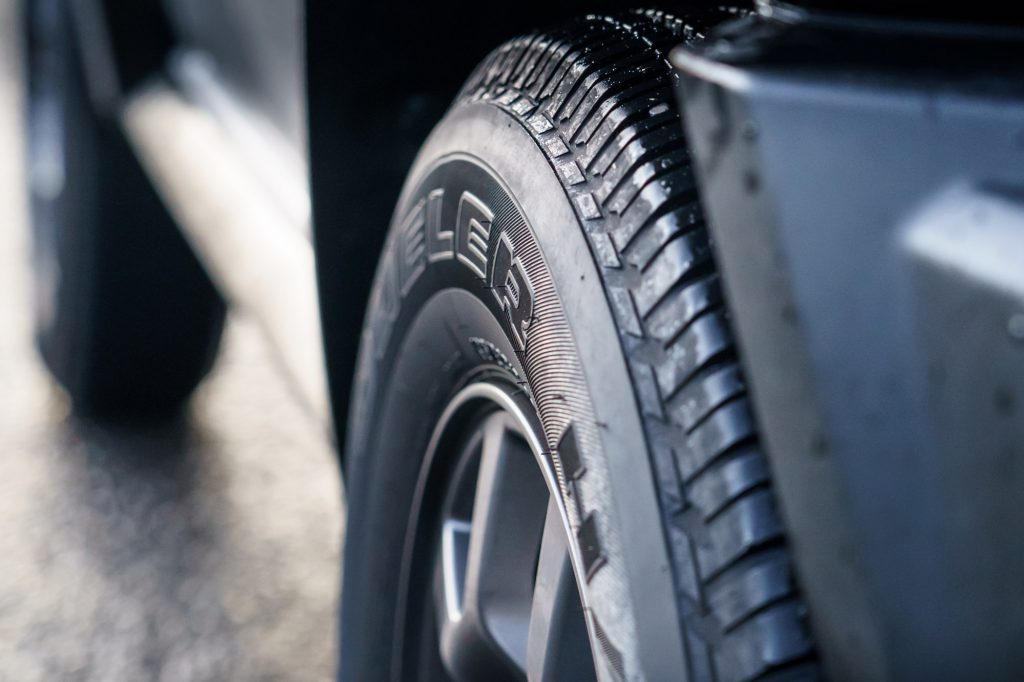 High Quality Truck Spare Parts
Good reputation not only displays booming demand but most importantly manifests the leading advantage of the product. Sinotruk has always focused on technology improvement projects to strengthen development foundation. Over years, a growing number of distributors and users visiting Sinotruk's production base have been extremely impressive on advanced equipment, well-educated and highly motivated staff, strict management, and on modern production line. Powerful overall strength and leading-edge technology earn users' trust on Sinotuk and its products. A vehicle is composed of tens of thousands of spare parts, whether an engine assembly or a dashboard button, every part is indispensable and plays a role in truck's normal operation. Sinotruk attaches great importance to make sure spare parts supply, quality supervision and technology enhancement. Jinan Power Co., Ltd and Hangzhou Engine Co., Ltd are responsible for producing engines, owning thousands of advanced equipment, casting capacity, leading technology and highly independent innovation capability, realizing 30,0000 engines yearly production capacity, and high-level engines like D10, D12 diesel engine, T10, T12 gas engine, MC11, MC13, MC05, MC07 Euro II-V engines and engine power covers 140-560ps. Jinan Qiaoxiang Co.,Ltd is responsible for producing axle, owning thousands of precise technology and instrument, which greatly improves the craftsmanship and production capacity of axle and its key spare parts like axle housing, housing,front shaft, etc. Wold-class single-stage reduction axle, wheelside reduction axles, and 16.5-22.5 inches disc brakes. Jinan Gearbox Group and Datong Gear Co., Ltd are responsible for producing gearboxes and main spare parts. The series of single intermediate shaft transmission with synchronizer, double intermediate shaft transmission, 10, 12, 16-speed manual AMT transmission and other important assemblies constitute the golden power industry chain consisting of engine, pull clutch, transmission and drive axle with world advanced level. Sinotruk also has 3 automatic body stamping lines, 8 cab welding lines, 12 cab painting lines and 9 complete vehicle assembly lines, with equipment reaching international advanced level.
The Overall Strength Of Sinotuck
Sinotuck has always been pursuing research and development and transiting into an intelligence era. Public statistics suggests that Sinotruk invested more than 3 billion RMB in R&D in 2020 and 5 billion RMB in 2021, while it clearly indicates that Sinotruk will continue to increasing R&D investment in the next five years. With leading technology, Sinotruk has achieved comprehensive improvement in intelligence and electrification field, not only upgrading the port automation of Tianjin port with L4-level pure electric unmanned port container heavy truck, but also achieving L2-level automatic driving and reserving L3-level upgrade interface on the newly launched Huanghe heavy truck. Through the huge investment in R&D, Sinotruk has formed a quality and excellence matrix and market layout with the three brands of "Huanghe", "SITRAK" and "HOWO", and continuously upgrades product performance and enhances the comprehensive strength. Among them, the product line of SITRAK was broadened from C series to G series, further improving the segment market plan and focusing on the key market, which achieved breakthrough improvement under the background of the expansion of infrastructure projects and corresponding policy support last year; while the brand of HOWO launched TH7 series tractor, TX, TH7 and other models were also renewed through technical support.
Take year 2021 for example, Sinotruk ranked first in 8 aspects.
1, Sinotruk's market share ranked first in the industry and the share of heavy truck ranked the second.
2, In the next half year, monthly sales continued to remain the first. Sinotruk has achieved the first by its anti-risk ability and anti-fluctuation ability for five consecutive months.
3, Sinotruk ranked the first in export industry and its international market influence gradually increased.
4, Market share of tractor ranked the first.
5, Domestic truck sales is nearly 30,000 units, an increase of 89% year-on-year. SITRAK large single-axle express transport, HOWO TX cold chain transport and HOWO N series of bulk and miscellaneous transport became the star products.
6, Mixer truck maintained the first place in the industry, with 38% of the mixer truck share in 2021, achieved the smooth switch of National V and National VI products, and successfully imported the intelligent pump products, continuing to lead the product innovation in the mixer truck industry.
7, In October, China's first snow wax truck with complete intellectual property rights, the Huanghe X7 hydrogen fuel cell snow wax truck, was delivered to the National Sports Administration.
8, AMT transmission sales ranked the first by nearly 40,000 units, 38% market share.
Tan Xugang, as a technology-oriented entrepreneur, believes in the power of scientific research and innovation, and under his leadership, China National Heavy Duty Truck has continued to increase its R&D investment in recent years, and has incorporated many world-renowned universities and top research institutes into its "think tank". The company's product line has made a great splash in various market segments. Whether it is the German quality SITRAK truck which has set a record of efficient operation of over 2.7 million kilometers, or the high-end Huanghe heavy truck which has set a new limit of low wind resistance for heavy trucks in the world, or the HOWO series products which are the best money maker in the trucking circle, we can't help but sigh with admiration at the scientific and technological strength of China National Heavy Duty Truck products!
Development Prospects
According to Sinotruk's sales data in July 2022, at the background of downhill economy, Sinotruk's  sales exceeded 10,000 units. After being honored double champion in first half of 2022 for heavy truck sales and market share, Sinotruk continues to be the leader, sitting firmly on the first chair. From January to July of 2022, China National Heavy Duty Truck has sold 99,200 heavy trucks, with a market share of 23.31%, making it the only company with sales of over 10,000 units in July. The company continues to lead the industry with a steady pace in the face of adversity.
According to Sinotruk, as the domestic heavy truck market enters the era of stock competition, enterprises must enhance their core competitiveness from multiple dimensions to achieve market leadership. China National Heavy Duty Truck continues to take the lead in scientific and technological innovation to build the core competitiveness of its products, always carries out the core value of "customer satisfaction is our purpose", accurately grasps the market demand, and continuously strengthens the advantages of the whole circle service life of vehicles.
In late July, the 2022 mid-year marketing campaign with the theme of "Gathering Momentum – Creating Win" was held. In late July, the mid-year market seminar of China National Heavy Duty Truck Group with the theme of "Gathering Momentum – Creating Win" was held in Shijiazhuang, Fuyang, Zhengzhou, Taian and other places. Among them, the high-end products equipped with China National Heavy Duty Truck's exclusive T-power made a stunning appearance in Fuyang and Zhengzhou, and the first appearance of China National Heavy Duty Truck's exclusive customized version of WP14T was highly anticipated by the industry. The debut of the new high-horsepower products of Sinotruk will lead China's long-haul mainline tractors into a new era of high-horsepower.