The global car industry sold around 63.8 million vehicles in 2020 and this figure is only expected to grow! Therefore, it is clear that 2021 is the best time to get your foot into the motor industry by owning your own automotive business.
For those who are completely new to the world of entrepreneurship, starting a business from scratch can seem daunting. If you want to own your own automotive business but feel wary about starting from scratch, why not invest in an automotive franchise?
Automotive franchises cover a range of areas within the automotive industry, from car washing to product retailers. Franchises are pre-established businesses or brands that let other businesses sell products or services under their name. Franchising allows keen business owners to start their own business under the guidance of a tried and tested expert company. This article will tell you why now is the perfect time to invest in an automotive franchise.
What Are The Benefits Of Investing In An Automotive Franchise?
Be Your Own Boss
Investing in an automotive franchise allows you to build the business of your dreams, which means that you will become your own boss. Although you will be following guidelines set by the franchisor, you will be in charge of the hours that you work, the staff that you hire and the way in which your business is carried out. You can run things on your own terms and stop worrying about pleasing a boss or manager. Being your own boss will take away much of the stress that comes with working under someone and will allow you to develop your own ideas and aspirations.
Flexible Working
Being your own boss means that you can choose when and how you work. This makes automotive franchising great for anyone with a busy life or other commitments that need attending to. You could fit running your business around looking after kids, completing a qualification or just enjoying your life.
Expert knowledge
The automotive industry is highly competitive, which makes it hard for new, small businesses to attract customers. Car owners want professional advice and will usually turn to reputable brands to receive just that. Investing in an automotive franchise will mean that you can start your automotive business with a good reputation under your belt. The franchise will undoubtedly have pre-existing customers who have been happy with the services delivered by the franchise and who will encourage others to buy the products/services offered by the brand. Your automotive business has more chance of success under a big name.
Support And Guidance
One of the best perks that come with franchising is the high level of guidance and support that your business will receive from experienced professionals. The automotive industry requires extensive knowledge and a franchise will usually have experts on hand to offer you business advice if it is needed. Franchisors will also provide your business with the resources needed for the full training of staff, which will help you to give the best service to your customers. Generally, franchisors will support franchisees through each step of their business, making it far easier to navigate through the industry.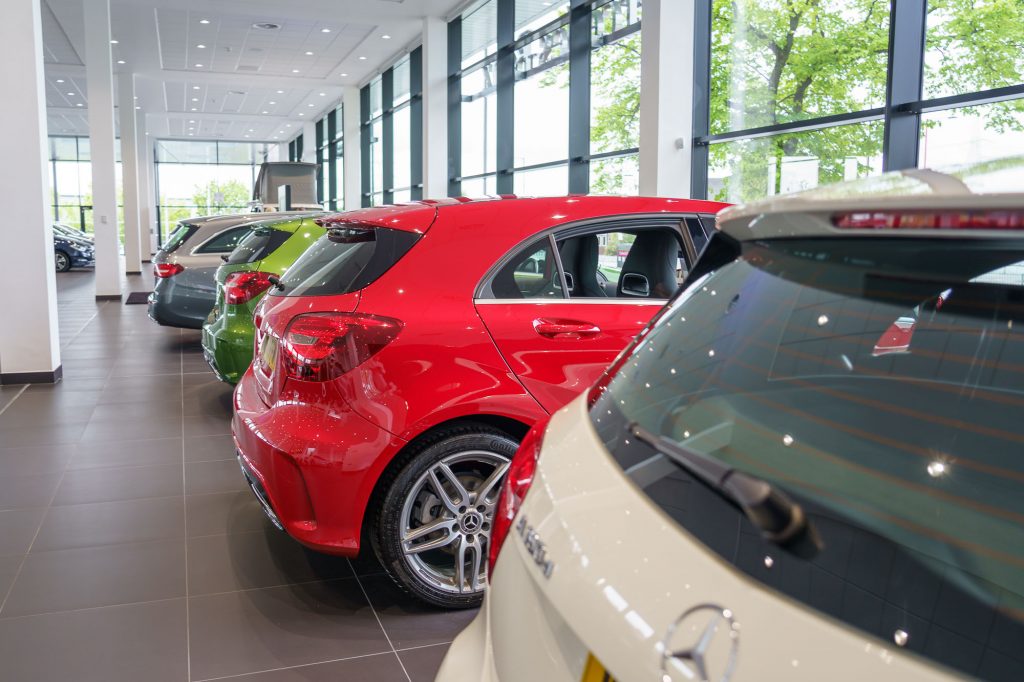 Types Of Automotive Franchise That Are Available
Mobile Repair Franchises
Mobile repair franchises operate from vans, offering customers the convenience of choosing when and where their vehicle can be repaired. As these businesses are mobile, there is usually no need to pay for a building, so the minimum investment costs are often lower.
Windscreen Repair
Windscreen repair franchises do exactly what you think they would. By owning your own windscreen repair franchise, you and your staff will be on hand to fix and repair any damage that vehicles may sustain to their windscreens. Full training is generally provided by the franchisor, however, this is an area of the automotive industry that almost anyone could get into.
Car Valeting
Car valeting involves cleaning, washing and waxing cars to improve their look. Car valeting franchises usually seek franchisees who have some experience in the automotive industry to maintain their high standards of valeting, however, extensive training is always given.
Car Brokers
If you want to invest in an automotive franchise but cleaning and repairing aren't for you, a car broker's business may be the way to go. A car broker is a middle man between a car dealership and a buyer; they use industry knowledge to make offers and pair clients with the best automotive deals. To successfully invest in a car broker franchise, you will need passion, commitment, and a talent for sales.
There are a wide range of automotive franchises for sale out there, many of which are also low cost franchises or can be worked from home! Get your foot on the franchising ladder by discovering your ideal automotive franchise.