Riding a motorcycle is among the most exhilarating experiences one can partake in. But, like anything, it also comes with its fair share of risks. However, too many people underestimate how bad motorcycle accidents can get.
Serious injuries, long-term disabilities, and even fatalities are the realities of a motorcycle accident and are the things that an experienced motorcycle crash attorney deals with regularly. If you happen to be involved in a motorcycle accident that wasn't your fault, seeking legal representation from experienced lawyers may be your best decision. Here are some reasons you need a good lawyer to process your motorcycle accident claim.
Navigating Legal Procedures Can Be Complicated
Often, pursuing compensation for motorcycle accidents involves navigating complex legal procedures that can be challenging for an individual who needs to gain adequate knowledge or expertise in personal injury law. Moreover, specific deadlines and documentation requirements must be met to ensure successful claim resolution.
An experienced motorcycle crash lawyer can help ease this burden by advocating for their client's interests and offering professional guidance. They understand all the components necessary to file a claim successfully and will manage all this work for you while keeping you well-informed.
Lawyers Have Knowledge About Insurance Companies' Tactics
Riding without motorcycle insurance can have serious implications, but even if you do have insurance, there's no guarantee your interests will be protected. Insurance companies aim to profit by minimizing payouts; they're less concerned about their policyholders' well-being or compensation needs. For instance, some insurance adjusters might offer low settlement offers or discourage injured persons from filing claims. Even worse is when insurance companies attempt to get victims' statements under duress before they've had time to speak with an attorney regarding their rights.
Since lawyers regularly work with significant insurance providers during accident cases like yours, they know how these companies operate and will provide top-notch counsel on how best to deal with insurers whose primary goal is reducing payments made during litigation or related proceedings.
Assistance In Evaluating Your Claim's Worthiness
When involved in a personal injury case related to motorcycle accidents, someone could mistakenly believe they should settle when offered small compensation amounts. Though this might be true, victims often aren't aware of how much their claim is worth – especially when long-term medical expenses or loss of income are concerned.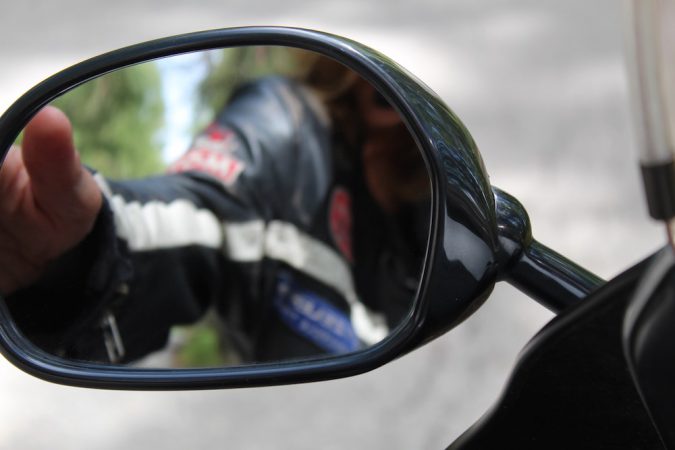 Both short-term and long-term costs for numerous injuries can drastically affect a person's ability to maintain a comfortable standard of living, leading to considerable economic damage that extends well beyond the present day. A motorcycle accident attorney can evaluate your case's full value considering current and future necessary treatment plus lost workdays or earning opportunities in the future.
Experienced Professionals help you make Informed Decisions
Throughout legal proceedings related to a bike accident, you'll need someone on your team who knows what they're discussing regarding motor vehicle laws. Lawyers have studied tort law and understand how it applies to motorcycle accidents uniquely since they've learned everything from past dealings with insurers, as mentioned above.
Furthermore, attorneys handle every bit of interaction with judges, representatives, and agents working for the at-fault insurance carrier, enabling clients time for healing and recovery while knowing they have an expert handling the situation – even under duress so that no mistakes will result later (minus all the additional tension it would take away). They also offer helpful insights that allow hurt parties to navigate the legal process soundly while continually estimating the next steps during negotiations.
Maximizing The Value Of Your Claim
The ultimate goal in hiring personal injury lawyers following a motorcycle accident is maximizing your claim. As already mentioned above, lawyers aim to ensure that their clients get deserved compensation by:
Evaluating and reevaluating claims' value over time
Providing explanations about state laws concerning legal liabilities
Dealing responsibly with insurance carriers
Offering vigorous representation when essential in court
Thus, with experienced counsel, regardless of if you're seeking damages through negotiation or litigation on top of fair treatment throughout everything included therein – seasoned litigators like their team can guide you through each step from start through the finish in pursuit of receiving the settlement award that you're entitled to after inadequate compensation on behalf of an insurance carrier.
Conclusion
Having experienced lawyers for assistance when pursuing compensation following an accident is essential. They will help navigate legal procedures easily and offer invaluable insights that will assist in making sound decisions amid the legal process while ensuring insurers and defendants are treated with optimal results. Successfully winning your case doesn't only depend on skillful negotiating and optimum communication alone; having a great litigator is also crucial – thus, if involved in a motorcycle accident (or any personal injury due to vehicle incidents), seeking counsel immediately from people skilled at fighting for their clients' rights hurt during such events.