It is no longer news that sport utility vehicles (SUVs) have become a major sensation amongst users. Ample passenger sitting capacity, durability, and excellent fuel economy are the three main factors that make users prefer them. You want to know the worst SUV to buy if you want to own one today.
The benefits of SUVs make them easily marketable and have compelled manufacturers to hop on the wild ride and litter the market with so many SUVs from low to high grade. But, what about finding the most reliable SUV around?
Considering the total number of SUVs on the market so far, some have made our blacklist of the worst SUVs to buy in 2023. In this article, we will walk through an exhaustive list of the worst SUV to buy. This is to enable you to make the right choice in your next car purchase.
Brief History Of SUVs
It is important that you understand the history of how SUVs became the preferred vehicle type for families worldwide.
Plato, an early philosopher, noted that necessity is the mother of invention. The 20th century represents the early pioneering days of the automotive industry. People wanted a vehicle that had ample passenger capacity and delivered excellent handling even on rough terrain.
SUVs became the solution to these needs. Early SUV cars were made with 4 doors and described as being able to "carry-all." In 1984, an American brand (Jeep) introduced what is considered the first modern SUV with the launch of the Jeep Cherokee XJ. As time went on, more SUV models were introduced by different brands.
By the early 2000s, they would become one of the most popular automobile models on the planet.
Worst SUV To Buy In 2023
Buying an SUV is fun and cost-effective until you purchase one with an infamous reputation. Making this mistake will cost you a lot of money in repairs and maintenance. As a result, we've decided to help filter out the noise by providing an in-depth analysis of the worst SUVs on the market.
Some SUVs have made this list because of negative reviews from users worldwide. We will list them and help you understand why you should avoid them. This list is not arranged in chronological order.
Worst SUV To Buy – #1. Subaru Ascent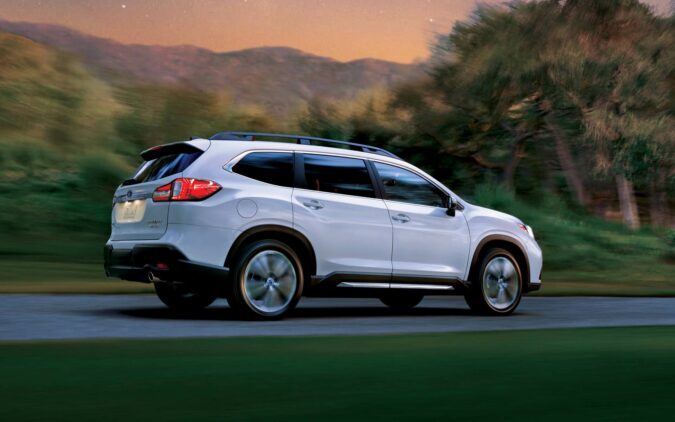 The first Subaru Ascent was made in 2018. It has three rows of seating and can seat eight people. Its 2023 version features a fuel economy of about 26–20 miles per gallon (highway–city). The Subaru Ascent is capable of towing 5,000 lbs. Based on various opinions by thousands of users, the Subaru Ascent is a mixed bag of good and bad.
Pros Of The Subaru Ascent
Inasmuch as this SUV has made our "blacklist," we would love to show you the positive aspects of this vehicle. This is because every vehicle usually has its advantages as well as disadvantages.
1. Simple Design
The Subaru Ascent is made with a simple yet convenient design. It features large windows and thin roof pillars for better visibility.
2. Large Sitting Capacity
The Subaru Ascent can seat 8 people. Hence, it is ideal for family journeys and road trips (make sure you also account for how to calculate gas for a trip). Leg spacing ranges from 32 to 38 inches for various rows. This is quite spacious by normal standards. It features WiFi, a radio, a capacitive touch screen, and a navigation system.
3. High-Displacement Engine
The 2022 Subaru Ascent is fitted with a reputable 2.4-liter turbocharged engine. This engine is capable of producing about 260 horsepower and 277 pound-feet of torque. This power output makes the Ascent accelerate briskly even when fully loaded.
At the very least, and for those who are curious, this particular engine isn't straddled with as many issues as the Subaru 2.5 engine. For more context, do check out our guide on the numerous Subaru engine problems over the years, such as Subaru head gasket problems and the high cost of a replacement Subaru head gasket.
Now, this and many more are the advantages of owning a Subaru Ascent. Are you wondering why this SUV has made our list of the worst SUVs to buy? Stick with us as we expose more reasons why you should avoid this SUV.
Cons Of The Subaru Ascent
Many drive tests and reviews of the Subaru Ascent have proven that this is one of the worst SUVs to buy in the SUV market presently.
1. Bad Fuel Economy
When people buy a car these days, they usually choose one that gets good gas mileage. If you are looking for an SUV with excellent fuel economy, the Subaru Ascent is not for you. With a meager 21 miles per gallon (mpg) in cities and 27 mpg on the highway, the Subaru Ascent falls short in fuel economy.
When compared to other models, its lineartronic transmission has a major negative effect on its fuel economy. Plus, as we'll uncover later, Subaru models tend to suffer from a variety of CVT problems.
2. Transmission Issues
This problem keeps happening, which is a big reason why the Subaru Ascent is on our list of the worst SUVs to buy. Subaru has an infamous reputation for unreliable transmissions in almost all of its car models, and the Ascent is no exception.
Users have complained and continued to complain of problems like transmission slipping, gear shifting issues, transmission jerking, etc. These problems have given Subaru a lot of negative reviews and seem to be a general problem with all Subaru models.
These issues caused a recall of about 76,842 units of the 2019 Subaru Ascent model in the US alone. Many users considered filing a lawsuit against the company for its recurrent transmission problems.
Buying an SUV with an unreliable transmission can cost you a lot of money in subsequent repairs. Hence the need to avoid this particular SUV.
3. Electrical Faults
There have been numerous negative reviews concerning the electrical systems in the Subaru Ascent. This has contributed to its listing on the worst SUV to buy list. This SUV's complaints about its battery dying after only 400 miles leave a lot to be desired.
Overheating of wires, which is caused by short circuitry, is common. Unnecessary blinking or flashing of dashboard lights and headlights make this SUV a source of headaches for its users.
Subaru has on many occasions denied these complaints and instead apportioned blame to the users for doing one or more things wrongly, despite the glaring evidence presented.
4. Use Of Inferior Glass Materials
The Subaru Ascent has received backlash from its users over the nature of the materials used to build its windshield and windows. Many have complained of spontaneous cracks on windshields and windows. These cracks just happen without any accident of any sort.
Plus, it's not as though these cracks are tiny, either. It's not something a simple windshield chip repair or even the best windshield repair kit can easily fix. As expected, Subaru has yet to make any official announcements as regards these issues. This has contributed to its listing on the worst SUV to buy list.
Worst SUV To Buy – #2. Chevrolet Trax
Being a crossover SUV released in 2013, it's often regarded as one of the smallest crossover SUVs from Chevrolet. It comes in both front- and all-wheel drive train (FWD vs AWD) options. The Chevrolet Trax engine is a smaller 1.4-liter with a turbocharger. It is reasonably priced, with the base trim starting at around $21,000.
Pros Of The Chevrolet Trax
We shall look into some positive things to note about this SUV model.
1. Affordability
Being one of the cheapest SUVs in the American market, the Chevrolet Trax is a good choice for budget-conscious individuals. It costs as little as $21,000 for its base trim when compared to other SUV models that can go as high as $25,000 on base trims.
It also comes with a 60,000-mile warranty on the engine and transmission. This is quite commendable from Chevrolet. All in all, it's worthy of mention when you're looking at the best SUVs under 30000, as well as the best SUV under 40000.
2. Efficient Performance
Even though the Chevrolet Trax is not a muscle car, it provides efficient acceleration and stable handling within cities. It is, however, unsuitable for off-road adventures, which contributes to its ranking as the worst SUV to buy.
Its engine delivers 177 pound-feet of torque and 155 horsepower.
3. Excellent Fuel Economy
This small SUV gets between 24 and 32 miles per gallon. This makes it budget-friendly for everyday commuting.
Cons of The Chevrolet Trax
The above-mentioned nice features of this SUV do not rule out its greater flaws. We have listed below why this SUV has entered our "blacklist" of the worst SUV to buy.
1. Low Engine Performance
The Chevy Trax has lower engine performance than other SUVs. This is partly because of its small engine. Its 1.4-liter engine cannot be compared to the 2.6-liter turbocharged engine fitted in some other SUVs.
This vehicle is only capable of towing 1,300 pounds of weight when compared to the over 5,000-pound towing capacity of other SUVs. So, it's hardly the SUV with the highest towing capacity. Towing vacation equipment like fishing boats or campers is unrealistic.
Its low engine performance has contributed to its inclusion on our blacklist.
2. Not For Claustrophobic Persons
Are you the type that can't deal with cramped spaces? This Chevy Trax shouldn't be on your list if you need ample interior space to feel comfortable. Due to its small size, ample legroom is a luxury that is nonexistent.
Other SUVs, like the Subaru Ascent, have much better interior spacing. This particular flaw has greatly reduced customer satisfaction, especially among tall folks. As such, it falls flat as being considered the most comfortable SUV. Moreover, it's hardly an SUV with the most cargo space.
Not having enough interior space is one of the reasons why the Chevrolet Trax is one of the worst SUV to buy on the market.
3. Devoid Of Some Safety Technologies
If you're wondering whether are SUVs safer than sedans, you're almost right! Most modern SUVs come with a standard automatic braking feature. This SUV model is devoid of this important safety technology. And this has earned it a spot on our worst SUV to buy list.
Another technology that is missing on the Chevy Trax is the Adaptive Cruise Control and Lane Assist technologies. The absence of these safety technologies leaves much to be desired in this SUV.
Worst SUV To Buy – #3. Ford EcoSport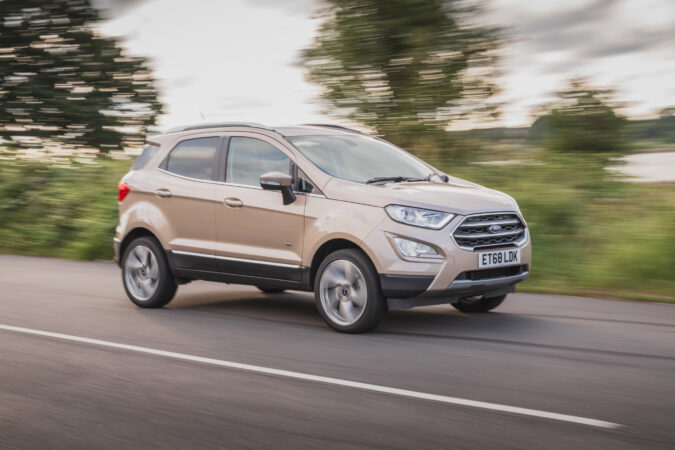 The Ford EcoSport is a mini-compact SUV that has received a lot of negative feedback. It has an all-wheel-drive powertrain and can tow about 2000 pounds of weight. Apart from these two distinguishing features, the Ford EcoSport is one of the least expensive SUVs in its class.
It has a 4-cylinder engine that produces 166 horsepower. Looking at its negative features, most advisers would advise you to not consider getting yourself a Ford EcoSport. We've also covered this before in our overview of whether is Ford a good car brand.
We shall look at some pros and cons of this SUV and why it has made the "worst SUV to buy" list.
Pros Of The Ford EcoSport
Even though the pros of this vehicle are not impressive enough, we will look into some interesting features.
1. Ample Cargo Space
When compared to other mini SUVs in its class, the Ford Ecosport has enough cargo space. It has a 20.9 cubic-foot trunk to accommodate your light groceries or luggage.
2. All-Wheel Drive Option
All trims of the Ford EcoSport come with the all-wheel drive option. Hence saving you the cost of purchasing an all-wheel drive option for a higher amount. This is indeed a great feature when compared to other SUVs that require an additional $3,000 to $4,000 to get the all-wheel drive option.
3. Excellent Infotainment Systems
Despite having many negative reviews, the Ford EcoSport houses one of the best infotainment systems available (Sync 3).  Android Auto (once you learn how to use Android Auto and how to connect Android Auto), Amazon Alexa, and Apple CarPlay are also available (or if you don't have it available, you could figure out how to install Apple CarPlay).
Navigation systems are also present to aid transport in strange environments.
Cons Of The Ford EcoSport
At this point, you may be wondering, "What could go wrong with buying the Ford EcoSport?"
This section explains why this SUV has made our list of the worst SUVs to buy.
1. Bad Fuel Economy
Ford has yet to fully master the art of economizing fuel in their transmissions, with a combined mileage rating of 26 miles per gallon. Users who are looking for a budget-friendly SUV would not appreciate this flaw.
2. Poor Handling
This SUV has sluggish acceleration by all standards. So if you want more power, this SUV is definitely in the "red zone" for you. Users have also complained about irregular gear shifts, which deprive you of the luxury of smooth, seamless acceleration.
3. Not For Off-Road Adventures
This SUV serves, to a certain extent, its job of daily city transportation. If you are the type of person who enjoys off-road adventures, then the Ford EcoSport is the wrong choice for you.
Its suspension system isn't built to withstand stress or much galloping. By now, I believe you are starting to see reasons why this SUV made it as the worst SUV to buy in 2023.
Worst SUV To Buy – #4. Fiat 500x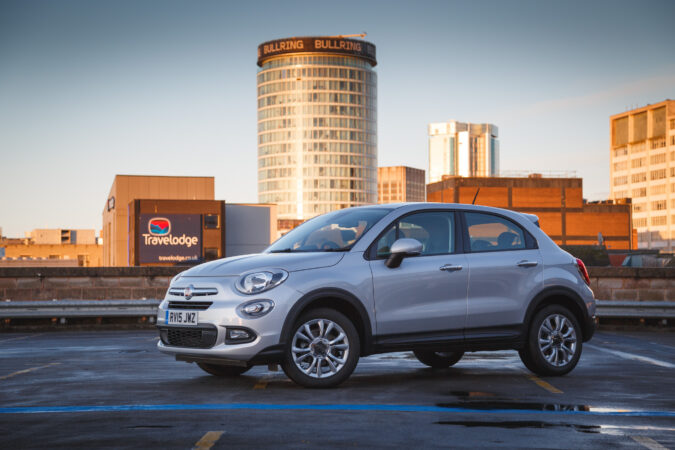 The Fiat 500x is a small SUV with a sporty exterior design. It adorns a 1.3-liter engine comprising only four cylinders. Its engine configuration enables it to churn out an impressive 177 hp. 17-inch aluminum wheels are found on the standard version.
If you are looking forward to off-road adventures, this SUV is not for you, even though it handles well in nice city environments. Its suspension system is somewhat crummy for off-road fun. This is one of the reasons why this SUV has made our "worst SUV to buy" list.
Now here's why you should avoid this vehicle while shopping for SUVs to buy.
1. Fuel Economy
The Fiat 500x has an average mile per gallon of 24–30 (city and highway). This is not so bad, but it could be better. We can at best rank its fuel economy as "average."
2. Interior Spacing
Being a small SUV, you would expect it to have minimal passenger leg and head space for maximum comfortability. Its trunk spacing is just 14 cubic feet, which is meager by all standards.
3. Low Engine Performance
You shouldn't expect much power from a 1.3-liter, 4-cylinder engine. This is basically a light runabout engine for city commuting. If you want more power and acceleration, you could consider the Subaru Ascent with its 2.4-liter turbocharged engine.
The Fiat 500x is often rated as having no towing power. When compared to other SUVs on the market, its meager engine output earns it a spot on our "worst SUV to buy" list. On the plus side, despite its small engine capabilities, this vehicle has good acceleration.
If you want to figure out whether Fiats are worth getting, we've got you covered there! Previously, we've looked at whether Fiats are good cars, or not. And, the reliability of the small Fiat 500 Abarth.
Worst SUV To Buy – #5. Ford Explorer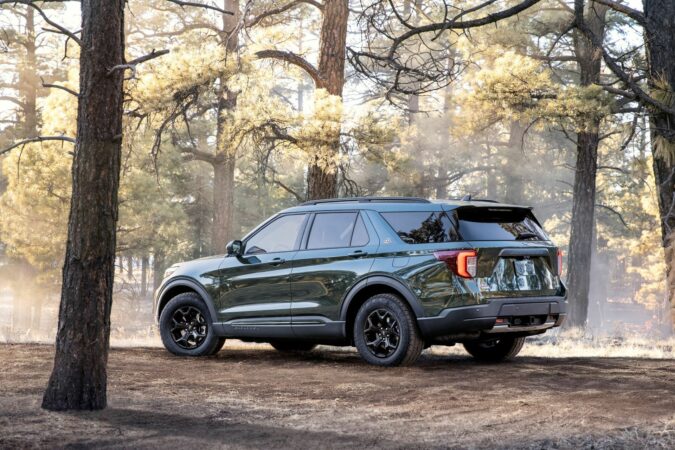 Ford has been reputed for making reliable cars since its inception. The Ford Explorer model stands out because of its recurrent faults and issues.
According to online reviews, the worst years of the Ford Explorer model are 2002–2004, 2006, 2011, 2013, 2017, and 2020. All these models have received severe critical reviews online and earned this SUV a spot on our worst SUV to buy list.
Therefore, you have to be diligent to avoid experiencing these common Ford Explorer problems. If you're looking to get a reliable example, head over to our write-up on the Ford Explorer model years to avoid. As well as, our look at how long do Ford Explorers last.
1. Transmission Failure
Transmission reliability is a major concern for consumers. This is because fixing transmission faults can cost a lot of money. After about 50 000 miles, the Ford Explorer's transmission has proven to be extremely unreliable.
Hence, buying a used Ford Explorer with more than 50k miles on it might prove troublesome. Users have experienced jerking, stalling, or coming to a spontaneous halt in the middle of nowhere.
All these may be caused by wear and tear of the servo bore. This particular Ford Explorer component wears out quickly.
2. Engine Coolant Leaks
Many users have complained about their engine coolant leaking. This is a dangerous flaw as it could quickly cause overheating problems. Therefore, before your coolant leak gets any more serious, you seriously need to diagnose what causes that coolant leak.
The bad thing about this is that your engine could get damaged, and fixing or replacing a damaged engine will cost a lot of money.
A damaged water pump might be the culprit. So, you should be wary of the symptoms of a bad water pump before it fails entirely. Meanwhile, the replacement cost of a new water pump is about $2,500.
3. Bad Handling
Ford Explorers are big SUVs, and big vehicles are known to have bad handling when compared to sedans or sports cars. That's unless you're willing to spend extra on a Ford Explorer ST, with its sportier handling characteristics. However, this is not the major reason why this SUV is listed here.
Sudden loss of power steering has become a common complaint amongst users of the 2011–2019 model years. It could happen anywhere, at any time, and without warning. This particular issue has earned the Ford Explorer a spot on our "worst SUV to buy" list.
Speaking of handling, for those maintaining their Explorers, make sure you're also familiar with the right bolt pattern for a Ford Explorer. Loose wheels and tires can be just as deadly as a faulty power steering unit.
Worst SUV To Buy – #6. Jeep Renegade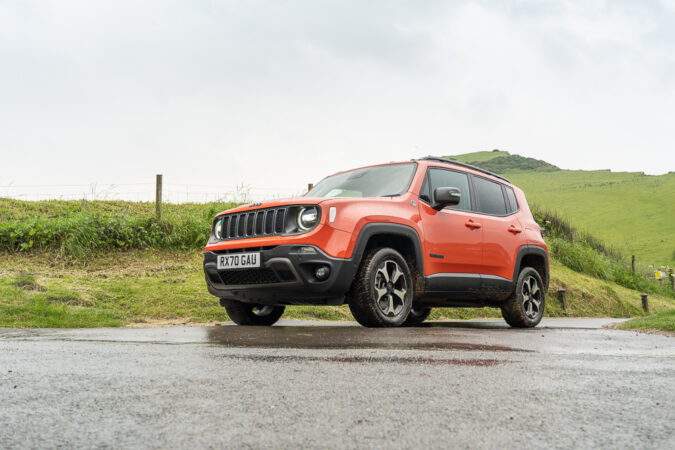 Despite being among the early pioneers of SUVs, the Jeep Renegade leaves much to be desired. It has been included in our "blacklist" due to its poor features and flaws.
The Jeep Renegade was first launched in 2014 and is a small SUV capable of seating five people comfortably. It is equipped with a standard 1.3-liter engine. One major plus of this SUV is its off-road capability. Although this off-road ability is much more pronounced in its Trailhawk trim.
Pros Of The Jeep Renegade
Here are some good features to note about the Jeep Renegade:
1. Spacious Interior
It has a spacious cabin well acknowledged by users worldwide.
2. An Excellent Off-Road Choice
The Jeep Renegade Trailhawk trim is an excellent option for people who love off-road adventures. Its suspension is well-balanced and a little bit higher than the base versions. It's already one of the highest ground-clearance SUV that you can buy.
3. User-Friendly Controls
One good feature of this SUV is its simple yet efficient controls. It has clearly labeled control buttons and knobs that make it very easy to adjust the different settings while on the go.
Cons Of The Jeep Renegade
So why shouldn't you consider buying a Jeep Renegade? Here's why (and you can learn more in our guide on how much do Jeeps cost).
1. Sluggish Acceleration
The Jeep Renegade is infamous for having sloppy or sluggish acceleration. A vehicle that takes approximately 10 seconds to accelerate from 0 to 60 mph is considered sluggish by many standards.
2. Sluggish Brakes
The Jeep Renegade not only has sluggish acceleration; unfortunately, its brakes are almost nothing to write home about. A complete stop at 60 mph can take 136 feet. Not only has this greatly decreased Jeep's ratings, but it has also earned this SUV a well-deserved place on our "worst SUV to buy" list.
In addition to the brakes, the Jeep Renegade has some other reliability concerns that you should be aware of. To find out more, do check out our in-depth guide on the 2016 Jeep Renegade problems.
3. Poor Fuel Economy
This SUV has a rating of about 24 miles per gallon (combined). This is poor when compared to the 28 mpg seen in other SUVs.
Last Words On The Worst SUV To Buy
SUVs are among the most popular cars in the automobile market. They provide better interior spacing, good engines, and great off-road abilities in general.
Their demand has increased over the years, and as expected, some SUVs have better ratings than others. The problems encountered by the above-listed SUVs have contributed to negative reviews from users about them.
The reliability ratings of the SUVs we looked at were hurt by things like transmission failures, bad gas mileage, bad handling, slow acceleration, etc. Looking at the brighter side, SUVs in general have proven to be very reliable and efficient. Hence, you can look forward to getting yourself one.
We do hope we have helped you make the right choices while buying an SUV.
FAQs On The Worst SUV To Buy
Are Jeeps Reliable
Jeep is considered reliable by users and mechanics worldwide. According to RepairPal, Jeep has a rating of 3.5 out of 5.0. This is considered above average. The average annual repair cost is about $634.
What Is A Crossover SUV
Crossover SUVs are built on a normal car framework. They have higher vertical heights. They also tend to be smaller than most SUVs because they are built on truck-based frameworks.
What Is The Smallest SUV
The Jeep Renegade is one of the smallest SUVs on the market, with a total length of 166.6 inches. Other smaller SUVs include: the Mercedes GLA-class, Jeep 2-door Wrangler, Mitsubishi outlander sport, Mini countryman, etc.
Which Midsize SUV Is The Most Reliable
The Toyota 4Runner is often considered the most reliable midsize SUV by many users. It runs on a 4-liter V6 engine, which delivers premium power and acceleration. It is also reputed to be durable and last a long time.
What Is A CUV
A crossover SUV is sometimes called a CUV. CUV stands for crossover utility vehicle. They are SUVs built with a car-like framework and have higher vertical heights.