Are you interested in learning more about the specs of the Kawasaki ZX14 and do you want to learn the ZX14 horsepower? Well, if that is the case, then you are at the right place because there will be quite a lot to cover on this topic where we are going to learn everything about Kawasaki.
Doing the proper research before you go out there on the market and spend a whole fortune on a motorcycle is a good idea. Only proper research will deliver you the result that you want and also the product that you really need.
Especially when we talk about big sports bikes that are really expensive performance machines tweaked out to perfection. And trust me, the ZX14 is probably one of the best sports bikes in many different aspects. This motorcycle is probably one of the fastest bikes that you will see out there on the road and a bike that produces a ton of horsepower. But what is the ZX14 horsepower? More on the numbers we are going to learn later on in the article.
First, we are going to learn what is Kawasaki and why their bikes are so popular. Then we will cover the ZX14 and we will learn all about the specs in which this motorcycle comes in, including the ZX14 horsepower. Then we will share our honest opinion on how you can modify this motorcycle as well as the alternatives that you try in order to get higher horsepower numbers. So, if you want to learn more about this motorcycle and its specs, follow along till the end.
Who Is Kawasaki?
Now before we dive into the ZX14 horsepower, let's first take a look at Kawasaki and learn more about its history. Still, you need to familiarize yourself with the company where you plan to purchase a motorcycle, right? This is why we want you to introduce yourself to the brand and learn how everything began. So, let's get into it.
As you probably know, Kawasaki is a Japanese motorcycle maker that often chooses the green paint scheme for their motorcycles and also the Ninja nameplate.
But in reality, Kawasaki is a lot more than a motorcycle maker. The motorcycle company is only the tip of the iceberg.
The mother company is Kawasaki Heavy Industries and this company is one of the largest companies in Japan. Which is working in many different industries. Namely, shipbuilding, construction, aerospace, and transportation.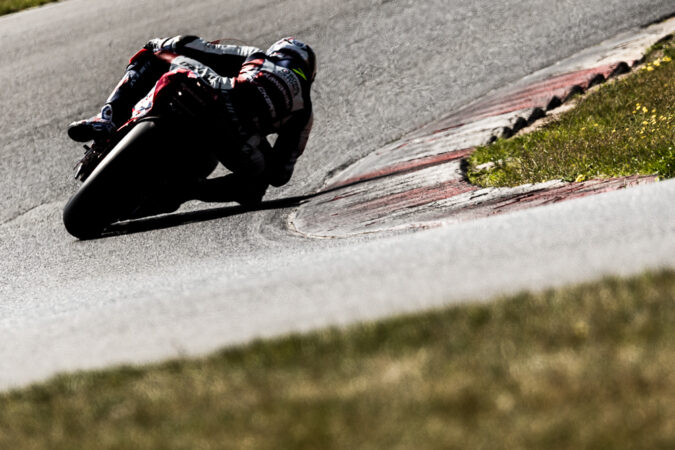 The company was founded in 1896 and probably it is one of the oldest companies in the world right now. But their motorcycle business is not that old.
They started diversifying their business in the 1960s and entered the motorcycle game. Kawasaki started producing jet skis, motorcycles, ATVs, and other utility vehicles.
They opened their first dedicated motorcycle production factory in 1960 and also then purchased Meguro Motorcycles.
If you don't know about Meguro, we can simply say that this was the company that gave all the know-how to Kawasaki when it comes to building motorcycles. They were an experienced company that was formed in 1937. And then in 1964, they became a part of Kawasaki Heavy Industries.
Maguro definitely knew how to make motorcycles, so the success of the Kawasaki brand was guaranteed with this merger of the two companies. But what about the ZX14 horsepower? More on that we will cover in a bit.
Why Are Their Bikes So Popular?
Now before we dive into the ZX14 horsepower, let's take a look at why Kawasaki motorcycles are so popular. What makes Kawasaki such a hot item in the motorcycle works and the go-to bike for a lot of people?
Well, there are a number of reasons why Kawasaki is so popular. But the biggest reason probably is because they make really good bikes.
Their motorcycles are well known for their reliability as well as for the performance that they deliver. Especially the high-performance motorcycles like the ZX14. Simply, there is almost no competition for this motorcycle anywhere on the horizon.
Also, Kawasaki motorcycles look really cool. And by this, I mean that they are one of the best out there when it comes to the looks department. The design that they implement is cutting edge, and honestly, there are not a lot of motorcycle companies that come even close when it comes to the design language when compared to Kawasaki.
Kawasaki motorcycles often feature a green color scheme that makes them unique on the road. Usually, when you see a Kawasaki, you know that this is a Kawasaki without investigating deeper into it. Also, these motorcycles often feature a Ninja sticker which is another telltale sign that came across a Kawasaki motorcycle.
Another reason why they are so popular is because of pop culture. Kawasaki motorcycles feature a lot in movies. More precisely Top Gun. Both top gun movies featured scenes where the main character Maverick is driving a Kawasaki motorcycle into the sunset.
And the last reason why these motorcycles are really popular is because of racing. They often participate in superbike championships around the world. But what about the ZX14 horsepower? More on that we will cover in a bit.
Kawasaki ZX14 Specs
Now let's dive into the specs of the ZX14. Let's learn more about the main characteristics of this magnificent motorcycle, as well as some of the facts about it and why we don't see it anymore on the showroom floor, unfortunately. So, if you want to learn more, follow along.
The ZX14 is a motorcycle from the Ninja Series by Kawasaki that falls into the sport bike class. This means that it is one of the largest motorcycles out there. And also the fastest.
The ZX14 is also known as the ZX-14R or ZZR1400. So, don't get confused when you see these names as well.
The ZX14 was introduced in 2006 and was the halo motorcycle from Kawasaki till 2020 when it was discontinued mainly because it didn't comply with the modern eco standards. So, Kawasaki decided to cut the production of the ZX-14. But what are the specs when it comes to size and dimensions, as well as the ZX14 horsepower? Let's discuss more about that in the following chapters.
Dimensions And Size
Now before we dive into the ZX14 horsepower, let's cover a bit about the dimensions and size of the Kawasaki ZX14. In what form factor does this motorcycle come in?
Well, this motorcycle is featuring an aluminum monocoque frame that makes it quite compact and also allows it to run this huge engine and keep its stability in balance all the time.
In the front suspension, there is a 43-millimeter cartridge fork that allows to adjust the preload, as well as adjust the rebound and compression damping. With a total of 4.6 inches in travel. The rake is 23 degrees.
In the rear, this motorcycle features a Uni-Trak suspension with adjustable preload, rebound, and compression damping adjustment as well as allowing the driver to adjust the ride height. The rear has 4.7 inches in travel.
The ZX14 has a wheelbase of 58.3 inches and an overall length of 85.4 inches. The motorcycle is 29.9 inches wide and it is 4.6.1 inches tall. The seat height is 31.5 inches.
The weight of the bike is 593lbs. Which is rather heavy for a motorcycle. But for all this power this motorcycle pack indicates a need for a big chassis. The fuel capacity of the ZX14 is 5.8 gallons.
In terms of brakes, this motorcycle in the front implements dual semi-floating discs 310mm in size with dual radial mounted calipers, featuring 4 pistons. While on the rear there is a single 250mm disc with a two-piston caliper. But what about the ZX14 horsepower? Well, more on that we will cover in a bit.
Engine And Transmission
When it comes to engines and transmissions used in this motorcycle, we can say that between 2006 and 2011 the motorcycle was using a 1,352cc engine. While between 2012 and 2020 the motorcycle was using a bigger 1,441cc engine and the model was also known as the ZX-14R.
Both of these engine blocks were inline-4 engines in core and were featuring the same bore. But the stroke was different. The bore was 3.31 inches for both, while the stroke on the 1,441cc was longer. 2.40 inches vs 2.56 inches respectively.
The design was a four-stroke with a compression ratio of the engine is 12.0:1 Nothing too crazy but enough to allow this engine to be one of the fastest around.
The head design implemented double-overhead camshafts with 16 valves. This translates into 4 valves per cylinder. And another thing worth mentioning is that this engine was liquid cooled. So, no air cooling in the ZX14. Liquid cooling was pretty much essential in order to keep the system temperature stable 100% of the time. But what about the ZX14 horsepower? More on that we are going to cover next.
ZX14 Horsepower
So, we reached our important topic and that is the ZX14 horsepower. How much horsepower does this inline-4 engine make? Let's elaborate.
As we noted previously, the ZX14 came with two engine options. The first one was a 1,352cc engine with a shorter stroke. This engine was produced between 2006 and 2011. This engine of the ZX14R produced 190hp.
While on the other hand, the other engine produced between 2012 and 2020 was the one with the longer piston stroke and higher displacement of 1,441cc. This engine produced better numbers because of the longer stroke. More precisely, about 208hp.
But what was the top speed of this motorcycle? More on that we are going to cover later on where we are going to elaborate more on the numbers that this motorcycle produced on the road.
Ninja ZX14R Top Speed
Now since we covered the ZX14 horsepower. We think that now it is time to cover a bit of the speed that this motorcycle puts on the tarmac. How fast is this model?
Well, the 0 to 60 time for this model is 2.5 seconds. Probably one of the fastest times of any production motorcycle out there. But what is good is that you can even do better if you do some upgrades that we are going to learn more about later on.
Nevertheless, the top speed of this model was electronically limited to 186 mph. This motorcycle is able to push a lot more than this. But because of an agreement between Japanese and European motorcycle makers, this speed was electronically limited to 186 mph.
This motorcycle was also tested on the drag strip. It got a ¼ mile in 9.7 seconds at a speed of about 147 mph.
ZX14R Performance Upgrades
So, we learned more about the ZX14 top speed and learned that this motorcycle is limited to 186 mph. But we also learned that this motorcycle can be even faster than this.
So, how this speed can be unlocked and the ZX14 be even faster than it is from the factory? Well, we found out about a website called store.schnitzracing.com. On this website, there are a ton of performance upgrades that are bolted onto the ZX14. This means that they will fit any ZF14. So, let's cover them briefly and learn what kind of upgrades you can purchase for your Ninja.
ZX14 Horsepower Mods #1: Engine Upgrades
So, we learned about the ZX14 horsepower and learned that you can increase this horsepower if you modify your motorcycle.
And luckily for you, the aftermarket is full when it comes to parts for the ZF14. If you have the budget, you can fully rebuild the engine from the ground up and install a ton of performance parts on it.
On Schnitzracing, you can get any component that bolts onto the engine. It doesn't matter whether you need new pistons, rods, valves, camshafts, or gaskets. Almost every part is available on their website.
They feature OEM parts that are implied that they are OEM approved. And they also feature parts that are fully aftermarket from companies that manufacture these components to squeeze more performance out of the engine.
And frankly, there are a lot of favorable ratings for a lot of products that tell a lot about the quality. Brands such as Schnitz, APE, Wiseco, and Wossner are some of the companies that produce these parts that are highly reputable and have a lot of good feedback on them.
ZX14 Horsepower Mods #2: Turbo Upgrades
If you didn't know, in order to improve the ZX14 horsepower, you can also go the forced induction route.
There are full aftermarket kits that are sold on this website. And these kits are bolt-on. This means that they are specifically designed with the ZF14 in mind.
There are two types of kits available. Both of them are manufactured by RCC. A Stage 1 and a Stage 2. Stage 1 is the base kit that costs $5,500. With this kit, you can get up to 290 wheel horsepower.
While the stage 2 kit is the more powerful alternative. But also a far more expensive one. Stage 2 costs about $7.600. Stage 2 will deliver even more horsepower. About 340hp to be more precise. But what does this kit includes?
Well, it includes a number of performance upgrades. A new custom Garrett turbo, new aftermarket headers, oil lines and fittings, oil return line, oil pump, and fittings. Also, new fuel pump (and being wary of how much is a fuel pump and the fuel pump price), new fuel lines, and billet aluminum air box covers. As well as a new crankcase vent filter, air filter as well as new vacuum lines and a ton of other goodies.
All these components can be a real headache for beginners who are not into motorcycles. This is why whenever you plan to get something crazy like this, we would recommend you to contact a company that will help you out when it comes to upgrading your motorcycle.
ZX14 Horsepower Mods #3: Exhaust Upgrades
When we are discussing performance upgrades to increase the ZX14 horsepower, we cannot ignore the exhaust upgrades that are almost mandatory when you upgrade your motorcycle.
A better flowing exhaust will boost your horsepower ratings as well as the sound. Who needs a quiet motorcycle after all? You need something strong and powerful that will produce sharp and pleasing sounds.
What is good when it comes to the ZX14 is that you can go many routes. You can get a full aftermarket exhaust system with headers and a rear muffler. Or you can only replace the muffler. It's your call after all. And your budget.
What is important to note when it comes to these upgrades is that they are rather expensive. So, a good rear muffler will cost you $800+. Or if you want to go for something really crazy, you can even pay up to $2,500.
The most popular ones that we came across while browsing on this website were the Brocks exhausts. There were a ton of different Brocks exhaust, starting from complete aftermarket exhaust as well as only rear mufflers.
We would recommend you to go only for the rear muffler if you only want to upgrade the sound and also get extra ZX14 horsepower. But what are the alternatives when it comes to these upgrades? Is there some company that can do everything for you and you don't break a sweat? Well, more on that we are going to elaborate next.
Alternative Modifications For Higher ZX14 Horsepower
Also, if you are not in the mood for shopping and ordering parts, you can just take your bike to some specialty shop that is doing these upgrades and they will do everything for you.
Just take note that most of the shops work primarily with the ZX-14R. Which is the later version of the ZX-14 which produces a lot more ZX14 horsepower.
For example, we found one shop in New Jersey called Carpenter Racing. According to their website, they are working on the ZX-14R and they offer a few packages that you can choose from.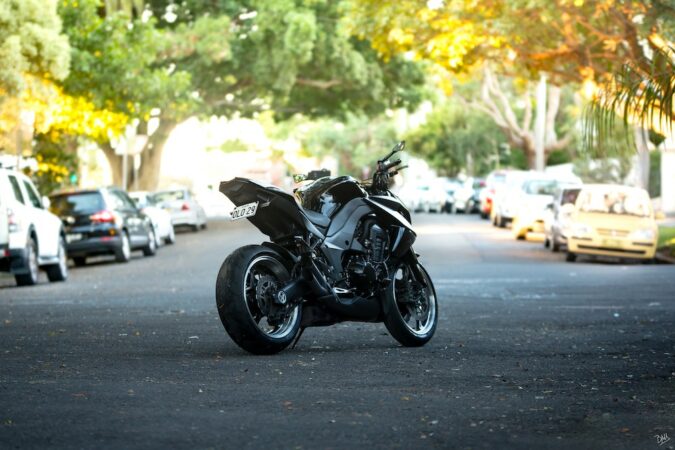 The base package is $4,600 and with this package you get CNC ported heads, new camshafts, higher rate valve springs as well an auto cam chain adjuster. This upgrade will give you about 220hp.
Also, there are more advanced packages. Like the most expensive one which cost about $7,200. This package includes, CNC ported head, custom pistons, custom camshafts, higher rate valve springs as well an auto cam chain adjuster.
Their most expensive package will push this engine up to 1525cc and the motorcycle will produce 245hp. So, considering this, I would say that it is a better option to pay once $7,200 and call it a day than to drag on the build for months and do everything by yourself from finding parts and also mechanics to sorting this out and increasing the ZX14 horsepower. That's our two cents on this, now let's conclude this article.
Facts about the Kawasaki Ninja ZX-14R:
It is a supersport motorcycle that was first introduced in 2006.
The latest version of the bike is mostly unchanged, with some color differences.
It is equipped with a 1441cc in-line four-cylinder engine that produces 207.9 hp and 113.2 lb-ft of torque.
Major features include Kawasaki Traction Control, multiple power modes, and Brembo 4-piston M50 monobloc calipers.
The monocoque chassis helps the bike achieve nimble handling.
The Kawasaki Ninja ZX-14R starts at $15,599 USD / $18,299 CAD.
The bike has a curb weight of 593 lbs (269 kg) and a seat height of 31.5 inches (800mm).
Competitors of the Ninja ZX-14R include the Suzuki Hayabusa and the BMW R 1250 RS.
The bike comes with rider aids such as Kawasaki Traction Control (KTRC), Power Mode, and ABS.
Kawasaki ABS systems use front and rear wheel sensors to constantly monitor wheel speed and prevent wheel lock.
Conclusion To ZX14 Horsepower
In this article, we have covered quite a bit when it comes to the ZX-14. First, we learned what Kawasaki is and more about its history, and the popularity of its motorcycles.
Then we covered the ZX14 specs and learned all about the power numbers that this motorcycle is producing, including the ZX14 horsepower. After that, we learned more about the ways that you can upgrade this motorcycle and squeeze a lot more horsepower from it.
And honestly, its engine is an excellent platform for creating a lot of power. This engine can be easily pushed up to 380hp with a turbocharger or up to 245 with ported heads and new high-performance camshafts.
F.A.Q
Now let's answer some frequently asked questions.
What Is The Best Year ZX14
When it comes to the best year for this model we would say, the newer, the better. Go after the 2012 model year if you can. More precisely, the ZX-14R model that is producing a ton more horsepower and also has a stronger engine.
Which Is The Fastest ZX14 Or Hayabusa
Both of them are limited to 186 mph. And both of them are producing almost the same 0 to 60 times which is 2.5 seconds. Even though, with small performance upgrades, this time can be improved.
How Many Horsepower Is A Ninja ZX14
The base ZX-14 produced from 2006 to 2011 is making about 190hp. While the ZX-14R produced from 2012 to 2020 is producing 207.9 hp. This is due to the larger stroke of this new engine that improved its performance.