The Rogue has long been, and by far remains as such, the best-selling model for Nissan here in the US. If all one needs is a compact crossover SUV that can manage day-to-day driving and offer practicality in an affordable package. This fulfills that corner of the market decently well. But even with our appetite for tall-riding crossovers, should we look elsewhere, given all the 2019 Nissan Rogue problems?
Nissan is one of just a select few automakers that shatter the stereotype of how all Japanese cars are well-built, offer lifelong reliability, and are essentially bulletproof. While this may have been the case in its heyday, Nissan of the 2000s and later aren't as dependable. In particular, they've been hit with a torrent of anger and frustration over its CVT transmissions, passing hefty repair bills onto owners.
So, how about their Rogue? More specifically, Nissan's second-generation Rogue, for the 2019 model year. Well, it's by far and away from the most unreliable crossover-slash-SUV ever made. And, there's been a significant improvement from the earlier model years. Nevertheless, the myriad of 2019 Nissan Rogue problems can't so easily be ignored. With that in mind, is it even worth considering?
What Is The Nissan Rogue, Anyway?
As mentioned, the Rogue is Nissan's best-selling model. Even in a tough 2021 car market marked with supply chain issues and the pandemic, they sold nearly 200,000 Rogues. It started life in 2007 (for the 2008 model year). The Rogue is known as the X-Trail in regions outside the US. Given their close relationship, Nissan shares much of the Rogue's underpinnings with Renault. We see this with the Renault Koleos.
Following the success of the first-generation (S35) Rogue, the second-generation (T32) came in 2013 (for the 2014 model year – for more insight, check out our guide on the 2014 Nissan Rogue problems). Built on the shared, modular Nissan-Renault CMF platform, it remained in production until 2020. Therefore, the 2019 Nissan Rogue problems that we'll be taking a look at will appear at the tail-end of its generation. The third generation (T33) had just arrived in 2021.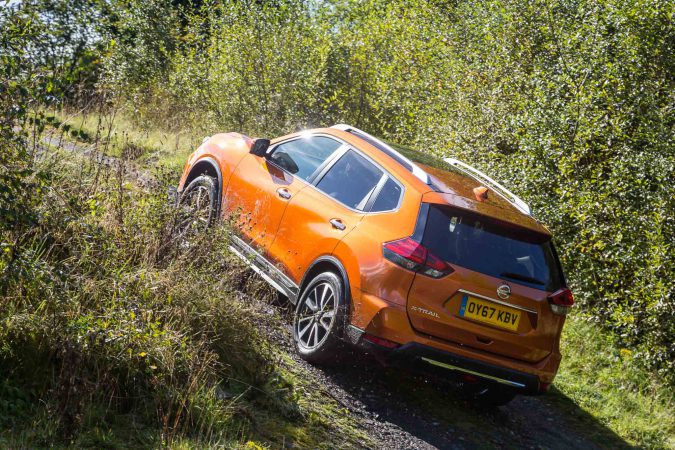 Back to the second generation, the design of the T32-generation Rogue is practically identical to their Hi-Cross concept. But compared to the outgoing generation, the new Rogue will feature additions like third-row 7-passenger seating. It also brought along four-wheel independent suspension, four-wheel disc brakes all-around with anti-lock brakes. And, it came with electric power-assisted steering.
That 7-seater capacity was dropped in the 2018 model year. This is to the benefit of larger interior and cargo space. Nissan's second-generation Rogue is shipped worldwide from its factories in Japan, South Korea, and Tennessee for the North American markets. Sales skyrocketed as consumers went ballistic for crossovers. In 2016, Nissan sold nearly 330,000 Rogues in the US alone.
Key Specifications Of The 2019 Nissan Rogue
Two engine options were available:
2.5-litre 'QR25DE' gasoline inline-4, with 170hp and 170lb-ft of torque
2.0-litre hybridised-gasoline 'MR20DD' inline 4, with 176hp and 141lb-ft of torque
The 2.5-liter engine was the default powertrain for most Rogues. Meanwhile, a hybrid variant was debuted in 2017. But, it had limited availability. This rarer hybridized Rogue included goodies such as a regenerative braking system, and an electric motor, and supplemented the gas engine with another 40 horsepower. It did compromise on interior and cargo space, owing to the large lithium-ion battery.
These were then paired with just a single transmission option. This being a Jatco-built 'Xtronic' CVT gearbox. It'll be a common subject here in our guide on 2019 Nissan Rogue problems. Elsewhere, you can choose either front- or all-wheel-drive. There were 3 primary trim options available, the S, SV, and SL. In the 2018 model year (trickling into 2019 and beyond), the Rogue had a facelift and refresh.
It now came with a variety of safety systems and driver aids. They included an automated emergency braking kit, blind-spot warning, and rear cross-traffic alerts. Nissan's vaunted ProPILOT driver assists also became an option on the SL trim. In 2017, Nissan built 5,400 special edition Rogues, coinciding with the hit release of Star Wars: Rogue One the year before. It was primarily a cosmetic change.
It currently holds a 'Top Safety Pick' rating and recommendation from the IIHS.
Small Overlap Front (Driver) – Good
Small Overlap Front (Passenger) – Acceptable (for the 2019 model year and later)
Moderate Overlap Front – Good
Side Impact – Good
Roof Strength – Good
Head Restraints And Seats – Good
Is The Second-Generation Of The Nissan Rogue Reliable Overall?
For now, let's take a step back from the 2019 Nissan Rogue problems, and discuss the T32-generation as a whole. Well, it's not good. The new era for the Rogue started poorly, with issues concerning their CVT transmission, faulty automated braking, airbag problems, and EVAP leaks (like the BMW P0442 problem). Based on information from CarComplaints.com – which catalogs reports by owners – the Rogue sits near the bottom.
It's among the most unreliable Nissan models yet, beaten only by the Altima, Pathfinder, and Xterra. Owners have stacked nearly 300 complaints for the 2019 model year. Nissan also issued 136 TSBs so far. Or, 'technical service bulletins', which are issued by the automaker to its dealerships and technicians. Here, there are techniques for diagnosing and troubleshooting various known problems.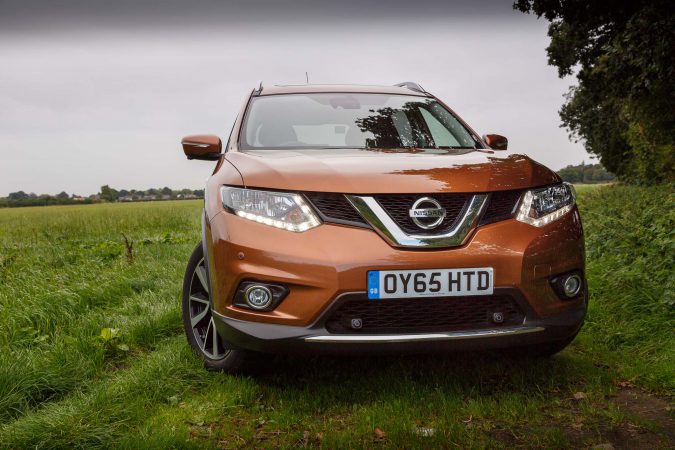 It was also featured in 2 separate recall campaigns. With that being said, these figures aren't anywhere near as bad as some of its rivals. For a Japanese car, it's not a good sight. But compared to equivalent crossovers-slash-SUVs such as the Jeep Cherokee or Volkswagen Atlas, the Rogue appears like quite a decent pick. Still, we have to stress that 2019 is "only" 3 years ago, at the time of writing this.
We aren't yet sure how it'll age in the next few years. Plus, 3 years on the market means that owners facing long-term problems are minimal, so the sample size to judge 2019 Nissan Rogue problems is narrower than we'd like. Nevertheless, there's been a steady downtrend in issues since the T32 Rogue launched. Reliability troubles were mostly concentrated in the 2013, 2014, 2015, and 2016 variants.
What Are The Most Common 2019 Nissan Rogue Problems?
A steep decrease in complaints from owners is documented from the 2017 model years and newer. So, we have to give props to Nissan for continually making improvements, and ironing out the issues gradually. Predominantly, 2019 Nissan Rogue problems will be centered around its automated brakes. While intended to be a safety feature, it can be more troublesome and dangerous than it lets on.
Other than that, here's a round-up of the most common 2019 Nissan Rogue problems…
1. 2019 Nissan Rogue Problems (Brakes) – Unintended Braking
The most prevalent of the 2019 Nissan Rogue problems revolve around its AEB system or 'automated emergency braking'. There's a serious malfunction in the tech, which causes all vehicles fitted with this AEB unit to apply the brakes suddenly. That's even when there are very clearly no obstacles, vehicles, or pedestrians in front of it. As you can imagine, this could put the occupants in grave danger.
Many owners noted how their Rogues would rapidly slam on the brakes, as though it was about to hit something. As these owners look outside, they could tell that nothing could've possibly activated their AEB systems to kick in. Many of these incidents were recorded on bright days with clear skies. Not to mention having little traffic around them. Plus, the owners had checked for debris on the roads, too.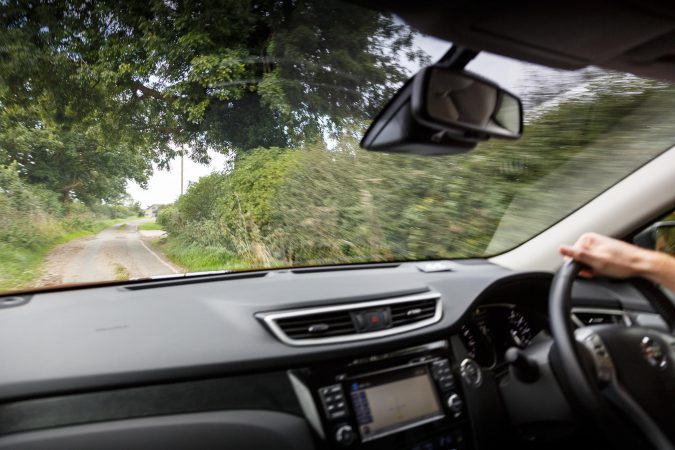 Yet, they've been unable to figure out what's wrong. On the other hand, others saw a handy warning light appear on their dashboard. A "front sensor unavailable" error code followed suit. This is a simple way of saying that the AEB system was deactivated. Of which it frequently does without any input from the driver. Without AEB, the Nissan Rogue would also lock you out of cruise control, as well.
Besides that, some owners also noted how, upon pressing the brake pedal, the pedals would fall into the floor. At the same time, similar automated braking warning lights and error messages appeared on the dash. They tried pumping up the brakes, to no avail. Surprisingly, these owners found that the brake fluid reservoir is completely empty. This is despite there being no visible leaks in the system.
1.1. What Happened?
Following constant back and forth, it was concluded that the radar modules – which the AEB relies on to know what's in front of your car – are defective. They were made by Bosch, and owners found that it regularly detected false positives. In other words, the instances where your car would brake, without anything in front of it. This caused Nissan Rogues to apply the brakes, seemingly for no reason.
As a result of this, several owners nearly had rear-end collisions, as their vehicles would sometimes be halted by the AEB while driving on the highway. Then, we get to that error message, which could also appear as "front radar unavailable due to obstruction". Once again, this pointed to faulty radars that could turn themselves off. It had a few potential causes, which also covers the forward collision alerts: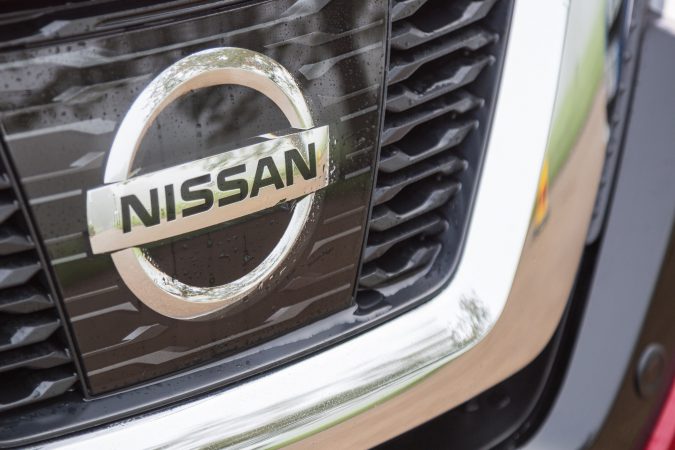 The radar module could be easily obstructed, even by small debris or smudges.
The laser beam for the radar isn't centered properly, forcing it to read what's ahead incorrectly.
Its front camera and radar module weren't mounted and calibrated properly.
Glitchy or unrefined software with the driver-assist systems.
1.2. What's The Solution?
Since the first AEB problems arrived concerning unintended braking, there have been three lawsuits. In a nutshell, they argued that the automated braking tech fitted onto the Nissan Rogue (as well as a few other Nissan models), was broken by design. It never worked as intended, and there weren't any mentions in the owner's manual which discloses the limitations of the system.
Moreover, this supposed improvement for safety put owners more at risk of collision, especially from cars having to brake or weave out of the way from behind. The NTHSA has yet to issue a recall of the affected Rogues. Yet, petitions were raised to have the US government look into unintended braking in these Rogues. Meanwhile, the Centre for Auto Safety called on Nissan to issue a full recall.
Unfortunately, this has yet to happen. There might be a sliver of a chance in the future, as a motion to dismiss a lawsuit against Nissan was denied in 2020. This won't be comforting news to 2019 Rogue owners, though. Those who have purchased second-hand 2019 Rogues are still facing issues where the brakes would apply abruptly, even with nothing in front of it.
2. 2019 Nissan Rogue Problems (Transmission) – CVT Is Problematic
Nissan's age-old enemies have returned among 2019 Nissan Rogue problems, as their unreliable and poor-performing CVTs made a return. Even 20 years since the first CVTs appeared, owners of Nissan vehicles are still left with unworkable transmissions. While this has certainly improved over the years, its underlying flaws and defects appear even today.
In the 2019 Rogue, owners faced a myriad of woes. They've spoken out how slow the CVT is to change gears, not to mention shuddering frequently while driving and during acceleration. Worse, they could overheat easily, causing them to fail and shut down, before breaking completely down the line. Some owners of the 2019 model year Rogue, in particular, noted slipped gears while s.
A few owners had already noticed this happening with Rogues that had just 5,000 or so miles on the odometer. If that's not bad enough, many owners are seeing their CVTs failing outright with just over 40,000 miles on the clock. This is a pitiful figure, as many other cars have gearboxes that could easily last at least 100,000 miles before some issues begin to appear.
2.1. What Happened?
If there's some consolation, the frequency and seriousness of Nissan's CVTs failing have steadily been on the decline over the years. They've seem to have peaked in the late 2000s and early 2010s, though issues do appear every now and then with newer examples. It's also possible that as these later cars begin to age and rack up more miles (including the 2019 model year), problems may escalate.
Some of the causes that prompted these CVT issues to appear range from:
Known defects, such as the CVT belt slipping, or the aggressive shaking when accelerating from lower speeds, weren't fleshed out before the cars went on sale.
Nissan offered software patches to try and alleviate what are otherwise mechanical problems. These have done nothing to solve the CVT's poor reliability.
Shockingly low lifespan, as owners of earlier CVTs have had to replace the entire transmission more than once. One owner went through 4 different CVTs during their ownership period.
The cooling system made for the CVTs was far too small. Hence, why the transmission could easily heat up and burn out, as there was insufficient cooling.
2.2. What's The Solution?
Countless lawsuits have been filed against Nissan surrounding its CVT transmissions. Many of which have led to settlements. Additionally, Nissan had extended the warranties to cover the transmission for higher mileage. And, they've also offered cash reimbursements for owners affected by any CVT fault. This could at least help to compensate for out-of-pocket repairs and transmission rebuilds.
The bad news here is that these problems don't cover the 2019 Nissan Rogue problems. At least, not yet. A new class-action lawsuit was filed in March 2021, which encompasses all second-generation Rogues, including the 2019 model year. Currently, it's still ongoing, but there's optimism that it'll lead to some sort of settlement. For now, owners will have to handle this themselves.
It's recommended to be gentler on your 2019 Rogue, as overheating seems to be the primary cause of these poor shifting issues. You should also be cautious, as shuddering, jerking, and poor acceleration remain unsolved for now. 2019 examples of the Rogue should still be covered for warranty if you're planning to buy a used one. So, be sure to exploit that while it lasts, in case of expensive repairs.
3. 2019 Nissan Rogue Problems (AC) – Blower Doesn't Work
From this point onwards, most of the issues are relatively infrequent as they occur. We begin with a few reports where the blower on the 2019 Rogue would stop working. Primarily, when it's snowing. It appears that the blower fan on the Rogue is located just underneath the exterior vents. If there to be heavy snow, a build-up of ice could easily block this vent and thus prevent your AC from working.
It's an issue that affects owners in colder climates, such as Alaska or Canada. So, this is something to be aware of if you live in similar conditions, or if it snows regularly there. This could be dangerous, as the blower might stop while you're driving. In wintery weather, this means that you'll be left without the heater, nor defogging for the windshield (for more insight, check out our guide on how to clean headlights at home).
4. 2019 Nissan Rogue Problems (Interior) – Seats Would Move
This seems to be an odd issue, but some owners complained about how their seats would start moving even while you're driving. You'd especially notice this while accelerating and braking, as the seats will slide forwards and back. Among those owners who made reports, several had to seek medical assistance due to back problems caused by the seats. For others, it was very discomforting.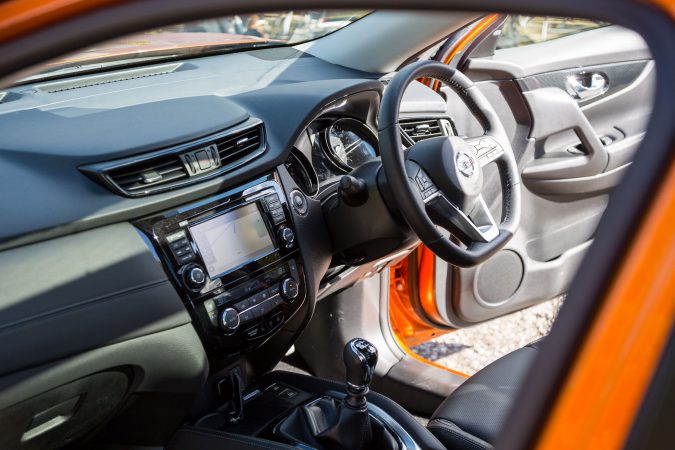 The problem affects Rogues with mileage as little as 10,000 miles. Plus, it could replicate on all seats, including the driver's, as well as the front and rear passenger seats. It was documented that the seats would refuse to click and hold firmly in place. And, it could move several inches at a time. Despite having sent their cars back to the dealership and have had the entire seats replaced, the issue persists.
5. 2019 Nissan Rogue Problems (Body) – Sunroof Shattered
This originated and should've been fixed from the early 2013 Rogues. Although, several owners of 2019 examples still have to go through this. Initially, it was found that sunroofs on several Nissan models would rattle, shake, creak, and leak rainwater. Worse of all, the sunroof could suddenly explode and shatter. Specifically, these affected vehicles fitted with panoramic roofs.
Apparently, Nissan used a poor-quality tempering process, causing it to shatter even with very little pressure applied. For newer cars such as the 2019 Rogue, this is especially problematic as dealers are refusing to fix them. Owners were either told that this is their fault. Or, they're advised to file out an insurance claim, rather than letting the dealerships shoulder the cost.
6. 2019 Nissan Rogue Problems (Electrical) – No Backup Cameras
Thankfully, Nissan did force a recall on this, which affected over 1.2-million of their cars. But it's wise to make sure the previous owner had gone through this recall if you're buying a used 2019 Rogue. It seemed that the backup cameras tend to fail. For some owners, they spotted how upon reversing, the backup camera would stop working.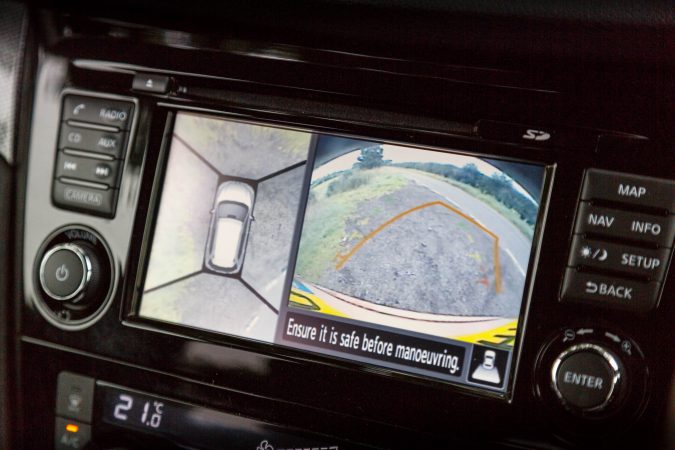 Alternatively, they might turn on, but with very poor visibility. Or, the camera might freeze up, which is more concerning than it may sound. As you'd be reversing, what you saw a moment ago would still appear as though it was far away, even though you've already moved closer to an obstacle. Although the recall mostly fixed the issue, some folks note that it would still occur occasionally.
2019 Nissan Rogue Problems – Facts
The 2019 Nissan Rogue, awarded with Best-in-Class Vehicle Satisfaction honors, has several problems, including issues with its service brakes (or if you noticed something like a "service brake assist" light) and the forward collision-avoidance system.
Customers have reported their vehicles' brakes engaging without notice and automatic braking lasting for a few seconds, which could be dangerous in some situations.
Nissan has chosen to neglect to address these brake and automated system problems to maintain their high vehicle satisfaction rating.
The forward collision-avoidance system is also a problem in the 2019 Nissan Rogue, causing stalling and extreme safety hazards with no warning and for no apparent reason.
The company is reluctant to discuss issues that are not necessary, but a service bulletin has been released discussing vibrations coming from the accelerator pedal at 1600 to 2000 RPM, requiring a new brake booster vacuum tube and hose installation.
Complaints have been made regarding the automatic braking system and lane warnings, indicating the camera controlling the system and the lane warnings were malfunctioning.
Other complaints were made regarding the climate control, steering, and suspension, including vibrations from the engine compartment.
The company only discusses the squeaking and creaking sound heard in the front suspension bound bumper, which is most prevalent during colder weather.
Some customers reported their brand-new Nissan Rogue running without the key in the ignition and interior components coming on after the car had been turned off, and windshield wipers coming on and off while driving, among other issues.
Nissan has not addressed many of these issues, which have been reported by customers, and this raises concerns over the legitimacy of the vehicle satisfaction awards that the company has received.
Final Thoughts
So then, how can we conclude our study into the 2019 Nissan Rogue problems? Overall, it's not as bad as some other vehicles in its class, as we highlighted earlier. Therefore, we can say that it's made a vast improvement over the earlier Rogues. Those were constantly trouble-prone. Just be wary of the most worrying concerns that we've raised so far. Mainly, around its automated braking system.
While it may not trigger all of the time, unintentional braking is never-endingly dangerous. It substantially heightens the risk of you getting rear-ended, instead of protecting you. Or, losing control of your car. Besides that, we have the potentially catastrophic CVTs, though we don't have enough long-term data to say that it would be untrustworthy. Some caution will be advised in this regard, too.
In addition, we have those other, more unusual problems. While you're purchasing a 2019 Rogue, it's a good idea to have the seats, sunroof, and backup camera checked out, to make sure they work. As for the blower not working, I suppose the 2019 Rogue isn't a good purchase if you live in colder parts of the country. In all, the 2019 Rogue isn't the most reliable car ever, but it's not the worst, at least.