Infiniti is Nissan's luxury brand made to compete with the likes of Mercedes-Benz, Audi, BMW, and Lexus among others. But are Infinitis good cars? Should you consider it if you're shopping for a luxury car?
Well, you've come to the right post. We're going to discuss all about Infiniti in this post. From their history, their current models, their reliability, and more. By the end, you'll know the answer to "are Infinitis good cars?" and more. Let's start:
Are Infinitis Good Cars: Their History
You probably already know that Japanese carmakers have a luxury brand division that competes with European and American luxury brands. Toyota has Lexus, Honda has Acura, and Nissan has Infiniti. They were all founded in the latter half of the 1980s.
The reason for their creation has to do with Japanese carmakers having to limit their exports due to an agreement with the American government. This was done to help American carmakers get back up on their feet.
Since they can't export as many cars, Japanese carmakers decided that they need to make luxury cars. These cars will sell in a lower volume, but they have a bigger profit margin. Offsetting the quantity limitation, and taking on the European luxury brands at the same time.
Honda was the first to launch the Acura in 1986. Then Toyota followed with Lexus in 1989. And finally, Infiniti introduced its first model in 1990. They started with the Q45 sedan and introduced several more sedans throughout the 90s.
Infiniti also hopped on the rising SUV market with QX4. A mid-size luxury SUV based on the successful Nissan Pathfinder. And that was pretty much the recipe for all these luxury Japanese brands:
Take a sedan or an SUV from their "normal" car division. Change the styling a bit, put on a new badge, introduce more leather and wood panels in the interior, and voila! You have a Japanese luxury car ready to be sold at a higher price tag.
This recipe remains to this day, be it for Acura, Lexus, or Infiniti. However, these days the styling is significantly different. And you won't even notice that they share the same platform as their more "pedestrian" counterparts.
Infiniti's Golden Age
Throughout the 90s Infiniti was merely an option for luxury car buyers—an option, not too many people were interested in. While they made decent and reliable cars, their cars had a very boring design that was still largely similar to their Nissan counterparts.
However, when 2002 came along Infiniti launched the G35. A compact sedan to rival the king of all compact sedans at the time: the BMW 3-series. And it sure gave the BMW a run for its money.
The G35 shared many components with the much-loved Nissan 350Z sports car. Including the same engine: the VQ35DE 3.5L V6. It had slightly different tuning, but it still made up to 298 horsepower which was about the same figure as the Nissan 350Z.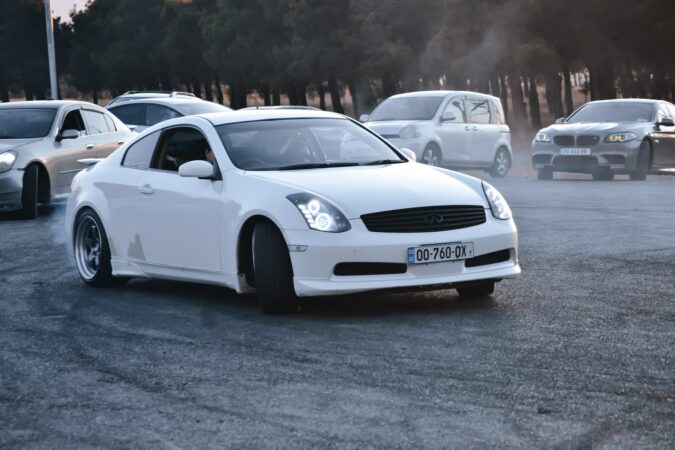 Combine that with a lovely chassis and a more affordable price tag, the G35 gave BMW a run for its money. It even won MotorTrend's car of the year award in 2003. And to this day, this car is still much loved by the tuner scene, especially the coupe version.
At this point in time, Infiniti was still only selling cars in the US. But after seeing the success of the G35, they were convinced that there was an opportunity to expand to the global market.
How Infiniti Went Global And Failed Miserably
Infiniti started spending money on marketing and building dealer networks throughout Europe and other parts of the world in 2008.
In 2011, they made a foray into Formula 1, Europe's most popular motorsport. This move makes sense since Renault made the engine for the Red Bull Formula 1 team at the time (speaking of, you can learn more about F1 in our guide on Indy Car vs Formula 1), and Nissan had an alliance with Renault.
They even made an Infiniti FX50 S. Based on their most popular SUV, the S was designed by then-two-time F1 champion Sebastian Vettel. Limited to just 200 units, it had a V8 with 20 horsepower more than the standard car, tuned suspension, and a taller final gear so the SUV can go up to 186mph.
Alas, this was all in vain as Infiniti ultimately failed to capture the European, Middle East, and even the Asian market. They left the European and Australian market around two years ago and has since focused their efforts in the USA.
To be fair, they're still selling their cars globally, such as in China and several Middle Eastern countries. But even so, sales are abysmal. In 2019, Infiniti sold around 35,000 units. Their rival, Lexus? A little over 200,000 units.
Why? There are a few reasons for this. The Carlos Ghosn (former Nissan CEO) scandal came to mind. While that may not have a direct impact on Infiniti, it certainly didn't help the brand.
Another problem is that Nissan has a tendency to make new cars that are innovative and brilliant. But then they sell it for 15 years until it's none of those things. This also seems to be a thing with Infiniti, where their cars just feel a little old. Perhaps you'll get a better idea when we compare it to Lexus:
Lexus VS Infiniti
We can't talk about premium Japanese brands without comparing them to the benchmark: Lexus. Toyota is the only one that has seen global success with its luxury division. Lexus is now sold in over 90 countries worldwide and has seen massive success in Europe and Asia.
So, is Lexus better than Infiniti? Yes, there's no arguing about this. Lexus has almost always been better than Infiniti. They provide a clear selling point: Lexus cars have a much nicer interior and distinct look than their Toyota counterparts.
Meanwhile, Infiniti cars have always been a little confusing. While styling is noticeably different than their Nissan counterparts, the interior was never quite as nice as Lexus' offerings.
Don't believe us? Take a look at any reviews and you'll see that Infiniti's cars almost always get a lower rating than its rivals. For example, Car and Driver gave the Q50 a rating of 6 out of 10. Meanwhile, the Lexus IS has 7.5 out of 10, and the IS isn't even the best compact sedan in the market.
Infiniti's interiors—especially for the smaller models—look more like an upscale American sedan interior. While not necessarily a bad thing, their rivals have a much nicer interior. So, does that answers the question to… Are Infinitis good cars?
Best Infiniti Car
Okay, so we've been a little doom and gloom here with Infiniti. But as the saying goes: one man's trash is another man's treasure. And Infiniti's fall from grace has resulted in discounts and lower prices throughout dealerships.
So, if you want a luxury car at a more affordable price, Infiniti might not be a bad option. And if you're serious about this, here are Infiniti's current offerings:
Infiniti Q50 – compact executive sedan starting at $42,650.
Infiniti Q60 – compact coupe based on the Q50 sedan and starts at the same price.
Infiniti QX50 – compact luxury crossover SUV starting at $39,150.
Infiniti QX55 – compact luxury crossover SUV based on the QX50 but with a coupe roofline starting at $49,150. Think Toyota C-HR but more luxurious.
Infiniti QX60 – mid-size luxury crossover SUV starting at $49,200.
Infiniti QX80 – full-size luxury SUV starting at $72,700.
To be honest, none of their current offerings are compelling except for one model, which we'll mention later. Even if we can find something nice to say about them, chances are their respective rivals will be better. So, why don't we take a look at older Infiniti cars during their heyday:
Are Infinitis Good Cars: Infiniti G35
The third-generation (2002 – 2006) Infiniti G35 was wildly popular, especially in the tuner scene. It was essentially a Nissan 350Z but with mature styling and a bit more practicality as it had more space.
The VQ35 engine was brilliant as ever, and it had great chassis balance which means it drove like a wonderful sports car. Since it shared many parts with the 350Z, there are plenty of aftermarket modifications you can do to it.
You can find cold air intake, exhaust headers, high-flow catalytic converters (such as an S2000 catalytic converter or a high flow catalytic converter Magnaflow or Evan Fischer catalytic converters), and turbo kits from many different manufacturers that will fit the G35. Suspension upgrade options such as shocks, brakes, and lowering springs are also abundant. This explains why it's a popular car in the tuner scene.
Despite its popularity, the G35 hasn't skyrocketed in value like most enthusiast cars have these days. You can pick one up for around $8,000, albeit with high mileage. Ones with less than 100,000 miles on the clock are harder to come by and will cost over $10,000.
Meanwhile, a Nissan 350Z from around the same period with high mileage is about the same price. But low-mileage ones will be around $7,000 more expensive than the G35. You can see why many tuners on a budget looking for a project car like this.
Note that the G35 has reliability issues, mostly with brakes and steering racks. Avoid the 2003 and 2006 models, and the safest one to buy is the 2005 model year. You can learn more about modifications for the G35 here.
Are Infinitis Good Cars: Infiniti FX35
The FX was Infiniti's contender in the mid-size SUV market, now replaced with the QX60. The FX was available in several trims: the FX 35 had the VQ35 V6 engine. Then there was the FX45 which had a 4.5L V8, which was then replaced by the FX50 in 2008 with a 5.0L V8.
We think the sweet spot is the FX35, as the FX45 and FX50 are thirstier with their V8 engine. Similar to the G35, the FX had great driving dynamics. However, this means the suspension was stiffer, and those looking for a comfortable ride will be better off with a Lexus.
The FX35 spans from 2002 to 2013, with the second generation introduced in 2008. They're both similar to drive, but you might prefer the looks of the first generation as it's more subdued.
Meanwhile, the second generation's styling is a little more aggressive. It has bigger grilles and more aggressive styling in the headlights. Some have said it looks like an atomic catfish, and I kind of agree. But I'll be honest though: I kind of like the second generation more.
Both the first and second-generation FX35 are around $10,000. But models with less than 100,000 miles on the clock will set you back around $14,000.
Avoid the 2005, 2008, and 2011 model years as those had the most complaints. If you want a first-generation model, the 2006 and 2007 models are safe to buy. As for the second-generation model, 2009 and 2010 are the safest ones.
Are Infinitis Good Cars: Infiniti QX60
The QX60 is the only modern Infiniti we would recommend that you take a look at. In true Nissan fashion, the QX60 was introduced in 2012 as the JX, and it took them 10 years to finally unveil a second-generation model. Most carmakers introduce a new generation within five to seven years.
Since this is a new car, it has the nicest interior of all the current Infiniti lineup. The steering wheel looks nice and sporty, a 12.3-inch touchscreen infotainment system comes standard complete with wireless Apple CarPlay.
There's also onboard Wi-Fi, and an optional 12.3-inch digital instrument cluster, and you can spec it up with a 17-speaker Bose sound system.
The engine is Nissan's famous VQ engine, a 3.5L V6 with 295 horsepower mated to a brand-new nine-speed ZF automatic transmission. Although the engine is a little outdated, it will still deliver plenty of power. And the ZF transmission is excellent.
If you have a large family, or many of your friends often hitch a ride, you'll be glad to know that all QX60s come with three-row seating. The top-spec Autograph model comes with second-row captain's chairs.
Overall, it's a pretty compelling option. The interior is nice and has great ergonomics, we still like the engine, and it's not bad to drive. The main downside is the ride's a little harsh, especially with larger wheels. Other rivals, such as Lexus' offerings, will be more comfortable.
One more thing: this is a new car. We have no idea what's the reliability going to be like. While the VQ engine and ZF transmission have proven to be quite reliable over the years, we don't know if the electronics and other components will be reliable. So, keep that in mind, and maybe wait until the second model year if you're interested.
Infiniti Reliability
Even though you can probably pick an Infiniti at a cheaper price than its rivals, it's not good to do so if it's unreliable. We'd much rather pay a premium for a car that's reliable and dependable than save money but ends up with a car that has lots of reliability problems.
So, are Infinitis reliable? If you've been dreaming of owning an Infiniti, sorry to say, it's not looking good. RepairPal, which is a company that provides information about auto repairs and a network of certified shops, ranks the Infiniti brand at 16th out of 32 brands.
Not so bad, that is exactly average. However, according to J.D. Power's 2022 dependability study, Infiniti is near the bottom half—11th place from the bottom, to be exact.
J.D. Power ranks them by problems per 100 vehicles, and Infiniti has around 228 problems per 100 vehicles. Slightly better than Acura's 244 problems per 100 vehicles, but far from Lexus' 159 problems per 100 vehicles.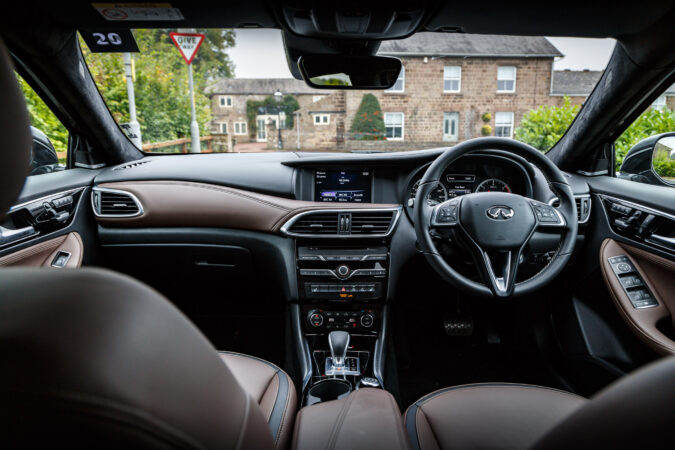 This comes as no surprise since Nissan's reliability track record has been pretty abysmal since the 2010s. However, as with most cars, there are bad and good model years.
We suggest you research what model years are particularly bad for the specific Infiniti model you're planning to buy. Avoid those bad model years, and then take a thorough test drive before you make a decision.
It's also a good idea to get a pre-purchase inspection. You can have a trusted mechanic do this for you, or look for a PPI service online. This includes checking the engine, and chassis, and scanning for trouble codes. It should cost you no more than $250.
Are Infinitis Good Cars: Frequently Asked Questions
Got any more questions about the Infiniti brand and are Infinitis good cars? Here are some answers you might find helpful:
Who Makes Infiniti Cars
Infiniti is Nissan's luxury car division, so they're the one who makes Infiniti. Modern Infiniti cars often no longer share platforms with Nissan, but they still share engines and other parts, and they often share the same production line.
Are Infinitis Reliable
They're not bad, but they're not the most reliable cars either. Reliability ratings are average, which is no surprise since Nissan's reliability isn't great either. There are some models that might be better than others, such as the Q50. But avoid any Infiniti that uses a CVT transmission if you're buying used.
Where Are Infiniti Cars Made
Infiniti makes the QX50 and QX55 in their COMPAS plant in Aguascalientes, Mexico. Meanwhile, the QX60 is made in Nissan's plant in Smyrna, Tennessee. And they make the rest of the lineup in Japan, either at the Tochigi plant or the Nissan Shatai Kyushu plant.
Are Infiniti Expensive To Maintain
According to CAREdge, an Infiniti will cost a total of $11,830 after 10 years of ownership. That's significantly cheaper than the likes of BMW and Mercedes-Benz, but still more expensive than Acura and Lexus. The latter in particular is projected to cost around just $7,700 to maintain in 10 years.
How Much Is An Infiniti Car
Their QX50 compact SUV is currently their cheapest offering, starting at around $39,150. And the full-size QX80 SUV is their most expensive model, starting at $72,800. So, an Infiniti is around that price. You can pick up a used model from the early 2010s with less than 100,000 for around $15,000.
Is The Infiniti Q50 A Good Car
It's fine, but you're probably better off with a BMW 3-Series, a Genesis G70, a Mercedes-Benz C-Class, or even a Lexus IS. While the engine is still good, the interior feels very outdated and is nowhere near as nice as its rivals. Unless you get a really good deal on the Q50, we recommend the other cars we've mentioned.
Are Infiniti Q50 Reliable
RepairPal gives the Infiniti Q50 a reliability score of 4 out of 5, which means it's above average and better than some of its rivals such as the BMW 3-Series. This is mostly thanks to the engine and transmission which have proven reliability.
Is Infiniti Japanese
Yes, since they're a sub-division of Nissan, Infiniti is Japanese. But the brand was first introduced in America, in a bid to rival American and European luxury brands. The brand did try to go global, but failed miserably and has since focused on the Japanese and American markets.
How Long Do Infinitis Last
Every time we get asked this, our answer is the same: most modern cars—including Infinitis—can last up to 200,000 miles before they need major powertrain repairs that will cost thousands of dollars. Provided that you avoid unreliable model years, as some are worse than others. And you need to keep up with general maintenance and replace worn-out parts, as these will greatly affect how long the car will last.
Are Infinitis Good Cars: Final Thoughts
So, are Infinitis good cars? Here's the thing: modern cars are becoming more equal. In the past, some cars have better gas mileage, more power, or more features. But these days, those aspects are getting even between cars, so, Infiniti technically makes good cars.
However, we just don't see how Infiniti is better than its rivals. BMW is better to drive, Audi has Quattro, and both Mercedes and Lexus feel posher than Infiniti. Even when it comes to price, both Acura and Genesis are usually cheaper.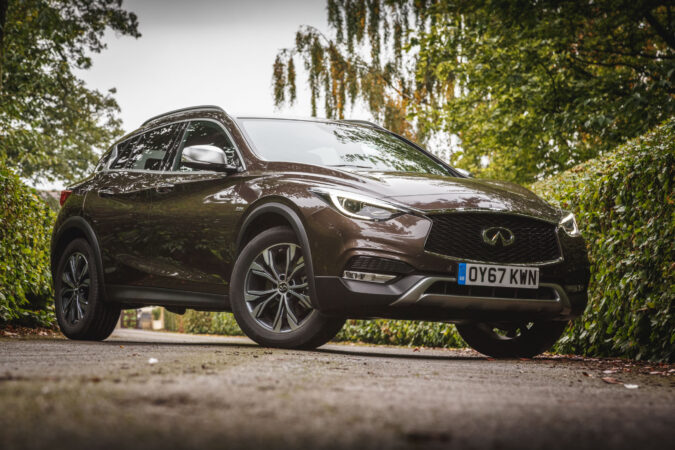 The only thing Infiniti has got going for it is that you can probably negotiate the price down since their sales are so low. And admittedly, a V6 comes standard, whereas its competitors typically come with a turbo four-cylinder engine instead.
While V6 growls are nice we don't think this is enough to sway us away from its rivals. Still, if you like the styling, and you can find a good deal, then Infinitis are still a decent pick.
One last note: if you're buying used, avoid Infiniti models that have a CVT transmission. They're notoriously unreliable. Hopefully, this article has been both entertaining and helpful for you.