No car seems to get as much hate from enthusiasts as the Toyota Prius. Heralded as the savior of the environment by activists, revolted by car enthusiasts across the globe. But the hate aside, are Prius good cars?
Is the hate warranted? Should you even consider owning one? We're going to delve deeper into Toyota's most popular hybrid. We'll focus on the latest generation, but we'll also cover the older generations. Here's all you need to know to answer the question "are Prius good cars?"
Toyota Prius
First, a look at the Prius' history: the Toyota Prius has been around for 25 years now, spanning four generations. It was first introduced in 1997, but the most famous—infamous in some circles—generation was probably the second generation Prius, known internally as the XW20.
The XW20 debuted in 2003 and was the first time Toyota brought the Prius officially to the United States. It was bigger than its predecessor and had a liftback design rather than the more conventional sedan design of its predecessor.
This was arguably the car that popularize hybrids. While it wasn't the first of its kind, the Prius made it cool to own a hybrid and gives everyone driving it the image—and feel—that they were saving the environment.
Hollywood certainly helped the Prius gain popularity. Jessica Alba, Natalie Portman, Jennifer Aniston, Leonardo DiCaprio, and even Tom Hanks have all been seen driving their Prius.
While it was cool for many, the Prius was hated by car enthusiasts. It was seen as the harbinger of death for the gas guzzlers. The anti-christ for the church of speed and power. Car enthusiasts around the globe hated the Prius with passion.
It was probably because the Prius was seen as a sign of things to come. We feared that all cars soon will be like the Prius; clean, quiet, boring, and a bit slow. But nearly two decades after the second generation, we're still here driving our gas-guzzling trucks and muscle cars, co-existing with the Prius.
So, the hate was somewhat irrational. But there were genuine and warranted criticisms: fuel consumption wasn't as good as the claims, it was slow, had a terrible sound system, and expensive.
Are Prius Good Cars: It's A No Then?
Well, hang on there, let's not jump to conclusions. While it had its downside, the Prius technically achieved its objective. It was cleaner than its pure gasoline counterparts. By some estimates, the Prius produces 30% less CO2 than a standard sedan of its size
Also, it popularized hybrid cars as a whole. Most people were skeptical of hybrids, fearing that it was nothing more than a fad and the extra money was a waste. But the Prius changed that, and we see more hybrids than ever now. Kind of like what the Tesla Model S did for electric cars.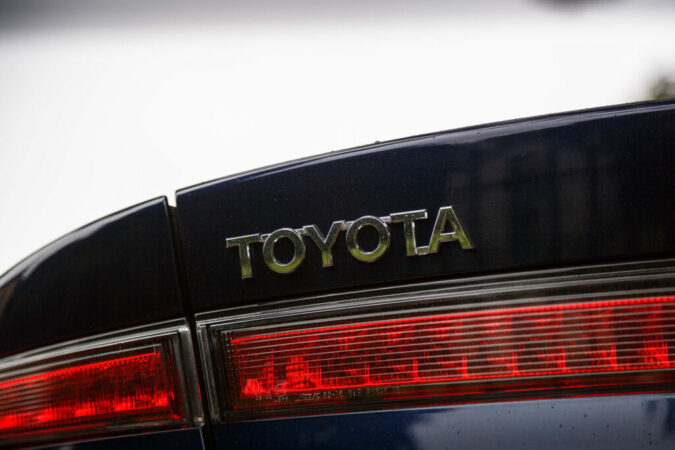 Whether or not hybrids and electric cars are eco-fads and part of "trendy environmentalism" is a discussion for another day. And best discussed with an actual environmental expert.
Here at MotorVerso, we're car experts. And we're here to answer your question about whether or not Prius are good cars. To answer that, let's take a closer look at the current generation, and we'll also discuss the previous gens later on.
Are Prius Good Cars? A Look At The Current Generation
To answer the question, we will look at how the current Prius fares in multiple aspects. And compare it with some of its rivals. But first, let's take a look at the model lineup:
Prius Models Difference
The Prius is now available in eight different trims, and there are three extra trims of the Prius Prime. The main difference is that the standard Prius is a "mild" hybrid, while the Prius Prime is a plug-in hybrid (PHEV). This means you can plug in the Prime, and it will run purely on its battery. Albeit for a minimal 25 miles.
Meanwhile, the Standard Prius is what we would call a mild hybrid. Unlike the Prime, you can't plug it onto a charging station to charge the batteries; it charges it by using the engine. Additionally, the electric motor and engine work in tandem constantly.
Another difference is that the standard Prius has two trims available with all-wheel drive (AWD-e), which are the XLE and Nightshade Edition. As for the price, the base L Eco Prius starts at $25,075. And the 'Limited' top trim starts at $33,370.
Meanwhile, the Prius Prime starts at $28,770 at the lowest trim and starts at $34,550 at the highest trim. In both cases, the differences are mostly in cosmetic parts such as wheels and chrome trims and features such as head-up display, sound system, and seat materials. The usual things you come to expect in different trim levels.
While hybrids are more affordable than ever, the Prius is still more expensive than its pure gasoline rivals. The Honda Civic (make sure you also check out our guide on are Honda Civic reliable), VW Jetta, Hyundai Elantra, and Mazda 3 are around $2,000 to $4,000 cheaper than the Prius.
You might also have heard of the Prius v and c. These were both body variations of the third-generation Prius. The v was a compact minivan, and the c was a hatchback. But both have since been discontinued, largely due to dwindling sales.
Prius Engine
Both Prius and Prius Prime now come with Toyota's 1.8L 2ZR-FXE inline-four engine. A variation of the 2ZR engine that you'll find in many other Toyota cars, including the Corolla.
As for the electric motor, the standard Prius has a dual motor-generator system, making a total of 121 horsepower with the gasoline engine. And the AWD-e models have another motor at the back making 7 horsepower. To power them there's a 0.75kWh lithium-ion battery for the front-wheel drive trims and a 1.2kWh nickel-metal hydride battery for the AWD-e trims.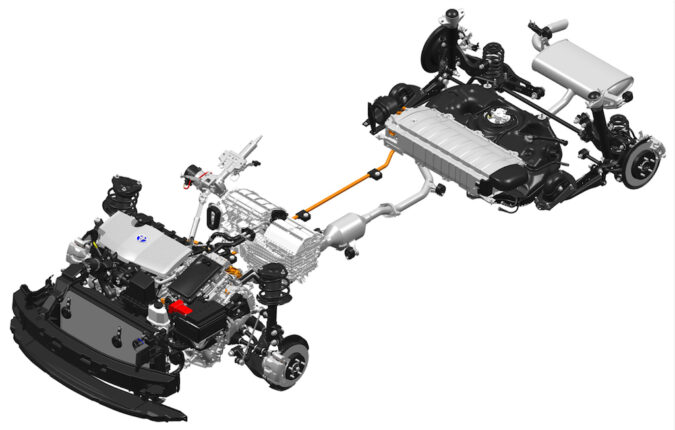 The Prius Prime has the same electric motor powering the front wheels. But there's a larger 8.8kWh lithium-ion battery that gives the Prime a better electric range. And a 3.3kW 100 – 240 volt onboard charger.
Both models use a Continuously Variable Transmission (CVT). However, the standard Prius uses an electronic CVT that adjusts the power bands depending on your driving habit. While the Prime has a planetary gear eCVT, which has conventional gears and allows for better acceleration. Think of it as a hybrid transmission.
Prius MPG
Depending on the trim, the EPA estimates the Prius will do between 52 to 55 mpg. And the Prius Prime has the highest mpg rating. However, reviews suggest that the real-life fuel consumption is more around 47 to 49mpg. It can still reach that 50mpg mark, but you'll have to be very careful with the throttle.
That being said, the Prius usually shines in city driving if you don't stomp the throttle. The electric motor does the job most of the time at slow speeds, and the engine rarely kicks in. This means you'll barely use the fuel, and in some reviews, it can hit over 70mpg—at least according to the car's trip computer.
Its rivals such as the Honda Insight and the Ioniq PHEV also return similar numbers. But estimates suggest they can do around 2 to 4 mpg more than the Prius.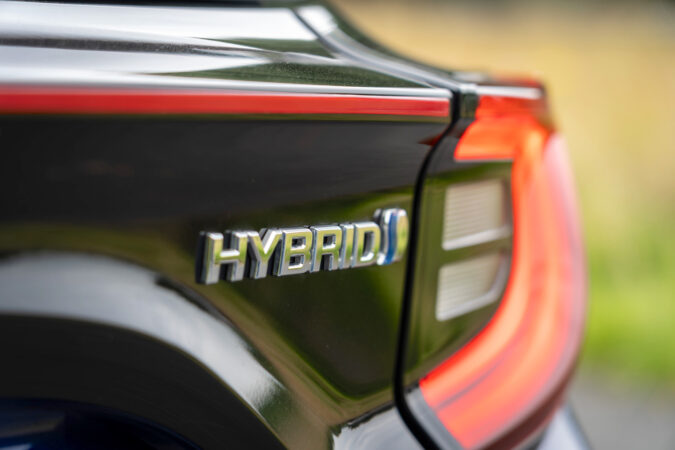 Another thing to keep in mind is the Prius Prime's electric range. While 25 miles is enough for many people's daily commute, it's still less than the Hyundai Ioniq's plug-in range of 29 miles. Many other PHEVs also have a range of over 30 miles, including Toyota's own Lexus NX.
Overall, the fuel consumption number for the Prius is still pretty impressive. We wouldn't bother with the Prius Prime since there are other cars out there that can outrange it. But the standard Prius will easily beat its pure gasoline counterparts.
Prius Towing Capacity
The Prius isn't exactly the sort of car you buy if you want to tow heavy loads. But if you want to, the Prius has a pretty respectable towing capacity. The standard Prius can tow 1,600 lbs, while the Prius Prime tows slightly lower at 1,500lbs.
Not a lot, but still respectable. Here's how cars of similar sizes perform:
Honda Civic – 1,000lbs
Hyundai Ioniq Plug-In Hybrid – 1,025lbs
Hyundai Elantra – 750lbs.
VW Jetta – 2,000lbs.
Mazda 3 – 2,000lbs.
As you can see, only the Jetta and the Mazda 3 beats the Prius in terms of towing capacity. Neither of them is a hybrid. Some also say that the Honda Insight can tow up to 3,500lbs, but we can't verify this information so take that with a grain of salt.
Anyway, the Prius' 1,600lbs capacity is plenty. You can tow a motorcycle, a jetski, a canoe, an ATV, or a small teardrop camper. Just don't be surprised when the MPG freefalls as my GPA did in my second semester.
Anyway, if you'd like a Toyota and want to tow with it, might we suggest the Tacoma instead? The base model has similar prices to the Prius, and its least powerful model is capable of towing up to 3,500lbs. Not exactly eco-friendly, but hey, it tows.
Prius Safety Ratings
If you're concerned about safety, you'll be happy to know that the Prius earns five stars from the IIHS (Insurance Institute for Highway Safety). This applies to both models since they're built on the same platform.
The Prius earns 'Good' in almost every aspect. With only the small overlap front passenger side, and headlights getting an 'Acceptable' mark from the IIHS.
If you didn't know, the overlap front test measures how the front end performs when hitting a barrier at 40mph. Acceptable means it's safe, so you have nothing to worry about.
Are Prius Good Cars? Driving Impressions
After 25 years, Toyota has pretty much perfected the hybrid drivetrain. We sure hope so otherwise what have their engineers been doing? Anyway, the Prius is a decent family car all-around.
It's comfortable, it's practical, it's not luxurious but it has that usual Toyota build quality, and the hybrid drivetrain is so smooth that you will barely ever notice when the engine starts to kick in.
Some downsides include the lackluster entertainment system. The standard 7-inch system is decent and has Apple CarPlay and Android Auto capabilities. The 11.6-inch system weirdly can't connect to Apple CarPlay and Android Auto, and it's slow. Whatever you do, don't choose that system.
If you're a keen driver, this is where it really starts to fall apart. One word summarizes the driving experience well: dull. The handling isn't inspiring, the engine is somewhat underpowered, and of course, the CVT transmission is, well, dull.
We get it, people don't buy the Prius to have fun with. They buy it because it's fuel-efficient, comfortable, and has a funky and futuristic look.
However, in a market filled with exciting compact sedans—not to mention exciting-looking EVs—the Prius, be it the standard or the Prime, just feels underwhelming. A hybrid car passed its prime if you will. Get it? Cause there's the Prius Prime? Sorry, can't resist.
Prius Generations
Now that we've covered the current generation, let's take a look at the previous generations. Mainly the second and third generation, since the first generation was never officially sold in the US:
Are Prius Good Cars: Second Generation
This was the Prius that most of us grew up with. Produced from 2003 to 2009, this had a 1.5L 1NZ engine paired with a 50kW electric motor making a total of 110 horsepower. Transferred by a 1-speed planetary-gear automatic transmission.
This all translates to a car that's comfortable, efficient, but admittedly slow. This has pretty much been the mantra for the Prius since then, and while we're not a big fan, a lot of car buyers are perfectly fine with this.
One thing we'd like to note is the liftback design. This design was mostly to reduce drag coefficient, which essentially makes the car more slippery and fuel-efficient. But another advantage of this design was the extra trunk room.
Hate the Prius all you want, but it was a pioneer and won many awards. This includes Motor Trend 2004 Car of the Year, 2004 North American Car of the Year award, and 2005 European Car of the Year award.
Are Prius Good Cars: Third Generation
The third generation was produced from 2010 to 2014. It looks largely similar to its predecessor; with similar silhouettes but it had redesigned lights and bumpers. The engine was also larger, you'll find it has the 1.8L 2ZR four-cylinder engine just like the one in the current Prius.
Meanwhile, the electric motors are slightly more powerful at 60kW and this results in a combined horsepower output of 134 horsepower. But just like its predecessor, it still uses the 1-speed planetary-gear automatic transmission.
If you want an older Prius, this is probably the one you should go for. It's faster, still looks modern, and is all-around a good hybrid car. However, this generation was infamous for Toyota's massive recall.
The recall affected many Toyota vehicles, but the Prius seems to take the most heat. There were several separate recalls, but the most infamous one was the unintended acceleration due to an out-of-place floor mat that can cause pedal entrapment.
There were also other recalls regarding its anti-lock brake (ABS) software, cruise control, and fail-safe system that prevents the hybrid system from overheating.
Okay, so this doesn't sound great. But we still believe that this is the Prius to buy if you're looking between the second and third generation. Speaking of buying, let's take a look at the model years you should avoid:
Prius Years To Avoid
If you don't feel like buying brand new, then avoid these model years:
2005 – 2009. These model years are notorious for the headlights shutting off suddenly, sometimes not working at all. Excessive oil consumption has also been reported, which can cost up to $3,000 to fix.
2010. This model year received the most number of complaints by far. The excessive oil consumption issue remained even in the new generation and is potentially expensive to fix. Other issues include paint peels and a failing brake master cylinder.
2011 and 2012 models also had similar issues but there were a lot fewer complaints than the previous year. Still, best avoid this one as well.
The 2016 model was the second year of the current fourth-generation Prius. It's reliable for the most part, but weirdly there are a lot of reports of the windshield cracking. This can cost up to $800 to fix.
We recommend watching the video above to learn more about the things you should look out for when buying a secondhand Prius. Overall, the 2004 model year was great but it may be too old for some people.
Meanwhile, the rest of the second-generation model years had headlights and oil consumption issues. The engine itself is very reliable, but these issues can be costly in the long run.
The sweet spot is the 2012 to 2014 model years. They cost around $12,000 on average, still feel modern, and reliable, and have the fewest problems. Note they were still subjects to recalls, so ensure they have been taken in for the recall, and check the VIN for accident reports.
Facts: Why the Toyota Prius is so Hated
The Toyota Prius is a four-door hybrid hatchback that has been around since 2000 and has sold over 4 million units.
The Prius is known for its exceptional fuel economy ratings, which contribute to its hate because of its perceived pompous aura.
Despite its success, the Toyota Prius is a car that people either love or hate, and there is more hate than love.
The Prius is not sporty, nor does it hold more than five people, but it excels in fuel efficiency.
The Prius's aerodynamics have changed over the years, leading to a really low 0.26 coefficient of drag, which has contributed to its "ugly" appearance.
Prius drivers tend to drive slowly, which can frustrate other drivers who need to get somewhere fast.
Prius batteries are manufactured in a way that is toxic to the environment, leading to more pollution during the making of every Prius.
Despite its exceptional fuel economy and reliability, the Toyota Prius is not considered "cool" enough by car enthusiasts, leading to hate.
The Toyota Prius has been referred to as a "villain" in the past, and people love to hate it because it is too good at what it does.
Prius haters may just love to hate, and there is nothing wrong with being an MPG enthusiast.
Are Prius Good Cars: FAQs
If you have any more questions about the Prius, check our answers below:
Are Toyota Prius Good Cars
They are technically good cars. If you're looking to buy a secondhand hybrid, then the second and third-generation cars are good choices. But if you're looking to buy brand new, we recommend shopping around.
How Much Are Toyota
The Prius starts at around $25,000 and tops out at around $33,000. Many other Toyota cars are around this price range as well, including the Corolla, the Camry, and the Tacoma.
How Do Prius Work
The Prius has a normal 1.8L internal combustion engine and an electric motor with dual generators. When driving slowly, the engine is off and only the electric motors operate with electricity from the battery, saving fuel. But when you put your foot down, the engine turns on to propel the car as the electric motor isn't particularly powerful. The engine also powers the battery when it's on.
How Much Does A Prius Weigh
The standard Prius weigh in at 3,010lbs, and the AWD-e models are slightly heavier at 3,220lbs. Meanwhile, the Prius prime weighs around 3,365lbs thanks to its larger batteries.
How Many Miles Can A Prius Last
As long as it's maintained properly, a Prius can last up to 200,000 miles before major repairs are necessary. It's overall very reliable, with an average reliability rating of about 4.5 out of 5 stars from RepairPal. One thing to note, battery packs can be expensive to replace, and you'll likely need one once you go over that 200,000-mile mark.
Are Prius Electric
As of now, there's no fully electric Prius. All models are hybrids with very limited electric range.
When Did The Prius Come Out
The Prius came out in 1997, but this first generation was not officially sold in the US. The second generation Prius debuted in 2003, and Toyota started selling them officially in the US a year later. The third generation came out in 2009, and the current gen in 2015 and later facelifted in 2018.
Are Prius Good Cars: Conclusion
So, is it a good car? Yes, just not as good as its rivals. It's still a good hybrid car in its own right, but many carmakers have since caught up with the Prius and now offer better and more exciting cars.
If you want a hybrid that lasts long and holds its resale value, then there's nothing wrong with the Prius. But for everyone else, we recommend looking at the Hyundai Ioniq PHEV or the Honda Insight for the absolute best hybrid.
These two cars offer better MPG and are just as good to drive as the Prius. Also, maybe consider going electric altogether? EVs now have a better range and there are more charging stations than ever. The Hyundai Ioniq 5 is currently very popular—and rightly so.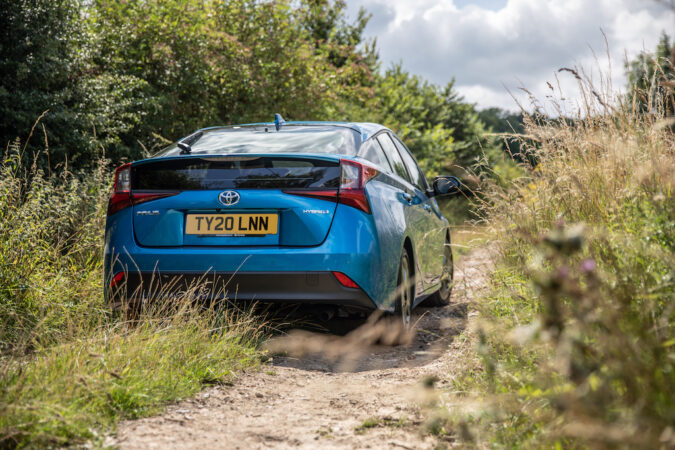 For keen drivers, we recommend the Honda Civic or the Mazda 3. These are not hybrids, but they're comparable in size to the Prius. Sure, you won't get as much MPG. But these two are the most exciting sedans that you can currently buy, and you won't regret it.
Before you pull the trigger, always go to the dealer and ask for a test drive and compare them. We can recommend what to buy, but it's your money you're spending and you should test them first-hand to see if you like it. In any case, we hope this has been helpful. Happy shopping!