A car diagnostic tool or often referred to as an OBD2 scanner is designed to diagnose and clear error codes. Ever since the 2000s, cars are made in a way they can be accessed by scanner tools. In the line of work for a mechanic, this invention was a real game-changer. What exactly is the best car scanner? And why is it important?
Here is a scenario. Your check engine light illuminates. This obviously means bad news. But the check engine light could light up for numerous reasons. What exactly is wrong with your car. If it were the old days, you'd have to rip apart your car and find what is wrong. Today the process is much easier. For ease of diagnostics and troubleshooting, automotive scanners have been a real godsend for mechanics and technicians.
Whether you are a professional mechanic or someone who enjoys working on his own cars, you might have thought of purchasing a car scanner tool. Even if you are not a car enthusiast or a mechanic, you can save a lot of money by avoiding expensive trips to the mechanic to get your car diagnosed. The best car scanner need not be expensive. Just serve the purpose.
Since a mechanic is charging almost $100 for a check engine light inspection, it would long to make your money back if you invest in an automotive scanner.
How Does A Car Scanner Work?
Other than the fact is your car is a mode of transport, it is also a computer on four wheels. All modern cars are capable of hosting an OBD2 scanner. The scanner reads the data from the car and informs the user of the state of the car.
What Is A Car Scanner?
A car scanner tool or an OBD2 scanner is a standardized system for self-diagnostics. The OBD2 is the software that regulates and maintains your car's main functions. It is capable of sending commands to different systems to maintain the overall health of your car.
The OBD2 gathers data about the car as it works. When the owner needs to access that data, a car scanner tool is used to display the data gathered by the software. The system gathers data in many areas of the car. This includes engine RPM, coolant, engine temperature, camshaft and crankshaft position, throttle, and road speed.
When any of these are not functioning satisfactorily, they can be identified using the scanner tool. This allows pinpointing the exact source of the problem if something is wrong with your car.
Types Of OBD2 Car Scanners
There are 2 types of scanner tools in the market, code reader and scanner tool.
An OBD2 code reader is a tool that allows to read codes and clear them. It is inexpensive when compared to the scanner tool. Though it is cheap it has its limitations. Specifically, it lacks information on certain manufacturer codes, and it cannot access some types of data.
Secondly, we have car scanner tools. Scan tools are more expensive than code readers. But it has a few additional features that the scan tool is unable to provide. The best car scanner can provide extensive access to recorded and live data. It also can read specific manufacturer codes, which allows extensive troubleshooting.
What Makes The Best Car Scanner?
There are hundreds of car scanners out there in the market. Without knowing anything about them, choosing the best car scanner is impossible. So before choosing you should, filter out the best car scanners in the market.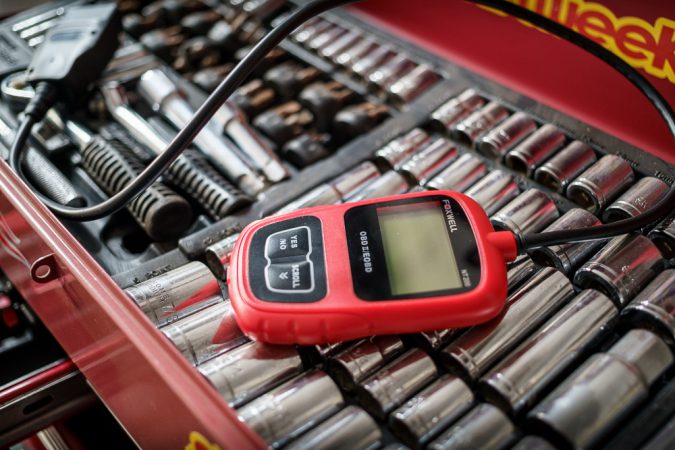 Other than that, you should also you should look for out other features as well. These features include the type of scanner, features available, and compatibility.
Type
Other than classifying into code readers and car scanners, car scanners are further divided. There 2 types of OBD2 car scanners available. First, you have the normal plug-in scanners. These would have a display, buttons, and built-in software in them.
Secondly, you have Bluetooth scanners. In these, you would have to plug in a small device. This would have no display or buttons. You need to connect this to your smartphone via Bluetooth. There would be a specific app you need to download, but after connecting you should be able to get every bit of information to your smartphone.
There is no disadvantage of choosing either of these types. But nowadays people often tend to go with the Bluetooth type.
Features
When looking for the best car scanner the more features that include the better. With the availability of more features and modes, the easier the code reading gets. Thus following up with a diagnosis.
Availability of live data mode helps in reading data in graphical presentation for better interpretation. Another huge plus is the availability of features like misfire count and smog test. These tend to be quite useful.
Compatability
There are some car scanners that are specifically built for different brands or models. Before buying a scanner make sure to choose a universal car scanner. Since these allow you to connect to any car despite the brand or model. While buying the tool, you also need to check your vehicle's make and model.

Best Car Scanner – Suggestions
Now that we went through what to look for when buying a car scanner, you should be able to pick what works for you. But if you still cannot pick the best car scanner, here are some suggestions to consider and maybe help come to a decision.
BlueDriver Bluetooth Pro OBD2 Scanner
The BlueDriver Bluetooth Pro OBD2 Scanner, as the name suggests is a Bluetooth-operated module. The device itself is compact and easily portable.
This device has a ton of codes. This allows the user to get a clear picture of the exact problem. Also, you would get a specific repair report, which makes the job much easier. The extensive database not only reads engine codes but creates many other repair reports.
You also get real-time reports. The live data gives access to view the health of your car in real-time. The user-friendly app is available on both IOS and android.
When it comes to cost, this lies in the average scanner price range. You should be able to buy this for $110 to $125. This comes with a 1-year warranty period.
ANCEL AD310 OBD2 Scanner
The ANCEL AD310 OBD2 scanner is made to be like the classic scanners. It is easy to use and fast. It can read and delete engine codes. Supports 8 languages, so it can be used on a lot of imported vehicles as well. It also works on older cars, anything with OBD2 software is compatible.
The biggest disadvantage with this scanner is that it doesn't read SRS or ABS codes. It is only capable of reading engine codes. It can easily find out why your check engine light is illuminating. But you cannot ask much more from this device.
This is one of the cheapest car scanners in the market. You could buy this for just $20. Is this the best car scanner in the market? No, but for the price, it is well worth it. This comes with a 3 year warranty period.
ANCEL FX2000 OBD2 Scanner
The ANCEL FX2000 OBD2 scanner provides a lot of useful features. This is capable of working on any car made after 1996 with a few exceptions. For European cars, it only works if it is newer than 2002. And with Asian cars, it should be newer than 2005. But it is capable of running engine codes for any car made after 1996 no matter the regi0n.
The scanner is available in 8 different languages. It is perfect for newer vehicles as it can run every scan needed. This is capable of reading the engine, ABS, SRS, and PCM codes and lives streams data from each of these symptoms and shows it one single graph, to help you troubleshoot the problem. It can also run smog or emission tests.
When looking at the price this too falls in the average range. The cost is closer to $150 to $160.
FIXD OBD2 Professional Bluetooth Scanner
The FIXD OBD2 Professional Bluetooth Scanner, as the name suggests is a Bluetooth scanner. It has a user-friendly app that is compatible with android devices and IOS devices. This is a battery-powered compact unit. It is capable of reading and erasing error codes easily. 
It can translate over 7000 fault codes to be easily read in the mobile app. This scanner is one of the few scanners that keep track of maintenance. Meaning it will notify you when your engine oil is running low, for example.
It works with any gas-powered car newer than 1996. For diesel engines, it should be newer than 2008.
This is one of the cheapest Bluetooth car scanners. It costs less than $50. With just 7000+ readable codes it is not the best car scanner, but well worth the price.
OBDeleven Ultimate Edition Next Generation Professional OBD2 Scanner
If you own a VAG group car such as Audi, Volkswagen, Seat, or Skoda the OBDeleven Ultimate Edition Next Generation Professional OBD2 is the best car scanner you can get. 
This is a Bluetooth car scanner specially made for VAG group cars. This is a top-of-the-line module which simple to use. It is compatible with both Android and IOS devices.
The app is completely free. If you do decide to purchase a premium package, you would get much more benefits from the OBDelven scanner. This unit also allows users to access numerous dealer-specific menus where you can customize your vehicle's default settings. This is a feature that no other scanner tool provides.
The price is a bit on the costlier side. It costs close to $250. Even though it is one of the pricier car scanners, a lot of people tend to buy it. This is because for the Volkswagon Auto Group car this is no doubt the best car scanner in the market.
Autel MaxiCOM MK808 Scanner
If you are looking for an all-in-one package, then this is it. It works with 85 different car models. This can read engine, PCM, TCM, ABS codes, and more. This also offers liver data for deeper troubleshooting access.
The Autel MaxiCOM MK808 scanner gives a detailed report when it scans a problem. Including the most likely cause of the problem. With 25 buttons it makes solving those problems a lot easier as well.
The features that are included in this are ABS bleeding, battery registration, oil changes, injector coding, and so much more. Not many scanners are equipped with this many features.
This is an ideal choice for car shop owners and professional mechanics. For home usage, it depends. If you are a car enthusiast and always invested in your car, this will be worth it. If not paying for this is not the best option. This is because it costs over $450.
Even though the price is on the higher side, the countless features this offers make it one of the best car scanners in the market.
This is a much more low-end Autel scanner than the scanner above. But even though it lacks a few features it is affordable. The Autel MaxiLink ML629 is ideal for personal usage.
This works with cars with 30+ cars up to 2015/2016. It cannot perform with most newer cars. This is not a universal scanner so make sure your is compatible before you make a purchase.
This device is capable of pulling out codes in seconds.  You can get emission tests, or if you are troubleshooting SRS or ABS errors, you can get them done too. This also provides live stream data. Though it is not the high-tech Autel scanner, it can hold its own.
Plus, this is not as costly as the previous Autel. You can buy this for $125. This comes with a 1-year warranty, and 1 year of free customer service.
LAUNCH Creader 3001 OBD2 Scanner
Backed with fault code definition, the LAUNCH Creader 3001 OBD2 scanner works with most types of vehicles. All you have to do is plug this and it will show you exactly where the error is on your car. This is one of the easiest car scanners to use.
This provides live data and for your convenience, you can look at it as a freeze-frame as well. The automotive diagnostic tool can identify your car's VIN too. It is also capable of identifying misfires in your fuel system. It comes with an EVAP test function that helps to prevent fuel evaporation.
For $25 this item is considerably cheap. Other than that it also comes with a 3-year warranty. You wouldn't have to spend on batteries either, as the device draws power from the car itself.
OBDScar OS601 EOBD OBD2 Scanner
The OBDScar OS601 EOBD is a blend of both affordability and performance. It is a universal scanner. You can use it with most types of vehicles as it comes with maximum compatibility.
The scanner can scan all OBD2 protocols. The 7 buttons beside the display allow seamless navigation and ease. You can use it for maintenance testing and it also features an onboard monitor test. It also is equipped with a smog test. Live data stream is also available making it a handy tool.
It costs only $30. So it is in the cheaper range. Again there is no need to invest in batteries for this scanner either.
All 10 of the above-mentioned scanners will do wonders for your car's health. Whatever you choose it should be able to suit your needs. Costlier scanners aren't always the best. Even the cheaper ones can get the job done. So before investing a ton of money on one scanner, make sure you have your needs clearly identified. Whichever one you choose, you definitely will be able to get your money back in the long run.
Buying Guide – Best Car Scanner
To get exactly want, you need to know what you are buying the scanner for. And then you should look for what suits you best. Here is the guide that will help you choose, your end product.
Type
As mentioned earlier there are 2 types of scanners. That is the normal scanner and the Bluetooth scanner.
The normal scanners are self-containing. You do not need anything else to operate it. Just plug it in and it would be ready to use. This would have a screen to display the data, buttons to navigate, and inbuilt software. These are bulkier and harder to transport.
These tend to be costlier when compared to the Bluetooth scanner. This is because they are more popular, probably because they can operate without the help of any other technology.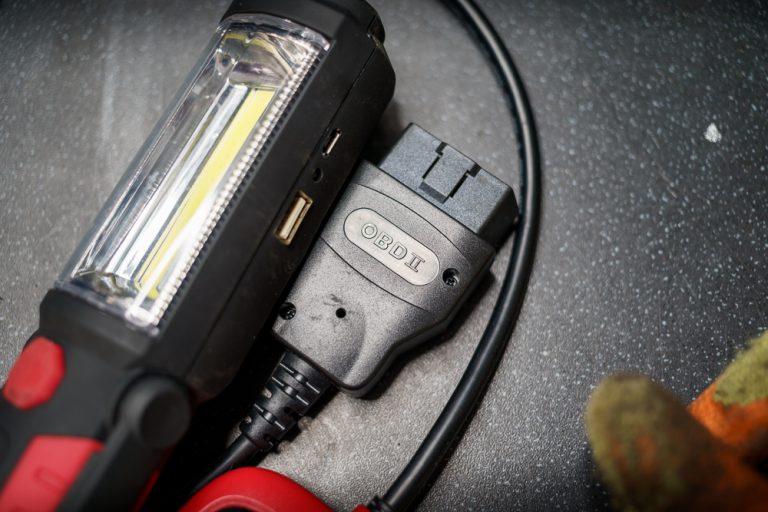 The Bluetooth scanners do not have screens or buttons to navigate. All you need to do is connect it to your smartphone and the data is displayed on your mobile. In most car scanner tools the manufacturing company will produce a specific app. If not there are a bunch of third-party OBD2 scanner apps that you can use. They are compact and cheaper than the normal scanners.
Both types of scanners can work just fine. And you don't need to be much tech-savvy to operate the Bluetooth scanners either. So find what fits your budget and what you are comfortable with operating.
Compatability
The next thing that you have to look at is compatibility. Before buying make sure to whether the scanner is compatible with your car. If your car is manufactured in the US and is newer than 1996, most OBD2 scanners will be compatible. If your car is manufactured out of the US, you should be careful about the compatibility.
Not a lot of scanners offer Asian or EU manufactured cars older than 2000. So double-check whether the scanner is compatible with your car.
If you are buying a Bluetooth scanner you should make sure it is compatible with your mobile phone. Most Bluetooth scanners are compatible with both IOS and Android devices. But there are a few which are only compatible with one of the above. Also, you need to make sure your operating system is a newer version. You won't be able to connect the Bluetooth scanner with an older mobile phone.
Before purchasing lookout for these 2, the type of scanner and the compatibility. If you buy a scanner that is not compatible with your car or you are not comfortable operating, you'd be simply throwing money away.
Professional Auto Scan Tools – Facts
Onboard diagnostics (OBD2) scanners are essential tools for mechanics to diagnose vehicle issues quickly and efficiently.
TOAD (Total OBD2 Auto Diagnostics) is considered the best diagnostic tool by many due to its extensive data and performance-enhancing capabilities.
Autel Maxisys Elite and Autel Maxisys MS908 are other high-quality professional-level scanners that enable programming of the vehicle's ECU system, among other features.
Autel MaxiCOM MK808 can diagnose issues with other systems besides the engine and drivetrain, such as the fuel system, brakes, tire pressure, and TPMS (to learn more, check out our guide on what does TPMS mean on a car).
Innova 3160g is a compact handheld device that can connect to the car using Bluetooth, making it portable and lightweight for easy use.
These auto-scan tools can diagnose a wide range of issues, including analog and digital gauges, current faults, O2 sensor results, and more.
They offer wireless connectivity to the vehicle, enabling diagnosis and solutions from almost anywhere in the shop, improving efficiency.
Most professional scanners come with a large, easy-to-read screen and rugged housing built for heavy use in professional environments.
Automatic updates and cloud access to repair manuals and mechanic user boards are standard features of most professional scanners, providing up-to-date solutions to issues.
Professional-level scanners provide customer data and management tools that help manage data for easy access, store it through the cloud, and recall it when the customer returns, improving customer satisfaction.
Verdict – Best Car Scanner
If you look at the market there are hundreds if not thousands of car scanners. Not all are worth paying money for. The 10 scanners in this list are some of the best car scanners that and worth the price. All the available options can be overwhelming, so you can pick out one from the above list, do some of your own research and settle for that car scanner.
To further simplify the process,
If you are attracted to technology and love a compact and affordable scanner, with as many features as possible the Bluedriver OBD2 scanner will suit you. It is compatible with IOS and Android and a user-friendly app makes it easy to diagnose your car.
If you are looking for a professional scanner, and you have a high budget you should choose the Autel Scanner MaxiCOM MK808 Scanner is a good choice. 
If you are looking for something that would last for a really long time, you should choose the ANCEL AD310. It comes with a 3-year warranty and would last a lot longer than most of the other scanners.
If you are inexperienced with scanner tools, the Launch Creader 3001 OBD2 Scanner is one of the easiest to use and master.