It might be challenging to choose the best place to buy used motorcycle when there are so many options available. These are some of the greatest locations to look for second-hand motorcycles, as well as some pointers on how to avoid scams when using these services.
If you've decided to buy a motorbike, you've undoubtedly established a budget and determined which bike is best suited to your needs. Because the expense of a brand-new motorcycle is out of reach for many people, they opt for a used motorcycle. You must, however, ensure that the bike you purchase is in good working order, mechanically sound, and will last you for a long time
The Best Place To Buy Used Motorcycle On The Internet
1. Craigslist
On Craigslist, you may find practically any style of bike, but there are some precautions you should take. Because many people selling on Craigslist are uninformed of the genuine value of their items, good deals can be found there.
However, many people mistakenly assume that the old bike they renovated is worth far more than it actually is, so does your research before responding to an ad. Also, keep in mind that Craigslist is a "buyer beware" site. You have no option against the seller if the motorcycle fails mechanically after a few months.
Craigslist poses the biggest challenges but also the most opportunity for reward. You never know if you'll stumble across a $2k 1969 sand-cast CB750 or a $14k "patina-built" Yamaha XS650 project. While you may be able to purchase some items for a fraction of their true value, others believe their old crappy project is worth the world.
Their costs, like their structures, don't have to be based on reality. Other than what you can see when you go to check it out, there is no quality control. It's now your concern if something breaks down a bit farther down the road.
1.1. Craigslist, Local Geographic Areas:
Craigslist is a well-known and best place to buy used motorcycle. Local geographic areas are used to categorize listings. You have the option of selecting the areas where your motorcycle will be marketed. This function allows you to reach out to a larger number of people in your local area with your marketing.
The site used to be free to list bikes and RVs, but it recently changed its regulations. The site began charging a $5 listing fee in November of 2016 to put these things for sale. Despite the cost, it's still less expensive than selling on eBay or other online marketplaces.
When using Craigslist, a word of caution is necessary. Scammers have been known to use the site as a shelter for predators. If someone you don't know offers you a deal that sounds too good to be true, be cautious. The majority of scammers on this site try to dupe the seller into shipping the bike through phony shippers who defraud them for shipping money.
2. Autotrader
Autotrader, like Cycle Trader, offers a wide range of manufacturers, models, and pricing points. This company, which was founded in 1975, has developed over the years to become one of the most popular go-to sites for anyone looking to buy a new or used automobile.
Autotrader isn't just for motorcycles, though. All listed are cars, trucks, campervans, trucks, and even farm and plant machinery. The organization has established a great reputation over time.
3. Cycle Soup
Based in Bloomington, Minnesota, Cycle Soup sells all things engines, including popular motorcycle brands like BMW, Triumph, Ural, KTM, Vespa, Honda, and others. The brand includes a blog with information on anything from the best adventure bikes to budget-friendly bikes if you need help deciding which bike to buy.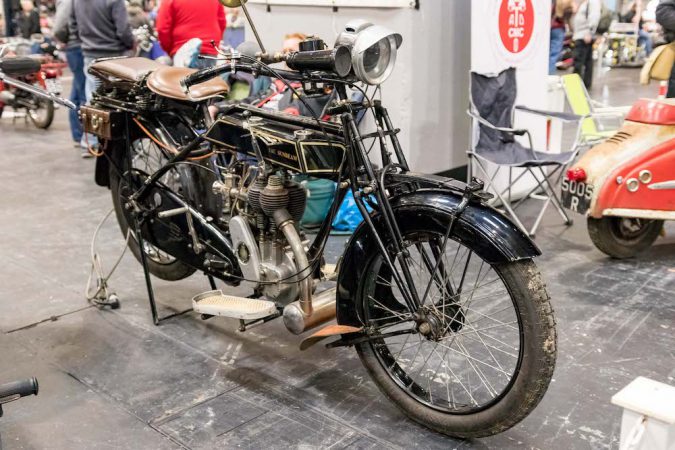 4. Motorcycle Trading Post
Visitors can use this classified listing website to buy, sell, or trade their new or used bikes. The best part? They can do so with ease and safety. It sells anything from Harley-Davidson motorcycles to Honda mopeds, with Harley-Davidson being one of its most popular categories. The Harley Davidson FLHT Street Glide, for sale out of Hillsborough, NJ, is one of the featured motorcycles for sale that is generating a lot of interest.
5. Oodle Marketplace
Oodle operates various online marketplaces with a combined monthly unique user base of more than 15 million. TechCrunch, CNET, and VentureBeat were among the publications that featured it. To find a specific bike, use the site's search box or browse through the many categories: Classic, Competition, Custom, and so on.
6. Cycle Trader
Cycle Trader is the most well-known online marketplace for selling motorbikes. For placing their motorcycle for sale on the site, private sellers are charged a fixed price of $9.95. This simple procedure involves purchasing ad space and then following the steps to complete the listing. Millions of people will be able to see the advertisement.
These are one-of-a-kind buyers looking for a motorcycle on the site. After you complete the registration process and give the necessary information/photos, the advertisement appears on the site within minutes. The site acts as a safety net for buyers and sellers, preventing scams and allowing for more secure purchases and sales.
If you have any issues with the listing, professionals are ready to help. Cycle Trader is one of the best places to buy used motorcycles. It receives the most views from a motorcycle sales, exchanges, and purchases-focused audience.
7. Ebay
eBay may be a good option if you're looking for the best place to buy used motorcycle. The most significant advantage of eBay is that you do not have to communicate with the seller until you are ready to purchase. Ebay's message system can be used to get answers to questions.
You don't have to speak with the seller until you're ready to buy. Simply order the bike online, pay for it, and it will be delivered to your home. This means you'll never get to ride the bike or have it checked out mechanically before buying it.
7.1. eBay, Buyer Protection:
Even though eBay offers buyer protection, it can be a challenging procedure to navigate. Bikes on eBay have a history of being more expensive, and there may be shipping expenses involved, which might dramatically increase the price.
eBay is the best place to buy used motorcycle, but it may be pricey and often requires delivery. You may shop at your leisure, sit back and look at photographs without having to interact with the person selling the motorcycles. If you have a question, you may simply send a message to the seller, who will typically react quickly, especially if they are eager to sell.
The word of caution is to make sure you have nice images. Ask the seller for additional detailed images if you don't see enough of something you want to see. Better photographs usually indicate a better bike, but you want to be certain of what you're receiving, so ask as many questions as you can ahead of time.
Some sellers will allow you to return it at your own expense if you are unhappy with your purchase, but shipping is still costly, and that's a lot of money to spend just to find out you don't like it in person. Scam protection is available on eBay, so if something was outrageously exaggerated, you might be able to get your money back.
The fee for selling a motorcycle is 1.5 percent of the purchase price. When the item sells, be prepared to pay this fee. There is also a listing cost to utilize the site, regardless of whether or not the item sells.
8. Rumble On
Rumble On is an online marketplace for consumers. It allows customers to sell their motorcycles online. All vehicle types are accommodated on the listing site. This includes automobiles, trucks, motorbikes, and other vehicles. The site's owners run a cash-offer campaign. This gives you a cash offer in exchange for a rapid sale. The site provides a variety of selling alternatives.
You can advertise for a higher fee if you prefer. The process of listing is simple and free. Millions of people that visit the site will view your listing. The listing procedure is divided into four steps. To begin, enter your motorcycle's VIN. After that, add photos or a video. Follow the suggested pricing guide to get an estimate of your motorcycle's market value. It's that simple.
Rumble also has live auctions where you can sell your car. This is another way to engage with potential buyers while selling a used motorcycle. Rumble on is one of the best place to buy used motorcycle that we've discovered. The site offers the widest range of selling possibilities.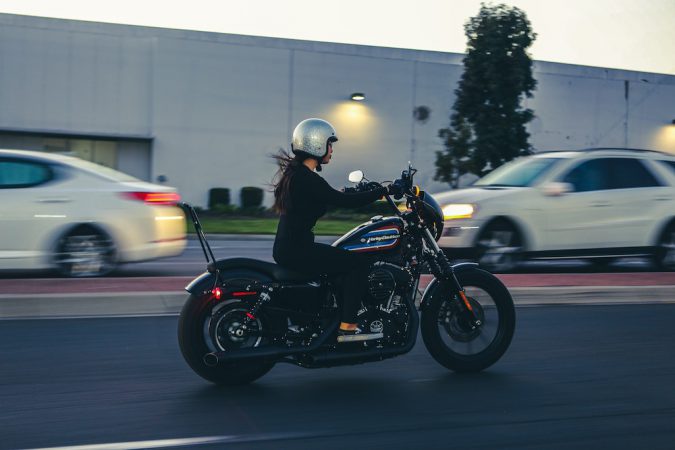 9. In The Classifieds
As newspapers fade into the background and are replaced by internet news sources, fewer people peruse classified ads. One of the advantages of looking through the classified ads is that everyone who posts a bike ad is motivated to sell it.
Unlike eBay, where you only pay if the bike sells, or Craigslist, where you don't have to pay anything, classified advertising demands that the seller pay a charge in advance. Many tiny, local businesses only publish classified ads in flyers and booklets, where you can discover great deals on old bikes.
Although classified ads appear to be used less and less these days, those in the know still examine them regularly. Most classifieds require the seller to pay a fee upfront to list their bike, which means the buyer is motivated. With a system like eBay, displaying your motorcycle is free unless you sell it, so there's no risk in putting it up for an insane amount of money if you want to.
While fewer motorcycles may be listed on the downside, the sellers are generally more serious and responsive, resulting in less time wasted by all sides.
10. Local Dealers Who Sell Used Motorcycles
Dealerships frequently accept trade-in bikes; therefore, they frequently have a huge inventory of motorcycles available. Many dealers also provide limited warranties on used bikes, so you won't be stuck paying the bill for repairs if something goes wrong. Dealers have a reputation to protect as well, and while there are a few rotten apples among them, the majority strive to ensure that you are happy with your purchase.
If you feel like you're getting the 'hard sell,' or that something is being pushed on you that isn't quite right, you may and should leave; there are plenty of honest dealers out there who will look after you.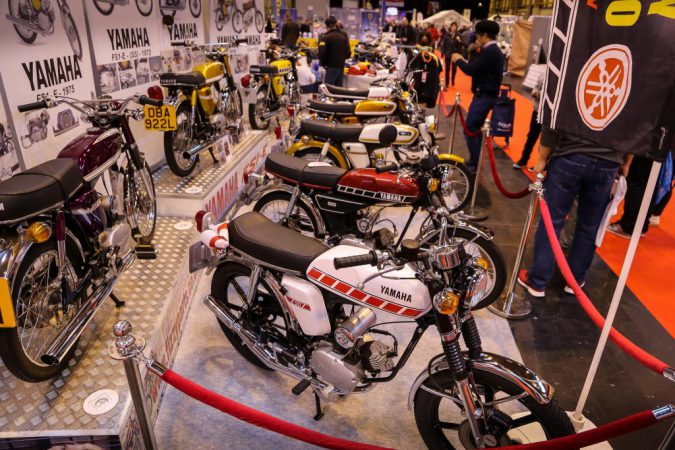 Newer riders might also get help from dealers in finding the ideal bike for them. Having a dealer behind the used motorcycle will save you money in the long run, even if dealership bikes are more expensive due to the company's expenditures.
Buying from a dealership has several advantages, including the fact that, unlike Craigslist, they are held accountable for their acts. That dealership will most likely still be open when you return, so if the bike they sold you doesn't live up to your expectations, you may return and give them a hard time. To find a used bike near you just search for "used motorcycle dealer near Denver" or whatever major city is near you.
If you want to come back and get some more parts for your bike, they'll most likely know you and try to connect you up. You'll likely spend more at first because of the salesman's commission, the building's rent, and all the other costs, but the added reliability and relationship you create with the dealer may be worth it.
11. Facebook Marketplace
Facebook Marketplace has proven to be the best place to buy used motorcycle and motorcycle parts. Bikes for sale can be found near you. It's simple to use on your phone or computer, and the majority of people already have a Facebook account. You can search for items on Facebook Marketplace by brand, model, year, price, and distance from your current location. Simply message the vendor once you've found a bike you like.
Facebook offers a marketplace that functions similarly to a classified ad. It works in the same way as Craigslist does. A motorcycle can be listed for free on Facebook Marketplace. It's completely free to use and allows you to post stuff in a default region that's close to where you reside. Facebook Marketplace is then linked to Facebook itself, which has billions of users around the world.
This marketing method is effective in reaching out to more people who might be interested in purchasing a motorcycle. If a buddy who knows someone who is looking for a motorcycle sees it, they may repost it, providing you even more exposure to a larger audience. This is one of the best place to buy used motorcycle for sellers that wish to keep their inquiries and negotiations local.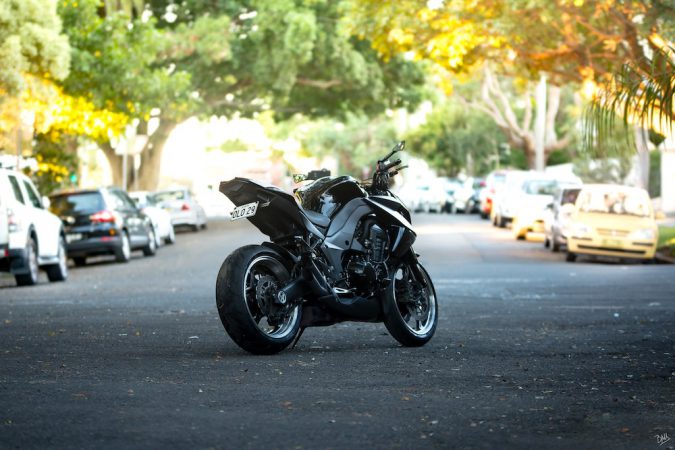 What To Search For From The Best Place To Buy Used Motorcycle
Once you've determined the optimum time of year to begin looking for a used motorcycle, you'll need to consider what you'll be looking for while out shopping during those months. The first thing you'll want to check is whether the seller has a valid title.
The last thing you want is to have problems with your purchase because the seller didn't have the title. Though obtaining a new title is possible, it is easier and better to simply walk away from a potential purchase without one.
Purchasing a motorcycle without a title exposes you to the risk of purchasing a motorcycle that is either stolen or burdened by debt (which might help if you know how to find a tracker on your car, or how to find an AirTag in my car and how to track a car). Don't believe the seller's promises that the title will be mailed or given to you later than when you buy the motorcycle.
You should also ensure that the motorcycle is in good working order. If the seller allows it, you should always take it for a test drive. Take note of how the motorcycle feels and any weird noises you hear.
If you know how to fix motorcycles, it may be to your advantage if the motorcycle isn't running. A blocked carburetor is the most common cause of non-running motorcycles, and it's a simple fix. It's difficult to tell for sure, so be cautious when purchasing a motorcycle that isn't operating.
Another important factor to consider when buying a used motorbike is how long the owner has owned it, where it was stored, and whether or not it is currently registered. Knowing the answers to these questions can reveal a lot about how the motorcycle was treated while in its possession, as well as if it would be a good investment for you.
When Is It Best To Buy A Used Motorcycle?
So, when is the best time to purchase a pre-owned motorcycle? In the United States, the months of November through February are the greatest to buy used motorcycles. Because the weather is generally colder during these months, fewer people are out riding, and more people are prepared to sell their motorcycles for a reasonable price.
Why Is It Best To Buy Used Motorcycle From November To February?
Some may argue that there is no such thing as the optimum time of year to buy a used motorcycle; it all relies on your patience. While patience is essential when purchasing a secondhand motorcycle, there is a science to purchasing one at the proper time of year.
Social science is a fascinating concept, and that's essentially what this is all about. There may be a few exceptions, but in general, this is what motorbike trends imply. There are various reasons why the months of November through February are the greatest to buy used motorcycle.
The Right Timing To Buy Used Motorcycle, Reasons:
The first reason is that sellers are aware that fewer people have the "itch" to buy used motorcycle during the winter months. Those selling motorcycles during these months are aware that they will have a smaller audience to sell to; therefore, they lower the price to compensate.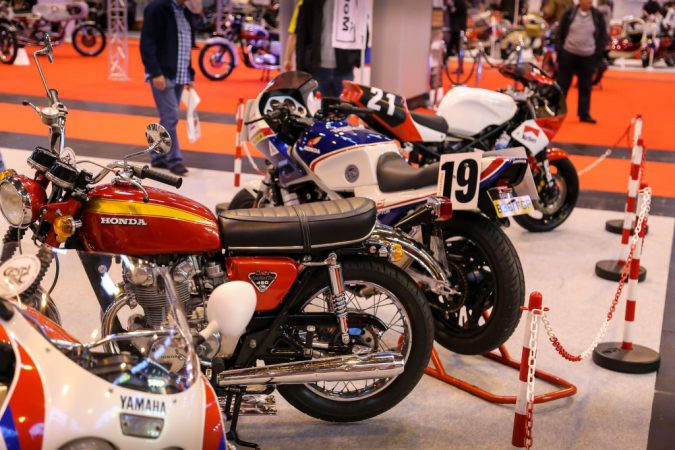 There will also be a group of folks who possess a motorcycle and enjoy riding it throughout the summer months. They anticipate having to store it for the winter and it getting in the way, as well as taking up room in the garage as the winter months approach. People who don't want to deal with it will want to sell their motorcycles as soon as possible, which will reflect in their list price.
Also, don't forget about the holiday season during the winter. As the holidays approach, people grow increasingly anxious for cash and are more likely to sell their motorcycles. The price they list the motorcycle at typically reflects their urgency to sell it.
If you're thinking to buy used motorcycle from a dealership, February is the best month to do it. As you may be aware, February is the shortest month of the year, so salespeople have fewer days to complete their quota. If you're lucky, you'll come across a salesperson who is desperate to make a few additional sales before the end of the month to meet their monthly goal.
It's critical to be patient when looking for a used motorcycle to purchase. The greatest time to buy one is during the winter months, but that doesn't ensure you'll find the perfect one right away. You have a few months to browse about and figure out what will suit you best.
Best Place To Buy Used Motorcycle, Final Verdict:
The best place to buy used motorcycle is described in this article. People frequently go to the best place to buy used motorcycle in their area. As a result, people can get the best deal on their favorite secondhand bike. You may now purchase and sell old bikes online through the website listed below.
Do you believe that the internet has made purchasing and selling antique bikes easier? Bikes are a lot of fun to ride. However, due to the high cost of bikes, it is not always possible to obtain your ideal model. Your goal might come true with the help of online websites where you can both buy and sell your bike.
Knowing which best place to buy used motorcycle makes selling a motorcycle easier, safer, and more convenient. Each option works slightly differently, but they're all excellent. The best place to buy used motorcycle mentioned above has received good ratings from past users who have had positive experiences with the site's valuable resources.