This article was recently reviewed by car expert Paul Hadley to ensure it is as accurate and helpful as possible.
More than just a means of transportation, tires contribute significantly to your vehicle's safety, fuel efficiency, and overall driving experience. However, with so many tire manufacturers and types of tires on the market, choosing the best tires brands for your car can be difficult.
Tires are simple and ordinary in comparison to other complexes, costly components in your vehicle, such as the engine and gearbox. They are frequently forgotten and neglected by many car owners. However, having the proper tires for your driving conditions and maintaining them properly is critical to your road safety, as well as handling and maneuverability.
Because the world of car tires is broad and diverse, it's best to start by shortlisting the finest tire companies, then narrowing it down to the tires that meet your needs. We've produced a list of the best tire brands to buy in 2021 to make your purchasing decisions as simple as possible.
Best Tires Brands
The best tires brands provide high-quality tires that ensure the safety of your vehicle in potentially hazardous situations. Various tire manufacturers produce superb tires with a strong streak that can handle rough roads and bad weather.
However, it would be beneficial if you also exercised caution while selecting tires for your vehicles. As some tire brands produce tires that are unfit for use on the road. To prevent purchasing fragile and low-quality tires, it is critical to conduct thorough research and acquire tires from reputable and best tire brands.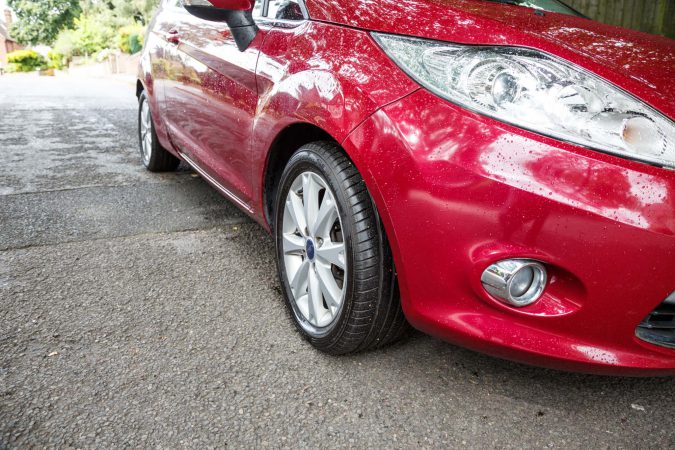 To save you time and effort, we've compiled a list of the best tires brands in the market.
1. Michelin
Michelin, the well-known French tire manufacturer, is the creation of Edouard Michelin and Andre Michelin. This tire brand is renowned for making high-quality tires for cars, using rubber that protects your vehicle's safety. The French multinational brand makes tires for cars, space shuttles, sports bikes, and even bicycles.
They are also one of the top motorbike tire makers, in addition to producing excellent auto tires. This brand is famous for its tire innovations, such as radial tires, detachable tires, and pneurail tires. Since its establishment in 1889, this tire manufacturer has produced high-quality rubber tires that perform admirably.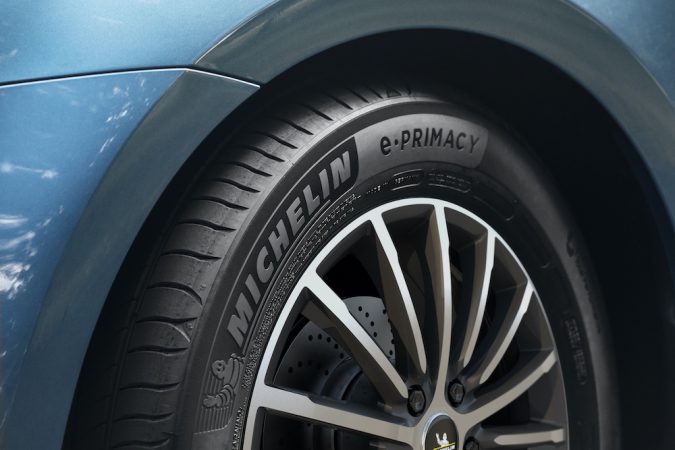 Surprisingly, the professionals at this organization continue to improve their output, reducing potential risk factors swiftly. As a result, they develop tires with an overall performance that is "well-balanced", safe for rough roads, and capable of withstanding extreme weather conditions. These characteristics make them appropriate for everyday use.
The following are some of the best Michelin tires we recommend:
The Michelin's All-Season Defender
Michelin's All-Season Defender tire is equipped with many valuable characteristics. This tire is made of high-quality materials and may provide "extended treadwear." This all-season tire is capable of handling dry, snowy, and rainy weather. This tire can give some support if you're riding through damp and slick roads.
Michelin Agilis Commercial Tire
The Michelin Agilis Commercial Tire is a high-performance commercial tire designed by Michelin. Are you looking for a suitable tire for your van? On the other hand, this Michelin tire appears to be the best choice, as its design allows it to handle greater loads. This tire can scale through harsh weather conditions due to its exceptional traction.
Michelin Premier LTX Highway Tire
The Michelin Premier LTX Highway Tire is one of Michelin's newest types, and it's ideal for larger crossovers, trucks, and SUVs. These products have low rolling resistance and are constructed with advanced technology to provide a smooth and silent ride. The Evergrip qualities of these tires provide drivers more confidence and reduce wear and tear.
2. Goodyear
This tire brand is a worldwide company founded by Frank Seiberling in 1898 that manufactures high-quality tires in the United States. They provide superior tires for farm equipment, motorbikes, autos, SUVs, race cars, commercial trucks, lightweight trucks, and airplanes, making them one of the best tires brands in the United States.
This tire-making company came in fourth place among all the best tires brands worldwide in 2017. As a result, they are regarded as one of the most reputable tire manufacturers in the world. This brand's tires are incredibly durable and capable of speeds exceeding 200 mph.
Goodyear tires are great to wear, have a tight grip, and are very reactive. There are numerous choices for different uses, such as construction, golf carts, SUVs and pickups, trailers, lawn and garden, and golf carts.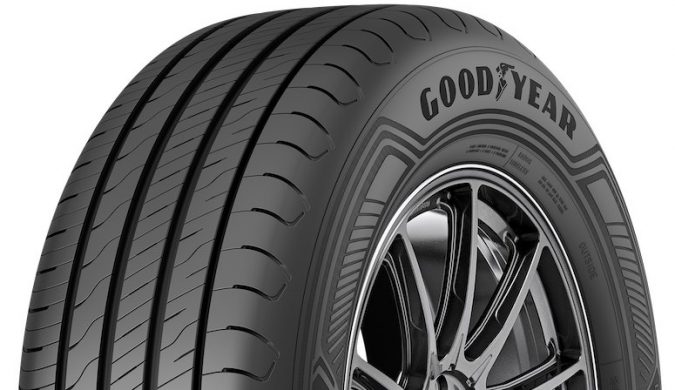 The following are some Goodyear tires that are highly Recommended:
Wrangler SR-A Highway Tire By Goodyear
This prominent tire can handle rough highways and move smoothly on rough terrains with minimum noise. It fits a wide range of vehicles, including trucks and SUVs.
All-Season Goodyear Assurance Fuel Max Tire
The Goodyear Assurance Fuel Max tire is designed for vans, sedans, and coupes and features a specific compound that increases performance while lowering rolling resistance. This tire also has high-optimized thread patterns.
Fierce Attitude M/T Mud Tire By Goodyear
Do you require a mud-terrain tire to get your vehicle through the mud? This tire has tread patterns and adequate traction to provide great traction on rocky terrains. The Fierce Attitude M/T tire incorporates a unique "Rim Flange" guard that protects the rims from harm when driving.
3. Cooper
Cooper tires are considered the new kid on the block despite being established in 1914. They are significantly less expensive than best tires brands without sacrificing quality. Some of its versions, such as the Cooper CS5 Grand Touring tire, range from $85 to $153, depending on the vehicle and tire size.
Cooper is an independent tire maker, unlike big manufacturers like Michelin and Goodyear. Cooper tires are generally sold online or through participating dealerships, so finding them can be challenging. Depending on the model, Cooper gives a treadwear guarantee of up to 49700 miles.
The technological molds used by the experts at this company to make these tires are specialized in developing tire treads that can handle snowy, rainy, and dry conditions.
This brand's high tread life places it among the finest in the industry. Cooper has a wide range of tire sizes, wheel types, and designs to choose from.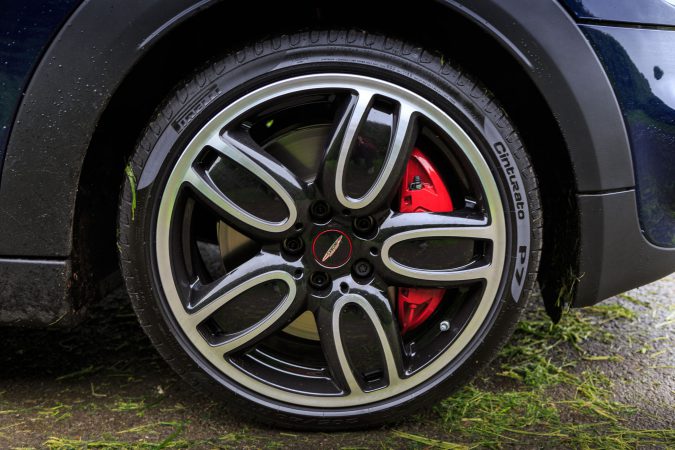 There are many different tire sizes, wheel styles, and designs to pick from. As a result, passenger vehicles and SUV truck tires are readily available.
This Brand's top recommendations include:
Cooper Evolution Tour All-Season Tire
The Cooper Evolution Tour All-Season Tire is a high-performance all-season tire by Cooper.
Cooper's Evolution Tour tire is one of the best tires brands on the market, with excellent fuel efficiency and traction. Drivers can feel more confident on the road kudos to the tire's superior comfort. This Cooper tire has a fantastic spinning technology (3D Micro-Gauges) that keeps it durable.
Cooper Discoverer AT 3 XLT All-Terrain Tire
The Cooper all-terrain tire is built to withstand the elements, whether you're driving on paved roads or off-road trails. This AT3XLT is made of a special silica compound that allows your car to handle these rugged terrains. In addition, this tire model accelerates much faster on snow than other all-terrain models.
The Evolution Of The Highway Cooper HT
This award-winning tire is designed for SUVs and light trucks and is known for providing smooth and comfortable rides. It is built with cutting-edge technology that improves efficiency on both dry and wet roads. As your vehicle prepares to drive on highways, this Cooper Evolution tire is one of the best tire brands available.
4. Bridgestone
Bridgestone is a tire manufacturer that has two distinct tire brands: Bridgestone and Firestone. After merging in 1988, the companies now offer a wide range of passenger cars, trucks, and SUV tires. Bridgestone has always been a leader in the tire industry regarding innovation and moving toward more eco-responsible products.
Due to the innovation of rayon string tires, this tire manufacturer has aided the industry's rapid growth. They employ renewable resources to manufacture their wonderful items in recent times. This company also commits its time to make the world healthier by minimizing CO2 emissions in all of its production activities. Bridgestone tires are thus both environmentally friendly and highly efficient.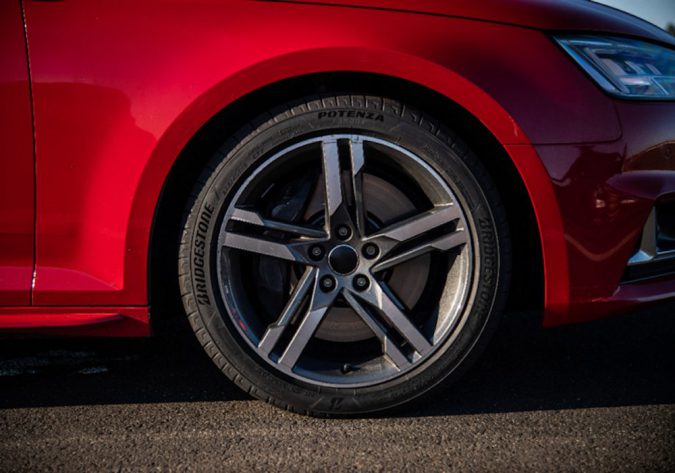 The following are some of the tires from this brand that are highly recommended:
Bridgestone Dueler All-Terrain A/T REVO 2
The Bridgestone Dueler All-Terrain A/T REVO 2 is a new all-terrain tire from Bridgestone.
The Bridgestone Dueler has a superb design that allows for pleasant driving on a variety of terrain. This tire features a unique "open shoulder" structure that will enable it to handle dry and wet situations.
In addition, the saw-tooth design of this tire provides exceptional traction for the winter season. As a result, this is a fantastic option that can be used on both paved roads and off-road terrain.
Dueler Highway H/L 422 ECOPIA By Bridgestone
This tire is part of Bridgestone's premium line, and it provides a fantastic highway ride. With exceptional traction features, the optimal design is ideal for sport utility vehicles and crossovers. NanoPro Technology's rolling resistance is a bonus.
Bridgestone ECOPIA EP422 All-Season Tires
Bridgestone's innovative all-season tire provides a terrific driving experience by delivering superior road handling. The excellent tread wear and environmentally friendly construction are popular among car owners.
5. Pirelli
Pirelli is best recognized for producing high-performance tires for luxury and exotic automobile manufacturers such as Maserati, Lamborghini, Audi, BMW, and Porsche. Performance tires are required for high-speed vehicles. Pirelli tires offer unique tread patterns and designs that provide great road traction in dry and rainy weather.
Pirelli makes tires for everyday passenger cars, trucks, and SUVs, despite its sporty reputation. The brand's high-quality products, however, come at a hefty cost. Pirelli may be able to sell you an elite tire designed for cornering and speed, but it will be expensive.
Pirelli has a strong presence in Formula One, and its unique, original designs are highly recommended. They also made the list of best tires brands in 2020 and continue to perform well in 2021.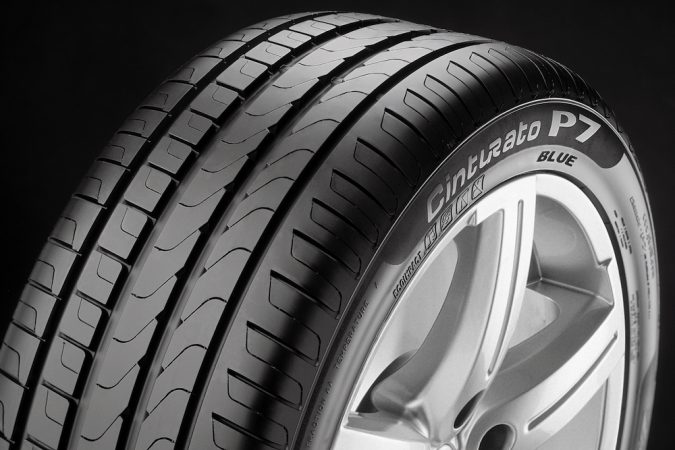 The following are some of the best Pirelli products:
Pirelli Scorpion Plus All-Terrain Tire
This tire provides a smooth ride and outstanding off-road trail driving skills. Even on the most hazardous terrain, the tire's superb tread compound provides exceptional comfort.
Pirelli P4 All-Season Four Seasons Plus Tire
This long-lasting tire is made up of over 18 materials that have been meticulously developed to provide excellent mileage. This product is ideal for coupes, sedans, and vans as an all-season tire with exceptional quality.
Scorpion Highway STR Tire
The exceptional handling skills of the Pirelli Scorpion Highway STR tire are admirable, and the Z tread pattern provides minimal noise throughout the ride. The tire has outstanding grip and stopping ability due to its double solid street tread. The continuous rib design ensures even wear and provides good fuel economy.
How To Keep Your Tires In Good Condition
Now that you know where to look for the most extraordinary tires, it's time to learn how to care for them. One of your vehicle's most crucial safety features is its tires. Maintenance can help you have a safe trip and save money on gas.
No matter how expensive or highly rated your tires are, you must inspect them regularly, maintain them properly, and drive safely. Don't expect your tires to survive 50,000 miles if you're a careless driver. Potholes, uneven roads, high heat, and underinflation can all affect the life of your tires.
Here are some things you should do to extend the life of your car's tire:
1. Reduce UV And Heat Exposure As Much As Possible
According to the National Highway Traffic Safety Administration, like every other material on Earth, tires decay faster in intense temperatures and when repeatedly exposed to direct sunshine. Tires degrade more quickly when exposed to UV light, which breaks down the oils and chemicals that keep the rubber flexible and durable.
2. Make Sure Your Tires Are Correctly Inflated
Tires that are under-inflated or over-inflated might cause braking problems, so check your tire pressure once a month. Newer automobiles have built-in devices that alert drivers when their tire pressure is low, but keep a tire gauge in your trunk if your vehicle doesn't have one.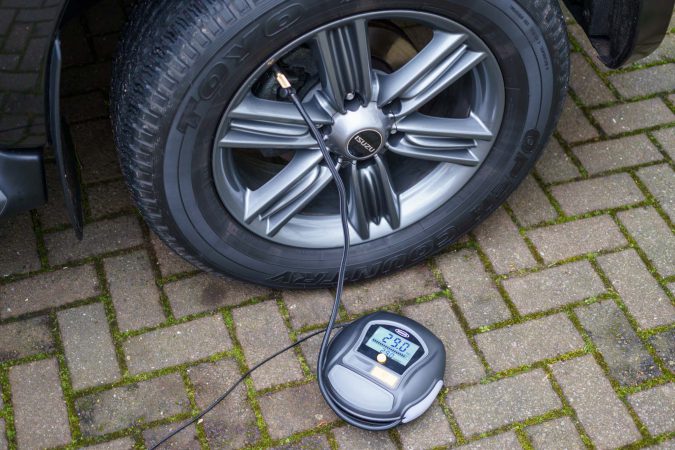 3. Examine The Wear On Your Tires
Tread Wear indicators are included with tires and should be checked once a month. Rubber strips run horizontally across the tire and only appear when the tire has to be replaced. According to the NHTSA, tires are considered dangerous when worn down to 2/32 of an inch.
4. Purchase The Proper Tire Size
When looking for the best tires, another obstacle to overcome is tire size. Examine your owner's manual to determine the optimum tires for your car. If the information isn't there, look for the Tire and Loading Information label on the driver's side door.
5. Make Sure Your Tires Are Rotated
Tires should be rotated according to the manufacturer's recommendations to ensure even wear. Uneven wear can also be caused by incorrect inflation and alignment.
6. Make Sure Your Car Isn't Overloaded
Your tires will wear out faster if you carry more weight than the vehicle's maximum capacity. Always stay within the weight limits listed on your vehicle's door jamb placard.
7. Regular Vehicle Inspection
If you see any lumps and bumps, cuts, or cracks in the sidewall or tread during your regular vehicle check, you should replace these tires as soon as possible. Assess the tread for uneven wear, which can indicate worn suspension components or bad wheel alignment, and have both evaluated by a professional.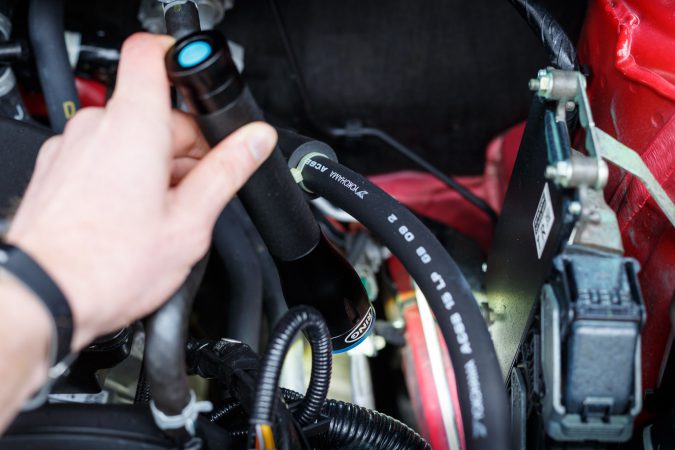 8. Avoid Aggressive Driving Behavior
Specific driving patterns, such as hitting the curb, turning the steering wheel when your car is still, forceful braking, or driving on sharp pebbly roads, cause your tires to wear out faster.
What Is Included In A Tire Warranty?
There are two tire warranties available for most tire models: a limited warranty and a mileage warranty. A limited warranty covers you against any defects in workmanship and is typically offered for the tire's life.
The length of time it takes for the tread to wear down to 2/32 of an inch determines a tire's lifespan, which occurs every six years on average. A tread-life warranty, often known as a mileage warranty, estimates how long the tread on a tire will endure.
Not just between manufacturers but also between tire kinds, mileage warranties might differ significantly. Due to their intended function, all-season tires have higher mileage warranties than performance tires, such as driving commuting roads rather than racing tracks.
The Sidewall Of A Tire: How To Read It
The sidewalls of tires contain a wealth of information. We recommend replacing them with the same size and speed rating as to your car's original tires. For more information, consult your owner's handbook.
Size
215 is the cross-section width in millimeters; 60 is the sidewall height to width ratio (60 percent); R signifies radial-ply construction, and 16 is the diameter of the wheel rim in inches on the tire underneath.
Load Index
The load index is a shorthand for the maximum weight that each tire can safely bear. The 94 represents 1,477 pounds per tire, which is about average for a midsize automobile tire. That is the maximum amount of weight that a tire can carry.
Speed Rating
A letter indicating the tire's top speed (speed rating) when carrying the weight specified by the load index. T (118 mph) and H (130 mph) are the most common all-season ratings. V (149 mph), ZR (149+ mph), W (168 mph), and Y (186 mph) ratings progress up the scale. The letter R (106 mph) or higher may be printed on winter tires.
Treadwear Grade
A number assigned by the government shows how long a tire is projected to last. A tire with a grade of 300 will last three times as long as one with a grade of 100. Tire manufacturers, not independent third parties, allocate the numbers.
Scores For Traction And Temperature
These scores determine the wet-stopping performance and temperature resistance of a tire. AA is the best for traction, whereas C is the worst. Scores for temperature resistance range from A (highest) to C (worst).
Manufacture Date Code
The Department of Transportation number appears after the lettering on the sidewall of every tire. The last four digits reflect the tire's production week and year. For instance, 2321 indicates that the tire was manufactured in the 23rd week of 2021. Tires that are more than a few years old should not be purchased.
When Should You Replace Your Vehicle's Tires?
Tire manufacturers recommend replacing your vehicle's tires every six years, regardless of how much wear and tear they have endured. Best tires brands have a varying tread life, so verify your tire brand and read your owner's manual for suggestions.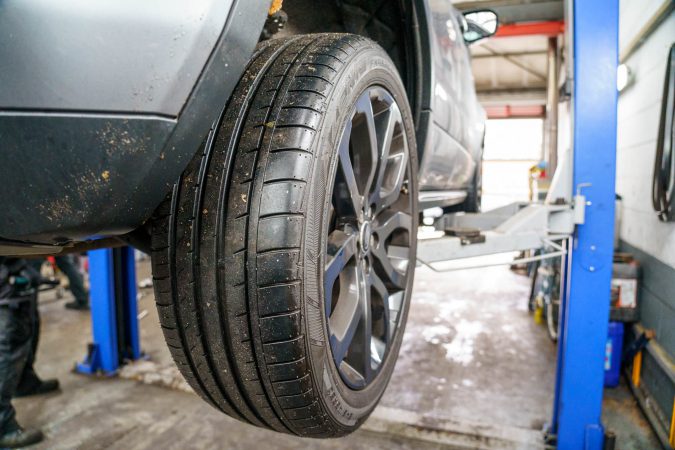 When you visit an auto body shop, your mechanic will most likely inspect your tires for signs of damage or wear. If something is damaged, your mechanic will inform you and recommend that you replace your tires.
Here are several symptoms that your tires may need to be replaced if you inspect them at home:
Vibration
Do your tires vibrate a lot while you're driving? If they do, this could be a warning indicator of future problems and perhaps pose a threat.
Blisters And Bulges
A prominent bulge or blister on your tires indicates a weakened outer surface.
Sidewall Cracks
A leak is likely if you find any cuts or cracks in the tire's sidewalls.
Tread Depth
Putting a toonie in a tread is a common approach to assess tread depth on a tire. As long as the track reaches the bear's claws, the tires are still functional. It's time for new tires if the tread is covering half of the letters.
Tire Brands and Types: Facts You Need to Know
The top 10 tire manufacturers offer a variety of choices for consumers looking for the best tires for their vehicles.
The type of tire you purchase is as important as the tire brand you are buying, as tire types can vary based on temperature resistance, vehicle type, terrain, and driving patterns.
To ensure you're getting the right size, consult your owner's manual or match your vehicle's original tires.
Michelin, Goodyear, Cooper, Bridgestone, and Pirelli are the top five best tire brands based on overall quality, industry reputation, affordability, and variety.
Original equipment (OE) tires are specifically designed by the car manufacturer and tire brand to suit your vehicle make and model, while replacement tires are more generic model tires that aren't suited to one specific vehicle.
Passenger tires are for vehicles that are designed for personal use, and the different types include summer, track and competition, all-season, touring, and performance tires.
Truck and SUV tires are made for heavy load-bearing vehicles and can be highway, mud-terrain, or all-terrain tires.
Specialty tires are made for specific road conditions or mechanical scenarios, and the most used by everyday drivers are winter or snow tires and spare tires (make sure you're aware of how far can you drive on a spare tire).
Most tire models come with two types of tire warranties: a limited warranty that protects you against any defective workmanship, and a mileage warranty that is an estimate of how long the tire's tread will last.
When purchasing tires, check prices and deals on online platforms such as Tire Rack and Discount Tire.
Best Tires Brands – Final Verdict:
The ideal tires for your vehicle and driving patterns are determined mainly by your car and driving behavior. They are the only part of a vehicle that makes contact with the ground; thus, their importance cannot be emphasized. Having a set of good-quality tires fitted to your automobile is the most crucial safety feature you can have.
It's possible that the best tires brands for you aren't the best tire for someone else. The information provided above can point you in the right direction regarding tire kinds and the best tires brands. But you should double-check your owner's manual to be sure you obtain the proper size. Once you've determined the tires you'll need, compare brands to find which one best fits your budget.