Gas prices have peaked at a threshold they've never once crossed for years now. As of writing, and it's unlikely to get any better soon, you're expected to pay upwards of $4 a gallon. That's especially costly for those of us who regularly commute back and forth, chugging down on gasoline. So, it's reasonable why you'd be keen to try and save a buck wherever you can. In that case, how about BJ's gas prices?
The commodity market is in absolute shambles. Partly, due to ongoing supply chain issues attributed to the COVID-19 pandemic. Moreover, we have the largest conflict brewing on European soil since the Second World War, following Russia's invasion of Ukraine. As such, gas prices (and anything else that concerns oil and gas) have skyrocketed through the roof. It's probably going to get a lot worse soon.
With these woes in mind, it's more pertinent than ever that regular consumers look after themselves, and find the best deals around to keep you going. Gas prices have usually been particularly sensitive when the cost is mentioned. But if you're looking for cheap but decent-quality gas, is it actually better to head over to a supermarket's pump than a proper gas station? Is BJ's gas really that cheap, then?
How Do Wholesale/Warehouse/Retail Chains Offer Cheap Gas?
One of the starkest subjects of discussion when talking about BJ's gas is the difference between the wholesale-slash-warehouse-slash-supermarket chains and traditional gas stations. For a little while, it's been noted how these large retail franchises can offer cheaper gas than gas stations. We relate "retail franchises" to the likes of Walmart, Costco, Sam's Club, and of course, there's BJ's.
If we compare side-by-side, we usually find that these retail outlets are offering gas at a roughly 20% discount compared to gas stations. And when we say "gas stations", we're comparing it to the likes of Exxon, Chevron, Sunoco, Texaco, and many other smaller chains. Get into the nitty-gritty, and we can see how retail outlets are undercutting them, sometimes by an entire $1 for gas by the gallon.
So, how is this the case? Well, in actuality, retail outlets like BJ's sometimes lose money by offering consumers a lower gas price per gallon. If anything, making a large profit there was never the intent. This is the leverage that retail and wholesale outlets have over gas stations – they have products to sell. Household goods and groceries, be it fresh produce or whole rolls of toilet paper. Regular gas stations don't have this.
At least, not beyond a minimart-sized selection of snacks and chocolate bars. Not entirely sufficient to stock up most people's entire shelves. The concept is sound. Build a gas station right next to your big-box retail store. Even at lower gas prices, this encourages consumers to at least shop (for the sake of convenience, usually) at said store. Thus, driving foot traffic, and loads of profit from their in-store goods.
Reasons Why BJ's Gas Prices Are Cheaper Than (Most) Gas Stations
Here's a quick TL;DR list of how big-box retailers could afford to charge you less per gallon (like BJ's gas prices) than conventional gas stations: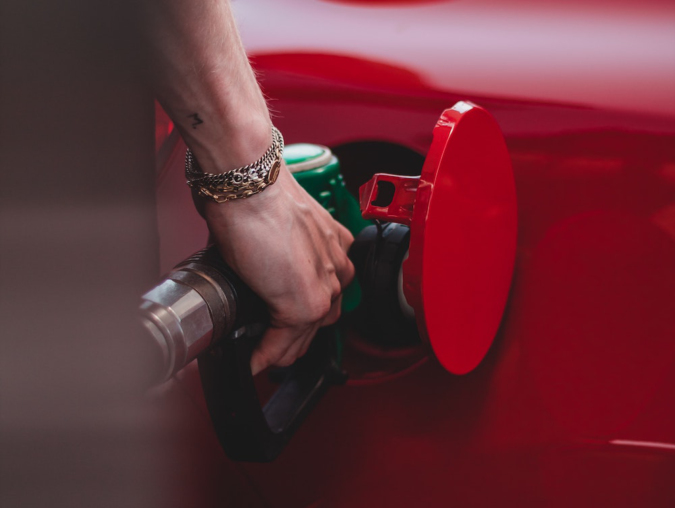 Membership – Here's the gotcha part of BJ's gas prices being so cheap. It also includes the other large retail chains mentioned earlier. To even access their low gas prices, you have to first sign-up for their membership program (more on that later). In doing so, the yearly fees you're paying to BJ's would more than compensate for the discounted gas. In other words, they still make a profit, regardless.
In-Store Foot Traffic – As we noted earlier, BJ's gas pumps are always located near or around a retail outlet. This encourages consumers to, as they're stopping by for some gas, go shopping at BJ's since it's nearby. For groceries or otherwise, increased foot traffic will increase the chances that you're at least buying something. Every item you have in your shopping cart subsidizes BJ's cheap gasoline.
Other Products – Speaking of, wholesale chains like BJ's regularly subsidize how cheap one product is for a premium with another. If you're wondering how BJ's could sometimes offer large discounts on a selection of goods without losing money, this is how. If you're getting $1 off a box of Valentine's Day chocolates, it's because they're charging $1 more for something else. This applies to their gas, too.
Win-Win – At the end of the day, big chains like BJ's strive to make their respective outlets a one-stop shop for consumers. BJ's isn't just a supermarket anymore, with a wide range of products. They also have a restaurant, electronic gadgets, furniture, and pet supplies. Now, they have a gas station. You win, as you're getting cheaper prices and convenience. BJ also wins, as they make new sales.
How Much Is For A BJ's Membership To Get Cheap Gas?
So, about that membership for a low, low BJ's gas price. Compared to most other retail chains, theirs is a tad cheaper for a yearly subscription. For example, a similar yearly Costco membership will cost you $60. Meanwhile, BJ's is charging $55. Currently, you're able to opt in to any one of two separate membership programs at BJ's. Both of which give you access to their discounted gasoline.
Inner Circle – $55 per year for a subscription, with exclusive coupons, and could be extended to your family members.
Perks Rewards – $110 per year for a subscription, with 2% cashback on most (not all) purchases, and sometimes double or triple the cashback value on exclusive events, as well as travel benefits.
As you can see, it can get pretty expensive if you sign up for the top-tier membership program. So, you'll have to be certain that you're actually going to at least use some of the perks offered, or else it won't be worth it. Among the benefits of a membership that BJ's likes to sell include exclusive access to services such as (you can browse the rest on their website):
Cheap gas prices, as low as just 2¢ per gallon (more on that later).
Up to 25% discount at their grocery stores.
Online shopping with in-store pick-up and same-day delivery.
More coupons are accessible also through their mobile app.
Online ordering and appointment scheduling for tire changes.
AT&T mobile plans for members.
Deals on electronics, appliances, and furniture.
Travel benefits such as vacations or car rentals.
Online shopping for prescription glasses, contact lenses, and other eyewear.
Home improvement and renovation services.
Liberty Mutual insurance package deals.
Promotions with their partners, like Sirva (mortgage and real estate), Handy (home installation), IdentityForce (identity theft protection), or Inspire (household clean energy supply).
Does BJ's Let You Get Even More Discounts On Their Gas Prices?
Yes, you heard us right earlier; BJ's could charge you as little as 2¢ per gallon for gasoline. To be fair, in the real world, you'd be hard-pressed to get gas this cheap. But if you try hard enough, and get it right on the coupons and promo deals at BJ's, it's still possible. So, how is this the case? For starters, BJ's offers gas coupons, which could be stacked on top of other applicable coupons and promos.
Their biggest one right now (as of March 2022), is BJ's Fuel Saver Program. For members, and with the purchase of select goods in-store or online, you're entitled to get a 10¢/gallon discount on gas. It applies per product, too. So, if you happen to buy 5 of those select goods, you can get a 50¢ discount on gas, and so on. You're able to stack them and cash in before the end of the same calendar month.
These "select goods" are just household items that you're likely to fill up your shopping cart with. For instance, laundry detergent, cereal, cheese, energy drinks, cookies, and a bunch of other randomized selections of items. Get one, and that's 10¢/gallon off. This is another great way to continually reduce your BJ's gas expenses. It's even better if you're already an avid shopper at BJ's, to get better deals.
Savings on the purchases of eligible items can be stacked as much as you want. However, you have to cash them in before the end of the same calendar month. For example, if you bought a pack of Oreos (currently, that's one of the "select goods") on March 10th, you'll have to cash in before March 31st. Here are some other tips and tricks (and fine-print) to bear in mind with BJ's Fuel Savers Program:
Tips And Tricks (And Fine-Print) To Get Even Lower Gas Prices
The list of eligible items that could yield you a 10¢/gallon saving continually changes every month. On their webpage, this list of goods here is valid from mid-February to mid-March. Soon, it'll reset again into a selection of different goods.
That 10¢ saving could only be applied on your next fill-up (within the same calendar month), not prior fill-ups.
At the end of the calendar month, any left-over discounts will be forfeited, and can't roll over into the following month.
If you're already (somehow) pumping gas at just 2¢ per gallon at BJ's, then you can't apply any more discounts to go even lower. In other words, 2¢/gallon is as low as it goes.
Each redemption is capped at 30 gallons at your local BJ's gas station. Any discounts you've accrued will be reset back to 0 once that 30-gallon limit is depleted. If you have any balance in discounts, it'll be forfeited.
You'll need to swipe your membership card (as well as payment card) at the pump/dispenser for these discounts to be redeemed.
You could only get the 10¢/gallon discount if you purchase said "select goods" in-store (i.e. in person), or opt for a pick-up (once you've ordered them online). You can't redeem them through their same-day delivery online shopping service.
You're able to combine this Fuel Savers discount with other fuel coupons and offers. It includes other earnings that you earned through its Perk Rewards memberships.
This 10¢/gallon saving applies to any type of fuel offered at your local BJ's station. This includes gas (regular or premium), as well as diesel (where applicable).
If you try to return the "select goods" after cashing in and redeeming your gas discount, BJ's might suspect that you're abusing the Fuel Savers Program. Thus, canceling your membership.
How Much Is BJ's Gas
Okay, but how much are BJ's gas prices? Naturally, gas prices are in constant flux, no matter where it pumps into. Be it a retail chain like BJ's, or any of the popular gas stations. Therefore, it's not easy to pin down exact fixed pricing, especially by the time you're reading this. But in general, our earlier point stands that BJ's typically offers cheaper gas than most gas stations, all things considered.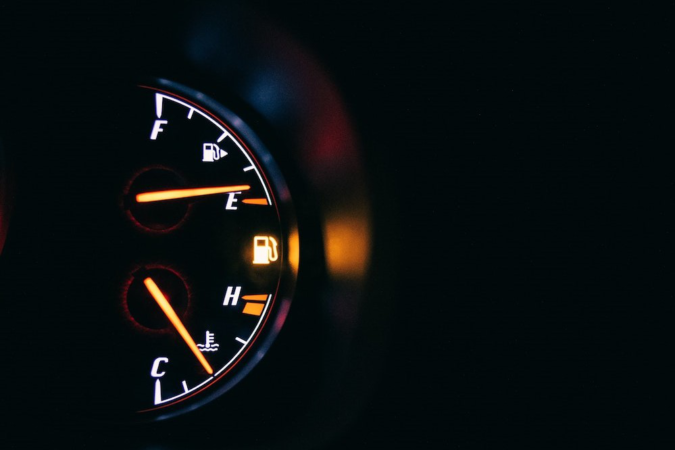 This is once you apply for a membership program (note: gas stations usually have their own perks for memberships, too). And, if you take into account its Fuel Savers Program, and fill up your cart with goods and items that could net you a further discount. For better context around BJ's gas prices, let's give ourselves a scenario to play on, and do some quick math:
John Doe has an Inner Circle BJ's membership ($55 for a yearly subscription). He typically buys around 5 of the items that fall under BJ's Fuel Savers Program every week (10¢ discount per gallon each). On average, John Doe brims his car's 12-gallon fuel tank once a week. And, the price of BJ's gas stays at $3.49 per gallon for members (as of early March 2022). So, how much does this come to?
BJ's Gas Price
This accounts for the yearly membership fees, while also deducting the Fuel Savers discounts as we've set earlier. Also, this metric assumes that gas prices are fixed at $3.49 per gallon. Although, if it does rise (or fall), other gas stations and pumps will have to do the same, so it cancels out. In addition, you have to consider the fact that we've not accounted for any other fuel discounts and coupons.
BJ's Gas Price For A Weekly Fill-Up (As An Example)
Inner Circle Membership (Weekly)

$1.0577

($55 ÷ 52 Weeks)
5x Fuel Savers Items Per Week (Deduct Discount)
-50¢ Per Gallon (5 Items x 10¢)
Fuel Tank Capacity (Assumed Full Fill-Up)
12 Gallons
Weekly Fill-Up
1 Fill-Up
Total Weekly Fuel Savers Discounts

-$6.0000

(Weekly Total; 12 Gallons x 50¢ = 600¢)
Price Per Gallon At BJ's (Assumed To Be Fixed)
$3.49 Per Gallon (Gasoline)
Weekly Fill-Up Cost At BJ's

$41.8800

(Weekly Total; 12 Gallons x $3.49)

Final Weekly Cost (With Fuel Savers And Membership)

$36.9377

(Week Total; $41.88 + $1.0577 – $6)
Monthly Cost (Weekly Cost x 4 Weeks, With Discounts)

$147.7508

(Or $171.7508 Without Fuel Savers)

Yearly Cost (Weekly Cost x 52 Weeks, With Discounts)
$1,773.0096

(Or $2,085.0096 Without Fuel Savers)
So far, we can see that the Fuel Savers Program makes a huge dent in BJ's gas prices. Assuming a purchase of just 5 items per week, and with a 12-gallon weekly fill-up, you could be saving $6 a week. Or, a whopping $312 every year, from just those 10¢ discounts by buying up select goods. It multiplies even more once you factor in any further coupons or promos available. Overall, a massive saving.
BJ's Gas Price, Compared To A Regular Gas Station
As you can see, BJ's gas prices hugely undercut the average gas station. With that being said, we did not take into account the individual membership, rewards programs, or other perks that each gas station chain offers, too. Therefore, you should ideally take these into account, and calculate them for yourself. To simplify things, we'll only be looking at what discounts you get by being a member.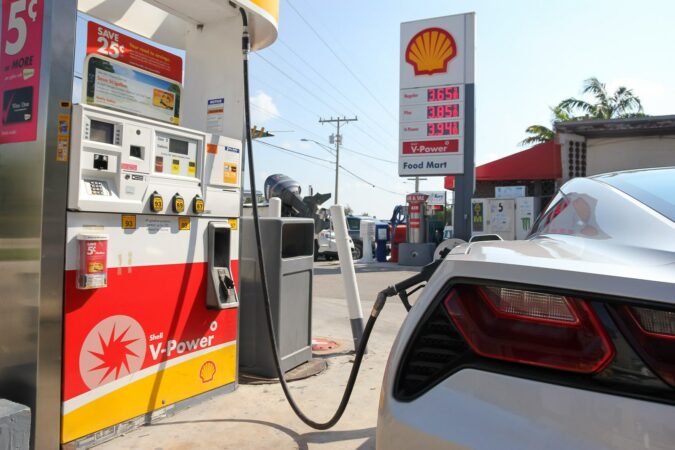 Here's a quick table of the discounts that you could get at some major gas station chains:
BP – 5¢ per gallon (with their BPme rewards program, as long as you spend more than $100 per month)
Chevron – 7¢ per gallon (with a Chevron Advantage credit card, and additional 10¢ to 20¢ discounts per gallon with a Visa Techron Advantage credit card)
Exxon/Mobil – 3¢ to 6¢ per gallon (through points earned from in-store purchases, or automatic 6¢ per gallon discount if you opt for an Exxon Mobil Smart Card credit card)
Shell – 5¢, 10¢, to 20¢ per gallon (through points earned from in-store purchases, capped at 20 gallons per redemption, when you have its Shell's Fuel Rewards credit card)
Marathon – 5¢ per gallon (with its Make It Count rewards program, no minimum purchase required)
76 – 10¢ per gallon (with its own rewards credit card, but you can get an additional 15¢ discount for the first 30 gallons by using the My 76 app)
Average Gas Station Price For A Weekly Fill-Up (As An Example)
Fuel Tank Capacity (Assumed Full Fill-Up)
12 Gallons
Weekly Fill-Up
1 Fill-Up
Price Per Gallon On Average For Most Stations
$4.00
Total Weekly Cost
$48
Monthly Cost
$192
Yearly Cost
$2,304
BJ's Gas Price, Compared To Other Retail Chains
The one major question that remains is how BJ's gas prices compare to other big-box retailers. Since most of them have their own gas stations and equally heavy savings compared to conventional fuel pumps, how much of a discount are you getting? Note, our mentions here are a rough estimate, and don't take into account any special programs or promotions that they might have running.
In general, Costco's gas prices one-up BJ's and other retail outlets. On average, Costco's gas prices are 20¢ per gallon cheaper than BJ's. Or in other words, it's between roughly $3.29 per gallon for Costco and $3.49 per gallon for BJ's. Meanwhile, Sam's Club has gas prices that vary significantly between locations. In general, we can expect them to cost roughly similar to BJ's, and costlier than Costco.
However, you also have to consider that these lower gas prices are only available for members. For a Costco membership, the bare minimum is $60. Or, $120 for its executive plan. Sam's Club no doubt is the cheapest, with its lower-tier memberships costing $45 per year. At the end of the day, the cost of filling up at any of the top retailers is a toss-up, and are all equally cheaper than regular gas stations.
Here are some points of consideration to pick between each one:
Which retailer has outlets and locations nearest to you, or is the most convenient one to drive to? If you have to drive farther to get cheap gas, that offsets any savings you might've gotten.
Of these retailers, which one offers the most appealing membership program? They all offer extra goods and services (with deals and promotions) that are tailored to their respective audiences. Would you be interested or proactive in taking advantage of them?
Where would you prefer to shop? To best maximize your gas discounts, you may as well shop at the same retailer, as well. Of these chains, which one has the things (and at the best prices) that you look for the most?
Final Thoughts
All in all, that just about rounds up our look at BJ's gas, and how much it'll cost you for a fill-up. We'd seen how cheap you could get BJ's gas for, especially if you take into account their recent Fuel Savers Program. It's not an impossibility to save hundreds every year on gas compared to your typical gas station. This is made all the most enticing after tacking on additional coupons and promo deals.
BJ's gas prices are also quite competitive and are in line with other major retail chains. If you're keen on picking between BJ's or another retail outlet, we'd recommend checking out their locations. Should a BJ's outlet be close to where you live and are likely to drive past, then go ahead. Otherwise, if BJ's is too far away and requires some driving to get there, what gas discounts you're getting isn't worth it.
Frequently Asked Questions
BJ's Hours Gas
Another point of consideration is the opening hours for BJ's gas pumps. Unlike traditional gas stations that might be open much later at night or sometimes 24 hours, BJ's stations close pretty early. On the weekdays (Monday to Friday) and Saturdays, BJ's gas pumps are open from 6:30 am to 9:00 pm. As for Sunday, they're closed earlier, probably for maintenance work, between 6:30 am to 7:00 pm.
How To Use BJ's Gas Points
Simple, just walk up to a gas pump-slash-dispenser when you're filling up, and swipe your member's card to redeem any gas points that you've accrued. Just remember to cash in Fuel Savers in the same calendar month before they're gone. Otherwise, those points are redeemed automatically in the next fill-up after you've earned them in-store.
Gas Station Near Me
There are loads of mobile apps that you can download to see all available gas stations near you, like BJ's. On top of that, some of these apps even show the prices at each station, allowing you to make an easy comparison. For instance, the gas prices between each BJ's station differ from one another. Some of the most popular apps you can check out are GasBuddy, Gas Guru, Waze, Dash, and Geico.
Costco Gasoline
Yeah, Costco has its own gas pumps, as we've explained earlier, and in an entire article dedicated to it. Their gas is usually the cheapest, undercutting BJ's, regular gas stations, and most other outlets. Plus, Costco has a lot of stores, numbering more than 815 locations. Therefore, you're most likely to stumble upon a Costco in your commute than a BJ's. However, their memberships are pricier.
Sam's Club Gas Price
The pricing on Sam's Club's gas varies substantially by location, more so than BJ's. In some areas, it's roughly the same. Elsewhere, you might find Sam's Club charging 10¢ to 20¢ cheaper than most gas stations or even BJ's. They do have a lot of locations, with over 600 stores across the country. So, it's fairly easy to find and stop by one. Just make sure you compare the gas prices beforehand.
Walmart Gas Station
Walmart also has its own gas stations, on top of owning Sam's Club. As you've guessed already, it has the most number of locations country-wide, with more than 4,700 stores. Walmart also has the most perks, with a large variety of items that you're likely going to purchase. Combined with a 5¢ per gallon discount for Walmart+ members, they claim to save hundreds of dollars on gas every year.
Approved Tools
These tools have been tried and tested by our team, they are ideal for fixing your car at home.
AI Car Expert Thinking 

.

.

.