You're thinking about purchasing a BMW 1000 RR motorcycle (S 1000 RR or M 1000 RR), one of the best superbikes of our time. A wonderful moment to be alive. How is it possible to spend almost $20K on a bike that will take you from zero to illegal in less than three seconds while also including features like heated grips and cruise control?
In a nutshell, the BMW S 1000 RR is the best "everyday superbike" if such a thing exists. It has blistering speeds, and top-of-its-class specs, is stunningly beautiful, and still has comfort and keep-you-alive features. Read on to learn about the history, evolution, and future of this magnificent motorcycle along with its specifications, features, and price.
BMW Motorcycles
When BMW started producing engines for other companies in 1921, the company's history with motorcycles officially began. Beginning in 1923 with the BMW R 32, a flat-twin-powered motorcycle (also called a "boxer-twin" engine), BMW began producing its own bikes.
These were marketed under the BMW Motorrad name. Even now, flat-twin motorcycles are still made, but BMW has also created other versions with other engine types.
All BMW Motorrad motorcycles, with the exception of the G310 series, are manufactured at the BMW plant in Berlin, Germany. TVS produces the G310 series at its plant in Tamil Nadu, India, Austria, China, and Taiwan are the three countries where some engines are manufactured.
BMW Motorrad motorcycles are divided into product families, with a separate letter prefix given to each family. Current families include-
C Series – BMW's C series maxiscooters are referred to as Urban Mobility Vehicles. CE04 and C400GT are the models.
F Series – F750GS, F850GS, F850GS Adventure, F900R, and F900XR are the available models. 853cc and 895cc parallel-twin engines with chain drive are part of the F series.
G Series – Chain-driven, single-cylinder, 313cc engine powers the G series. Models include G310R, G310GS, and G310RR. The TVS Motor Company produces them all in India.
R series – principally 1,254cc twin-cylinder boxer engines with shaft drive and liquid cooling. The R1250GS, R1250GS Adventure, R1250RT, R1250R, and R1250RS models are offered. The R18 employs a newly developed 1,802cc air and oil-cooled boxer engine, whereas the R nineT uses an air and oil-cooled boxer engine from a prior generation.
K Series – A 1,649cc straight-six engine with shaft drive powers this series. K1600B, K1600GT, and K1600GTL are the models.
S series: Performance-oriented models powered by a 999cc inline-four engine with chain drive. S1000RR, S1000R, and S1000XR are the models.
BMW S1000RR
BMW has produced phenomenally capable motorcycles for longer than they have produced cars. The R32 is perhaps the most significant motorcycle in the history of BMW Motorrad because it helped the company survive and integrate into the post-World War I German economy.
Although BMW has experienced decades of great success, the 2009 launch of the BMW S1000 RR is undoubtedly their most ambitious undertaking. The bike, a 1000cc transverse four supersport intended to compete in the World Superbike Championship, was a direct assault on the Japanese superbikes.
BMW produced 1000 S1000 RRs in 2009 to satisfy homologation requirements, and the commercial model went on sale in 2010. It was the best superbike on the market when it was first introduced. It has only become better with time, providing incredible power in a compact design. The S1000 RR, a thoroughbred racer, has evolved into a very popular consumer superbike.
The S 1000 RR designation came into existence only twelve years old, although the history of its development stretches back to 1992. BMW was searching for a sportbike that would look good and perform well on the road and on the track. The bike's engine power, electronic components, speed, and style have all improved dramatically over time.
Despite the many changes, the bike has the premium BMW appeal that is the signature of any machine that rolls out of the company's unit.
BMW S1000RR: Generations
BMW 1000 RR – First Generation: 2009 – 2011
BMW's efforts paid off when the S 1000 RR, which was introduced in 2009 and quickly became popular, became a success. With an 80.0 mm 49.7 mm bore and stroke, which was the largest ever for a 1000cc bike. It gave the bike the highest power in the segment, it was regarded as the best-equipped sportbike in the 1000cc category.
The S 1000 RR introduced a number of first-generation innovations that were generally reserved for sports bikes used on racetracks. The S 1000 RR was the first mass-produced sportbike to be released with a quick shifter as an optional feature, allowing the rider to change gears up or down without engaging the clutch.
Additionally, it was the first sports bike in mass production to have dynamic traction control and ABS. The four riding modes on this bike—Wet, Sport, Race, and Slick—were an additional benefit. With a top speed of 186 mph, the 999cc transverse four-cylinder engine produced 193 horsepower and 82.6 lb-ft of torque. In 3.1 seconds, the bike could go from 0 to 60 mph.
BMW 1000 RR – Second Generation: 2010 – 2014
The S 1000 RR's second generation was introduced with the same engine, but with a number of improvements for better handling and performance. The bike's appearance was greatly enhanced, making it more appealing and contributing to superior aerodynamics. Plastic winglets were used to modify the side panels, and the tail portion also received a slim trim.
The suspension and bridge-type aluminum frame have been updated. The bike's wheelbase was decreased by 10 mm from the previous 1422 mm, and the front telescopic suspension was raised by 4 mm while the rear suspension was lowered by 5 mm. Additionally, a ten-way adjustable steering damper and revised spring rates and valving allow for separate compression and rebound adjustment.
BMW 1000 RR – Third Generation: 2013 – 2016
Many elements from the second generation were carried over to the third generation S 1000 RR. In order to make the motorcycle more suited to the track than the road, BMW also introduced the HP4 variant of the vehicle.
The ride-by-wire system, which was previously only used in track-restricted bikes, was launched with the HP4. Additionally, the new dynamic damping control adjusted the suspension setting automatically every 11 milliseconds in response to the throttle and the terrain.
For improved handling and stopping power, Brembo Monobloc brake calipers were installed on the wheels, and combination braking was made available. Additionally available as a race kit upgrade that increased the usual 193 horsepower to 212 horsepower.
BMW 1000 RR – Fourth Generation: 2015 – 2018
To lose a little more weight, the S 1000 RR's chassis was slightly modified. From 2015 on, the engine was slanted farther forward at a 32-degree angle as a load-bearing unit, and the chassis was made up of four welded aluminum cast components. The redesigned chassis decreased the dry weight from the previous 392 pounds by 8.8 pounds.
Additional upgrades include the 999cc engine's lighter valves, shorter velocity stacks, revised cam profile, regulated interference pipe, and acoustic exhaust valves. The 198 hp engine power was improved by these improvements.
BMW 1000 RR – Fifth Generation: 2018 – 2022
The S 1000 RR's fifth and current generation is more potent and performance-focused than any of its forerunners. It is powered by a heavily modified 4-cylinder, 4-stroke, water/oil-cooled, inline engine with four titanium valves per cylinder that generates 204 horsepower and 83 lb-ft of torque. The intake valve timing and lifts on this engine are managed by BMW ShiftCam technology.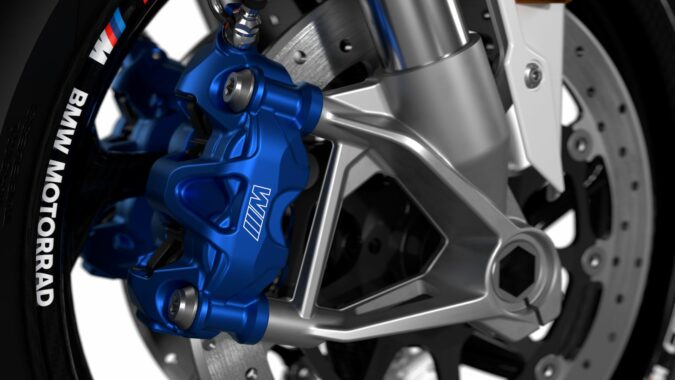 A 6-speed transmission that has four computerized riding modes—Rain, Road, Dynamic, and Race—is coupled to the engine power. The riders can also personalize the three Pro modes according to their preferences. Advanced ABS, Dynamic Traction Control, Hill Start Control, Launch Control, and Pit Lane Limiter are additional technological features.
BMW M1000RR
BMW Motorrad introduced the M Motorsport automobile range strategy to its motorcycle brand at the end of 2018. They started offering M Performance Parts and M Special Equipment on a variety of BMW models.
The first motorcycle in the M line was the BMW M 1000 RR, which debuted in September 2020. It has served as the base bike for the BMW Motorrad World Superbike Team since 2021, as well as several racing teams all over the world.
The BMW M 1000 RR is not a piece of machinery for the picky collector. It shares the same mechanically adjustable Marzocchi suspension as the base-spec S 1000 RR. Also, it doesn't have any fancy levers, expanses of carbon fiber, or billet aluminum.
Even the tires are road-based Dunlop SportSmart TT as opposed to the track-day Metzeler Racetec RR K3 tires included with the S 1000 RR M Package, which costs $10,000 less. The M RR also utilizes the same fundamental 998cc inline-four with BMW's ShiftCam Technology as the ferocious S 1000 RR.
Although it is a magnificent engine in S form, several internal parts have been modified for racing. New, lower-friction two-ring forged Mahle pistons are propelled by a set of lightweight titanium Pankl connecting rods. These are 2mm longer than the previous ones.
Redline is at 15,100 rpm, 500 rpm more than the S variant, thanks to the lighter components. A new combustion chamber profile increases the compression ratio to 13.5:1. Also, the valve actuators have been altered to be lighter. Even the titanium Akrapovic exhaust is 8 pounds lighter than the S 1000 RR's exhaust system.
BMW S1000RR Vs M1000RR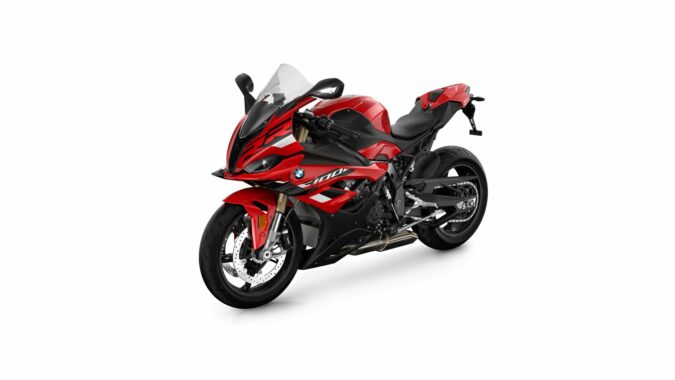 It's really fast and among the simplest superbikes for regular people to ride quickly on a track. But the S 1000 RR is also one of those, and you can get one for almost half as much in basic trim or for $10,000 less with the full-on M Package.
Its wings pin the front wheel down along the straights. But otherwise, the M feels so much like the S 1000 RR elsewhere. Hence, it isn't worth paying the price especially because you don't get the chassis designer labels you'd expect for a bike costing this much. However, for racing teams, the additional expense is little compared to the benefits of winning.
BMW 1000 RR: 2023 BMW S1000RR
The liter-class superbike segment is perpetually locked in an arms race for supremacy. To keep up with the competition, BMW revealed that a significantly revised S 1000 RR will arrive in our country in 2023. It will include many upgrades initially seen on the M 1000 RR as well as some further upgrades of its own.
A revised chassis, suspension, and aerodynamics are at the heart of those upgrades. Of course, as part of the deal, its electronics suite will also undergo additional revisions. What doesn't have many updates? The engine itself. The cylinder head receives redesigned intake port shape based on the M 1000 RR. Also, a cast surface is used in place of the M model's milling surface.
Shorter intake funnels, similar to the one on the M 1000 RR, are then seen by the airbox. This aids in the production of high-rpm power. The inline four-cylinder has essentially been left alone by BMW aside from these changes. With a stated 205 hp at 13,000 rpm and 83 lb-ft at 11,000 rpm, it is already powerful enough.
Even better is the ShiftCam technology, which enables variable valve timing for smooth power distribution from top to bottom. The rear sprocket increases by one tooth, from 45 to 46. This is in order to help with a better response once the throttle is twisted.
The frame itself was given "many apertures in the side sections" to create more lateral flex. This helps the new S 1000 RR handle more precisely and provides the rider with more feedback. Hence BMW referred to it as Flex Frame.
According to BMW, the aluminum bridge structure is only 0.8 inches wider than a V4 engine. This is unusually small for an inline four-cylinder configuration.
2023 BMW S1000RR Electronics
Ah, yes. Electronics. They abound in the S 1000 RR. Those who follow the superbike industry should be familiar with the majority of them. The three optional "Pro Modes" for 2023 are "Race Pro 1," "Race Pro 2," and "Race Pro 3," while the four regular modes are "Rain," "Road," "Dynamic," and "Race."
The 6-axis sensor IMU and lean angle sensor are utilized by the most recent iteration of Dynamic Traction Control (DTC). It is now better equipped to add subtle modifications for even more safety and performance.
The Slide Control function is a brand-new feature of Dynamic Traction Control DTC. The function itself is not novel; it has been present on other motorcycles and functions largely in the same way. The ECU can detect whether the rear tire is out of alignment with the front by combining the information from the IMU, steering angle sensor, and wheel speed sensors.
This anticipated slip or drift angle will allow the rear to step out a given amount before changing the power output and putting everything back in line, based on the preset Slide Control settings you have in place. The S 1000 RR now includes a setting for adjustable wheelies thanks to DTC Pro's inclusion of DTC Wheelie.
The Brake Slide Assist is another innovative new feature along the same lines. As you might have guessed from the name, Brake Slide Assist can assist you back your bike into a corner while Slide Control helps you keep it under control as you slide out of one.
A rear slide into a turn is made possible by the coordinated action of the IMU, wheel speed sensors, and ABS system. The lean-sensitive ABS will engage once specified criteria have been reached and will then adjust the rear brake properly.
BMW S1000RR Price
Priced at $17,895, the 2023 S 1000 RR will go on sale in US dealers as early as January 2023. The M Package ($2,495), Premium Package ($2,340), and Carbon Package ($1,995) are the packages that the S 1000 RR will be offered in the US.
BMW 1000 RR: 2023 BMW M1000RR
BMW Motorrad has stretched things even farther with the M 1000 RR. They did this by giving this super "superbike" some distinctiveness of its own. This is in contrast to the 2023 BMW S 1000 RR, which receives a number of necessary modifications to bring the liter-bike up to line with the rest of the segment.
The 2023 BMW M 1000 RR will have a distinctive front fairing with a large air inlet between the headlamps as a visual starting point.
The updated carbon fiber wings then continue the design first introduced by the M 1000 RR, but with increased downforce (nearly 50 lbs at 186 mph). The aftermarket aero wheel cover is another one of our favorite addition. The 999cc inline-four engine still claims to produce 205 horsepower and 83 pound-feet of torque, which is the same as the S 1000 RR.
However, the titanium Pankl connecting rods should help the engine spool up more quickly. The upgraded BMW M 1000 RR has an exposed carbon fiber body and weighs 423 pounds at the curb. This is 11 pounds less than a stock S 1000 RR.
The option to switch out the carbon fiber wheels for a set of forged aluminum ones is new for 2023. This actually seems to go against what BMW is attempting to do with the M 1000 RR. However, it undoubtedly gives in to demand from some riders who worry about the durability of carbon fiber wheels.
BMW M1000RR Price
We consider the current generation S 1000 RR and M 1000 RR to be some of the best-looking in the market. Therefore the overall package is definitely visually pleasing. But whether the M 1000 RR's appearance helps you stomach the $32,995 MSRP price tag that comes with it depends on your unique preferences.
To fulfill homologation standards, at least 500 units will be produced. Also, the bike is already FIM-legal (and soon-to-be MotoAmerica legal as well). Around January 2023, expect to find the 2023 BMW M 1000 RR at your nearby dealership.
BMW S1000RR Top Speed
Power is generated by an upgraded inline-four plant. With five more horses than the previous year, the 2022 BMW S 1000 RR cranks out a staggering 205 horsepower at 13,000rpm and 83 pound-feet of grunt at 11,000 rpm.
With a 13.3-to-1 compression ratio, the mill's 999 cc displacement is barely shy of a liter thanks to an 80 mm bore and 49.7 mm stroke. Yes, it could get scorching hot, but ultimately, power must come from somewhere, right?
A 16-valve head with DOHC actuation tops the jugs, rocking four titanium valves per bore that have been hollow-drilled. To widen the torque range, the system makes advantage of Beemer's ShiftCam function. This system rotates the intake cam in relation to its drive.
Four Ride Modes are included as standard equipment in the ride-by-wire throttle-control technology. It transmits the signal from your wrist to the engine control super fast and effortlessly.
The Ride Modes Pro offers three separate profiles. These integrate throttle control, wheelie- and traction control, and ABS for simple one-click configuration modifications if you're truly into track work.
An oil-bathed slipper clutch is powered, resulting in a lighter clutch lever pull. Additionally, it stops the powertrain from developing too much back torque, which could harm the rear contact patch.
According to the manufacturer, this blend of technology and engineering will enable the new BMW S 1000 RR to reach speeds of 125 mph or more. However, the BMW S 1000 RR is said to have an actual top speed of 188 mph.
BMW 1000 RR: Final Conclusion…
The BMW S 1000 RR, which has endured the test of time, is the brand's most well-known sports bike in the 1000cc class. With each subsequent generation, BMW has improved the bike's performance and engine output. They have also added brand-new electronics and tech to achieve the greatest results possible.
So, should you get the BMW S 1000 RR? Yes, a million times yes, if you intend to race it and if you think you need the latest and greatest motorcycle to ride to work every day. For this purpose, more comfortable and affordable sports bikes are available.
The S1000 RR is obviously not super-comfy, and quite honestly, it is just too much for the streets. There are actually much more comfortable sports bikes out there. Not to mention that the S 1000 RR will encourage you to push your boundaries even further. This might turn out to be bad for both your driving record and safety on the road.
However, this bike will provide you with many more smiles per gallon than miles if you are an experienced rider who can control yourself while riding some of the fastest motorcycles in the world.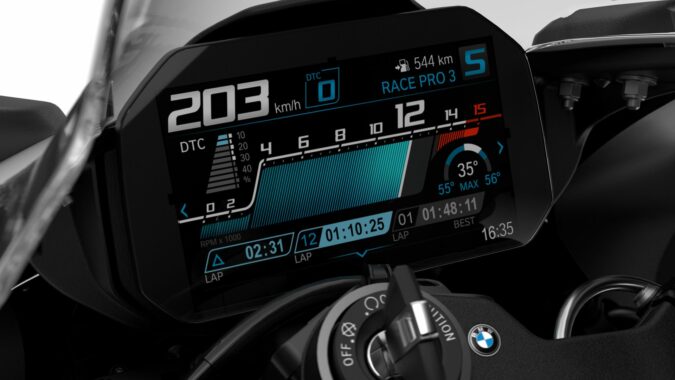 FAQs On BMW 1000 RR
What Is Premium Package BMW
The Akrapovic titanium slip-on muffler with carbon end cap, Ride Modes Pro with Race Pro settings, Dynamic Damping Control (for suspension), and the M Endurance maintenance-free drive chain, are all included in the S1000RR Premium Package. It further adds cruise control, a USB charging port, heated grips, and a tire pressure monitoring system.
How Fast Is 1000cc
Although the highest speed of a 1,000cc motorcycle can range from 100 to 226 mph, the typical top speed of these vehicles is around 140 mph.
How Much Is A BMW S1000rr
The S 1000 RR's base price is $16,995. However, a number of BMW packages and add-ons will dramatically increase that price. Costing an additional $375 is the Mineral Gray Metallic hue while the Black Storm Metallic motif is a no-charge option.
What Is M Sport Package
The M Package for the S 1000 RR includes Light White/Racing Blue Metallic/Racing Red livery, Sport seat, three individually programmable Race Pro Ride Mode settings, and M carbon wheels with 5mm-thick brake discs. It further adds an M lightweight battery and a GPS lap trigger.
What BMW Has The Most Horsepower
The top-of-the-line supersport from BMW is the 2022 BMW S 1000 RR. Its 999cc, 205 HP inline-4 engine is outfitted with titanium valves and variable cams. It is as powerful as you could anticipate from a German manufacturer.
Who Makes BMW
The parent brand, BMW Group, which also owns the upscale brands Mini and Rolls-Royce, has its headquarters in Munich, Germany. BMW's motorcycle brand, BMW Motorrad, is a component of the company's Corporate and Brand Development division. Since 1923, it has been making bikes, and in 2015, it recorded record sales for the fifth year.
Are There Automatic Motorcycles
Honda's 2021 portfolio includes seven unique models with an optional DCT automatic transmission. These models include three variants of the Gold Wing, two versions of the Africa Twin, the NC750X, and the new Rebel 1100. The optional DCT was first offered for 2010 on the VFR1200F.
What Does CC Mean In Motorcycles
It stands for cubic centimeters. The engine displacement of a motorcycle is measured in cubic centimeters, much like the engine displacement of a car is measured in liters.
Image Notes:
BMW-1000-RR.jpg sourced from https://www.press.bmwgroup.com/global/photo/compilation/T0403947EN/the-new-bmw-s-1000-rr
BMW-1000-RR-1.jpg sourced from https://www.press.bmwgroup.com/global/photo/compilation/T0403947EN/the-new-bmw-s-1000-rr
BMW-1000-RR-3.jpg sourced from https://www.press.bmwgroup.com/global/photo/compilation/T0403947EN/the-new-bmw-s-1000-rr
BMW-1000-RR-2.jpg sourced from https://www.press.bmwgroup.com/global/photo/compilation/T0403947EN/the-new-bmw-s-1000-rr
Approved Tools
These tools have been tried and tested by our team, they are ideal for fixing your car at home.
AI Car Expert Thinking 

.

.

.