Many professional workers and private contractors favor cab & chassis trucks since they are one of the most adaptable and useful vehicles on the market. It's simple to link everything you need and get on the road right away. However, there are different chassis truck models available that you'll want to consider which one is best for your work.
We enjoy bridging the gap between people's demands and the vehicles that are built for the task. This article was created to assist you in selecting a cab and chassis truck that would improve efficiency and help you expand your business.
Unlike cab chassis trucks, pickup trucks have a built-in box or bed. On the other hand, cab chassis trucks feature changeable back-ends that may be customized for practically any business. Although that may be all you need to know to begin looking through the commercial vehicle inventory, the cab chassis vs pickup battle isn't over yet.
We've gone over specs, capacities, and relative advantages in great depth so you can select a model that meets your needs.
What Exactly Is A Cab & Chassis Truck?
To begin, you should understand what a cab and chassis truck are. It can be difficult to understand the distinctions between vehicles if you are unfamiliar with them. Take a look at a pickup, and you'll notice the characteristics that define it as such. It has a cab, the front area where you sit, and a bed behind it.
Instead of a pickup bed, larger heavy-duty trucks feature a flatbed or a trailer. Cab & chassis trucks are distinct from other trucks in that there is nothing visible in the back of one but the frame. There isn't a trailer or a bed.
Because of this, the back axle can be seen quite clearly, which is why these vehicles aren't considered the most attractive. They're not designed to be pretty; they're designed to get the job done!
1. Very Adaptable
A cab and chassis truck are unbeatable when it comes to handling a wide range of jobs. Most trucks' beds and trailers really limit what they can perform. Cab & chassis trucks are designed for a wider range of applications due to their open back end and sturdy axle. Many owners will employ these trucks for typical purposes such as large rig transportation and utility transport.
Still, they can also be used as tow vehicles for RVs or as emergency vehicles. Big truck manufacturers like Hino and Isuzu design their cab and chassis trucks to be capable haulers. All you have to do now is figure out what you'll accomplish with them. Even private persons purchase these trucks because of their usability.
2. Specifications To Think About
To get the most out of whatever vehicle you buy, you must first determine whether its specifications are appropriate for your needs. As a result, you should clearly understand why you want to purchase that certain vehicle. If you're having trouble picking, tell the knowledgeable staff about your needs, and they'll assist you in choosing the best chassis truck for the task.
Keep in mind that each model of cab and chassis truck has its own set of weight restrictions set by the manufacturer. Inquire about the gross combined weight rating (GCWR), which indicates the total weight capacity of the vehicle, including the truck, towing vehicles, cargo, and people. If you need to transport cargo that weighs more than this, you'll need to make alternative arrangements.
A truck that is overloaded is inefficient and unsafe, so if you know you'll be hauling a lot of weight, acquire a truck that can manage it.
3. Cab-To-Axle Measurements
When choosing a chassis truck type, take your time deciding on the final body style and presentation to create your ideal commercial vehicle. It's vital to know the cab-to-axle measurement of your chassis truck in order to execute this efficiently. The distance between the center of the rearmost axle on the chassis truck and the rear of the truck is known as the cab-to-axle measurement.
Body manufacturers such as Supreme and Knapheide check this dimension on a regular basis, and it is standardized across the commercial vehicle sector. 60, 84, 96, and 108 feet are common cab-to-axle sizes, allowing for easy post-purchase options of a range of body forms in the chassis cab model.
What Is The Purpose Of Cab Chassis Trucks?
A cab chassis truck can be used for a wide range of jobs and in a variety of industries. A cab chassis truck can be outfitted with anything from a dump body to a crane lift with the correct modifications. There are numerous aftermarket modification kits to choose from.
These make building the correct truck for the job a breeze. Furthermore, cab chassis trucks can be updated on a regular basis to handle ongoing operations. Cab and chassis trucks are used in a variety of applications, including:
Farming and ranching are examples of agriculture.
Plumbing and electrical systems
Building and landscaping
Transporting heavy loads
In the end, a cab-chassis has no one-size-fits-all use. The beauty of this one-of-a-kind truck is that it may be used in a variety of settings. When selecting a cab chassis truck, the quality of the vehicle and the manufacturer's support should be the primary considerations. You can then customize this truck to be exactly the commercial vehicle you require.
What Is The Configuration Of Chassis Truck Models?
Chassis trucks are used by a variety of commercial enterprises in Milwaukee and Chicago. But, what good will a cab chassis truck be to you? Take a look at some of the most popular layouts below:
1. Dump Bodies On A Chassis Cab:
Dump bodies mounted on a chassis cab are more maneuverable than dump trucks and semi-trailer dump trucks. Super dump trucks and semi-trailer bottom dump trucks are larger than cab chassis trucks with dump bodies. However, this can be a benefit.
Dump trucks that are smaller are more accessible to operate around Northern Chicago than larger ones. Ford Super Duty vehicles like the Ford F-550 and Ford F-650 are examples of cab chassis trucks that can be equipped with dump bodies. Dump trucks are used for a number of tasks, including carrying waste and conveying landscaping materials.
2. Chassis Cab With Service Bodies:
Service bodies, also known as service beds, are available in a variety of forms and sizes and can be made of lightweight, corrosion-resistant aluminum. The ability to employ a section of the truck's bed area, as well as various useful compartments, is one of the key advantages of service bodies.
Service beds are an excellent alternative if you require a transportable workstation for a wide range of applications, including electrical, forestry, and construction. Customization is possible with service bodies, and they are appropriate for a wide range of sectors because of their lightweight, corrosion-resistant materials.
3. Crane Upfits On Chassis Cabs:
Crane upfits are suitable for heavy-duty trucks since they can hold a lot of weight. Anyone who has to transport large equipment can benefit from this type of upgrade. Crane bodies are compatible with Class III Ram 3500 trucks to Class VI Peterbilt and Kenworth trucks.
Depending on your requirements, you can choose a crane body with a weight capacity ranging from 3,200 pounds to 12,000 pounds. A cab chassis with a crane body allows you more movement around the job site, as well as almost unlimited customization options within the cabin, whether you're relocating big machinery and equipment or building materials.
What Is The Use Of A Chassis Truck?
First and foremost, chassis trucks provide flexibility. They allow you to customize your truck to meet your specific company requirements. A cab chassis truck can provide you with everything you need to get the job done in the USA and beyond, whether you need a dump truck for on-the-job hauling or a crane upfit for utility maintenance. Here are some uses for chassis trucks to think about:
Cab chassis trucks can be equipped with an ambulance box for use in the medical industry, increasing their societal worth.
Cab chassis trucks can be modified with a recreational vehicle box, making them useful in Watford City and Dickinson, as well as anywhere else you wish to go!
Install a crane upfit on your chassis cab truck and utilize it for utility repairs or other business or construction reasons.
Dump trucks are common in the contracting and construction industries, and they often begin as chassis cab trucks.
Flatbeds are used for hauling and often begin as chassis cab vehicles!
What Are The Benefits Of Having A Chassis Truck?
A chassis truck differs significantly from the majority of commercial trucks. Its stripped-down design is suitable for someone who requires a specialized car. Cab and chassis trucks are simple to customize to your individual demands due to their unfinished nature. Cabin space and a frame are included in a cab and chassis.
From the first day, the cab is ready to use. The remainder of the truck is yours to do as you like. You may then build out what you need on the framing, also known as the chassis rails, from here. A chassis truck, in particular, is built with upfitting in mind. A chassis truck can also accept huge payloads because this style of truck can carry heavy loads over the rear axle.
Pros And Cons Of Pickup vs. Chassis Truck
There are always exceptions to the norm, though! Continue reading to have a deeper look at this crucial commercial comparison:
1. Electricity And Fuel Economy
When you compare a typical chassis truck to a typical pickup, you'll see that the latter has higher horsepower and torque. This is true even when the two models have fairly comparable engines. On the other hand, a cab and chassis truck, which is almost exclusively utilized in commercial situations, usually has a larger fuel tank and more excellent fuel economy.
This is frequently a deliberate decision on the side of the manufacturer, who recognizes the importance of fuel economy in the competitive commercial market. People who desire a pickup for personal use want something that feels powerful and is ready to pay a little extra for fuel.
2. Payload Vs. Towing
Some would argue that a chassis truck is simply a pickup without the amenities. This is partly accurate, and it also explains why cab and chassis trucks have higher payload ratings, gross vehicle weight ratings, and (rear) axle ratings.
The majority of drivers who acquire chassis trucks do so with the intention of pursuing heavy upfitting options and hauling big payloads. Hence most chassis truck manufacturers prioritize these requirements.
Pickup trucks have higher hauling capacity than sedans, owing to their higher horsepower and torque ratings. Because many pickup trucks are used for personal purposes, manufacturers strive to strike a balance between towing and payload capacities.
3. Options For Upfitting
Drivers who like a more traditional truck can certainly add extras, accessories, or even a lift kit to their vehicle. Any driver comparing pickup vs. cab chassis trucks, on the other hand, should be aware that practically all chassis cab versions will need to be equipped with whichever back-end matches the owner's specific demands!
For example, if you need a dump truck, a tow truck, or a flatbed truck in Milwaukee or Racine, you'll start with a chassis truck.
Commercial Cab And Chassis Truck Vs. Pickup Truck Differences
A cab chassis truck, commonly known as a cab and chassis, is a commercial vehicle that is similar to but not the same as a pickup truck. A chassis truck is a no-frills truck with fewer aesthetically pleasant features and available options than a pickup, but it is designed for specialized capability and service requirements.
Pickups and chassis trucks are the two most common types of Class 2 – 5 trucks (GVWR 8,500 lbs – 19,500 lbs). A cab chassis truck is often sold as an unfinished vehicle that has been prepped and is ready to be fitted with the bed and equipment of your choice. A third-party upfitter installs and modifies a chassis cab truck for its intended use.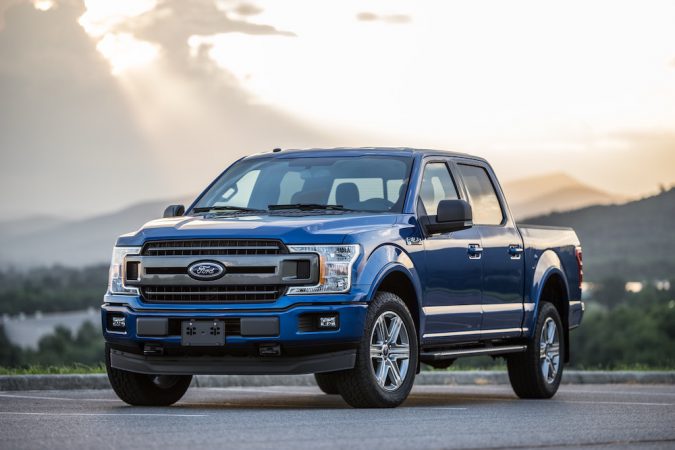 Upfitters often install flatbeds, service/utility bodies, bucket truck bodies, and other accessories once a chassis truck is purchased, while original equipment manufacturers frequently offer limited upfit services. When you buy a chassis truck, you're getting a truck with no pickup box and only the frame rails.
A pickup is a conventional truck with a pickup box/bed that does not require any additional upfitting after purchase. Pickups are utilized for both commercial and non-commercial purposes; you may drive your truck to work and transport your goods on the weekends.
But few of us acquire a chassis truck to drive for anything other than occupational purposes. In this way, pickup trucks are adaptable and multi-purpose. Most OEMs classify a chassis truck as a business or fleet vehicle.
With few exceptions, a cab chassis truck will have many more identifiable features and adaptations than a regular pickup, including:
1. Frame Rails
The frame rails on a cab chassis truck are often substantially different than those on a pickup truck. Curved frame rails are common behind the cabin of pickup trucks, and they play an essential part in the vehicle's ride comfort and weight distribution. The pickup frame likely has a hump above the rear axle.
Cab chassis trucks, on the other hand, have standardized-size straight frame rails that match the most common upfit equipment available. As a result, upfit packages are compatible with all manufacturers and so are not model or brand-specific. On the other hand, a Chevrolet pickup box will not fit into a Dodge or Ford's frame.
2. Additional Accessories
A cab chassis truck may have equipment that isn't available on pickup variants. A few examples are dual alternators, snow plow prep kits, PTO compatibility, interior upgrades, and other upfitting options.
3. Reduced Engine Power
Even though they have the same engine as pickup trucks, chassis trucks nearly invariably have lower power ratings. For example, a 2016 chassis cab Ram 3500/4500/5500 was available with a 325 horsepower Cummins engine, whereas the pickup version had up to 385 horsepower.
The torque differential, 750 lb-ft vs. 900 lb-ft, was significantly more significant. This approach extends the life of the vehicle and theoretically improves fuel efficiency, both of which are critical in a business setting.
4. High Payload And GVWR
If you're looking for a truck that can pull the most trailers, a pickup is usually always the best option. The chassis truck, on the other hand, is precisely adapted to your demands if you require a high GVWR and, as a result, an increased payload. The payload packages available for a cab chassis truck are much higher than those available for a pickup.
A chassis truck, on the other hand, lacks a pickup's maximum towing capacity. A 2016 Ford F-350 truck, for example, can tow up to 26,500 pounds, whereas its chassis cab equivalent can only haul 16,600 pounds. A chassis cab's maximum trailer towing capacity is influenced by its engine power.
5. Spring Rate
A chassis cab and pickup truck have completely distinct rear (and sometimes front) spring setups, which plays into the issue of maximizing payload once again. When comparing the rear spring packs of a truck with a chassis truck, you'll notice that the chassis truck has a much slightly more powerful rear suspension with a set of leaf springs.
A pickup is meant for adaptability and comfort, but a chassis truck is designed to transport a payload at all times. As a result, a pickup provides a smooth ride, whereas an empty chassis cab does not.
6. Larger Fuel Tank Capacity
Chassis trucks have traditionally, or at least historically, been available with big fuel tank capacities. This isn't always the case; for example, you won't find a single 50-gallon tank in a pickup, but you might find one in a chassis cab.
7. High GAWR
While manufacturers are now placing impressively huge axles on pickups, chassis trucks may have absurdly large rear ends. This is partly due to their preference for a larger payload capacity. Remember that these trucks are built to be fitted, and the many-body configurations that may be put to them can be quite hefty. To withstand these conditions, you'll need a huge backside.
Why Is There Less Power In The Chassis Truck?
Chassis trucks have lower horsepower and torque ratings than pickup trucks, even with the same engine. These modifications extend the truck's life and improve its fuel efficiency, both of which are critical for commercial vehicles. Because the engine is less powerful, it puts less strain on the drivetrain, allowing it to survive longer.
What's The Difference Between A Cab And Chassis Truck And A Dually?
The rear dually axle of the chassis cab is 8 inches narrower. The frame is 34 inches broad rather than the "normal" 42 inches wide (pu). Because the frame is narrower, the narrower axle can fit without irritating the springs. The distance between the rear of the cab and the center of the rear axle is 4 inches longer.
Is It Possible To Mount A Dually Bed On A Cab And Chassis Truck?
To make sure it's even possible, you'll need to double-check a few things. The chassis cab's rear axle is narrower than a conventional dually's, whereas the bubble-fender dually's axle was wide enough to support a bed with 4′ wide plywood between the wheels.
Differences Between Chassis Cab Trucks and Pickup Trucks – Facts
Chassis cab trucks are sold as incomplete vehicles, while pickups come with a boxed pickup bed already installed.
Chassis cab trucks are more basic than pickups and designed for function, especially transporting heavy materials.
Various configurations can be added to the platform of a chassis cab truck by a third-party up-fitter or manufacturer.
Pickups have curved frame rails, improving ride quality and weight distribution, while chassis cab trucks have straight frame rails.
Some optional features are available for chassis cabs but not pickups, such as dual alternators and snow plow prep packages.
Chassis cab trucks have lower horsepower and torque ratings, which increase fuel economy potential and help the truck last longer.
Chassis cab trucks have a higher GVWR and payload capacity than pickups, designed to carry a lot of weight over the rear axle.
Chassis cab trucks have sturdier suspensions with industrial-grade leaf springs, while pickups have more flexible springs for a smoother ride.
Chassis cab trucks have a higher GAWR and larger rear axles to support heavy up-fit configurations.
Chassis cab trucks are sometimes available with larger fuel tanks, holding up to 40 or 50 gallons, while pickup trucks have capacities closer to 25 to 35 gallons.
Final Verdict:
The chassis can be regarded as the "structural backbone" of the truck. The axles, engine, cab, fuel tank, and batteries are all housed on this platform, which also serves as the foundation for the rest of the vehicle.
The chassis most influence the vehicle's size and shape, and it's also important for fuel economy. A chassis that is too tiny increases the risk of overloading or necessitates additional journeys and costs. Based on the size and weight of your expected loads, the wheel arc (distance between the wheel axles) and rear overhang will determine axle location.
Check to see if your chassis truck allows for adequate load distribution. If you load a truck with a short wheel arc with too much weight, you run the risk of overloading the front axle. If the wheel arc is incorrect, you won't be able to carry as much weight as a truck with the correct wheel arc.