If a small yet comfortably spacious car is what you are looking for, cheap small SUV cars are the way to go. Small SUVs will provide the room you need if you have a family of more than four members and enjoy going on road trips.
However, most SUVs can get very expensive. The worst is when they do not even have the features you want, yet they cost a fortune. But buying cheap small SUV cars present its own inherent risks. And considering how many cars a currently available on the market, it can pose quite the challenge.
Hence, we provided a list of some of the best cheap small SUV cars. You can choose among them if you are trying to buy a car. And go over some related issues to help you make an informed decision.
Now, let us start from the basics and work our way through the details of small SUV cars. Following that, we will get into the list of vehicles you can purchase.
Is An SUV A Car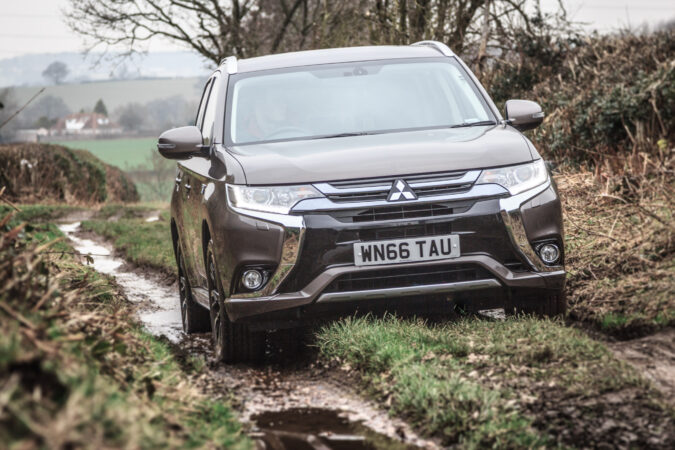 If you are not entirely sure of what an SUV is, then you probably do not know if you should buy it in the first place. So, if you are confused about whether you should get an SUV, here is a brief explanation.
SUVs or Sports Utility Vehicles are a type of car that is perfect for larger families and road trips! These cars sit rather high above the ground and can quickly drive off-road and through rough terrains. If you are big on enjoying the great outdoors or value expansive interior space, you might be able to find your perfect match in SUVs.
What Are Small SUVs
Now that you have an idea of what an SUV is let us talk about the different sizes of SUVs. And specifically what a small SUV is.
Full-size SUVs (such as a 2012 Ford Expedition) are perfect for those who have larger families that often go to hikes or beaches and carry a lot of baggage with them. However, they can get expensive. They are unnecessary otherwise, too, if you have less than five members in the family. So, what's the next best option? Small or compact SUVs.
Compact or small SUVs are excellent options for those with a sizable family but who do not need an SUV. These cars provide you with enough legroom and even a third row of seats if required.
Not to mention, a smaller SUV is easier to maneuver as well. Full-size SUVs are heavier, making them difficult to drive, especially for newer drivers. Hence, small SUVs are easier to drive and much more family-friendly. Furthermore, they end up being far more fuel efficient.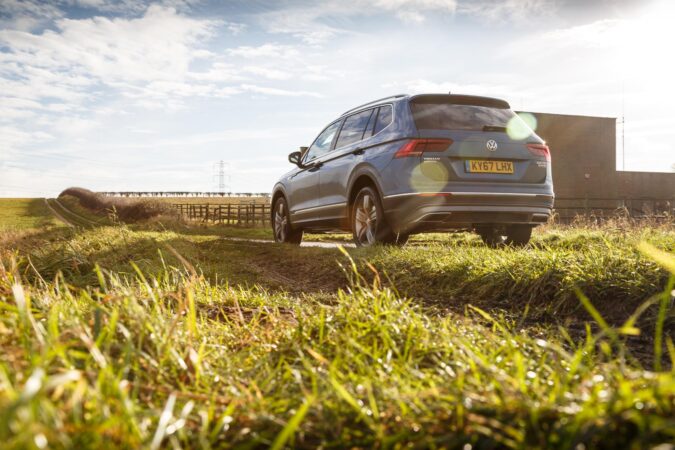 What Is A Subcompact SUV Compared To Small SUVs
An option that is even more budget-friendly than small SUVs is the subcompact SUV. They are smaller than compact SUVs but still give you some wiggle room. Moreover, they still have the trunk space you would need! These cars have sizable trunks that you can expand by collapsing the third row of seats.
Additionally, they are light and easy to maneuver and consume less fuel. So, if you have a family of 4 and are on a budget, subcompact SUVs might be it!
Which Is Bigger, A Standard Or A Midsize SUV
Now, before buying an SUV, there is one last thing you will need to know. And, that is if a standard-sized SUV is more significant than a midsized one, or vice versa.
Simply put, a standard-sized SUV is more significant than a mid-sized one but still smaller than a full-sized SUV. Standard SUVs can comfortably fit up to 5 passengers and roughly two large suitcases.
Best Cheap Small SUV Cars
So, now that you know the types of SUVs available in the market, it is time to see which ones are the cheapest. Although we are here to introduce you to the most budget-friendly SUVs, we will not be overlooking their functionality.
You must spend your money on what is the best option for you. Hence, here is a list of cheap small SUV cars that are comfortable and functional!
Cheap Small SUV Cars #1: Hyundai Kona SE
If you want to show up to a party in style, the Hyundai Kona SE will be your best companion. With its up-to-date technology and extra leg space, this small SUV is the one that takes the cake.
The car has an automatic transmission paired with its new 2-liter 4-cylinder engine, which is an improvement from the earlier models.
Moreover, it has a combined EPA rating, which was previously 30MPG, and is now up to 32MPG.
Other exciting features this car has include lane keep assistance and automatic emergency brakes (check out our guide to learn more about the emergency brake in a car). It also has a central infotainment touchscreen of 8 or 10.25 inches with wireless connectivity.
But the price is the most important reason it is at the top of the list. This small SUV is priced at around $22,395, making it quite reasonable. If you ask us, it is a steal if you consider all the space and features you are getting!
Cheap Small SUV Cars #2: Chevrolet Trailblazer
The Chevrolet Trailblazer is a name you can't help but mention. With its excellent and bold exterior design and impressive features, this car is like no other.
The car can comfortably seat five people and give them ample leg space. This model should be your top pick if you go on road trips often, as the plentiful cargo space in the car is better than most SUVs.
You will need to keep one thing in mind before purchasing the Trailblazer, though. Even though it can drive off-road, other cars are smoother. Other than that, this car has everything you really need.
From pedestrian detection, forward collision warnings, and lane keep assistance to an in-car WiFi hotspot, alarm, and even Android Auto and Apple CarPlay. These features make the car extremely family-friendly, and the best part is that you get all this for just $22,995.
Cheap Small SUV Cars #3: Hyundai Tucson
Undoubtedly one of the best-selling vehicles, the Hyundai Tucson is another name worth mentioning. The main reason why this car is so popular is because of its features and affordability, so if that is what you need, Tucson is the car for you.
This 5-seater crossover now comes in a brand new style that matches recent trends, which makes it even more demandable. Plus, it has 10 trim levels and a 2.5L engine. It also delivers 24MPG in the city and 29MPG on the highway, making it an ideal purchase.
The features have been off the roof as well! If you are concerned about safety and protection, rest easy. This car has pedestrian detection, lane keep and brake assistance, a forward collision warning, and a reliable alarm system.
On the other hand, if you are wondering what its infotainment system is like, you will be glad to know that it has Android Auto with Bluetooth connectivity and even Apple CarPlay. The car also offers a 5-year or 60,000-mile basic warranty, sure to save you a lot in the future.
If you are still concerned about the price, it is worth mentioning that it is priced slightly higher than the previous ones. However, it is still relatively cheap, and you save a ton with the warranty!
Cheap Small SUV Cars #4: Honda CR-V
If adventure is your passion, the Honda CR-V is your soulmate. Why do we say that? This SUV has a cargo capacity of 75.8 cubic feet, which is perfect for fitting all your suitcases and travel gear.
This hybrid 5-seater SUV has an engine horsepower of 190-212 and a fuel economy rating of 29-28MPG. It additionally is perfect for long drives as it is gentle and has responsive handling. What's more is that its interior design is impeccable, and the comfort it provides is unlike any other.
The Honda CR-V, too, is one of the cheap small SUV cars with lane keep assist and brake assistance, a start and stop system, an adaptive cruise control, Bluetooth, and even a remote keyless entry.
The listed price of this SUV is $28,045, which, although slightly higher than the previous ones, is worth every penny.
Cheap Small SUV Cars #5: Buick Encore GX
Need a car that is lightweight and easy to maneuver? The Buick Encore GX makes for a perfect option. This SUV comes in a small size but packs all the futuristic features that you could ask for. And, it does not compromise on the looks either.
If the specs are what you are looking for, this car has an engine displacement of 1.2 liters with three cylinders. The EPA fuel economy is at 29MPG in the city and 31MPG on the highway, giving it a combined fuel economy of 30MPG.
The interior design of the Buick Encore GX is of excellence as well. The comfortable seating and the extra leg room prove the car to be one of a kind. Furthermore, it is equipped with pedestrian detection, forward collision warning, lane assistance, and fog lamps to help you.
The price, too, is low compared to some other SUVs you can find on the market. It makes for a fantastic ride at about $25,595, with a 3-year or 36,000-mile warranty.
Cheap Small SUV Cars #6: Mitsubishi Outlander Sport S
In case you need a few subcompact options to look at too, we present to you the Mitsubishi Outlander Sport S. You can rely on the Mitsubishi Outlander Sport series to be affordable, as it has been doing so since the very beginning.
With a 2.4-liter engine with a horsepower of 126-181, the car offers more than you need. Moreover, it has a refined CVT and can go from 0mph to 60mph in 8 seconds, making it the only car you really need.
Additionally, since the 2021 model, Mitsubishi has added more safety features that work to help both the drivers and the pedestrians. Automatic high beams and emergency brakes, along with warnings that sound when departing a lane, and even pedestrian detection, this car features it all.
So, if you need a small SUV that can fit up to 5 people and some cargo for an affordable price, the Mitsubishi Outlander Sport S is perfect.
Cheap Small SUV Cars #7: Chevrolet Trax LS
The Chevrolet Trax LS is another reliable option if you love chic designs and functionality. Although smaller than the Chevrolet Trailblazer, this car is perfect for those looking for a family car.
It is essential to mention that the cargo space has been compromised a little due to its compact size. However, that should not be a massive problem if you do not plan on taking family trips on it.
Otherwise, this car is turbocharged, has four cylinders of 1.4L each, and a conventional 6-speed automatic transmission. It uses gasoline as its fuel and also has an excellent fuel economy. It also has a backup camera, stability controls, and break assistance for safety.
Additionally, if you are looking for ways to entertain yourself during a long drive, you can do it easily in this car. It has Android Auto and Apple CarPlay alongside USB cables and a premium sound quality to enjoy yourself.
Cheap Small SUV Cars #8: Volkswagen Tiguan
Another advanced option among SUVs that you can enjoy the affordability of is the Volkswagen Tiguan. This car is ideal for those who want their cars to feel sporty.
This 5-seater SUV has four trim levels, a 4-cylinder engine, and a spacious interior. However, the selling point of this car is that its front-wheel-drive version includes two extra seats in the third row, which extends the seating capacity to 7, and though adults might experience a tight squeeze there, it is plenty spacious for children.
As for the specs, it has a 4-cylinder 2L turbocharged engine and a fuel economy of 23MPG in the city and 30MPG on the highway. It also has an infotainment system consisting of a touchscreen of 6.5 inches, in-car Wifi, Bluetooth, Apple CarPlay, and Android Auto.
Additionally, the car has a safety system with brake and blind spot assists, a backup camera, stability control, collision warning, and much more.
Cheap Small SUV Cars #9: Jeep Cherokee
Listed at $33,995, the Jeep Cherokee is the most expensive car on our list, but does that make it worth the price?
This car is worth the buck with its comfortable seats and chic interior design. It has plenty of head and leg room, and you can easily be comfortable even during long rides. This car has composed handling and provides a smooth ride that is excellent for off-roading.
Moreover, it has a fuel economy of 19MPG in the city and 26MPG on the highway and uses 293-357 horsepower. In addition, it has a 7-inch touch screen, voice recognition, and smartphone integration which are pretty easy to use (you can learn more in our guide on how to connect my phone to my car).
Despite the price point, the Jeep Cherokee has features that make it a practical purchase.
FAQs On Cheap Small SUV Cars
What Is The Smallest SUV
If you are looking for the smallest SUV you can find that still has excellent features, we would recommend the Suzuki Ignis or the Suzuki Jimny. Despite their small stature, these SUVs provide enough head and leg room and can fit a sizable family for long drives. Alas, neither the Jimny nor Ignis are sold in the US. For we Americans, something like the Hyundai Venue is pretty tiny.
What Is The Best Small SUV
When looking for the best cheap small SUV cars, one of your best choices is the Hyundai Kona SE. The car has got it all. It is spacious, inexpensive, and equipped with all the latest technologies and features. Moreover, the car's exterior is chic, and the engine is fantastic for the price you are getting it at.
Which SUV Is The Most Reliable
If reliability is what you are looking for, the Hyundai Tucson is the one you can put your trust in. It is for this reason that this SUV is one of the most sold vehicles! Not only is this car spacious and great for off-roading, but it also has some of the best and most user-friendly features. These features are effortless to learn, and you do not have to worry too much about fiddling with the controls.
What Is The Most Expensive SUV
Curious about what the most expensive SUV is? We have the answer for you. The Rolls-Royce Cullinan Black Badge, priced at $754,000, is one of the most expensive SUVs. It has an engine that is 6.75-liters, and it has a V12 petrol unit that makes 441kW/900Nm! Other SUVs that need honorable mention include Bentley Bentayga Speed, Mercedes-Maybach GLS 600, Porsche Cayenne Turbo GT Coupe, and Lamborghini Urus.
How Much Is A SUV
The prices of SUVs usually start at about $35,000 and can go up to over $750,000! However, there are a lot of compact and subcompact SUVs that cost a lot less. Yes, you can even buy SUVs for around $10,000. If you are concerned about the functionality of such cheap SUVs, don't worry, most of them are incredibly high-quality. Many of them have the latest features and can even prove to be better than SUVs sold at an unnecessarily high price point.
Cheap Small SUV Cars: In Conclusion…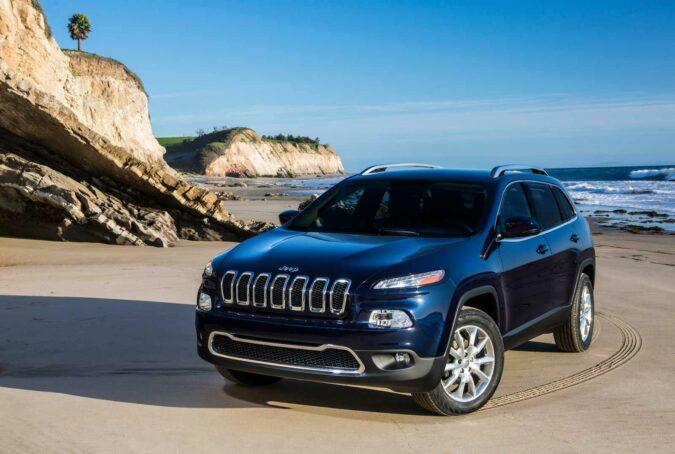 If you are looking for cheap small SUV cars, you will first need to make sure that they are worth your money in the first place. Checking the specs and comparing them to others for the prices is one way to do it.
But, if you do not have the time for that and want to buy the best one, we recommend the Hyundai Kona SE. We recommend this because it is practical; it fits a sizable family and does well with off-roading too!
So, now that you know what to spend your money on, happy shopping!