Looking for cheap street bikes for your commute? Or are you a beginner motorcycle rider and you need something cheap that you can just abuse whilst you learn the ropes?
Whatever the case, we'll help you find the motorcycle for you. This cheap street bike guide will help you to make an informed decision in the end. Here's our table of contents to help you find what you need:
Cheap Street Bikes: What's A Street Bike?
First, let's define what's a "street bike" is. Motorcycle terminologies can be a bit confusing, and let's clear it up first before we proceed. Just in case you're looking for something else and we don't waste your time.
When talking about street bikes, most people—and this article—are referring to what is more commonly known as naked bikes. These are bikes with an upright riding position, no fairings, and a chassis/frame where the fuel tank sits between the rider and the handlebar.
It's like sport bikes, but without the fairings and a higher handlebar so it's more comfortable for long journeys.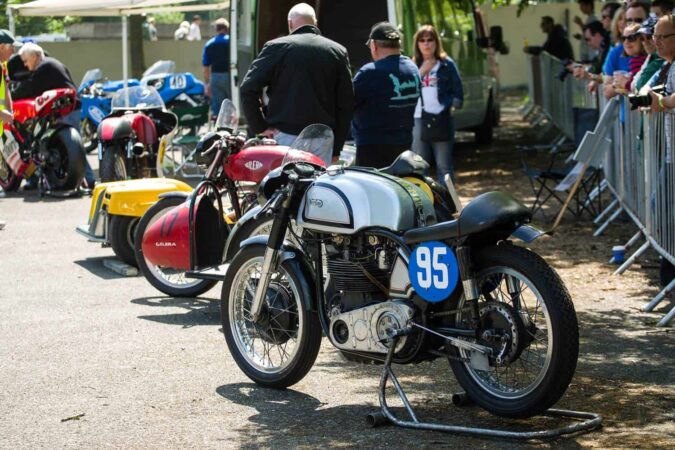 If by "street bike" you mean any motorcycle that can legally go on the road, then even 50cc mopeds are road-legal in most states. We recommend that you check our guide to moped vs motorcycle instead if that's what you were looking for.
That being said, we won't be limiting this list to naked bikes. We won't include scooters or sports bikes, as we feel like they're in completely different categories. But we'll include cruisers and touring bikes as they're quite similar to naked bikes.
Best Street Bikes
With the terminologies out of the way, now we can talk about the cheap street bikes you can buy. Of course, buying secondhand is most likely going to be cheaper. But we'll talk about the secondhand buying guide later on.
We'll list our recommendations first, and we'll limit them to bikes that have an MSRP of no more than $5,000. Note that at this price, the bikes are going to be under 400cc. And street bikes at this price range all have a manual transmission.
If you're looking for something more beginner-friendly, check out our guide to automatic motorcycles. Anyway, here are our cheap street bikes recommendations:
Best Overall Street Bike: KTM 390 Duke
If you want the best street bike that money can buy for no more than $5,000, then you have to take our word for it and just buy the KTM 390 Duke. It may not be the most beautiful bike out there, but it has the best value for money, is beginner-friendly, and some people do like the KTM design language.
The Duke comes with a single-cylinder 373cc engine, making a very healthy 43 horsepower and 25lb-ft of torque. This helps to get the bike to its top speed of 104mph with relative ease.
Additionally, this is one of the lightest bikes out there with a dry weight of just slightly over 300lbs. This makes the KTM feels agile and feels a lot faster than it really is.
There are downsides though, such as the lack of a hazard light button, a slightly worse fuel consumption than other bikes on this list (about 50mpg), and some riders complain that the alloy wheels are a bit fragile.
However, if you want the absolute best street bike that offers a lot of performance and fun, the KTM 390 Duke comes highly recommended. Prices start at $4,999, and secondhand ones are also around that price.
There's a smaller 200 Duke that's $1,000 cheaper, but we fear you might find the engine a little lacking once you gain more experience on the saddle.
Best Cruiser: Honda Rebel 300
A cruiser bike, also known as a chopper, is a low-riding bike with tall handlebars where you sit low down and slightly lean back. As the name suggests, this sort of bike is meant for cruising the highway more than anything else.
While not the first, Harley-Davidson is probably the manufacturer most well-known for this type of bike. And they pretty much single-handedly made this bike popular back in the '60s. However, they don't exactly make affordable bikes. So, if you want an affordable cruiser, consider the Honda Rebel 300.
We're going to be honest, the reason why we're recommending it is that, well, look at it. It's absolutely beautiful, certainly the best-looking cruiser in its class. But of course, there's more than just good looks with the Rebel.
The engine is a single-cylinder 286cc DOHC engine with electronic fuel injection. It's good for 25 horsepower, 20lb-ft of torque, and a top speed of around 85mph.
The seats are 27.2-inch tall, so it's going to be comfortable even for riders who are a little lacking in height such as myself. There's a 41mm fork up front, and dual shocks at the back. They're a bit stiff, but it makes the bike feel more confident through corners.
There's a 3.0-gallon fuel tank, and Honda claims it will do 78mpg, so the bike can go quite long without refueling. All this is available for $4,699, but the ABS version is going to cost you $4,999.
Cheap Street Bikes: BMW G310R
Being able to own a brand new BMW for under $5,000 sounds too good to be true, doesn't it? But thanks to the new BMW G310R, $5,000 is enough for you to own a BMW.
This 313cc bike has a DOHC single-cylinder engine with 34 horsepower and a very healthy top speed of 90 horsepower. The bike was made in collaboration with TVS, an Indian motorcycle company.
Don't worry though, while the frame and engine are from TVS, did its tuning and it's made to BMW's standards. Features include an anti-hopping clutch, ABS, adjustable levers, and LED headlights. There's also a low-RPM assist that will make riding in town easier for new riders.
The BMW will do around 74mpg. And with a 2.9-gallon fuel tank, you can travel up to nearly 210 miles on a single full tank of fuel—if you're careful, of course.
Reviewers note that the bike is very comfortable to ride, partly thanks to its near-upright seating position. And partly thanks to the tuning on the suspension. But while the back feels agile to ride, it's not exactly fast.
To be fair, this is about as fast as you can get with a street bike for under $5,000. But once you gain more experience, you might find the bike a little lacking. Additionally, that single-cylinder engine doesn't make a particularly nice noise. Still, a BMW for $4,995? We can't complain.
Cheap Street Bikes: Honda CB300R
The Honda CB300R is part of Honda's Neo Sports Cafe lineup, which is essentially a lineup of modern naked bikes with styling influenced by cafe racers. Marketing gibberish aside, the CB300R is one of the best-looking bikes in this price range.
Of course, it's more than just looks. This $4,649 bike has a 286cc engine making 31 horsepower and 27lb-ft of torque, which will get the bike to about 95mph. Additionally, it's very light at just around 317lbs, making it very agile and maneuverable.
Its downsides are mostly about the seats, which seems to be a theme with cheap Honda bikes. The rider's seat is rather hard and thin, and the passenger seat is also a little small. Many reviewers complain that it isn't ideal for riding with a passenger.
It's an agile and fun bike, but the engine may leave a lot to be desired, especially for heavier riders. But come on, look at it? It's the best-looking bike for this price. And that's why it's on this list.
Cheap Cruiser Bikes: Yamaha V-Star 250
To be honest, we prefer the more modern look of the Honda Rebel. But this little cruiser from Yamaha better resembles classic cruisers, and with an air-cooled V-twin engine, it certainly has the soul of one as well.
While the engine seems a little small and outdated, it can still go up to 85mph and will do 78mpg. And in any case, the engine has a lot of character and stays true to that cruiser DNA.
 

View this post on Instagram

 
It's nimble, and comfortable for long journeys, and maneuvering is relatively easy since the bike is quite small. Through no fault of its own, it's not our cruiser of choice. The Honda Rebel just looks too good, but Yamaha V-Star is a good bike nonetheless, especially at $4,599.
Best Sport Touring: BMW G310 GS
Sport touring bikes (or adventure bikes) are taller than naked bikes, and this makes them more comfortable for long journeys and more versatile. But it retains the sporty elements of a naked bike.
Basically, a blend of the naked and dirt bike segments. However, these bikes typically come with larger engines and are expensive to produce. So, we're cheating a bit here, because the BMW G310 GS is over $5,000. But it's as cheap as it gets if you're buying brand new.
 

View this post on Instagram

 
It has the same engine and a similar tubular trellis frame as the G310R. But it has a longer wheelbase and a longer travel on its suspension for better offroading capabilities.
While it's taller than its sibling, it also has height seat options and you can drop it to as far as 32.3 inches if you feel like the standard 32.9-inch seat height is too tall.
The G310 GS costs around $5,900. It's a bit expensive, but this is the perfect bike if you like to go on long journeys or you have a long office commute. The extra comfort that sport touring bikes offer is going to make these journeys more bearable. And your back is going to thank you for spending that extra dough on the GS.
Cheapest Street Legal Motorcycle
If you're looking for the absolute cheapest street-legal motorcycle, look no further than the Kymco K-Pipe. It falls under the naked bike category—albeit it looks like a miniature naked bike—and has a 124cc engine with a four-speed manual transmission.
In case you don't know, Kymco is a Taiwanese motorcycle company. They gained a bit of traction in the early 2000s in South East Asia but ultimately failed to succeed at the level of other established manufacturers. Nevertheless, they're still around now and they make decent cheap bikes.
This being a cheap and small bike with a 124cc engine, don't expect it to go anywhere fast. Its top speed is around 55mph, so it might not be up to highway speeds. But it does 98mpg, and with a 1.2-gallon fuel tank, you'll easily get over 100 miles on a full tank of fuel.
Its party piece is the transmission. Even though it's manual, it has two clutches and one of them is a Rekluse clutch. This clutch prevents the engine from stalling when the bike is in gear and you're not moving. Take a look:
So, you can put the bike in gear, let go of the clutch lever, and it won't stall. Then when you want to go, simply twist the throttle and the bike will go, no need to feather the throttle.
It's similar to a semi-automatic bike, but true semi-automatics don't have a clutch lever. This makes the K-Pipe ideal for new riders who are still learning the ropes. Price? MSRP is around $2,249. Secondhand ones are few and far between, but they can be as low as $1,300.
Small Street Legal Motorcycles
The Kymco we mentioned earlier also falls into the small category. However, there are plenty of options out there. And the Honda Grom is the darling of the motorcycle community and magazines.
On paper, the Grom doesn't look too different than the K-Pipe. And unlike the K-Pipe, it doesn't have a Rekluse clutch. So, it's a standard manual and won't be as user-friendly to new riders. However, the Grom comes with its own set of advantages.
First, while the engine size is similar, the Grom has fuel injection whereas the K-Pipe uses a carburetor. This makes the Grom more reliable, especially on cold mornings. It has a bigger fuel tank at 1.4 gallons, and better consumption (claimed at 134mpg), so you're going to be able to go further on a single tank.
It's also slightly more powerful, although its top speed is still a little under 60mph. And if you're concerned about safety, there's an ABS version that you can buy.
Another reason why people love this is that there's quite a big community around it. Additionally, since Hondas are more common here, there are aftermarket parts for the Grom that you can buy to improve its performance.
Its biggest downside is that it doesn't have storage space. But then again, with a bike that's comically small like this, it's a given. Prices start at $3,499, while the ABS version is an extra $300. It's more expensive than the Kymco, but the Grom is a fun little bike.
Cheap Street Bikes: Guide To Buying A Used Motorcycle
So, we gave you a lot of options. But you might be able to save even more money by buying used bikes rather than new ones. Not to mention, you might be able to buy a bike that's larger than 400cc for about $5,000. Here are some things to look out for when buying a used bike:
Look for ones under 10 years old and/or 40,000 miles. Bikes are typically ridden hard and are more exposed to the elements than cars. So at this mark, they might be a little worse for wear than cars would be.
Inspect the chain and sprocket. Pull the rear sprocket at the three o'clock position, and it shouldn't pull more than half off the sprocket's tooth.
Check the clutch. Slack in the cable can be adjusted, but you shouldn't feel any snag or hear any pops when engaging or releasing the clutch lever.
Check the tire wear. Severe wear on the center of the rear tire means either the owner does a lot of freeway riding or burnouts. If it's the latter, then obviously this isn't good as it causes unnecessary wear to the engine.
Lookup the VIN. The Vehicle Identification Number is not sensitive information and the owner should happily give it to you if they have nothing to hide. Use a VIN check to find the history of the bike.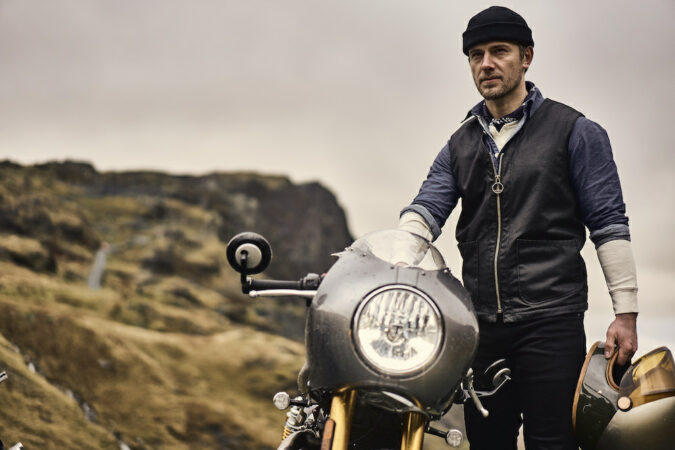 Lastly, have a chat with the owner. This gives you an idea of what kind of bike owners they are. Are they passionate about bikes and take care of them properly? Do they use it for commuting or track days?
Of course, there's no better way to check the bike than taking it for a thorough test ride. Pay attention to how it rides, and if the bike makes any weird noises.
Beginner Motorcycles for Riders on a Budget
The rising prices of used motorcycles have increased the cost of ownership, including maintenance and fuel economy.
Despite the challenges of finding an affordable bike, new riders should buy the best quality motorcycle they can.
The BMW G 310 GS features a liquid-cooled 313cc single-cylinder engine with 34 hp and is priced comparably with the Versys-X 300 at under $6,000.
The Ducati Monster M600/M620 is air-cooled Monsters that weigh around 383 to 390 pounds with 53 or 57 hp and are carbureted or EFI.
The Harley-Davidson Sportster XL883 has a 25-inch ultralow seat height, making it easier to guide 560-plus pounds around, and has a healthy torque with modest horsepower.
The Honda Rebel 250/300 is a staple of MSF courses and anyone who wants low-maintenance freedom, and newer Rebels have a proper naked bike with a liquid-cooled 286cc single.
The Kawasaki Versys-X 300 features a low 32.3-inch seat height and the smallest engine in its class, a 296cc DOHC liquid-cooled twin, and can start adventure touring.
The Kawasaki Ninja 250/300/400 has grown over the years, making comparisons between models a moot point, with tons of Ninjas sold and examples being plentiful.
The KTM 390 Series features the RC 390 which weighed 324 pounds and the Duke 390 which weighed 306 pounds, both with a DOHC single-cylinder liquid-cooled 373cc powerplant that put out 44 hp or so.
The Yamaha YZF-R3, introduced in 2015, has 36 hp and a mere 30.7-inch seat height, making it that much easier to guide 321cc of 180-degree parallel-twin fun around.
Cheap Street Bikes FAQ
Got any more questions? These answers might be helpful for you:
How Much Are Motorcycles
Brand new motorcycles start as low as $2,000. You can get either a scooter or a small standard bike at this price, such as the Honda Grom. But if you're looking for street or naked bikes, then they usually start at around $3,500 for the 150 – 200cc variants. While 250cc or larger is at least $4,000.
What Kind Of Motorcycle Should I Get
If you just want something for commuting, then just get a scooter. They're automatic and easy to ride, but you should get 250cc scooters or larger if you're planning to go on the highway. If you're serious about riding, then get a sports bike. But naked or street bikes are going to be better if you're going to use them for your daily commute as well. And if you're planning to go on road trips, consider cruisers or sport touring bikes.
What Is A Good Beginner Motorcycle
If you're completely new, we recommend getting a scooter. But if you want to get more serious about riding, there are more options. If you feel intimidated by the size of regular bikes, then the Honda Grom is the perfect bike for you to learn on. The KTM Duke lineup is a great and fun bike if you're not intimidated by the size. And it's available as a 200cc so you won't be overwhelmed with power.
How Much Is A Used Motorcycle
Used motorcycles are anywhere between $3,000 to $5,000. Although ones with an engine smaller than 250cc can go on sale for as low as $2,500. And lesser brands such as Kymco can cost below $2,000.
What's A Good Sport Bike For A Beginner
We recommend the Kawasaki Ninja 400. The engine is as small as it gets when it comes to sports bikes in the United States, but still provides plenty of power for new riders and certainly enough to get you in trouble. It's fun to ride, quite light so it's maneuverable, and there's a slipper clutch so it makes feathering the clutch more forgiving.
How Fast Does A 300cc Motorcycle Go
Most 300cc motorcycles will have a top speed of between 85mph to 95mph, depending on the bike type. Cruisers and sport touring bikes are going to be at the lower end, while naked and sports bikes are likely to reach 95mph or higher.
Cheap Street Bikes: Final Thoughts
So, there you go, those are our recommendations and guide to buying cheap street bikes. The KTM 390 Duke is the best overall bike and comes highly recommended by users and reviewers alike. But if you don't fancy the looks (I sure don't) then there are still plenty of options out there.
Before you buy, think about what you want this bike to be. Is it going to be a commuter? In this case, getting a scooter might be ideal for you. Is it going to be your commuter and your weekend ride? If so, then what kind of rides do you want to do?
If you like cruising down the highway or through the mountain roads, then a cruiser is a good pick, or a sport-touring if you think you'll be doing some light offroading. But if you're the type of rider that likes to attack corners or go on track days, then naked bikes strike a good balance between comfort and sportiness.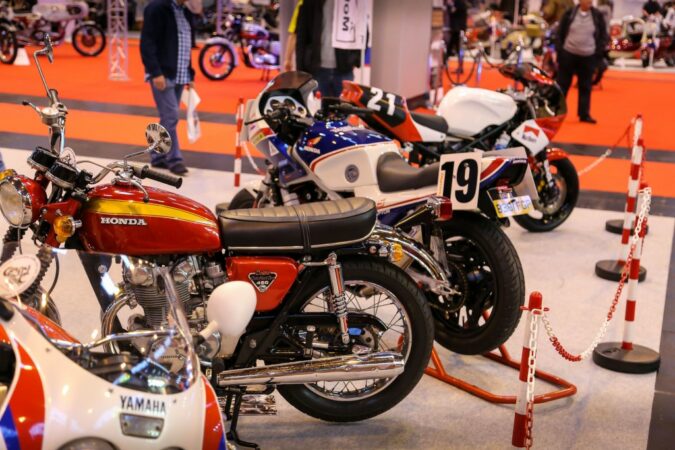 One last tip: think long-term. If you're still very new to the world of motorcycles, then getting something with less than 300cc is probably a good idea.
However, if you already have some riding time under your belt, might be a good idea to splurge and get a 600cc bike instead. The 300cc and under bikes might feel a little underpowered once you gain more experience. In any case, good luck, and hopefully, you'll find the perfect bike for you!