Did you know that Honda made 7 of the top 20 automobiles in the 2020 American-Made Index? Furthermore, Honda was the pioneer Japanese automaker to manufacture engines and transmissions in the United States between 1985 and 1989. And the first to sell U.S.-made, Japanese-branded automobiles to foreign markets. Here we will have a complete discussion on the cheapest car Honda, and the story behind it
One of the primary reasons to purchase a Honda is that this company provides some of the most affordable and dependable automobiles on the market. Furthermore, compared to competing cars in a similar price range, Honda often offers the most superior quality.
These automobiles will also save you money in the long term. As a result of their excellent gas mileage and lack of costly maintenance and repairs during your ownership period.
The Story Behind Honda
Before learning more about the cheapest car Honda, let us learn where and how Honda Motors got created.
The Legendary Founder Of Honda: Soichiro Honda
Soichiro Honda, the son of a blacksmith, developed one of the world's finest automotive companies, Honda. He did this amidst all the trials and errors, world wars, and natural catastrophes.
Soichiro Honda was a Japanese engineer and businessman who initiated the journey of Honda. Today it is one of the most iconic car brands in the automotive industry. Soichiro established Honda in 1946 and oversaw its growth from a simple wooden shack making bikes. But it has grown to be the multinational car and motorcycle company we know today.
As a young teen, Honda started to work as an apprentice for a man named Yuzo Sakakibara. Sakakibara taught Honda a lot about how to build cars and motorcycles. Honda also derived excellent knowledge on how to run a business from Sakakibara.
His training with Yuzo has shaped Mr. Honda into today's automotive legend. He learned a lot about different cars during this period. And when he tried to start his own business, he soon used that experience to build the brand that we know and love today.
Honda's Arrival In The USA
American Honda Motor Limited is the company's U.S. offshoot, founded in 1959. At first, the company only manufactured bikes. The first Honda car sold in the U.S. and Canada was the 1970's Honda N600 Sedan. It was made in Japan, Suzuka, and shipped to North America.
Honda invested 5.7% of its revenues ($6.8 billion) in research and development in 2013. Thus Honda became the trailblazer in Japanese automaking to be a net exporter from the U.S. in 2013, exporting 108,705 Honda and Acura cars and importing 88,357.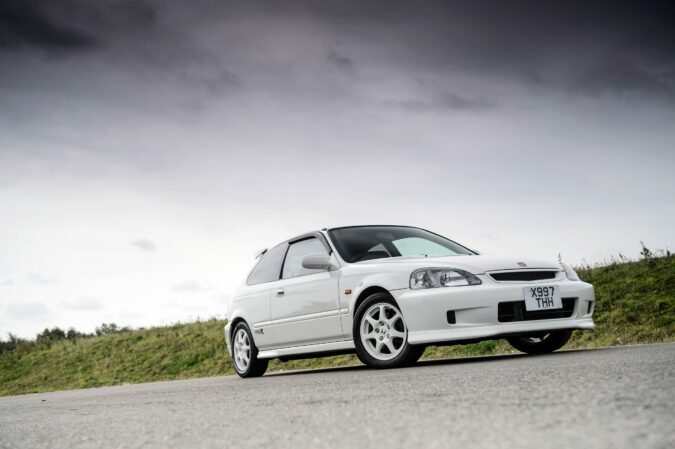 The Brilliant Strategies In Making The Cheapest Cars
It's no wonder Honda began selling their first motorbikes in the U.S. in early 1959 and then proceeded to sell cars within the next few years.
Later, Honda startled the auto industry with its 1974 Civic, the first vehicle to meet strict U.S. Clean Air Act emissions regulations. Even when the leading American manufacturers and Toyota asserted it was impossible to economically create an engine that lived up to the act's aims.
Honda is the leading engine manufacturer in the world, producing about 20 million combustion engines yearly.
Honda has never reported a loss in its entire existence, and the automobile operation consistently maintained a 5% profit ratio over the years while providing the cheapest Hondas car while maintaining the quality. So, what are the strategies that lead to the manufacturing of the cheapest car Honda?
1) Honda Believes In Localization, Not In Globalization
The author of "The Machine That Changed the World" praised the localization strategy of Honda for "its conviction about doing it all in one place"—that is, for integrating engineering, design, and manufacturing operations under one local facility.
On the other hand, almost all industrial companies keep their research and development, design, and technical functions close to home. This tactic gave Honda the advantage of extracting local preferences in the U.S.A. and designing cars that meet up to people's tastes while being cost-efficient.
2) The Human Creativity Is Boundless
Honda says machines that produce automobiles faster and cheaper than humans disconnect assemblers and limit local creativity.
Honda believes production quality standards are established too often based on what human innovation can do rather than technology. He wished to obtain the new equipment to improve the local manufacturing process, not a new innovative procedure. "Once you automate, you can't improve," said Sean McAlinden, chief economist at C.A.R.
In short, Honda doesn't invest in machines with the goal of faster and cheaper production. They instead believe in doing research and development on producing more innovative cars in the most cost-efficient way. This strategy makes Honda limitless in the automotive industry.
3) Focuses On The Flexibility
Unlike other automakers, Honda can create many cars on a single assembly line one after the other and convert a line to a freshly designed car within hours. On the other hand, Honda's competitors can take months to retool and spend hefty for a new model.
In terms of globalization, Honda can modify the production and output of specific models based on local sales patterns and competitor brands. And quickly alter its manufacturing process without spending on machines and robots.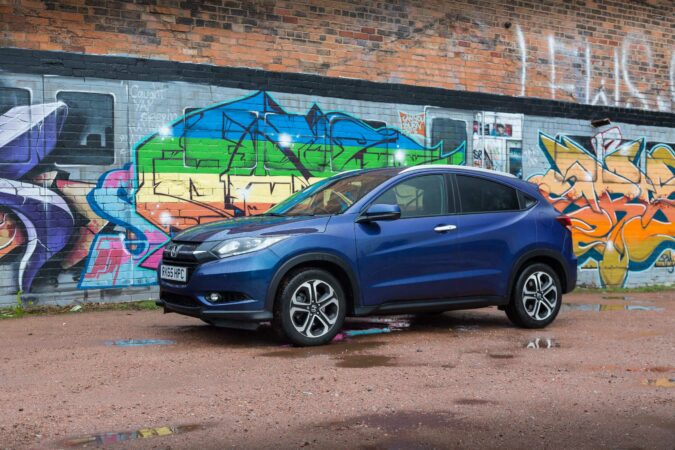 The Top-5 Cheapest Car Honda
After a brief discussion on the journey of Honda, it is time to discuss the best and cheapest Honda Models in the U.S.A.
Cheapest Car Honda #1: Honda CR-V
Many small SUVs only come with a few features by default and try to sell you the rest. For instance, your new SUV might have automatic emergency brakes (check out our guide to learn more about the emergency brake in a car), but you might have to pay extra for all the other high-tech safety features.
Or you could get a modest touchscreen display that shows the driver the primary instruments. But you'll need to buy extra packages to get one with features like Apple CarPlay, Android Auto, and navigation.
The CR-V comes standard with Android Auto and Apple CarPlay, though you'll have to spend money on navigation. Pandora radio compatibility, Siri Eyes Free voice commands, automated climate control, road departure mitigation, lane-keeping assistance, and adaptive cruise control are all included in the CR-V.
In addition to these functions, there is more equipment on the higher-end trims. And not only this. It is fuel-efficient and has features like an automatic transmission, a 5-inch touchscreen display, front-wheel drive, Bluetooth, automatic temperature control, and automatic high beams as standard equipment.
The latest Honda CR-V steals the deal with an MSRP of $26,400. Even though its primary competitors, Nissan Rogue, Toyota RAV4, and Subaru Forester, are all priced around a few hundred bucks of the CR-V MSRP, none of them equals its quality, amenities, or comfort. Even with all the bells and whistles, the pricing of this small SUV is quite the most affordable.
Cheapest Car Honda #2: Honda Accord
The Honda Accord may be nearing the end of its era, yet it reigns supreme among midsize family cars. It continues to amaze as a driver-focused vehicle with composed handling, a car with comfort, a practical interior, and a lengthy list of standard features. It comes in a functional and aesthetically pleasing package, especially for people who do not desire a large, costly, heavy SUV.
The Accord continues to be available in a total of ten trims with three various options of powertrains. Like before, the base setup is a 1.5-liter four-cylinder with 192 horsepower and a CVT. Other options are:
A 212-hp hybrid.
A 2.0-liter four-cylinder with 252 horsepower.
The most powerful 10-speed automatic transmission.
The Accord's direct competitors are the Volkswagen Passat, Toyota Camry, Hyundai Sonata, Nissan Altima, Kia Optima, Chevrolet Malibu, and Subaru Legacy. Critics often put the Accord at the top of its class because of its great value and fun-to-drive nature.
This year, the prices of all Accord trims have increased significantly. This hike is a sign of the times. The base LX costs $26,485, which includes destination fees. The Sport costs $28,945, the Sport SE costs $30,435, and the EX-L costs $32,805. All of these models have the CVT and 1.5T.
The Accord Hybrid starts at $27,685 and then goes up to $31,035 for the new one. $34,005 for the EX-L and $37,555 for the Touring. The top-of-the-line 2.0T trims are the Sport, which costs $33,625, and Touring, which costs $38,415.
Even though the Accord is older than some competitors, it is still one of the best family sedans. It has the most delicate equipment, styling, and world-class driving dynamics, making it the cheapest car for Honda.
Cheapest Car Honda #3: Honda Insight Hybrid
The Honda Insight is the most fun hybrid sedan to drive out of cars in the same class as the Toyota Prius. As a whole, the Insight is about as fast and lively as the very prominent Honda Civic. It can carry five people in comfort like a Honda Civic. The Insight also gets excellent gas mileage. That's a clever trick, given its nature and how it works.
The Toyota Corolla Hybrid, as well as Prius, which are both a bit shorter, and the Hyundai Elantra Hybrid, a bit longer, are also rivals. Honda Insight is a good buy for bachelors, couples, or even small families because it is fun, efficient, and has a lot of room.
Lower-end Insight EX-model level gets 55 city/49 highway MPG. EPA assessments put the Honda Insight on par with the 2022 Toyota Camry Hybrid L.E. The Touring model gets 51 cities and 45 highway MPG. The Touring's fuel efficiency tops the 2022 Kia K5 (Optima).
Honda must have worked very hard to get to that price point. As per the company, the I.M.A. and many other hybrid parts had to be designed and made to save a lot of money (like the battery).
The Honda Insight's electric motor produces 129 hp from 4000 to 8000 RPM and 197 lb-ft at 3000 RPM. With both power systems combined, the 2022 Honda Insight generates 151 horsepower, transmitted to the front wheels through a 1-speed direct drive.
The Honda Insight is primarily a Honda Civic Hybrid, which is cool. This tiny car boasts a roomy interior, produces exceptional fuel efficiency, and it is the most enjoyable hybrid in its price bracket to drive.
Cheapest Car Honda #4: Honda Civic
The revamped Honda Civic small sedan and hatchback do not appear or feel like a cheap vehicle. On the eleventh generation model, the youthful enthusiasm of the past ones leads to more conservative and self-assured ends. At the same time, the interior exchanges its marks for a chainmail belt around the dash, sharp but discreet metal details, and a 9.0-inch touchscreen if installed.
Even though the inside looks very modern, the luxurious cabin's ergonomic design and high quality reminded us of Hondas from the old days. With its reduced cowl and narrow A-pillars, it has a broader view of the outside than the others. The digital gauge cluster is not as customizable as some, but it shows a lot of information in a way that is easy to understand.
The infotainment screen in the Touring is better than what Honda has been making lately. It has sharp graphics and an actual volume knob, but it still doesn't have a tuning dial. Simple things like the knobs for the climate control are beautifully made, with shaft edges and a "snick-snick" sound when you turn them.
Like before, the top Honda Civic trims have been powered by a turbocharged 1.5-liter four-cylinder. Yes, it's connected to a CVT, but this is one of the best ones, and the car furthermore benefits from having 180 horsepower. The Honda is the fastest group, with a time to 60 mph of 7.2 seconds and a quarter mile time of 15.6 seconds.
The Honda Civic has ranked at the top in numerous rankings thanks to its category-leading performance.
Cheapest Car Honda #5: Honda HR-V
One of the best-selling small SUVs in the U.S. is the Honda HR-V. That says a lot since the popularity of small hybrids has exploded in recent years. The HR-V is all-new this year. Honda completely redesigned it, making the cheap subcompact SUV better in almost every way.
The 2022 Honda HR-V seems to be a small SUV, the smallest and least expensive car by Honda. Even though the HR-V has a compact size, it has an impressive amount of space for passengers and cargo.
The inside is well thought out, with a lot of storage space and easy-to-use controls. The EPA says that the HR-V could get close to 30 mpg when driving simultaneously in the city and highway.
Unfortunately, the HR-V has a slow start-up time and a loud engine when you put your foot down. It is also one of the earliest models in its category. When it came out in 2016, the Honda HR-V was a good crossover.
However, relatively new competitors like the Kia Soul, Chevrolet Trailblazer, and Mazda CX-30 make the HR-V a bit old.
The Honda HR-V is one of the most practical and budget-friendly subcompact SUVs on the market
Why Should You Invest In The Cheapest Car, Honda?
We discussed the many factors that led to Honda being where it is today and mentioned some of the best cheap Honda. But why should you invest in Honda cars?
You should buy a Honda because it is super affordable. One of the main reasons to invest in a Honda is that this company offers few of the most affordable and dependable automobiles on the market.
Compared to competing automobiles in the same price bracket, Honda often offers superior quality. These vehicles will save you money over time due to their excellent gas mileage and lack of costly maintenance and repairs in a few months.
Plus, you need a car that would get you from A to B without causing you to stress that it will break down anytime. Honda is among the most reliable brand among all its competitors. Consumer Reports also said they were the Most Trusted Brand and all the other awards they have won.
Honda is some of the most affordable and dependable automobiles today. If you have been debating whether or not to purchase one, the arguments presented here should be plenty to persuade you that you are moving in the correct direction.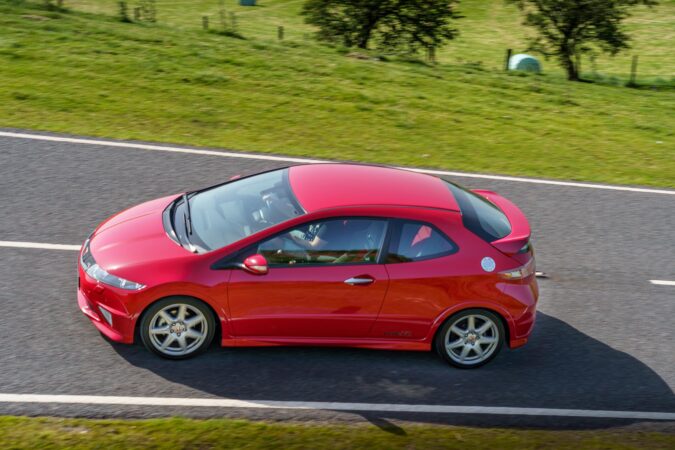 How Much Is A Honda?
Here are some of the starting MSRP of Honda's current lineup:
Honda Accord – MSRP $27,615
Honda Civic- MSRP $23,645
Honda CR-V- MSRP $28,045
Honda HR-V- MSRP $24,895
Honda Insight- MSRP $26,855
Honda Odyssey- MSRP $38,635
Honda Passport- MSRP $39,665
Honda Pilot- MSRP $39,375
Honda Ridgeline- MSRP $39,435
Conclusion On The Cheapest Car: Honda
Honda Motor Company, Ltd. is one of the biggest car companies in the world. It is also the most prominent company making motorcycles and engines.
Honda has established a reputation for itself by making reliable cars that are also practical, sporty, and have good features to compete with other brands. In 1986, Honda started making high-end cars under the Acura brand, making it the first Japanese car company to make a luxury brand.
Honda keeps getting better at what it does, making each new generation of cars safer and easier to use than the last. In recent years, the brand has added a pickup truck, hybrids, and electric cars to its line of vehicles.
F.A.Q.
Where Is Honda From
Honda is a multinational corporation, engine manufacturer, and engineering company located in Tokyo, Japan.
Is Honda American
Honda was the first Japanese manufacturer to manufacture engines and gearboxes in the United States (1985 and 1989, respectively), being the first to sell U.S.-built vehicles to international markets (1987). Since then, Honda has exported 1.3 million cars from the United States. Honda has 12 manufacturing plants in the United States which produce Honda and Acura automobiles and their transmissions, engines, and components, as well as airplanes and aviation engines, power equipment, and Powersports goods.
Are Hondas Good Cars
Honda has a well-deserved reputation for producing well-built, well-engineered automobiles, and this reputation extends to the entirety of its lineup. In addition to being fuel-efficient and roomy, most Hondas are also pleasurable to drive and dependable.
What Is Honda's Luxury Brand
Honda has its luxury brand, Acura, just like most Japanese automakers.
Is Honda A Foreign Car
Honda is a well-known Japanese car company, but the United States manufactures most of the Honda products that are sold here in North America. Honda is committed to improving the job market in the auto industry by giving Americans jobs.
What Cars Does Honda Make
Honda manufactures cars, SUVs, and light trucks.
What Is The Cheapest Honda
The cheapest Hondas are the Civic LX sedan and the HR-V LX SUV with front-wheel drive. Prices for both are around $22,000.
How Much Does A Honda Motorcycle Cost
The Honda motorcycles range from about $2,500 to $31,800. Approximately $9,000 is its average price.
What SUVs Does Honda Make
The lineup of Honda SUVs includes the HR-V, CR-V, Pilot, and Passport.
Is A Honda Civic A Midsize Car
No, the Civic is a sporty compact car.
Is Honda A Good Brand
Of course! Honda has won many awards, which shows how good it is. This brand has won more Car and Driver Top Manufacturer Awards than any other company.