Okay, so let's play a little game… I'll tell you the rough specs and features of a car, and you'll tell me if it makes you tingle inside (in a good way, of course). It's a four-door sedan, with a meaty V8, can be had with a manual gearbox, is rear-wheel-drive, has enough horsepower and torque to put a smile on your face, and is relatively affordable. How would you like that? If you say yes, then you'd love a Chevy SS.
Only, there's a pretty big problem; it's no longer on sale. One of the coolest cars of our generation has been canned. I get it, this happened quite a few years back, but I'm still upset. Nay, disappointed, that such a fantastic enthusiast's car never had the attention and sales figures that it desperately deserves. Now, I guess we'll just have to make do with crossovers and SUVs. Clearly, not as cool as a Chevy SS.
But how did such a promising car fail, anyway? I mean, looking at the spec sheet, how it drove, as well as people's honest first impressions with the Chevy SS, it could've been America's BMW M3. It could've been the 21st-century's finest sports sedan, and it still has a strong community behind it to this day. If only… General Motors hadn't botched the unveiling and marketing of the Chevy SS as bad as this.
How Does The Holden Commodore Related To The Chevy SS?
Wait a minute, I thought we were here to talk about the Chevy SS, not a Holden Commodore. Well, since we're taking a look at the Chevy SS, we may as well learn more about what helped to spawn it, in the first place. First, a bit of backstory. General Motors used to own Holden, the largest and most beloved automaker in Australia. Their history goes way, way back, as GM owned Holden as early as 1931.
This symbiotic relationship meant that some of Holden's cars made it here into the United States. But, rebadged into a Chevy, Pontiac, or whatever other brand GM has under its corporate umbrella. There are also times when GM's European subsidiaries, such as Saab, Vauxhall, or Opel would sell their cars here in the US but badged under American-based brands. At least, this used to be how things work.
 

View this post on Instagram

 
Until, GM shut Holden down in 2020, closing a long and storied chapter in Australia's car industry. In a matter of months later, General Motors also sold off the remains of its European division. While we're here, let's take a moment to remember Saab, among the first major global GM brands that kicked the bucket. But anyway, back to the Holden Commodore, which was a huge hit Down Under (Australia).
If there's anyone in the world that loved American muscle more than… Well, Americans… It would be the Aussies. For decades, they've put big V8s into practically anything. Even Ford makes the Falcon, a throaty V8 sports sedan, just for the Aussie market. But unlike Ford, General Motors wanted to bring its Australian-only cars to US buyers, which is how the Holden Commodore became the Chevy SS.
What Is The Holden Commodore (The Aussie Chevy SS)
Since most Americans have likely never heard of Holden, let's talk more about what its Commodore is for a quick second. In particular, we're looking at the fourth-generation VF Commodore, sold between 2013 and 2017. It was to be the final iteration of the Commodore bloodline, which came around back in 1978. Holden's Commodores are made to be executive four-doors, in varying shapes and sizes.
Most of them are sedans (which is what the Chevy SS is), but it was also popularly sold as an estate or station wagon. The Commodore helped to spawn derivatives, such as the Calais, which was an upscale, luxury version of the Commodore. And, the famed Ute, which is a utility car-based pickup truck, made mostly for commercial applications. The Commodore was built on General Motor's Zeta platform.
The VF-generation shared a lot of its underpinnings with the VE. The latter of which was also imported and sold in the US but badged as the Pontiac G8. On the other hand, the VF made it once more to the US car market like the Chevy SS. Meanwhile, it was then sold as the Vauxhall VXR8 in the UK. As for its engines, the Commodore came with a variety of V6s and V8s, the latter reserved for high-spec trims.
To be specific, LS V8 engines, and in the top-end, racy Commodore SS, was 6.0-liters in size. Although, it was bumped up even further to 6.2-liters (an LS3 engine) later on in its life. Once updated to an even sportier SS V and SS V Redline spec, the Commodore now gained revised brakes and suspension. Best of all, it could be had with a 6-speed manual. All of the above is what the Chevy SS turned out to be.
How Did The Chevy SS Come To America?
Yes, I know that the Chevy SS isn't technically American-made, but does it matter when it's this good? GM made the decision to import the Commodore SS as the Chevy SS, then sell it in 2013 (for the 2014 model year). It was a momentous occasion for GM, and especially so for Chevrolet. The SS would be its first rear-wheel-drive V8 sedan in 18 years since the eight-gen Caprice and seventh-gen Impala SS.
For a sedan, it had the same 6.2-liter V8 engine that powered the C6 Corvette. Although it could only be had with an automatic at first, a 6-speed manual later came around. For GM's attempts to have a sports sedan in its line-up, the Chevy SS was a big change over the old Pontiac G8, too. Alongside the updated styling, the Chevy SS's chassis has been stiffened for better ride quality and handling.
 

View this post on Instagram

 
Granted, this was done with the use of heavy high-strength steel that tacked on about 30lbs of weight onto the SS over the G8. The major upside to this was improved crash protection and safety, which is then aided by a bank of new-age sensors and driver assists. Interior-wise, the Chevy SS had a restyled dash, multimedia set-up, as well as the rest of the electronics and gadgets to be fresher than the G8.
This included Chevrolet's new MyLink infotainment system. As time passed, it continued to gain more and more features. These turned out to be automated parking assist (a first for Chevrolet), blind-spot monitoring, lane-departure warning, and Magnetic Ride Control (MRC). The latter is a magnetic-ride adaptive suspension, complemented further by Chevy's transition to using electronic power steering.
What Became Of The Chevy SS Once It Was On The Market?
Well, we could exclude Canada from the sales metrics, as the Chevy SS was a US-only affair. At first, Chevrolet strictly limited the sales of the Chevy SS to just a select few Chevrolet dealerships. So, seeing one in person was quite tough, to begin with. For a dealer to get allocated any SS units at all, they had to sell quite a few Corvettes and Camaros first, before accordingly getting their fair share of the SS.
Back when the Chevy SS was first teased, Chevrolet predicted that they'd sell around 2,000 to 3,000 SS units every year. This was a stark difference from the 15,000 to 20,000 examples that were speculated by the media. To be fair, Chevrolet did meet their sales targets almost every year, but that was a low bar, to begin with. It's possible that Chevrolet may have intended to sell 15,000 to 20,000 of them initially.
But, later readjusted it to a more conservative figure. Perhaps, even they weren't convinced that folks would buy it? Or, it could be that they never wanted the Chevy SS to be a big seller for them? Either way, the Chevy SS never sold in large enough numbers for GM to justify keeping it on the market for too long. Thus, the Chevy SS got the ax by 2017 (2018 model year), selling nearly 13,000 cars in all.
Not even putting that badge on Chevrolet's NASCAR cars could've saved it. Here's a more thorough breakdown of what the Chevy SS's sales figures looked like. Note, Chevrolet only sold the 2014 model year cars (in 2013) for just four months, hence the low sales count.
Chevy SS Sales In The US (By Year)
2013
418
2014
2,479
2015
2,895
2016
3,013
2017
4,055
Total
12,860
Chevy SS Detailed Specifications
Note, these will mostly cover the 2017/2018 model years, which did feature some slight changes over the earlier ones. However, the differences are primarily marginal.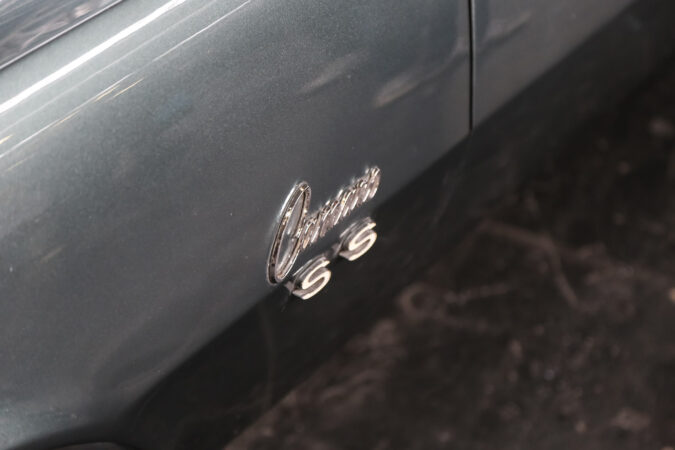 Engine:
Type: GM (General Motors) LS3, small-block
Configuration: V8 (gasoline, pushrod-actuated, with electronic fuel injection)
Displacement: 6.2-liters (naturally-aspirated)
Horsepower: 415hp (309kW), with peak power at 5,900RPM
Torque: 415lb-ft (563Nm), with peak torque at 4,600RPM
0-60mph Acceleration: 4.8-seconds (13.2-seconds for a quarter-mile run)
Top Speed: 160mph (electronically limited)
Transmission And Drivetrain:
Option 1: 6-speed '6L80-E' automatic (with paddle shifters – check out our guide on the 6L80 transmission life expectancy)
Option 2: 6-speed 'Tremec TR-6060' manual
Driven Wheels: Rear-wheel-drive only
Differential: Rear limited-slip diff
Steering:
Type: Electric (EPAS, steer-by-wire), rack and pinion
Lock-To-Lock: 2.8 turns
Turning Radius: 37.4-feet, curb-to-curb
Suspension:
Type (Front): Multi-link MacPherson strut
Type (Rear): 4-link independent suspension
Adaptive: Yes, Magnetic Ride Control (MRC) adaptive/adjustable suspension
Brakes:
Anti-Lock Brakes: Yes, all four wheels (with four-wheel disc brakes)
Front Rotors: 14.0-inches in diameter, by 1.26-inches thick
Rear Rotors: 14.2-inches in diameter, by 1.10-inches thick
Type: Brembo (red calipers, front, and rear)
Parking Brake: Electric
Wheels And Tires:
Front Wheel Size: 19×8.5-inches (48.3cm x 21.59cm)
Rear Wheel Size 19×9.0-inches (48.3cm x 22.9cm)
Tire Size: P245/40R19 (front), and P275/35R19 (rear)
Tire Type: Summer-only (from the factory)
Spare Tire: Optional, or else equipped with a tire inflation kit
Wheel Material: Cast aluminum alloys, front, and rear
Fuel Economy:
Combined: 16mpg
City: 14mpg
Highway: 22mpg
Range: 263.20 miles (by city), or 413.60 miles (by highway)
Fuel Tank Capacity: 18.8-gallons
Dimensions:
Wheelbase: 114.80-inches
Length: 195.50-inches
Width: 74.70-inches (not counting mirrors)
Height: 57.90-inches
Track Width: 62.60-inches (front), and 62.40-inches (rear)
Curb Weight: 3,997lbs
Interior And Cargo Space:
Seating: 5 persons
Passenger Volume: 112-cubic-feet
Head Room: 38.70-inches (front), and 37.50-inches (rear)
Leg Room: 42.30-inches (front), and 39.70-inches (rear)
Shoulder Room: 59.10-inches (front), and 59.00-inches (rear)
Hip Room: 57.20-inches (front), and 58.00-inches (rear)
Cargo Volume: 16.4-cubic-feet
Chevy SS Interior Trim And Gadgets
As with earlier, this list of features, options, and trim specifications will mostly cover the final 2017/2018 model years.
Multimedia And Infotainment:
Audio System: Bose 9-speaker premium stereo system
Infotainment: Chevrolet MyLink, with a central 8-inch touchscreen display
Radio: SiriusXM satellite radio (12-month trial as standard), with AM/FM stereo
Bluetooth: Yes, with hands-free telephony, and audio/music streaming from your phone
Remote Connectivity: OnStar, with 4G LTE and Wi-Fi hotspots (includes 3-month or 3GB trial for data, provided by AT&T), and map GPS coverage updates
Interior Seating:
Type: Bucket sports seats (front), 3-seat bench with central armrest (rear)
Heating And Ventilating: Yes, for both driver and the front passenger
Adjustment: 8-way with power lumbar support (driver and front passenger)
Memory: Yes, with pre-sets for driver seat and side mirrors
Steering:
Adjustment: Tilt and telescoping
Design: Leather, with on-wheel audio controls
Human Machine Interface:
Heads Up Display: Yes, which includes data such as speed (mph), gear, tachometer (RPM), audio, high-beam (on or not), compass, outside air temperature, turn signals (left or right), navigation (turn-by-turn), phone, etc.
Dashboard: Semi-digital, with color display for warning lights and vehicle information
Electrics And Conveniences:
Windows: Powered
Ignition: Keyless entry
Cupholders: 2 in the front center console
Power Outlets: 2 by the center console (auxiliary and USB)
Sunroof: Yes, panoramic, as a roughly $900 option
Chevy SS Electronics, Options, And Warranties
Again, this covers the 2017/2018 model years, with slight variation compared to earlier model years.
Driver Aids:
Cruise Control: Yes, with setting for set and resume speeds, controlled via the steering wheel
Remote Start-Up: Yes, but only with the 6-speed automatic (deleted with the 6-speed manual)
Parking Assist: Yes, automatic
Driving Modes: Tour (equivalent to comfort or eco), Sport, Track
Climate Control:
Zones: Dual-zone, with automatic controls
Filtration: Pollen air filter
Safety And Security Systems:
Stability Control: StabiliTrak, with traction control and braking assist
Airbags: Dual-stage (front, driver, and passenger), thorax (side-impact and knee), head curtain (side-impact), outboard seating sensors (front and rear seats)
OnStar Guidance Plan: 3-month trial (6-month for fleet cars), with an automatic crash response, stolen vehicle assist, roadside assist, turn-by-turn GPS (with map updates), and advanced vehicle diagnostics
OnStar Basic Plan: 5-year plan (from the date of delivery, transferable), with mobile app features, monthly diagnostics, dealer-specific maintenance alerts, and doesn't include the Guidance Plan's emergency, security, or navigation service
Rear-View Camera: Yes, with auto-dimming mirrors
Other Safety Features: Side blind-zone alert (blind-spot monitoring), rear cross-traffic alert, forward collision alert, and lane-departure warning
Warranty:
Basic: 3 years or 36,000 miles
Drivetrain: 5 years or 60,000 miles (5 years or 100,000 miles for fleet cars)
Corrosion: 3 years or 36,000 miles standard (with 6 years or 100,000 miles optional as part of the extended warranty)
Roadside Assistance: 60,000 miles (5 years or 100,000 miles for fleet cars)
Maintenance: 2 years or 24,000 miles
Why Did The Chevy SS Fail To Sell Well?
Everyone who drove one loved the Chevy SS. It had that sleeper feel, with a mighty and potent V8 that is made ready to pounce any stretch of tarmac that you threw at it. Yet, you could easily calm it down to drive the Chevy SS as you would with an economy car. That duality between road-munching power and ease of use (with a lot of refinement and comfort, to boot), is why the Chevy SS was so adored.
As far as its dynamics were concerned, the Chevy SS was just as competent as anything you'd find that has a BMW, Mercedes, or Audi badge. Performance, as a whole, was fitting of Chevrolet's treasured SS (or 'Super Sports') moniker. Some have referred to the Chevy SS as a four-door Corvette, which is as much praise as you could possibly get. The outright speed and grunt of the SS are thunderously quick.
All the while, that rumbly V8 grumbles in the background, urging you to keep going. Turning is sharp and responsive, as stability control manages its somewhat porky weight beautifully balanced. Even at those twisty bends and tight corners, the rather large Chevy SS still feels lively and chuckable. The best feature is no doubt the 6-speed manual, for its sheer engagement and tactility over the automatic.
With that rear-wheel-drive, limited-slip rear differential, monstrous V8, and its manual gearbox, the Chevy SS is as much fun as any car could afford you. In every way, shape, and form, it's the perfect as well as purest driver's car imaginable. But how come, with such high praise, did the Chevy SS fail? As we looked closer, we have a few clues as to why you probably have never seen Chevy's uber-sedan…
1. Poor Advertising And Nobody's Ever Heard Of It
You might've come into this lengthy article without even a clue as to what the Chevy SS is, didn't you? Frankly, many people out there, even within the enthusiast community and amongst Chevrolet fans, a Chevy SS never comes to mind. Either, they didn't realize it was a thing or have forgotten about it.
 

View this post on Instagram

 
The key reason why the Chevy SS is such a forgettable car isn't down to the driving experience. Rather, it was General Motors and Chevrolet's own faults for doing such a poor job marketing it. No major ad campaigns for the Chevy SS were ever done, and thus, much of the public never knew it existed.
2. Generic Naming That Confused A Lot Of People
The SS badge is one of the most iconic automotive performance marques out there. When you see an SS logo, you know that it's something special. Throughout history, Chevrolet's been very careful about what cars get an SS. There's the Cobalt SS, Camaro SS, and the Impala SS as the most recent ones.
Heck, even the HHR SS and Trailblazer SS (fun fact, go check out our write-up on the Trailblazer bolt pattern) were a thing. However, these SS models usually had a name attached to them. Something iconic like "Camaro" or "Impala". However, the Chevy SS was just sold as the "Chevrolet SS". This generic and forgettable naming had a lot of people confused.
3. Dull Styling, Which Doesn't Scream "Power"
Personally, I love the sleeper looks of the Chevy SS. There's all that power, and a humungous Corvette V8 under the hood, but without any of the flash. There are no garish big wings or stickers plastered across. There are some hood vents and subtle aggressive touches here and there to set it apart, though.
But looking at it entirely, a major downside of the Chevy SS is that no one knows that you have a racy, performance car. Even if you don't like flexing all that horsepower, surely a big of recognition helps? Not in the case of the Chevy SS, since most people probably think you drive some diesel econobox.
A bit of a redesign to make it stand out more would've been nice. But no, GM misunderstood a crucial criterion that buyers' are looking for; style and personality. Stepping inside, the interior is pretty bland, too. There isn't much besides a few SS badges to tell people that you have the fastest Chevy sedan.
4. Pricing That Pits It Against A Full-Blown Camaro
To be fair to the Chevy SS, the pricing was quite competitive. You get a lot of options as standard, and you don't really need to spend the extra on accessories and whatnot. In its basic spec, with no options, it's still a great deal. Nevertheless, the starting price for one brand new was north of $45,000.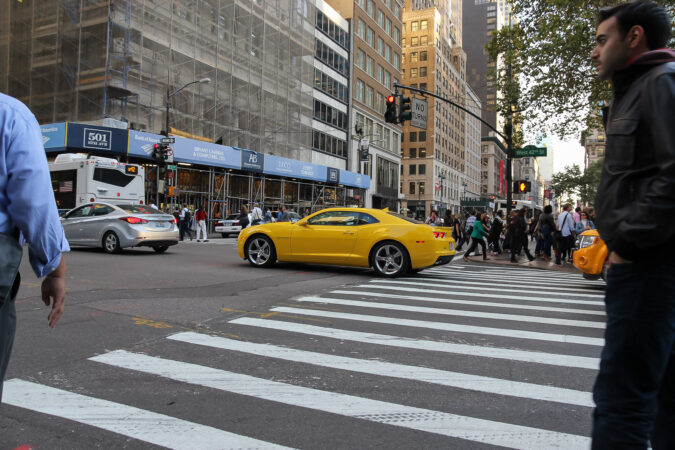 This is bad, once you consider that you're dropping this much for an unknown, upstart, and seemingly generic car. Moreover, you have to consider that the Camaro SS (or an equivalent, fast Camaro with a V8) is around the same price. Unless you need 4 seats, why get an SS over a proper, big boy Camaro?
Also, it didn't help that by this era, most consumers were looking at SUVs and crossovers, not sedans. Had Chevy put the SS badge and an LS V8 engine into, say, an Equinox or Traverse, maybe more folks would've bought one. I suppose the idea of an RWD sedan isn't as appealing as an AWD crossover.
Facts: 10 Things to Know About the Chevrolet SS
The Chevrolet SS is a sleeper sedan that remained largely unknown due to a lack of advertising during its short production run from 2014 to 2017.
The Chevy SS features a 6.2-liter V8 engine that delivers 415 horsepower and 415 lb-ft of torque, enabling it to reach 60 mph in just 4.7 seconds.
The car comes with heated and cooled front seats that provide exceptional comfort, comparable to some luxury SUVs on the market.
The Chevy SS features Magnetic Ride Control suspension, race-proven Brembo brakes, and quick and linear steering that delivers a dynamic ride quality, stability, and precise steering.
The car is loaded with standard infotainment technology, including Bluetooth connectivity, a navigation system, a Wi-Fi hotspot, voice recognition, SiriusXM satellite radio, a USB port, and a nine-speaker Bose audio system.
The Chevrolet SS has a spacious and comfortable interior with ample space for all five passengers and seats that are adequately supportive for long road trips.
The car offers driver-seat memory settings that allow up to three saved seating positions for the driver and two secondary drivers, depending on the model year.
The Chevy SS features a full suite of advanced safety systems, including blind-spot monitoring, lane-departure warning, parallel parking assist, and forward-collision alert.
Enthusiasts can opt for a six-speed manual transmission in addition to the standard six-speed automatic with paddle shifters.
The car comes with a wealth of standard features, including leather upholstery, a head-up display, 10-way power-adjustable front seats with heating and cooling functionality, 19-inch alloy wheels with performance tires, and more.
Final Thoughts
Well, that just about rounds up our sad tale on what could've been. The Chevy SS, truly, had a great promise to be America's BMW M3… Barring the fact that it's made in Australia. But never mind that having seen how it could stand toe-to-toe with the best of the Germans, it's just disappointing to see what became of it. It had all the right ingredients to be a proper driver's car and a legendary cult icon.
Holden and Chevy cooked it to perfection, too. But in the end, it was underserved with downright bad and questionable decision-making. Poor marketing, sales tactics, stylistic choices, and pricing made all the more certain that the Chevy SS will forever be condemned. While it may have died, you could at least get one for cheap now on the used market. Just make sure you get one before it's too late.