One of the most commonly asked questions for young car buyers is how far can one stretch their money? What's the most car can you get for a certain budget? Moreover, what are the fastest cars under 30k?
Of course, there are multiple metrics to measure how much 'car' you're getting for your money. Some prefer luxury and features. Others just want to know what's the fastest car you can get for the money.
Depending on how much money you're looking to spend, it might surprise you just how fast you can go for not much money at all.
As the market sits now, with the chip shortage and everything, it has dramatically affected the entire car market. Used or new, it doesn't matter.
In fact, the craze has driven used sports cars prices to astronomical levels and made the market volatile.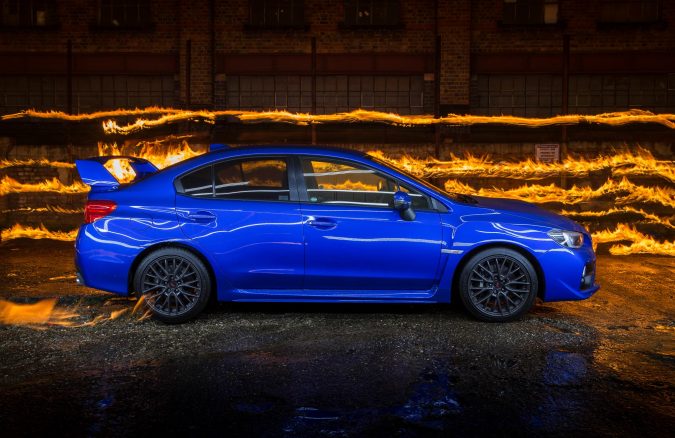 Therefore, I reckon the appropriate price one should spend to expect a good return of value is around $30,000 MSRP. This leaves room for optional extras and higher trim levels for new cars.
With that budget in mind, we'll measure the speed of the fastest cars under 30k with acceleration, handling capability, and vehicle type. We're not just looking for outright speed, but a capable chassis to go with that speed so it actually feels fast.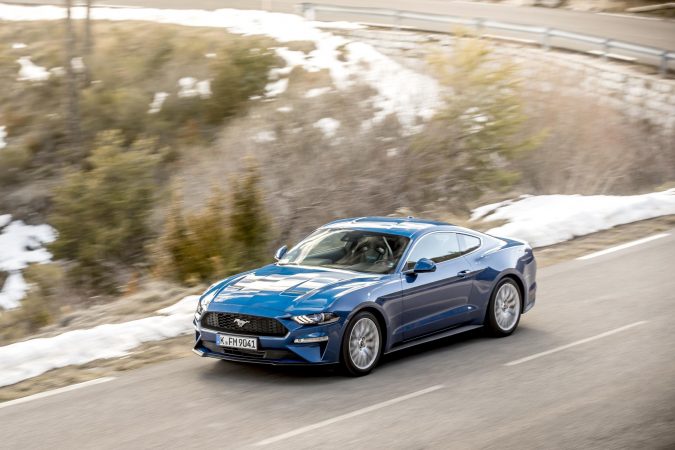 At this price point, most fast cars are intended for enthusiasts. For example, a powerful luxury car like the Mercedes-Benz S580 would be quick, but also expensive and not truly 'fast' in the sense of overall driving experience.
Take note this article will primarily cover the US market.
Fastest Cars Under 30k – Sporty New Cars
It's a good time for consumers. Nowadays, it's more difficult than ever to buy an objectively bad car. Carmakers nowadays have made strides in car design, interior, and drivetrain.
Hatchback
We start our guide on the fastest cars under 30k with one of the most popular segments that appeal to young drivers. Hatchbacks meld practicality together with driving experience, without being oversized. Hot hatchbacks bring more emphasis to the driving part.
Volkswagen Mk7.5 Golf GTI ($28,695 MSRP)
The Golf and the Focus are pretty much the default answer to the question: 'I can only have one car, what should I get?' For good reason too, both are splendid and consistently perform well.
Therefore, it makes sense that the spiced-up Mk7.5 Golf GTI would make this list. If the Golf is one of the best hatchbacks available out there, then a faster version would undoubtedly be the best hot hatchback right?
Perhaps. The Golf GTI we're talking about here is the absolute base edition, the S. But it's still a GTI, and that's a notch above the standard Golf, so it won't be too spartan.
And of course, the next Golf GTI is coming along. The hype for it is bona fide. To be realistic, it's going to be nigh impossible to find one for sale at sticker. And it's already starting at over $30,000.
If you don't mind losing out on some of the latest technology and interior changes, the Mk8 GTI is more of an evolution over the last generation. You might scope out a bigger deal on leftover inventory too, with most people holding out for the Mk8.
Drivetrain
Powering the Golf GTI is an engine we're already familiar with. It's the EA888 turbocharged direct-injected inline-4 (also used in the Mk8), it makes 228 horsepower and 258 lb-ft of torque.
To give you context, the new GTI will make 242 horsepower and 273 lb-ft of torque.
Crucially, it has a flat torque curve, much like all turbocharged engines nowadays. It'll make that torque from 1,500 rpm all the way to 4,600 rpm.
You have a choice between the classic 6-speed manual or the 7-speed DSG, which Golf GTIs are very well-known for. The DSG model is slightly pricier though.
It's potent enough to accelerate the GTI from 0 to 62 mph in 6.4 seconds. That's still a very respectable time. The 7-speed DSG variant is faster by about half a second.
The Golf GTI is a decidedly spirited car but remains fuel-efficient. EPA reports 30 mpg highway and 23 mpg urban driving, but some owners have reported better figures.
Driving
Of course, when you compare the Mk7 Golf GTI to any other car in its segment, say, the Hyundai Veloster N or Ford Focus ST, it's down on power. However, that doesn't detract from the fact that the EA888 is a good engine.
It's a torquey front-wheel-drive car, but its clever electro-hydraulic differential manages all that torque. This means that the Golf GTI can make even a slow driver look fast.
And since the GTI isn't entirely track-focused, it's actually pliable and drivable on poorly maintained roads. If you can get a Golf GTI with the Adaptive Chassis Control, you don't have to make major compromises.
People love the Golf GTI because it strikes a good balance between sportiness and daily drivability. In fact, that's what has made it a mainstay in the world of hot hatchbacks.
Additional Information
If the higher trim models are out of your price range, it'd be worth looking for a lightly used Golf GTI. Some owners are selling theirs in anticipation of the next Golf, so you might be able to find a great deal.
Personally, I love that you can still buy a manual GTI. But if you love the sound of DSG shifting and instantaneous shifts, the Mk7.5's wet-clutch DSG is actually quite robust.
And if the Golf GTI isn't quite fast enough stock, you'd be pleased to know that the EA888 is a great foundation for tuning. You can bring it to Golf R levels of power (~300 horsepower) with a simple remap.
Honorable Mention
Incredible Value – Hyundai Veloster Turbo R-Spec ($23,250)
Talk about bang for your buck among the fastest cars under 30k, Hyundai discontinued the Veloster Turbo range back in July, but there is still inventory available.
What you've got with the Turbo R-Spec is a 1.6-liter turbocharged direct-injected inline-4 engine making 201 horsepower and 195 lb-ft of torque with a great 6-speed manual.
It'll go from 0-62 mph in 8.4 seconds, so it's considerably slower than a Golf GTI. But it's also priced at $23,250. It comes with a lot of features, but you'll have to miss out on the German interior quality.
You'll have to keep in mind that it's an old car. It might not drive as well as a European hot hatch, but it's still fun and entertaining. It's a very practical car too with an eccentric 2+1 door setup.
There's also a 7-speed dual-clutch variant available in the Turbo and Turbo Ultimate if that's more appropriate for you. If you can stretch your money far (over $30,000), then there's always the Veloster N with the 2.0-liter turbo.
2-Door Sports Cars
Chances are that people looking for the fastest cars under 30k are also those who want a stylish-looking car. Coupes are often the first gateway for many into the world of sports cars. Even with a modest budget, there's an eclectic selection available.
Ford Mustang EcoBoost ($27,205 MSRP)
Now, before you flinch at the idea of a 4-cylinder Mustang, just keep in mind that EcoBoost engines have come a long way. In fact, the EcoBoost you'll find underneath the Mustang's hood isn't anything to scoff at.
And most crucially, the EcoBoost variant is nearly $10,000 cheaper than the most affordable GT 5.0 model. I'm not terribly convinced that there really exists a $10,000 gap between the two.
For me, the Mustang GT and Mustang EcoBoost serve different purposes entirely. The EcoBoost is a sports car while the GT is obviously a muscle car with sporting credentials.
Priced at $27,205 MSRP with a manual transmission, the Mustang EcoBoost is a wonderful sports car for anyone. It's capable, stylish, and way more efficient than the GT. It's also 300 lbs lighter than the GT.
Engine
You'll find a 2.3-liter turbocharged inline-4 underneath the hood of the Mustang EcoBoost. But this is not just any other EcoBoost engine, it's actually the one shared with the Focus RS.
It produces 310 horsepower and 350 lb-ft of torque. You'll notice that it's less than the Focus RS since the Focus RS has tweaks done to optimize it for track driving.
But it's not exactly a weak engine. Ford reports a 0-62 mph time of 5.8 seconds for the manual, but this is due to the gearing requiring a gear change right before 62 mph. 0-60 mph in contrast takes just shy of 5 seconds.
It'll top out at 123 mph (electronically limited). The 10-speed automatic variant is marginally quicker. As a comparison, the GT will reach 62 mph in just under 5 seconds.
Crucially, the manual EcoBoost reports around 30 mpg highway and 21 mpg for urban driving. The 10-speed automatic is slightly more efficient. This obviously trumps over the GT's thirsty V8 that manages 15 mpg urban and 25 mpg highway.
Driving
In reality, the EcoBoost Mustang draws more similarities with a European sports coupe rather than a muscle car. All that weight shed off of its nose contributes positively towards its handling characteristics.
After all, the EcoBoost model is actually made to satisfy the demand of the European market. This means that it's a surprisingly poised and competent sports car.
It won't quite dart around from corner to corner, but it's neat and composed, with plenty of low-down torque to propel you out of a corner. It's just an honest sports car.
Furthermore, when things settle down and you want to relax, the EcoBoost cruises like no other. It treads the fine line between sportiness and comfort just right.
Additional Information
People really ought to forget the age-old notion that muscle cars are unwieldy. Times have changed for American coupes, they are keeping up with European marques.
It's can also be equipped with creature comforts like dual-zone climate control, a 6-way power driver seat, a 9-speaker sound system, etc.
The actual issue that most people have with the Mustang EcoBoost is the fact that it's bearing the Mustang badge. And that's a fair argument. But it's not the first 2.3-liter turbocharged 4-cylinder Mustang.
Still, for most owners, that's not an issue. It's a coupe with Mustang looks for $27,000. If it's not fast enough for you, a remap will push it to Focus RS levels of power. The 2.3-litre EcoBoost in there has plenty of tuning potential.
Honorable Mention
Age Old Rival – Chevrolet Camaro 2.0 ($25,000)
Chevrolet also has an answer to the EcoBoost. It comes in the form of a Camaro powered by a 2.0-liter turbocharged 4-cylinder producing 275 horsepower and 295 lb-ft of torque.
It's slower from 0-60 mph at 5.6 seconds, and it has a pretty lengthy gearing overall. It makes the Camaro suited for daily driving and cruising on highways.
In general, the Camaro behaves even more like a sports car than the Mustang. It's over 100 lbs lighter than the EcoBoost, contributing to its nimble demeanor.
New Blood – Toyota GR 86/Subaru BRZ ($27,060)
It's impossible to talk about the fastest cars under 30k without mentioning the latest in the market – the GR 86 and BRZ. With the new 2.4-liter naturally-aspirated Boxer-4 FA24DIT engine, the new Toyobaru now has the soul that people said it lacked.
It might only make 228 horsepower and 184 lb-ft of torque, but it's also much lighter at 2,811 lbs. It means that they'll both complete the 0-62 mph run in about 6 seconds.
Both cars are much closer to a driver-focused sports car than either the Camaro or Mustang. If you enjoy the experience of an old-school sports coupe, then this is the car for you.
Classic – Mazda MX-5 and Fiat 124 Spider
It can't be a budget fastest cars under 30k list if I glossed over the Mazda Miata. It's the answer to everything. If you want a convertible sports car, you can't go wrong with a Miata.
Powered by a simple 2.0-liter naturally-aspirated inline-4, it makes 181 horsepower and 151 lb-ft of torque. Now, the Miata isn't exactly fast, but it's plenty adequate. The Sport trim starts at $26,830, buy one and enjoy it daily.
In lieu of the Miata though, let me suggest something a tad more unorthodox among the fastest cars under 30k – the Fiat 124 Spider. The chassis is shared with the Miata, but it's powered by Fiat's 1.4-liter MultiAir turbocharged inline-4 engine.
It's a low displacement turbocharged engine with a lower redline. It makes 160 horsepower and 184 lb-ft of torque. It's about 100 lbs heavier than the Miata though, even with a simple manual-folding top.
With some bolt-ons and a tune, it's possible to squeeze ~200 horsepower out of this engine. Comparable to a tuned Miata, but you can expect a lot more torque at ~220 lb-ft!
Unlike the Miata, Fiat optimized the 124 Spider for grand touring. It's not quite as playful, but the low-end torque is rewarding. On a straight line, the Miata is faster.
Prices start at $25,390 for the Classica trim. Because Fiat bears less prestige than Mazda in the US, it means that there's more room for you to negotiate a deal on a 124 Spider.
Sedan
Sedans might not be as popular as they once were, but I reckon sedans can strike the perfect balance between good looks and practicality. Plus, there are more than a few options among the fastest cars under 30k.
Subaru WRX ($27,495)
Another fan favorite, especially when looking at the fastest cars under 30k. I'd say that the Subaru WRX represents one of the best value sports sedans you can buy nowadays.
With the next-generation Subaru WRX on the horizon, it might be prime time to look for one for a deal. Prices start at $27,495 for the WRX Limited.
The WRX is a car that needs very little introduction. It might be Subaru's least popular model in the US, but it's what everyone thinks of when someone mentions Subaru.
Drivetrain
Its defining characteristics, the Subaru WRX is powered by the 2.0-liter FA20 turbocharged direct-injected Boxer-4 engine. It makes 268 horsepower and 258 lb-ft of torque.
A 6-speed manual transmission is available along with the CVT. Regardless, the WRX will manage a 0-62 mph time of 5 seconds, the fastest yet on our list.
But what separates the WRX from every car in this list is the Subaru trademark – the symmetrical AWD system. This is the most affordable enthusiast car you can buy with AWD, manual transmission, and a turbocharged engine.
What sets the WRX apart from previous generations though is the new Boxer-4 engine. Compared to the EJ engines, it's pretty reliable and very punchy courtesy of the flat torque band.
It's eminent when you compare the torque delivery to the WRX STI models, which still use the EJ25. It's also more fuel-efficient at 27 mpg highway and 20 mpg urban. The WRX is the one you'll want to drive daily.
Driving
The Subaru is all about providing a satisfying driving experience. Its manual transmission still behaves much like the previous generation, notchy with a reassuring action.
And it still drives very much like the old WRXes, it understeers on the throttle but oversteers off the throttle. It's ideal for people who want to bring their Subaru to a trail.
You'll notice that there's still turbo lag, but the brunt of the torque comes on earlier. The suspension balances comfort and sportiness, but there is a noticeable body roll.
Again, the WRX is an old car by now. This means that the interior layout still feels old school, but it's a whole lot better than what the WRX models used to have. It even comes with a 6.5″ infotainment system with Apple CarPlay and Android Auto.
Compared to many cars nowadays, the WRX is still a very mechanical-feeling car to drive. The vehicle dynamics control doesn't interrupt you as much as some other cars do nowadays.
Additional Information
One of the chief complaints many have with the WRX is rev hang. The engine holds onto revs for too long, making shifts lurchy at times.
Something like the COBB AccessPort can remedy that while simultaneously improving engine output. Though you wouldn't want to push it too far as the connecting rods are a known weak point.
Also, it might be tricky to find one for sale at such a low price. Subarus hold their value remarkably well, and that stands true for the WRX and especially the WRX STI model.
Honorable Mention
Volkswagen Jetta GLI ($26,345)
If you like the GTI but want a sedan, the Jetta GLI is your answer. The drivetrain is shared across both models and both are priced almost equally.
It's also about to be replaced by the Mk8 models, so this might be your opportunity to score a deal. Obviously, it's not quite as fast as the WRX. It's also FWD, like the GTI.
Mazda 3 2.5 Turbo ($30,050)
If you ever thought to yourself what would a more grown-up, modern Subaru WRX look like, the Mazda 3 2.5 Turbo might just be it.
Normally, the Mazda 3 comes with either a 2.0-liter or 2.5-liter naturally aspirated engine. Those are adequate, but NA engines lack the punchy flat torque band that only a turbocharged engine can provide.
Thus, the 2.5 Turbo combines the large displacement with a turbocharger. This means that the Mazda 3 2.5 Turbo makes 250 horsepower and 320 lb-ft of torque.
That's immense for an otherwise sensible compact sedan. Mated to a 6-speed automatic and an all-wheel-drive system, this Mazda 3 reaches 60 mph from a standstill in 5.6 seconds.
But since it's not a Mazdaspeed, the power is delivered sensibly. It's brisk and lively, step on the gas and the potent torque knocks you back into your seat.
All of that comes with a sublime interior and drivability on par with cars costing much more than the Mazda 3. It's a car that does many things well, and I think it deserves spending a bit more money for.
SUV Special Mention – Hyundai Kona N-Line ($25,700)
Typically, it's difficult to recommend a good sports-oriented SUV for a modest budget. That's let alone putting it on a list for the fastest cars under 30k. That was, until Hyundai came along and introduced the new Kona with its 1.6-liter turbocharged engine.
Setting the Kona apart from its peers is the fact that it's designed from the ground up to be sporty. Hyundai did not just shoehorn a powerful engine into an SUV.
The 1.6-liter turbocharged GDI engine makes 195 horsepower and 195 lb-ft of torque, and it's paired to a 7-speed dual-clutch transmission driving all 4 wheels.
This means that the Kona N-Line goes from 0 to 62 mph in about 6 seconds. That's really fast for what the Kona is, an affordable sporty crossover (SUV).
It also has a nice interior packed with plenty of features, and it doesn't drive like an SUV. This is the car for you if you want a hatchback with increased ground clearance for city driving.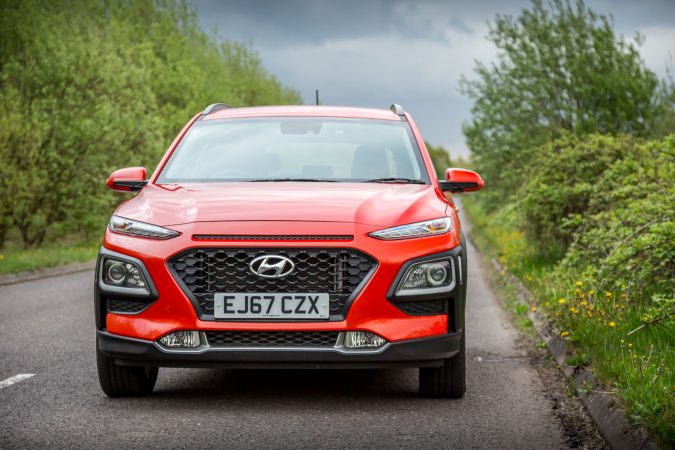 Do take note that despite being an 'SUV', the Kona is a subcompact. This means that it doesn't have that much storage space.
Much like other crossovers, the Kona has a locking front differential and hill descent control. Despite so, the Kona won't exactly be at home roving around mountainous trails.
Performance Cars on a Budget – Facts:
You don't have to break the bank to own a fast car, and buying a used performance car can be a fantastic option to save money.
The article curates a list of the fastest new sports cars and performance cars that you can buy new for less than $30,000.
The Mazda 3 2.5 Turbo AWD has a 250 hp, 2.5-liter turbo engine that can launch to 60 mph in just 5.6 seconds and reach a governor-limited top speed of 134 mph.
The Mazda Miata MX-5 has a 2-liter engine that can deliver a zero to 60mph sprint in 5.7 seconds and a drag-limited 140-mph top speed.
The Fiat 124 Spider Abarth has a turbocharged 1.4-liter engine that produces 164 hp and a 136-mph top speed.
The Subaru BRZ/Toyota GR86 has a 2.4-liter naturally-aspirated boxer-four engine that generates 228 hp and can reach up to 140 mph.
The Hyundai Veloster Turbo R-Spec has a 201 hp, 1.6-liter turbocharged engine that can reach a 145-mph top speed, and comes with two transmission options: a standard six-speed manual and a seven-speed dual-clutch automatic.
The Ford Mustang EcoBoost Fastback has a twin-turbo straight-four powerplant that produces 310 hp and 350 lb-ft of torque, reaching 60 mph in 5.8 seconds and a 145 mph top speed.
The Chevrolet Camaro 1LT V6 has a 3.6L V6 engine that produces 335 hp and 284 lb-ft of torque, making for a 149-mph top speed.
The Dodge Challenger SXT has a 303-hp V6 engine that can reach a 156-mph top speed and comes with a back seat that is actually usable.
The Subaru WRX has a turbocharged 2.4-liter boxer-four engine that produces 271 hp and 258 lb-ft of torque, with a 155-mph top speed.
The 2022 Volkswagen Golf GTI has a 241-hp turbocharged inline-four, providing good power with instant throttle response and impressive acceleration, with a 155 mph top speed.