Okay, so maybe it won't actually go at Mach 1 speeds, but the pages of history are littered with the fastest Toyota cars on record. That ought to surprise you, no? Toyota is widely associated today as a maker of some of the world's most sensible vehicles. They're reliable, dependable, easy to drive and to live with, wholly sensible, and endlessly practical. But they do engineer speed demons, too.
Granted, Toyota doesn't dabble in the art of speed all too often. Unlike some contemporary brands, this is a pond that they dip their toes in every so often. As a kid of the 90s, I fondly remember the old Supra, and how that changed the game for Japanese sports cars. More recently, I also recognized its contributions to the supercar game, with the Lexus LFA (technically, Toyota owns Lexus, so…).
However, I also know that Toyota has had long hiatuses now and then when it came to making these speed machines. Sometimes, it feels as though the enthusiast gets left behind in a frenzy towards big crossovers and SUVs. This was laid to rest when Toyota (and BMW) launched the new Supra. Well, it turns out the new Supra is just a continuation and a tip of the iceberg among the fastest Toyota cars.
What's The History With The Fastest Toyota Cars?
The backstory to the fastest Toyota cars, I assume most people imagined, must've started in the 80s and 90s, right? That's when we had models like the AE86 (any Initial D fans out there?), Celica, MR2, Supra, and countless variations in between. It's not a surprise that you'd associate these dates with Toyota's fastest cars, as this is when pop culture brought them to the limelight for the first time.
As fast, fun, and powerful as those Toyotas were, the genesis was much earlier than that. Their first true sports car from Toyota was the Sports 800, built from 1965 to 1969. It had an 800cc engine that can crank out (an unimpressive) 44hp. But speed wasn't the point, as the 800 was a lively little thing. It's tiny, handles and drives like a pocket rocket, looks cute, and had a Targa top that pre-dated Porsche.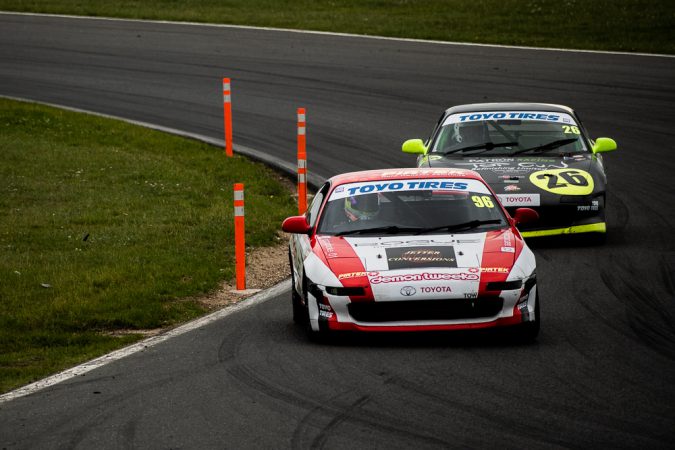 The Sports 800 remains loved till this day. But, you might be wondering… Surely, this puny machine can't count towards being among the fastest Toyota cars, right? Indeed, it won't. Around town, the 580kg (1,279lbs) Sports 800 could only muster 45mph. Take it to a track without restrictions, and at the very most, it can only manage 100mph. Nonetheless, it was a strong start for Toyota.
Remember, Japan in the 1960s was a giant dragon that was gradually awakening following WW2. In fact, the ashes and ruins of the war were still lingering in many parts of the country. Seeing how they could have the strength to make a sports car as early back then was a massive accomplishment. Yet, a small sports car that could barely climb steep hills wasn't enough. Toyota and Japan needed more.
The 2000GT, The First Among The Fastest Toyota Cars
To signal that the Japanese automakers are more than capable of competing with the Europeans or Detroit on the world stage, Toyota got to work on something truly ground-breaking. First unveiled in the 1965 Tokyo Motor Show, the Toyota 2000GT was a gargantuan stepping stone. Not only would it be the fastest Toyota ever made at that time. Moreover, it's regarded as Japan's first supercar.
The 2000GT was made in incredibly limited production numbers, as just over 350 of them were ever built. It's a swooping, curvaceous, and gorgeous front-engine, rear-wheel-drive grand tourer. Toyota penned this as their halo car, and it retains a special place in its back catalog. At the time, Japan was mostly known for its cheap copycat cars. Toyota's 2000GT was about to change that.
They worked with Yamaha for the engine. This is a 2.0-liter inline-6, which is based on the top-of-the-line Toyota Crown sedan. Later, this same engine was bored out to 2.3-liters. Interestingly, much of Yamaha's know-how for retuning this engine came from a contract work they had with a canned Nissan supercar. It had an all-new DOHC design, with three double-barrelled carburetors.
Paired to that was a 5-speed manual. The 2000GT had disc brakes all-around, and offered a limited-slip differential – both are a first in any Japanese car. With 148hp and 129lb-ft of torque, the 2000GT could easily top 135mph. Not impressive figures by today's standards. Nonetheless, back then, it was competing against the fastest cars that Europe and America championed. It was just the beginning.
What Are The Fastest Toyota Cars Of All Time?
Following the 2000GT, Toyota's performance cars were led by the Celica. A mean muscle car back in the day, it normalized the idea that a Toyota could be ultra-fast. Onwards to today, there have been a plethora of fast cars that came from Toyota. Some of them, even, aren't actually cars. So, let's take a peek at the top-10 fastest Toyota cars of all time; stock, as it came from the factory…
And just so we're clear, we'll be measuring "fast" by 0 to 60mph acceleration times. This, I think, is a fair gauge to define "fast". Also, these are all stock, from-the-factory production cars, since a list of tuned Toyotas or looking at its racing program will make it truly bottomless.
10. 2015 Toyota 4Runner TRD Pro – 0-60mph In 7.1 Seconds (Fastest Toyota SUV)
Didn't think a humungous off-roader could make it to this list, eh? Toyota is known for subtler ways of displaying speed. Sometimes, it takes on the figure of one of the most capable 4x4s that you can find. The 4Runner TRD Pro has a 4.0-liter V6, mated to a 5-speed automatic. Altogether, it could output 270hp and 278lb-ft of torque. You're expected to use all of this grunt off the beaten path.
But on the road, this is sufficient for a sprightly 0 to 60mph time of just 7.1 seconds. Alarmingly, this ginormous 4×4 manages a respectable 1/4-mile time of 15.1 seconds. This is astoundingly quick for an SUV, let alone something this large. Give it a long enough stretch of tarmac, and you could find yourself doing 115mph. Torque peaks out at 4,400RPM. Some say that it's not powerful enough.
Toyota's performance and in-house tuning arm, TRD (Toyota Racing Development), didn't make any changes to that V6. It's a shame, as this engine is known for its tunability. Nevertheless, it's powerful enough when you're traversing your local rocky trails. As standard, you get locking rear differentials, as well as lifted Eibach springs and Bilstein shocks. Any terrain you can think of, it can drive over.
9. 2015 Toyota Tacoma TRD Pro – 0-60mph In 6.9 Seconds (Fastest Toyota Truck)
Once again proving that big vehicles can be fast, here's a Tacoma truck that managed to get on the list of the fastest Toyota cars. It's powered by a similar 4-litre V6 as the 4Runner. As standard, it can produce 236hp and 266lb-ft of torque. If you somehow think that's not enough for a giant truck, TRD is more than happy to offer you a factory supercharger kit. That adds an extra 59hp and 52lb-ft.
Regardless, this old V6 is adequate for a speedy 0 to 60mph acceleration in just 6.9 seconds. What's more impressive is the fact that it can handily waft along at a steady 60mph in almost any terrain. A bit of rocky trail here or some desert dunes there, it doesn't matter. It's fast absolutely anywhere you dare to take it. A part of this is aided by a new cat-back exhaust system that adds low-down torque.
You could pair it with either a 5-speed auto or the cheaper default 6-speed manual. As per usual, it has a retuned suspension, perfectly fit for bouncing around like a Baja truck. You get soft red Eibach springs, with humungous Bilstein shocks. Combined with up to 1.5 inches of wheel travel up front as well as generous off-roading must-haves like a locking rear differential, it's a highly capable 4×4.
8. 2000 Toyota Celica TRD GT-S – 0-60mph In 6.6 Seconds (Fastest Front-Wheel-Drive Car)
I can already hear your sigh of disappointment. Yes, the seventh-generation Celica pivoted, in a most shocking revelation for a sports car, to front-wheel-drive. That doesn't mean, however, that it's not a fast car. With the right modifications – even straight from Toyota's own TRD division – it'll leave you at the edge of your seat. In the top-end GT-S trim, it takes the 1.8-liter to a whole other league.
Enhanced and emboldened, the refined engine can pump out 194hp and 133lb-ft of torque. Not the most mind-blowing specs ever, but it's plenty for a car that weighs just 2,600lbs. This enables to it sprint from 0 to 60mph in just 6.6 seconds, before topping out at 129mph. By then, your eardrums will be pierced by the GT-S' 7,800RPM redline. You also get VVTL-i electronic variable valve timing.
Crucially, the Celica GT-S wasn't made to be fast in only a straight line. TRD installed their Sportivo suspension mod in a bid to sharpen up its handling. The springs are 38% stiffer up front (30% in the rear), with larger anti-roll bars, stiffer bushings, hardened shocks and struts, and reinforced mounts. You're also greeted with stickier tires, as well as exhausts and intakes that breathe a bit better.
7. 1987 Toyota MR2 Supercharged – 0-60mph In 6.5 Seconds
Toyota's MR2 was long popularised as a small, fun, plucky sports car. Who knew that with some bits of tuning hither and tither, it could also classify as an incredibly fast racer. The earlier MR2 ferried a 4A-GE naturally-aspirated powerplant (to learn more, check out our guide on what does naturally aspirated mean), which is decently fast. Clearly, Toyota thought this wasn't its best state of tune, as they later strapped a supercharger to create the evolved 4A-GZE engine.
This makes the MR2 here the first supercharged Japanese car in over 20 years. Initially an exclusive, the 1.6-liter 4A-GZE later went into other models, like the Corolla and Sprinter. Back to the MR2, the added boost from this in-house Roots supercharger upped the power to 145hp. Torque, meanwhile, is rated at 140lb-ft, peaking at 4,000RPM. That's a 29% and 44% improvement over the base MR2.
Compared to the naturally-aspirated MR2, the engine saw numerous changes to cope with the extra power. A set of forged pistons, strengthened head gasket, optimized ignition timing, new camshafts, recalibrated fuel injection, and more. Rev it all the way to the 7,500RPM redline, it can hop from 0 to 60mph in 6.5 seconds, topping out at 130mph. That's enough to keep up with a Porsche 944S!
6. 1987 Toyota Supra Mk.3 Turbo – 0-60mph In 6.4 Seconds
The first third-generation Supra came along in 1986… Which failed to make a good first impression. It was heavy, lumbering around from side to side. This affected both handling and performance, as that relegated the Supra to the minor leagues. Recognizing its flaws, Toyota had significant changes planned for the 1987 model year. Underneath, it still carried the same 3.0-liter 7M-GE engine.
Now though, their engineers bolted on a massive air-to-air inter-cooled turbocharger. This bumped up power by 15% compared to the previous, naturally-aspirated Supra. To be exact, that's 230hp and 246lb-ft of torque, peaking out at 4,000RPM. The latter is an impressive 30% increase over the 1986 model. This is then mated to a beefier 4-speed automatic or a good-old 5-speed manual.
Albeit, the 1987 Supra still weighed a porky 3,581lbs. To cope with that, Toyota redesigned the fully independent suspension and uprated the limited-slip differential. It even included Toyota's then-new electronically-adjustable shocks. The turbo'd Supra can sprint from 0 to 60mph in 6.4 seconds. That's a whopping 1.5 seconds faster than the naturally-aspirated 1986 Supra. It'll top out at 145mph.
5. 2013 Toyota Avalon XLE – 0-60mph In 6.1 Seconds (Fastest Toyota Full-Size Sedan)
The Avalon is Toyota's big sedan, sort of a stretched Camry sort of deal. Cynicism might side it as your typical old-man's Toyota, but that doesn't mean that it should lack dynamism. This isn't an out-and-out sports sedan like an M3 (you could also check out our list of sedans with manual transmission and the best used manual transmission cars), but it's nearly close enough that's still cozy to drive. In there, you'll find an old-school 3.5-liter V6. Notably, it pulls strongly and delivers power in a creamy smooth fashion.
You'd expect that, of course, with 268hp and 248lb-ft of torque in tow. Few things are sporty, even in the higher-end XLE trim. It's front-wheel-drive and has a lazy 6-speed automatic. But once you find a street long enough, it'll top out at 127mph. Sprinting from 0 to 60mph, it takes the Avalon a speedy 6.1 seconds to get there. And, you'll be cosseted by thick leather seating and sound deadening.
While that engine is a carry-over from the previous Avalon, this newer model is slightly stiffer and a tad bit more athletic given that it lost 100lbs from before. If you're careful about emissions, you can also opt for a hybrid powertrain. Between an electric motor and a 2.5-liter inline-4, it's can accelerate very gently. Nonetheless, as slow as it may be (7.7 seconds to 60mph), you could get up to 40mpg.
4. 2018 Toyota Camry XSE V6 – 0-60mph In 5.8 Seconds (Fastest Toyota Mid-Size Sedan)
Toyota is really leaning towards super-fast sleeper cars. This is further proven by the Camry XSE V6 of 2018. Surprising, isn't it? The Camry is often regarded as a boring old sedan that does everything you need out of a car, but nothing more. In stark contrast, the XSE trim is fitted with – you guessed it – a 3.5-liter V6. This is about the same mill as you get in that Avalon but on a lighter frame.
It's more powerful too, cranking out a healthy 301hp – that's 33hp more than the previous year's V6. Torque is now up by 19lb-ft to a grand total of 267b-ft, which peaks at 4,700RPM. Consequently, you could max out at 136mph. Impressively, it manages a 0 to 60mph run in a respectable 5.8 seconds. A 1/4-mile run could be done in a hasty 14.4 seconds, though there's a hybrid option if you want it.
For sheer speed though, you can't beat that V6. In addition, the Camry XSE impresses in the corners as well. Rather than adjustable suspension, the XSE opts for simpler fixed-rate dampers, which have been beautifully set up. It balances comfort and sportiness while keeping all 3,665lbs worth of body roll in check. As innocent as it may look, this is one Camry that you could actually have fun with.
3. 2022 Toyota GR86 – 0-60mph In 5.6 Seconds
We thought of including the old GT86 in here, and it's 6.2 second time from 0-60pmh. But we may as well cover the latest and greatest of Toyota's fast sports cars, the GR86. For the most part, it's quite a steady evolution over the outgoing first-gen GT86. As ever, Toyota partnered up with Subaru (they call theirs the BRZ) for re-engineering the 2.4-liter boxer engine. It also aims to shut up the critics.
In the old GT86 and its 2.0-liter mill, folks complained that it lacked raw power. Not anymore, as the GR86 brings home 228hp (an extra 22hp from before), and 184lb-ft of torque. Peak torque is found at 3,700RPM, before the GR86 tops out at 140mph. A run from naught to 60mph takes 5.6 seconds. What's most surprising is the 6-speed manual version is 0.5 seconds quicker than the 6-speed auto.
Besides brisk acceleration, the most important aspect of the GR86 is its handling. Having a lively engine is nice and all, but it's in the bends where it truly matters for a sports car. As ever, the GR86 is incredibly lightweight, with a hardened chassis and well-honed suspension. This makes it incredibly agile, supremely smile-inducing and fun to drive, but is nevertheless comfy to use as a daily driver.
2. 1993 Toyota Supra Mk.4 Turbo – 0-60mph In 4.6 Seconds
The pinnacle of Toyota's fastest cars will forever remain concentrated in a single marque – Supra. In the Mk.4 Supra, it long became the benchmark for Japanese performance. It's everything a fast car ought to be – sleek, dramatic, aspirational, and utterly bonkers. In its bowels, you'll find the famed 2JZ 3.0-liter inline-6. Fitted to a pair of turbochargers, it's truly a monstrous thing to experience.
Just for comparison, the 1979 Supra takes 11.2 seconds to get to 60mph from a standstill. In comes the Mk.4 and its twin-turbochargers, cutting that time down to as little as 4.6 seconds. This is stock, bear in mind, without any aftermarket mods added to it. It'll keep going to a top speed of 160mph. It's not shocking to believe, given that it has 320hp to its name – those two turbos add around 100hp.
Compared to the base, naturally-aspirated Mk.4 Supra, the turbochargers also contribute to 115lb-ft of torque, maxing out at 4,000RPM. Fascinating, it's a sequential turbo design. The smaller turbo will start spooling up at 2,500RPM to provide initial thrust. Meanwhile, the bigger turbo can then start by chugging air into the engine at 4,500RPM. Suffice it to say, the Mk.4 is deservedly a legend.
1. 2022 Toyota GR Supra 3.0 – 0-60mph In 3.7 Seconds (Fastest Toyota Sports Car)
Fine, call it a BMW Z4 if you want. I maintain that Toyota's done wonders to the fresh and recently-unveiled fifth-generation GR Supra. It feels more sporting and is distinct from its Z4 underpinnings. It comes with a 2.0-liter inline-4 by default. Although, if maximal performance is what you're after, you really need the 3.0-liter turbocharged inline-6. That one's good for 382hp and 368lb-ft of torque.
Power is accessible from as little as 1,800RPM, as it zooms onto a top speed of 160mph. It can blast through from 0 to 60mph in only 3.7 seconds. Astoundingly, 0 to 100mph is a terrifyingly quick 8.8 seconds. While those figures are impressive enough, some say that it's a conservative estimate, and the 3.0 Supra could actually go faster. In any case, you're paired with a snappy 8-speed ZF auto.
If you'd prefer analog engagement, rumors are flying around that the Supra may soon gain a manual gearbox. For now, though, we're still left with an exceptionally good sports car. The chassis and suspension are just as fantastic on rough roads as it is on billet-smooth tarmac. It comes with an abundance of creature comforts and is just as capable of putting a massive grin on your face.
Toyota Sports Cars: 10 Fastest Models Ever Made
The Toyota GT-One is the fastest sports car ever made by Toyota with a top speed of 236mph.
The Lexus LFA, made of carbon fiber and featuring a 4.8-liter V10 engine, has a top speed of 202mph.
The Lexus LC500, which features a 5-liter V8 engine, can reach a top speed of 168mph.
The new Toyota GR Supra, with a 3-liter I6 engine, can reach a top speed of 155mph.
The Toyota Supra Mk IV Twin-Turbo, with a twin sequential turbo setup, can reach a top speed of 155mph.
The Toyota Celica GT4, which dominated in the 1995 WRC Rally series, has a top speed of 153mph.
The Toyota MR2 Turbo, the fastest version of the MR2, can reach speeds up to 150mph.
The Toyota GR Yaris, which is dominating rallying, has a top speed of 143mph.
The Toyota Corolla 1.8 T Sport, a front-wheel-drive compact hot hatch, has a top speed of 140mph.
The Toyota 86, with a 2-liter boxer-four engine, has a top speed of 140mph.
Final Thoughts On The Fastest Toyota Cars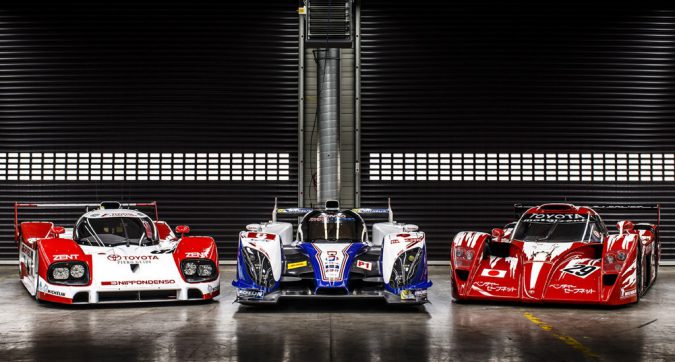 Aha, but we're not entirely done yet with the fastest Toyota cars. As time goes on, the vaunted GR86 and Supra will continue to get better and faster as it ages. On top of that, Toyota unveiled the Super Sport Concept a couple of years ago. Developed by Toyota's Gazoo Racing (GR) motorsports division, the Super Sport is practically based on a Le Mans hypercar, homologated for road-going use.
We're talking about low 3.0 or mid-to-high 2.0-second acceleration times here. Alas, Toyota appears to be running into some trouble with finalizing the production version, so there's a chance we might never get to see it come to light. Fingers crossed it'll happen though, as it looks utterly insane. Still, and if it never gets built, I suppose we could always modify a 1,000hp Mk.5 Supra and call it a day.