Are you on the market for a good family saloon and the Ford Fusion seems to you like a good bargain? If this is the case, then let me tell you that it is a bargain for a reason, and we are going to help you out by pinpointing every possible Ford Fusion problem that you can come across while you are seeing cars for purchase.
Doing the proper research before you purchase a second-hand vehicle is essential. And why is this the case? I'm saying this because every vehicle out there has certain issues that you as a future owner don't need at all.
That's why if you want to avoid future headaches, you have to learn the problems of each of the vehicles that you want to inspect and possibly purchase. That's why we are here to help in order for you to learn these issues quickly.
Because if you buy a lemon or a basket case, you will end up in a money pit and this will cost you hundreds or even thousands of dollars. Not to mention the time that you would be left without a car and also the frustrations that you will carry in you. That's why play smart and make good decisions.
But you shouldn't worry, because, in this article, we are going to cover everything you need to know. We will learn what is the Ford Fusion and the generations of the Fusion. This will be quite handy if you want to get a Fusion and you don't know the specs. Then we will cover every Ford Fusion problem for both generations. So, without further ado, let's get into it.
What Is The Ford Fusion?
The Ford Fusion is a mid-size sedan built by Ford between 2006 to 2020. This means that you cannot get a new Fusion, unfortunately. Except if there are some leftover cars that haven't been sold yet. So, knowing this can come in handy if you want to grab a new Fusion. You just need to take a look around if there are any left at your local Ford dealerships.
Nevertheless, the Ford Fusion was released in 2006, it was built for a specific purpose to fill the gap between the Taurus and the smaller Ford Contour.
Since the Taurus is quite bigger than the Fusion because it is a full-size car. Ford needed something to fill this hole where it was losing a lot of sales. That's why with the help of their company Ford Europe, managed to make the Fusion. Which is actually a Ford Mondeo under the hood. A popular car in Europe.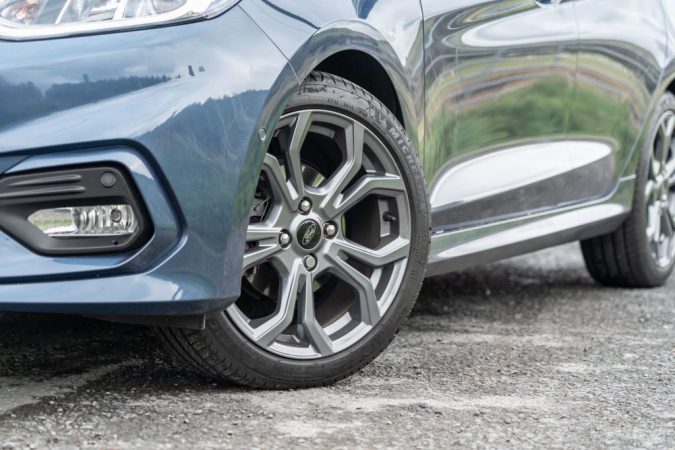 But normally, for the US market, this model was adjusted to accommodate all of the requirements to sell in the United States. But this is for the later Fusion.
The first generation was a cooperation of Ford with Mazda, where they shared parts and platforms among them to make the first generation of the Fusion. But more about this in the following chapter.
And after that, we are going to cover every Ford Fusion problem for you to have a better perspective of what you should expect if you are on the market for a used model.
Generations Of The Ford Fusion
In this chapter, we are going to cover both of the generations briefly. This will help you learn all of the specs when it comes to vehicle size, engines, and transmissions that were offered in the US market. Knowing this will help you to pick your perfect Ford Fusion model. Since there are a number of engines and trims used on this model.
First Generation – Ford Fusion Problem
The first generation of the Fusion was introduced in 2005 for the 2006 model year. This model was introduced as we mentioned to fill the gap between the Taurus and the smaller Contour. This model was in production until 2012 until it was discontinued by Ford and replaced with the second generation. The assembly of the vehicle has taken place in Ford's factory in Sonora, Mexico.
Since Ford didn't have the desire to develop a new platform for this vehicle, they partnered with Mazda and created the Ford CD3 platform.
This Fusion was available in three trim levels. The S, SE, and SEL. The S was the base and the SE was something in the middle, while the SEL was the top of the line. But what about the Ford Fusion problem? More about that later. First, let's take a look at the engines and transmissions used in the Fusion.
Engines And Transmissions
This model also borrowed some of the Mazda-designed engines. Namely, the 2.3l straight 4 engine and also the 2.5l straight 4 engine. The latter is an updated version of the 2.3l that came in the later models.
Ford also included some of its own engines. The more powerful 3.0l Duratec 30 V6 engine made 221hp. Which was paired with an Aisin automatic.
There was also a more powerful Ford Cyclone 3.5 V6 engine that produced 263hp. This engine was borrowed from the bigger Taurus and was only used in the Sport model of the Fusion.
There were a number of transmissions that were used on the Fusion. The base 2.3l engines were using 5-speed auto and 5-speed manuals. While the V6 engines were using a 5-speed manual and 5 speed automatic. An Aisin automatic was used on the 3.5 V6. There was also a CVT transmission.
Safety
The safety of the Ford Fusion for the time was quite good. Getting good ratings on all of the tests. And in 2010 it was also included in the Top Safety Picks according to the Insurance Institute of Highway Safety.
So, we can say that the Fusion is quite safe, but not excellent. If you want to get the top safety. Then going for the 2010 update is an excellent idea.
Although there were some safety concerns with the all-weather rubber floor mats that people added on top of the factory floor mat. This could cause the car to accelerate unwantedly. That's why you should be aware of this Ford Fusion problem.
Second Generation – Ford Fusion Problem
The second generation of the Fusion was introduced in 2012 and was produced until 2020 when production was stopped and the Fusion name was no longer available in the US market.
This generation can also be called Ford Mondeo. Because this generation is basically a rebadged European Ford Mondeo model that is sold as the Ford Fusion in the States.
Nevertheless, this model is based on the CD4 platform by Ford. And is quite an upgrade in comparison with the previous model both in terms of looks and performance. But more about that later in the article.
The new model was also assembled in Sonora, Mexico as well Flat Rock, Michigan between 2013 and 2016. This was because of the popularity of this model. The additional plant has to be opened to meet the demand for the model.
Similar to its predecessor, there was the S, SE trims. In addition to these were the Platinum that replaced the SEL and also the Hybrid and Sport. Since this model was also offered with a hybrid option.
Engines And Transmissions
In terms of engines, this generation kept carrying the Duratec 2.5l engine from the previous generation. As well as a 2.0l Duratec engine. But the lineup was strengthened with a few more modern engines. Namely, the 1.5, 1.6, and 2.0 EcoBoost engines that were turbocharged.
There was also a bigger turbocharged engine in a V6 configuration which was the most powerful option with 2.7l of displacement making 325hp.
In terms of transmission, there was the 6F 6-speed automatic that was used on all of the engines except the Duratec 2.0 which was running a CVT transmission. There was also a manual transmission on the 1.6 EcoBoost engine. So if you want a manual, you know that you need to get the 1.6 engine. Which in my opinion are the most fun transmissions from the offered options.
Safety
In terms of safety, the Fusion offered excellent performance (even more so when paired with a high-flow catalytic converter for your Ford Fusion). Scoring five stars in most of the NTHSA tests and also got the Top Safety Pick+ by the IIHS which was a great achievement for the Fusion. Overall a safe vehicle.
Even though there was a Ford Fusion problem not concerning the safety systems. But other parts that could start a fire inside of the car. And that is something that we are going to cover later in the article when we will list the recalls that the Fusion had. So, follow along.
Discontinuation
In 2018, Ford has decided to ax the Fusion. This decision was driven by their desire to focus more on other types of vehicles. Namely, trucks and SUVs. Even though it didn't deserve to be axed in my opinion since it delivered quite steady sales during all of the production years.
2020 was the last model year of the Fusion in the US market. The Mondeo continues to be sold in Europe and other markets. We have covered the specs, now let's focus on the Ford Fusion problem that is most frequent on these cars.
Ford Fusion First Generation Problem
Now let's discuss the elephant in the room, or in other words the Ford Fusion problem. We will go through both generations and we will cover the most common issues with this car. Luckily, the first generation is not a bad deal after all. So, follow along.
1. Alternator Problems
Alternators on the first generation of the Ford Fusion are extremely prone to failures. And sooner or later your alternator will need to be replaced.
The tricky bit is that these alternators are usually tucked inside of the engine bay. So, if you have a V6 it could be extremely tricky in order to reach and replace the alternator with a new one. This will result in a higher cost of performing this job.
How you will notice if your alternator has failed? First, the battery will die and you will get a battery light on the dashboard. Also, grinding sounds are also very common.
2. Water Pump Problem
The water pump is also notorious for failing. Especially if you have the V6 engine. In this engine, the water pump is driven by the timing chain. And is located inside of the housing.
So, there is a mechanism that is pushing coolant when the water pump has failed on your car. If you see some drips coming from the engine and all of the hoses are in perfect condition. It means that the water pump needs replacing.
This is a big job and will probably cost you a lot. That's why if your timing chain was not replaced. It is a good idea to replace the timing chain as well to solve this Ford Fusion problem.
3. Shifter Assembly
The shifter assembly in these cars is known to fail and you will notice this when you will place your shifter in park. But the car will not go into park and you will not be able to remove the key from the ignition.
This is not a transmission-related issue. But an issue with the gear lever. There is a whole assembly inside and this assembly can fail and you won't be able to drive your car. This is mostly caused by overuse and damage to the internal components of the shift assembly. The only solution is to get a new shift assembly to solve your Ford Fusion problem.
4. Power Steering Leaks
The power steering is notorious to develop leaks on these cars. The problem is a clamp that is holding the hose that is connected to the power steering pump. The fluid may start to leak from this hose and there will be some big leaks on the ground.
The solution for this problem is installing a new clamp to tighten up this hose to the steering pump.
Doing so will guarantee that your power steering doesn't leak and your power steering is functioning properly once again.
5. Swollen Lug Nuts
The lug nuts on this Fusion can swell. But why is this the case? This is the case because the lug nuts are made out of two layers of material. The inside of the lug nut is iron while the outer layer is aluminum.
So, salt and other contaminants can enter between these two materials and rust can develop from the inside. Which will result in swelling of the lug nut. The only way to sort this issue is to replace the lug nuts with new ones.
If you notice that the lug nuts are swollen, replace them. Because you might get a flat tire and you won't be able to remove the lug nuts.
6. Defective Air Bags
19 people in the USA were killed because of defective Takata airbags that didn't open in an accident. And then if deployed and didn't open they could still open if exposed to high heat and injure people on another occasion.
Overall, a lot of cars were recalled to fix this Ford Fusion problem. Before buying a Ford Fusion of this generation. Make sure that the car has taken part in this recall and the problem was sorted out.
Ford Fusion Second Generation Problem
Now let's cover the problems of the second generation of the Ford Fusion. This generation as we said was in production from 2012 to 2020 and is still practically new. But that doesn't mean that there is no Ford Fusion problem. Especially the first cars of this generation. More precisely the years between 2013 to 2015.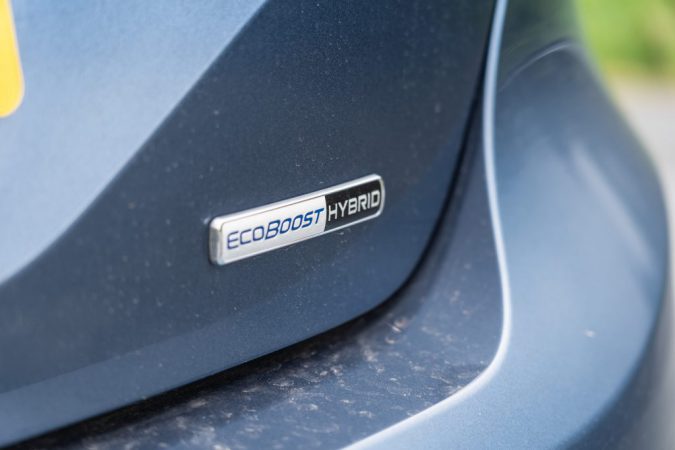 We will cover the problems of the Ford Fusion each by each to see what could go wrong with the Fusion. We will start with engine problems and then we will cover the transmission and later the suspension issues. So, which are these problems? Let's find out.
1. Engine Problems
Let's first discuss the engine issues that are related to the Ford Fusion.
Poor Engine Operation And Engine Stalling
Poor engine performance and stalling of the engine are noted on the early cars of this generation. This is mostly due to sensor-related problems and other miscellaneous issues that come up when you put a car into production for the first time.
Most of these problems were because of faulty sensors. Namely, throttle body position sensor, MAF sensor. Also, the EVAP purge valve knows to make problems like these. Overall, it's not a big deal. But it can be frustrating until you diagnose the issue.
Engine Misfires Because Of Carbon Buildup
Engine misfires can also be present in the Ecoboost engines. This is the case because these engines are direct-injected. This means that fuel is dumped into the engine at high pressure.
The downside of this work is that the engine suffers from carbon buildup on the valve stems and this can prevent the valves from opening and closing properly. In this situation, misfires can occur and your engine will work unevenly.
The solution for this problem will require carbon cleaning. This service could cost somewhere between $400 to $800. But the good thing is that you will only have to do this every 60,000 miles.
2. Transmissions Problems
Hard Shifting And Slipping Gears
The 6-speed automatic has been notorious for developing these issues that we mentioned in the title, and they are a very common Ford Fusion problem.
These issues often happen in vehicles that were not maintained properly. Skipping transmission fluid changes are one of the most common reasons for this to happen. That's why make sure that you find a car that hasn't been skipping fluid changes and shifts properly.
Transmission Fluid Leaks
The transmission fluid leaks are also a notorious Ford Fusion problem. This problem occurs because there is a worn axle shaft seal inside the PTU assembly.
Then the fluid finds its way around this and can sip out from the seal. So, before getting a Fusion, make sure that there are no leaks from the axle shaft seal.
Recalls
It is also useful to know that this model was also a target of many recalls during the years. And because some of them are pretty serious, we are going to list them.
In 2012 there were 90,000 Escapes and Fusions that were recalled. These were equipped with the 1.6 engine. When the engine overheated, a fire could be caused. There were 13 fire reports on this model before it was recalled.
In 2017 Ford also recalled Fusion built between 2013 to 2014 because of the risk of engine damage caused by a lack of coolant.
In 2018 another recall for Fusion models was built between 2013 to 2015 for the potential risk of the steering wheel becoming loose.
2019 has seen more than 270,000 Fusion models with the 2.5l engine were recalled for a transmission cable that could detach from the bushing and the car to be left in gear although the driver has selected Park.
What Is The Best Ford Fusion For Purchase?
When it comes to the first generation of the Fusion. Most of the cars are quite good. Even though not perfect. There are a ton of minor things that could happen and make your car undrivable, like power steering leaks, water pump failure. And other minor problems.
For the second generation, I would advise you to stay away from models built between 2013 and 2015. They are also suffering some minor issues and were the target of many recalls. When you buy, make sure that these recalls were done for that car. If not, it means that this model isn't safe.
Overall the Fusion is a good car. But make sure that you find a nice sorted one. Stay away from "great deals" because these cars are the ones that you don't want.
Ford Fusion Used Car Buyers Beware: Transmission Issues Galore
Ford Fusion is a mid-sized sedan that was launched in 2006 and was available in the American market for 14 years before being retired in 2020.
The Fusion was the seventh-best-selling car across the US in 2019, and many owners have reported that their Fusions have lasted over 200,000 miles, depending on the year of the model, engine types, and other factors.
Despite being one of Ford's most versatile cars, the Fusion has some severe issues, including engine stalls, fire, loss of acceleration, transmission shifting, noisy creaks, leaks, tricky lug nuts, and steering failures, among others.
Transmission problems are likely to occur on Fusion cars built between 2007 and 2017, with the 2010, 2012, and 2013 model years being particularly bad.
The 2010 Fusion's shaking issues were more likely to occur while shifting into first gear and became a safety concern.
Faulty transmissions would lead to a shaky ride, harsh gear shifting, and delay in response, among other issues.
Federal fuel emission regulations were approved around the 2010 year, so automakers rushed to push fuel-efficient cars to the market before their rivals, leading to faulty transmissions.
The 2012 Fusion was available in four trims and came with three strong engine options, but owners have reported repeated shifting failures, shutter and noises on acceleration, and delayed shifts.
The 2013 Fusion is less prone to severe transmission issues than the previous years, but shifting failure, unresponsive steering, broken shifter cable, and rough shifting can develop after 50,000 miles.
If you are planning to purchase a used Ford Fusion, it is recommended to avoid the 2010, 2012, and 2013 model years due to their well-documented transmission issues.
Conclusion – Ford Fusion Problem
In this article, we covered a lot when it comes to the Ford Fusion problem. We covered the specs of this model for both of the generations that were in production.
Then we have covered the problems of each of these generations. It is important to note that although very good vehicles. They have a lot of troubles with minor issues that could still ruin your day and annoy you.
Namely leaks, sensor-related issues. And other problems that happen to poorly-maintained Fusion cars. If you want to get a Fusion, make sure that you find a good and sorted car. If you don't want to deal with headaches.