When it comes to buying auto parts, one of the most common dilemmas that I and many others often face is whether or not to shop locally or go online to get parts. With that in mind, how is RockAuto so cheap?
It's typical to find certain automotive components, be it engine parts or suspension assemblies, selling for way less on RockAuto than even at local auto parts stores. So, is RockAuto really a legit marketplace?
In short, yes, RockAuto is legit, and one that's well-known for its competitive pricing. However, be wary of compromises in high shipping costs, poor customer service, and sometimes interior product quality.
RockAuto Parts
Founded in 1999, RockAuto has grown to become one of the most recognized names in the online auto parts industry. Some of the things that they're well-known for include…
Extensive Catalog: They boast an expansive catalog that covers a wide range of cars. Moreover, their site is designed to help users easily navigate through their vast inventory and find the exact parts they need.
Competitive Pricing: The primary reason for RockAuto's popularity is its competitive pricing. By operating online and relying on a streamlined supply chain, they often offer parts at prices lower than traditional brick-and-mortar stores.
User-Friendly Interface: RockAuto's website has an intuitive interface that allows customers to quickly find parts by entering their vehicle's make, model, and year. Detailed descriptions, clear images, and customer reviews further assist in making informed decisions.
Global Reach: While based in the U.S., RockAuto ships parts worldwide, making it a go-to choice for any international customers seeking quality auto parts.
Why Should You Shop At RockAuto Parts?
So, now that we're familiar with RockAuto, here are some great reasons why you should consider shopping at RockAuto, based on some of my own experiences and sentiments shared by others online…
Benefit #1: Affordable & Competitive Pricing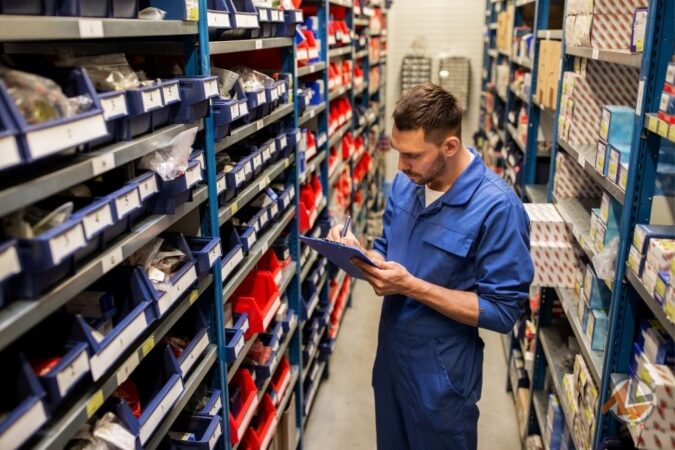 By far and away, the best reason why you should even consider shopping for auto parts at RockAuto is its highly competitive pricing. This applies to both higher-quality auto parts, as well as cheaper options, too.
In some cases, the retail pricing of certain auto parts is cheaper than other online marketplaces, or even brick-and-mortar locations. The fact that RockAuto operates mostly online is a big reason for this.
RockAuto isn't burdened by the high overheads of operating a brick-and-mortar store. Moreover, RockAuto doesn't have a single large warehouse, and instead, they ship out parts from multiple warehouses.
This is why RockAuto is so cheap, and in many cases, you're able to find auto parts for much cheaper with RockAuto compared to local auto parts stores, or even other e-commerce marketplaces, like Amazon.
Benefit #2: Extensive Catalog Of Auto Parts
Another great reason why I've recommended RockAuto in the past is due to their extensive catalog of auto parts. Better yet, their vast selection of components caters to both vintage models and newer cars, as well.
This is even better when you consider that RockAuto's user interface makes it so that you can easily type in the part number for whichever components you're looking for, and you'll get an exact match.
Benefit #3: Global & International Shipping
Once you've found the right components that you're looking for, fret not for those who live outside the US, as RockAuto ships internationally. Global shipping, for most shoppers, earns RockAuto a bonus point.
Additionally, this makes it so that the relatively affordable auto parts in their store are readily accessible, regardless of where you live. But, as I'll explain later, worldwide shipping does have its downsides, too.
Why Should You Avoid RockAuto Parts?
On the other hand, there are also some noteworthy reasons why you should avoid RockAuto, and as many have expressed frustrations online, you ought to be wary when shopping for auto parts at RockAuto…
Downside #1: Super-High Shipping Costs
For anyone wondering how is RockAuto is so cheap, you've found the answer – lack of a central warehouse and the lack of brick-and-mortar overheads. Although, shipping costs might negate those savings.
Many users of RockAuto have pointed out their high shipping costs – once again, as RockAuto ships out of multiple locations, and this is only exacerbated by those who are shipping to overseas addresses.
On top of that, the shipping costs are charged per location, so if you're ordering multiple parts that have to be shipped out of differing warehouses, those shipping fees begin to stack up pretty quickly.
Plus, certain users have noticed that shipping fees have begun rising over the past year or two, as well. A good way to negate the high shipping costs is by trying to order from the same warehouse.
Downside #2: Poor Customer Service & Communication
Personally, this is a real deal-breaker for me, but many users have commended on RockAuto's rather poor track record for customer service and aftersales support. Granted, first-hand experiences are mixed.
Some users have had issues resolved quickly. On the other hand, others have mentioned how tough it was to resolve issues with orders, although the blame also lies partly with RockAuto's many warehouses.
These problems also affect RockAuto's product return and warranty policies, which many users have had complaints with. Sending back incorrect or faulty parts can sometimes be rather challenging.
Downside #3: Staggered Deliveries
As I highlighted earlier, RockAuto ships out of numerous locations and warehouses, and you'll sometimes find that parts that you order might be shipped and delivered at different times.
Staggered deliveries can be especially tough for those of you who are working on time-sensitive projects, where it would otherwise be great to have your auto parts delivered all at once, instead.
Quite a handful of users also mentioned how slow shipping times can be. Some even claim that RockAuto is actually a drop-shipper, which forwards orders to suppliers who then ship directly to customers.
Downside #4: Varying Quality Of Items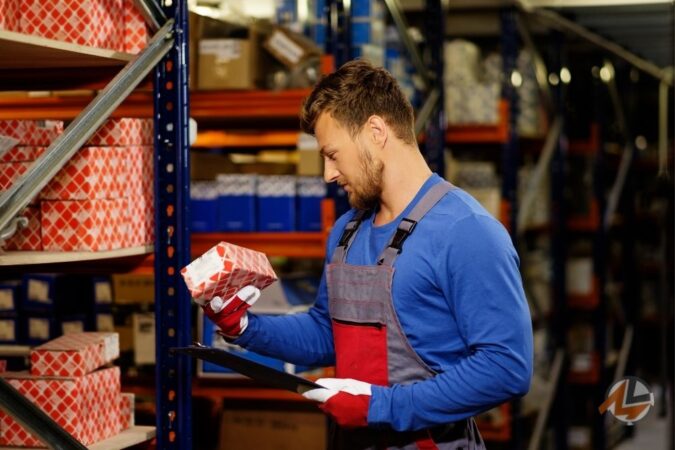 While it might prove beneficial for those shopping with a strict budget, RockAuto does sell plenty of cheap auto parts. However, cutting costs might have other unintended side effects over the long term.
Many users have chastised RockAuto for selling inferior products. While these might be cheap, they might have questionable build quality, longevity, and reliability. So, be wary when browsing around.