When was the last time you went to a shop to buy something? I'm pretty sure that it was a long time ago. Well, it is safe to say that the way we purchase things has significantly changed during the last decade. Nowadays, people do most of their shopping online. The same is true for cars as well. eBay Motors is one of the most popular online car marketplaces in the world. It was one of the first websites of its kind as well. But, is eBay Motors legit? You'll have to stick with us until the end of this article to find out.
A large number of websites that sell vehicles popped up during the last few years. Not only that, most car manufacturers now offer the option of ordering cars directly through the internet. However, eBay Motors still remains one of the key players in this space.
In this article, we will tell you everything you need to know about purchasing a car through this website. Hopefully, this will help you to avoid getting scammed. To start things off, let's take a closer look at the eBay Motors platform.
eBay Motors
eBay was founded in 1995 by American entrepreneur Pierre Omidyar. At the time, it was the world's leading e-commerce website. In essence, eBay was the flagbearer that set the path to modern e-commerce juggernauts like Amazon.
5 years after the launch of the original website, eBay Motors was released to the world. It was dedicated to vehicle-oriented auctions. However, you can find car parts and accessories on eBay Motors as well. The users can either put their vehicles for auction or offer them for sale at a fixed price.
So, is eBay Motors legit? In terms of sales, it sure looks like that. The website was a success since its inception and has become a popular destination for people looking to purchase their next vehicle. In fact, during the year 2018, the 10 most expensive cars sold on the platform accounted for a massive $4.1 million. A Lamborghini Aventador SV was at the top of the list, with a price of $499,900.
eBay Motors is one of the most user-friendly car auction platforms on the internet. Not only that, it has a number of built-in features to protect buyers from scams as well. Options like user feedback, purchase protection, and secure payment methods can be taken as examples.
eBay Motors Parts
We can continue our conversation on "Is eBay Motors legit" without talking about eBay Motors parts. Well, you can buy vehicle parts on eBay Motors as well. Many categories of parts are offered for sale on this platform. These include parts for cars, trucks, motorcycles, and even snowmobiles.
Most of the vehicle parts listed for sale on eBay are brand new products. However, you can find used products on the marketplace as well. No matter what part you desire, you are sure to find it on eBay Motors.
eBay Cars
You can use eBay Motors to sell your own vehicle as well. This is relatively quick and easy to do. However, in order to do that, there are some steps you should take. Typically, there are 4 main steps in the process of listing a car on eBay Motors. These steps are,
Preparation
Listing
Managing The Listing
Selling
We will now take an up-close look at each of these steps, so you can have a clear idea once you go to sell your vehicle on this online platform.
1. Preparation
To sell your vehicle on eBay Motors, you should have an eBay account. All you have to do is go to the website and sign up by giving your credentials. Then, you can create a listing for your vehicle. Be sure to provide a detailed listing. This way, buyers will have a clear idea of what they are buying. In return, it will save you time and money.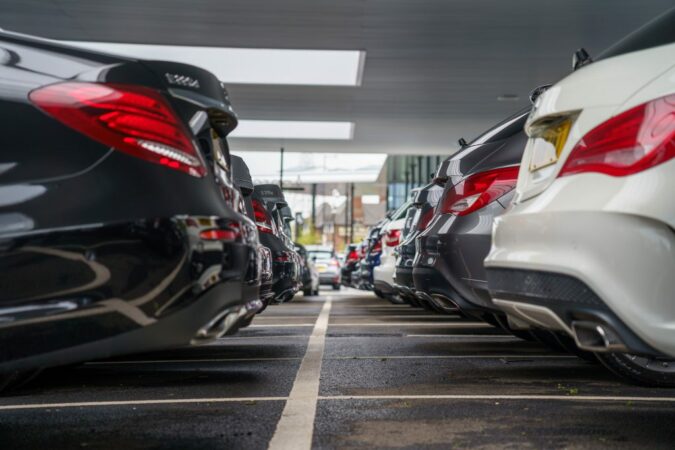 There is an easy-to-follow checklist on eBay Motors specially designed for car sellers. It is a detailed list that includes everything a seller needs to create a listing. However, if your vehicle is newer than 1981, you will have to provide the Vehicle Identification Number (VIN) to the website. But, this is not essential for vehicles older than 1981.
If you are listing a vehicle that is not originally owned by you, there are some extra steps that should be taken as well. The most important of them is taking a car report. This helps in discovering whether the vehicle has any branded titles. Not only that, taking a car report helps to find out the history of the vehicle as well.
2. Listing
Listing the vehicle for sale on eBay Motors is not a difficult process. However, when doing so, be sure to make the listing as descriptive as possible. We say that because buyers tend to be attracted to listings with more details. So, a detailed listing will increase the chance of your vehicle being sold. Furthermore, it will help you to get the best price for your vehicle as well.
Photographs are another important feature of a detailed listing on eBay Motors. Be sure to take a number of clear and well-lit photographs of your vehicle, that highlights its most eye-catching features. However, if there are any damages, attach some photographs of those as well. Remember, honesty is the best policy in life!
While creating the listing, double-check and make sure that you are including all the important details. Some of the most important things to include in an eBay Motors listing are,
Make And Model Of The Vehicle
Model Year
Powertrain Details
Condition Of The Interior And Exterior
Notable Modifications
Milage
Other than these main points, you can also include details like warranty coverage, options packages, maintenance records, and ownership history too.
3. Managing The Listing
The next thing we are going to talk about in our discussion on the topic "is eBay Motors legit" is managing a listing. Before that, let's talk about setting a price for your vehicle.
When setting a price for your vehicle on eBay Motors, you can use one of two methods. Namely, they are auction and buy-it-now. we'll talk about these two options in detail in a later section. After selecting one of the two, you'll also have to include the terms of sale. This includes the payment method and other details related to the completion of the vehicle sale.
Sometimes, you may have to revise the pricing according to the market trajectory. Not only that but be ready to get into conversations with potential buyers as well. With a little bit of patience, you will surely find the right buyer – at the right price.
4. Selling
After a buyer has purchased the vehicle from you, the sale has to be completed. Here, you should take care of the money transaction first. Then, using the chat function of the website, you should arrange a way to deliver the vehicle to the buyer. This can be done through shipping or pick up. However, the rules of the state should be followed when transferring ownership of a vehicle to another person.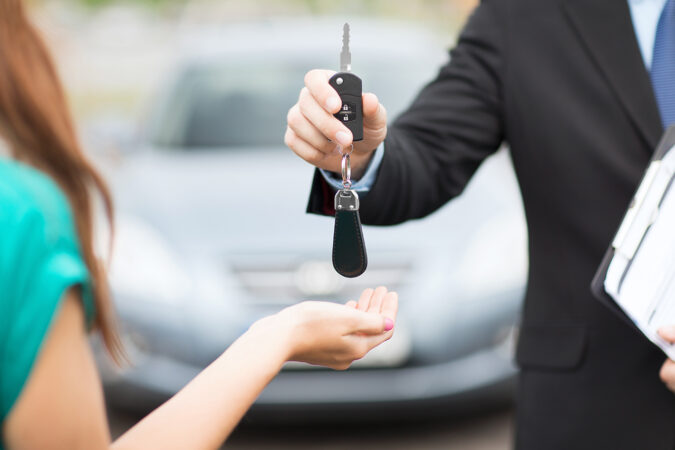 That's it! Now you know the process of selling a vehicle through eBay Motors. However, there are some things you should know about purchasing a vehicle on eBay Motors as well. Now, let's take a look at them. shall we?
eBay Motors Scams
eBay Motors is rather notorious for the various scams on the platform. When purchasing a vehicle through this website, you should be careful enough to avoid getting scammed.
One of the most popular scams on eBay is selling vehicles with hidden issues. The seller will list them as perfect vehicles. However, once you get the vehicle delivered to you, the nightmare starts. These issues can range from mild issues like scratches and torn seats to very severe issues like water damage. Sometimes, you may have to get rid of the car entirely, wasting your money.
But, the most severe scam on eBay Motors is not delivering a car at all. Sometimes, shady sellers will keep asking for more money, disguising them as fees and other expenditures. Scammers use terms like gas fees, transportation fees, and cleaning fees, trying to rip you off. Finally, these scammers will disappear, taking your hard-earned money with them.
Nonetheless, there are some tell-tale signs of a scam you can use to spot them. Here, we have listed some of the most obvious ones.
1. Suspicious Car Listings
The easiest way to identify an eBay Motors scam is through the listing itself. If you spot anything that makes you doubtful about its authenticity, you should probably ignore it.
If a vehicle is listed for a far lower price than what it's worth, there is a high chance of it being a scam. By listing the vehicle at an attractive price, the scammers try to make it an offer you can't resist. Knowing the worth of the vehicle is important in order to avoid getting scammed in this manner on eBay Motors.
Another way you can spot a scam is through the images in the listing. If the images are low in quality, mismatched, or don't even fit the vehicle at all, there is a high chance of it being a malicious listing.
2. Free Shipping
Shipping a vehicle is an expensive process. So, when a seller offers to ship the vehicle to you at no cost, there is a risk of it being a scam. After purchasing a vehicle, it is up to the buyer to get the vehicle delivered to them. Because of this, you should vary of sellers who seem overly generous like this.
3. Impatient Sellers
Sometimes on eBay Motors, you may come across sellers who are in a rush to sell their vehicles. This is another common trait of eBay scammers. The only intention of these people is to get your money as soon as possible. So, they will always pressure you to complete the purchase.
Not only that, they may ask for payment in unconventional methods too. These can include the likes of gift cards, PayPal, or bank transfers. In contrast, most legitimate sellers only accept credit cards, personal checks, or cash on delivery.
To protect you from these scammers, eBay offers what is known as the buyer protection program. In the next section, we will discuss this in more detail.
eBay Buyer Protection Program
The eBay Vehicle Purchase Protection is offered as a layer of protection over scams. It covers the buyer up to a maximum amount of the purchase price, given that it doesn't exceed $100,000. The Vehicle Purchase Protection covers scams like not delivering the vehicle or delivery of a defective vehicle.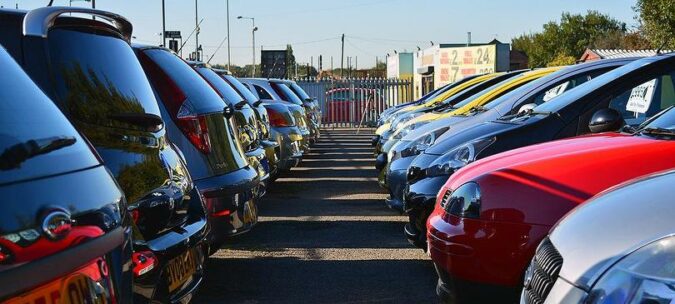 However, this form of buyer protection is only applicable to deals finalized through the eBay Motors website itself. Although the eBay Vehicle Protection Plan covers major vehicle issues, it doesn't cover issues related to general maintenance. This means that you will have to fix problems like burnt bulbs, torn belts, or faulty hoses out of your own pocket.
eBay Motors Payment Methods
The safest payment methods used on eBay Motors are PayPal and the eBay financing center. Avoid using suspicious payment methods like eBay gift cards, iTunes cards, Green Dot, or Moneygram. These can lead you to get scammed.
Is eBay Motors Legit – Features
Apart from the buyer protection program, there are some other features offered by the eBay Motors platform as well. In our opinion, three of the most impressive features are,
Auctions
Buy-It-Now
Second Chance Offers
Is eBay Motors Legit #1 – Auctions
eBay gained its initial popularity through offering online auctions. This option is available through eBay Motors as well. Sellers who are unsure about the value of their vehicle can use this feature listed as listing the vehicle for a fixed price.
If you select to sell your vehicle through an auction, you also have the option of a reserve price. This is the minimum price that the vehicle will sell for. It is up to the seller to set an appropriate reserve price.
Viewing the auction prices of previous vehicles on eBay Motors is one method to determine a suitable reserve price.
However, in the case of the highest bid not exceeding reserve value, the vehicle will not sell at all. If that happens, you will have to lower the reserve price and put the vehicle up for auction again. On the other hand, you can list the vehicle with a buy-it-now price.
Is eBay Motors Legit #2 – Buy-It-Now
The buy-it-now feature is one that makes it stand out from other websites that deal in vehicles. Buy-it-now eliminates the need for you to consider offers from people. Instead, you can simply set the buy-it-now price to the amount you are satisfied to get for your vehicle.
You can easily set the price to a value that reflects the market rate. In addition, there is another feature of eBay Motors called "Best Offer". If you add this to your listing, it enables potential buyers to propose a price that they feel is appropriate for the vehicle.
Is eBay Motors Legit #3 – Second Chance Offer
The second chance offer feature comes in handy when there are no bits over the reserve price at an auction. Using this feature, the seller can reach out to a bidder. Then, the buyer can offer the vehicle to the bidder at a lower price. This is a useful feature for buyers, as it can help them to secure a sale even when the auction was unsuccessful.
Competitors of eBay Motors
As with many successful businesses, eBay Motors also has its own set of rival websites. Three of the most well-known alternatives to eBay Motors are Junk My Car, Wheelzy, and Peddle.
Wheelzy
Wheelzy is a website that directly buys vehicles from people. When your vehicle is sold to this company, the payment will be done immediately when it is picked up. Not only that, they have their own free towing service, as well as an online price estimator tool.
This website eliminates the hassle of interesting with a buyer. Furthermore, you don't have to worry about scammers and frauds on Wheelzy. As we discussed earlier, the same can't be said for eBay Motors.
Junk My Car
As the name suggests, Junk My Car is a platform that deals in salvaged and junk cars. However, you can also sell your running and driving vehicle to them as well. Moreover, the platform doesn't charge a fee for selling vehicles. If your vehicle is not in a good shape, you can sell it to Junk My Car and pocket some change. This will save you from the hassle of going through all the processes on eBay Motors.
Peddle
The final platform we are going to talk about is Peddle. It is a used car dealer that purchases cars directly from the owners. However, there is a catch. On most occasions, the price Peddle offers is lower than the market value of the vehicle. This means that you will be able to sell your vehicle at a higher price on eBay Motors.
However, Peddle comes with its own set of advantages as well. First of all, the company offers an instant quotation on the value of the vehicle. You only have to submit some basic information in order to get it. Not only that, they will pay you a guaranteed amount of money when you sell them your vehicle. This is not the case with eBay Motors, where there isn't a guarantee on whether the car will even sell or not.
The advantages of Peddle don't stop there. Just like the previous companies we discussed, Peddle is free from scammers too. Moreover, they also have their own towing service. So, when you sell your vehicle to them, they will come and pick it up. This means you won't have to worry about shipping the vehicle like on eBay Motors.
All these companies are feasible alternatives to eBay Motors. However, if you want to get the most amount of money, eBay Motors is still the best option for you.
eBay Motors Feedback
The feedback feature on eBay Motors is a great way to assess the trustworthiness of a seller. eBay has a rating system that calculates the feedback percentage of an individual. There are three categories – positive, neutral, and negative. A 100% rating in the feedback section means that the user has a good reputation on eBay, and deserves your trust.
If a seller doesn't have any feedback, it can be a red flag. We recommend avoiding interacting with these sellers, as they can potentially be scammers. However, people who haven't sold anything yet on eBay Motors can also have no feedback. You should keep that in mind as well.
Final Verdict
eBay Motors is a great platform to buy and sell a vehicle, as you can carry out the transactions in the comfort of your home. Moreover, the website has an effortless listing process. Not only that, there are a number of selling options on offer. Auctions and buy-it-now are two examples of this.
When compared to other platforms, eBay Motors has lower fees too. The basic package starts at just $25. The staff of the organization is knowledgeable and helpful as well. However, there are some scammers on the platform, so make sure to do your research before committing to a purchase.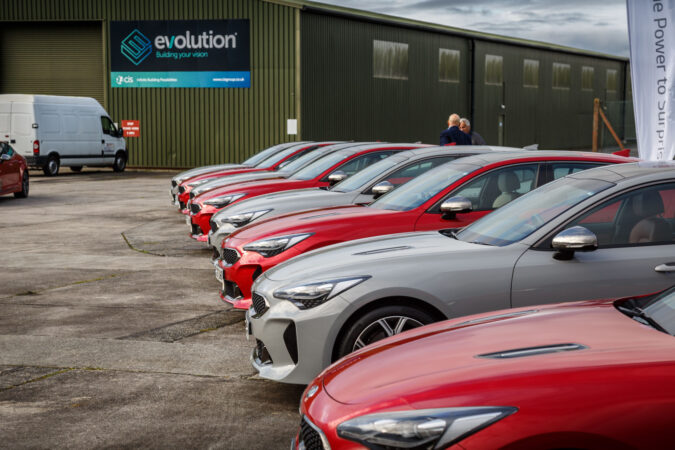 All in all, eBay Motors can be considered a legit online car marketplace, where you can buy and sell vehicles with ease and confidence.
FAQs On Is eBay Motors Legit
Is eBay Safe
eBay is a safe website for buying and selling different items through online transactions. However, you should be careful not to get duped by scammers on the platform.
How Does eBay Work
People can list different items for sale on eBay. This includes the likes of household items, electronics, and even vehicles. Buyers can then purchase these items through the internet. Moreover, there is an auction feature on eBay for sellers as well. Here, you can set a reserve price and put your item up for auction.
Is eBay Trustworthy
eBay is one of the oldest online marketplaces on the internet. It has a number of safety measures implemented which increases its trustworthiness. eBay Buyer Protection and Vehicle Payment Protection are two such services.
How To Cancel Offer On eBay
An offer on eBay can be canceled within 48 hours. This can be done through the main user interface of the website. However, you may have to complete the Best Offer Cancellation form in order to complete the process.
Is eBay Reliable
eBay is a reliable website that can be accessed from anywhere in the world through the internet. However, there are some scams on the platform. You have to be vigilant in order to protect yourself from these frauds.