Crossovers from South Korea are extremely popular in the current global automotive market. Of that bunch, Kia Sorento is one of the most admired, hence Kia Sorento problems are always a prevalent topic on online car forums.
But these crossovers were not always sought-after by the buyers. The rise in their fame happened quite recently, and suddenly. The story is the same when we consider Kia Sorento. But what triggered this change? Do Kia Sorento problems have something to do with this change? Let us have a deep dive into the history of this mid-size crossover to have a clear idea.
Kia Sorento Problems And Its History
Kia Sorento entered the Kia lineup in 2002. Back then, Kia's SUV lineup was not as elaborate as what they have now. The only other SUV in the lineup back then was the first-generation Sportage, which came with Mazda sourced internals.
First Generation (2002 – 2009)
The first generation of the Kia Sorento came in as a larger alternative for the Kia Sportage. The first-generation Kia Sportage was showing its age and was due for a replacement. So, till the new generation, Kia Sportage came around, Kia Sorento had big shoes to fill. Something that Kia Sorento problems did not help.
Just like most SUVs of the time, the first-gen Kia Sorento stood on a ladder-frame chassis, or a body-on-frame, as it is also known. With this configuration, it came with either rear-wheel-drive or four-wheel-drive with low-range capabilities.
The power for the first-generation Kia Sorento came from a multitude of engines, mostly from Hyundai. It sported a 3.5-liter DOHC V6 engine that churned out 192 hp of power and 217 lb. Ft of torque.
The transmission options included a 4-speed automatic and a 5-speed stick shift on launch. The auto box graduated in 2005 to a 5-speed unit.
But the first-generation Kia Sorento, especially the pre-facelift models are notorious for Kia Sorento problems. The most famous of which is a crankshaft pulley lawsuit that tarnished the reputation of the SUV. It also achieved a poor safety rating. We will discuss these Kia Sorento problems in detail later.
First Facelift (2007)
The first facelift of the first-generation Kia Sorento came in 2007 when it gained a couple of new engines, as well as minor design tweaks. On the exterior, it offered new projector headlamps, as well as new tail lamps.
The changes on the exterior may not be groundbreaking. But the engine bay saw a slight revolution. The old 3.5-liter V6 dropped its size down to a 3.3-liter V6, but with significantly more power. This new mill produces 235 hp as well as 306 Nm and 226 lb. ft of torque.
Well, that was not just it. For the customers who believe that there is no replacement for displacement, there was another offer. A larger 3.8-liter V6 unit upgraded the power output to 263 hp. This also hiked up the power output to 257 lb. Ft.
The transmission end also saw some changes. Mainly, Kia dropped the stick shift from the lineup. Instead, the 5-speed Sportmatic tip-tronic automatic transmission took the place of the standard transmission for the range.
Second Facelift (2009)
In 2009, the Kia Sorento received a second facelift. This was mostly a cosmetic update as it did not feature many mechanical changes.
Second Generation (2009-2014)
The second generation of the Kia Sorento saw a massive jump in terms of architecture. It ditched the first generation's truck-based ladder-frame chassis in favor of a modern monocoque.
This new generation also saw a leap in the design language as well. This is when the Sorento adopted the Kia's latest design element, the "Tiger Nose" grille. The new construction also allowed the crossover to feature an all-independent suspension.
The generation change also brought in new engines. The top models offered a V6, displacing 3.5-liters. The smaller models received a four-cylinder engine, for the first time in Sorento. The 2.4-liter inline-four engine produced 175 hp. The higher trims offered a Gasoline Direct Injection variant of this engine, with 191 hp.
This generation also had its fair share of Kia Sorento problems, even worse than the first-gen, way worse. The second generation also received a slight refresh in 2013.

Third Generation (2014 -2020)
Kia utilized the Kia Carnival platform for the construction of this generation of the Sorento. Hence, space was a given. But this also meant that it featured a slightly MPV-ish silhouette.
This generation had some Kia Sorento problems, but this is when Kia made strides in improving its reliability. If you have some decent bucks in hand to spend on a car, this generation of the Sorento is what you may get to pick.
The engines powering this generation included a new 240 hp 2.0-liter turbo petrol and a 290 hp 3.3-litre Lambda II V6 petrol. The previous generation's 2.4-litre GDi inline-four was also carried over. In some markets, it also offered a diesel, a 2.2-liter CRDi unit.
The engines of the third-gen Kia Sorento came hooked up to either a six-speed manual or a six-speed automatic transmission. With the monocoque platform, it got either a front-wheel-drive or an all-wheel-drive configuration.
Adhering to Kia's strict timeline for updating their offerings, the third-gen Kia Sorento received a refresh in 2018. This refresh included an updated front end with new LED headlamps, LED tail lamps, new bumpers, new wheels, new colors, and more exterior updates. It also received a feature list rejig with some new features added to it.
Fourth Generation (2020-Present)
This is the newest Kia Sorento. Debuted just a year ago, it may not be that prevalent in the used car market. So, if you are looking for a used set of wheels, this may not be one of your considerations. Being quite new, this generation has also not reported many Kia Sorento problems.
The new generation Kia Sorento is even longer than before by 0.4 inches. It sports an entirely modern design as well updated powertrains, which now include a hybrid system.
The engine options on the latest iteration of the crossover include a 1.6-liter gasoline four-cylinder engine paired with an electric motor, totaling a combined output of 227 hp. For the pure-gasoline crowd, there is a 2.5-liter four-cylinder turbo-petrol that churns out 281 horses. There are other engine options as well, depending on the market.
Kia Sorento Problems
With the rising popularity of Kia Sorento soaring higher with every generation, the relevance of Kia Sorento problems increases. Hence, a discussion on this is necessary as many used car buyers sifting through Craigslist, Carvana or Facebook Marketplace, or any other car buying/selling platform are looking for Sorentos.
Car buyers look at this Kia crossover as a reliable, cost-effective option in the used car space. Though they cannot match the reliability offered by Japanese offerings, South Korean vehicles are quite decent on that front. Moreover, the exorbitant prices quoted for Japanese vehicles in the used car space make the cheaper South Korean offerings look like a better deal.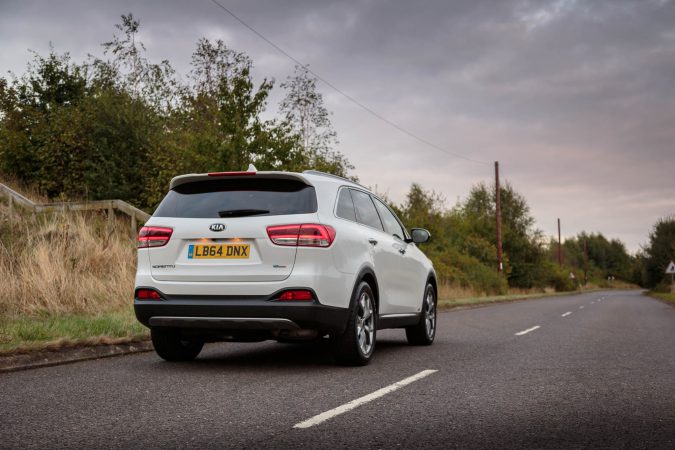 But is it always so? Was Kia Sorento always a reliable vehicle? How much will the Kia Sorento problems affect your ownership experience?
Just like most models out there, the first few generations had more Kia Sorento problems than anything else. Kia has filed and smoothened a lot of those rough edges with newer iterations. But it is still a great idea to learn about those Kia Sorento problems before you move in.
So here is a list of Kia Sorento problems and the years it affected the crossover.
1. Crankshaft Pulley Breakage
Easily the most known of all Kia Sorento problems. Right from its very first production year, it became notorious for crankshaft pulley breakage, dangerous among all Kia Sorento problems.
The problem was especially prevalent with the 3.5-liter V6 engine. The problem is with a crankshaft bolt that fastens the crankshaft pulley to the crankshaft. This bolt is too narrow and not strong enough to deal with the stress over years. It can snap off after a few years of usage. This can drop the pulley from the system, leading to the loss of systems like power steering.
This is especially dangerous if the detached pulley or belt damage other peripheral components. Even worse if it damages the engine itself. This can be extremely expensive to repair. Not to mention the hazard it can be if it occurs during a drive.
Some mechanics fault the narrow bolt for failure. They also point at the small support area where the crankshaft pulley fits onto the crankshaft. This can also put a lot of pressure on the bolt, causing it to snap.
Lawsuits Regarding These Kia Sorento Problems
As many customers of 3.5-liter V6 equipped Sorentos experienced this issue, discussions flared like wildfire on Kia Sorento problems forums. These lead to a number of class-action lawsuits against Kia. Kia never acknowledged these allegations and had always denied them.
But they later agreed to settle these lawsuits to avoid further costs. Hence, for the customers who are troubled by Kia Sorento problems, they offered a settlement of up to $4,900. This was as a reimbursement for expenses related to repairs that were triggered by crankshaft pulley breakage.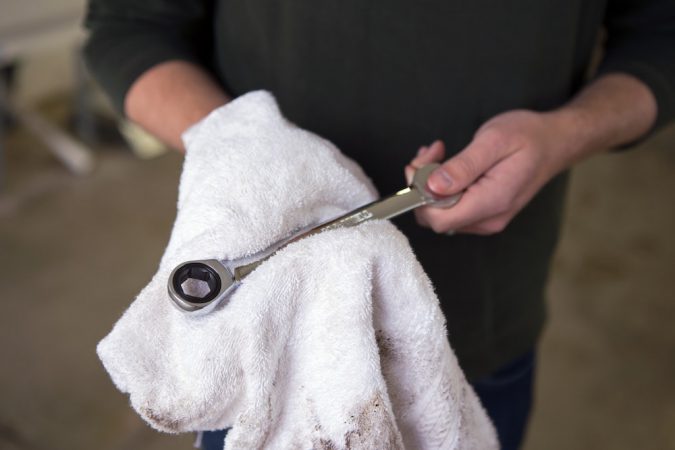 Hence, if you find a lucky deal for 2003-2006 Sorento, stay away from it. Kia never offered a resolution for this issue so these cars most likely will be a headache to own. This is not one of those Kia Sorento problems with which you can live. Better to stay away and look for a newer model.
You are not missing anything though. The first-gen Kia Sorento was not a very great car and has nothing but the dirt-cheap prices as its unique selling point as of now. The newer generations are always a better deal.
But if you think that the first-gen has its own charm with its ladder-frame chassis, you have an option. You can opt for a post-2007 facelifted model. These trucks had the downsized 3.3-liter V6 engine which mostly fixed this. The 2007 model also fixed a few other Kia Sorento problems that we will discuss next.
So, a post-facelift 2007 Kia Sorento is a good option for someone looking to pick up a hardy truck for dirt-cheap prices. This model stands up for itself with its tough ladder-frame and four-wheel-drive system.
2.  Kia Sorento Problems: Poor Crash Safety Ratings
Out of all Kia Sorento problems, this may be the most dangerous. Though we cannot specifically point out what causes it, the poor safety ratings are worrying. Especially if you are looking for a family vehicle.
The 2003 Kia Sorento was first to go through the crash test by Insurance Institute for Highway Safety. But it came back with a report card, not even a mother can love. IIHS awarded it Poor to Average results in its crash test.
Euro NCAP was not truly kind to the SUV as well. Due to a delay in the publishing of results, Kia went back and improved the vehicle before the tests and scored four stars. But Euro NCAP noted that almost all the weaknesses in the structure of the vehicle remained. The pedestrian safety rating was a big issue as well. The only redeeming quality for the Kia Sorento was the side impact where it benefitted from its high-set seating.
The 2003-2006 Kia Sorento is a good pick if you are looking for a safe vehicle for your family. But this was not going to set a standard. Kia being Kia went back to the drawing board with and fixed all issues, and how.
The 2007 Kia Sorento got rid of a couple of Kia Sorento problems that troubled the first few model years. The safety rating was one among them. 2007, post-facelift Kia Sorento scored a colorful 5-star safety rating in the crash tests by National Highway Traffic Safety Administration (NHTSA).
With such a positive change in the safety ratings, the 2007 Kia Sorento is a much better pick. The fact that it has ironed out all the issues the original Kia Sorento had, made it even sweeter.
3. Headlamps Burning Out
Yet another of the Kia Sorento problems that the 2007 facelift solved was with the headlamps. Pre-2007 models were notorious for burning out their headlight bulbs.
Many users on Kia user forums report burning out of headlights in three months, or sometimes even less. Some users say that it is either the low beam or high beam that lets go first, with the other following it.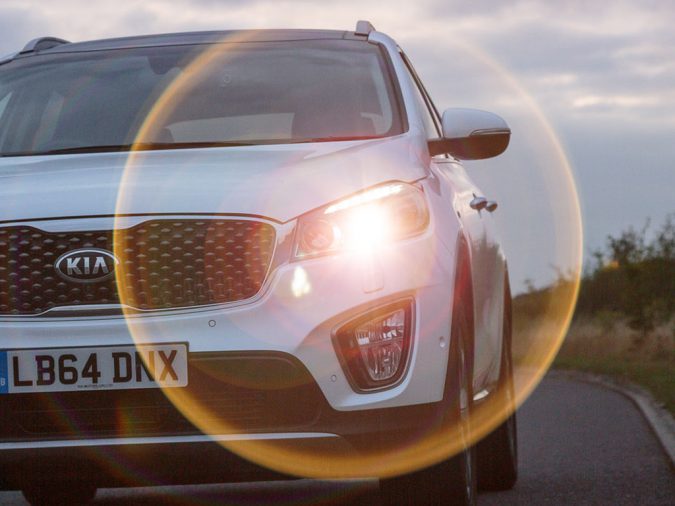 Replacing a light bulb is neither a time-consuming process nor an expensive one. Yet, the nuisance value of replacing a light bulb every now is pretty high. So, this may not be an issue that can repel you from an early Sorento, but combined with other Kia Sorento problems, it can add up to build a terrible experience.
But just like the crankshaft pulley issue and the safety rating, Kia worked on this too. In the 2007 facelift, they changed the headlight units, killing off this problem.
4. Faulty AC Compressor
The first-gen Kia Sorento was a headache, no doubt about it. Ensuring the same are multiple AC issues. The AC compressor in some of these vehicles is found to be faulty, leading to noise and vibrations.
If not the compressor, the entire air conditioning system may also cease to work. This can bring down the longevity of the HVAC systems, adding up to a bad user experience.
5. ABS Sensor Issue – Recall
By this time, you may have developed an impression that all was well with the 2007 Kia Sorento. I did. Help me prove myself wrong. A massive recall announced by Kia in 2020 affected Kia Sorentos from 2007 to 2009. Additionally, it also affected Kia Sedona minivans from the year 2006 through 2010.
The Anti-Lock Braking System module in these vehicles may let moisture in. This is dangerous as the ABS module is an electronic unit that can trigger a fire if exposed to moisture. And that is exactly what these vehicles may do. It was also connected to the ABS sensor.
What makes it worse is the fact that the ABS module can develop a short circuit even after you turn off the vehicle. Kia recalled many of these vehicles to install a relay in the main junction box. This prevents power from being directed to the HECU when the ignition is off.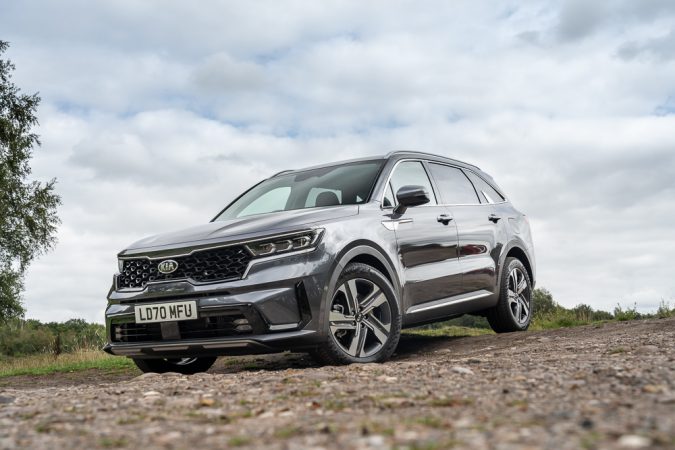 If the first few Kia Sorento problems gave you the impression that the 2007 model is a good option, let this recall not change it. Apart from this, the 2007 model has comparatively fewer Kia Sorento problems. If a ladder-frame SUV is on your hit list, the 2007 facelift models can give you a good deal.
But the recall came out just a couple of years ago. So, make sure that the example you zero in on has gone through the same. If not, prepare to spend some time on it. If you do have a Sorento or a Sedona from the affected year range, contact Kia customer care and mention the recall number SC186.
For the customers in the United States, you can also contact NHTSA at their Safety Hotline number, 1-888-327-4236, or visit www.safercar.gov
6. Engine Issues (Second Generation Kia Sorento Problems )
If there is a proper lemon that had numerous Kia Sorento problems, it is the second-gen model. Especially the 2011 and 2012 model years. Most people do not recommend these two model years as used car buys in any forums. This happened thanks to the myriad of engine issues that plagued these models.
2011 and 2012 Kia Sorento problems included multiple reported incidents of engine stalling and weird noises. On the NHTSA page for the 2011 model, there are a whopping 1279 complaints. These include various issues. Some of them are engine stalling, damaged rod bearings that failed the engine, excessive oil consumption, among others.
These should be enough to paint an idea of why it is advised to stay away from these model years. The hassle a user must go through to keep these running is more than what the vehicle is worth. Engine issues are not to be taken lightly and they can take away the complete experience of owning a vehicle.
Second Generation Recalls
The wound of a second-gen Kia Sorento problems is even more painful with a certain salt on it. This salt comes in the form of five different recalls for the powertrain over these model years. The first recall news came out in 2011, and this affected Kia Sorentos with the 2.4-liter engines and automatic transmissions. In these vehicles, the intermediate shaft may be misaligned, causing excessive wear. This can damage the automatic transmission over time.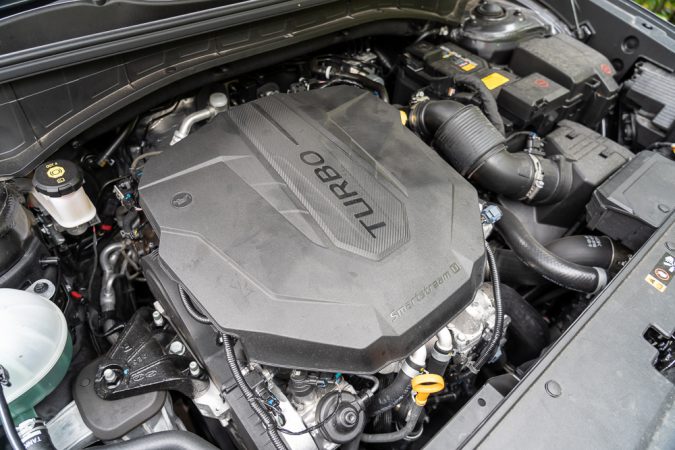 The second recall is for a Brake-Shift interlock system that can crack. This means that the vehicle may shift out of park unintentionally, allowing it to roll away. This, of course, can lead to a crash.
Other recalls are triggered by a high-pressure fuel pipe leak, bearing wear leading to engine seizures, and an engine compartment fire risk. If you need to know the condition of an engine before you purchase a vehicle, you must have an OBD scanner. This is a highly reviewed OBD II scanner from ANCEL that we found on Amazon that you can buy.
The issues and the recalls sum up to a pretty undesirable combination. A second-gen Kia Sorento is better left alone, especially the 2011 and 2012 model years.
Kia Sorento Problems: Which Model Should You Buy?
Though Kia Sorento problems exist in almost all generations of the crossover, Kia has done a darn good job at improving the vehicle over the years. This is of course, after ignoring the hash they made with the second generation.
But from 2015 and the third generation of the Kia Sorento, things have changed for the best. The Kia Sorento has gone from being a troublesome vehicle to a reliable and comfortable crossover.
Especially, the third-generation Kia Sorento crossovers are your best bet. This has very few Kia Sorento problems, compared to the first few generations. The fourth-gen model is also a great pick. But as it came out only in 2020, it has not depreciated much to morph into a great Craigslist buy.
But model years from 2015 to 2019 are great buys, especially 2018. In 2018, Kia Sorento problems were very few and it is considered to be the best year of the crossover to buy.
Kia Sorento Years to Avoid and Safe Model Years
The Kia Sorento debuted in 2003 as a mid-size crossover SUV and has sold four generations.
Kia introduced the latest generation of the Sorento in 2020.
Avoid buying the following Kia Sorento model years: 2004, 2006, 2011, 2012, 2013, 2014, and 2016.
Common issues among these model years include engine problems, electrical problems, airbag problems, seat belt problems, lights problems, and body/paint problems.
The worst issue among these models is engine failure, which typically occurs after an average of 62,000 miles.
The safest Kia Sorento model years to buy include 2003, 2005, 2007, 2008, 2009, 2010, 2015, 2017, 2018, 2019, 2020, and 2021.
The worst Kia Sorento model year is the 2011 model, with the most complaints from owners, including engine, airbag, seat belt, drivetrain, and brake problems.
The most expensive issue with the 2011 model year was engine failure, which occurred at 77,000 miles and cost $4,600 to repair.
The 2016 Kia Sorento has higher repair costs and more problems than other models at lower mileage, with engine problems ranking the highest.
Common Kia Sorento problems across all model years include engine failure, faulty doors, and headlight bulbs burning out.