Are you in the market for a Land Rover model and do you want to learn more about the overall Land Rover reliability? If that is the case, then you are at the right place because we are going to cover everything you need to know when it comes to Land Rovers and their reputation in the car world.
Doing the proper research before you go out there in the market and get a used car is key. Why I'm saying this? I'm saying this because you need to be properly informed when you are planning to make a purchase of something of this magnitude. This is not grocery shopping but something more serious and if you are not self-aware about the risks, it might end up ripping you off.
That's why you need to learn everything when it comes to the model or brand that you are looking for. Knowing these details will save you thousands of dollars in the long run. Because you will not have to pay out from your pocket in order to fix some annoying things that are common on some cars. And fixing them is also not cheap at all. That's why you need to be aware, and we also going to help you out.
In this article, we are going to learn what is Land Rover and its history. Then we will cover the Land Rover models out there and the Land Rover reliability. Then we are going to discuss the reputation of Land Rovers as a company and we will answer some common questions that everyone asks when they are on the market for a Land Rover. So, buckle up and let's get into the article.
What Is A Land Rover?
Land Rover is a British marque of cars, more precisely off-road vehicles, and luxury SUVs. They are one of the greatest when it comes to the word off-road. Why I'm saying this?
This is the case because the Land Rover has been so long on the market that it created an enormous reputation when it comes to building off-road vehicles.
Their off-roaders are used by some of the most demanding professions, like police, military, and other high-risk occupations that need 100% dependability from a product. And the Land Rover delivers quite a lot. Especially the Defender which is one of the oldest products by Land Rover and is used by a countless number of agencies across the world.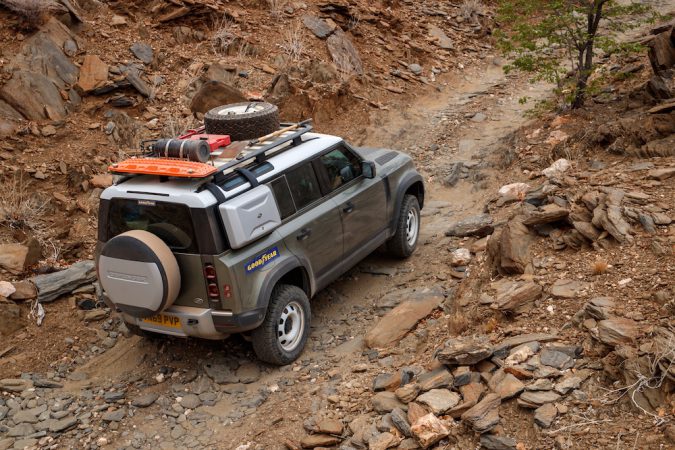 But they also went into the public and offered their cars to regular people, hunters, off-road fanatics. Their products are beloved by many of them. But it doesn't stop here. Land Rover also went into the global market where it started to offer off-road vehicles for the masses.
And here their reputation started to decline a bit. And that's why you can read about some negative experiences with them. But they are not all bad. In fact, most of the products are quite good. And we are going to pinpoint which ones to get. But more on that where we will cover the Land Rover reliability.
There will be separate chapters where we will cover the history of Land Rover first and then we will cover the models that are out there. Then we will discuss the Land Rover reliability where we will cover the downsides of certain Land Rover models. But first, let's learn some history about this brand. Since there is a lot to cover.
History Of Land Rover
Land Rover as a marque exists since 1948 where the first off-roading vehicles were created after the Second World War. Originally it was only a marque of the company Rover. Which was quite a big British company back in the day.
The Land Rover marque focused on off-road vehicles while the Rover brand which was the mother company focused on building passenger cars.
And the Land Rover was quite successful in its off-road journey. They created the Series I which was the first off-road capable Rover. Then the Series II followed and many new models along with.
As we mentioned, the Land Rover served many different armies and other government bodies that needed off-road capable vehicles. And the Land Rover played a crucial role in wars and in peace as well.
Until the 90's the Land Rover marque was under Rover when BMW has purchased them. Then BMW saw the popularity of the Land Rover badge and wanted to make Land Rover also popular among the wealthier buyers.
BMW launched the second generation of the Range Rover as well as the Freelander in 1997 as well as participated in the development of the third generation of the Range Rover. And in 2000 BMW has decided to sell Land Rover to Ford.
Then they were owned by Ford until 2008 when Ford sold Land Rover to the Indian brand Tata Motors which owns Land Rover until this day.
As we can see, they have switched a lot of ownerships during the years and this somewhat affected the quality of their cars. But more on that when we will cover the Land Rover reliability. Now let's discuss the models of the Land Rover company.
Land Rover Models
So, what is the current lineup of Land Rover models? Knowing what Land Rover has to offer right now can be quite useful if you are on the market for a new Land Rover. And even an older model since you know how this model is called. So let's begin.
Land Rover Defender
We will start from the Defender. The Defender is the model by which many people are recognizing Land Rover as a brand. It has since developed a cult following in the car world of people who want a highly capable off-roading machine.
The Defender in fact is one of the oldest models that Land Rover is producing and they basically followed the same design language till recently. When they released the latest version and decided to modernize the Defender. And it looks quite good, to be honest.
Land Rover Discovery
The Discovery is also a capable SUV that can deliver quite a bit of off-road performance. This model is for the ones that want to get an off-roader but they don't want to go all the way and get the Defender.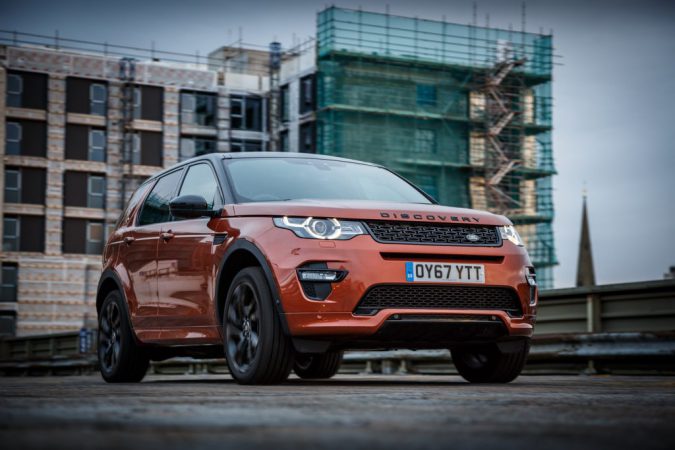 There is the base model and also a sports model that is available on the market. Also, the Discovery is a mid-size SUV which is quite good and it means that you will be able to park anywhere you want.
Land Rover Evoque
The Evoque is the smallest and the cutest model that Land Rover has to offer on the market. The Evoque is a compact crossover. Really good car if you want something sporty and you don't need that extra space to haul things.
I'm saying this because the Evoque is tiny in comparison to other Land Rover models. It's so small that it even coves in a two-door option as well as a two-door convertible. It is one of the rarest models around since it is a two-door and a convertible at the same time. In addition, it is also the cheapest Land Rover that you could purchase.
Range Rover
Now we come in the luxury category and that is the Range Rover model. The Range Rover the top of the line mode and one of the most luxurious models that Land Rover could ever offer. This model is one of the favorite cars of soccer players in the UK and also on it is the favorite model of the wealthier audience.
This is because the Range Rover has a lot to offer when it comes to looks and luxury. When you drive a Range Rover people just know that you are someone important. But this doesn't stop here because there is something even better than the Range Rover when it comes to luxury. We are going to cover this model before we discuss the Land Rover reliability.
Range Rover Velar
The Velar is the sporty Range Rover model that Land Rover offers. And this model is screaming luxury. This SUV is not above the Range Rover in any way. But it is an extremely high-end model that aims for the wealthiest of the Land Rover audience and this translates into an extremely capable and great-looking vehicle.
The design lines are quite smoother in comparison to the Range Rover and the overall design language more reminds you of the Evoque than on the Range Rover. This model also implements a ton of technology on the inside with 3 extra-large touchscreens and is all driver-focused with its sporty characteristics.
We have covered the current Land Rover lineup and in the following chapter, we are going to discuss more about the Land Rover reliability.
Land Rover Reliability
In this chapter, we are going to discuss the Land Rover reliability. We will go through all of the models that are most popular out there and we will say our thoughts on each of them. This will help you how to distinguish the good ones from the bad ones and make your thoughts on your future Land Rover. So, let's begin.
Land Rover Defender Reliability
The Defender is out there for a very long time and this model has been produced with a variety of engines and transmissions because Land Rover has changed ownership who knows how many times.
As an off-roader, the Land Rover is highly capable and one of the best out there but when it comes to reliability is not something to be extremely desired. For the older models, it is better to do an engine swap and put something more reliable if you are a Land Rover enthusiast. Especially in the US, LS swapped Defenders are quite popular and some companies are even offering special conversion kits that will make your Defender running on all that Chevy goodness.
But if you are for something new, especially the newest model. You might disappoint yourself. So, why is this the case? Well, we went to Edmunds and we spent some time reading owner reviews and we ended up disappointed.
There are a ton of reviews and owners are not that happy with their purchase. It only got 3 stars out of five. Many owners have claimed that their new Land Rover Defender is constantly at the shop and have given it 1 star on reliability. Also, other factors like performance, value, and interior quality were rated as pretty low.
Most notably were the check engine light was popping all the time and glitches with the infotainment system. Overall a bad purchase. The Land Rover reliability of this model is quite poor. And the best is to avoid the first edition vehicles since they carry most of the issues.
Land Rover Evoque Reliability
Now let's jump into the SUV category. We will start with the smallest Evoque and then we will move up to the most expensive models out there to learn the Land Rover reliability.
When it comes to bad reviews the Evoque isn't as bad when compared to the new Defender. On Edmunds, the Evoque only got 2.9 stars out of 5.
There were also quite a lot of unhappy owners of the Evoque as well. There were a ton of good reviews. But there was also some bashing on the Evoque as well.
Many people criticized the Land Rover reliability, specifically the start-stop system which doesn't work very well. Many people reported that it doesn't react and then when you push more aggressively on the gas, the car accelerates all of a sudden. Then it is highly likely that you can hit someone.
Then were problems with features like the adaptive cruise control, infotainment lag issues, and inability to connect the car with your phone.
Also, there were suspension issues reported as well, also cooling issues were reported and transmission issues as well. Many of the owners even regarded the Evoque to be a lemon. Even though this is an exaggeration but we still can't say that the Land Rover reliability of this model is specifically good.
Land Rover Discovery Reliability
The Land Rover Discovery is another cool SUV that focuses more on off-road than luxury since it is not a Range Rover. But is it actually good under the bonnet?
Well, similarly to other Land Rover models the Discovery is also getting bashed by angry Discovery owners.
We went through a couple of reviews are there was nothing positive. The 2017 Discovery got only 2.7 stars. Which is not well enough to declare a car to be an excellent buy. Even though the 2018 model got 3.3 stars which is somewhat better than the previous year. And the 2020 model got the same review score. So we can say that 3.3 stars are the average score for this car.
Similar to other models. Many owners have reported problems with the electricals and infotainment system. Massive glitches were reported and also poor craftsmanship in building this car. There were also issues with the check engine light, the A/C, and other electronic gremlins.
Absolute nightmare as owners claim. Even though this is for the early 2017 models. By 2020 the quality has improved by a bit. But not much. You need to be aware of these things if you want to purchase a Discovery or any other Land Rover and learn more about the Land Rover reliability.
Range Rover Reliability
The Range Rover is not far behind its smaller brothers as well. In terms of reliability, it got similar grades. 2.7 stars for the 2020 model. But this doesn't mean a lot if you know how to shop because the most problems that were reported were concerning the RR P400e HSE PHEV 2.0L model.
This model is notorious for problems and you probably don't want it for yourself. The engine is quite noisy and it's not a pleasant experience to drive it. And also it is not that efficient. Getting only 14.5 mpg in comparison the 3.0 was getting 16.5 mpg and that is a better fuel economy.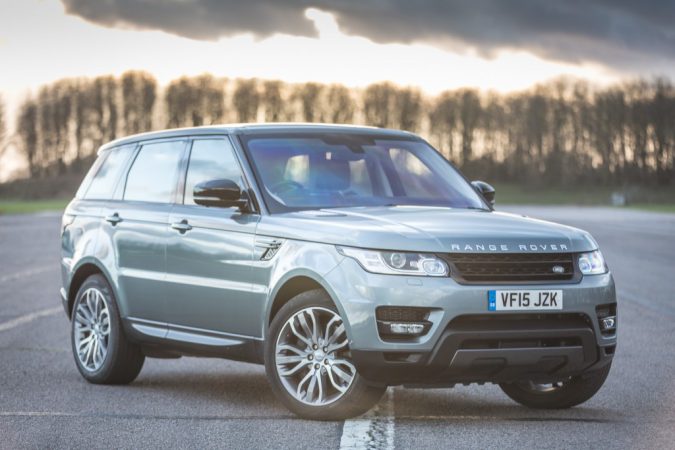 The battery of this model is also very noisy and creates some sounds. On top of all, it is also unreliable and likes to go to the shop more often than others.
The best advice when getting a Range Rover is to go for a bigger displacement engine and avoid the problems of the weak 2.0L engine. Considering other factors like build quality is a big step forward in comparison to other Land Rover models.
Range Rover Velar Reliability
The Velar is quite more reliable when it comes to the other models. Mostly because it is a top-of-the-line model and Land Rover doesn't want to take any chances with it.
The first year on Edmunds got 2.5 stars according to the Velar owners. But as the years went by, the later models are quite more praised by customers than the first-year models.
Now let's discuss the first-year model reliability. Namely, the 2018 model year. Similar to the previous Land Rovers models, owners bashed the infotainment system of the Velar. They claimed that it starts glitching quite often and it is very unreliable to use. There were also some recalls concerning this system on the Velar.
Then also check engine light issues were reported by owners as well. Some owners reported that they had to replace the Telematics Control Unit. Overall, a lot of problems with the infotainment system. And considering that this infotainment system is controlling everything on your Velar it means that this system makes your car quite unreliable.
The best advice is to stay away from early Velar models that have bad Land Rover reliability.
Their Reputation As A Brand
Land Rover is desired by many owners because of its unmatching looks. They still lag behind some carmakers in terms of craftsmanship and overall build quality.
Namely, because they do not focus on engineering these things rather they use parts that are often known to break. Also, the changing of ownership a number of times has somewhat an effect on this.
Since some Land Rovers use BMW parts, some use Ford parts. Even though in last years they patched these problems by using Jaguar engines that are home bred let's say. But there are still some glitches in their infotainment systems and other electrical systems that they need to sort out in order to make their models quite more up to modern spec in terms of quality.
Even though they have some issues here and there. They do not lag behind quite a lot by other luxury SUV manufacturers. Even though the systems that you get in a Mercedes and BMW are far ahead of anything on the market.
How To Get One And Not End Up In A Money Pit?
This is a good question. How to get a Land Rover and not end up in a money pit? Let's say that you need to do your own research on that specific model that you want to purchase.
Make sure that you read all of the reviews out there and learn from other people's mistakes. It is also a good idea to get a Land Rover from some places like CarMax that offer a warranty on their vehicles.
Having a warranty will save you from a lot of headaches in the long run. Whenever something breaks, you can just take your car to the shop and they will fix it up for free in your warranty period. So, getting a Land Rover without a warranty can be a bad idea since they are quite expensive to fix when they break. That's why get one for yourself with a warranty if you don't want to pay for expensive repairs.
Land Rover Reliability: Facts You Need to Know
Land Rover has had a reputation for bad reliability due to past mechanical, electrical, and build quality problems.
Land Rover owners are mostly loyal fans, but reliability issues have been well-documented in online forums.
Land Rover's financial and ownership issues have affected the brand's quality control and lack of funds for Research and Development, resulting in defective products.
Land Rover's specialized engineering and implementation of new technology have required special training, tools, and experience, resulting in inadequate repairs and servicing.
Newer Land Rovers, such as the Range Rover Evoques and Discovery 3 & 4 models, are more technologically advanced and require more know-how and special diagnostic tools to repair.
Consumer surveys show that Land Rover's reliability rating is 3.5/5 based on 290 customer ratings over the last year.
Land Rover owners report electronic and infotainment-related issues with the 2018 and 2019 Discovery models, along with transmission problems.
Land Rover's fit and finish still seem to be slightly off with some new-generation models, but safety is world-class.
Land Rover reliability is worse than most according to a workshop mechanic, with engines, gearboxes, front suspension arms, and electric seats breaking down.
Jaguar Land Rover has tried to improve the reliability of its cars, but the brands still finished second-to-last and last on JD Power's 2018 U.S. quality study.
Conclusion
In this article, we have covered a lot when it comes to Land Rover reliability. We have learned the basics of what a Land Rover is and its history.
Then we have covered all of the Land Rover models that are currently out there on the market and also then we covered the Land Rover reliability by covering some experiences by owners written od Edmunds.
Overall, the Land Rover is not a bad purchase, just make sure that you find one with a warranty in order not to end up in a money pit.