A decade known for "big hair" fashion, punk rock, new wave, break dancing, and square futurism is bound to have some cool cars. And so, let's talk about cars from that decade, including some popular car in the 80s.
Whether you're thinking of buying an 80s car, or you just want to expand your car knowledge, we'll be discussing some popular car in the 80s in this post. We'll be discussing some of the best-selling cars, the coolest and most sought-after sports cars, muscle cars, and more.
Popular Cars Of The 80s
When talking about the popular car in the 80s, then we have to discuss the best-selling cars of the decade. Yes, best-selling cars are seldom interesting, but then they wouldn't be popular if they weren't best-selling, no?
Don't worry, we have some interesting and cool cars that are popular in their own right later on. But first, here are the best-selling cars sorted by year (note we're not including trucks in this list):
Popular Car In The 80s #1: Oldsmobile Cutlass (1980 – 1981, 1983)
To our non-American friends—and those unfamiliar with classic American cars—the Cutlass was a series of cars made by Oldsmobile, one of many General Motors brands at the time. The Cutlass name first made an appearance as an experimental sports coupe in 1954.
The Oldsmobile Cutlass went into production in 1961 as a compact car available in several configurations, including a four-door sedan, two-door coupe, convertible, and more. But it failed to gain popularity as a compact, so GM decided to enlarge the Cutlass into a mid-size car in 1964.
Fast forward to 1978, and Oldsmobile introduced the fifth generation Cutlass. It was slightly downsized from the previous generation but was still considered a mid-size car. And much like before, it was available in multiple body styles; including sedan, fastback, wagon, coupe, and fastback coupe.
1981 marked the Cutlass' fourth consecutive year as the best-selling car in America. While the number was lower (452,188 units) than in previous years, it was still America's most popular car. And we can't figure out why and how Oldsmobile sold so many of these.
Usually, best-selling cars have some sort of strong selling point. Whether it's reliability, performance, or some sort of groundbreaking technology. But the Cutlass just seems like any other car out of the 80s as far as we can tell.
The only thing we can think of is that it was available in so many body styles that there was something for everyone. So, the Cutlass was able to reach a very large market. Whatever type of car you want, Oldsmobile has a Cutlass for you. Honestly, if you have an idea why the Cutlass sold so well, do tell me in the comments.
Popular Car In The 80s #2: Ford Escort (1982, 1987 – 1988)
Cutlass sales dipped by 1982, likely due to the car's age since it has been around since 1978. This allowed the Ford Escort to top the sales chart in 1982; a largely forgotten compact car available as either a hatchback, sedan, or station wagon.
This was Ford's replacement for the awful Pinto, infamous for a gas tank prone to exploding in an accident. The Escort, thankfully, didn't have this problem. Additionally, it was larger than the Pinto so it was more practical. And it didn't look as miserable as the Pinto.
The Escort is not what we'd call an exciting car. But it was practical, looked good, and was available in many body styles, and with an MSRP starting at $5,518 ($17,000 in today's money), the Escort took the best-selling car crown three times during the 1980s.
Popular Car In The 80s #3: Chevrolet Cavalier (1984 – 1985)
Even though the Escort isn't exciting, it was somewhat of a trendsetter. It proved that American consumers wanted a small practical car for everyday driving. Chevy soon followed and unveiled its own compact car: the Chevy Cavalier.
Built on the General Motors J platform, it was a compact car available with multiple body styles. Including convertibles, coupes, hatchbacks, sedans, and even a wagon. The 1984 version had a fuel-injected 2.0L engine as standard, and later on, in 1985 Chevy introduced a 2.8L V6 engine.
We don't think the Chevy Cavalier is a particularly interesting car either. However, we have to admit that the convertible version does look quite good. From the front it kind of looks like the Maserati Biturbo. And for whatever reason, the rear kind of reminds us of the VW Corrado—although we realize they look nothing alike.
Like many other cars on this list, the Cavalier isn't all that interesting unless you're a history buff. And it's kind of head-scratching how this car become one of the best-selling cars of the decade. But when you consider the $6,666 starting MSRP ($19,100 in today's money), it all makes sense.
Popular Car In The 80s #4: Chevrolet Celebrity (1986)
It seems that Americans were shopping for mid-size cars in 1986 rather than compact cars. The Chevy Celebrity is a mid-size car produced from 1982 to 1990, replacing the Chevy Malibu before the Malibu name was eventually brought back in 1994.
The Celebrity had that typical 1980s square design and was available as either a coupe, a sedan, or a station wagon. Plenty of engines were available, ranging from a 2.5L four-cylinder gas engine to a 4.3L V6 diesel engine.
The Celebrity was popular thanks to its spacious interior, standard features, and a starting MSRP of just $9,170 (around $25,000 in today's money).
Popular Car In The 80s #5: Honda Accord (1989)
The Ford Escort was a sign that Americans were starting to become fond of small, cheap, and reliable cars. And when it comes to small, cheap, and reliable cars, the Japanese always did it better back then. So, it was only a matter of time before a Japanese car took the best-selling crown.
Honda took the best-selling car crown in the US in 1989 with the third-generation Honda Accord. Kind of odd considering that by 1989 this generation of the Accord was in its last production year. Normally, cars in their last production year don't sell too well. But then again there may have been a huge discount on these.
In any case, the Accord was an excellent car. US versions were packed with the A20A engine, packing 98 horsepower but the 1987 – 1989 versions with the direct injection engine had a very healthy 120 horsepower.
It was the first Honda to employ double wishbone suspension at both front and rear, giving the Accord better handling and stability compared to rivals that were using MacPherson strut. Our guide on MacPherson strut vs double wishbone suspension ought to shed more light on this.
A front sway bar was standard, and some upper trim had a rear sway bar as well further improving stability. Honda gives the Accord that much luxury nor toys, in fear that it would cannibalize sales of the recently-introduced Acura line, which is Honda's luxury brand division.
Despite that, the Accord was an excellent economy car for families in need of a compact car. And we think this is one of the few boxy cars of the 1980s that actually looks good. Although, if the 80s is a bit too old for you, we've previously discussed some more modern Accords, if you're thinking of getting one.
We've discussed the best Honda Accord model year, as well as the Honda Accord model years to avoid. Elsewhere, we've delved into the nitty gritty of the Honda Accord transmission problems, other miscellaneous Honda Accord problems, and the 'check fuel cap' error on a Honda Accord.
80s Sports Cars
If you don't fancy any of the best-selling 80s cars, don't worry, we didn't either. And that's why we want to take this opportunity to talk about some of the coolest cars of the 80s. Since the 80s was known as the "Decade of Greed" there's bound to be some really cool cars.
Let's start with the coolest sports cars and supercars of the decade:
1. Porsche 959
Porsche set the trend for computer-aided high-tech sports cars and supercars with the 959, a twin-turbo mid-engine sports car with 444 horsepower that can break the 200mph barrier. It had all-wheel drive, and water-cooled cylinder heads, and reviewers have noted it as a very easy car to drive.
One of the coolest things about the 959 was its Porsche-Steuer Kupplung (PSK) all-wheel drive system. It utilizes a multi-plate clutch system rather than a central differential one, allowing it to vary torque between the front and rear wheels even under normal driving conditions—a first at the time.
Only 292 of these were ever built, and we're guessing the ones that are still working are less than that. So, it's no wonder that these things can now fetch over a million dollars in an auction. Does anyone want to go half-sies on a Porsche 959?
2. Ferrari F40
Not to be outdone by their rivals from Stuttgart, Ferrari unveiled their contender for the fastest supercar just a year later: the Ferrari F40. While Porsche designed the most advanced supercar at the time, Ferrari went the other route and create one of the fastest but simplest supercars.
There was no fancy all-wheel drive system, there were no sequential turbochargers, just two gigantic good ol' twin-turbos, and there was barely any sound-deadening. All this meant the F40 is not a car you can take to go grocery shopping, but it drives like a road-going go-kart. A very fast go-kart.
The F40 isn't quite as rare as the 959, around 1,311 F40s were made. But the F40 is so desirable that it can easily fetch $1.5 million in an auction. Sounds like a lot, but this is one of Ferrari's most amazing, iconic, and beautiful cars ever made.
3. BMW E30 M3
While not the first BMW M car, the E30-generation M3 was the first compact BMW M car. And arguably the most significant M car. Sporting a 2.3L four-cylinder making 192 horsepower, the E30 M3 was not what you'd call "blindingly quick." Although, perhaps a bit of tuning on your BMW M3 might help.
While fast for its time, the E30 M3 requires 6.9 seconds to reach 60mph, which isn't very fast today. However, it had lower and stiffer springs, beefy sway bars, and grippier tires, and it resulted in a visceral driving feel that's hard to replicate in today's computerized world.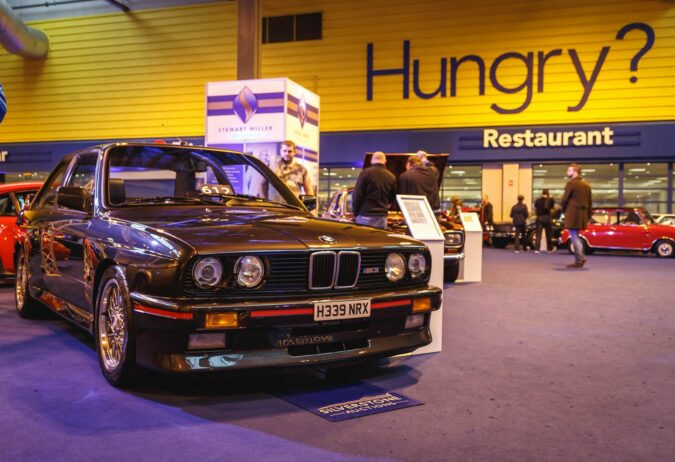 Unlike the previous two cars on the list, the E30 M3 is not a limited production car. Around 17,000 of them were sold, but even so, the M3 can command at least $70,000 in auctions. And low-mileage specimens in pristine condition? Prepare $250,000, which is insane considering this isn't even the best M3 generation.
80s Muscle Cars
The muscle car golden age was long gone when the 1980s rolled around. Rising gas prices, increasingly strict emissions, and safety regulations meant that carmakers couldn't make muscle cars quite as vulgar as they did in the 60s.
Now, we're not really a fan of old 80s muscle cars (still, it's better than those muscle cars from the 90s). We think the best muscle cars were produced in the late 60s. Nevertheless, there were still interesting 80s muscle cars, here's the list:
1. Buick GNX
Arguably the best-looking muscle car of the 80s, and certainly our favorite, the 1987 Buick GNX is a badass V6-powered, turbocharged terror that will leave Camaros and Mustangs trembling. Available only in the blackest of black paint (which we think is the best color for it anyway), the GNX has a very interesting history.
McLaren helped Buick to develop the GNX. They added a Garrett turbocharger, a larger intercooler, and a reprogrammed transmission with a custom torque converter among other changes. This alone made it one of the fastest of the fast Buicks ever conceived.
The result was 276 horsepower and 360lb-ft of torque from the 3.8L V6, propelling the car from 0 to 60mph in just 4.7 seconds. That's blindingly quick even by today's standards. Unfortunately, only 547 of these were made. And now they're fetching around $160,000 for a decent one in running condition.
2. Ford Mustang SVO
The third-generation Mustang, commonly referred to as the Fox body Mustang, was produced from 1979 through the 1980s. Like the Mustangs before it, it had several variants and trims, and the most popular one is arguably the Ford Mustang SVO.
Okay, so the SVO is technically not a muscle car. What muscle car has a 2.3L turbocharged four-cylinder engine? Shouldn't it have a big V8 or at least a V6? The focus of the SVO was to be a driver's car, rather than a true muscle car. And at least, it delivered in that aspect.
The four-cylinder engine produced plenty of power at 175 horsepower and 205 horsepower for later models. But the main advantage was its reduced weight and helped with weight distribution, resulting in a driver's car that's not only fast but fun to drive.
And if you're curious about getting a new Mustang instead, do head over to our guides on how many miles do Ford Mustangs last. As well as, the top speed of the latest and greatest Ford Mustang GT.
3. Chevrolet Camaro IROC-Z
The IROC-Z is an option package for the Z28 trim third-generation Camaro. The IROC-Z features better suspension, lower ride for better stability, Delco-Bilstein shocks, and larger sway bars. Engine options include the 350ci L98 (225 horsepower), the 305ci LB9 (215 horsepower), and the lackluster L69 (190 horsepower).
The IROC-Z seems to be hated due to the expensive price, unimpressive engine choices, and being overweight. But it still has a bit of a cult following, and while not the best Camaro of all time, it still deserves a spot here in our list of cool 80s cars.
But, if you're keen on learning more about the later Camaros, we do extensive write-ups on the "Catfish" Camaro. Additionally, we've also looked into whether you can get a twin-turbo kit for a Camaro V6 engine.
Popular Car In The 80s: Honorable Mentions
While not our favorite decade for car design, the 80s was still full of cool cars and we can't possibly talk about all of them in the space of one article. Here's a quick list of other cool 80s cars that you should know about and/or consider buying: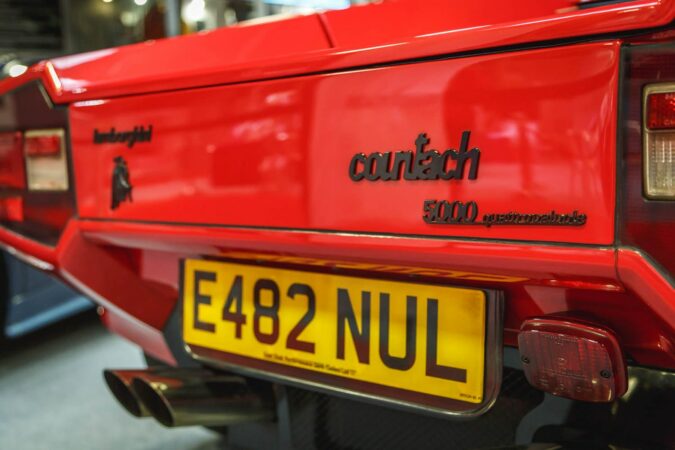 There are many more cars, not to mention cars that weren't on sale in the US or at least, were popular only outside of the US. Some more cars that come to mind are the AMG Hammer, the Audi Quattro, and the striking Aston Martin V8 Vantage. Let us know what cars should be on this list!
FAQs About Popular Car In The 80s
Got any more questions about the popular car in the 80s? Or just looking for answers to general car trivia? We answer some frequently asked questions down below:
What Is The Most Popular Car In The World
If by popular you mean the best-selling car, then the title goes to the Toyota Corolla. In production since 1966, Toyota has sold more than 50 million Corollas as of 2021, beating the VW Beetle—largely believed as the best-selling car of all time—which has sold around 21 million units from 1938 to 2003.
What Is The Most Popular Car In America
This one's a little trickier to answer, but if we look at 2021 sales numbers, the Ford F-Series pickup truck lineup is the most popular car in America; a total of around 726,000 units were sold in 2021 alone. That's around 160,000 units more than the Ram pickup truck lineup which came second. Of course, those are trucks, which occupy the top three spots. If we're excluding trucks, then the answer is the Toyota RAV4, around 407,000 units were sold last year.
How Much Did A Car Cost In 1980
It depends on the type of car but the average was around $7,000 in 1980. That's around $25,000 when adjusted for inflation. And significantly less than the average price for a new car today which is around $48,000 according to Kelley Blue Book.
What Is The Most Common Car In The World
Since the Corolla is the best-selling car of all time, that makes them the most common car in the world. No surprise, since it's been in production for 56 years now.
What Cars Did Chevy Make In The 80s
Some of the most iconic Chevy cars in the '80s include the third-generation Camaro, the C3 and C4 Corvettes, the bizarre but charming El Camino, and the S-10 Blazer which was the mid-size sibling of the full-size K5 Blazer. Oh, and how could we forget that Chevy also gave birth to the awful Chevette in the '80s.
Why Are American Cars Bad
We want to establish not all American cars are bad, especially today. But we get why American cars have this reputation. We think there are three reasons: First, American cars tend to be cheaply made resulting in a poorly built interior that feels cheap compared to Japanese and European cars. The second reason is that they often have reliability issues (we're looking at you, Ford), especially when compared to Japanese cars which seem to be able to run until the end of time. And finally, handling in American cars isn't great, probably because of America's fascination with drag and street racing.
What Cars Were Popular In The 80s
Some of the best-selling cars in the '80s include the Chevy Cavalier, the Oldsmobile Cutlass, the Ford Escort, and the Honda Accord. If you want to include trucks, the Chevy C/K truck and unsurprisingly, the Ford F-Series trucks were also some of the best-selling cars in the 1980s.
Popular Car In The 80s: Final Thoughts
So, those are the popular car in the 80s. From the best-selling ones to the iconic cars that defined the decade and we still drool over today. Interested in owning any of them? To be honest, we're not a big fan of the passenger, luxury, and even the muscle cars of the decade.
However, the 80s gave birth to some of the best-looking and iconic cars of all time. Cars like the Porsche 959, Ferrari F40, and the Ferrari Testarossa are highly sought after today, often fetching millions of dollars in auctions.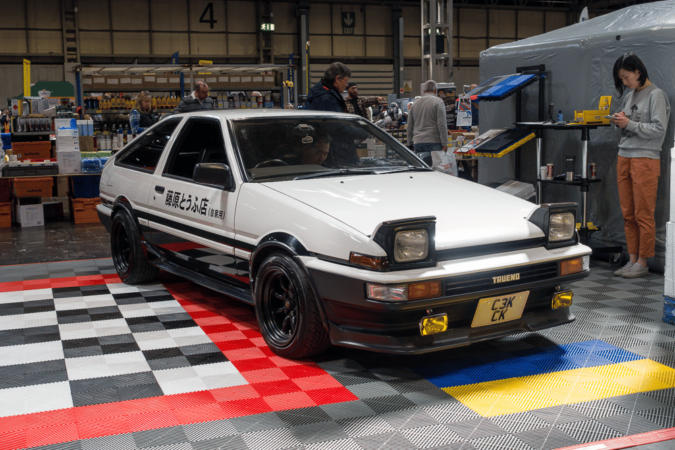 Of course, if you want a more reasonable and attainable but still exciting car in the 80s, you're not short on options. The Toyota Corolla AE86, the original Toyota MR2, and Ford Mustang SVO are all very exciting cars that are available for a reasonable price.
Although some may be more difficult to find than others, especially in good condition. In any case, we hope this article has been helpful. Or at the very least, have increased your knowledge about the car industry in the decade of greed. Interested in any of the cars on this list? Let us know in the comments!