Great driving experience, sleek design, and the rotary engine are the three main characteristics that comprise Mazda's existence. Their excellent lineup of cars continues to captivate the Hiroshima-based automobile sector. One Mazda stands out from the crowd by giving all of these features fresh significance, solidifying the sports vehicles with rotary engines in the imaginations of driving fans around the world. Here's what you should know about the Mazda RX7 FD before buying one!
The first-generation Mazda RX-7, which was introduced in 1978, was a game-changer. It was propelled by not only an unusual rotary engine but also a reasonably lightweight, practical car with a huge rear glass hatch and very trendy. Furthermore, it was reasonably priced, allowing more car enthusiasts to itch for a drive.
The RX-7 mark goes back to 1978, but the third-generation FD, introduced in 1991, is the most well-known. The design has not gone out of style. Even today, you will stare appreciatively after seeing a Mazda RX-7 FD on the road.
What Does FD Mean?
The code for all third-generation Mazda RX-7s begins with FD. Mazda RX-7 chassis codes FB, FC, and were used in previous models. The SA Rx-7 began its venture back in 1978. FC was established in 1985. The RX-7 of the second generation was nothing like the first.
The entire body was modified; it was bulkier, but it also performed better. They lasted until 1992. The FD RX-7 debuted in 1992. This was not like the original or second-generation Mazda Rx-7s. Its performance has also improved.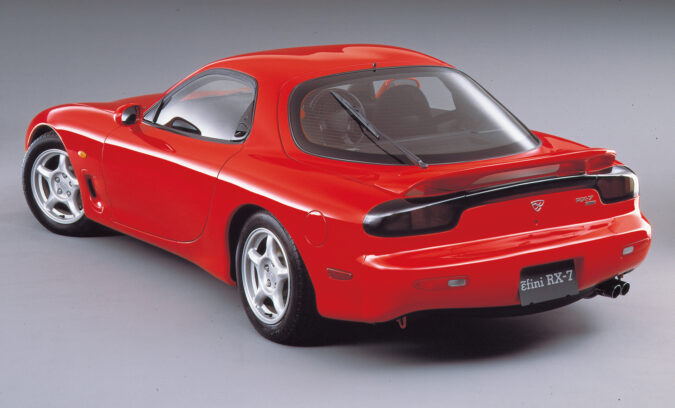 The 13B-REW engine was the world's first mass-produced twin-turbo engine. This engine had a power output of over 250 horsepower. When manufacture ceased in 2002, it was updated to 276 horsepower. While turbocharged engines are ideal for a sports automobile, they also incorporate a fantastic rotary engine. It was also a twin-rotor engine. The rotor engine raises the vehicle's rpm. This improves the car's sportiness.
The transmission of the FD RX-7 comes in two versions. One is a 5-speed manual, and the other one is a 4-speed automatic. The vehicle has a rear-wheel drive. As a result, the transmission is inconsequential. Racers, on the other hand, always favor manual transmissions. Manual transmissions have a benefit when it comes to drifting since they give more acceleration than automatic transmissions. They can change gears while drifting.
Mazda RX7 FD History: Through The Years
RX7 1978 (First Generation)
When the first-generation Mazda RX-7 – initially classified SA, later FB – debuted in 1978, its elegant coupe-style, light rear-drive chassis, and smooth-revving rotary engine were a stunner to sports car enthusiasts all around the world (if you know how to rev a car). Despite being influenced by the British Lotus design of 1967, the original RX-7 had its style that would become the model's signature look for coming years.
There's the sweeping hood, the curved glass rear door, and levity to the proportions that imply this FB car (the letters match the VINs of the first generation RX-7) is approachable and entertaining.
Its low price ensured it didn't cost so much own, and it was pretty useful with a big lift-up glass hatch. These perks highly contributed to Mazda selling around 400,000 units in the United States alone. The global sales reached half a million in no time.
RX7 1985 (Second Generation)
For the 1986 model year, the second-generation RX-7 (domestically classified as the FC series) succeeded the first-generation vehicle. It had a Porsche-influenced look as well as a variety of performance upgrades, including Mazda's DTSS (Dynamic Tracking Suspension System) and turbocharging. Assisted induction, it seems, is quite well matched to rotary engines due to their exhaust flow patterns, and it is very good at increasing mid-range torque.
The FC was bigger and heavier than the previous-generation FB series RX-7. The 1.3-liter 13B engine had become standard in all countries, and while the RX-7 would originally be sold in Europe with a normally compressed 150PS engine, 180PS and eventually 200PS twin-scroll turbo variants would follow.
The more powerful variant had a 0-100km/h time of 6 seconds and a peak speed of 240km/h. Despite this, the automobile was extensively upgraded and more premium, with 146 horsepower from a redesigned 13B rotary engine, electronic power steering, and configurable adaptive strut-type adjustable suspension.
RX7 1992 (Third Generation)
After the discontinuation of the Mazda RX-7 FC, the Hiroshima-based automaker introduced a new RX-7 named the FD in 1992. As the FC model failed to excite drivers like the predecessor, the RX7 FD reverted to the lightweight design concept of the first-generation RX-7.
The Mazda RX7 FD was the final model in the RX7 lineup. It had its production run from 1992 to 2002, and it represents one of the greatest variants of previous RX-7 vehicles.
The RX-7 FD didn't even try to compete, thanks to its beautifully flowing design aesthetic that is all its own. It provided such a distinct combination of elegance and performance that it quickly established itself as a market leader.
A smaller main turbocharger and a larger secondary turbocharger were used in the twin-turbo version. The RX-7 has extremely low turbo lag and a 0-60 mph pace of fewer than 5.0 seconds by kicking in consecutively. The RX-7 was a great performance despite its light curb weight of about 2,800 lbs.
However, due to pollution rules, the RX-7 was abandoned in most of Europe by 1996. However, Mazda continued to make cars for other markets, gradually increasing power output on subsequent Japan-only variants to as much as 280PS.
2002: End Of Mazda RX7 FD
One of the most spectacular sports vehicles in history came to an end in 2002. Between 1978 and 2002, more than 800,000 were made, by far the most of any rotary design. The spirit of the RX-7 was carried on by the Mazda RX-8, which debuted in 2003 and by setting the groundwork for numerous future engineering advances.
Check this out for quickly going over the history of the Mazda RX7.
RX7 FD: Revival Of Rotary
The rotary was in peril until the RX-7 showed up to save the day. Starting with the R100 in 1970, the year Mazda started importing vehicles into the United States, Mazda employed this engine to fuel a wide range of small cars, sedans, SUVs, and compact trucks. But the 1973 energy crisis and numerous engine seal problems badly harmed the rotary's image. The RX-7's superior fuel-efficient and robust engine effectively brought the rotary back to life.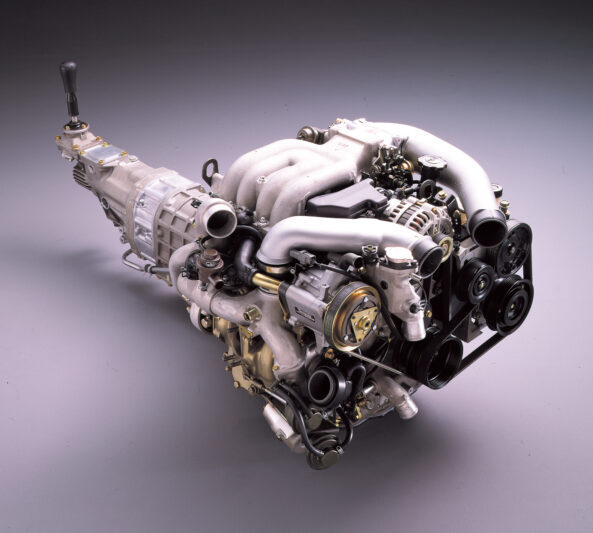 All RX7 FDs come with twin-turbo engines. Every third-generation RX-7 that has gone off the assembly line has a 13B twin-turbo rotary engine. What developed over the years was that the RX-7's power output increased, particularly after manufacture and for special versions like the Spirit-R. By the time manufacturing ended, the 13B in the RX-7 was producing close to 300hp, up from the low 200s at the outset.
Any RX-7 FD is a blast to drive, even older cars with less potent engines. While you won't be able to speed up as swiftly, you'll still experience the thrill of exquisite control from the lightweight chassis and also some of the most distinctive and classic body designs to ever grace the automobile market.
Right from the beginning, all RX7 FDs are dual turbo. Some have been changed to single turbo throughout the years, but they were originally twin-turbo when they were first introduced from Mazda's factory lineup.
The Mazda RX7 FD Rotary Engine
One of the first commercially produced consecutively turbocharged engines was used in the RX-7. There are two turbos, but they act individually, in stages, rather than simultaneously pumping more air into the engine. Unlike certain diesel engines, a rotary engine includes several internal parts that spin primarily in a circular fashion, allowing energy from the engine's combustion to be transferred for energy to convert the vehicle via gears.
This engine operates like traditional piston engines due to its rotor configurations. It can also run considerably more efficiently and with a lot more power.
Starting in 1978, Mazda built and sold this sports vehicle in three incarnations, each powered by a small, lightweight 4.6-liter Wankel rotary engine with the front as well as rear-wheel drive. In Japan, the first generation Mazda RX7 engine was employed to equip two-seater small sports vehicles from 1978.
The RX-7 had been marginally better and a beloved classic car, with 276 horsepower from its 1.3-liter turbocharged rotary engine, a low weight compared to the competitors (about 1,250 kilograms), and a superior chassis with controlled distribution of weight. It is not just appropriate for high-quality steering wheels. However, rear-wheel drive is a straightforward, efficient, and relatively new option.
RX7 FD In Motorsport
Mazda was anxious to showcase its rotary engine in motorsport, knowing that this was critical to its general adoption. Their crowning glory came with their four-rotor 787B sports racing vehicle, which won the famed 24 Hours of Le Mans in 1991, making it the first Japanese car to do so.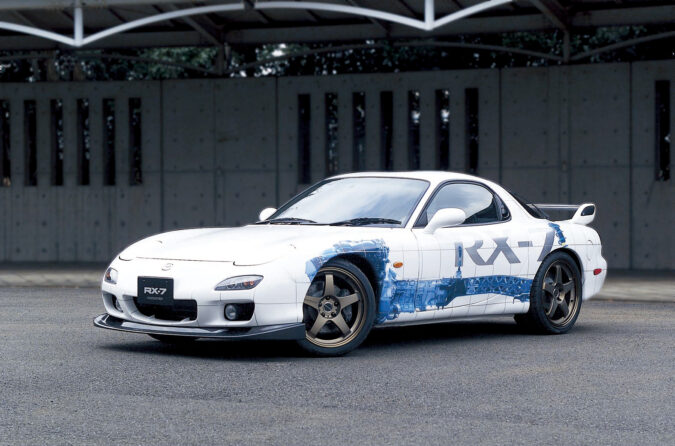 In 1979, the RX-7 competed in the IMSA GTU series in America. The RX-7 won the GTU series and finished first and second at the 24 Hours of Daytona in its maiden year. The car kept winning, gaining the GTU title seven years in a row. It also kept on winning the GTO 10 years at a stretch beginning in 1982. The success of RX-7 has not shifted although the class structure has.
The RX-7's success did not end in Europe and America. It carried over to Australia, where Alan Moffat won a string of races in the RX-7 over four years. Moffat drove the RX-7 to victory in the 1983 Australian Touring Car Championship, along with three Bathurst 1000 podiums in 1981, 1983, and 1984.
Mazda RX7 Vs RX8
Assessing both Mazda-made cars would help in determining the most notable one. This is because each of these vehicles has its unique set of characteristics and attributes. The RX7 debuted in the 1980s, whereas the RX8 debuted in 2000. The Mazda RX8 and RX7 enhance your driving experience with speed, power, comfort, and other features. Nonetheless, several factors distinguish these vehicles from one another.
1. Acceleration And Speed
All a driver notices when purchasing a combo of a sports vehicle, and a sedan is speed and acceleration. In little time, the Mazda RX8 reaches top speeds of 230-240 mph. The top speed transforms this into the perfect sports car and sedan in one fell swoop. The RX7 has a top speed of 200 mph. In terms of acceleration, both the RX7 and RX8 are outstanding. It's one of the notable differences between the Mazda RX7 and RX8.
2. Automatic And Manual Transmission
Nowadays, most people choose to drive automatic transmission cars. On the other hand, some people prefer manual transmission for a more authentic driving experience. Another significant difference between the Mazda RX8 and RX7 is the transmission. The RX8 is available with five and 6-speed manual transmissions, as well as four and 6-speed automatic transmissions. The RX7 is available with four and five-speed manual transmissions, as well as three and four-speed automatic transmissions.
3. Engine
Although they are both rotary engines, they are significantly different. For starters, the 13B-REW has a well-engineered sequential turbo system, whereas the Renesis is only normally aspirated.
The Rx8 has greater N/A power and is more reliable than the RX7 FD, which is reliant on a fussy twin-turbo setup from the beginning. When it was initially debuted, the Renesis earned a slew of honors, thanks largely to the powerful and smooth 13b rotary engine that we all despise.
Mazda RX7 FD Current Value
The Mazda RX-7 FD was one of the trendiest automobiles on the market at the time. People were envious of the car's remarkable handling and futuristic look, and who could ignore the car's massive rotary engine? Nowadays, the Mazda RX-7 FD is a real collector's item, with some specimens fetching thousands of dollars.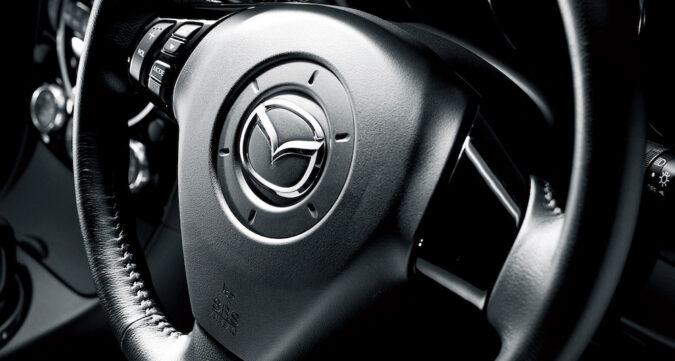 One of the main reasons RX7s are so costly is because they are becoming increasingly scarce. RX7 FDs were never mass-produced, and they are currently approaching their end of life. RX7s have been damaged in crashes, perished from carelessness, or proven unprofitable to repair and have been discarded over time. As a result, basic supply and demand principles imply that the RX7 will grow increasingly costly over time, assuming that the bottom of the vintage vehicle market does not drop out.
Due to the sheer demand and affection for the old RX-7s, they've evolved from inexpensive sports vehicles to high-end toys. According to the Hagerty Evaluation Tool, the best deal is estimated to be roughly $35,000. That is, assuming you locate the typical diamond in the rough, which is an RX-7 in immaculate condition but not brand new.
Should You Buy A Mazda RX7 FD?
That is your decision. If your love for this particular car is too much to overlook, then go right ahead. But, be prepared to pay around $50,000 for one of the good-looking ones. If you want one that has little mileage, the price can go up to $70,000. So, ask yourself whether you are ready for such an investment in a 90's sports car or not.
Classic automobile prices have skyrocketed in the last decade, with classics of all sorts commanding exorbitant prices. While the RX7 has not seen the same level of price inflation as the Porsche 911, there is little denying that Japanese classics have increased in value. This is especially true for any neat instances.
RX-7 FDs are famously tough to keep in good working order. The engine develops peculiar difficulties that need a significant amount of time and parts to repair. To get to the bottom of a problem, it may be necessary to strip it down to its bare bones.
We suggest you go for an RX7 FD valued at around $35,000 for a good deal. With some digging, it is possible to find a car in good condition at this price. It may not be the best car for your exhibition, but it can do the job. When shopping for an FD RX-7, it's typically advisable to take your time and seek the cleanest car within your budget range.
Advice For Buying A Third Generation Mazda RX7 FD
Identify what features and states you are comfortable with before beginning your search for a third-generation RX-7 FD. Do you prefer a low-mileage Spirit R or a standard RX-7 that has traveled a little further? Never make a hasty purchase. If you are in a hurry to acquire a car, you are more likely to be taken advantage of. When shopping for an RX-7 FD for sale, bide your time and only look at automobiles that appear to be promising.
It is usually a good idea to do some research before making a purchase. While FD RX-7s are becoming more difficult to find, Mazda did sell a significant number of these vehicles, so don't restrict yourself to a single seller, dealership, locale, or auction outlet.
Also, check out this video before going to buy an RX7 FD.
The Famous Rotary Engine
Since engines are the heart of any car, make sure you check the Mazda RX7 FD engine thoroughly before buying one. One of the first things to keep in mind about the RX-7 is its engine, which is probably its most renowned feature. The RX-7, in all three iterations, is powered by a Wankel-designed rotary engine. This is a four-stroke combustion engine that performs the intake, compression, ignition, and exhaust phases using a rotating rotor rather than several pistons and chambers.
The Mazda RX-7's 261 horsepower 13B-REW, on the other hand, was fitted with two sequential turbochargers, which provided such a huge power boost that you likely didn't even mind that this 1.3-liter engine used gasoline at the pace of a large block V8. For its almost 50/50 weight distribution and helium-light body, the automobile was fast even in standard condition.
Possible Modifications
The standard engine could be modified, and with the community churning out go-quick pieces by the ton, a ridiculously fast RX7 was an achievable aim. But what if you wanted a no-holds-barred speed machine? You could either install a massive turbo on the 2-rotor engine or just put in a modified 20B, 3-rotor engine.
The automobile is small and light, but it is possible to make it lighter. It's worth noting that convertible RX-7 FCs had aluminum hoods and wheels, so switching that into the hatchback FC will save a significant amount of weight. It's also very uncommon to convert a V8 into an RX-7 of any model, as the engine compartment is large enough. This is truer for the first and second generations but less for FDs.
Remember to take a test drive for all the RX7 FDs you check out. You need first-hand experience of the vehicle to know how it will fare in the long run (quite literally). Be prepared for disappointment. And if you are not happy with the experience, get ready to walk away. The sellers might try to sway you with attractive deals. But you need to have a strong resolve and not compromise with the quality.
Facts about 10 Unique Mazda RX-7 Sports Car Builds
The Mazda RX-7 is a popular rotary-engined car that had a 24-year production run across 3 generations and over 811,000 units were built before the last unit rolled off the production line in 2002.
The RX-7 is a tuner's dream platform due to the relative ease with which the performance could be enhanced with aftermarket additions.
The top 10 unique Mazda RX-7 sports car builds showcase the modding potential of the car, with stunning customizations ranging from custom body kits, vinyl wraps, spoilers, and carbon-fiber bits to engine swaps, and chassis and structural framework enhancements.
One of the top builds, the Black Mazda RX-7, has a rotary engine completely rebuilt by an Indiana-based company that generates 1,000+hp at the rear wheels.
Another build, the Multi-Build RX-7, was worked on by an entire army of different car tuners and specialists, with a TCP Magic TT wide bodykit, special sticky Toyo tires, and an estimated 660hp from the engine.
The Rocket Bunny RX-7, a SEMA car show award winner, has a powerplant that can generate as much as 1,200hp, with light green paint, extended wheel arches, and massive tires.
The Drift King, owned by Irish professional drift driver James Deane, is a third-generation RX-7 on steroids, with diffusers, side skirts, and a high-revving 4-cylinder powerplant generating around 480hp.
The RX-7 Wagon, a unique build with a widebody kit, vented hood, and an outrageous front bumper, stands out with a wagon-like trunk hatch fixed to the rear of the car, which enhances the car's aesthetics.
While many modified RX-7s have upgraded engines, the White RX-7 still retains its Wankel rotary engine to a large extent, with a RE Amemiya widebody kit, carbon-fiber bits, and power output boosted to an initial 450hp.
The Special One is a second-generation FC model with several openings on the hood to improve cooling, carbon-fiber canards, and a rear wing that improves downforce and the overall aesthetics of the car.
Bottom Line
The RX7 FD is a no-nonsense sports machine for those who desire nothing more than that. There are no buttons on the steering wheel and any other extraneous knobs or switches; nothing but the pure beauty of an inventive machine developed for the ardent driving enthusiast.
If you have the means to buy one and store it (with only occasional usage), you're definitely on to a jackpot in terms of potential classic value. It is a cool, thrilling, and enjoyable vehicle. However, this will not change the truth that an RX7 FD is just not appropriate for a first-time automobile user.
The Mazda RX-7 FD is without a doubt one of the most famous sports cars ever made. It is also, without a doubt, one of the best to come out of Japan. It's getting increasingly difficult to find good specimens since they've been battered to death, badly maintained, or heavily changed. When shopping for an RX-7, make sure to take your time and properly inspect the car's state and durability.