It is important to do your research about a car before you buy it. No matter which car it is, it still might come with its fair share of problems. For instance, take a look at Tesla. If you are looking to buy yourself a Tesla, doing just a slight bit of research on the model you are getting might show you all of the quality issues and the warnings from the previous buyers of the car. Here's what you need to know about the Tesla problems to solve your issues.
There have been Tesla problems such as misaligned trim, uneven gaps in the panels, and defects with the paint. These are only some of the more common ones to look for. These are all issues that Elon Musk himself has admitted to and suggested that you buy your Tesla when the production reaches a stable rate or during the early release date of the car. That's when you will likely ensure good quality.
It all just comes down to the new customer to either put up with the issues and get them fixed later from the Tesla Service or just refuse the delivery completely to begin with and just wait for the arrival of another car. Which, of course, you still don't know would be better.
Tesla Problems That You Need To Know About
With all of that being said, let's take a look at some of the Tesla problems that the customers have raised.
Tesla Problems And Solutions: The Seatbelts And The Backseats Are Not Attached
We have seen from some pictures sent by a few Tesla owners that some models of Tesla do not come with their backseats and the seatbelts attached to their bases. If you look into it, you will find that many things should not be exposed to the people in the car underneath the seat. Things such as the high voltage system disconnect handle, some metal brackets, and a metal casing for a high battery voltage.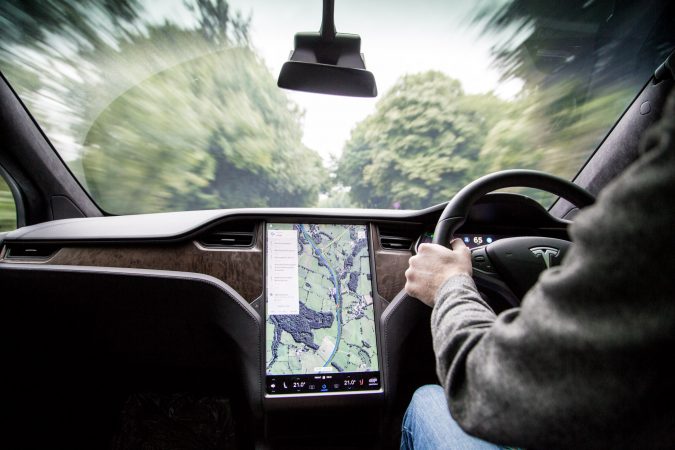 If there was a collision in this car, it could very easily dislodge the whole seat itself. Moreover, a safety device such as the seat belt not being attached to the actual car itself is a big problem. All of these issues are ones that people would expect to get caught in even the laziest quality of control inspection before they deliver the car to the buyer.
Tesla Problems And Solutions: The Glass Roof Flying Off
When you buy a new car, you want to take it out for a drive and just feel how great it feels to be driving around in your new car (as you're learning how to drive a Tesla). This is even more true for premium cars like Tesla. This Tesla problem turns your Tesla into a convertible! There were reports from a customer saying that just two hours after the delivery of their brand new Tesla, right from the factory, the glass roof of the Tesla flew off when it was taken out on a drive.
According to the buyer that reported this incident, everything seemed to have been just normal on their way back home in their new Tesla. However, suddenly they just started to hear a ton of wind blowing. When they had just thought that maybe they accidentally left a window open, the whole glass roof of the Tesla just flew off immediately.
The completely new car was driven back to the same Tesla Service Center from where it was picked up just a few hours ago. Upon their arrival at the Service Center, no one said anything about the incident. They had no comments. When the buyer tweeted a video of his Tesla without the roof and tagged Elon Musk, there was no reply or response.
Tesla Problems And Solutions: Water Leaks In The Tesla
There were reports from some customers that there has been water leaking into their Tesla from the headliner on the front center console. They said that it originated from the glass roof. More specifically, the front edge of it. Other reports showed water leaks coming into the rare hatch area.
The owner of the Tesla took the car out on a carwash and noticed that the car's rear was full of a whole pool of water. The owner then tried to recreate the scenario to check if the fault was with the Tesla, and they were successful in doing so and concluded that the Tesla had water leakage.
It was noticed that only around 5 seconds of letting a hose loose on the roof of the Tesla allowed for a significant amount of water to leak through. When taken to the Tesla Service Center, they managed to take care of the issue and fix the problem, but this is just an issue that is not very welcome with a car such as Tesla that costs over $50,000.
Tesla Problems And Solutions: The Backup Camera Blur
Moving your car in reverse and backing it up is hard, to begin with, given your field of vision when your car is going back. This is why a backup camera is necessary when you are backing these movements, so you do not end up hitting your car against something or, even worse, run it into another car behind you. Tesla's problems with backup cameras can be unsafe.
A few owners of the Tesla Model 3 reported their cars came with blurry backup cameras. This made going in reverse and driving your car back a really tense thing to do with the limited vision you get. While this complaint was downplayed in some forums, the issue started showing up with more people. Some even said that for a car this expensive, the cameras sure are not good at all. They said that there are cars with better backup cameras, and they come at less than half the price.
Tesla Problems And Solutions: Rust In A New Car
When you get a new car, you expect it to have a completely slick and shiny design. You want to be able to admire the light bouncing off of your new car and see how amazing it looks. Of course, anyone who buys a new car would.
However, no one would possibly expect their newly delivered car to have rust on their door. A completely new delivered Tesla owner showed concerns about having a rusted door. This same owner also went on to list down about eight different issues that they had with their car since it's been delivered.
A few of these issues were not fixed or even addressed after three visits to the Tesla Service Center. They reported issues with a malfunctioning GPS, and also, the car has a defective touchscreen. After a while of being patient with all of these issues in a car that costs as much, the owner of the car went ahead to say that these issues with the quality of the car and the problems with the car, in general, were all excessive.
Tesla Problems And Solutions: Cruise Control Needs You To Take Your Eyes Off The Road
This Tesla problem is quite a safety hazard if you are not careful. Many customers of Tesla show their worry about tapping on the screen while they are driving. It was reported that the drivers often found themselves turning their eyes away from the road to check the time, range, or speed. What makes this problem even worse is that it is hard to see them at a glance. This is because the display is just too small.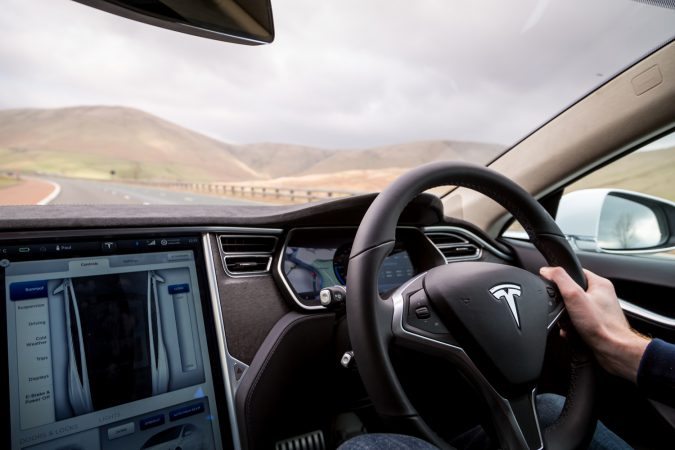 Many testers of the Tesla Model 3 turned out to be disappointed about this and even more so about the fact that there is no head-up display or HUD available. There were a bunch of other reviewers and testers who reported the same thing, and one even had to go into a submenu for him to select the right button for the cruise control of the car.
Anyone would describe this situation to be quite dangerous since the driver has to constantly take his eyes off the road to check the speed and might even have to fiddle around with the touchscreen for him to be able to turn on cruise control.
Tesla Problems And Solutions: The Paint Finish Problems
Several owners of the Tesla cars have reported issues that they faced with the paint finish on their Tesla. These issues were even more common for the Tesla Model 3, where it has a lot of paint blemishes.
Many reviewers and testers have also reported the same Tesla problems with the paint finishes. This paint issue even had the biggest and most die-hard Tesla fans come out and post about this. An owner reported to have noticed the trunk overhang having blemishes, and some scratches were found near the emblem on the hood.
The same owner then reported yet another paint finish issue when he had the charge port of his Tesla replaced. This just shows that even the die-hard customers of Tesla have it past their point of patience.
Tesla Problems And Solutions: The Defects Of The Door, Window, And Trunk
Kia used to be known as a cheap import brand that produced cars with a ton of build defects before they became one of the known top auto brands. When a consulting agency dismantled a Tesla, the brand new Tesla was described just the same way. As a rising car manufacturer, you do not want to be compared to the old Kia.
They compared the Tesla to the 90s Kia. Technicians criticized the overall quality of the car and the gaps in the car. Many owners have also said that the trunks of their Tesla do not close.
There have also been reports of the hood somehow sinking mysteriously and buckled window pillars.
Tesla Problems And Solutions: Complete Failure Of The Touchscreen
When you consider the fact that the touchscreen of a Tesla is responsible for controlling everything in the car, it becomes a major malfunction when it fails. A Tesla owner had reported having to send his car back to the Service Center due to some pretty major malfunctions of the touchscreen.
He reported that he found his Tesla sometimes just parked in the garage, and the car stereo was just going off at max volume. This might just be something straight out of a horror movie and scare people who had this happen to them.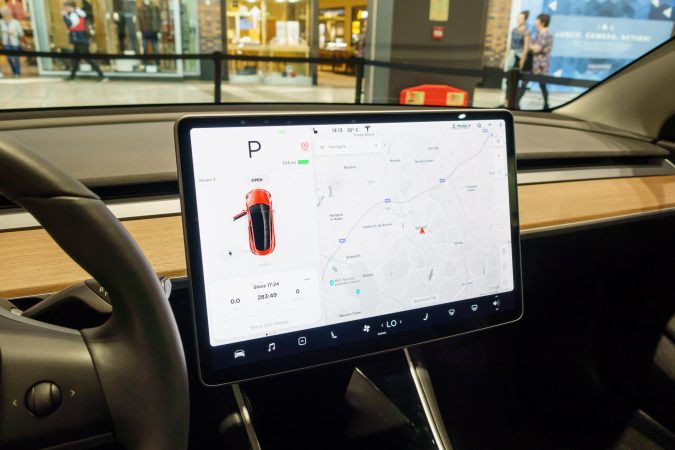 Sometimes, the car just stopped charging by itself (for more context, check out our guide on how long does it take to fully charge a Tesla) and was not even able to run the navigation system properly. The owner of Tesla had to completely have the system of his car, and the screen replaced.
Tesla Problems And Solutions: Getting Locked Out Of Your Tesla
There have been some cases that the owners of Tesla cars have reported to be locked out of their cars. You know there is a problem if you are not able to get into your car. Many reporters have said that the build quality of the Tesla cars is one of the worst that they have seen in about ten years.
Since the Tesla does not come with a metal key, the only way to unlock the car is with your iPhone app or electronic key card. A technician is required because of the lack of a metal key. A technician from Tesla needs to come over and use a portable battery to open up the hood of your car.
Tesla Problems And Solutions: Tesla Shutting Down When Driving
Some customers have reported that their Tesla had shut down in the middle of the road while driving. A customer reported that when she was driving her Tesla, it suddenly displayed a warning sign saying "Car Shutting Down – PULL OVER SAFELY" on the screen.
After doing the warning alert, she tried to reboot her system, but she still had the same warning alert, and her car lost power. When the technicians from Tesla looked at it, they found out the problem was actually with the high voltage controller failure.
It also has been suggested by other Tesla car owners who have had the same thing happen to them that you should try to record the warning alerts. If you have any passengers in your car, it would be a great idea to record the warning alert since showing the Tesla technician the recordings of the alert can help them point out the problem a lot quicker.
Some More Tesla Problems That Still Needs To Be Solved
There have been some serious Tesla problems in just a few years. They had repeatedly failed to meet all their predictions for their sales and production goals. Although, this has been improving as of late, at least. There have been some questionable performance and production predictions by the company continuously.
It was seen that the vehicles that did not even have their productions begin had their prices going up and down as well. Despite all the problems, Tesla still is the biggest name when it comes to luxury electric cars and just electric cars in general. They have no intention of letting go of their spot either.
These are some of the biggest Tesla problems that we think need to be addressed by them to hold their spot at the top.
1. The Car Production Problem
Even though Tesla has not been consistent in meeting their predicted production dates, they have been consistent in announcing all their questionable predictions.
The people and even the die-hard Tesla fans out there are all getting frustrated with the unnecessary promises and logistics to the public.
According to a few sources, it was even heard that Tesla had not even begun producing or planning their production plant for the Model Y even after announcing its launch date.
This just adds to Tesla's problems yet again making promises with logistics that were not even properly planned, nor was it necessary to come with production dates that they are rarely able to meet.
2. Tesla Has A Problem With Maintaining Their Budget
This might come as a surprise, but Tesla is quite in debt. From what we can gather, it was already about $1.2 billion by 2019. There do not seem to be any plans to reduce this debt either. Moreover, they are also making plans to make a huge expansion in China.
According to many reports, Elon Musk has denied the financial Tesla problems, and they have been cutting corners all over. They have asked many employees to limit their travel and also work remotely. Some hourly employees at a few factories were also asked to take an unplanned leave.
Moreover, a quite alerting issue is that Tesla has decided to reduce using small parts to produce their vehicles. Small parts such as fasteners and rivets. They have labeled these parts as small and insignificant.
3. Maintaining Their Marketing Share
The financial problems are not the end of troubles for Tesla. Apart from their troubles with money, they are also looking forward to a lot of competition, both from themselves and brands that are rising in electric vehicle production.
If you are talking about luxury, many premium and luxury brands such as Mercedes and Porsche have launched their models of fully electric cars. When it comes to the mainstream vehicle market, while Tesla is trying to dominate it with their Model 3, Volkswagen has come in with even more competitive models around $27,000.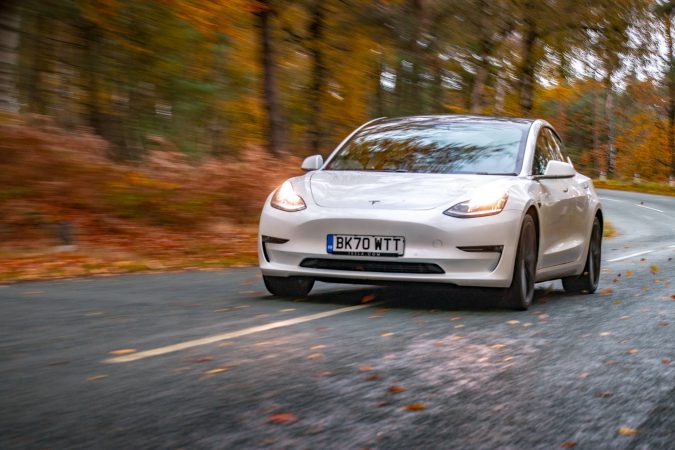 To top this all off, it was already seen that Tesla had faced a drop in their Model 3 sales in the previous years.
4. Going Through The Legal Landscape
One of the last major issues that Tesla is facing right now is legal troubles. This is mostly due to the word "fraud" being found in many places related to Tesla. We have already seen Elon Musk being forced to settle some problems with the U.S Security Exchange Commission or the SEC over some fraud scandal. However, legal issues still find their way to Tesla and are still being looked at by the SEC.
The Department of Justice also investigated Tesla for their fraudulent Model 3 production claims. To better take care of these worries, Tesla had to switch out their on-staff lawyer. They brought in Dane Butswinkas, a lawyer reputed for handling fraud cases that make their way to a trial.
Why There Are So Many Issues Going On With Tesla
From what we can tell and from what we noticed in different interviews with Elon Musk, Tesla is having some troubles when it comes to keeping up with the quality control of their vehicles. This is mainly because it is hard for them to keep up with the delivery numbers and demand for more cars.
However, the manufacturers of Tesla are letting a lot more major problems just slip through than just paint issues and minor problems with the fittings. Tesla is letting through some major safety issues in their vehicles which are just unacceptable. Even though many have reached out to Tesla about all this, they have maintained a tight lip on all these topics.
With all that said, Tesla needs to start inspecting their vehicles before they leave the factory for delivery. Tesla was seen to have suffered from initial quality problems, but they are getting better at addressing these issues with more time.
The Actual Problem With Tesla
The actual problem with Tesla is that they are not consistent with their work. Their vehicles lack consistency and quality. While they can blame it on the high demands of the vehicles, some of these issues are quite serious to just be brushed off with that excuse.
Another problem that they face is that the founding group of engineers of the company just made it their goal to solve the acceleration for the world to transition into using sustainable energy. In their attempt to show that electric cars do not come with any compromises and that they can be quicker, better, and a lot more fun to be driving compared to other fuel-powered cars.
Tesla takes this so seriously that they even have a live feed of the ever-growing carbon emission impact on the world on their website. In their attempt to solve issues like that for the betterment of the world, they lost track of making sure that their actual vehicles are of good quality and safe to use for the public.
11 Things You Need to Know About Owning a Tesla
Tesla vehicles still face numerous problems despite the company's popularity and trust from consumers.
Repair costs for Teslas are high, making insurance premiums for the vehicles also costly.
Even though Teslas don't need oil changes or spark plug replacements, the maintenance plans can be expensive, ranging from $475 to $750 for standalone inspections and around $2,500 for a four-year maintenance plan.
Tesla experienced power steering failures in some of its vehicles, leading to a recall of over 40,000 cars.
Tesla's cars are incredibly connected, raising concerns about privacy violations and hacking risks.
The placement of the blind-spot detector in Tesla cars is on the touchscreen rather than on the side-view mirrors, which can be counterintuitive and potentially dangerous.
The cost to replace Tesla car parts can be a significant financial burden, with a new battery for the Model 3 ranging from $9,500 to $16k.
Tesla sells its cars directly to customers, with no traditional dealership model.
Tesla's "autopilot" feature is not truly self-driving, and the company still has a long way to go to achieve that goal.
Cold weather affects Tesla's batteries and limits the driver's ability to accelerate.
Despite Tesla's image as a high-end car, there is little variety in design options for the company's vehicles.
Final Words
Tesla is the leading brand when it comes to electric cars. They have made a name and reputation for themselves. The vast network of Teslas makes it easy for car owners to have a great driving experience. However, these cars do come with their fair share of issues to deal with.
We hope this helps you understand the Tesla problems that you might face and also the steps and precautions you might need to prevent them!