Why should you buy tire pressure gauges and keep a track of the tire pressure of your car? To assure your safety is the main motivation. While having too much tire pressure might be harmful, having too little tire pressure is significantly more problematic and regrettably more common.
Tires will always be necessary because flying cars won't be here any time soon. They are carefully designed to carry out numerous, significantly important tasks. For example, they must grip the road firmly, clear snow and puddles safely, turn precisely, improve fuel efficiency, smooth out the ride, and be sturdy enough to withstand damage from potholes and other road debris.
Tires need to be inflated with a certain amount of air in order to operate effectively. Use a tire-pressure gauge to check the pressure in your tires before beginning any long trips and at least once a month to help keep them in good shape. Scroll along to learn more about this as well as to know which are the best tire pressure gauges available in the market now.
Tire Pressure Gauge
According to the National Highway Traffic Safety Administration, tire failure contributes to about 11,000 auto accidents annually. While correctly inflated tires can boost fuel efficiency by 3.3% and even save your life, underinflated tires are a leading cause of failure.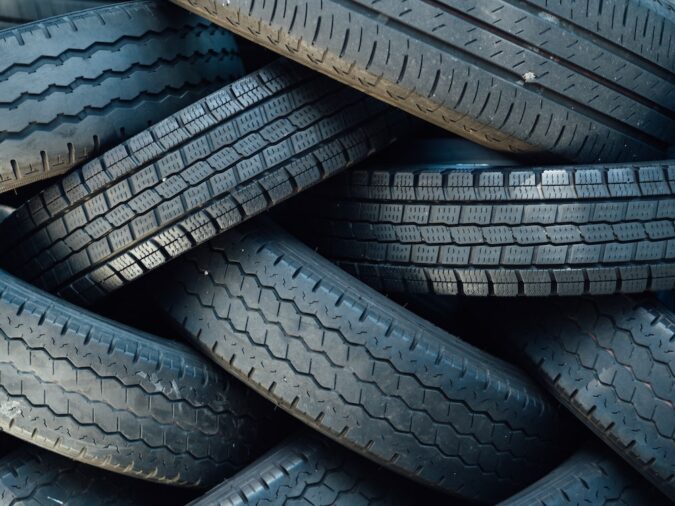 The majority of brand-new cars feature a tire pressure monitoring system (i.e. TPMS sensor), aka the TP 'tire pressure' sensor. This system alerts the driver if a tire deviates from the ideal air pressure. However, if your car is older, you'll need to use an air gauge to make sure your tires are inflated properly.
These gauges are also pretty handy if your car experiences a tire pressure sensor fault or requires a tire pressure sensor replacement or tire sensor replacement. Thus, needing to check them manually, just in case. That should help you to better understand what does low tire pressure mean.
The only component of your car that truly touches the ground is your tires, so you'll do well to inspect them frequently. Tire-pressure gauges are offered online, in big-box stores, other retailers, and auto-parts stores. We discovered that reasonable consumer gauges typically range in price from $5 to $15.
Maintaining the tire pressure gauge in a protective sleeve helps prolong its life and guarantee its accuracy. A gauge may not be accurate if it is old, worn out, dirty, or if it has been dropped. You should thus get a new gauge. It is a great investment considering the low cost.
Tire Pressure
Your car's tires play a never-before-seen role in comfort, safety, and handling. This makes your tires deserving of your undivided attention. The standard rating for air pressure within a tire is PSI. It is imperative to make sure that your car's tires are inflated to that specific level. You can usually find this number on the driver's door jamb or in your owner's manual.
However, you should put an effort to ask your neighborhood auto repair shop what the correct rating is for any new tires you might buy for your car. You can get a small, affordable air pressure gauge to monitor ocular pressure at almost any auto parts store and many gas stations. Let's look into the issue that improper tire inflation can cause.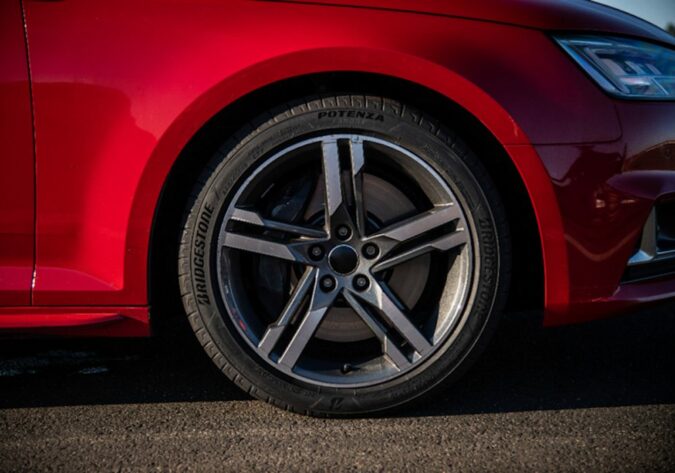 Overinflation
A tire's footprint—the outer side of the tire that contacts the road—will significantly wear out if it is overinflated and will become stiff and unyielding. This will make it harder for you to control your vehicle and increase the likelihood that a pothole or piece of road debris may cause damage to a tire.
Over time, you might also spot issues such as how the outside of your front tires wearing. Or, you might be wondering what causes tire wear on the inside. The latter is also known as either inner tire wear, or sometimes as inside tire wear.
Due to the increased air pressure, an overinflated tire is also more susceptible to a tire pop. A popped tire can seriously impair your ability to maintain control, potentially resulting in a crash.
Underinflation
For a car, an underinflated tire can result in a host of issues. The first is that the tire will deform and there will be more rubber in contact with the road. This could lower a tire's lifespan by up to 25%.
Another significant problem with underinflation is a drop in fuel efficiency of at least 5% caused by the additional engine power required to spin the soft rubber. You will finally have to deal with disappointing handling. A tire that is correctly inflated will enable precise cornering and handling, whereas a tire that is under-inflated would result in a rough, uncomfortable ride.
When your tires are properly inflated, your car will be easier to control and will use less fuel. Discover the recommended PSI for your car's tires and periodically check that they are inflated to that level with a good tire pressure gauge.
Many gas stations include air hoses that enable you to rapidly fill up your tires with air if you discover that they are low on pressure. But be careful not to overfill.
Types Of Tire Pressure Gauges
Stick, digital, and dial are the three different varieties of tire pressure gauges. Purchase a gauge with a broad enough range to be able to gauge the temporary spare tire pressure, which is normally up to 60 psi. The range of many gauges is 5 to 99 psi.
Consider a digital gauge with an illuminated display if you need to check the pressure in a dimly lit place. Also, if you buy something online to save money, check the shipping costs to see if it's still a good deal.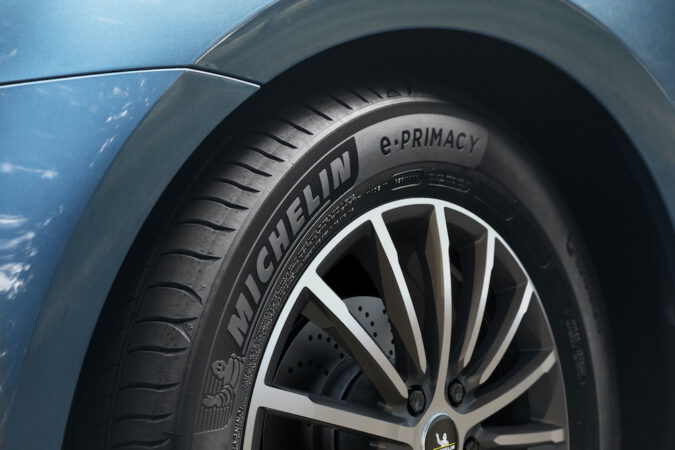 Read Tire Pressure
1. Stick/Pencil Type Tire Pressure Gauges
Regardless of whether they are digital, dial, or pencil-based, tire gauges are simple to operate. Stick-type gauges, which resemble ballpoint pens in some ways, are straightforward, small, and inexpensive. But they are a little more challenging to see than most digital gauges.
The majority of pencil tire gauges are small and consist of a long, thin tube with a chuck on one end to attach to the valve stem of your tire. A plastic rod that extends from the gauge to display your PSI will appear as soon as you press it on and it receives air pressure from the tire.
To ensure you have an accurate reading while using a pencil tire gauge, we advise testing the tire pressure twice or three times. Simply re-insert the rod when finished. It should insert with absolutely no resistance, making it easy to change accidentally before you can take a closer look.
You can also release air from your tire with some pencil tire gauges by inserting the other end into the valve stem.
2. Digital Tire Pressure Gauge
Digital gauges are simpler to read since they include an electronic LCD display similar to a pocket calculator. Additionally, they are less vulnerable to harm from dirt and dust. Some digital gauges have lights that make it convenient to check the pressure in low light.
The drawbacks of digital gauges over stick gauges are their larger size and the need for batteries. Despite the fact that batteries can survive for years depending on usage, ultimately they will need to be replaced.
Digital tire gauges are easier to read and simpler to operate, albeit they do cost a little more than a traditional tire gauge. Some of them include an automatic on/off switch, while others have a multipurpose button. To get a PSI reading, all you have to do is turn on the gauge and place it on the valve stem.
However, because they are digital, batteries will be needed, so always keep a spare set on hand. You ought to get at least three to five years out of a set of button batteries if you aren't using it daily and if your automobile isn't constantly baking and freezing.
A backlit panel is highly useful for use at night or in a dark car, although they can fade in direct sunshine.
3. Dial/Analogue Tire Pressure Gauges
Dial gauges contain a simple needle that indicates the pressure on an analog dial that resembles a clock face. Some dial gauges, such as those with an extension hose, bleeder valve, dual-scale dial, and shock-resistant dial cover, offer more features than pocket-sized gauges. However, this does not necessarily mean that the gauges are more accurate.
Although the majority of dial gauges are simple to read, ones with extension hoses require two hands to operate. They can be heavy as well as more expensive, ranging from $20 to $50. For daily use, dial gauges are our preference.
The indication needle leaps while the gauge is under pressure. Hence, you can tell when you have a reading. They offer a number of benefits. The majority of them keep pressure until you let it go, giving you plenty of time to examine the number. They frequently have dials that are two inches or greater and are big and simple to read.
Many glow-in-the-dark items don't require batteries. But in order to glow they first need to be exposed to light. Dial gauges have the highest accuracy requirement for consumer goods which is ANSI B40.1, and can be quite accurate. To find one, seek the certification stating it meets this level.
Best Tire Pressure Gauge
1. Rhino USA Heavy Duty Tire Pressure Gauge ($15.92)
The  Rhino USA 75 PSI Heavy Duty Tire Pressure Gauge features a 16.75-inch braided hose and chuck assembly. It further consists of a 2.0-inch glow-in-the-dark high contrast dial with 0.3-inch protective rubber bumpers and solid brass hardware.
This gauge is calibrated in accordance with ANSI B40.1, but they omitted the grade, which indicates the allowed error throughout the entire range. It has been found to be within 1.0 PSI compared to other gauges according to tests conducted by autoguide.com.
This gauge is versatile and has swivel connections at the chuck and the dial body. Because of this, it is simple to place one end on the valve stem and the other where it would be easy to read. With an air pressure release valve that also serves as a slow deflator, it retains the reading after being removed from the tire.
However, because it is the largest tire gauge on this list, it is far less practical to cram it into a glovebox. If stickers and decals are your things, it does come with a bundle of them as well as a drawstring bag to protect the face from scratches.
It's important to note that initially what was a braided metal hose has been now replaced by Rhino USA with a fabric one. This is actually better because the fabric is less likely to kink over time. With more than 5,000 reviews, the Rhino USA Heavy Duty Tire Pressure Gauge has a stellar 92% rating of good or outstanding.
On all of their products, Rhino USA provides a fantastic unlimited lifetime warranty with no hassles. On the Rhino website, there is a toll-free customer care number and email address. Customers are also welcome in the company's offices in Murrieta, California.
2. JACO ElitePro Tire Pressure Gauge ($22.90)
You can store this Jaco tire air pressure gauge in your pocket or glove compartment due to its small form factor. The ElitePro tire pressure gauge guarantees ±1.5% accuracy without the need for batteries and is calibrated to ANSI B40.1 standard. The gauge is protected by a tough, gear-style guard and has a flexible 10-inch rubberized no-leak air hose.
It is made with rugged, high-quality heavy-duty components. The 360-degree chuck makes it simple to access your valve stems, and there is an integrated bleeder valve to lower pressure in tires that are overinflated.
The ElitePro gauge from JACO Superior Products comes with a lifetime warranty and a 30-day money-back satisfaction guarantee. As for customer support, there is now only an email address and a web form on the website. Even though the ElitePro is quite competitive in terms of functionality, this prevents it from competing for the top spot on this list.
3. Milton (S-921) Single Chuck Head Pencil Tire Pressure Gauge – Passenger Car ($6.99)
The classic Milton pencil air pressure gauge. This is a tool that every automotive enthusiast should own at least once in their lifetime. Millions of their iconic pencil gauges have been sold by Milton throughout the years and for good reason. The cheapest and most reliable option is to use this US-made, single chuck head, plated brass tire pressure gauge.
This old school gauge measures 40-350 kPa in 10 kPa increments on one of two faces and 5-50 PSI in 1 PSI increments on the other. Although Milton Industries doesn't specify, it's probably safe to assume that the gauge has an accuracy of 1 PSI. The angle of the head, which is shallower than 45°, is ideal for obtaining readings.
Until you become used to it, you'll need to double- or triple-check your measurement to make sure you put the correct amount of pressure into the gauge. Although small and legible, the markings can be removed by any solvent, including brake cleaner. With approximately 4,5800 reviews, the Milton (S-921) Single Chuck Head Pencil Tire Pressure Gauge has a very respectable 90% positive rating.
For a tire pressure gauge that can be purchased practically anyplace for about $10, we wouldn't anticipate that many people would feel obliged to file a warranty claim. Nevertheless, Milton Industries offers a 15-day money-back satisfaction guarantee and a one-year limited warranty on defects.
On the Milton website, there is an online form where you may file your warranty claim. There is also a toll-free number and various web forms. If you'd like, you may also register your gauge with Milton.
Best Digital Tire Pressure Gauge
AstroAI Dual Head Digital Tire Pressure Gauge ($17.84)
The best digital gauge available is the AstroAI Digital Tire Pressure Gauge. It is superior to other gauges in its price range due to the brilliant illumination and precise readings. It has a matte finish grip and a blue backlit LCD. The most useful feature is a powerful LED that circles the chuck and makes it simpler to locate the valve stem.
It features settings for 0-150 PSI, 0-10 BAR, 0-10 kgf/cm2, or 0-1000 KPA and readings in 0.5 PSI increments. For switching on/off and the unit of measurement, it only has one button. To conserve power, the device will turn off automatically after 30 to 40 seconds. There is a non-replaceable battery included.
This gauge's reading is within the tolerance of 0.5 PSI compared to other gauges, and the display is clear. However, getting it to take a reading occasionally requires many attempts, and it is simple to accidentally press the power button and lose our measurement.
Although the blue light is very strong, white is preferred for the chuck flashlight, and red (or anything other than blue) for the gauge in order to protect our nighttime vision. With more than 9,000 user reviews, this gauge has a very respectable 89% positive rating.
The product is covered by a 30-day guarantee and a 1-year warranty from AstroAI. They offer user manuals that are simple to access, a toll-free number, a local California number, and email customer assistance on their website. Customers report that using the warranty service is simple.
Most Accurate Tire Pressure Gauge
TireTek Premium Tire Pressure Gauge ($12 – $15)
The TireTek Premium Tire Pressure Gauge features the highest level for consumer and business gauges which is Grade B of the ANSI B40.1 calibration. Its accuracy rating is therefore 3%, or ±1.2 PSI, from 15 to 45 PSI. You have no way of knowing if other gauges are equally accurate. It is a strong contender for the best tire pressure gauge.
It holds pressure and reading until you remove a valve, just like the majority of mechanical dial tire pressure monitors. This enables you to take measurements on the tire without having to get too close to the valve stem. The standard rubber drop guard surrounds the two-inch face, and the remaining materials are steel and brass-plated steel.
The face glows in the dark but it won't function immediately out of the box. Instead, you must first shine a strong light on it. Although its 5 mm chuck with a 45-degree swivel is more useful than one with a straight shaft, it can be challenging to fit into some narrow wheels.
This is a solid option for accuracy and dependability and has an outstanding 92% positive rating from more than 7,200 reviews. By registering your product on the TireTek website, you can convert the 12-month warranty that comes with TireTek gauges into a lifetime satisfaction warranty. There is no phone number, but there is a web form and an email address provided for customer assistance.
Final Conclusion
Many people don't bother about tire pressure until the light shines, despite the fact that new vehicles must have tire pressure monitoring systems (TPMS). You might also use the "eye test," which involves just looking to determine whether or not your tire is flat.
However, a TMPS light won't turn on until your tires are roughly 20% underinflated. This is much lower than the point at which you'll lose gas and wear out your tires. You should check your tires at least once a month, preferably every two weeks even in newer cars. It takes only a few minutes and is effective to stop issues before they arise.
Tire pressure gauges make it much easier to keep a track of your car's tire pressure. It's a useful tool to save time and money and also helps to ensure that your tires last as long as they should.
FAQs
How To Use A Tire Pressure Gauge
Take off your tires' valve caps. After that, set the pressure gauge on the valve stem. Apply sufficient pressure such that the gauge reads and the hissing sound stops. With a typical gauge, air pressure will cause a little bar to emerge from the gauge's base.
How To Let Air Out Of Tire
Remove the cap to find the metal pin. Then, squeeze the metal pin's tip inward with a flathead screwdriver or a pair of needle-nose pliers to let the tire's air out. As long as you press down on the pin, air will blast out of the valve. As soon as you lift the screwdriver, it stops.
How Much PSI In Tire
When the tires are cold, the majority of passenger automobiles advise 32 psi to 35 pressure in the tires. When tires roll along the ground, heat is produced through contact with the ground. This raises both tire temperature and air pressure. This is why you should check tire pressure when the tires are cold.
How To Check Tire Pressure At Gas Station
A manual air pump is commonly found in gas stations. Bring the air gun over to your tire and a PSI gauge ought to be fastened to it. The gauge will display the tire's current PSI once you've connected the line to the valve stem.
How To Check Tire Pressure Without Gauge
To feel the pressure, simply press your thumb down on the tire. Tires with low pressure will be soft. If your tires are overinflated, you will notice that they are quite stiff. If your tire is neither too soft nor too stiff as described above, your tire pressure is appropriate.
Where To Find Tire Pressure On Tire
The appropriate tire pressure is typically listed on a label inside the driver's door of newer vehicles. In most cases, the owner's handbook contains the specifications if there isn't a sticker on the door. When the tires are cold, the majority of passenger automobiles advise 32 to 35 PSI pressure in the tires.
How Much Is A Tire Sensor
The typical cost of a sensor is $30 to $75, and labor expenses range from $10 to $35. Consequently, the typical cost of installing a tire sensor might range from $40 to $100.
What Tire Pressure Is Too High
Most tire pressure gauges typically have a 32-40 PSI range (pounds per square inch). Your tires are under-inflated if the pressure is less than 32 PSI and over-inflated if it is 40 PSI or above.