Towing has been in existence for as long as vehicles could break down. Before cars, large animals would get hooked up to broken-down carriages and pull them out of snow, mud, or anywhere else. There weren't any towing services back then, and many of those vehicles were abandoned since there were no tools or experienced people to help. The right tow truck parts and gears are essential to get out of stuck. Today, tow trucks are booming, with different types of tow trucks existing even in small cities.
What Is A Tow Truck?
Also referred to as a recovery vehicle, a breakdown truck, a breakdown lorry, or a wrecker, a tow truck is basically a truck used to haul impounded, improperly parked, indisposed, or otherwise disabled vehicles. This may include recovering a damaged vehicle involved in an accident, transporting or towing a vehicle via flatbed to a repair shop or other location, or returning a car to a drivable surface in an inclement or mishap.
From the definition, there are undoubtedly several types of tow trucks fit for different purposes. And if you're looking to venture into the tow trucking business, you'll want to know the truck that will be an ideal option for your business. Here is an overview of the key types of tow trucks and their uses. It also may come in handy the next time you need a recovery vehicle.
Key Types Of Tow Trucks
1) Flatbed Tow Truck
A flatbed, also known as a slide or rollback truck, is the most desirable truck of choice for many towing companies. As the name suggests, this tow truck features a long flatbed that can be hydraulically inclined, with the back end lowering to the ground. The vehicle that needs to be towed is pulled by a winch or driven onto the truck's bed under the truck's own power. The vehicle is then secured before the truck's bed is lowered to a level position.
Since flatbed tow trucks carry rather than tow a vehicle, they can be used on an entirely immobile vehicle. In the US, for instance, they are used to haul heavily damaged and won't-roll vehicles. In fact, they are much popular and extensively used globally. Flatbed trucks are also considered a safe and secure method of transportation with higher ground clearance.
2) Hook And Chain Tow Truck
This tow truck is also one of the most popular types of tow trucks. It's also the oldest type of tow truck. More often than not, you'll likely come across one of these on the street or highway. These tow trucks use a hook and chain to haul vehicles from place to place.
At the back end of a hook and chain tow truck, there's a hook that's secured to the car's bumper or axle, which is then hoisted off the ground. The vehicle is towed with only two wheels on the ground.
Although these tow trucks started the towing industry, they're no longer used nowadays. This is because of the damage it does to vehicles. The hook attached to the car's axle or bumper may become damaged or strained during transportation. The chain might as well scratch the vehicle's body. Moreover, you can't tow 4×4 or all-wheel drive vehicles since it can vandalize the powertrain.
However, these trucks are still great for wrecked vehicles and junk automobiles. You will often see it used in those situations or when a car is stuck in the mud or a ditch.
3) Wheel-Lift Tow Trucks
These trucks evolved from hook and chain trucks; however, they work somewhat differently. In place of a chain and a hook, these trucks are equipped with a metallic attachment called a yoke, which is hooked underneath the front or rear wheels, and the vehicle is hoisted up with a hydraulic or pneumatic device. This leaves the other set of wheels on the ground for towing.
Since they are small, slightly invasive, and unlikely to cause damage or leave any marks on the towed car, they are often used during the repossession process. It is also important to note that even though wheel-lift trucks hardly offer the same protection as flatbed trucks, they do prevent damage to the vehicle's bumper.
4) Boom Tow Trucks
Also referred to as a truck-mounted crane, a boom truck features a hydraulic arm (the boom) that stretches past the truck's end and grabs the vehicle that needs to be towed. Some boom trucks are fixated in one position while others pivot around.
When you first see a boom truck, it will resemble one of the trucks you may see doing electric work than it does a tow truck. However, the boom can be used for a ton of purposes, and among them is towing a vehicle.
Boom tow trucks exist in various types, the most common ones being the fixed cab and swing cab. The former has a built-in cabin facing in one direction and functions to resist the load being lifted by the truck. It's also versatile due to its ability to move and transport the load to the selected site.
On the other hand, a swing cab is more valuable and versatile than its fixed cab counterpart. This is mainly because this tow truck features an operator's cabin that moves in tune with the boom's movement. It also has enhanced vision and more outstanding mobility functions.
In the past, boom trucks were designed to utilize a hook and chain method to lift vehicles. But nowadays, trucks are armed with belt lifts or slings that are somewhat safer to use. With a winch and strapping, the boom can hoist vehicles out of absurd places and tow them safely. Likewise, an all-wheel drive can't be towed with this type of tow truck, as it could damage the drivetrain.
However, boom trucks can sometimes be used to tow vehicles that have been involved in an accident or have a rear or front wheel missing or for other vehicles with steel bumpers.
5) Integrated Tow Truck
Integrated tow trucks are also referred to as snatchers or self-loaders. These trucks combine a boom and a wheel-lift into a single unit. And since they are more specialized and powerful, they are used to tow big rigs and buses. This is because they have additional axles for extra strength/stability, and their arm is much more entrenched in the core of the truck.
Because they are fast to hook up, they are often used for repossessions.
Purposes Of All Types Of Tow Trucks
Breakdowns And Car Accidents
Vehicles crash and break down for as long as man operates them. If you've previously been involved in a car accident or your car has broken down by the roadside, you have probably dealt with a tow truck before. When cars are damaged, they ought to be towed away from the site to a secure location.
The type of tow truck used will depend on the nature of the accident or the type of vehicle. For instance, if your car is on the road and can be wheeled away, the towing firm may use a wheel-lift truck or an integrated truck. But if your vehicle is trapped in a ditch, a boom truck may be used to scoop it out. Flatbeds are also often used to tow away cars in both conditions.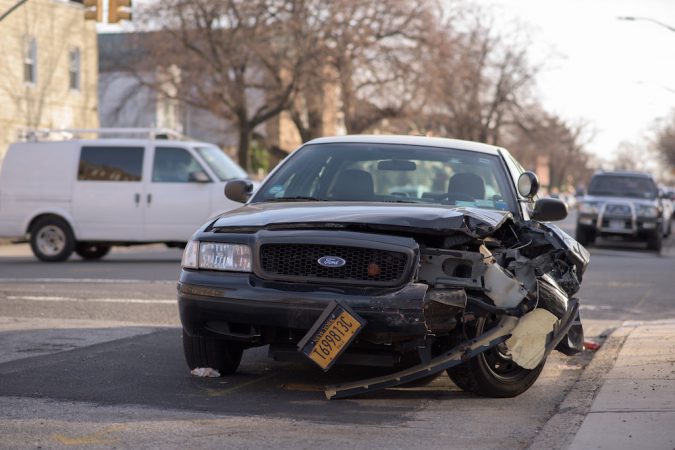 Different types of tow trucks tow a vehicle to your home, a repair shop, or a specified location. Most repair shops provide roadside assistance and towing services for this reason.
Transportation Atop Tow Trucks
Yes, tow trucks are just about pulling cars out of dire situations; they're also used to transport a significant amount of equipment. The cargo is often in the form of farm machinery, special purpose vehicles like race cars, or road graders. As such, a flatbed truck is requisite.
While the first method is useful, this method is tailored towards the towing of vehicles. In fact, it's now the common method of hauling in the U.S.
Vehicles involved are often flatbeds. This is because it has an entirely flatbed instead of a traditional carrier at the back. The bed can either be lowered or raised from ground level using hydraulics.
When towing, various methods can be used. The first method entails the truck being parked in front of the car to be towed. The truck's bed is lowered to ground level, and the vehicle is driven onto its back. When there's no power, the flatbeds are fitted with winches, which pull the vehicle towed onto the flatbed.
The second method entails a flatbed equipped with a crane. The crane is crucial for use in cities with confined spaces. The truck may simply pull up beside the car to be towed. Chains or cables would be run beneath the vehicle to be hauled and secured to the crane.
Improperly Parked Cars
If you've by any chance ever parked a car somewhere you weren't supposed to, you may have experienced a tow truck already. Inappropriately parked vehicles often get towed. There are typically warning signs around warning drivers of such possibilities.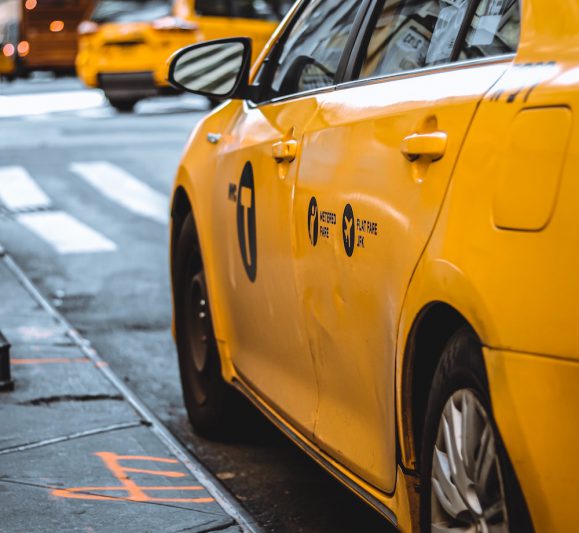 In such a case, an integrated truck is indispensable. This is because these trucks are usually the most flexible. However, different towing firms may use different types of trucks depending on the type of vehicle.
Heavy-Duty Towing
Towing vehicles have a more robust and significant version of it. For instance, you may have a Ford F450 truck for trivial duties and a Peterbilt for more power. These trucks are used for towing heavy vehicles like semis or school buses. To perform this task, a wheel lift tow truck is often used.
Wheel lift tow trucks are specialized types of tow trucks, which are a progressive evolution of hook and chain vehicles. However, the only common feature between the two is that they both use a boom to lift a car off the ground. They operate by use of a pneumatic or hydraulic yoke.
The yokes are positioned on the ground, and the towed vehicle is placed or driven over them. The yoke is then lifted off the ground pneumatically or hydraulically.
Industry-Specific Uses
Tow trucks are used everywhere, not just with the private towing companies or the Police Department. Specific industries use them more often or always have them at all times. They are most common in the following areas: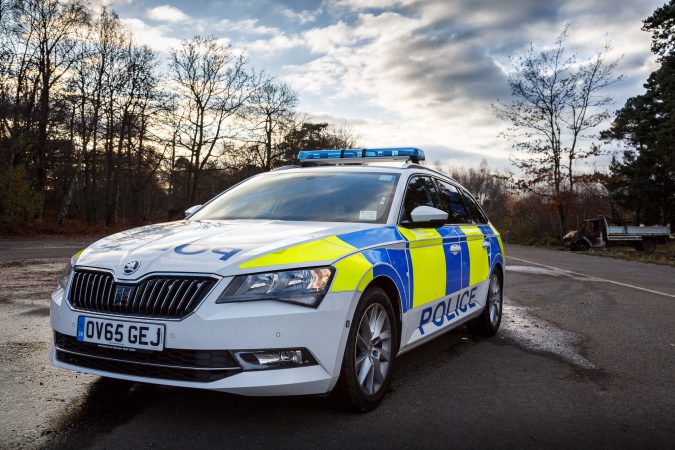 Government departments: For instance, departments of public works, transportation authorities, and fire departments may have their towing trucks.
Local police: Other police departments also have their trucks for towing.
Private use: Most towing firms are private companies that people hire to recover after a breakdown or an accident.
Packaging companies: While packaging firms have a fleet of cars, they may also have their towing trucks.
Military use: The military might also have a fleet of towing trucks to help them recover stranded or damaged vehicles.
Features That Increase Service Efficiency Of Tow Trucks
To provide you with efficient towing services, towing companies are equipping their fleets with high-performance trucks. These modern tow trucks come equipped with innovative features that enhance overall service efficiency. Some of them include:
1) Dimensions Of Tow Trucks
Most old tow trucks are enormous, difficult to maneuver, and have limited access to various roads. Due to this, they can only access limited places, and your car might miss out on towing services.
Fortunately, new tow trucks are small enough to allow drivers to navigate tighter terrain and spaces. Even if your vehicle has broken in an isolated back road or a small driveway, modern recovery trucks have a way to navigate to the rescue.
2) Enhanced Fuel Efficiency
Nowadays, tow trucks use less fuel to travel over long and short distances. Enhanced fuel efficiency means efficient and competitive towing services. Besides, it also means better environmental sustainability. Simply because your car has broken down and needs to be towed doesn't mean this has to be conducted at the expense of the environment.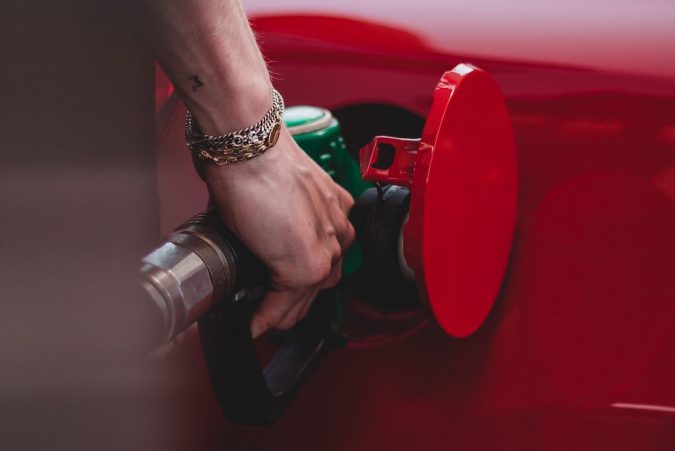 Modern tow trucks also have an increased load capacity. They can tow multiple sizes, weights, and designs. Therefore, when you're buying a vehicle, you don't have to worry about whether it can be towed after a breakdown or an accident.
3) Drive System
Some truck buyers tend to ignore this criterion, but a truck design chassis can significantly increase the strength of its frame. This is important, especially when providing roadside assistance to stranded cars. Therefore, your final tow truck choice ought to have a chassis design that merges the body and frame more strongly so you can tow more with less effort.
4) Speed Of Tow Trucks
Since tow trucks are large and heavy machines that become even heavier and bigger when towing, they are not often driven at high speeds. You don't have to drive faster but, given that this field is quite competitive, it's good to have the option of moving quickly if you can. With that said, we always recommend prioritizing safety over speed.
5) Curb Weight
Curb weight refers to the truck's total weight with a full fuel tank. Though this may seem a slight difference to the typical truck drivers, tow truck drivers are aware that the entire fuel efficiency of these trucks needs to be fully managed by controlling the whole weight of the vehicle. This simplifies the weight ratio calculation, determining the type of tow truck used to tow a particular vehicle.
6) Gear And Transmission
Different types of tow trucks contain diverse gears as well as transmissions, unlike regular trucks. As a matter of fact, tow trucks transmissions are supposed to generate maximum traction, and this works better when low gears have more strength. This trivial mechanical difference enables the truck to be more stable and create more push and pull when towing vehicles.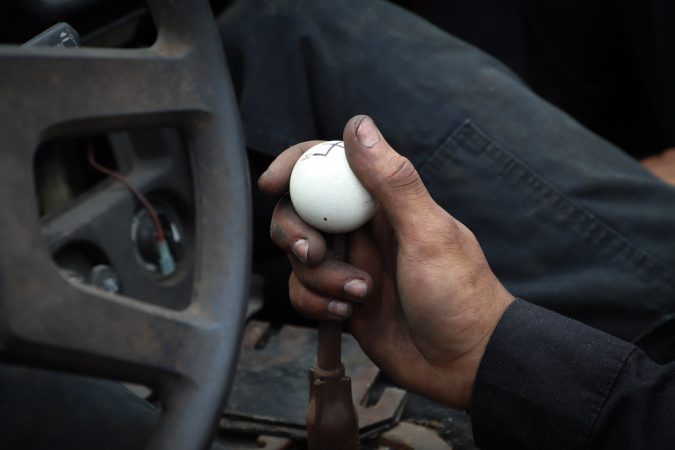 7) Increased Road Visibility
Modern trucks are equipped with GPS navigation systems that can accurately locate your vehicle. Regardless of how far you had traveled, your location signal can be picked up, and a tow truck dispatched there.
A more precise navigation system also makes it easier for drivers to have a clear view while driving.
Finding The Right Towing Company And Tow Trucks Near You
The main aim of a towing service is to provide timely service at any time and in any condition. Towing firms may have tie-ups with service companies they can recommend for effective service. But, before that, you must know some essential tips to select the best towing company. Here are some tips you should bear in mind. They include:
Tip 1: Conduct A Background Check
All towing companies purport to offer the best towing services; however, some may be unreliable. It will be less of a hassle if you conduct some background checks before making a deal with them. This will save you from the inconvenience and all possible dilemmas when buying their service.
Background verification of any company can be checked through an agency that conducts a background verification check. Usually, information regarding the existence and conduct of any business can be found online. But, to ascertain whether or not the details are authentic needs to be verified. That's where the agency comes into play. They will conduct the following verifications: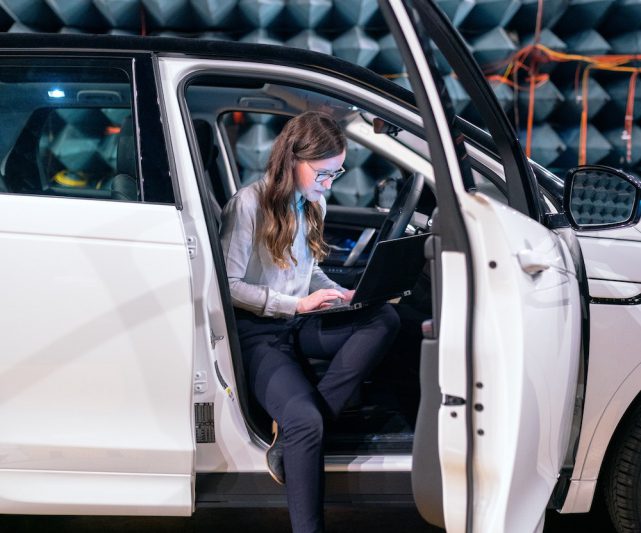 The company's year of establishment
Credit report
Verification of trade license
Criminal records
Affiliations and Certifications of the Company
Tip 2: Check The Tow Truck Services They Offer
When you come across any towing company, it doesn't take long to conduct your research about them. Instead of blindly hiring any company, research is core. The first thing you ought to do is check the type of services a particular company offers. You may need interstate, emergency, or other types of towing services. And before contacting a company, you'll want to ensure that they provide such services.
Tip 3: Check Their Areas Of Operation For Tow Trucks
Suppose your line of business requires you to travel a similar route every day, you'll want to hire the types of tow trucks that operate within that route. It's better to be safe than sorry and have a towing firm you can rely on in case things go south.
The internet comes in handy to know whether a towing company operates on the same route as your business. Simply turn on your location, open your browser, and in the search bar, type something like 'towing services near me'. That way, you can choose among the various companies operating in the area.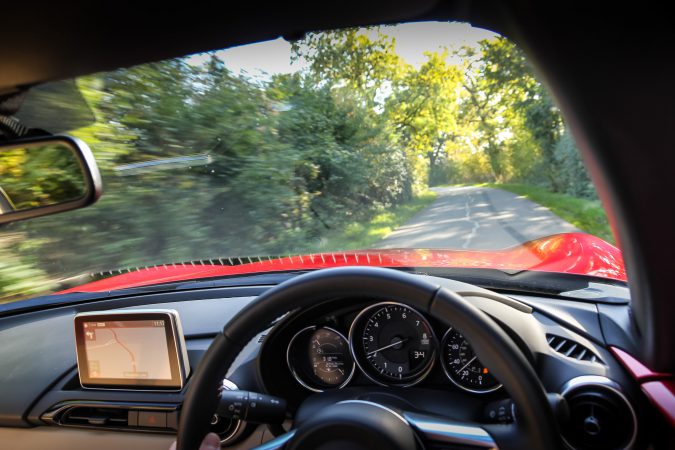 Tip 4: Compare Prices
Since many towing companies know their clients are in a plight when calling them, some may try to use that to their advantage and charge enormous prices for their services. However, taking your time to research and compare the towing prices of different companies may just be your ultimate savior to being ripped off everything and paying more for towing services. It will give you an idea of how much you should pay for a towing service.
Remember, the priciest option isn't always the best option, and the cheapest one doesn't have to be either. That said, it means you have to find quality service prior to comparing the prices offered by different towing companies. This way, you'll be able to find an ideal balance and get the best value for your money.
Tip 5: Read Customers' Feedback
One good thing about conducting a background check is that you get to know the positive and negative reviews of people who tried the service. Customers can testify about a company's performance, and from that, you can tell whether or not they offer quality work. If not, you can opt for another company.
Fortunately, this doesn't have to take much of your time if you need help promptly. Skim through the reviews and ensure you avoid companies that other users weren't satisfied with. If you have time, make sure to wade through as many reviews as possible.
Tip 6: Mode Of Payment They Accept
At times, things go south when you have no cash payment and the firm you hire either considers or doesn't accept debit or credit card payment. While probing for a towing company, make sure to choose a company that's in line with your preferred mode of payment.
Tow Trucks: Types and Uses Facts
Towing companies use four main types of tow trucks: hook and chain, wheel lift, flatbed or rollback, and integrated tow trucks.
Flatbed or rollback tow trucks feature a flat-topped empty bed on their rear, designed to carry vehicles on top of it, and are easy to operate.
Hook and chain tow trucks are employed to tow junked vehicles, and are not compatible with four-wheel or all-wheel drives.
Integrated tow trucks specialize in recovering and towing heavy-duty vehicles and feature a wheel lift and boom integrated into a single unit.
Operators can control the wheel lift system and boom from their cab in integrated tow trucks.
Wheel lift tow trucks lift a vehicle's front or rear and leave the other side's wheels on the road, and are an updated version of hook and chain trucks.
Wheel lift tow trucks utilize a metal yoke to secure the vehicle, and don't put as much strain on the vehicle as hook and chain trucks, making them appropriate for vehicles in need of repair.
Hook and chain tow trucks are usually used to tow wrecked vehicles and other cargo that doesn't require gentle treatment.
Flatbed tow trucks offer a safe way to transport vehicles, as the flatbed takes all the stress, keeping the vehicle protected from harmful conditions during transport.
Integrated tow trucks have an extra axle that helps the truck withstand pressure during transportation, making them more stable and strong.
Conclusion – Types Of Tow Trucks
As of now, most people are surprised by the types of tow trucks that do exist on the market.
However, there's yet another thing that should be requisite to all drivers. Every driver should have a general understanding of the different types of tow trucks since you never know when you may need one. Chances are, you will get a specific type of tow truck that will protect your vehicle and transport it to your desired location safely.