The alternator is one of the essential components of your car, it is similar to a dynamo, and you will find it in the engine bay. Its primary function is to power your vehicle's battery and the whole electrical system. After the battery, the alternator is the next essential component of your vehicle. While the battery powers and stabilizes your car, the alternator provides electricity to the battery. But then, what is the best brand of alternator?
There are a lot of brands producing alternators, and you can get confused while choosing one for your car, especially if you don't know much about it. DB Electrical, Remy, Bosch, Delco Remy, and Denso are some of the top brands that produce quality and durable alternators.
Your alternator is faulty whenever electrical accessories like the windows stop working; that's why you need to purchase an alternator that will last for a long time. Choosing the best alternator for your car significantly affects the functionality of your car's electrical system. Read on to get all the information you need to select the best alternator for your vehicle.
Best Alternators
Has your alternator worn out, and do you need another one? You should choose the one that will suit your car, like the one that came standard with your vehicle. Below is the list of the best alternators;
Best Brand Of Alternator: #1. DB Electrical AFD0012
DB Electrical is one of the best brands in the market, and you will get value for your money. The DB Electrical AFD0012 is one of the most reliable alternators from Original Equipment Manufacturers (OEM). This alternator is durable and can perform at the highest level with 12V standard car batteries.
The DB AFD0012 is compatible with some Ford and Mazda vehicles. You can be sure you get the best with its features and benefits. It comes standard with a cooling system; its high efficiency and performance make it unique. Besides Mazda and Ford, the AFD0012 model of DB Electrical is compatible with many car brands.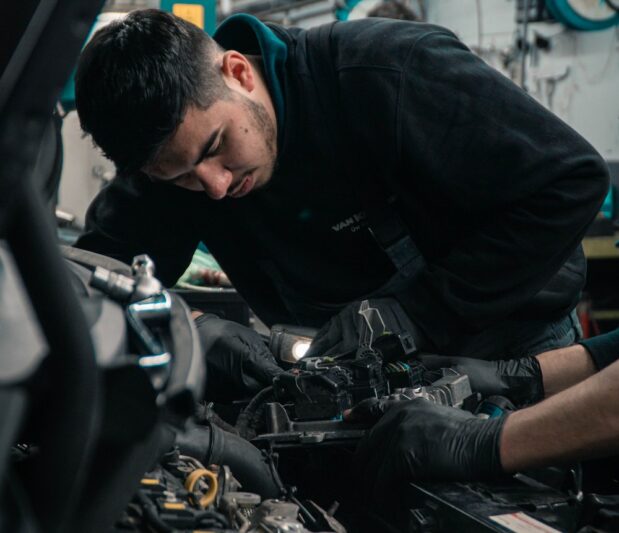 Best Brand Of Alternator: #2. DB Electrical ADR0368
DB Electrical is one of the best brands in the alternator business; the ADR0368 is another great model from the brand. This alternator is compatible with Chevrolet and GMC trucks with the 4.3L, 4.8L, 5.3L, 6.0L, and 8.1L engines. By checking the user manual, you can easily install it yourself without any complications. It produces up to 145 amps, and it's not ridiculously expensive.
It's durable, efficient, and can perform excellently regardless of the environment or climate. The price is not the highest, but it is higher than that of many alternators in the market. However, you will get value for every penny you spend.
Best Brand Of Alternator: #3. Premier Gear 13671
Premier Gear is another brand that produces quality and budget-friendly alternators. The 13671 is compatible with any car and truck battery; it provides the necessary power to the battery so that all accessories and electrical systems of your car will run smoothly. Apart from its 12-volt and 70 amps output, this alternator has built-in protection for overheating and overcharging.
The overcharging protection feature ensures that the alternator does not charge more than its standard charging point. In contrast, the overheating protection feature ensures that accessories and other components of your car don't spike in power. Toyota vehicles such as 4Runners and Tacomas are the biggest beneficiary of this alternator, but they can perfectly work with other vehicles.
Premier Gear-13671 comes standard with an internal regulation fan.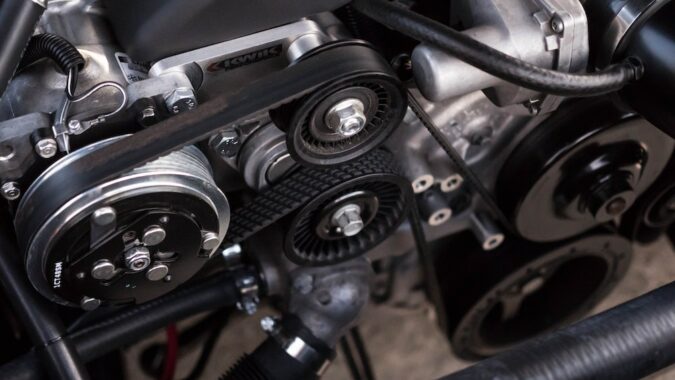 Best Brand Of Alternator: #4. DB Electrical
The DB Electrical alternator can produce 12-volt and 145amp, it has an internal regulator alternator, and it is designed for specific makes and models of cars such as; Buick Rainier (2007), Hummer H2 (2007), Trailblazer (2007-08), C/K/R/V series pickups (2005 -2007), Chevrolet Avalanche (2005 -2006) and so on. The DB Electrical Alternator charges quickly, are easy to install, and is affordable.
Best Brand Of Alternator: #5. Parts Player F-Series
The Parts Player F-Series Alternator will be a great pick when considering getting a new one for your car. It is a reliable alternator built for most Ford trucks produced between 1990 and the beginning of the 2000s. The F-series alternator is very affordable and can produce up to 130 amps. Its components are durable and powerful, and its power output is enough to get your battery and other car accessories running smoothly.

Best Brand Of Alternator: #6. Remy New Alternator
Remy is one of the best and most quality alternator brands in the market. Its high performance and components confirm why it is set at a premium price. It has a giant appearance and offers an unbeatable power supply to your vehicle's battery and entire electrical system. It has one of the highest amperage outputs of 160 and a voltage output of 12, making it one of the best in its class.
This Remy alternator has other essential features, such as a six groove, a pulley diameter of 57mm, and, most significantly, a clutch-based alternator. It is a lightweight alternator that you can quickly move from one place to another without stress, and it is durable too.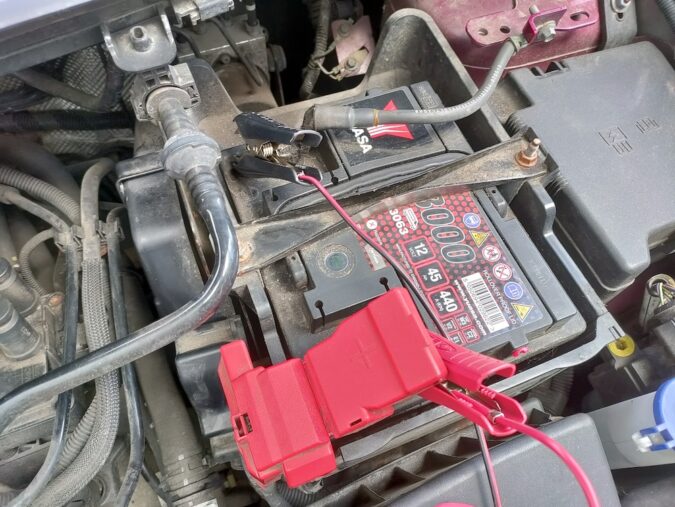 Best Brand Of Alternator: #7. Denso Remanufactured Alternator
Denso is a very popular brand in the auto market; they produce quality auto components for different makes and models of vehicles. Every part of the Denso alternator has undergone several quality tests to ensure it always functions appropriately. All its components are designed to perform perfectly in any weather or temperature, and it is compatible with almost all your car accessories.
It has an output of 100 amps, a six-groove shoreline pulley, and is designed for quality. It is a compact and lightweight alternator that you can easily move from one place to another. Note that this alternator is designed to work with some vehicles more than others; before making a purchase, consult the manual to know which one is best for your car, vehicle, or truck.
Denso remanufactured alternator is tested for quality rotor performance.
Best Brand Of Alternator: #8. Bosch New Alternator
The Bosch New Alternator has a power output of 12 volts and 132 amps, and it's made of all-around premium components to outperform OEM amperage and voltage output. Manufacturers build it to look like original car components in appearance and performance.
Also, it comes with heat and wear-related items such as a regulator, stator, rotor, rectifier, and so on; these items can endure excess heat and high electrical demand. It produces 132 amps, which is enough to power your battery and other accessories in your car; it has a seven-groove pulley and is 100 percent full-load tested.
Best Brand Of Alternator: #9. ACDelco Professional Alternator
ACDelco is a 12-volt, 105-amp remanufactured alternator and the best alternator for most 1998-2005 GM vehicles. Its components are tested for durability to endure any kind of harsh condition.
The ACDelco alternators are also designed to fit several cars perfectly, and it is tested for sound, vibration, and exposure. Its power output meets and exceeds OE specifications. It comes with heat and wear-related items such as stators and rotors coated with insulation, regulators, polish slip rings, and solenoids.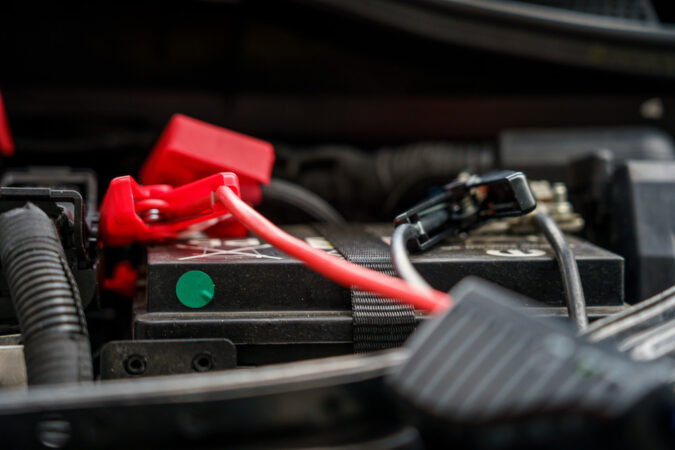 Best Brand Of Alternator: #10. Tuff Stuff 7068 Alternator
The Tuff Stuff is one of the most durable alternators you can get for your car. It meets all OEM standards and is the best for Ford models. It is made with 100 percent premium components to ensure durability and excellent performance. Also, it has a power output of 12 volts and 100 amps. Among its production materials is premium copper.
Best Brand Of Alternator: #11. Valeo Alternators
Valeo is a trusted name in the auto components market, producing top-tier alternators that have garnered rave reviews. Their alternators boast of high resistance to extreme temperatures, ensuring optimal performance in diverse environments.
For those prioritizing eco-friendliness, Valeo's alternators stand out with their efficient design, consuming less energy and reducing CO2 emissions. Their offerings are also recognized for having a high power-to-weight ratio, combining compact design with powerful output.
Compatibility is key, and Valeo makes sure that its alternators fit a wide range of vehicle models, ensuring optimal electrical charge. Before making a purchase, always consult your vehicle manual to ensure the perfect match.
Best Brand Of Alternator: #12. Powermaster Performance
Powermaster Performance alternators are famed for their high output and superior durability. For those seeking an alternator that performs exceptionally even in high-demand situations, this brand is a top pick.
Known for their ease of installation, these alternators come with a unique design tailored for optimal performance. Offering a range of amps, Powermaster caters to various vehicle needs, from the everyday commuter car to high-performance vehicles.
Considering the cost, they offer a balanced blend of affordability and performance. As always, ensure you check compatibility before making a purchase to get the best out of this alternator brand.
Best Brand Of Alternator: #13. Wilson Alternators
Wilson has consistently delivered reliable and durable alternators to the market. Their alternators are known for their resistance to common issues like overheating and overcharging, making them a top choice for many vehicle owners.
With a focus on continuous innovation, Wilson alternators come with advanced features, ensuring that they deliver optimal electrical current to your vehicle's battery. Furthermore, their alternators are known for their longevity, providing consistent performance for extended periods.
When you purchase a Wilson alternator, you're investing in quality. Ensure you check the specifications to see if it matches your vehicle's needs.
Best Brand Of Alternator: #14. Quality-Built Alternators
For those on a budget, Quality-Built provides affordable yet high-performance alternators. Don't let the budget-friendly price tag fool you; these alternators are crafted with precision and are designed to meet or even surpass OEM standards.
Their alternators are known for their consistency and dependability. They are also engineered for faster, more efficient charging. In terms of compatibility, Quality-Built offers a range of models to fit various vehicles.
Before making a purchase, it's crucial to verify that the alternator fits your vehicle model and meets your power requirements.
Best Brand Of Alternator: #15. Mitsubishi Electric Alternators
Mitsubishi Electric, a renowned name in the electronics industry, also excels in producing top-grade alternators for vehicles. Their alternators are prized for their high efficiency and the ability to produce a stable output even in challenging conditions.
Mitsubishi Electric alternators are crafted with a keen focus on reducing noise, ensuring a quieter performance. They also prioritize minimizing vibration, which contributes to the overall lifespan of the alternator.
For those seeking a blend of innovation and reliability, Mitsubishi Electric is a solid choice. Always consult your vehicle's manual to ensure compatibility.
Choosing the right alternator is crucial for your vehicle's optimal performance. While there are numerous brands in the market, it's essential to consider factors like compatibility, durability, and price. By understanding the offerings of top brands, you can make an informed decision that ensures your vehicle's electrical system remains in top shape. Always remember to consult your vehicle manual and possibly a mechanic before making a final choice.
Best Alternator Brand
Most alternators are vehicle-specific. Choosing a brand that best works with your car will save you from so much stress. Below are the top brands of alternators;
1. Powermaster Alternators
One of the reasons to get good alternators is because, at some point, you will need to add several accessories to your car, which means you will need an extra power supply apart from the battery. The alternator provides a high amp unit enough for your vehicle to function with. Powermaster alternators produce 220 amps, which is the best for most GM engines.
Make sure to go through every Powermaster alternator lineup to select which one is best for your car; if you are looking for a high-performance alternator, Powermaster is among the best. The alternators made by this brand come with internal fans for cooling.
2. Rare Electrical Alternators
Rare Electrical is also a top brand in the auto industry. Its 180-amp alternator is one of the best on the market. It is the ideal alternator for 2005-2007 Ford F-series 6.0 liter diesel engines. If you don't use Ford, you must browse through the lineup of alternators Rare Electrical offers, and you will find one for your vehicle.
The stock Bosch alternator is another product from this brand. With a 110 amp output, it's the best for several trucks. Alternators from this brand are reliable and durable and come with a one-year warranty.
3. Eagle Alternators
If you need a hefty alternator for your GM pickup, the 253-amp alternator by Eagle should be on your list. With this alternator, you can install accessories such as under-chassis lights to your vehicle without stressing about power.
This alternator from Eagle comes standard with a four-pin voltage regulator and high-speed pulley for exceptional output. It is big, but you can still install it in your GM trucks and full-size SUVs (including those big SUVs like the 2012 Ford Expedition).
Note that if you want to choose the 253-amp alternator by Eagle, you will need to upgrade your battery charge cables to 4- or 2-gauge wire to be able to withstand the current that will be passing through. In addition, all Eagle alternators come with a test sheet to show you the performance of what you are about to purchase.
4. A-Team Performance Alternators
Your alternator is one of the first things people see in your engine bay; if appropriately installed, it's a beauty to the eye. The 220-amp alternator by A-Team is a high-performance alternator, and it is the best for GM trucks or SUVs. If your vehicle has a lot of accessories, this alternator is for you. It looks excellent in a black finish, there are other options if you don't like black, and it is affordable.
5. DB Alternators
DB Electrical is among the big guns in the auto market. Its 110-amp alternator is an excellent example of its exploits in the industry. This alternator works with the 2002-2005 Ford F-150 with the 5.4-liter V8 engine. It weighs below 13 pounds and has a six-groove serpentine pulley for little slip.
The 110-amp alternator by DB has an internal regulator that uses high-temperature epoxy and grease for outstanding heat resistance. It has heavy-duty rectifiers for durability, comes with a one-year warranty, and is affordable.
Aftermarket Alternators
Aftermarket alternators perform just like OEM alternators, but they differ because a competing company manufactures them, and they can be customized for different vehicles. They are mostly cheaper in price and quality because it is a competitor's products.
People also purchase aftermarket alternators because of their versatility. They have several customization features you can't get from OEM alternators. In addition, aftermarket alternators are always available, different brands produce different varieties, and by searching well, you will find the best one for your car. Examples of aftermarket alternators include;
ACDelco GM original equipment alternators. General Motors owns the brand, and its products are affordable. They produce aftermarket alternators that work best with all GM vehicles, such as Buick, Cadillac, Chevrolet, Hummer, and GMC.
Bosch is another renowned aftermarket alternator brand that produces reliable products. Their alternators are the best for Ford vehicles, such as Ford F-150 pickup trucks, Ford Explorer (fun fact, go check out our guide on the 2013 Ford Explorer catalytic converter), Ford Bronco, Ford Crown Victoria, Ford Aerostar, and Ford Escape.
Other top brands that produce aftermarket alternators are DB Electrical, Powermaster, Remy, and Premier Gear; detailed information is in the above section of this article.
Remanufactured vs New Alternators
Which one is better or last long between a remanufactured and new alternator has been a subject of great debate and confusion over the years. Some people think remanufactured alternators are second-hand, while others believe it is close to the new alternator in appearance and performance. It's wise to also bear in mind the alternator repair cost.
Typically, remanufacturing means all broken and worn-out parts have been taken off and replaced with new ones. This process does not take away the durability feature of the final product (and once you consider how long does it take to replace an alternator). You could also check out our guide on how long should an alternator last and how long do alternators last.
For instance, if the thread of your tires wears out, you only remove them and replace them with new ones while you use the same wheel. The exact process happens with a remanufactured alternator but involves incredible complexity and standards. New alternators have their advantages too, but remanufactured ones are not inferior even in price or performance.
Signs Of Bad Alternators
Typically, alternators are designed to last a long time. However, they can shut down if you don't properly charge them. Knowing where the fault comes from is always difficult when alternators shut down. You will have to find out whether the battery is faulty or it's the alternator.
Start the car, disconnect the battery terminals, and watch if the vehicle will keep working or go off. If it goes off, it means your alternator is faulty. A faulty alternator also produces annoying noise. Additionally, a dim headlight in your car is a sign of a damaged or faulty alternator. Take note of all these so you can easily know when to replace your car's alternator.
Frequently Asked Questions
Here are some popular frequently asked questions about the best brands of alternators…
How Much Is A Car Alternator
Generally, prepare to spend about $180 to $1000 for a quality alternator. The prices of car alternators vary due to your make and model of car, the brand of alternator you want, the size, and the amount of amp output your car needs. Remanufactured alternators are cheaper, while new alternators that produce high amps for new cars are expensive.
What Alternator Fits My Car
Figuring out which alternator your car needs involves finding out the total electrical load of your vehicle. The best way to find out the entire electrical load of your vehicle is to use an ammeter. Charge your car battery and switch off the engine, connect the ammeter in series to the battery's ground terminal, and then start turning each car accessory on and off. Note down each amperage draw, and when you are done, add up the figures of amperage draws of all the accessories. Your car's alternator must provide 50% output higher than the figure you got from that calculation. Also, if you don't have an ammeter, you can get the electrical load of your car by checking the accessory fuses. Once you figure this out, you can choose the brand, size, and color you want.
Are Remanufactured Alternators Good
A remanufactured alternator has undergone several tests. Manufacturers would have replaced the voltage regulator, brushes, rotors, and every other part that needs replacement. A remanufactured alternator looks just like new and is in good condition, its materials are 100 percent OE material, and in most cases, they are better than a brand-new knock-off. With remanufactured alternators, experts would have corrected every shortcoming in the OE. Also, remanufactured alternators are mostly cheaper.
Where To Buy Alternators
You can drive into a local auto shop, tell them what you need, and they will get you the alternator that your car needs. You can also get alternators from a dealership. They know everything your car needs and are the perfect ones to help you select a new one for your car. You can order the alternator from a trusted online auto shop if you know what you want. They will bring it to your doorstep and help you install it. You need to understand that wherever you visit to get the alternator will affect the price significantly.
How Long Does A Rebuilt Alternator Last
A rebuilt alternator can last up to 80,000 to 150,000 miles. Sometimes it lasts longer than a new knock-off because manufacturers would have made certain upgrades based on the complaints people made about a new one. Using and maintaining your alternator also affects the new or rebuilt price.
Are Ultima Alternators Any Good
Altima alternators are some of the best-remanufactured alternators in the auto industry. They provide exceptional quality, unbeatable output, and are durable.
Who Makes The Best Alternators
Several brands produce alternators, and some stand out among them. DB Electrical has quality alternators for Chevrolet, GMC, Buick, Hummer Cadilac, and Saab. DB Electrical AFD0012 and DB Electrical ADR0368 are one of the best in the market. Another brand that produces top-notch alternators is Remy; their alternators are durable and can work with different vehicles. ACDelco alternators are also one of the best in the market, with high voltage and amp output, an internal fan, and a two-year warranty on their alternators. You can't be wrong with Tuff Stuff alternators. Their alternators produce power that exceeds OEM, the coils are made from heavy-duty copper, and they have excellent energy efficiency.
Will A New Alternator Improve Performance
Installing a new alternator to your car means replacing the old one with a better and higher amp one. A new alternator will improve your vehicle's performance. Every accessory and car part that has stopped working or is functioning slowly will begin to perform at the highest level. Once you get the right one for your car, you can be sure of a better performance.
What Makes A High Amp Alternator Better
Most factory alternators can only produce 65 to 100 amps of output which is only enough to power basic car electronics. For instance, if you decide to install a high-voltage stereo in your car, you will need to install an alternator that can power that stereo and other car accessories. This is where high alternators come in. You should note that a high amp alternator won't spoil anything in your car, no matter how high it is. Your car accessories will only get the required amperage from the alternator.
Do You Need A New Battery Or Alternator
In most cases, the issue is always with the alternator. If your car starts, but certain components or accessories won't work, your battery is good, but the alternator is faulty. Get a new alternator, and every part will start functioning at its best.
Conclusion
Many auto brands produce new and remanufactured alternators. Knowing which brand is the best for your car is very important. Most alternators are vehicle specific; recheck the article and choose which one is best for your car.