Super Start batteries are one of the most famous batteries on the market right now. But the question is who makes Super Start batteries? When you're in the market to buy a new battery, the most common name you must have heard is Super Start. These batteries are cost-efficient and they are a real value-for-money product for your vehicle.
If you end up finding a car battery that holds several patents for having innovative technology that should be the battery that you get for your vehicle. One of the best most innovative batteries on the market right now is the Super Start battery.
Hence, here is a review of these Super Start batteries, who makes Super Start batteries, and the warranty.
Best Car Battery
Super Start batteries as said before, are one of the most innovative batteries on the market right now. They are commonly known as SSB batteries. They are designed and manufactured for people who want value for money.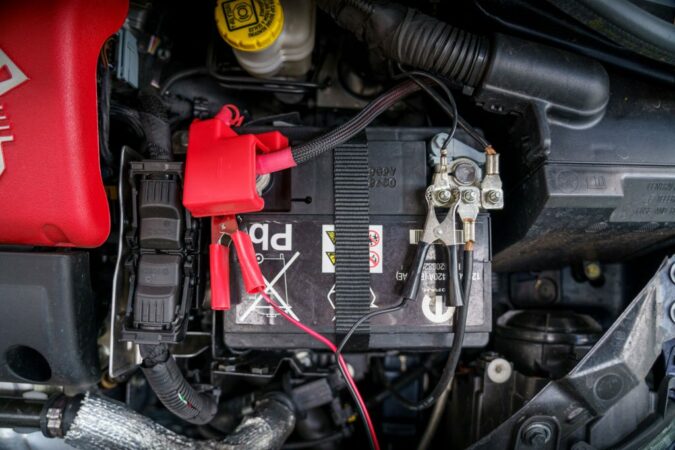 Hence here are the best car batteries that are produced by Super Start batteries. This will help you narrow your search and choose the best car battery for your vehicle.
1. Dual Purpose AGM Deep Cycle Batteries
The dual-purpose AGM deep cycle batteries are made from lead-acid chemistry. The sulphuric acid electrolyte is absorbed by the fiberglass mat inside the battery. It is just next to the led plates, making them spillproof.
These batteries are significantly lower internal resistance compared to traditional lead-acid cells. In addition to that, the rate of self-discharge is extremely low in the cells of an AGM deep cycle. With that in mind, you don't have to worry too much about how long does it take to charge a battery.
This also means that this battery has an amazing and long shelf life. The reason why this battery is one of the best is that it can handle significant temperature fluctuations. This makes this battery one of the best starter batteries on the market.
These batteries can operate at -40 degrees celsius with a CCA of 800 to 1000 depending on the capacity of the battery. On the other extreme, this battery can also be functioning properly at the temperature of 80 degrees Celsius.
This battery has 12 volts and has a CCA or Cold Cranking Amps of 1000. If you need more details, feel free to check out our guide on how many amps is a 12-volt battery, and how to test a car battery. The length and width of this battery are 260mm by 167mm. The height is 208mm.
2. Super Start PowerSport Lithium-Ion Battery
The Super Start Powersport lithium-ion battery is also one of the best batteries available on the market right now. The best part about these batteries is the fact that the lithium-ion phosphate batteries are way lighter than the traditional versions of batteries.
Alongside that, it has the capacity of storing much more power than normal batteries. This is why these are a firm favorite for use of batteries in hybrid cars. Another impressive benefit of these ultra-high-performance lithium-ion phosphate batteries is the fact that they are manufactured using a prismatic cell design.
These batteries have superior quality and are guaranteed to be safer. This battery has a higher CCA rating and a lifespan of about 2000 battery cycles. Lastly, the Super Start lithium-ion phosphate battery is safer for the environment than many other batteries.
This is because it is rechargeable as it is a dry-cell battery. Alongside that, you also do not need to worry about spillage. Here are some of the technical specifications of this battery. The voltage of the battery is 16, and the CCA is 1000.
The length is 203mm, the width is 88 mm and the height of the battery is 162mm. As said before, the weight of this battery is only 3.5 kg. On a side note, we've also looked into how much does a Tesla battery weigh in addition to how much does a car battery weigh, if you're curious.
3. Maintenance Free Auto Start
The Autostart batteries are also one we do recommend as one of the best batteries for your vehicle. The main reason this battery made our list is because this is maintenance-free.
That means that you do not need to top up the fluid. The basic chemistry is that of the lead-acid batteries with calcium added to the positive and negative plates in the battery. And for added context, be sure to check out our guide on positive or negative first when connecting a battery.
The addition of calcium in the chemistry reduces the loss of the electrolytes in the battery. It further allows the battery to be completely sealed and maintenance-free. This helps the battery to withstand extreme temperature changes.
Another benefit of this battery is the fact that the high charge rate helps to meet the demands put out by modern vehicles. This battery is a perfect match for most passenger vehicles.
4. High-Performance Starting Graphene Lithium Battery
The high-performance lithium battery has also made our list. Graphene is a sheet of carbon atoms bound together. They are bound together in a somewhat shape of a honeycomb design.
This graphene honeycomb design is integrated into the battery electrodes to improve the power output of the battery. This is what makes the battery suitable for large vehicles.
This super durable Super Start graphene lithium battery has a high capacity energy storage of over 150 AH. Alongside that, it has reduced charging periods making this an amazing battery.
This battery has an extremely long lifespan. In addition to that this is the only lithium-based battery that can charge with a regular 12-volt car charger or alternator. This battery is fully organic, making it recyclable, does not add to the pollution, and is extremely environmentally friendly.
Super Start Battery
As said before in this article, Super Start Batteries is undoubtedly one of the top battery companies in the automotive industry. When we compare this Super Start to other companies, it boasts an impressive top of the line of high-quality vehicle batteries. This company makes batteries that are comfortable with all types of vehicles.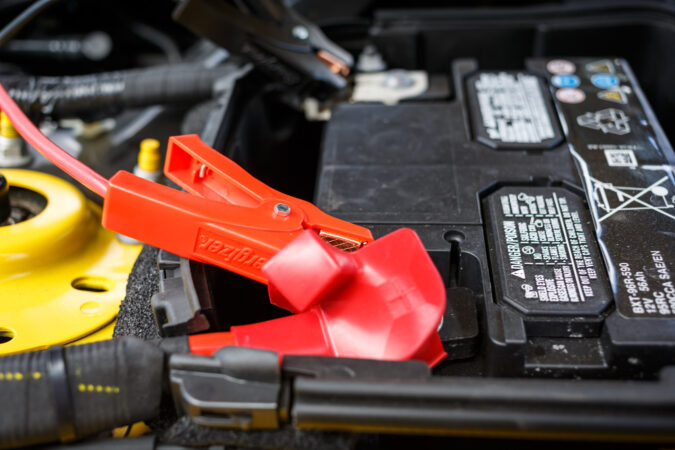 For whatever reason you're looking for a quality replacement battery, Super Start will have an option that would meet your requirements and exact desires. The main reason why these car batteries are the best in the market right now is because of their innovative and creative technology.
This brand holds a number of patents for innovative and creative automotive battery technology that you will not find in any other companies on the market. Some of the more capable Super Starter batteries can get extremely pricey.
These batteries are well worth the money as the performance and life of this battery, if not longer. Super Start is a great brand to shop for those looking to make a worthwhile investment in a car battery. This will provide them with real performance.
A question several people interested in this brand are, "who makes Super Start batteries?" You came to the right place. These batteries are produced by the East Penn Manufacturing unit. This company has also produced the well-known battery brand "Deka".
Understanding The Specs Of Your New Battery
The batteries that are available in the shops are marked and classified according to a wide range of different vehicles. When you actually go to the market for a new replacement battery, you would need to understand what all of these markings actually mean.
Let's start with an example, like CCA. CCA stands for Cold Cranking amps, this refers to the amount of power a battery can produce at 0 degrees Fahrenheit.
Since the Super Start batteries come in various configurations in terms of CCA, CA, and RC. That is why it is crucial that you understand the terms before you actually buy one. While buying a car battery, you need to make sure that the battery is right for your vehicle.
To make sure you need to check out the owner's manual or visit a local expert mechanic to get a professional opinion. You can also check out their website for details and to find the correct battery for your vehicle.
The last thing you would want to do is to spend the money on a new battery and find out that it's not compatible with your vehicle. That is why you need to take the time to look at the label of each of the batteries you are thinking about buying closely. Doing this will help you save a lot of time and hassle.
Who Makes Super Start Batteries
Before we get into who makes Super Start Batteries? you need to know who is the main seller of these amazing batteries. O'Reilly Auto Parts is not only one of the largest retailers but also one of the top sellers of Super Start batteries in the United States. They have more than 5,600 stores spread through 47 states.
The beginning of this company was actually very humble. Charles Francis O'Reilly worked as a traveling salesman for Fred Campbell Auto Supply in St. Louis in the 1920s before the company started. The O'Reilly Automotive retail company came into existence in 1957.
It was actually started by his son. The company started with just one store and 13 employees. The business they created was going much better than expected. In 1975, the company had nine stores and a massive warehouse facility.
In the coming years, the company would buy out other suppliers, and also it will go on to become one of the biggest sellers of Super Start Batteries. Super Start Batteries are one of these products, and we're now going to talk about their main manufacturers. This will also help you to answer the question, "who makes Super Start Batteries".
Who Makes Super Start Batteries – East Penn Manufacturing
One of the main Super Starter Batteries is from the East Penn Manufacturing Company. They are one of the largest lead-acid battery manufacturers in the United States. East Penn manufacturing unit has the largest single-site battery production facility in the whole of the USA.
They used to supply batteries to a number of auto manufacturers. They used to supply everything from OE batteries to auto parts and retail supply chains with private brand batteries.
The company is well known for making Duracell, Napa, EverStart, Duralast, and many other battery brands. Hence the first part of the answer to, "who makes Super Start batteries" is East Penn Manufacturing.
Who Makes Super Start Batteries – Clarios
Everyone in the automobile sector knows about Clarios. This is because they are one of the largest car battery producers not only in America but also in the world. They have sold over 150 million batteries and supplied them to facilities located around the world. They supply almost every country with Clarios batteries.
Previously, Johnson Control was the main supplier of Super Start batteries, but there was a switch of events when they were sold to Clarios. When we talk about the manufacturing process, it remained the same.
There was only a change with the top management, AKA just ownership changing hands. Hence, the second part of the answer to, "who makes Super Start batteries" is now Clarios.
Autozone Battery
If you are in the market for buying a new car battery, you might have started your search with your local auto parts store. One of these local stores is Autozone. This company sells a number of car batteries but they also offer their own private-label batteries.
Autozone is known for offering excellent quality batteries. If you are shopping for a value-for-money battery, you should consider getting the Super Start battery. Hence, if you own a higher-end vehicle, you would want to get a better quality private label battery.
If you are in the market for one of the better quality batteries, the Duralast battery from Autozone is the one you would want to get. Autozone offers its own line-up of private-label batteries. Just like O'Reilly auto parts, Autozone offers four sub-brands of batteries for vehicles. Each sub-brand provides a different level of pricing.
1. Econocraft
One of the most affordable battery line-ups from Autozone's private label brand is the Econocraft line-up. These batteries are ideal for someone who owns an older vehicle. Alongside that, it is a good choice for someone who wants a cheap, affordable, and good-quality battery.
Econocraft batteries are about thirty percent less expensive than the average battery cost. And if you're curious for a more detailed breakdown, we also have a guide on how much is a car battery at Autozone.
2. Duralast
Another sub-brand by Autozone is the Duralast brand. They are the standard brand that comes with Autozone. In most cases, a Duralast battery will be sufficient for most vehicles. These batteries are affordable and are made out of grade-A material.
These batteries are way cheaper when compared to non-private-label batteries from Diehard, Optima, and ACDelco.
3. Duralast Gold
Another sub-brand premium private-label battery from Autozone is the Duralast Gold. These Duralast Gold batteries are more than ideal for high-use vehicles or luxury cars.
These batteries do have a better build construction, offer better starting power, and last longer than Duralast batteries. These batteries are made out of high-quality materials.
4. Duralast Platinum
The Duralast platinum batteries are the best quality batteries that are offered by Autozone. These batteries are the best for high-performance vehicles. Alongside that, people who take their vehicles to extreme weather environments would also benefit a lot from this battery.
Duralast Platinum batteries definitely last longer than any of the other batteries offered by AutoZone.
Who Makes Super Start Batteries: In Conclusion…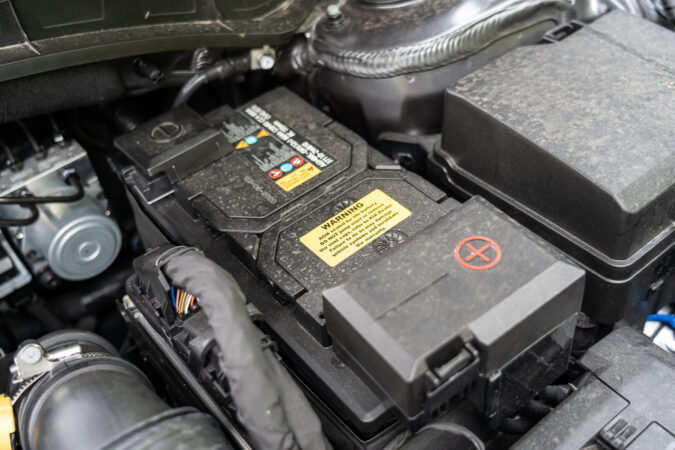 This article has shed light on most of the essential facts and information that you need to know about Super Start batteries. In this article, we have introduced the best Super Start batteries on the market and understand your battery before you buy one. This will help you get a great value for the money you have spent.
Alongside that, the answer to who makes Super Start batteries will also help you to know more about the product you are about to buy. You should use this article as a source of information before you decide to upgrade your battery.
By doing so, you can proactively protect yourself against potential battery issues while making sure you know what to look for if you have to buy a new one. You have learned everything related to who makes Super Start batteries.
Understanding the origin of your battery will help you with the choice of buying it or not. Super Start batteries are made by the finest manufacturers with the best materials. Hence, this battery is the best one you can buy for your vehicle without any doubt.
And while you're here, you might also find our other battery-related guides insightful. That includes diagnosing weak car battery symptoms, and how much is a new car battery, as well as the best car battery charger that you can buy. Also, we've gone through troubleshooting matters such as knowing how to disconnect a car battery.
FAQs On Who Makes Super Start Batteries
Here are some of the common questions people have originating from the question, "who makes Super Start batteries".
Does Autozone Install Batteries
Autozone is an automotive parts reseller and they are one of the best retail shops in the United States Of America. Alongside selling parts Autozone also installs car batteries. This is often a part of the free service that they offer. Hence Autozone installs batteries free of cost, but only if the conditions are met. The conditions are very basic the most strict being that the battery needs to be bought from them. Usually installing a battery is not rocket science and can be done easily. It only takes the mechanics about 15 minutes to install this battery. They have removed the complex installation of the batteries, which requires removing certain parts of the vehicle. Apart from just the removal of the old batteries, they also help in assisting to see what can be done of the old battery. AutoZone will suggest checking and assessing the old battery first.
Does Autozone Charge Batteries
As said before, Autozone is one of the leading retail outlets for automotive parts. They not only sell parts, but they have some technicians as well. This helps them to install some parts on the car in Autozone. Hence to answer your question, yes, free battery testing is one of the free services Autozone supplies to its customers. It is smart to take advantage of this smart offer. You do not have to be an Autozone customer to utilize the offer. Hence, you need to make sure that your vehicle is in top shape. You need to make sure that the battery is fully charged so that your car does not stop in an abandoned area. Getting your battery checked for free is not an investment so you should take your vehicle to Autozone for regular checks.
Who Sells Super Start Batteries
As said before, Super Start batteries are one of the best companies on the market. This company offers high-quality and reasonably priced batteries with a nationwide warranty. Alongside that, you can also get a free replacement if your battery gives out before the warranty ends. Super Start batteries sell cars, trucks, vans, or any other type of battery you need. Super Start provides premium quality power solutions to handle even the toughest environments. You can find these Super Start batteries at any O'Riley's store in the country.
Who Sells Duralast Batteries
Another company with a top-of-the-line battery is Duralast. Duralast batteries are one of the best quality batteries available on the market. They might not be the cheapest but they have an amazing range of batteries for people to choose from. These batteries are ideal for high-performance vehicles or any luxury vehicle that need a bigger-sized battery. Alongside that, Duralast batteries also work extremely well in extreme weather environments.
Who Makes Duralast Batteries
The Duralast battery is a product that is sold by Autozone. This company also specializes in providing different car parts and equipment for your car. They have parts from several different brands available. Johnson Controls International Plc is the company that is responsible for producing the Duralast series of premium batteries. In addition to Johnson Controls, there are now many more businesses that are now in charge of producing these Duralast batteries. This is because of the growing demand for these vehicles. Among these companies are two names, East Penn and Exide. These are the three common suppliers that account for most total battery production in the United States.
How Much Is A Car Battery At Autozone
AutoZone is the number one one-stop shop for all your battery needs. There are several companies that are sold in the Autozone shops. You can find dependable batteries like Duralast and some better-performing batteries like Optima. The batteries come in different price ranges depending on the brand, type, and capacity of the vehicle. A battery at Autozone has quite a big range. This price range starts from around 60 dollars and 500 dollars. Hence, anyone with any type of car can find a battery at Autozone.