Driven: 2017 Kia Rio First Edition Review
We got the opportunity to test the new 4th generation Kia Rio with varying engine types.
What is the 2017 Kia Rio First Edition all About?
The 4th generation Rio is a completely new car with a range of well suited engines. Wisely, Kia have now introduced autonomous emergency breaking technology in every version of the car, helping keep the passengers safer.
The Rio now has more size, space and a more mature and bolder exterior design. The new setup comes in a 10 model line up with a mix of four engines, three gearboxes and four trim levels. This includes a limited run of well equipped 'First Edition' cars, my favourite of the bunch, and the one we are featuring here.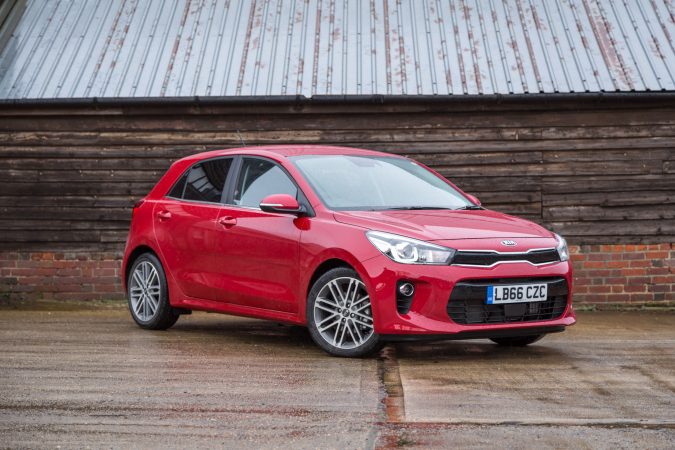 Taking a closer look at the design updates, you will notice the tiger nose front grille. The car has a slightly wider stance and highly sculptured bi-function headlight with a U shaped running light signature. Overall, I like the new car design and think all Rio fans will too.
Undoubtedly, the First Edition is packed with lots of gear. Including 17" alloy wheels, Apple CarPlay and Android Auto, smart key with engine start/stop button, black and red faux leather seats, heated front seats and steering wheel, automatic air conditioning, LED rear lights and cruise control with speed limiter.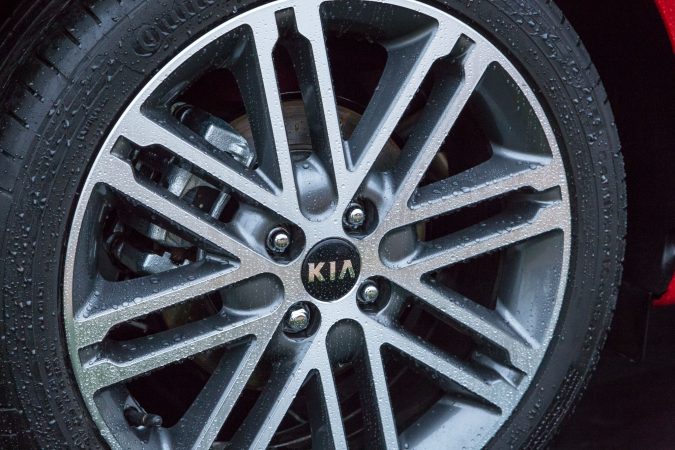 There is a range of 4 engines to meet your needs. My favourite from the ones tested was the 1.0 T-GDi engine in the First Edition. The 1.0-litre 3cylinder petrol engine creates 118 bhp and will do 0-60 mph in 9.8 seconds. This car uses a 6-speed manual gearbox that will get the car around town very nicely. It averages a combined mpg figure of 60 mpg and will only be creating 107 g/km of CO2.
How Does it Drive?
The 118 bhp you get in the First Edition Rio is more power than you need for a car of this size and it makes a lot of fun to play with. Yet, the 3-cylinder engine still allows you to rev it pretty freely and the low ratio gearbox keeps you shifting and moving about in the cockpit. But on the motorway, the 6th gear really makes a difference over the lower power option, where you simply don't get the extra gear.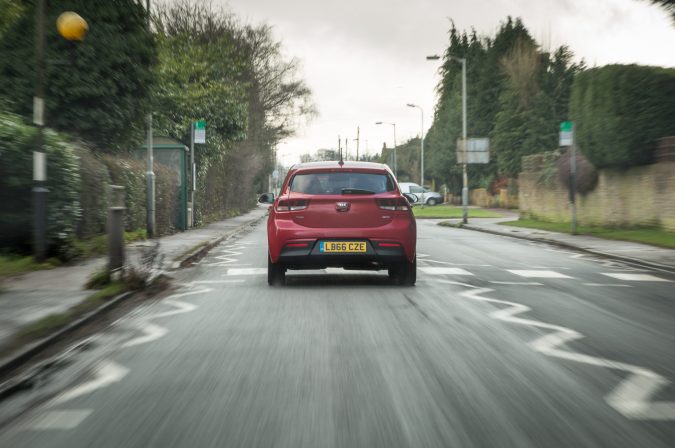 The turning circle on this little car is fantastic. So, I found myself able to turn round in even the smallest roads very simply and without applying a great amount of energy to the steering wheel. But for a city car, the steering feel isn't overly light. I would certainly say that it is well pitched as a good all rounder after an entire day testing corners with the car.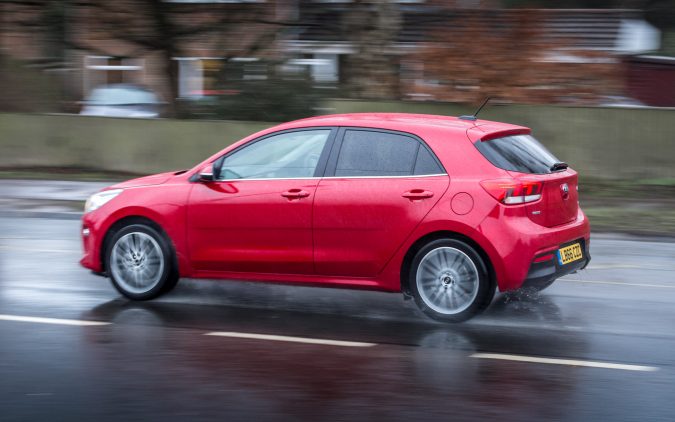 The new car has revised suspension that works well with the 17 inch wheels and skinny tyres. You can feel the bumps on the road are a little bit more noticeable than in some of the bigger models from Kia. However, the ride is still good, considering this is a very affordable car. Especially relevant, Kia have put great efforts into making the car a lot more stable. So, this helps translate into a more dynamic driving feel in the car.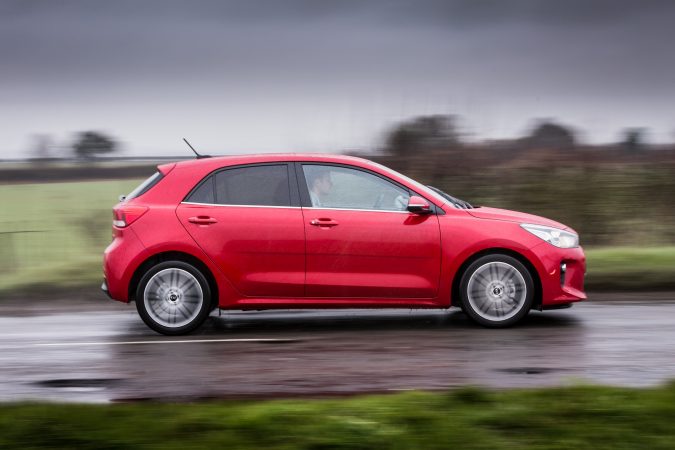 What's it Like Inside?
Indeed, the interior is something else. Inside, the First Edition takes the Rio to an entirely different planet. You can surely see from the pictures that there is a red theme to the dashboard giving it a solid, sporty look. All the passengers are wrapped in nice faux leather. Further, the dials and infotainment system look and work fantastically well.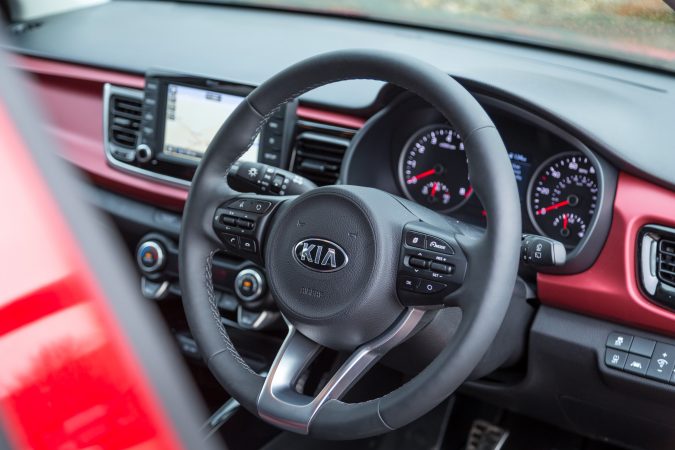 The massive 7" central screen is kitted out with the DAB radio, Bluetooth phone integration Sat Nav and Apple CarPlay and Android Auto. And, all the range now include air-conditioning, which is great value, particularly if you are going for a base model.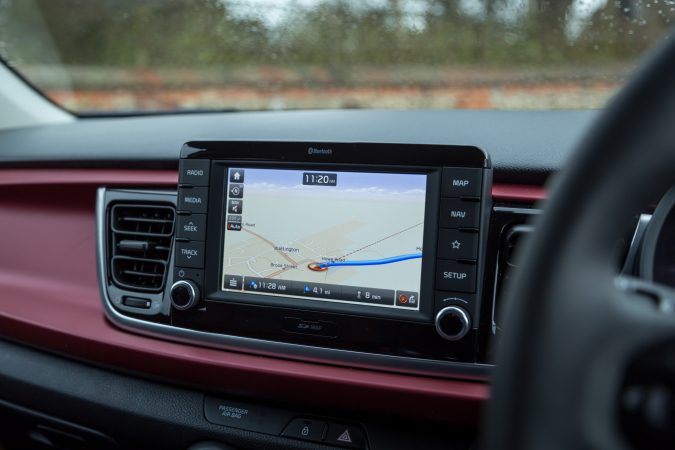 The space inside is actually pretty roomy for the driver and front passenger. And when moving to the back, there is slightly more room than before. Moreover, the boot space is impressive at 325 litres, meaning lots of room for all your kit.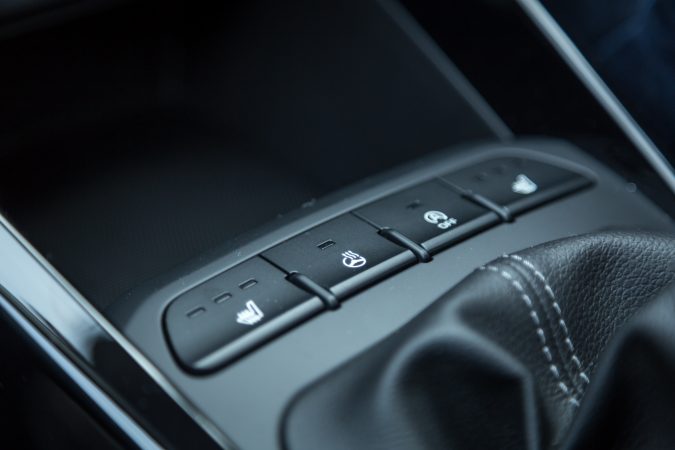 The Experience
As a result, I was quite shocked by the experience of the Kia Rio. It provided a well equipped, fun and practical experience within its compact package. Surely, the new car looks cool, it's fun to drive and you will enjoy beating people off the line in this zippy, little car. It has far more power than I was expecting.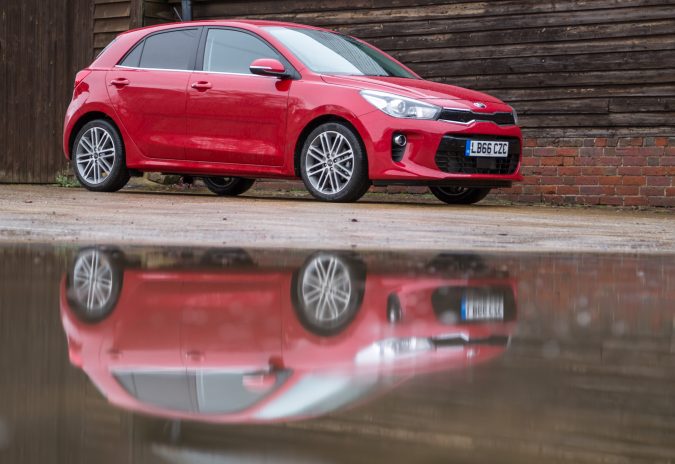 Verdict
In conclusion, the Kia Rio provides a fun and luxurious driving experience and includes everything you need as it is hugely equipped. The car is exciting enough to entertain any teenager but also has the practicalities for those looking for more than a swift ride.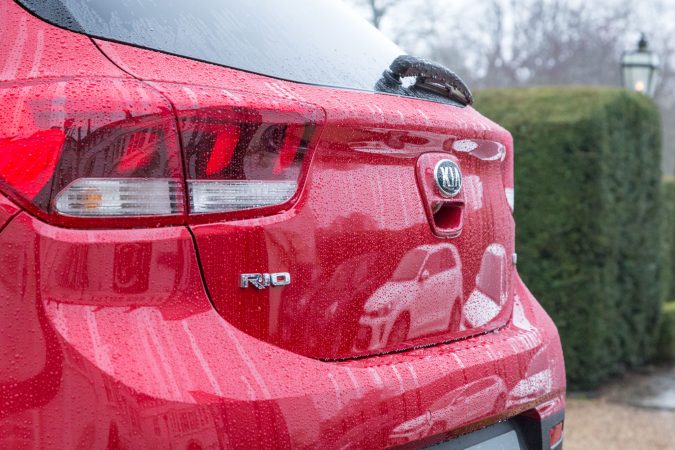 Video Highlights
Specification
 2017 Kia Rio First Edition Review
Price:£17,445
Engine: 1.0 litre T-GDi
Power:  118 bhp
Torque: 171 Nm
Transmission: 6 speed manual
0-62mph: 9.8 Seconds
Top speed: 118 mph
Weight: 1,160 kg
Economy combined: 60 mpg
CO2: 107 g/km
Author: Paul Hadley
News content images are sourced via www.newspress.co.uk for editorial use.