Last Updated: 27th October 2023
Purpose and Vision
Primary Purpose:
Motor Verso is here to:
Share Paul Hadley and the wider teams thoughts and knowledge about cars, from years of experience.
Provide easy-to-understand car reviews, helping readers choose the right cars.
Share the latest car news and updates.
Offer tips on how to look after your car, from choosing the right products to doing your own repairs.
Vision:
Motor Verso is about our love for cars. We aim to be a friendly place for car fans to get the information they need and share their own experiences.
Target Audience:
We write for:
People who really like cars and want to know more about them.
Car owners who need advice on using and looking after their cars.
Anyone wanting to keep up with the latest in the car world.
Those looking for practical ways to keep their cars in good shape.
We're proud that millions visit our site each year. At Motor Verso, we just want to help and share our passion for cars.
General Guidelines
Tone and Style:
At Motor Verso, we value clear and straightforward communication. Our tone is direct, akin to a down-to-earth conversation you might have with a knowledgeable friend. There's no jargon or over-the-top fancy words here – we get straight to the point, be it sharing the latest car news, offering repair advice, or providing purchase recommendations. Occasionally, we might lean on our gut feelings – borne out of years of experience – to share insights that might not be found elsewhere.
Originality:
Originality isn't just a policy; it's a commitment. Every piece of content on Motor Verso is unique, ensuring that what you're reading is genuine and not found elsewhere. This approach is deeply rooted in our foundation, thanks to our editor, Paul Hadley, who carries with him a decade of experience and is a respected member of the Midland Group of Motoring Writers. We hold our content to the highest standards, and anything that doesn't meet these standards simply doesn't make the cut. Our reputation is precious, and we aim to protect and uphold it with every article published.
Fact-checking:
Accuracy is paramount. We produce a plethora of content, and while we strive for perfection, we're always keen to improve. Armed with a deep understanding of car mechanics and the industry at large, we diligently fact-check every piece. When diving into newer terrains like EV technologies, we're on a learning curve, but rest assured, we'll do our utmost to ensure the information is spot-on. Our reputation hangs in the balance, and we don't take that lightly.
Conflicts of Interest:
While we operate Motor Verso with a passion for cars, it's also a business endeavour. Our readers should be aware that they may come across advertisements within our content, just as they would in other reputable publications. However, these commercial interests will never compromise the integrity of our content. Our commitment to providing authentic, unbiased information remains unshaken.
Section-Specific Guidelines
News Content:
Our news section is geared towards informing our readers about the latest car releases and updates in the automotive world. Recognising that the car industry evolves rapidly, we endeavour to be quick in delivering timely information. While the industry is ever-changing, our commitment to providing you with the most recent news remains steadfast.
Car Review Content:
Having clocked a decade in car testing, our reviews are grounded in hands-on experience. From driving countless miles each week to comprehending the intricacies of different makes, models, and specifications, our process is thorough. Unique to Motor Verso, the photographs accompanying our reviews are exclusively ours, showcasing the specific car we tested – from its trim level to its tyres. This ensures you get an all-rounded view, not just generic press photos.
Objectivity in Car Reviews:
Our commitment to our readers is to offer a balanced perspective, even while reviewing cars. While the essence of any review is rooted in the subjective experience, we maintain an objective stance throughout our assessment. Full transparency is of utmost importance to us, and we always disclose any affiliations or benefits we receive from manufacturers. This approach ensures that our readers receive a fair and unbiased opinion on each vehicle.
Our Testing Criteria:
When testing new car models, we classify our evaluations into two distinct categories:
First Drives: These are our preliminary assessments, usually made during exclusive events where access to the car is limited. Given the car's scarcity, we might only have it for a few hours. Such reviews are our first impressions of the vehicle, encapsulating the driving experience and our initial feelings about the car.
Extended Reviews: These are comprehensive tests conducted over a week or two. During this period, we clock in numerous miles, testing the vehicle in familiar environments, comparing it with other cars we've driven on our local roads. Our methodical process evaluates a range of criteria, including driving impressions, overall quality, interior build quality, entertainment options, cost and value analysis, model differentiation, and a holistic perspective on where the car stands in the broader industry landscape.
Review Format:
For consistency and ease of understanding, our reviews adhere to a standardized format:
Introduction: An overarching look at the car and its significance.
Driving Impressions: A deep dive into the car's performance, handling, and driving feel.
Interior Examination: We evaluate the comfort, functionality, and aesthetics of the car's interior.
Entertainment and Tech: An assessment of the onboard entertainment system and other technological integrations.
Cost Evaluation: A comprehensive analysis of the car's value proposition, considering its price, features, and competitors.
Conclusion: Our summarised thoughts after an in-depth assessment of the car.
Technical Fact Sheet: Detailed specifications of the exact make, model, and trim we reviewed, aiding those keen on technical comparisons.
A hallmark of our reviews is the accompanying photography, showcasing the very car we tested, right down to the exact roads we traversed. This ensures our readers get a comprehensive visual understanding alongside our detailed written evaluation.
Troubleshooting Content:
Our troubleshooting section is dedicated to helping readers navigate car issues. Drawing from our profound experience in the automotive field, we tackle specific problems offering valuable solutions. While we've encountered many of these challenges ourselves, for issues outside our direct experience, we lean on our collective knowledge, ensuring readers get accurate and practical advice.
Ownership Advice:
Cars, while a joy, can sometimes be taxing to own and maintain. We're here to simplify that. Whether it's clarifying garage expectations, service recommendations, or financing advice, our goal is to bolster car culture, making it more accessible and enjoyable. By demystifying aspects of car ownership, we hope to give back to the community we cherish.
Opinion-Based Content:
At Motor Verso, we believe in the value of varied perspectives and diverse voices. Alongside our standard reviews and assessments, we occasionally delve into the realm of opinion pieces. These pieces reflect our thoughts, insights, and musings on a wide spectrum of car-related topics. Whether it's a particular car model, prevailing car culture, notable events, specialised products or services, influential car companies, scenic roads, or any other automobile-related theme, we explore them with an analytical lens.
Characteristics of Our Opinion Pieces:
Subjective Nature: By definition, these are opinions. While they're rooted in our experiences and knowledge, they represent a viewpoint, not an incontrovertible fact.
Broad Spectrum: Our opinion pieces span a wide array of topics, anything under the umbrella of the automobile world that sparks our interest or warrants discussion.
Professional Approach: Even when expressing opinions, we maintain a professional tone. Our aim is to provoke thought and engage readers, not to dictate.
Interactive Space: Each opinion piece is complemented by a comments section, inviting readers to share their perspectives, agree, disagree, or simply engage in a constructive conversation.
A Note to Our Readers:
While we pour our expertise and experience into every piece we pen, it's essential to distinguish between our reviews and opinion pieces. The latter represents personal viewpoints and should be taken as such. We encourage our readers to process these pieces with an open mind, reflect on our insights, and engage with us, enriching the discourse.
Sources:
Our content aims for transparency. Should we incorporate external sources or images, we'll clearly cite them, often linking directly, so readers can delve deeper and gauge the credibility of the references themselves.
Timeliness:
Our news is ceaselessly updated. Publishing on a daily scale, readers can expect fresh content regularly – ranging from hundreds to sometimes thousands of articles annually. Motor Verso promises a trove of up-to-date information, ensuring you always have something novel to explore.
Neutrality:
Impartiality is a tightrope, especially for car enthusiasts like us. While we might have personal preferences, as professionals, we strive to review and discuss all cars fairly. Our commitment is to provide balanced opinions, ensuring you get a comprehensive and unbiased viewpoint.
Visual and Multimedia Guidelines
Imagery:
Our visual content at Motor Verso isn't just supplementary; it's integral. We pride ourselves on having one of the most comprehensive and high-quality car image portfolios in the industry. Over the years, we've captured tens of thousands of images, investing countless hours to perfect our craft. Our talented roster of photographers includes Paul Hadley, Ross Jukes, Jay Sidhu, and Harry Roberts. Importantly, all the imagery is copyrighted either under Motor Verso or the respective photographer.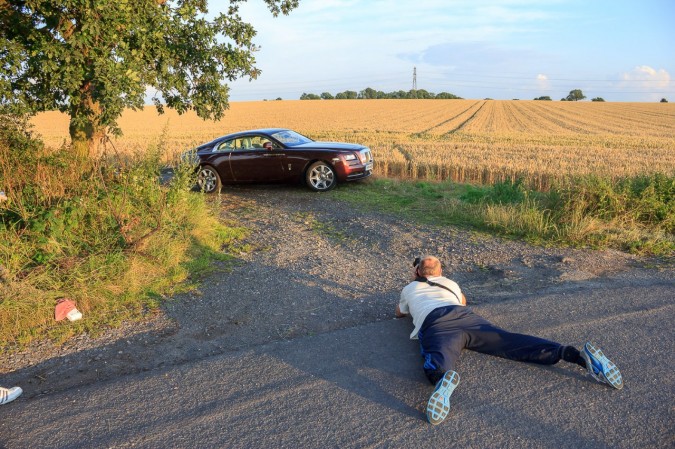 When it comes to digital presentation, we ensure our images are optimally sized for mobile devices, striking a balance between quality and efficient data usage. For instances when we're showcasing new car releases and haven't been able to photograph the cars ourselves, we use images supplied by car manufacturers. Rest assured, these come with the appropriate editorial rights. For any queries or concerns related to copyright, Paul Hadley can be contacted directly at Paul.Hadley@MotorVerso.com.
Videos:
Motor Verso's video content has evolved substantially, with many of our productions hosted on YouTube and embedded on our site. In our quest to provide utmost value, we sometimes embed third-party YouTube videos within our content. This is particularly common when we're producing troubleshooting content and want to offer a visual representation of a specific component or process that we haven't filmed ourselves. Our intention is always to offer the most comprehensive insight, ensuring our readers not only read but also visualise the subjects we discuss.
Ethical Considerations
Respect for Privacy:
At Motor Verso, the privacy of individuals and entities we interact with is paramount. We ensure that all content we publish maintains high ethical standards, only revealing information we're legally and ethically permitted to share. This could pertain to the people we interview, car manufacturers detailing their upcoming launches, or any other partner. We honour embargoes, non-disclosure agreements (NDAs), and all other legal obligations related to the information access we possess. Our commitment is to handle data with respect and integrity.
Corrections and Retractions:
Despite our rigorous efforts, human error is inevitable. Should there be any errors or misleading information in our published content, we are proactive about addressing and rectifying it. We maintain an open channel of communication for such instances, urging our audience to reach out to Paul Hadley directly. Once an issue is flagged and validated, we act swiftly to correct or retract the content. Integrity and transparency in our editorial process are pillars of our work. For concerns related to content accuracy or any other editorial matters, Paul Hadley can be reached at Paul.Hadley@MotorVerso.com.
Commenting and Community Interaction:
At Motor Verso, we understand the value of community engagement. Thus, our posts are equipped with a comment section, allowing readers to interact directly with the publisher, editors, or authors. This platform facilitates richer discussions, queries, opinions, and even constructive critiques. While we foster an open community, we exercise due diligence through moderation to ensure the information shared is accurate and adheres to our community guidelines.
We believe in the power of a collective dialogue. Readers are free to engage with one another in the comment section, provided their interactions remain respectful and constructive.
Handling Feedback:
Feedback, both positive and negative, is an invaluable tool for growth. However, we are vigilant against spam and any content that violates our standards. We have robust spam policies in place to filter and remove any irrelevant or harmful content. Constructive negative comments are not only welcomed but also addressed as per our feedback policy. In cases of significant issues or concerns, they are escalated to the attention of our editor, Paul Hadley. This ensures that genuine concerns are swiftly and adequately addressed.
Advertising and Sponsored Content
Display Advertisements:
Visitors to Motor Verso will notice various display advertisements throughout the site. Presently, we've partnered with Ezoic, ensuring adherence to Google's best practices for ad placements. Our approach prioritises user experience, allowing for dynamic ad delivery based on factors like device type, network connection, time of day, content viewed, and personal interests. If an ad doesn't sit right with you, we encourage feedback through the option available on the ad itself. While advertising is a part of our content strategy, there are specific articles where we exclude ads to maintain the essence of the content and ensure an unadulterated reading experience.
Sponsored Content and Affiliates:
While we occasionally host sponsored content, our selection criteria for partners is stringent. We remain committed to our automotive niche, ensuring any promoted product or service aligns with our readers' interests. It's paramount that our content retains a neutral tone, reflecting genuine opinions rather than simply mirroring what a sponsor desires. For clarity and transparency, any sponsored content or affiliate links will always be clearly marked. Although we engage in affiliate marketing, it's a minimal aspect of our operations, ensuring our editorial integrity remains uncompromised.
Updating Policy for Motor Verso
It's essential to note that our editorial policies aren't set in stone. To ensure we're continuously meeting the highest standards and addressing the evolving needs of our readers, we commit to reviewing and potentially updating our editorial policies at least once every six months. This proactive approach ensures that we're consistently aligned with best practices and maintaining the trust of our audience.
Accountability
At Motor Verso, accountability isn't just a word – it's a commitment that drives every aspect of our content. Ultimately, the credibility and responsibility of the content we showcase rests with our publisher, founder, and senior editor, Paul Hadley.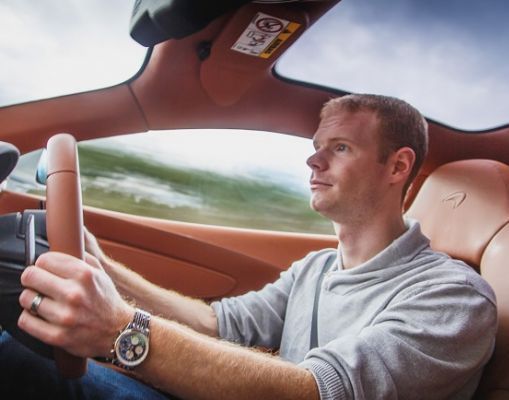 Paul stands behind every article, review, and piece of advice on the site. His dedication ensures the accuracy, readability, and value of our offerings. It's also his mandate to ensure that any advertisements displayed on our site adhere to the standards we've set for ourselves and are in line with our reader's expectations.
Should any of our readers or partners have concerns, queries, or feedback related to our editorial policy or any other aspect of Motor Verso's content, Paul Hadley is always accessible for further discussions.
If you are interested to learn more about Paul Hadley's qualifications and experience take a look at Paul's author page.
Additional Professional References
For a comprehensive understanding of our operations and your rights as a user, we strongly encourage you to familiarize yourself with the following key documents available on our website:
For a deeper dive into the workings of Motor Verso, these documents serve as essential reads. Together, they form a blueprint of our professional ethos, offering transparency and fostering trust with our valued readers and users.
Company Details
Motor Verso Limited Company Number: 09369202
Fully Insured: Public and Product Liability Insurance, Employer Liability Insurance.
Location: Birmingham, United Kingdom.
The editor 'Paul Hadley' is a Member of The Midlands Group of Motoring Writers and can be contacted at paul.hadley@motorverso.com.