Driven: 2016 Mercedes-Benz GLC 250 d 4Matic AMG Line Review
We got one week behind the wheel of the Mercedes-Benz GLC 250 d 4Matic AMG Line 4×4; a bit of a mouthful, but take a read below to see what we thought of this premium compact SUV.
What is the Mercedes-Benz GLC 250 d 4 Matic all About?
The Mercedes GLC is the first step up into compact SUVs in the Mercedes range, but don't get too carried away as it is not that small in size or pricewise. The GLC range starts at £36,000 and goes all the way up to around £46,000 for this model we are testing in the AMG line.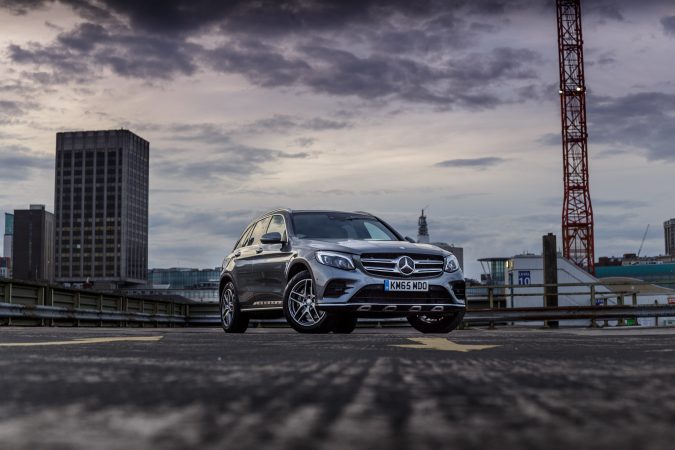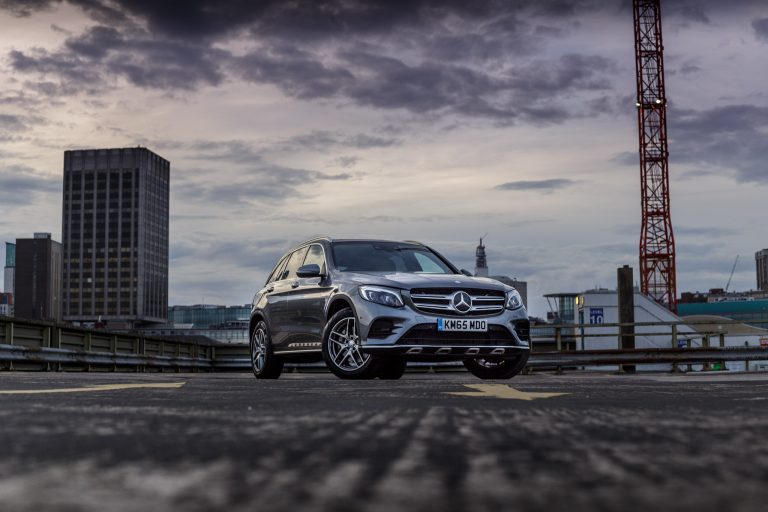 The GLC is available in two body shapes, 4×4 and coupe. I think both body shapes have a bit of a Marmite effect; here we have the 4×4 version to test but in my own personal opinion the coupe look is a lot nicer. The look of the GLC on test is fairly aggressive, especially from the front where you can see a premium Mercedes front-end which is taken up mostly by the huge grille and badge, with a little bit of space either side for headlights. I love how increasingly angular and stronger the front end of these cars look now. Take a look past the front of the car and you will notice some very premium designed AMG wheels. These are 19 inches in size which are usually a sizeable choice on any other car but look a little bit smaller because of the large wheel arches on this all-wheel-drive Mercedes.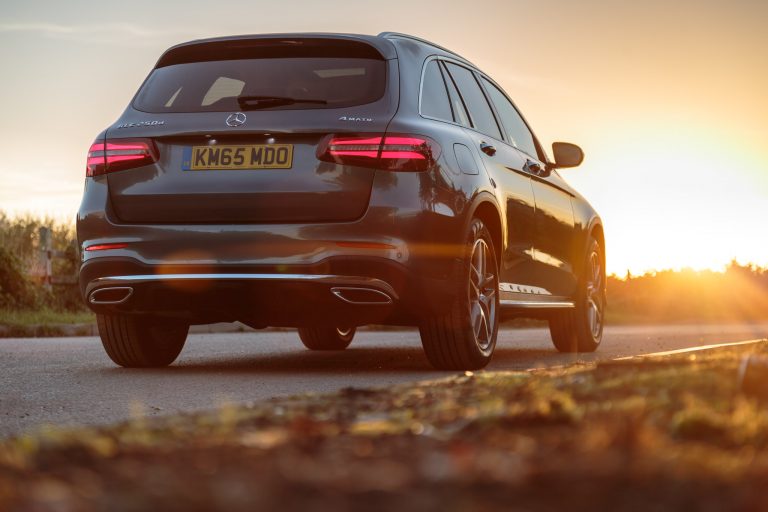 This Mercedes is powered by a 2.1 L diesel engine that creates 204 PS and 500 Nm of torque. This power goes through an incredible 9 speed 9G-Tronic plus automatic gearbox, topped off with the power running to all four wheels. This will get the car from 0 to 60 mph in 7.6 seconds and will do a top speed of a 138 mph. The good news is that as well as solid performance, the car was also able to achieve a combined fuel efficiency figure of 56 mpg and a low emissions rating at 129 g/km of CO2.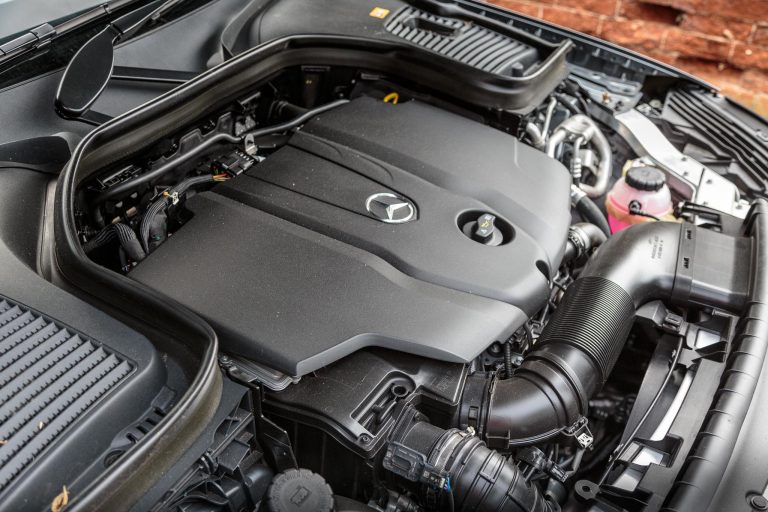 How Does it Drive?
This Mercedes GLC is certainly one seriously high-tech bit of kit; the spec information for the car is over two pages of fine print. There are lots of really useful bits of technology on this car, things you don't even stop to think about. Just to quickly explain some of them, there are features like Attention Assist which monitors how you drive and will alert you if it feels you should take a break, Active Bonnet which will raise the bonnet if the car detects it has hit a pedestrian to lower the risk of injury, Active Blind Spot Assist which automatically monitors the car's blind spots and alerts you when needed. But the most impressive piece of technology is Distronic Plus which is a steering assist and a stop-and-go pilot system, which I will explain later.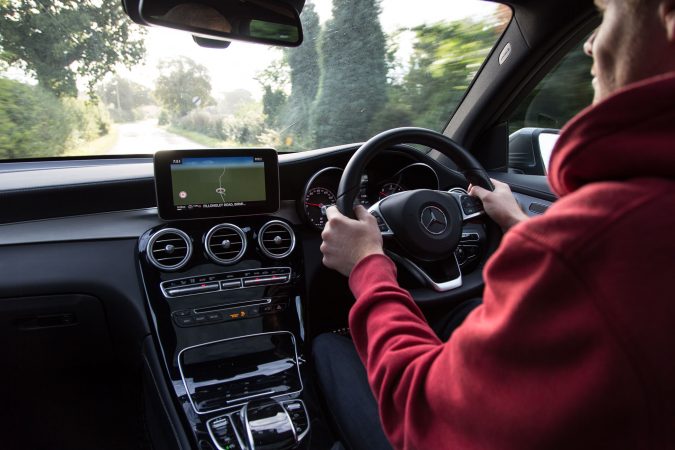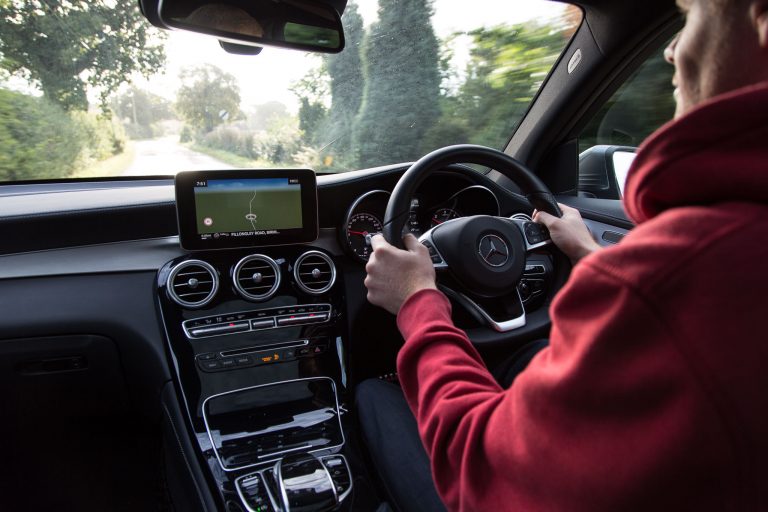 So, to get moving the car is super easy to use and has a keyless go system which is included in the premium plus package. As with most setups you can have the key in your pocket, pull the car door handle and it will unlock for you. Once inside you can press the start button on the car and it will fire up. Mercedes use a stalk on the steering wheel that is pushed down to go into drive.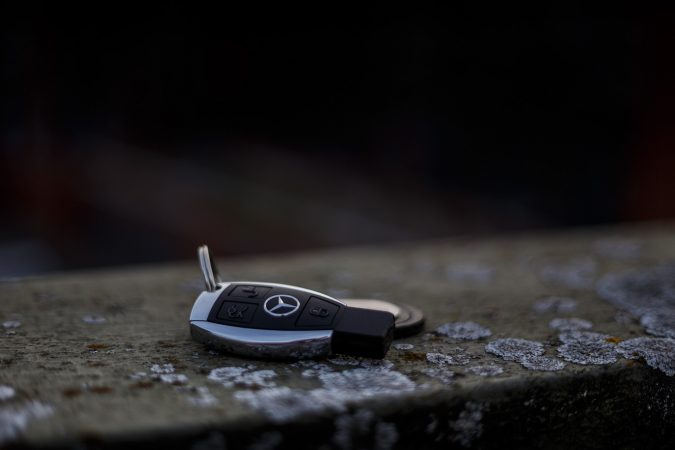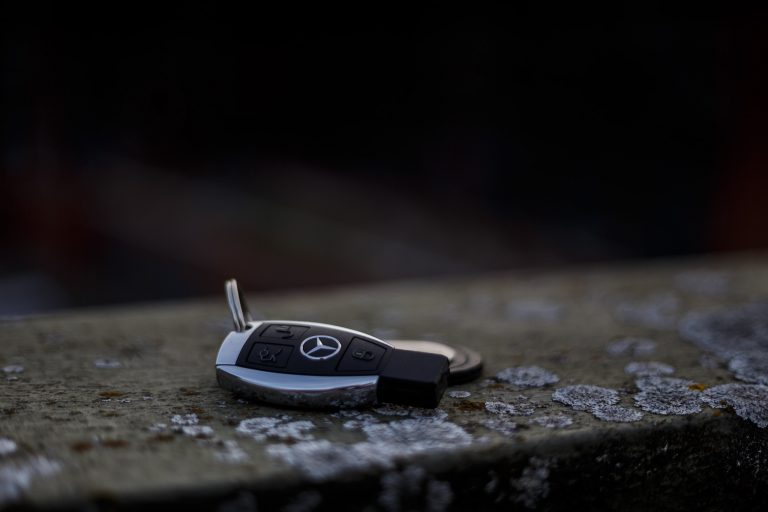 Once we are off and moving my first impressions of the car was how capable this small 2L engine was for a car of this size. One of the major reasons for this has to be that the car uses a 9 speed automatic gearbox with shorter gears, making sure that the 204 PS is put to best use. While driving the car in Comfort mode the gearshifts are very smooth and timely, comfortably getting the car around and leaving you to focus on the road.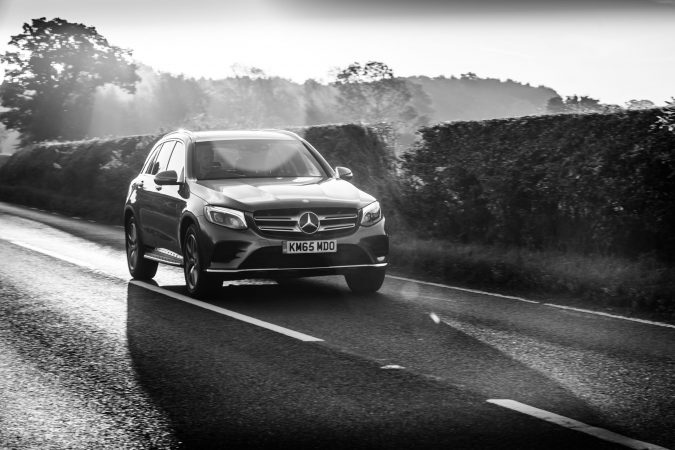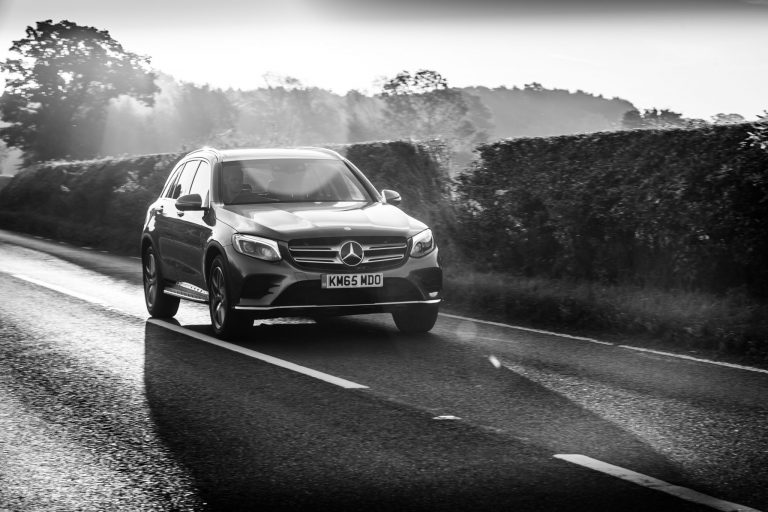 The Mercedes is capable of changing the driving feel using Dynamic Select which gives the driver a choice of five driving modes: Comfort, Eco, Sport, Sport Plus and Individual. The modes are all pretty self-explanatory apart from Individual. Individual mode gives you the opportunity to completely customise how you want the car to operate. I spent a lot of my time flicking between Comfort and Sport Plus mode. The main benefits to me was how the gearbox worked and in Sport Plus it allows the car to rev higher before shifting and on downshifts provides more engine breaking. Without a doubt the Dynamic Select functionality gives the car a different personality to suit the mood you're in.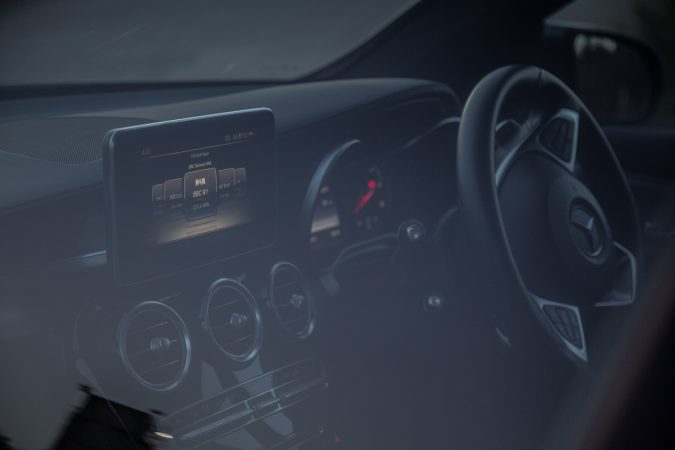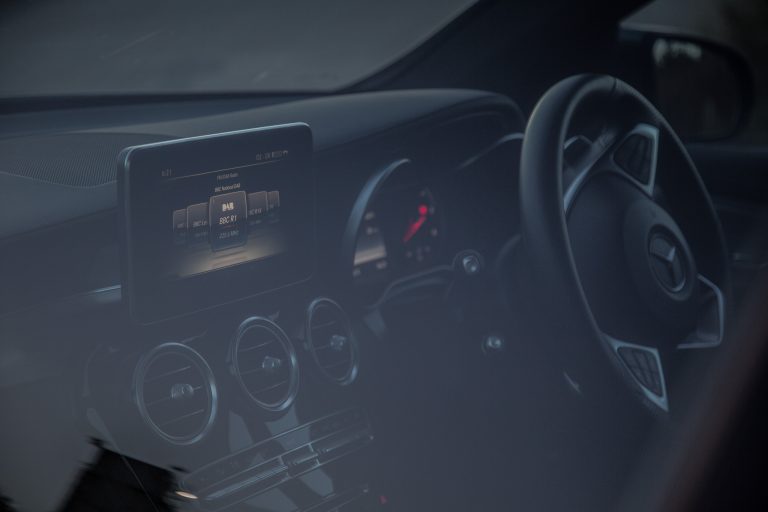 Inside the car I always felt very comfortable and in a good driving position. The seats and steering adjustments are highly customisable to meet your needs as a driver.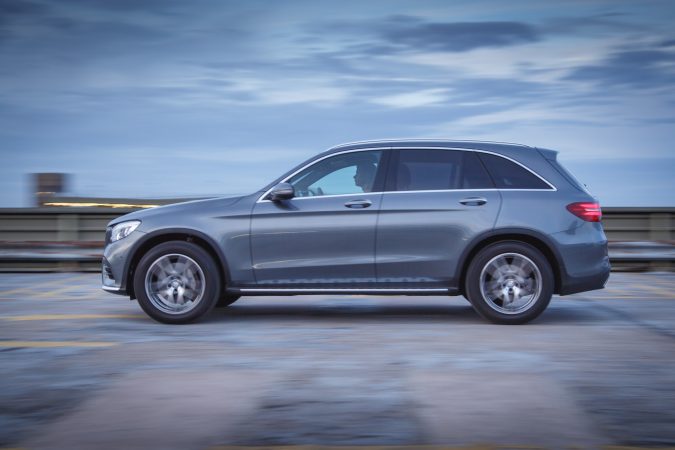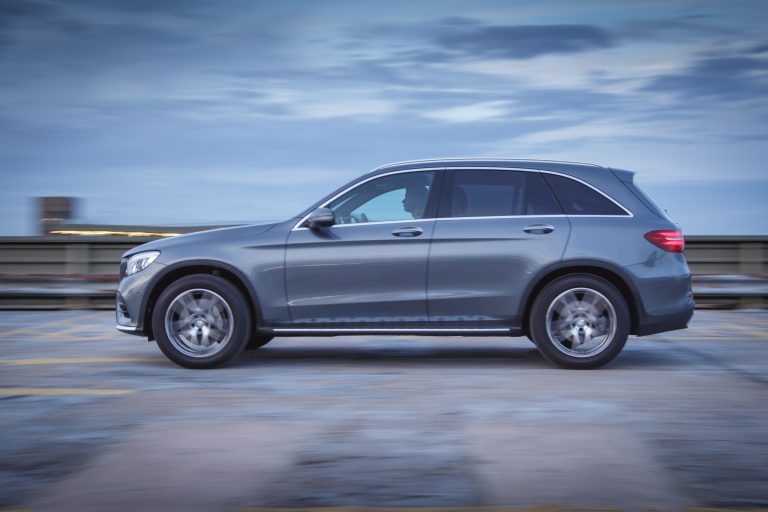 One thing that I did want to cover in detail is Mercedes Distronic Plus system with steering assist functionality. Mercedes have done adaptive cruise control very well for a long time now. And the current iteration works really well to maintain a gap between two vehicles on the motorway whilst keeping around your desired speed. Mercedes have now introduced steering assist which helps the car maintain lane position whilst the adaptive cruise control is enabled and the conditions allow. This isn't really classed as semi-autonomous driving as the functionality is merely assisting. However, the benefits come because the vehicle allows the driver to relax very slightly on a long journey and relieves strain in the driver's arms as the car takes up most of the inputs required itself. It is very useful. I tested this out on a selection of journeys and was impressed with how well it works, and I am interested to see how this functionality is updated as time goes on with Mercedes.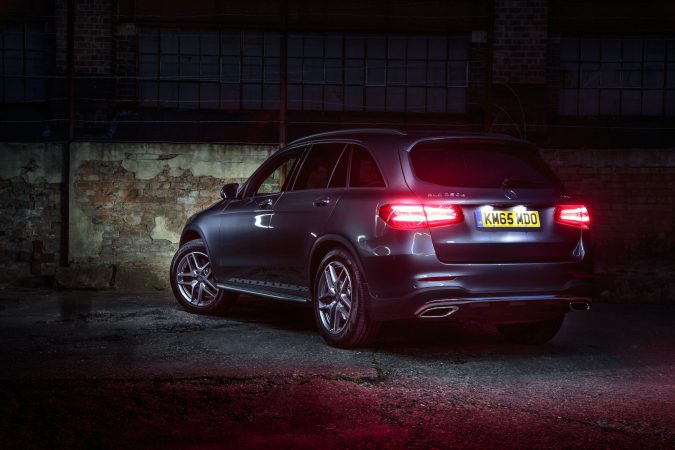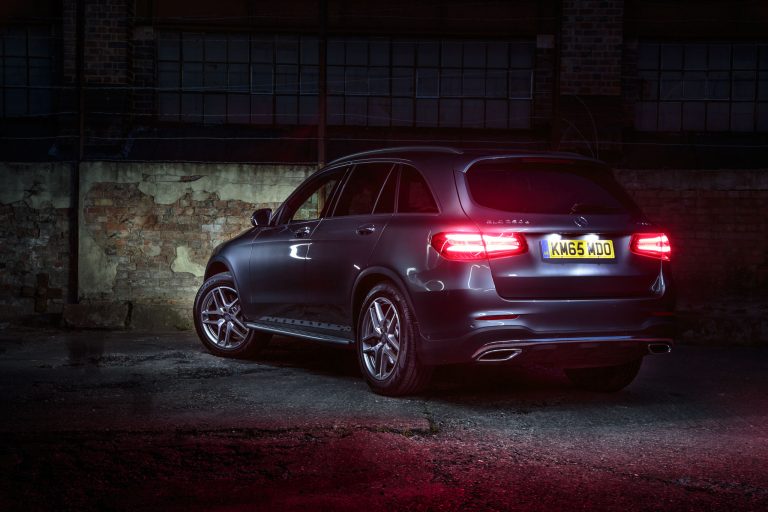 The ride quality in the GLC was pretty good on its 19 inch wheels. If I'm really honest I did think it would be a little bit better as we are talking about a premium SUV, though we do also have to consider that this is not a full-size SUV with expensive air suspension – it's a compact SUV. The ride is very decent, to say the least.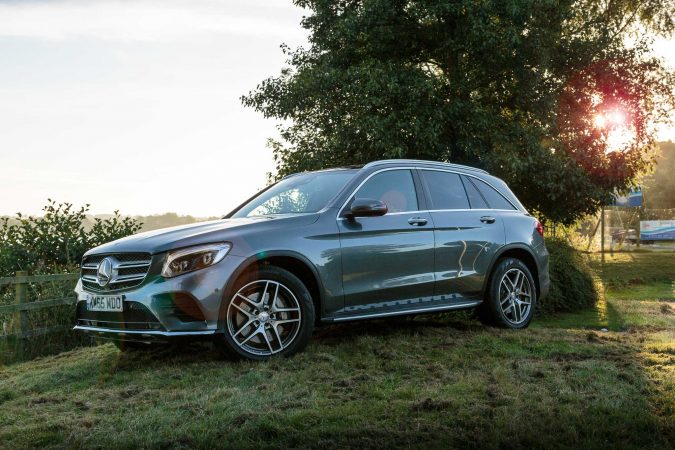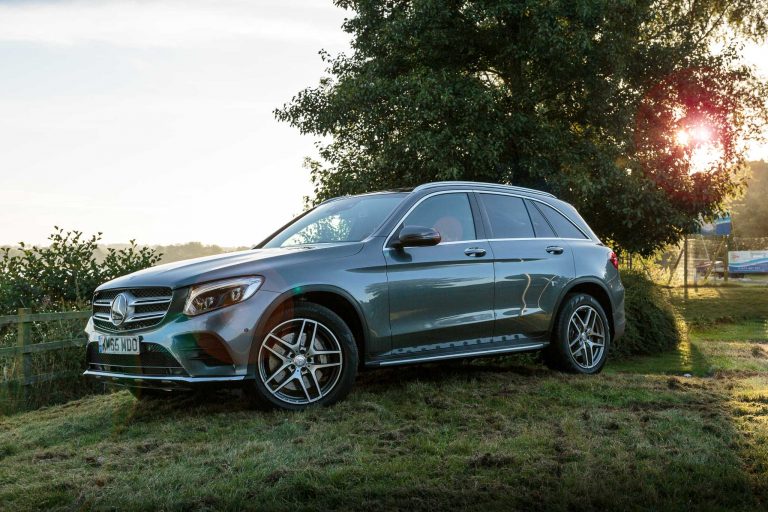 What's it Like Inside?
If there is anything that Mercedes do exceptionally well it is car interiors. And the GLC is a solid representation of that. Take a look at the picture below taken of the GLC interior at night  and you can see it looks super premium. You can see the Mercedes uses a variety of LED lighting to create a very classy atmosphere in this £46,000 car. The lighting can be changed using the infotainment system, and you are able to select blue, amber or white lights to illuminate your interior. But lots of other areas of the dash include strong LED lighting as well to light up the driver instruments and controls. I love how this car looks at night, I was so shocked the first time I saw it.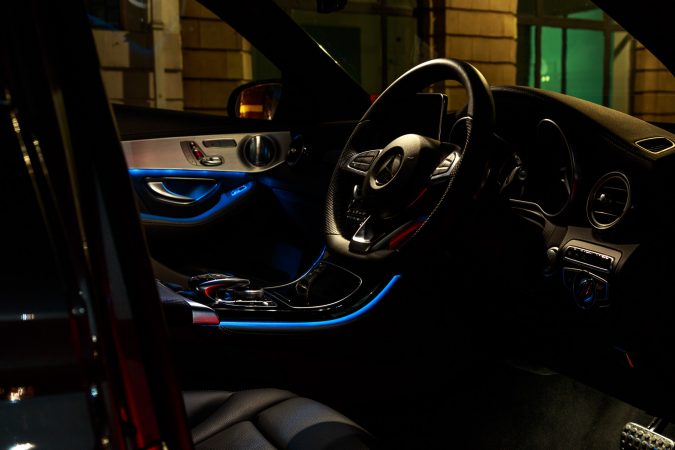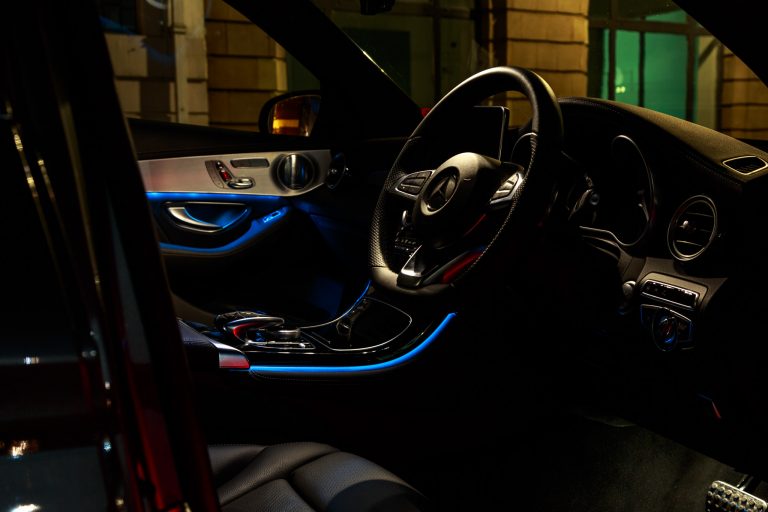 As far as materials go quality-wise, of course, this car is an absolute winner. It is built the way Mercedes models are meant to be built and the car definitely feels and looks as good as I desired. It's fair to say that the car is relatively complex inside as it does have a very wide feature set. Mercedes have taken their best efforts to simplify things with how you input and control the system. But personally even as a technical person it took me a while to fully understand all of the options of this car. This isn't a negative point but maybe bare in mind the short learning curve for when you purchase your next Mercedes.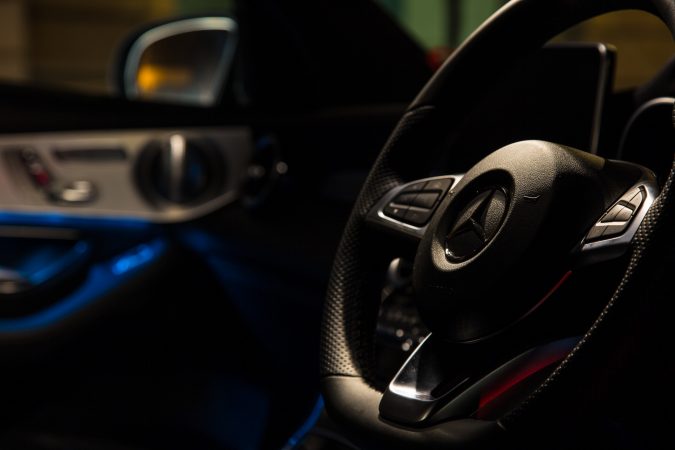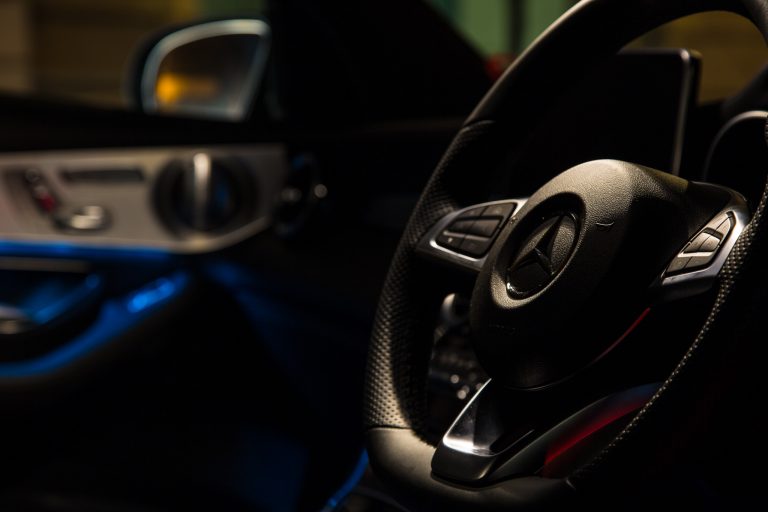 Regarding passenger and boot space, the car was incredible. The front and back of the car felt very roomy and very comfortable no matter how long you spent in it. The tailgate was electrically assisted, which I love as a nice little luxury. The boot space itself had no boot lip because of a false floor which made loading things in and out of the boot very easy. Also this does allow you to store a couple of items under the floor such as things you don't use on a regular basis. Interior-wise this car scores very highly.
The Experience
The joys of owning a Mercedes has always been about the premium experience and the company are executing at such a high level now. Driving around in this Mercedes for a week does give you that superior feeling that you would expect from a premium car. One thing I did notice about spending time with the Mercedes is that the general public has very strong brand recognition for the premium marque, to the point of which I was surprised by some people I knew.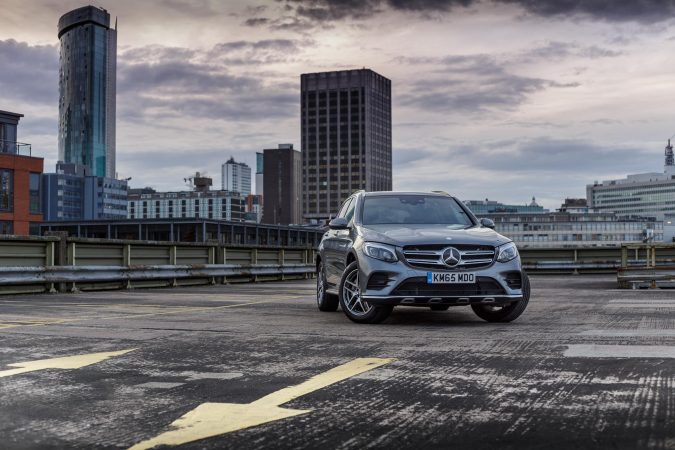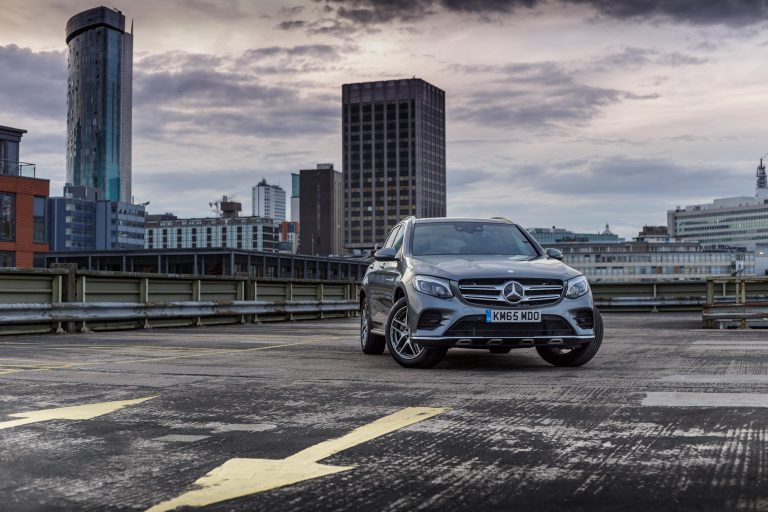 Verdict
The Mercedes GLC 4×4 AMG Line really ticks all the boxes for a car in the compact SUV category. Without a doubt it is going to be the most practical, advanced and comfortable car in this sector. But let's not forget that all of these luxuries come at a luxury cost too. This car does cost over £46,000, but from spending time with it I can see where all those pounds have been spent and when driving you can feel how they can all be enjoyed. So for those looking for a premium compact SUV, this is the one for you.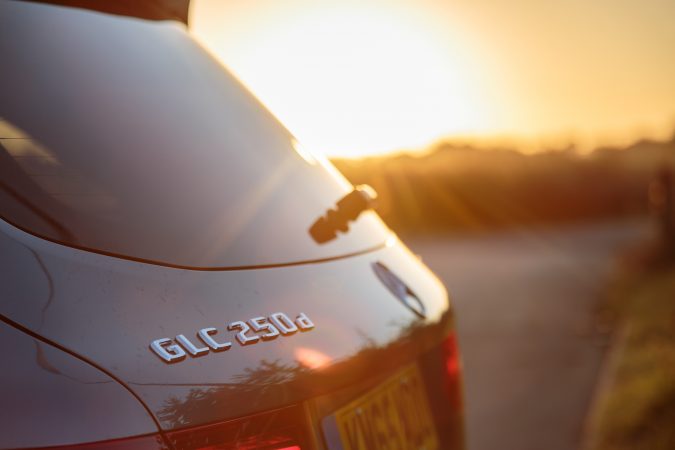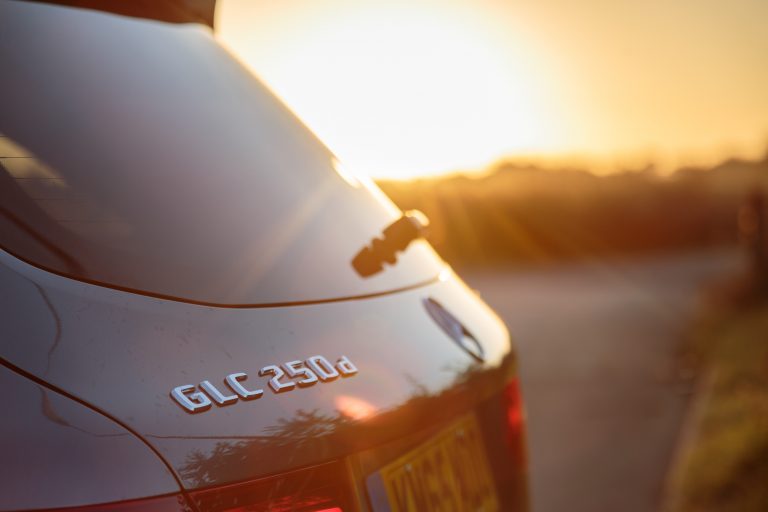 Video Highlights

Specification
Mercedes-Benz GLC 250 d 4 Matic
Price: £46,180
Engine: 2.1-litre inline Turbocharged Diesel
Power: 204 hp
Torque: 500 Nm
Transmission: 9G-Tronic
0-62mph: 7.6 Seconds
Top speed: 138 mph
Weight: 1,845 kg
Economy combined: 56.5 mpg
CO2: 129 g/km
Author: Paul Hadley