Driven: 2017 Audi SQ7 Review
I had the chance to take the new 2017 Audi SQ7 out for a short drive, and here are my impressions on this quite extravagant choice of a car.
What is the 2017 Audi SQ7 all about?
It's almost guaranteed that any modern luxury SUVs you get into nowadays will be as comfortable as an S-class or 7-series. They'll gladly go over bumps and potholes without whining too much. Perhaps most importantly though, being essentially a full-sized SUV it can help with more practicality and safety.
With that in mind, I approached Audi's all new SQ7 with an open mind.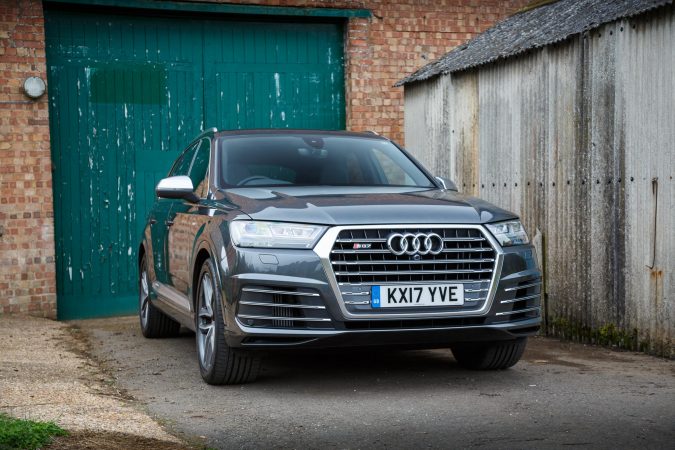 From the outside, the 2017 Audi SQ7 is a decidedly remarkable looking thing. Other than its Range Rover size, it's as business-like as you can get. This is Audi's styling language at its best. They're the kind of guys that would put a Gallardo V10 into an estate that looks almost identical to the base model, the RS6.
From the front or the rear, there's nothing that will immediate to tick you off. What will begin to alert you of its privy nature though, are those beefed up brakes. The red caliper with the 'S' logo is a £400 option, so it is possible to remain incognito here as well.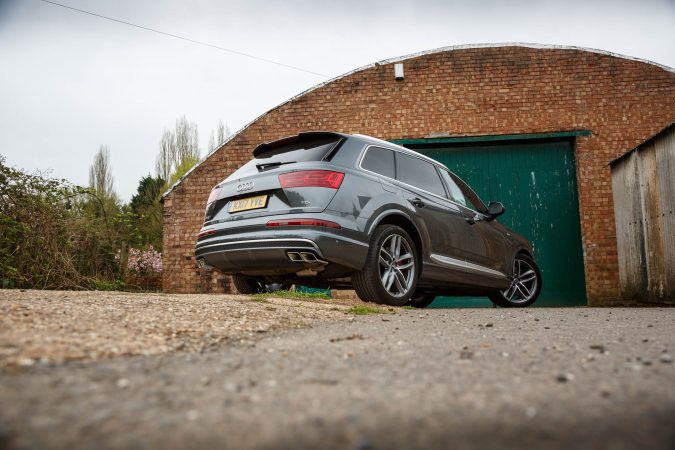 Of course, if you spend the time studying the differences on Google, you can spot an SQ7. Chances are, customers that look at the SQ7 doesn't care about the looks. Otherwise they would just go for the already excellent Q7. It's the engine that is the real intriguing part.
The SQ7 has an all-new diesel V8 engine in it. It has two turbos configured for sequential boost, an attempt to smooth out the powerband. What's really cool though is the addition of an electric compressor as an attempt to truly reduce turbo lag.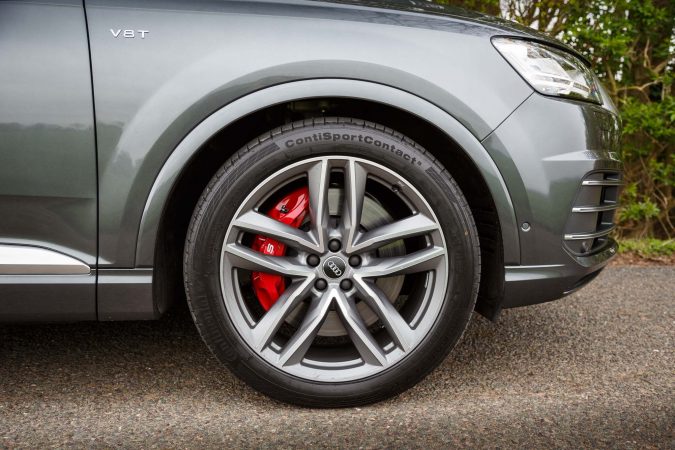 As a result of plenty of forced induction, the engine puts out 435 PS and 900 NM of torque over half of its rev range, starting from a staggering 1,000 rpm.
That V8 drives an 8-speed Tiptronic automatic transmission. Being a Quattro, of course it's clever all-wheel drive. This means the 2017 Audi SQ7 has a sub 5-second 0-62 mph time and a limited top speed of 155 mph. While weighing over 2.3 tonnes. Blimey.
It's pretty economical for its punching weight as well, able to manage an Audi-rated 37.2 mpg, and puts out about 200 g/km of CO2.
How does it drive?
Owners of the SQ7 will likely stick to straight, open roads and motorways. On those kind of roads, there is quite literally nothing to complain about.
This engine is pure magic. It's smooth, it's big, it's powerful, and somehow, it's incredibly responsive. Without reading the spec sheets, you wouldn't even know it weighs over 2-tonnes.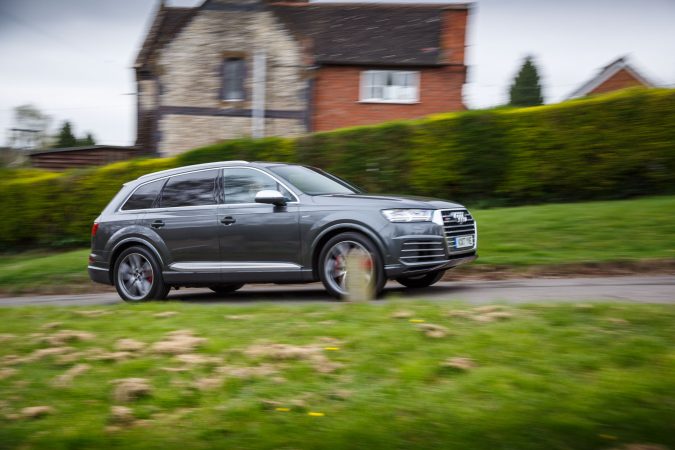 The combination of the electric compressor and a sequentially-arranged turbo definitely helps the SQ7. While in most turbocharged large cars you'd be used to opening it up a lot to get going, the SQ7 is a different animal altogether.
After a while, you acknowledge the presence of a boatload of torque hidden under that bonnet. Then, you'd begin to find out you don't even need more than half throttle. It's that fast.
The throttle is lovely to work with, it's immediate. In default mode, the SQ7 will coast in neutral automatically though. What you really want to keep the SQ7 in is the S mode, where it reacts even quicker and sharper.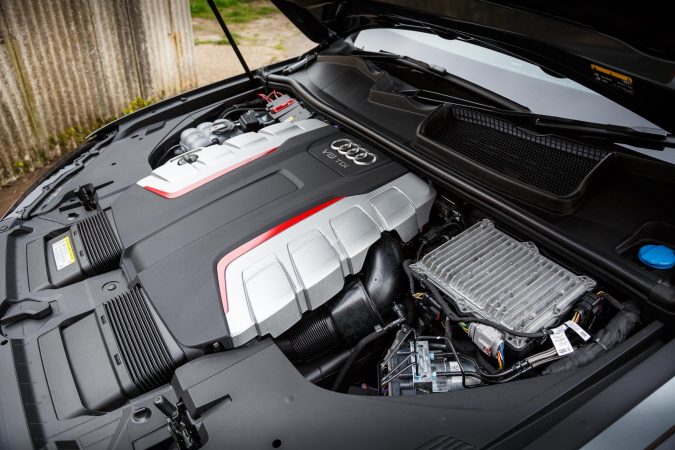 Now, while the SQ7 is a big honking luxury SUV, Audi played their tech-cards to keep the SQ7 in check around corners. Active roll control, adaptive air suspension, and Audi's well-proven Quattro AWD system comes together.
Driving around corners, the SQ7 stays flat and true. There is no sense of threat, considering it weighs so much. The good thing with so much torque is you can take your time around the bends, put your foot down and fly out the other end.
Of course, if you're wondering about the SQ7's ability during an afternoon time-attack run of Lydden Hill, you're looking at the wrong car. With that said, its corner performance is impressive.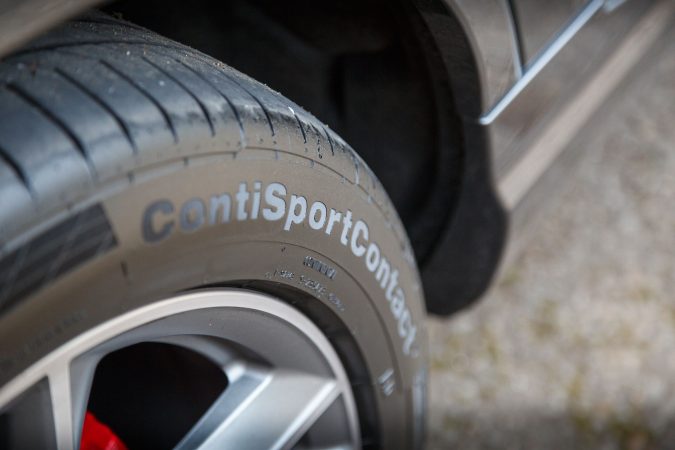 It really comes into its own though when you turn the switch to Comfort, and just relax. Take your time. You feel isolated in an SQ7, with minimal cabin noise. Refinement is as predicted; sublime, with the SQ7 coping with rough roads like it's hovering.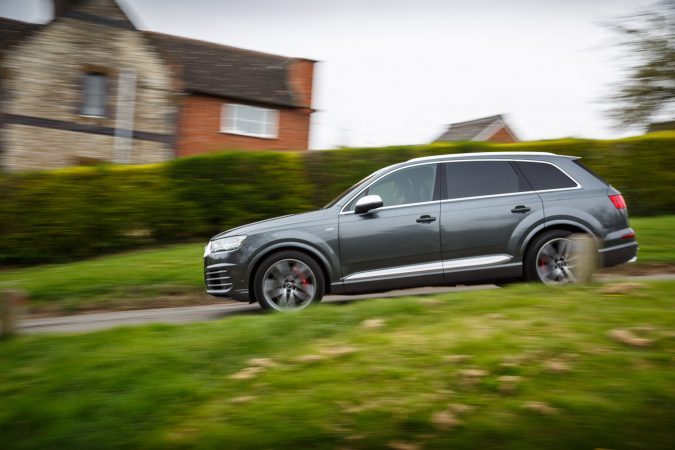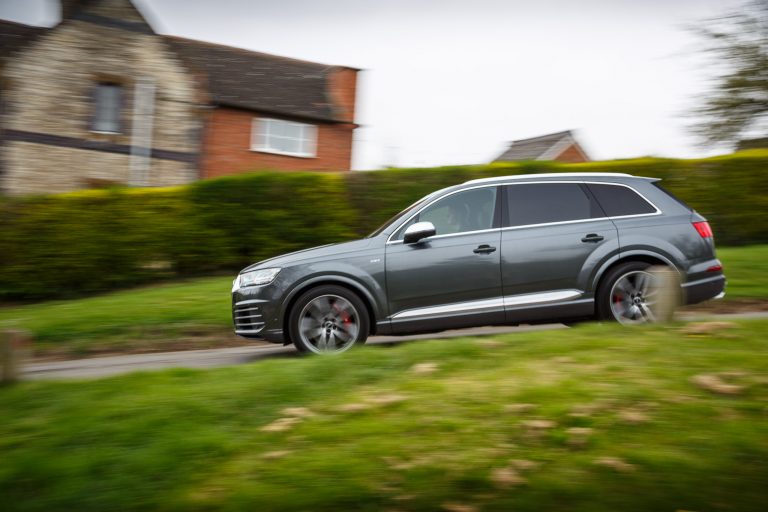 Still, the sheer amount of mass moving hurts the SQ7. If you push it, there is a hint of understeer. The brakes stop the SQ7 well, but if you race it, I suspect they will begin fading in no time. Nevertheless, it doesn't deter the amazement I have for how well the 2017 Audi SQ7 handles it's weight.
What's it like inside?
Just like the engine, the interior of the SQ7 lives up to the Audi name.
If you like the Q7's interior, chances are you will love the SQ7's interior. It is pleasantly spacious, roomy and airy. You also get more toys to play with for more of your money. Leather covers almost every surface you can find on the SQ7, making everything rather pleasing to touch.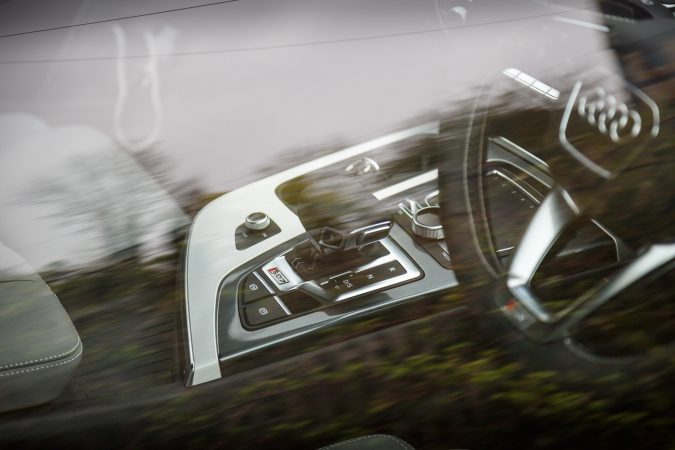 That includes the seats, which are not only leather, but quilted leather. The kind you would find in other luxury brands, such as Bentley. There is really nothing to complain about for you or your passengers.
I would like to bring your attention to the dashboard though. It's a surprisingly low dashboard, paired with a rather commanding driving position, it means visibility is excellent. There are S badges around the inside, and the buttons are pretty well managed by Audi here. German efficiency.
Being an expensive German luxury barge, you can expect Audi to put in a lot of tech. The important ones related to your driving experience have dedicated buttons. Otherwise, they are accessed by the centre infotainment system that comes out of the dashboard.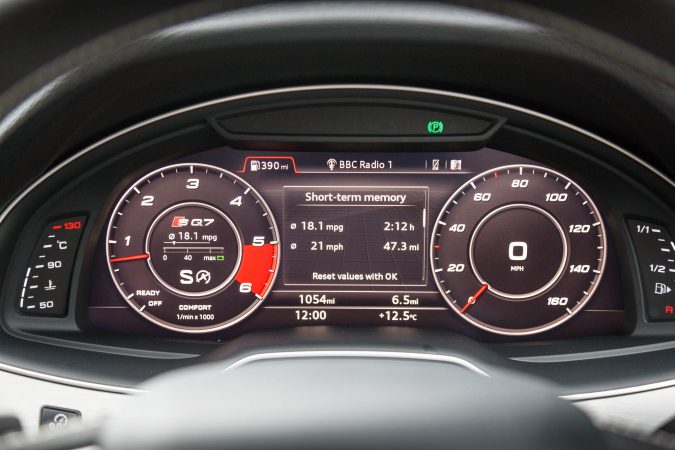 Additionally, Audi is keen to tell you all about their Virtual Cockpit, which is basically a large digital screen displaying the instrument cluster. It comes with some extra features, like Google Maps, thanks to Audi Connect. There is a sim card built-in though, so it's good to go right away. It's not free forever, but you can extend it from 3 months to 3 years with the purchase of the Technology Pack.
Because the interior is so quiet, Audi has incorporated a symposer to add in a bit of flair for the V8. Our SQ7 had the BOSE 3D sound pack ticked, and it sounds quite phenomenal. We also had the Night Vision Assistant, while I didn't get to try it, I'm sure it is just like Mercedes's own.
It can seat 7 people, but the 3rd row of seats barely have legroom. With all seats upright, it has 235 litres of boot space. With the 3rd row folded down, it expands to 705 litres. Not too shabby, certainly enough for normal luggage.
The experience
The 2017 Audi SQ7 is one of the most comfortable and business-like cars I've driven. It is properly rapid, incredibly comfy, and very expensive. Despite the price tag though, I think the SQ7 would blend in well.
What do I mean exactly? It doesn't have as much road presence as most of its competitors. Look at the Range Rover Sport, BMW X5M, Porsche Cayenne Turbo. People immediately know those cars are special, but not the SQ7, it's more subtle and that is a good thing.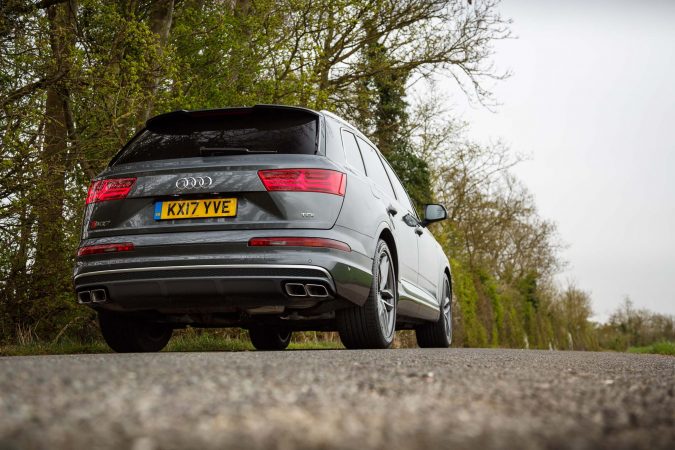 Verdict
Chances are, buyers of the SQ7 won't even look for the reviews. They know they will get a good car. So the price is quite irrelevant, but the base SQ7 starts at £70,835. It is a lot of money that most SQ7 buyers won't even mind.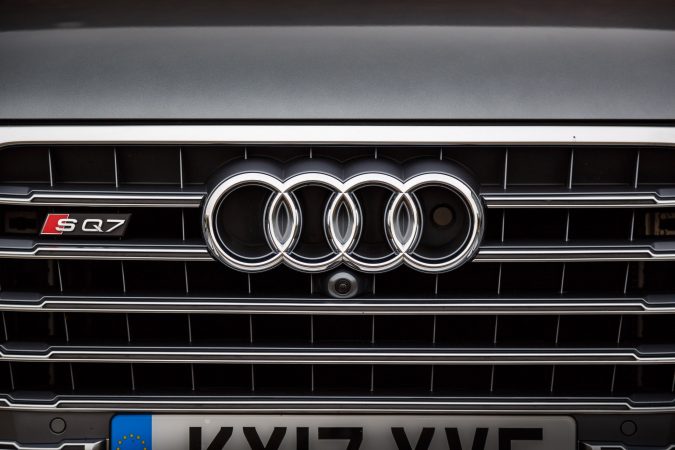 If you want more style, try a Cayenne or Macan. If you want more poise and street credit, the Range Rover Sport will work for you. However, if you want a big, full-sized luxury SUV that simply works, and separates itself from the mainstream pack, look no further than the Audi SQ7.
Video Highlights

Specification
2017 Audi SQ7 Review
Price: £70,835
Engine: 4.0-litre biturbo diesel V8 with electric compressor assist
Power: 435 PS
Torque: 900 Nm
Transmission: Eight-speed Tiptronic automatic transmission
0-62mph: 4.9 Seconds
Top speed: 155 mph
Weight: 2,330 kg
Economy combined: 37.2 mpg
CO2: 199 g/km
Author: Paul Hadley