Driven: 2017 Kia Niro HEV Review
Following a week of testing the 2017 Kia Niro HEV – hybrid electric vehicle – here are my thoughts on the fresh-looking crossover.
What is the Kia Niro HEV Review all about?
The Kia Niro is the latest release to hit the crossover market. Kia has been particularly successful with the Sportage in the SUV market and has brought many of the features down to a slightly smaller package. The car is the brand's first dedicated hybrid car that is designed to be cost effective to run. It is worth clearing up that the car is a hybrid electric vehicle (HEV) and not a plug-in hybrid electric vehicle (PHEV). This means you can't charge the car from a plug in your house, as an example, but it will charge itself via regenerative braking on the move.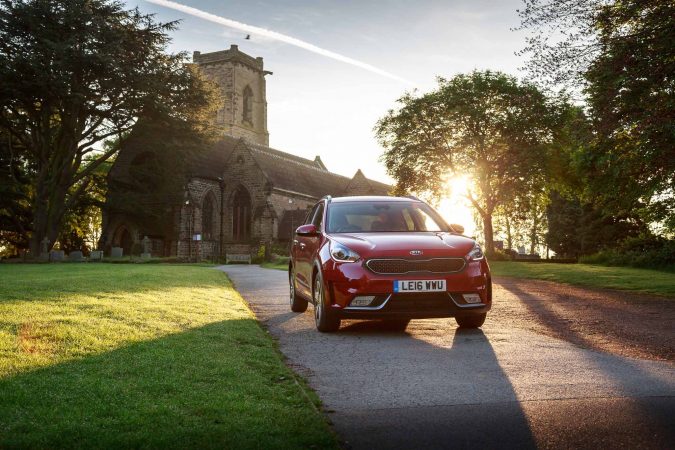 The Niro is available in 4 trim levels; 1, 2, 3 and First Edition. We tested the trim level '2'. This includes features like a 7 inch touchscreen satellite navigation, roof rails and a reversing camera. There is also a 4.2 inch supervision cluster between driver's instruments, rear privacy glass, LED rear tail lights and LED daytime running lights.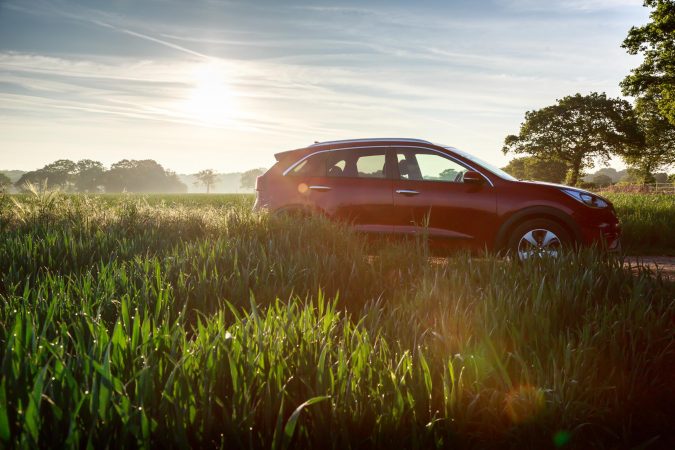 This car certainly has your classic crossover looks with rugged rubber arches and under splitter promoting an off-road-ready look. Size-wise, of course, the car isn't massive at all. It has the SUV looks without the bulk so fills that popular crossover niche.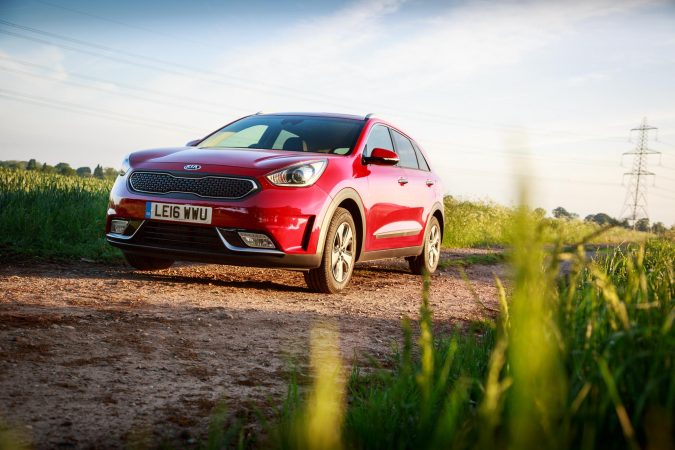 The hybrid electric vehicle uses a 1.6 litre GDi petrol engine and a 1.56 kWh lithium-ion battery that powers an electric motor. Together they enable the car to create 139 bhp and 265 Nm of torque. This power runs through a 6-speed automatic gearbox. This means the car can get from 0-60mph in 11.1 seconds and will give you a top speed of 101mph. However, and most importantly for some, the car can achieve a fuel efficiency figure of 74mpg, which is pretty reasonable for a crossover.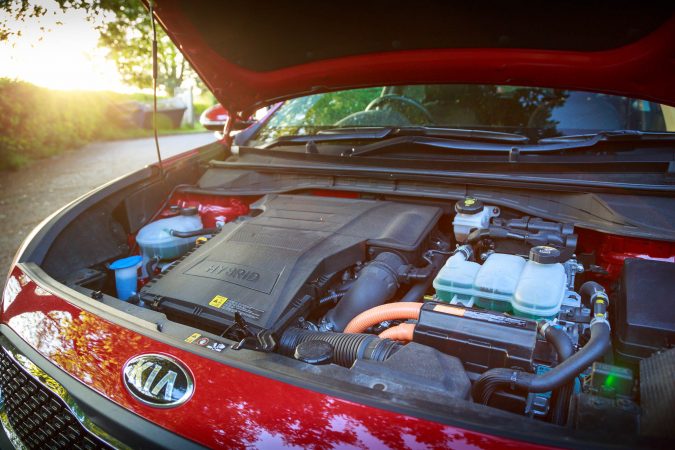 How does it drive?
The great thing about the Kia Niro HEV is you get the practical elements of a small SUV, but still have the driving experience of a saloon car. You sit a little bit higher than a regular car, yes, but it is still a reasonable size and so it's no challenge to drive. Visibility all round is good, with a reverse camera and large wing mirrors to help with parking.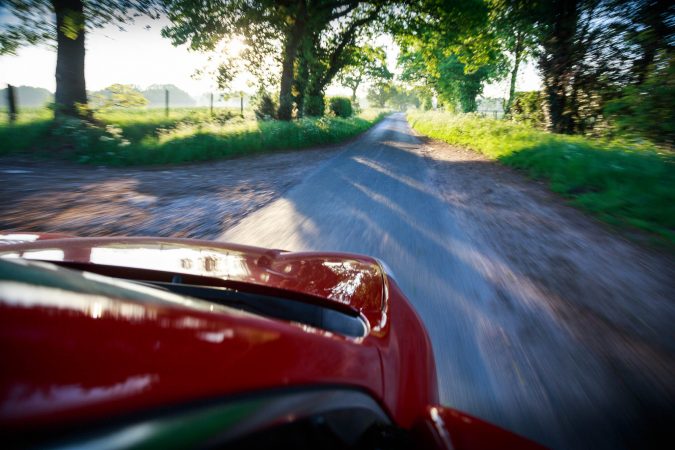 The engine and gearbox configuration impressed me. The car is no more complicated than your standard automatic. The acceleration feels very responsive and the 6-speed automatic gearbox is well paired to the engine and electric motor. It has a nice, smooth operation and when driven gently you can barely notice the shifts between gears.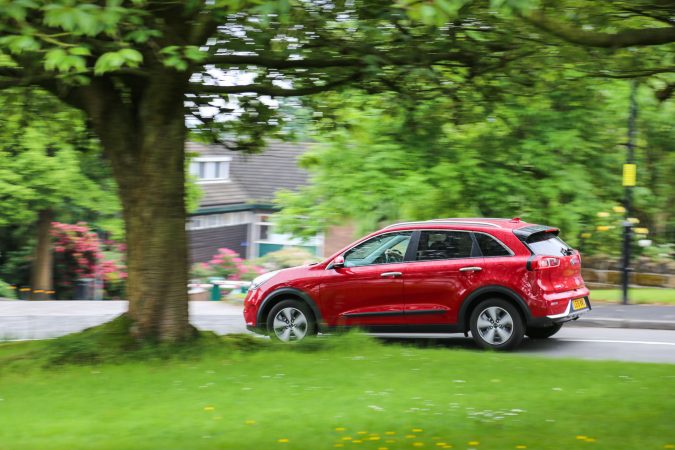 Hybrid Advantages
The primary gains from being a hybrid car are the car will return greater miles per gallon and lower CO2 on average. But other benefits include incredible levels of refinement. When the engine isn't running there is, of course, no engine sound and no vibration coming from the car. This creates a spooky yet utterly refined driving experience. It is quite surprising to see how often you don't need the engine running when moving around in traffic.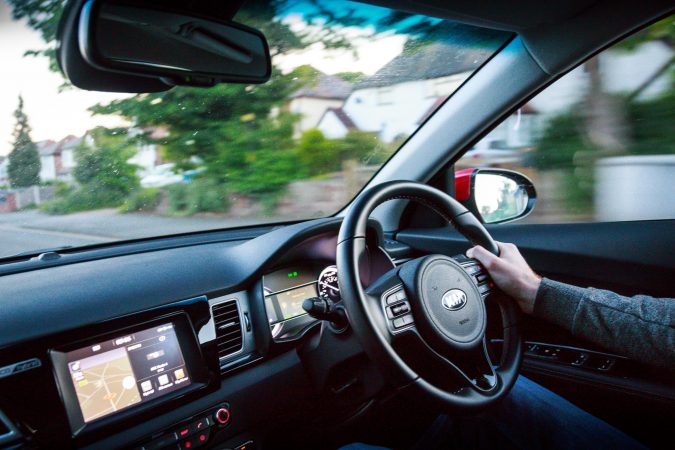 From spending a lot of time with the car, you notice that even at motorway speeds, tyre and wind noises are low. You can also comfortably have a chat on the handsfree phone without being drowned out.
The realistic fuel efficiency figures for the Kia Niro HEV are very impressive. My week of not driving very efficiently averaged out at around 64 mpg, which is incredible really.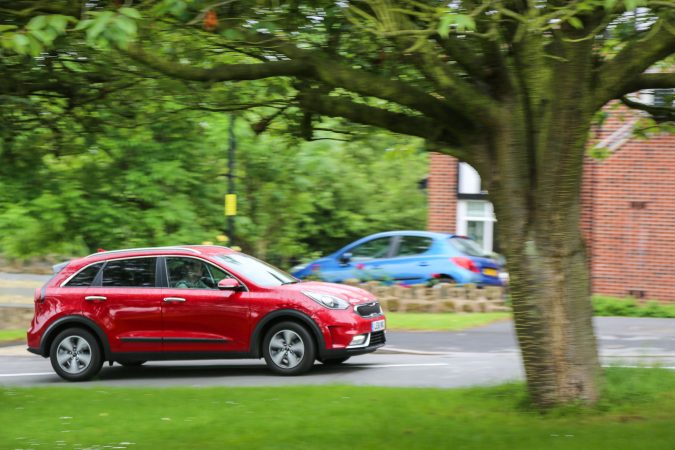 Let's not forget the Kia Niro HEV is a pretty safe car, being newly built. The car includes ABS, Hill Start Control, Rear Cross Traffic Alert and Autonomous Emergency Braking. Additionally, there is Tyre Pressure Monitoring, Electronic Stability Control and Lane Keep Assist. Wow, now that is a mouth full. So when your luck is against you, at least you have these computers helping to keep you safe.
What is it like inside?
The Kia Niro interior was one of the parts I was most impressed with, bearing in mind the cost of the car. Take a look at the pictures below and you will see why. There are no real shocks to the inside of this car. Everything is clean, tidy and well laid out. Being 2 trim, the car comes with a 7 inch touchscreen navigation that works exceptionally well to touch and gestures.
Personally, I don't think the car looks too complicated on first glance. I exceptionally liked the eco-focused driving instruments. Rather than having a tachometer gauge with numbers, it was demonstrated with a green area for eco driving and grey area for when more power was required. In the middle of the driver's instruments, there is also a 4.2 inch TFT screen that will show you what is going on in the hybrid system beneath you. It shows whether power is coming from the engine or the batteries and whether or not it is flowing in or out of the wheels and the car is driving or regenerating power by braking.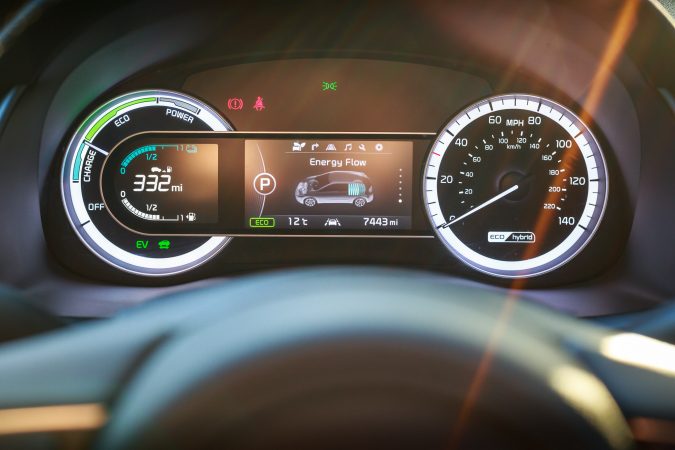 The boot space available in the Niro was pretty large for its class and was a very practical space for daily use.
The Experience
The Kia Niro HEV driving experience shocked me. Adding in the hybrid element really gives the car a bit of a futuristic driving feel. This magic electric boost makes it exceptionally relaxing and smooth to drive when you are doing any kind of town driving. There are endless benefits to this that you don't really see until you spend some time in the car in real life. Of course, as soon as you turn the car on it makes no noise because the engine doesn't spark up. When leaving the house early in the morning or late at night you can actually do it in full EV mode, meaning the engine isn't running and you are super quiet sneaking onto or off the drive.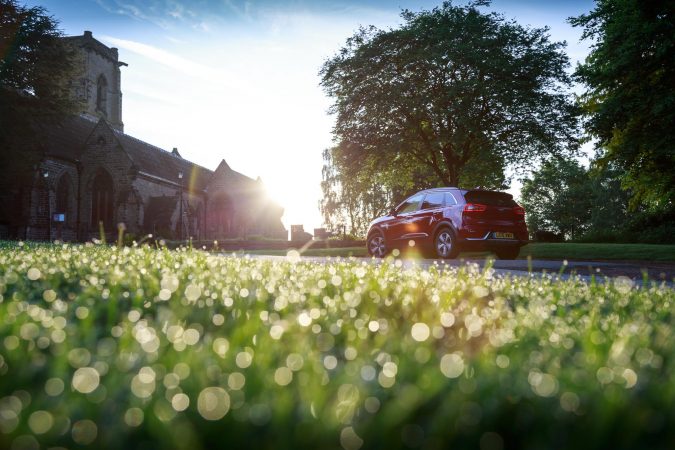 Verdict
The Kia Niro HEV in 2 trim is exceptional value for money at under £23,000. First off, the emissions' benefits are fantastic. Secondly, the real world mpg it provides is very credible. Finally, the practicalities of a car this size on the road are at a great balance point. And this isn't even taking into account other things such as all the kit you get on the car at this trim level or the styling of the car. Personally, I consider this car to be a good bargain for anyone looking for a car this size, which the brand's seven-year warranty supports.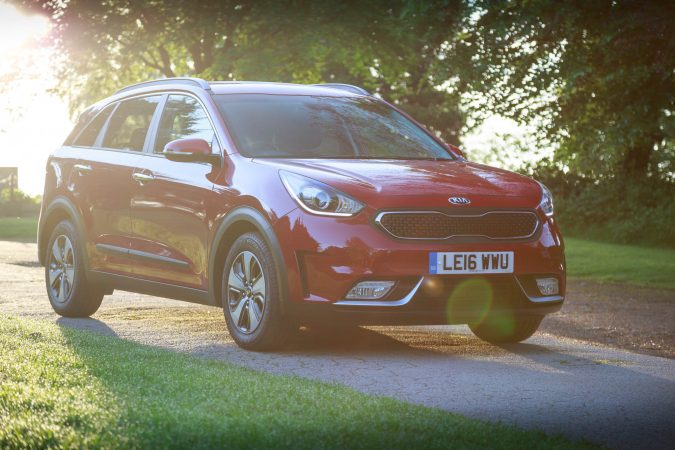 Video Highlights

Specification
Kia Niro HEV
Price: £22,795
Engine: 1.6-litre Petrol + Electric Motor
Power: 139 bhp
Torque: 205 Nm
Transmission: 6 Speed Auto
0-62mph: 11.1Seconds
Top speed: 101 mph
Weight: 1,500 kg
Economy combined: 74.3 mpg
CO2: 88 g/km
Author: Paul Hadley