Driven: 2017 MG ZS Excite Review
MG finally introduces their compact crossover ZS with admirable intentions. Here's what I think about MG's new car.
What is the MG ZS Excite All About?
MG is one of the most symbolic British automotive marques, along with Rolls-Royce, Jaguar, and Aston Martin. At one point, it was arguably synonymous with British roadsters: open top, lightweight rear-wheel drive, and loads of fun.
These days are long gone though, as MG fell into financial struggles, being bought and passed on by multiple brands before finally settling with Chinese manufacturing giant SAIC Motor. Of course, this also meant that MG couldn't continue their tradition of small sports cars.
MG had to be revitalised in the UK, in order to make something that would sell and start making money. While they've been doing steadily well over the years in the UK, they're now attempting a big leap in the form of a compact crossover.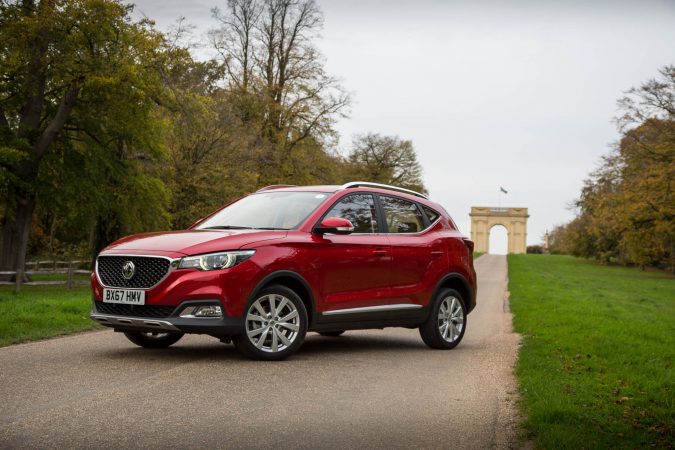 Cue the MG ZS. Not the older ZS hatchback, which is interesting, but a new ZS intended to double MG's sales in the UK. The question is – does it have the merit to achieve this?
The MG ZS definitely follows the very textbook example of crossover design. It's a very safe venture into the compact crossover world which will appeal to typical consumers. In fact, I think its looks are inspired by the other two popular choices – the CX-5 and the Sportage.
Certainly, there's nothing wrong with its design, lying where it does on the conservative side. Being the Excite trim, you get those 17″ Turbine alloys. The 'Dynamic Red' does help to spice it up – a very vibrant scarlet.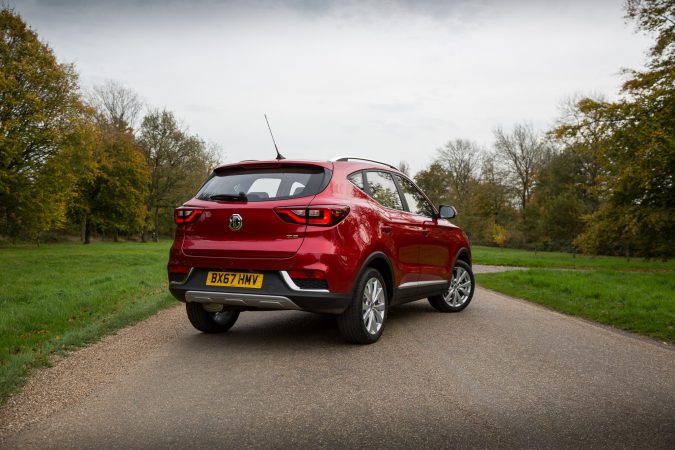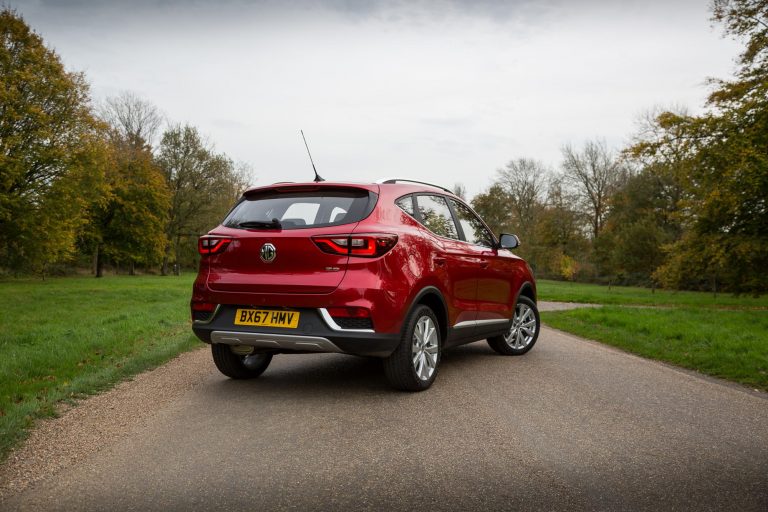 How Does It Drive?
MG didn't make the ZS to provide you with any true fizz when driving – they don't hide that fact once you're behind the wheel. The MG ZS is designed to be an all-rounder that'll pull in customers after their test drives.
The engine is adequate. It trots along steadily. The car does gain speed, and maintains it relatively well. You really have to work the engine hard to gain speed. It does its job of being an engine of course, but it's not the most enticing to drive. However, we do need to remember we could be getting around 50mpg at the same time.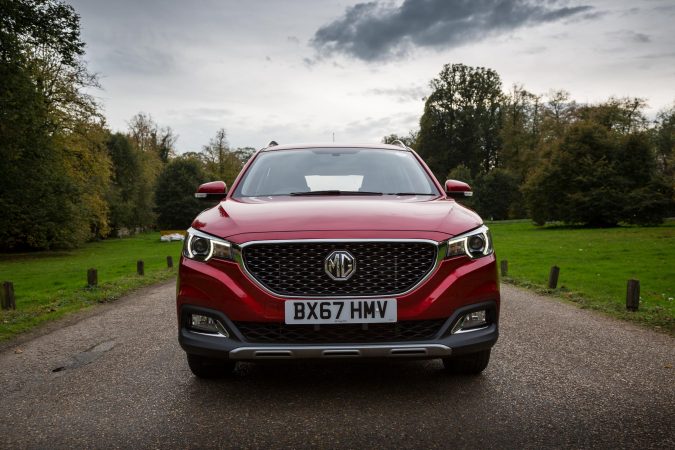 Tuned for UK roads, you may be startled with how decent the ZS rides. In terms of dynamics, the ZS is commendable. It doesn't exhibit too much body roll, and the steering, while light, is actually quite direct.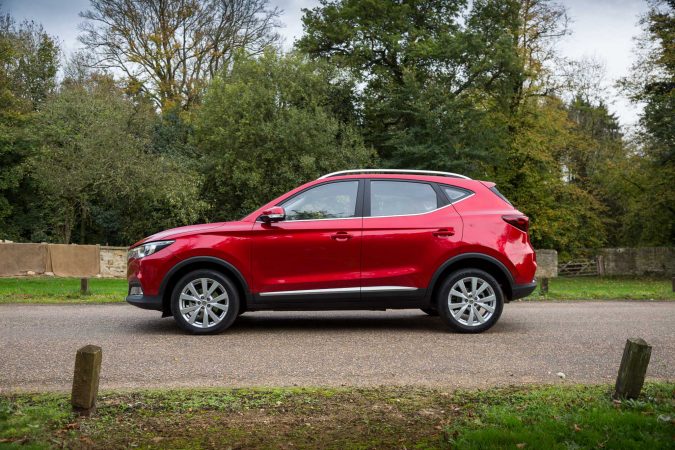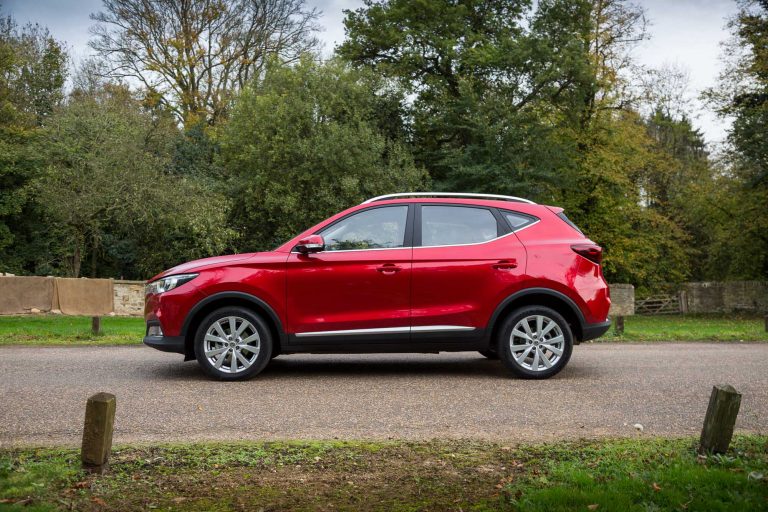 The suspension copes with undulations rather well too. It settles quickly after potholes and crevasses on asphalt, and even provides a modicum of sportiness.
Powering our 'Excite' is a 1.5-litre naturally aspirated inline-4. It puts out 105 bhp and 141 Nm of torque. Sure, it's nothing to yell about, but it gets the job done. Mated to the engine is a 5-speed manual box. It seems like that MG will be sticking solely to front-wheel drive for the ZS for now. Together, the ZS gets from 0-62 mph in 10.9 seconds, onto a top speed of 109 mph.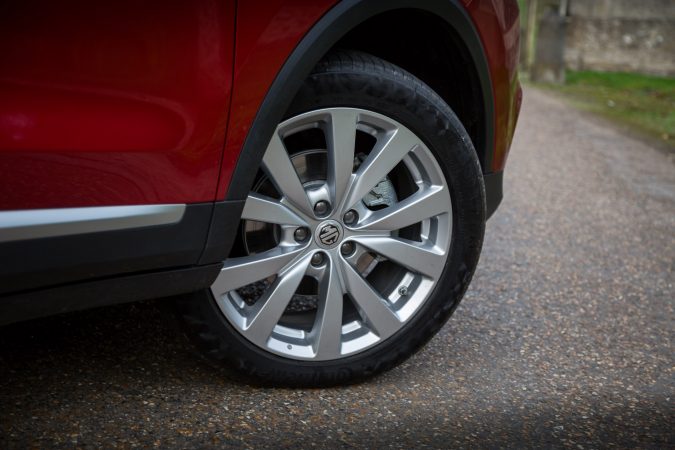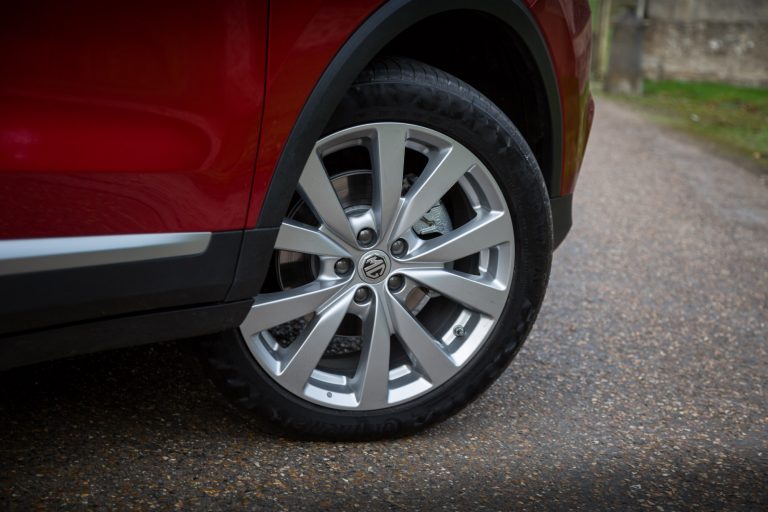 When it comes to efficiency the car, achieves 49.6 mpg combined and putting out 129 g/km of CO2.
Overall, the ZS drives well. The engine didn't thrill me, but the ZS can be entertaining around a B-road. I think many buyers will find that trade-off worth it, as driver confidence is a crucial part in appealing to the crowd.
What is it Like Inside?
The interior is surprisingly plush as well, with pretty premium feeling materials – unusual for a car of its segment. The seats may be fabric, but overall they feel pretty good to sit in. They do hold you in place relatively well too.
MG has put in quite a bit of kit for the ZS too, with useful amenities such as the 8″ infotainment system, cruise control, parking sensors and heated mirrors. The steering is slightly oddly shaped with a larger opening at the top, but in a way that makes reading the instrument cluster easier too. A very clever design.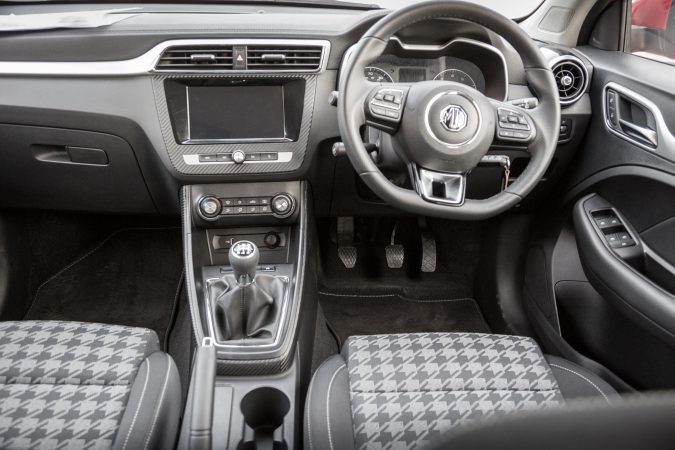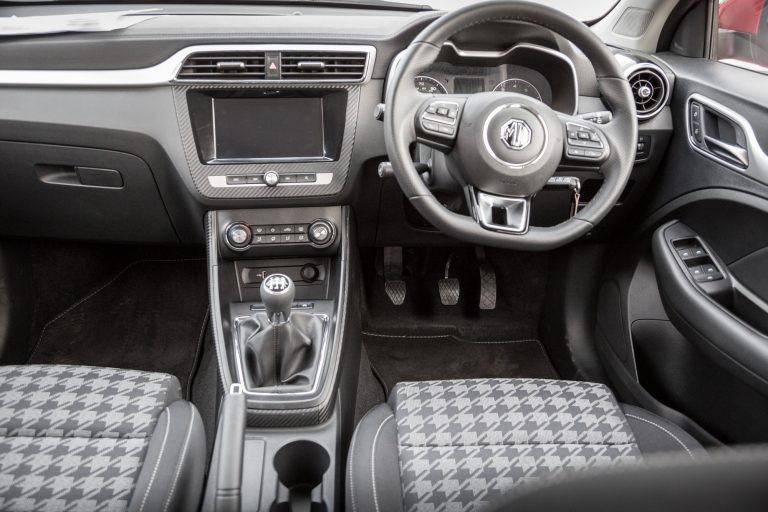 Of course, you can still feel cost savings inside. It doesn't take long to find harsh plastic, and although MG alleviated the boredom somewhat with those designer seats and carbon fibre effect I do find myself wanting a bit of colour in the car.
If there's one thing to love about the MG ZS though, it's the space provided. There is plenty of room available for everyone here, and you can certainly seat 5 people inside. You can find ample storage space just by looking around, and the boot is massive for its class at 448 litres.
The Experience
The ZS is a perfectly serviceable daily commuter, but still super practical to make the most from your weekend adventures too. You don't stand out from the crowd too much; however, the interior is pretty well built for a car of this price point.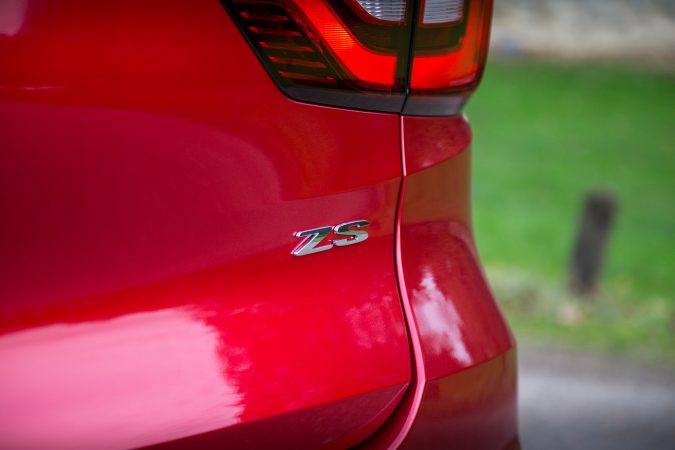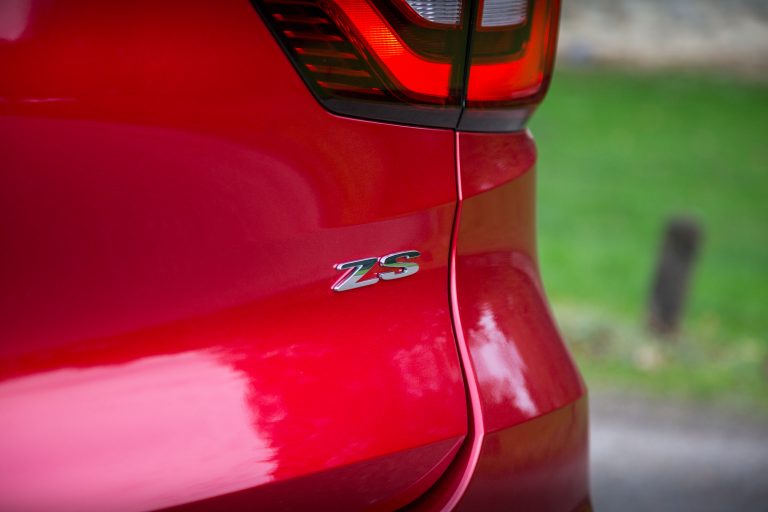 Verdict
So, should you go for the MG ZS? Price is a big factor here, and MG capitalises on that by making the ZS one of the most affordable cars of this segment. It has plenty of space, and it doesn't feel like it's about to fall apart anytime soon. Plus its 7-year warranty and 0% finance will pull in customers. If it's affordability you worry about, the ZS is a worthy contender.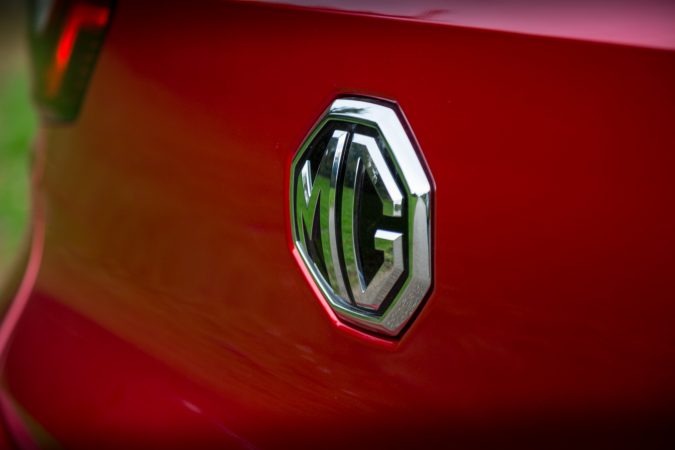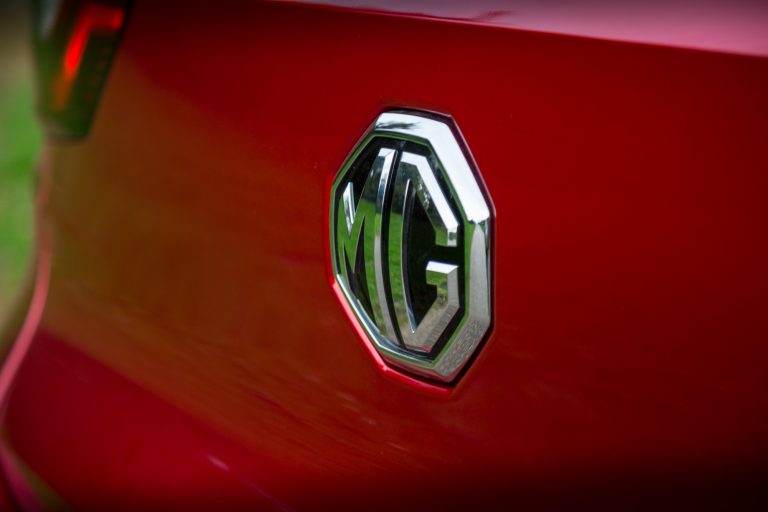 That said, the top-end 'Exclusive' model seems to be worth its higher price bracket. You get leather seats and a reversing camera included, for only a little extra cash. Having driven the 1.0-litre turbocharged 3 cylinder with the 6-speed auto, I'd say to go for that engine too as well. It's smaller, but it actually makes more torque and just feels livelier overall. The gearing is better too, and you'd really want to be lazier in one of these.

Specification
2017 MG ZS Excite

Price: £13,995
Engine: 1.5-litre naturally aspirated 4-cylinder
Power: 105 bhp
Torque: 141 Nm
Transmission: 5-speed manual
0-62mph: 10.9 seconds
Top speed: 109 mph
Weight: 1,200 kg
Economy combined: 49.6 mpg
CO2: 129 g/km
Author: Paul Hadley