Driven: Suzuki Vitara S 1.4 ALLGRIP Review
After a full week of testing out the Suzuki Vitara S, here's what I thought about this impressive mid-sized SUV.
What is the Suzuki Vitara S 1.4 ALLGRIP all About?
The Suzuki Vitara S  is one of the quirkiest and most light-hearted crossovers available on the market today. And I say that in only a positive way – Suzuki loves its quirky designs and bright colours, and the Vitara S is a great example of that.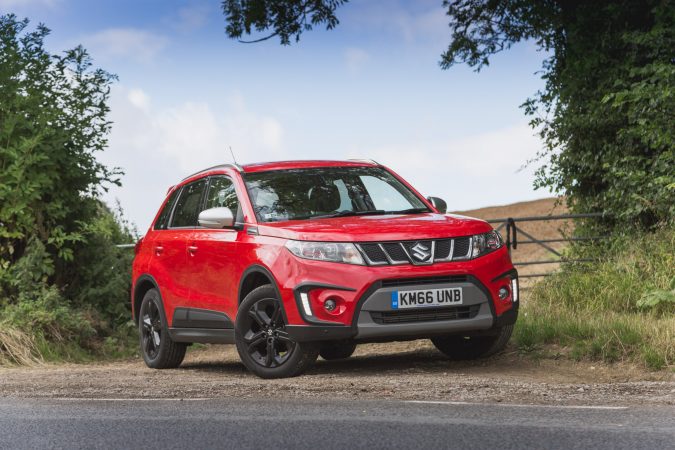 The styling of the Suzuki Vitara S has been hugely improved. The Vitara S's rugged looks immediately indicate it's one sporty and off-road capable car. You'll notice that the whole under-edge of the car has a tough plastic trim around it so any scrapes off-road won't damage the paintwork. The front of the car now looks relatively sharp, with wide headlights that glide straight into the central Suzuki grill. The front bumper also has rather aggressive looking cut-ins.
Looking down the side of the car, you'll see it sits on a nice set of black alloy wheels, with an additional plastic protective surface added to the lower areas of both doors to give the car a nice off-road look. The rear windows are all treated with privacy glass; the actual rear of the car sits pretty tall, highlighting its SUV status, and has a nice spoiler at the top of the rear window.
The 1.4-litre BoosterJet engine creates 140 PS and 220 Nm of torque. The power goes through a six-speed manual gearbox and through to a four-wheel drive system when required, using the ALLGRIP technology. This means that the car gets from 0-60 mph in 10.2 seconds, with a top speed of 124 mph. Suzuki also say that the car should be able to achieve 52 mpg combined.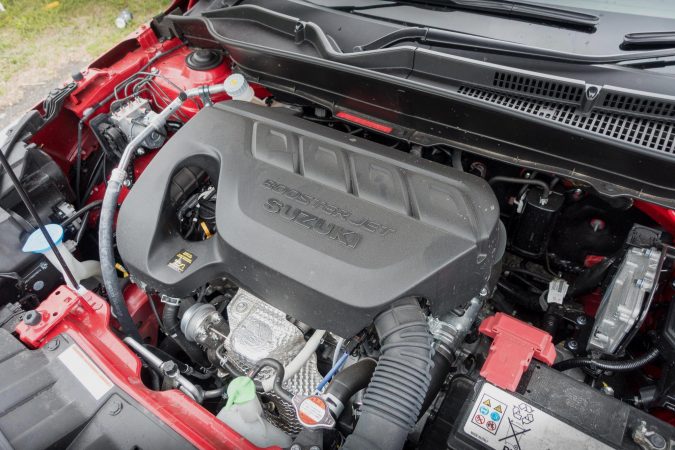 What's it like to drive?
After driving the car for a week, I became very fond of this 1.4-litre BoosterJet engine. I couldn't believe just how fast this engine felt in such a large car – it's incredibly energetic and I have to say works exceptionally well. The car gives you a strong feeling of agility in a place you wouldn't really expect it.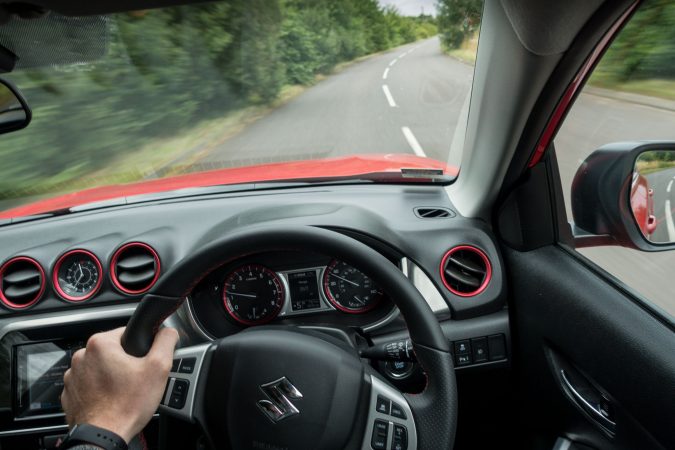 Some may consider the Vitara S to be a large car, but once sitting behind the wheel it doesn't feel too big at all. A small step allows you to climb into the Suzuki and lifts you slightly above typical saloon car height. This makes the all-around visibility pretty good – and don't forget, there's also a reversing camera if you need it. The driving controls are perfectly balanced to enable the majority of people to enjoy the car on both short and long journeys with minimal effort. The car also has three drive modes: Auto, Sport, and Snow, meaning you can adapt the car's response to environmentally dependent inputs.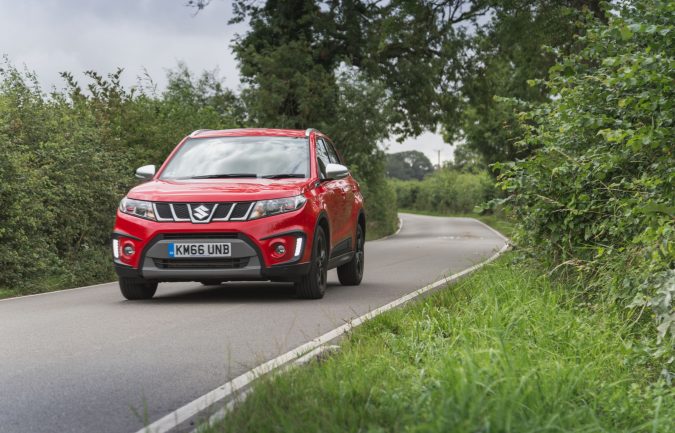 The overall feel of the Vitara S is surprisingly spacious and comfortable, whether you're in town or on the motorway. The high-profile tyres and suspension work well together to iron out any bumps or potholes in the road to help make your trip that little bit more enjoyable.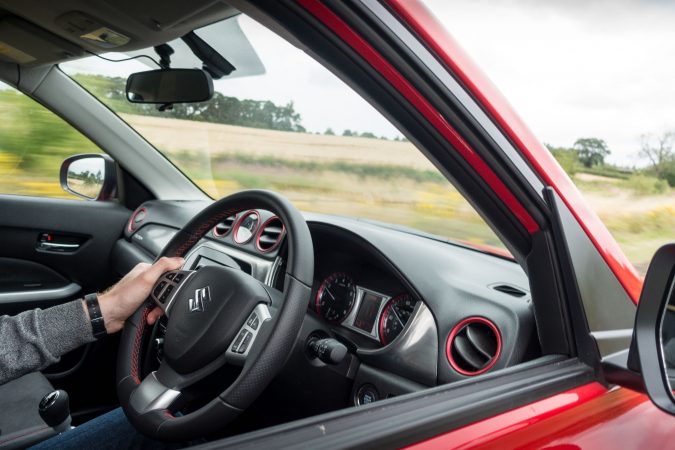 The Vitara S is fitted with a clever safety feature called Radar Brake Support, which is able to detect the likelihood of a collision, then prime and apply the brakes where possible to either reduce impact or avoid an accident entirely. This technology also works with an audible warning to give you a bit of notice if you've missed a possible obstacle in the road, providing you with additional reaction time.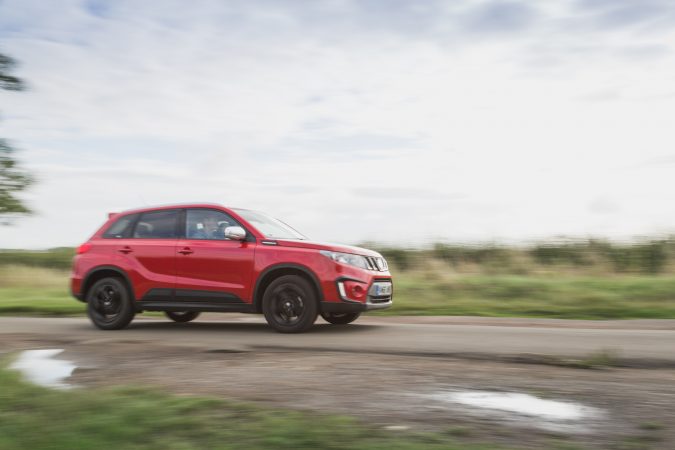 Interior
The interior of the Suzuki Vitara S is still a pretty funky place to be. In our test car we had body-coloured red inserts around the interior which were a nice touch – these were the first thing I caught sight of when getting into the car. After that I noticed everything felt well put together and planned out – there are some very nice design touches and materials inside the car, with plenty of room throughout. This all combines to make a long journey more relaxed.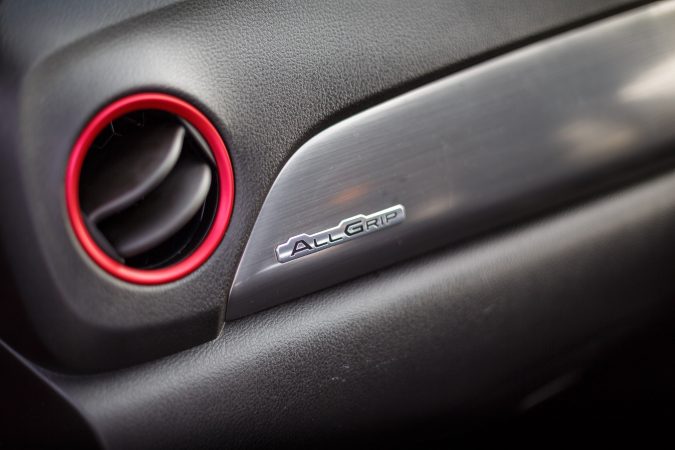 The car's infotainment system comes fully equipped with Smartphone Linkage Display Audio via its large touchscreen, plus three-dimensional navigation maps, mirror link, Android Auto and Apple CarPlay. The system is all very well thought-out and nicely done.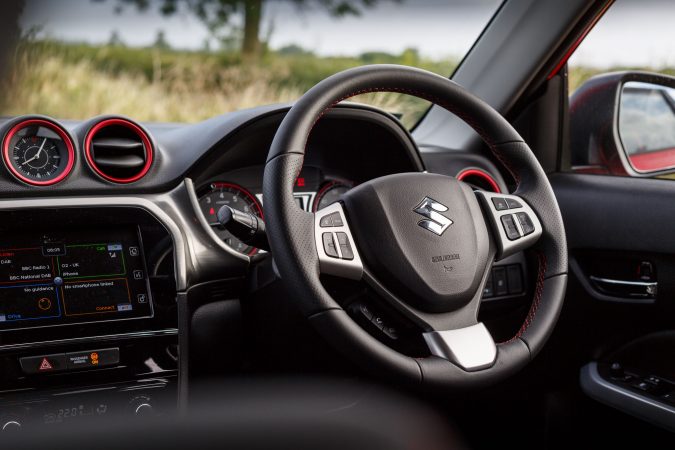 There's a lot to like about the Vitara's interior design. Everything is laid out logically, creating an appealing, simple design. On the practical side of things, there's a lot of room for passengers in the front and back. The boot of the car is functional, with plenty of space for shopping bags.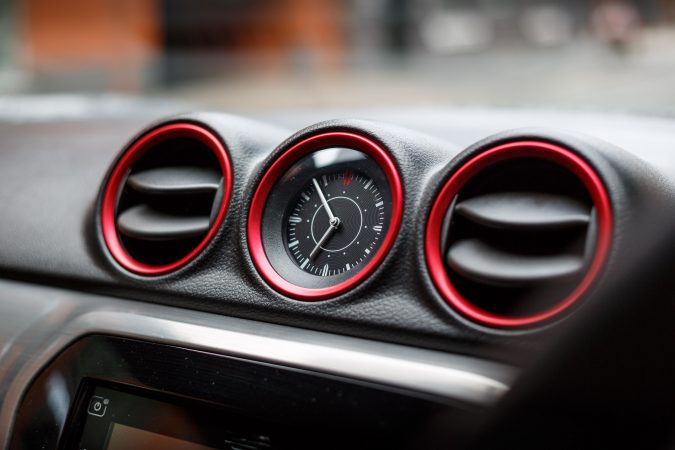 Experience
The overall experience with the Vitara S was really enjoyable. Sometimes it's a good thing for a car not to take itself too seriously, and the Vitara S's funky design, vibrant colours, and effortless driving characteristics really come together to make a fun driving experience.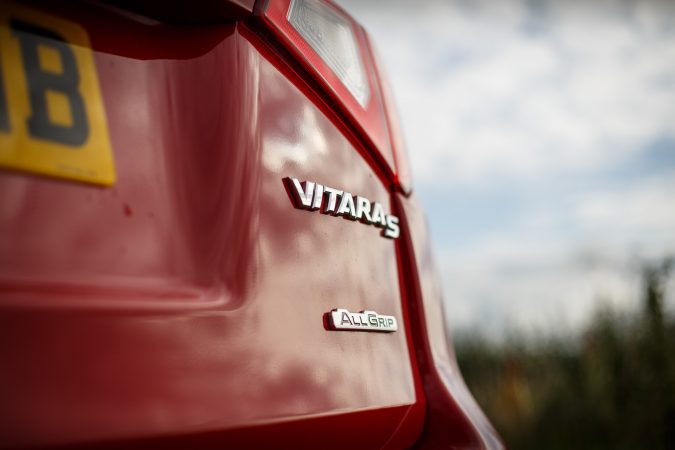 Good looks and fun feelings aside, the car is very practical and very economical, making it easier to use it on a daily basis. The Vitara S's mid-sized SUV position kept me feeling highly secure on the road – always a big achievement.
Verdict
For only £22,249, the Vitara S is looking like a fantastic bargain. This is a well-equipped car, with off-road ability, great performance, good economy, and a bit of soul to it. I can't think of another car in this price segment that comes close. Let's not forget that this car is both more practical and a lot safer than the previous generation – making this the best Vitara yet.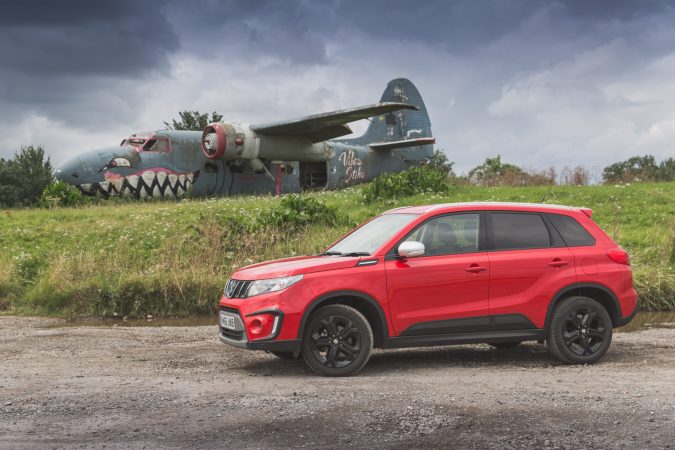 Specification
Suzuki Vitara S 1.4 4×4

Price: £24,749
Engine: 1.4-Litre BoosterJet Petrol
Power: 140 PS
Torque: 220 Nm
Transmission: 6-Speed Manual
0-62mph: 10.2 Seconds
Top speed: 124 mph
Economy: 52mpg
CO2: 127 g/km
Author: Paul Hadley