Driven: 2017 Lexus LC500 Review
The most hotly debated car right now may just be the Lexus LC500, and I was fortunate enough to be able to drive one. Here are my thoughts on this gorgeous cruiser.
What is the Lexus LC500 about?
Lexus has an inconsistent history of making halo sportscars, to say the least. During the dawn of Lexus, they had the SC, or the Soarer. It was essentially a Toyota Supra with the legendary 2JZ as an option, bar the turbochargers and donned in a luxurious fur coat. It wasn't too expensive and appealed to crowds looking for a stylish cabriolet to cruise in.
Then Lexus brought in the mythical LFA. Seemingly out of nowhere, this supercar was veiled under a 10 year development period. When it came out, it had exorbitant pricing, but more importantly, provided the world with one of the greatest symphonies a machine has produced. A V10 is rare, but the V10 found in the LFA was incredibly coveted.
Now, we welcome the LC, a more sensibly priced Lexus. Equally bonkers? Maybe.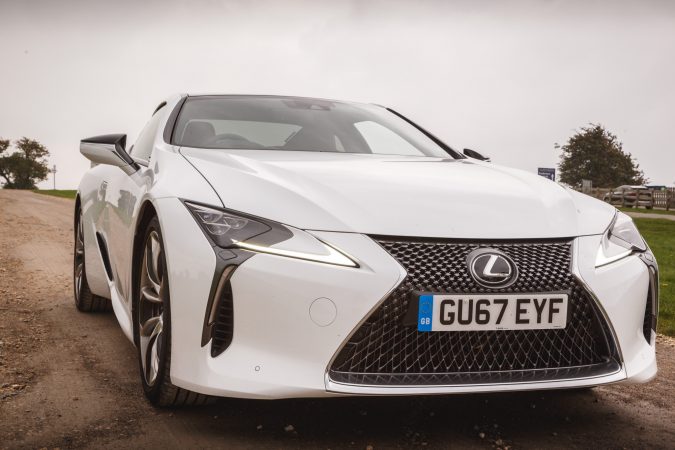 It's certainly an impressive looker. From the off, I dare say it's one of the greatest body line to enter production. This is Japanese fastback done right. Lexus of course sticks with their design language of sticking a gargantuan grille on the front of the LC500.
Lexus went with a touch of elegance mixed with  lots of belligerence for the design ethos of the LC500. Our 'F Sport White' paint is a tad on the dull side, but it accentuates the LC500's contrasting trims better.
There are a plethora of styling elements incorporated into the LC500, and upon first sight, you just can't take in all of them. Is that a good thing? You decide.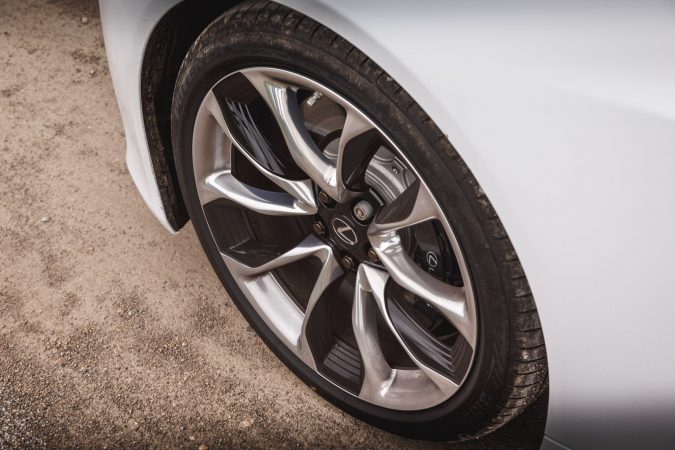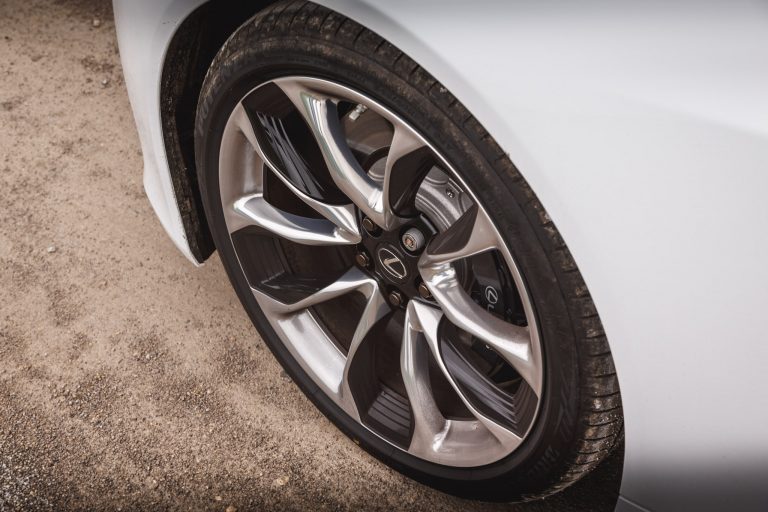 Powering the LC500 isn't something that's as astounding as the Yamaha co-developed V10 found in the LFA. It is instead the 5.0-litre V8 found in Lexus's RC F and GS F. Lexus hasn't succumbed to turbos just yet, so this V8, shockingly, remains naturally aspirated. It puts out 471 bhp and 540 Nm, a tad more power due to improved intake and exhaust design.
A 10-speed automatic delivers the power to the rear wheels, with the LC500 promising a 0-60mph time of 4.4 seconds, onto a top speed of 168 mph. Not the fastest, but it's not like you're going to beg for more in a car like this.
It's also surprisingly economical even without resorting to turbochargers or a hybrid system, the LC500 manages 24.4 mpg, while putting out 267 g/km of CO2.
How does it drive?
The LC500 is, at heart, a grand tourer. Despite the talks of body rigidity and sports package, it is, to its very core, a two-seater, front engined, rear-wheel drive luxury coupe.
And a grand tourer is expected to be able to pick up pace swiftly. Being an au naturale mechanical engine, only if you rev it out can you feel the power. At cruising rpms though, if you stab the throttle, you'd have no problem gaining speed.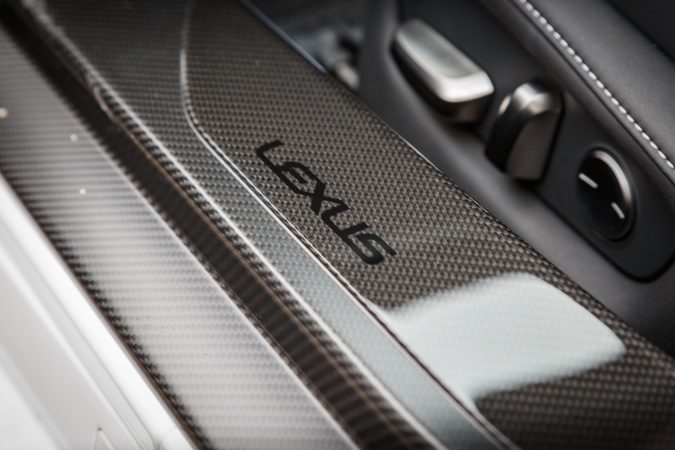 You do have to watch the speedometer though. Even though this car has 10 speeds, it has a rather long gear ratio, so it's easy to break the law. Part of it isn't really your fault though, as the engine rewards you for beating the hell out of it.
You'll certainly want to rev it out as well, because it sounds amazing. The V8 produces a very characterful growl all the way to over 7,000 rpms. It can become addictive to just pull the magnesium paddles and keep rewinding the engine note.
The Lexus LC500 is amazing in the corners. It's incredibly stout, with a lot of mechanical grip available, and the six-pot front brakes along with the four-pot rears halts the LC500 on a dime. It also has a mechanical limited-slip differential. During my testing on damp roads the LC500 did feel like a handful and most of the time on full throttle the traction light was continuously flashing to keep the wheels at bay.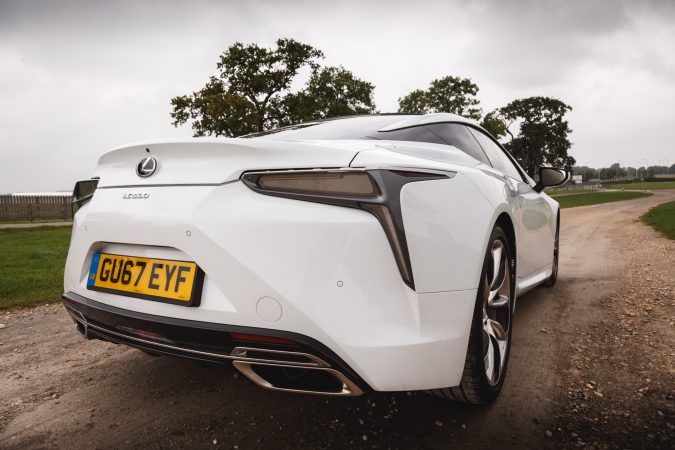 The LC500 is undoubtedly capable of spirited drives. Perhaps most astonishingly, the LC500 has minimal body roll. While ironing out undulating roads. It may seem like magic, but that's the yield of a meticulously tuned suspension setup.
Kick it into high gear, and it quietens down. The engine mutes itself, the cabin becomes a library, and the transmission shifts seamlessly. This is the genuine persona of this sporty-looking coupe.
What is it like inside?
As sporty as the LC500 looks aesthetics wise, the interior is bonafide. Lexus hasn't fallen into the hole of lading the LC500 with carbon everywhere.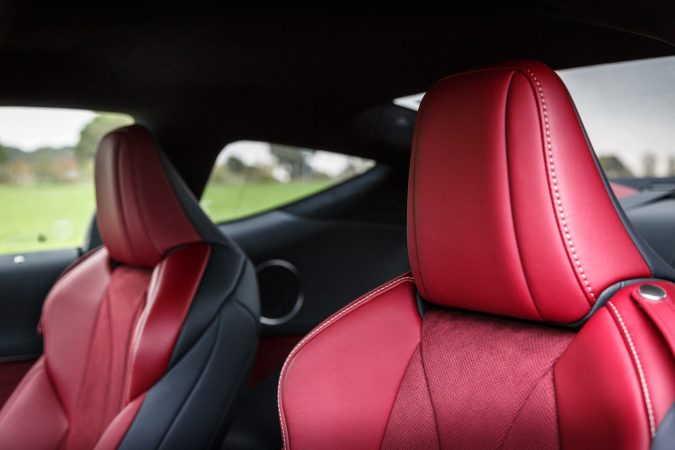 That's a good thing too, because if Lexus did that, you wouldn't know that they can craft an interior like this. Lexus has used a mix of leather and Alcantara to spruce up the interior, and what a result.
This LC500 has the 'Rioja Red' interior. It's a more mature wine red. With the sports pack opted, you get those sportier bucket seats. These are designed to hug you tighter and keep you in check around corners.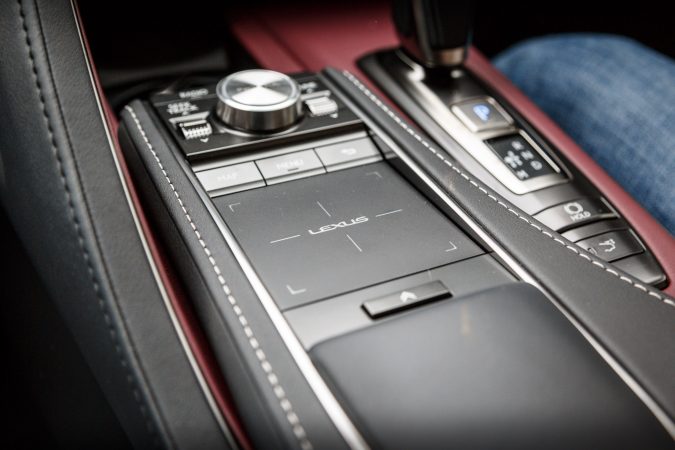 Everything feels very premium, it's either metal, leather, or Alcantara. The centre console has a massive touchscreen as well at 10.5″.
The interior similarly has a lot of design elements that you need time to absorb. It's not bound within the ordinary. And when you think about it, Lexus is still a mainstream car manufacturer.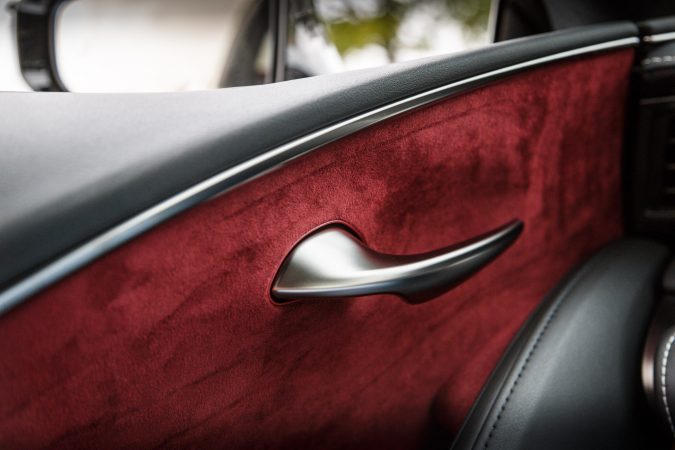 There are rear seats in the LC500, but it's a stretch to put any living organisms in there. You'd need to be either very short or a toddler. The luggage compartment can take 197 litres of cargo, nothing groundbreaking.
The experience
Driving the LC500 was quite the experience. Everybody will look at you in this car, simply because of its exterior design. It looks like a concept car, and that's because, in terms of aesthetics, nothing much has changed from its concept stage.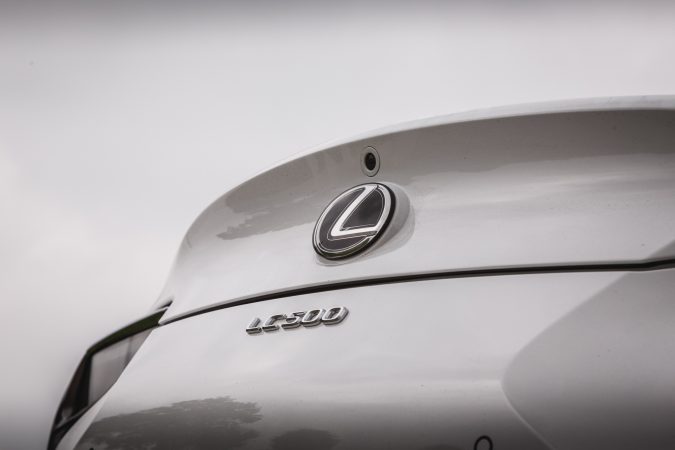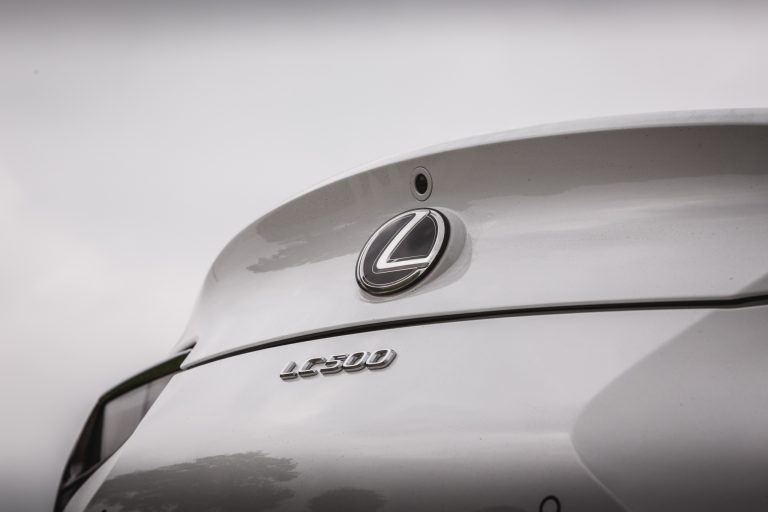 As threatening and contentious it may look on the outside, it's a serene experience inside. Lexus has managed to inject a lot of sportiness into the LC500, without ruining its soul of being a grand tourer.
Verdict
Is it good enough to stand on its own wheels in the brand-dominated grand tourer segment? Simply put, yes. It's already impressive on the outside, with Lexus managing to draw a spaceship that looks great in this age.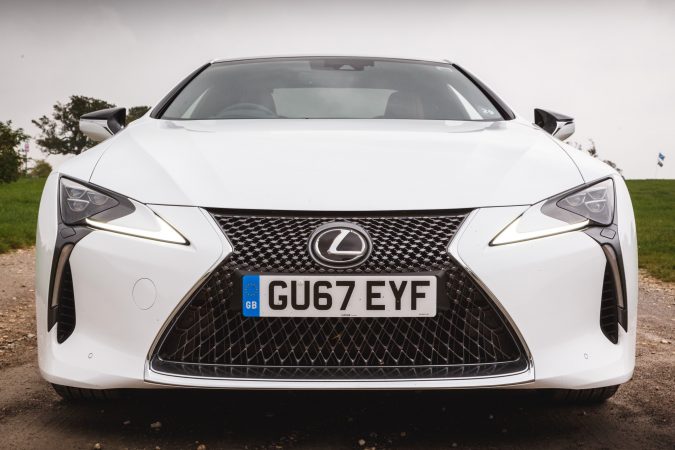 To drive the LC500 though, you have to think differently. It's not a sports car, it's a grand tourer with an aptitude in dealing with corners. It's a very capable luxury coupe.
It may not be as shocking as the LFA was, but the price isn't as well. Instead of the Aston Martin V8 Vantage, why not try the Lexus LC500 instead?

Specification
2017 Lexus LC500

Price: £85,895
Engine: 5.0-litre naturally-aspirated quad cam V8
Power: 471 bhp
Torque: 540 Nm
Transmission: 10-speed automatic transmission
0-62mph: 4.4 seconds
Top speed: 168 mph
Weight: 1,935 kg
Economy combined: 24.4 mpg
CO2: 267 g/km
Author: Paul Hadley